In need of work motivation? If planned well, your desk or cubicle accessories can come to the rescue. Whether you are starting a new job, starting in the workplace or just looking to update your cubicle accessories, consider this part of your survival guide to get through the day.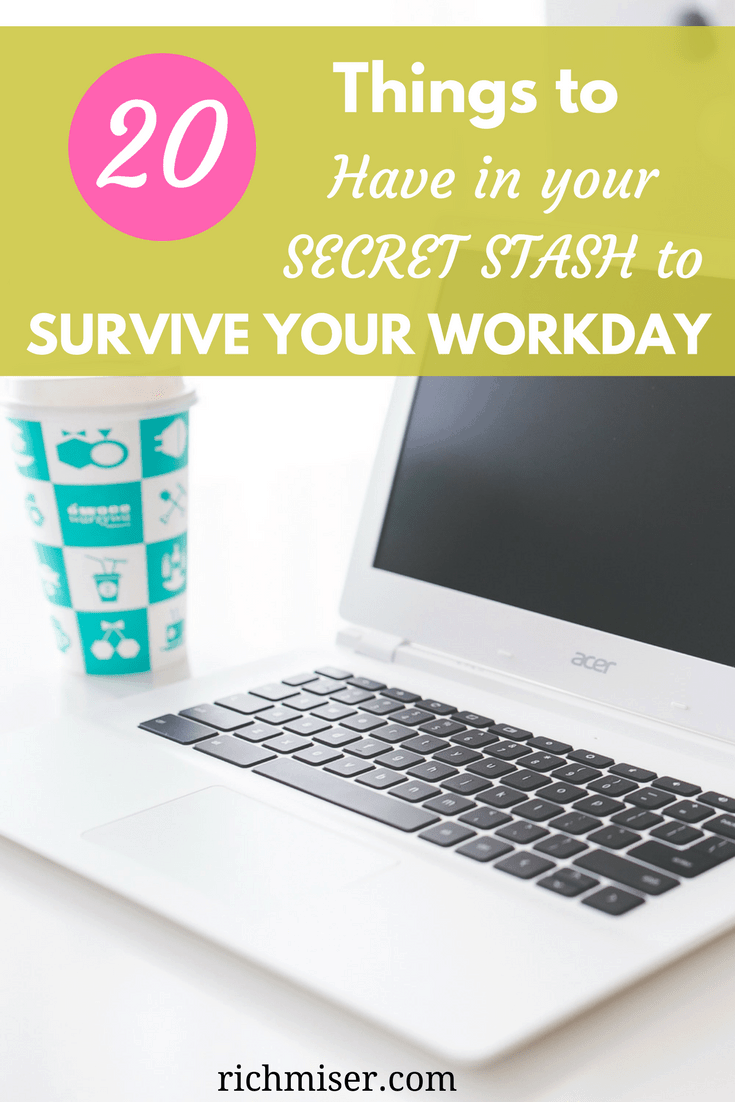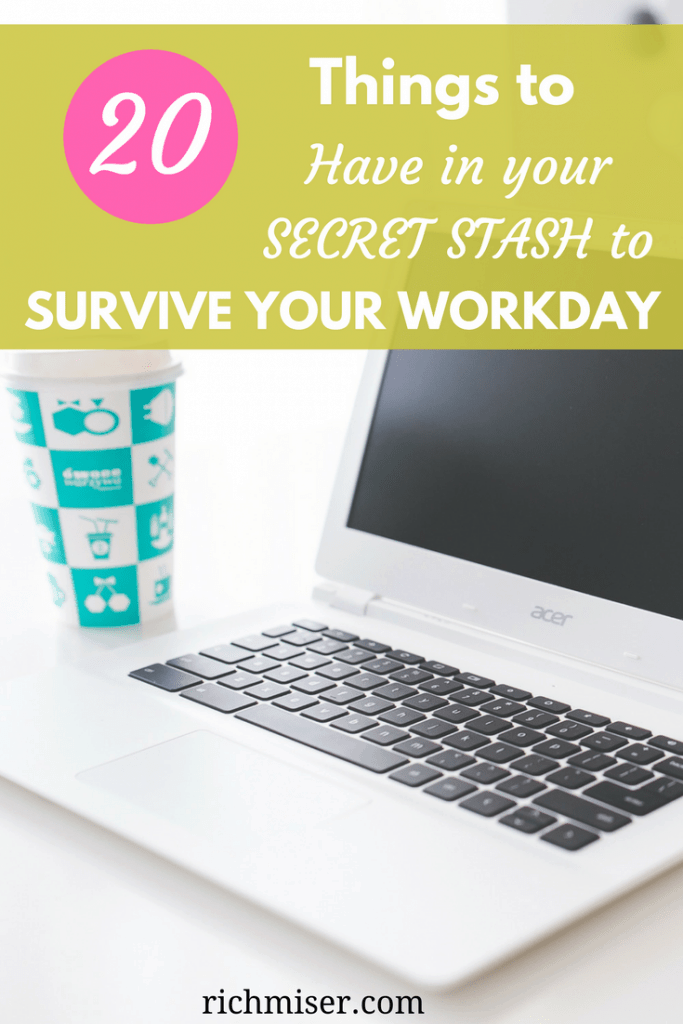 Throughout my years in the corporate world, and from conversations with coworkers I am lucky enough to call friends, here are 20 things to stuff your personal secret stash with at the office. Not only will these "magical" items get you work ready, they guarantee you'll keep your sanity at work, or at least get a few laughs.
1. Cell phone charger
In this day and age this needs to be part of your cubicle accessories.
2. Lint roller
This will literally get you work ready and looking sharp. In a bind and don't have one yet in your secret stash? Don't worry, grab a long piece of tape and press and remove against the fabric like a maniac. It'll take you longer but you can attain similar results!
3. Protein Bars
So you don't starve if you have to delay lunch, or to eat it as a pre-workout snack before leaving the office.
via GIPHY
4. Refillable Water Bottle
Not only you will save money not buying bottled water, but you can also track your water intake through the day.
via GIPHY
5. Salty Snacks
I know I know, most of this stuff is unhealthy, but I have to admit that sometimes this gives me a quick pick me up to power through the day. My favorite salty snack is aged white cheddar popcorn from Popcorn Indiana, I usually serve it in a cup to limit the amount 'cause it's soooo hard. If you're kind enough to share it with your coworkers, they'll love you!
6. Chocolate
Get a chocolate bar that has square or rectangle shapes, making it easier to share it. Or, exercise self-discipline and just eat a square or two. There's no office bonding like treating your coworkers to a chocolate square…haha…just kidding…
7. Febreze or Air Freshener
Okay, this is a pet peeve of mine, instilled by a former boss who would sniff everyone 10 feet away and ask: pastrami sandwich? Haha. Anyone who has ever been to grab a sub at Subway or happened to stand at the wrong end of a food cart when the wind is blowing can relate to this. The smell stays with you the entire day! Save yourself the misery of being reminded all afternoon of what you had for lunch.
I have a personal technique to apply this one: you spray it and you walk into the mist. Bonus: if you want to make your coworkers laugh, time it so you do it when someone is walking by and can see you. A coworker that makes you laugh is the ultimate component of any workplace survival guide.
8. An extra pair of shoes
Sneakers or flats, in case you need to run or to give your feet some rest.
9. Baby Wipes
So many uses, even to wipe your desk or phone every now and then.
10. Your personal coffee maker with pods
This is so convenient. I have a Keurig that I bought very cheap on Amazon Warehouse Deals
11. Paper towel roll (in case you get clumsy with the coffee and make a huge mess)
12. The Sh*t Kit: a small pouch with mini air freshener and flushable wipes
This one doesn't need much explanation, does it? This is the absolute king of any office secret stash. Some learn this one the hard way…but pleeease do it right. You must either buy flushable wipes or not flush the regular ones. Your coworkers would be very much appreciative for this one.
13. Emergen-C
Yes, those Vitamin C packets, to attack the cold symptoms the minute you start to feel under the weather. He ↓ didn't find Emergen-C. Haha
14. Disposable cutlery, including a straw
How annoying is it to go buy lunch to eat at your desk, only to find that the restaurant didn't give you any cutlery! I once had the misfortune of buying a frappuccino for my pregnant friend, but when I came back to the office and handed it to her I realized it had no straw! Haha. I felt terrible, I didn't notice when I left Starbucks in a rush because I don't drink Frapuccinos…I like my coffee HOT! Haha.
Useful also if you're eating a Snickers like George:
via GIPHY
15. Pain Relievers
Assuming what you want is not in the office's medicine cabinet. I like to have my own stuff anyway. They're cheaper if you bring them from home, rather than running to a pharmacy when you're feeling not so well and you might end up overspending.
16. A fan/heater preferably with auto shutoff
This way you're always ready for whatever the day brings.
17. Vaseline
I'm like the dad in My Big Fat Greek Wedding with the Windex, except for me it's Vaseline. I think it's the solution to the world's problems. No, seriously, it's great. It even works to give your leather shoes a quick shine! They'll look like new without spending extra cash. There are always the obvious uses, like to moisturize your hands or to dab a bit in a paper cut. Oh, and it's also a good fix for a stuck zipper! You never know. Haha.
18. Blister Cushions
In case your shoes betray you or if you went overboard walking and your feet are killing you. I recommend getting a pack of Compeed, they'll turn your day around from misery to comfort. These two ↓ will definitely need some after this.
19. A plant, even a fake one
Okay, this is not part of the secret stash because the point is to have it on display! But make sure you include one in your cubicle accessories…If it's a real one like a fern or a golden pothos (like the one below), it has the added bonus of cleaning the air; but even a fake one is guaranteed to cheer you up and provide you with some work motivation.
20. Sneakers, in case you need to evacuate the building one day
Hopefully you never need this, but a few years back there was a fire in the building I worked at and I had to go 22 stories down – barefoot. A memorable experience, and not in a good way.
The Lowdown
So, to ease your day at work make sure you get "work ready" by having the ultimate secret stash, not only will it give you some work motivation when you're in survival mode, but will also most certainly give you a few laughs.
That's my take!
Do you have an office secret stash? What's in it? What's my stash missing?
---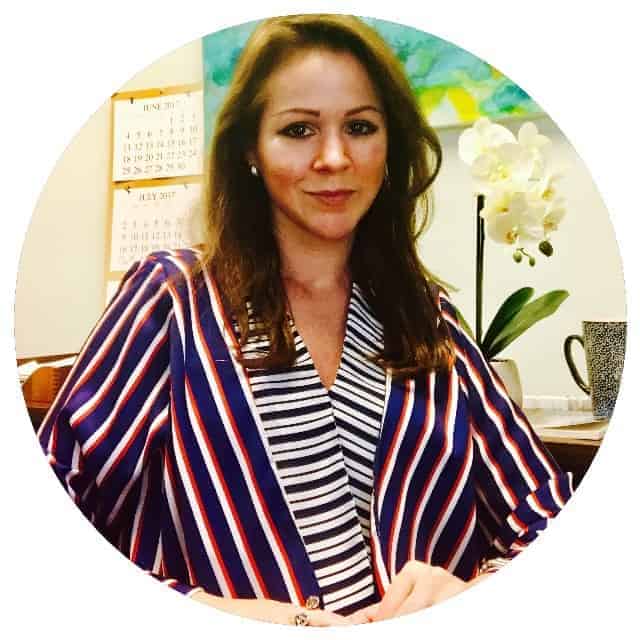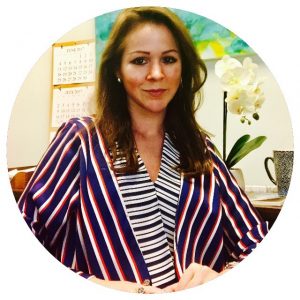 I'm Lily, a lawyer and aspiring Miami fashion entrepreneur sharing life hacks and my favorite tidbits on lifestyle, shopping, fashion, and beauty.