Did you know that your e-mail provider probably scans your e-mail? Yup, it's part of life on this special corner of the cosmos. And you may ask "who cares"? Well, most of the time, nobody. But, sometimes it is an issue, such as when you're sending private health information or sensitive corporate data. Or maybe you want to trade some juicy, secret gossip without putting your name to it, and therefore need a private email account. (Hey, unless you're gossiping about me, I won't judge).
In cases like that, you may not only want your provider to stay out of your messages, but also to have your real name unattached to your e-mail account. Here's a good way to do that.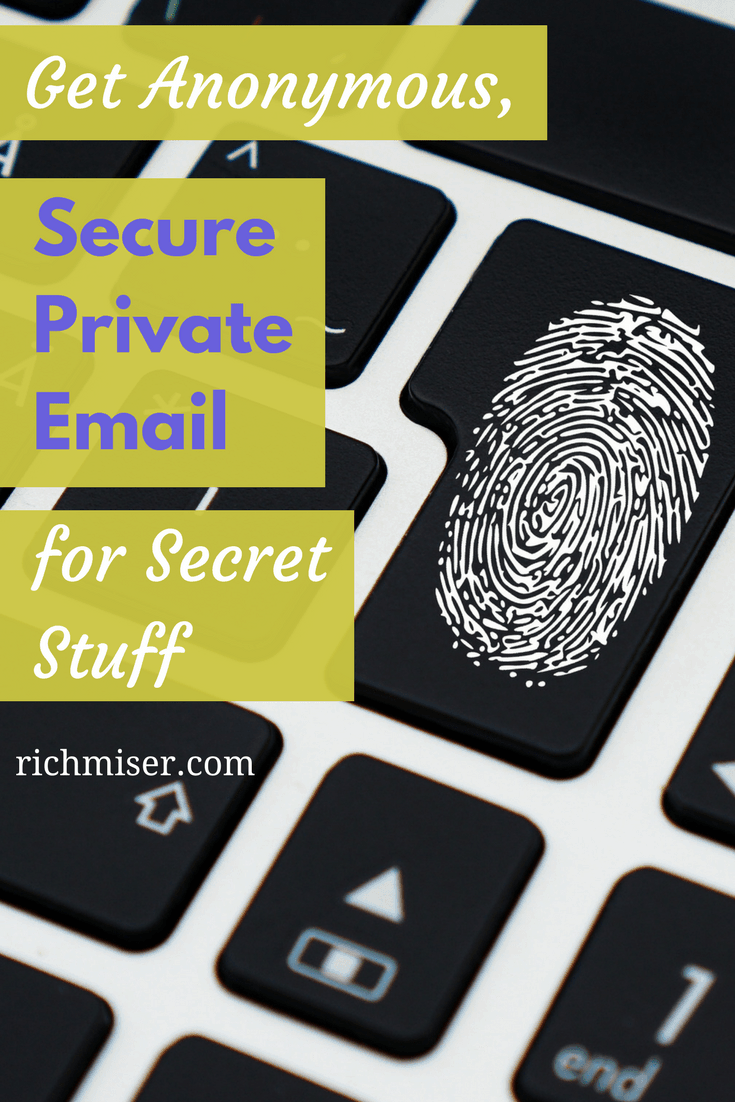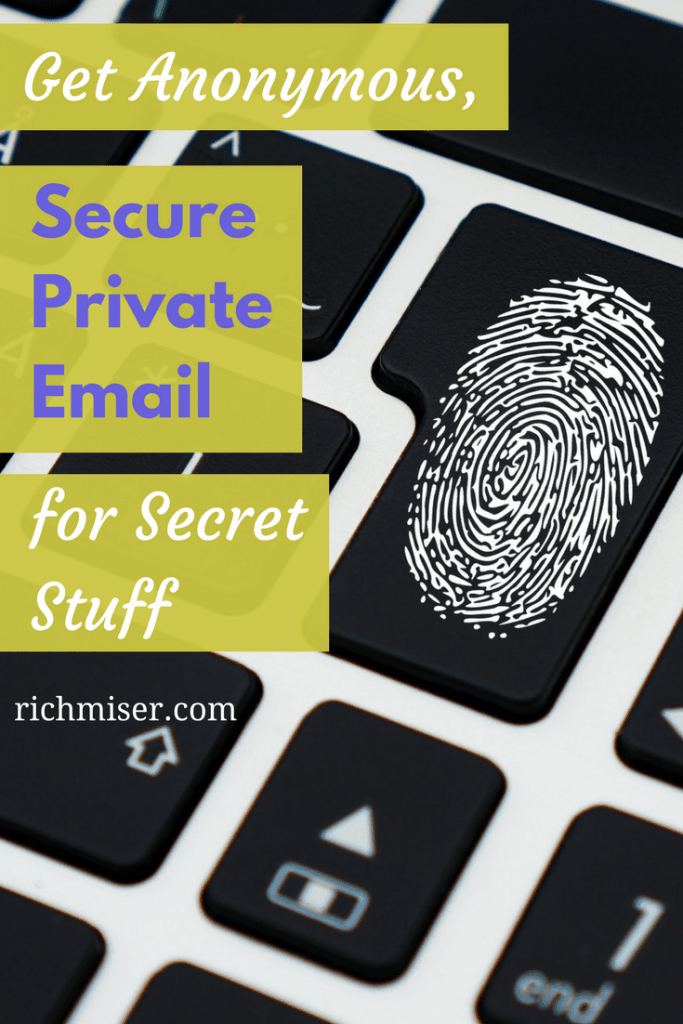 Does Your Email Provider Read Your Email?
Yes and no. While a human is probably not reading them, they are almost certainly accessible to humans that work at your email provider, and are definitely machine-scanned. For example, as Variety explained, Google "…has…long been scanning Gmail accounts…the Google app on your phone, for example, knows when your next flight is leaving, and whether or not it has been delayed, based on emails you get from airlines and travel booking sites".
Also, "…Google Calendar has begun to automatically add restaurant reservations and similar events to your schedule based on the emails you are getting. Google also has for some time automatically scanned emails for links to potentially fraudulent sites, as well as to filter out spam" (Variety).
Why Do You Need A Private Email Account?
Most of the time, I think you really don't. Honestly, I don't care if Google can read 99% of my e-mails, because they're just normal personal and business messages. However, there are times when secure private email can be necessary, like for:
Sensitive corporate information (trade secrets and whatnot)
Communications between journalists and their sources
Gossiping securely and anonymously (which I would neeeever do, but which is apparently good for you)
What's A Good Private and Anonymous Email Service?
There are several, but it looks like the one with the best reputation and most user-friendliness is ProtonMail, a secure private email service based in Switzerland. I like it because it's easy to use, and features zero knowledge encryption. That means that it (ProtonMail) can't read your email. Only you can. So, even if ProtonMail gets hacked, the hacker can't read your messages.
Of course, you can, for example, create a Gmail account with an alias. However, my understanding is that that creates an entire Google account under that name (with calendar and other services). I think this is messier than a stand-alone anonymous email service, and easier to get mixed up with your "real" Google account (not to mention that Google can still access and scan your email, and conceivably get hacked).
How Do I Create A ProtonMail Secure Private Email Account?
1. Go to the ProtonMail site, preferably through a VPN: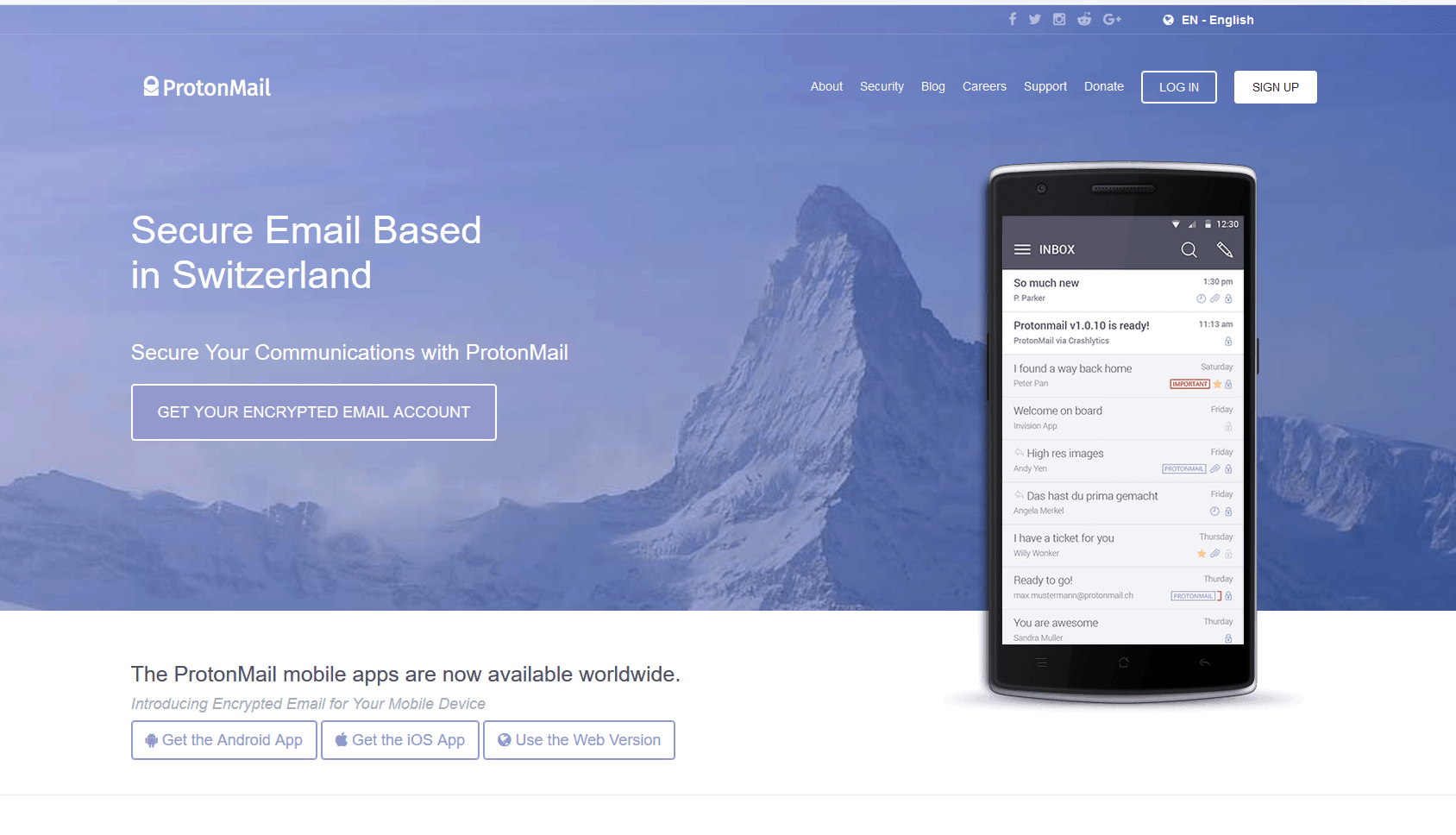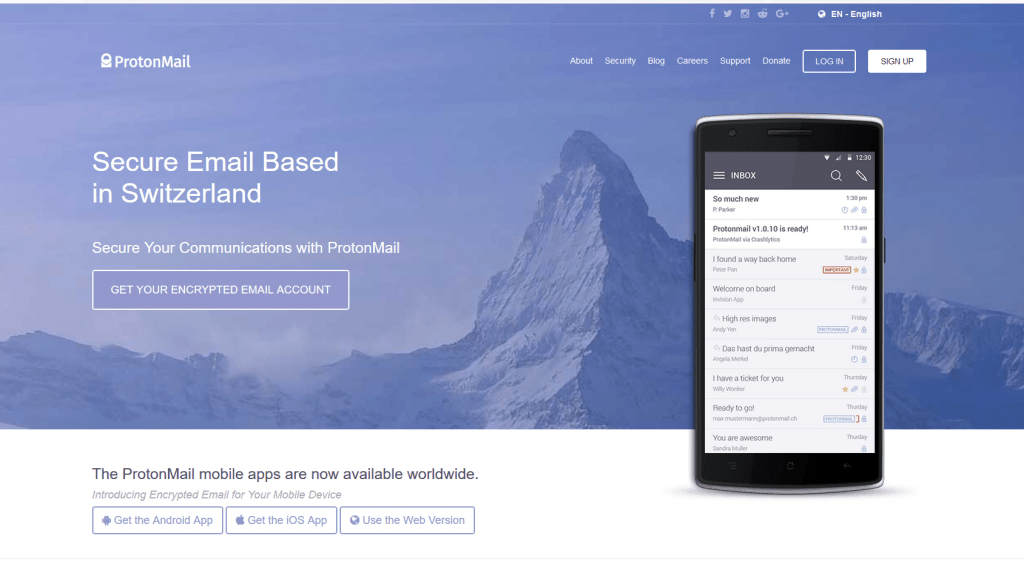 2. Click on "Sign Up", and choose a free or paid account. The free account should be fine, unless you're going to use it very heavily or as your main email (which I don't recommend, since account recovery could be impossible if you lose your password):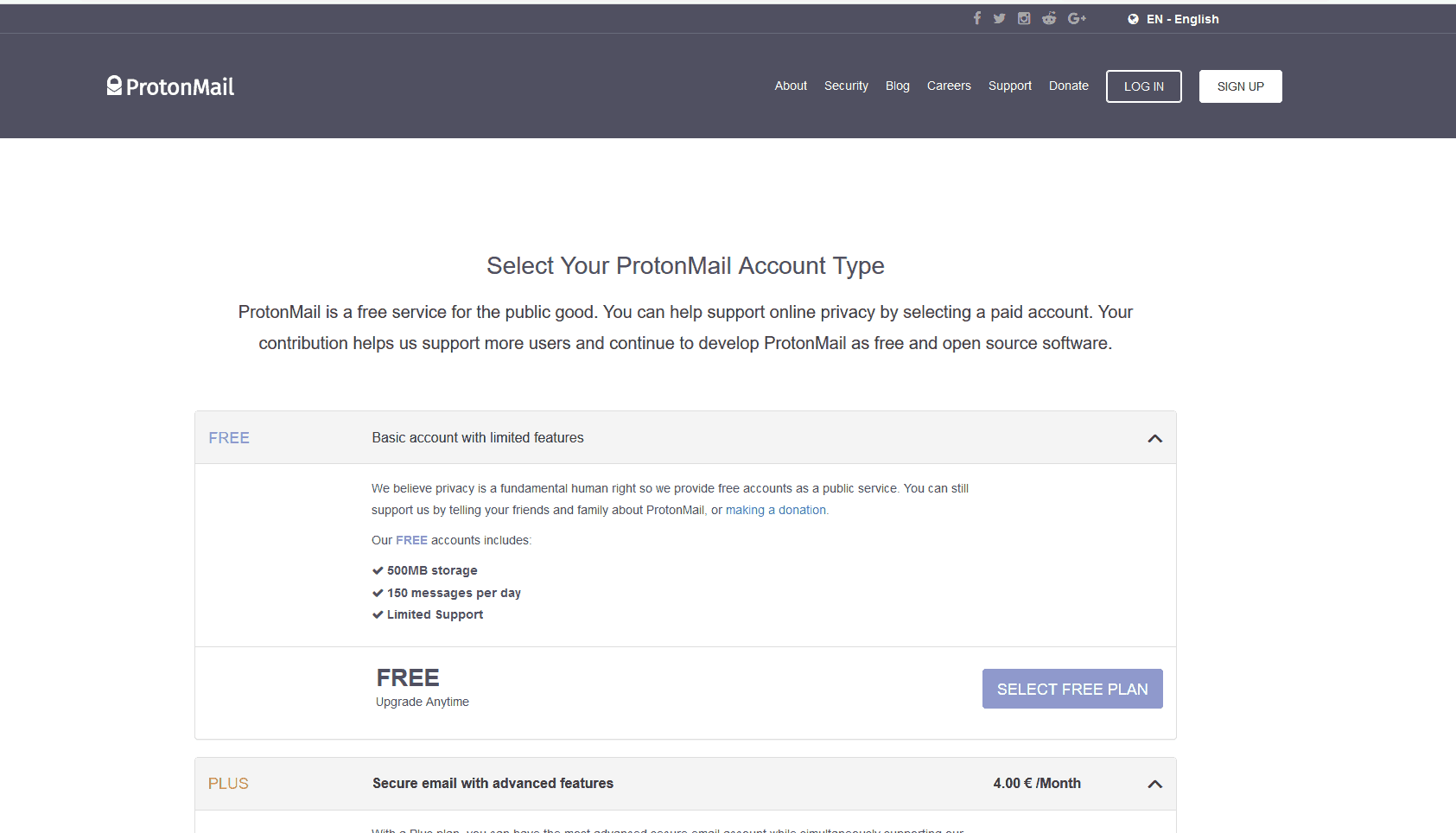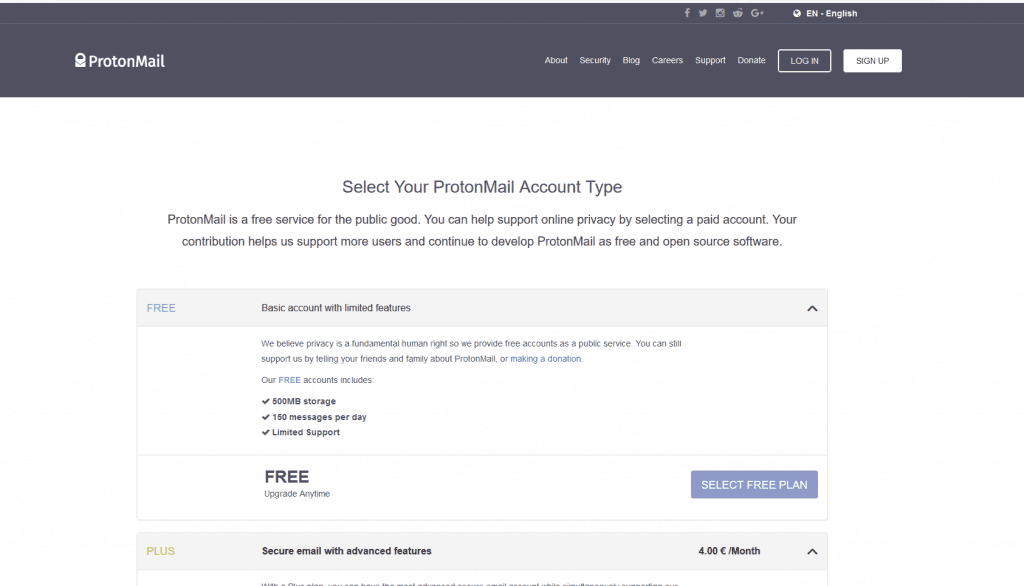 3. Create your e-mail address and login credentials (obviously, for anonymous email service, don't use your real name). You can choose a @protonmail.com or @protonmail.ch address. I would go with the Swiss (.ch) one, just in case.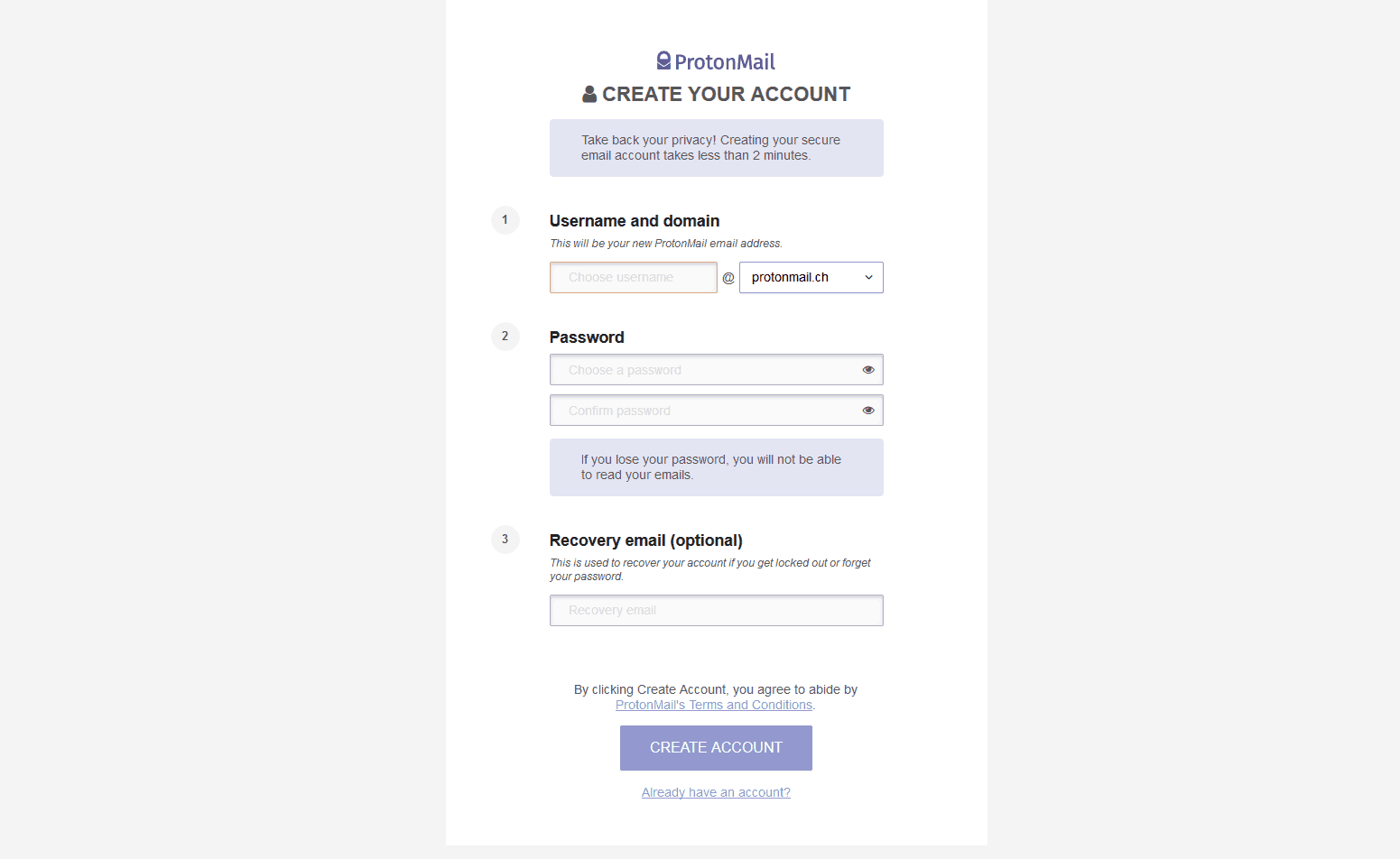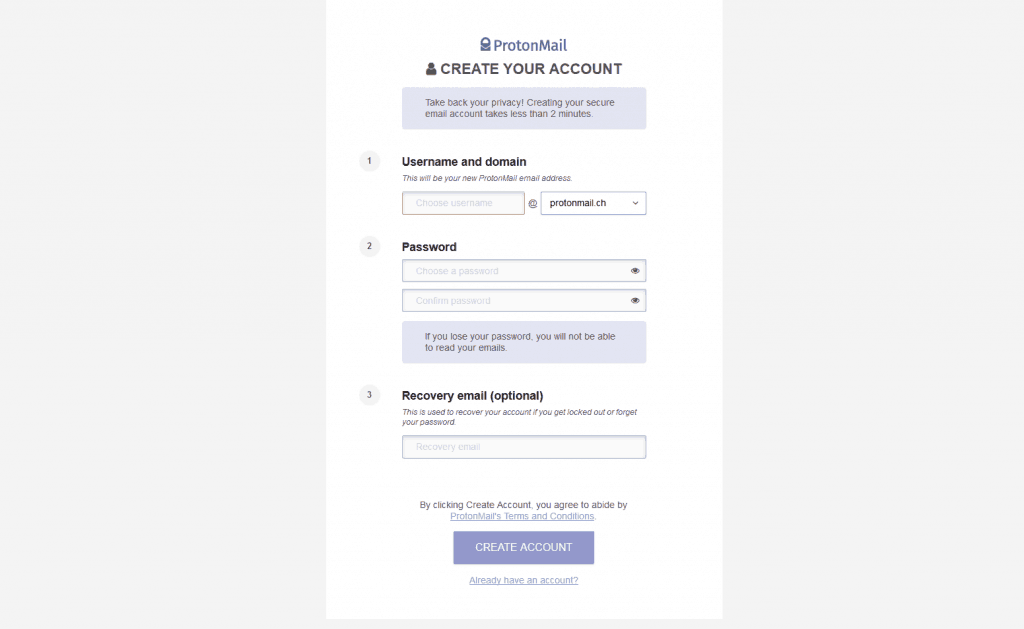 4. Violá! You now have a private email account: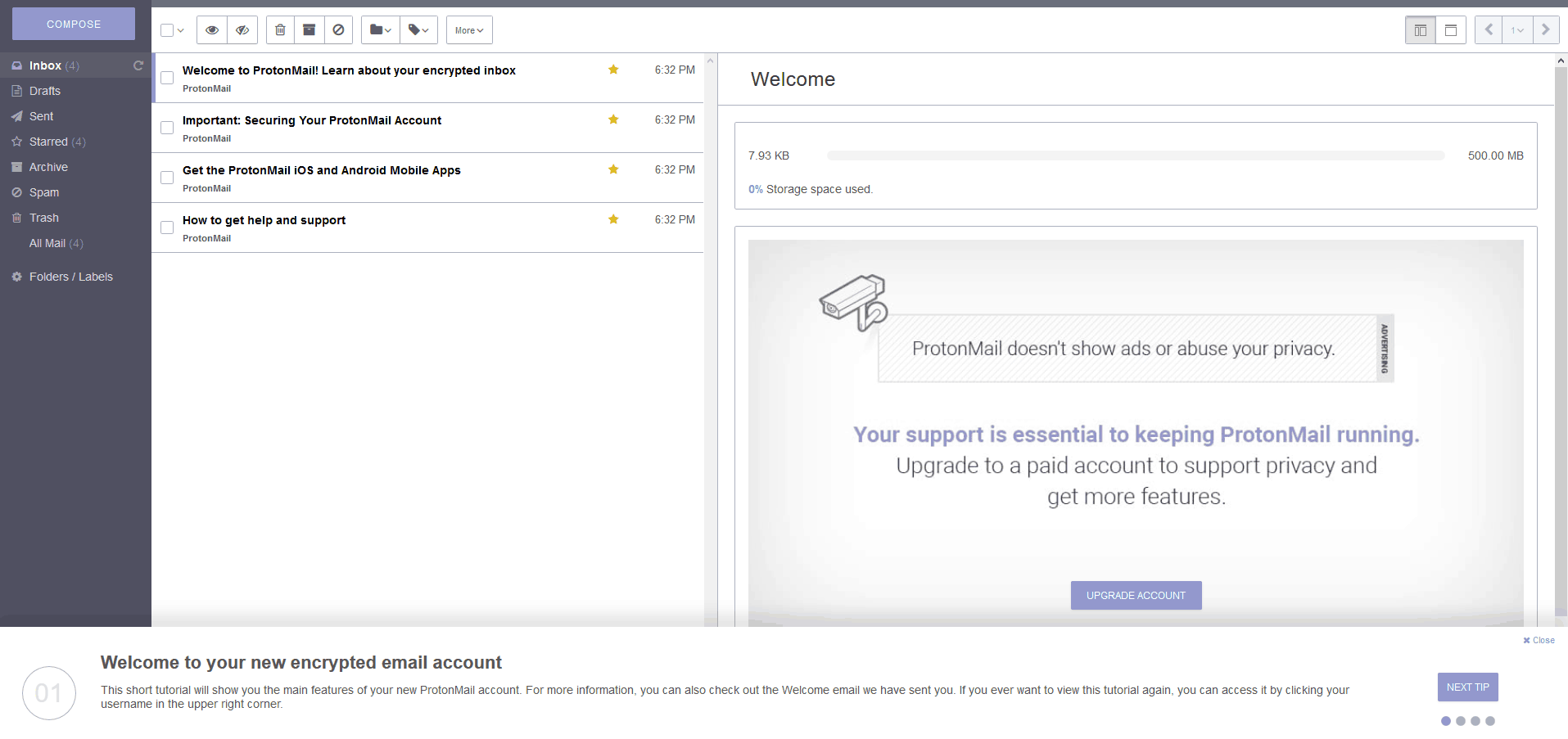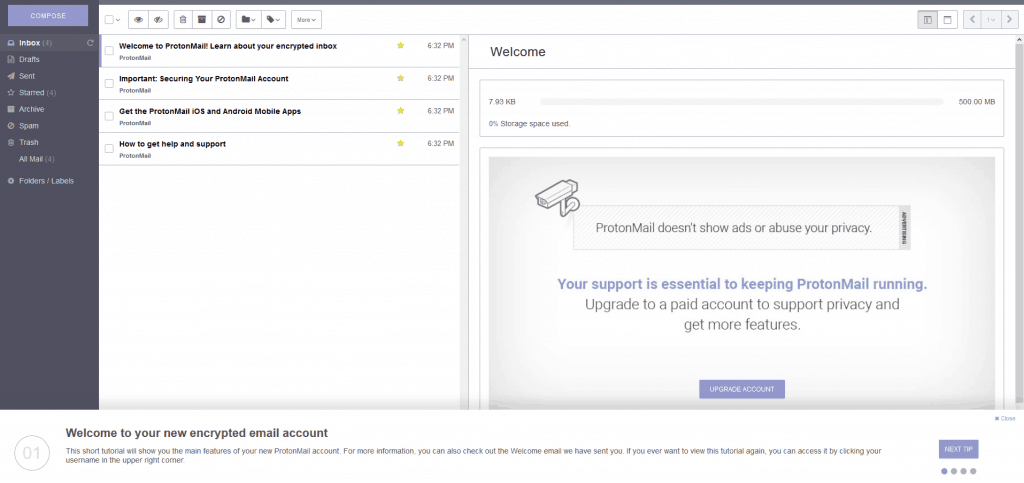 For extreme security, you can access your account through ProtonMail's .onion address (but note that the .onion portal is a dark web address). To access the dark web, you need a specialized browser such as TOR. It's nothing sinister (even Facebook has a dark web portal), but it is kind of a hassle to use, and I wouldn't bother with it unless you have special security or privacy needs.
Is This A 100% Secure Private Email Service?
Nothing is 100%, and you can get a private email account that is probably more secure (by residing completely in the dark web). Also, any email you send to a regular email service (like Gmail) won't remain fully private on that receiving end (even if your identity does remain private since ProtonMail is an anonymous email service not linked to your real name). However, for medium-level security needs like protecting medical information or sensitive corporate data, it should be enough.
Summing It Up
Well there you have it, dear readers. Whether you need to be sending and receiving private health information, the formula for Coca-Cola, or gossip you probably shouldn't be mongering, a private email account with zero knowledge encryption from ProtonMail may be just what you need!
---
Do you have (or could have) any need for a secure and anonymous email service?