The IKEA Schottis: a window shade costing less than many drinks or even a hamburger. Is it any good? Will it hold up over time?
That's what my wife Lily and I asked ourselves when we saw it at IKEA. We were finishing up a renovation of our house, and suddenly realized that we had no curtains, and no budget. So, we drove to IKEA and came upon the intriguing Schottis pleated shade, which sells for an amazing $2.99 (now the price went up to $3.99).
Not having much to lose, we bough them. Here's what happened, and how they've fared for the last 3 years.
Note: This post contains referral links.
IKEA Schottis Review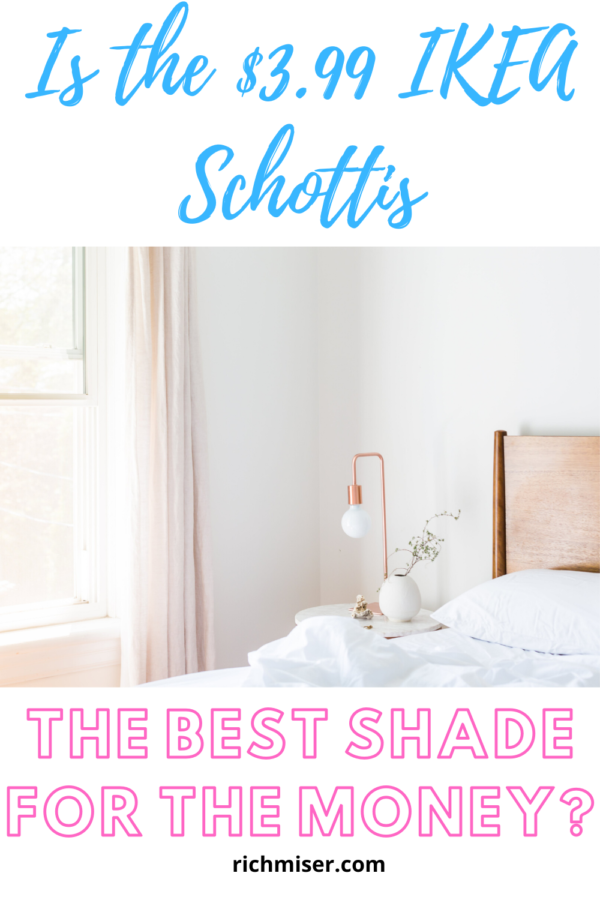 What is the Schottis?
The Schottis is a polyester shade/window curtain that can cover most single windows. It's white, and lets some light through but is not really see-through. Long windows will be left without some coverage at the bottom: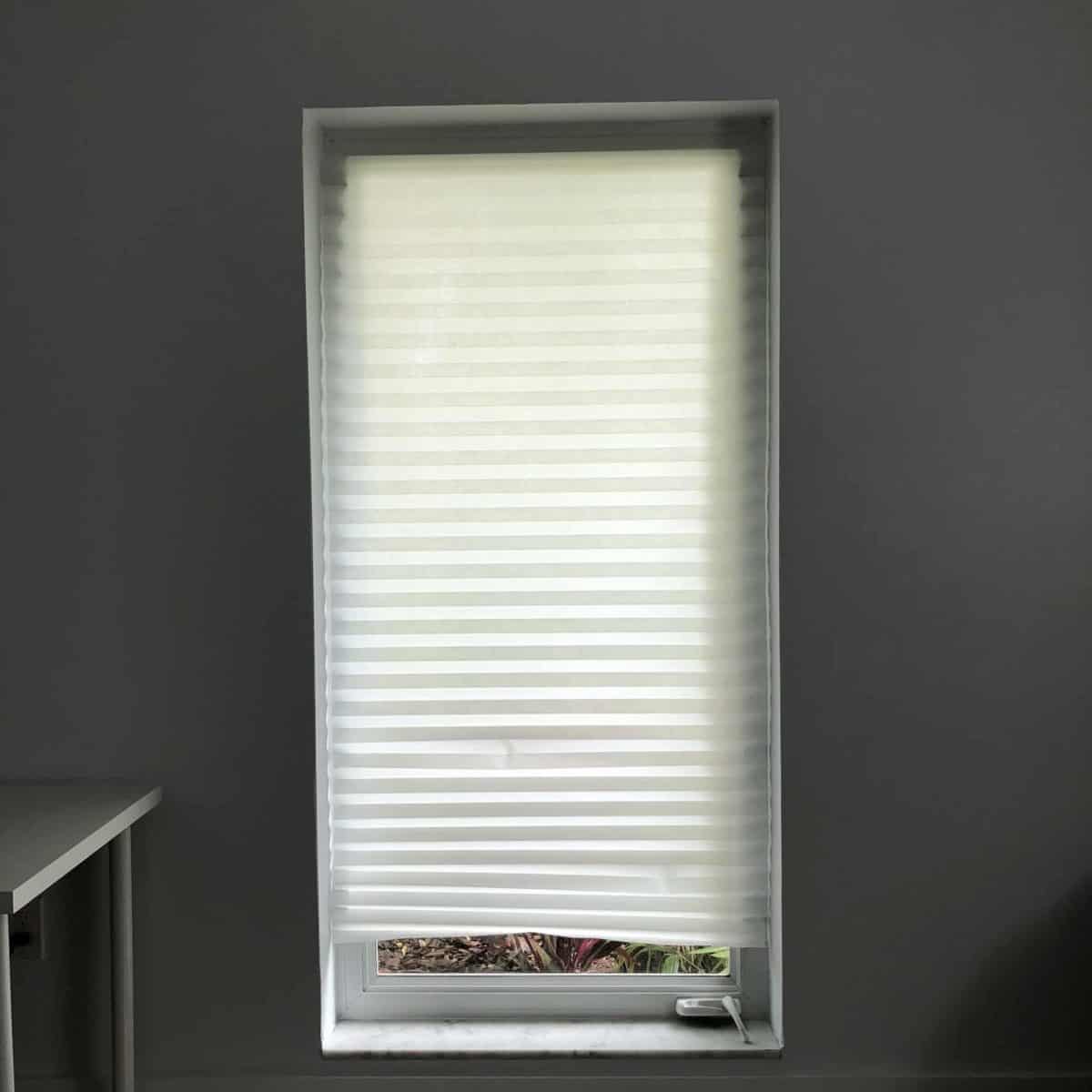 It feels like soft fabric, and becomes softer as you open and close it over time. You open and close it by manually placing and removing two little plastic pieces. It's a small hassle, but really not difficult:
You can cut the Schottis however you want if it's too large for a window. They're installed by sticking them to the window frame (at the top) with their included double-sided tape. So, there's no drilling or anything like that; it takes minutes.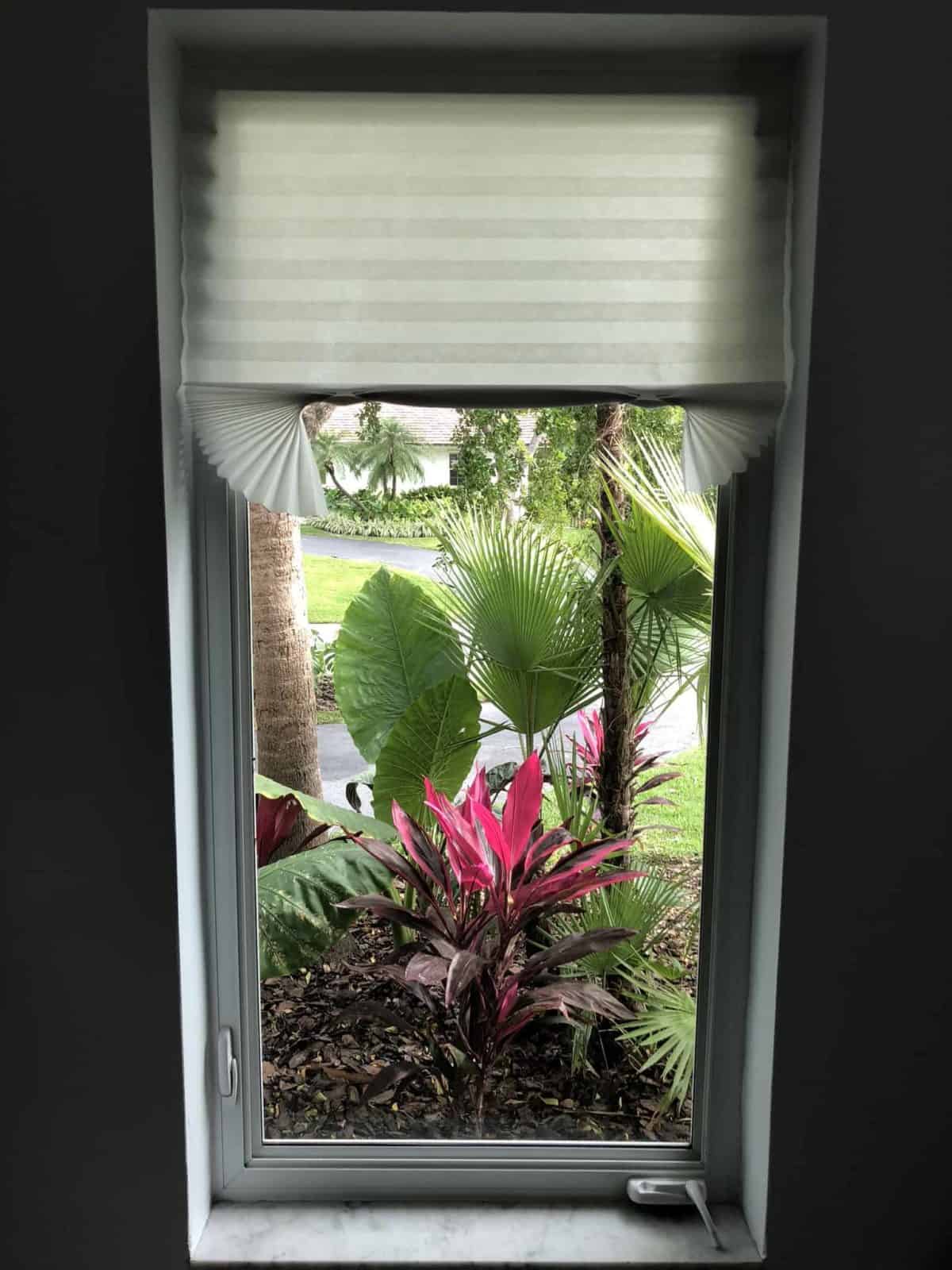 The Schottis is most appropriate for small windows that will not get opened and closed a lot. But they can also be used for longer windows if you don't mind the bottom of the window not being covered.
Here's how it can completely cover a small window: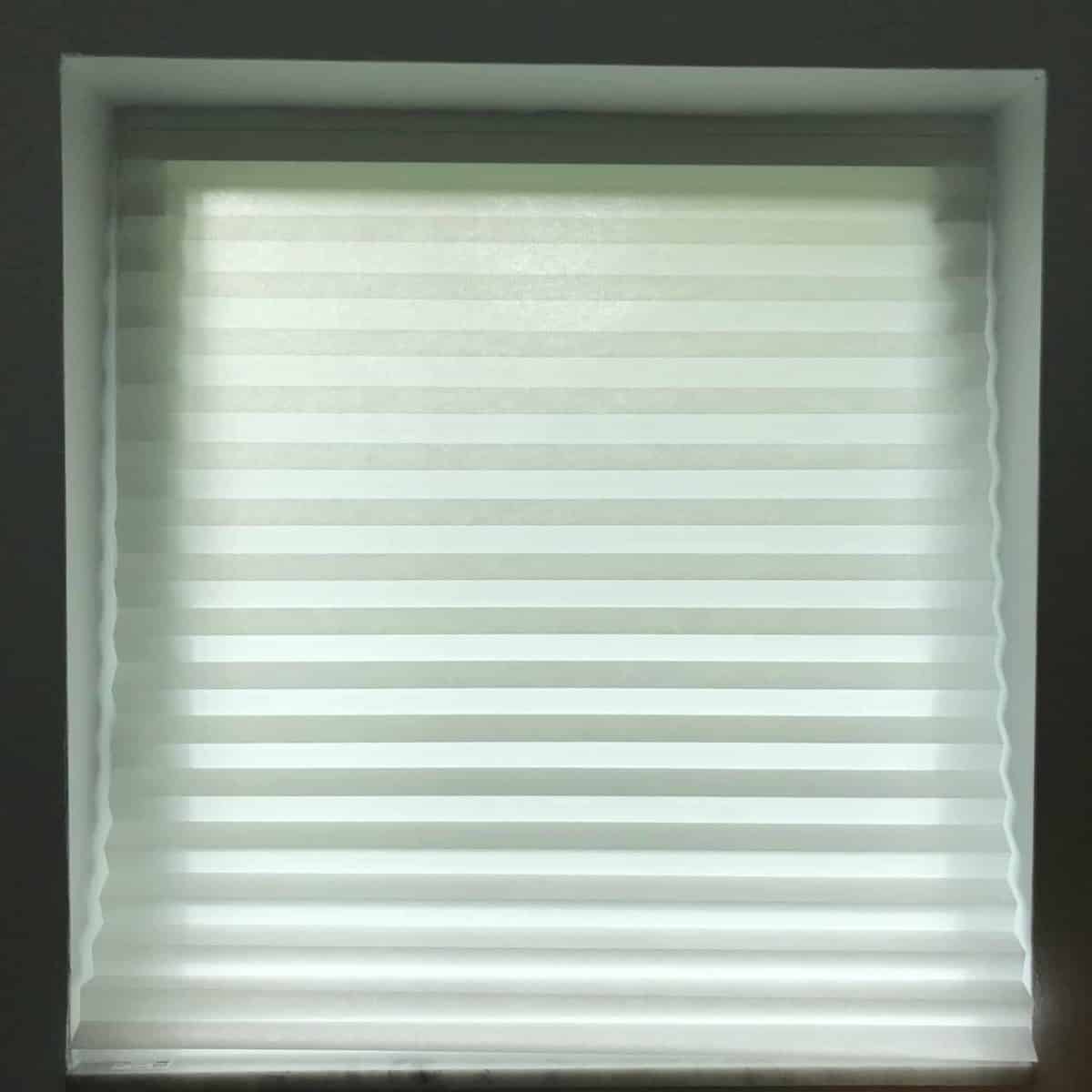 Is the Schottis A Good Quality Window Shade?
Surprisingly, yes. If you rarely open and close it, I reckon it'll last years. I have a few that are rarely (if ever) moved because they're in a guest room that is seldom used, and they look and feel like new.
On the other hand, and needing to cut down on room renovation expenses, we put one in our home office, and it gets opened and closed nearly every day. After about nine months of use, the pleats have lost some of their stiffness, and some of the edges are frayed: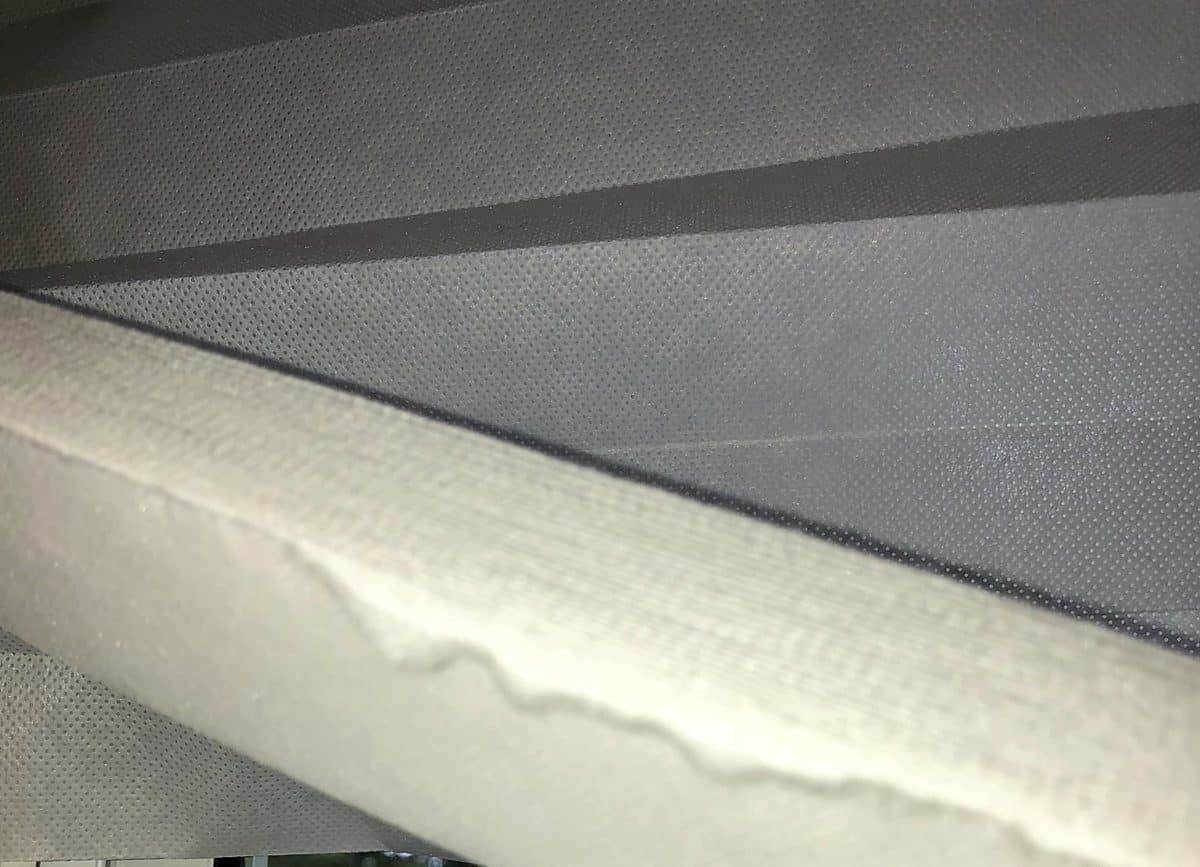 So, I'd say it's a good substitute for a window curtain in order to cut costs with a home remodel or renovation. They do deteriorate with use and time, so they're better for areas where they won't be touched much.
Summing It Up
The Good
Price! $3.99 (updated price) per Schottis window curtain is incredible.
Long-lasting if you don't open and close them often.
Not see-through.
Can be cut to to fit.
Easy to install (with the double-sided tape).
The Bad
Will wear out over time if you open and close them a lot. I have had several of these for over two years, and only the ones that are frequently opened and closed are showing wear. It's moderately heavy wear on the bottom portion, where the holding clips attach.
Are not particularly pretty.
You can easily lose the plastic pieces necessary to hold them open.
The Ugly
The Schottis shades are not suitable for prominent places in your house, since they can look cheap and improvised, especially from up close.
The End
This IKEA shade can be a permanent solution for windows in remote rooms that will rarely be opened and closed, and a temporary fix for other windows. However, if you're out of budget and need to reduce your home remodel costs, it's certainly better than hanging up a bedsheet.
Installation Video
Check out this video to see exactly how to install this shade:

Bonus! Save Even More at IKEA
To save even more at IKEA when shopping online, try using coupon codes. The Honey browser extension is a great way to find them, and apply the most lucrative.
Join Honey here.
---
Would you consider the Schottis IKEA shade for your home? Do you think it's a good idea to reduce room renovation expenses?
Updated 11/07/2019