You know I actually skied the Sierra Nevada last December? It's true, though it's also true I'm a terrible skier. I'm a beginner, and just don't know how to stop very well; I think you're supposed to do these big "S" formations in the snow to slow down, but I find it difficult without sliding uncontrollably, unlike this expert:
It's also one of the only areas in my life where I'm not ambitious and Type-A. Because I figure that if I'm on vacation, I have no reason to give myself stomach butterflies and bouts of panic. After all, I'm not getting paid, ya know? So, I learn at a snail's pace.
But I drink at a bullet's pace, especially this hop bullet beer (kinda kidding, don't think I'm some sort of lush 🙂
In A Nutshell
Beer: Sierra Nevada Hop Bullet Double IPA
Bottom Line: A good, but not extraordinary, IPA. It has a medium-strong sour taste that is pleasant but lacking in complexity.
Price: About $8.99 for a six-pack of 12 ounce bottles.
My Rating: 4 out of 5
Details
Origin: Chico, CA and Mills River, NC
Alcohol: 8.0% – solid!
Looks: A short, dark glass beer bottle with a simple, somewhat retro and hipster-ish design. It features several depictions of something that looks like an acorn.
The beer itself is a light amber color.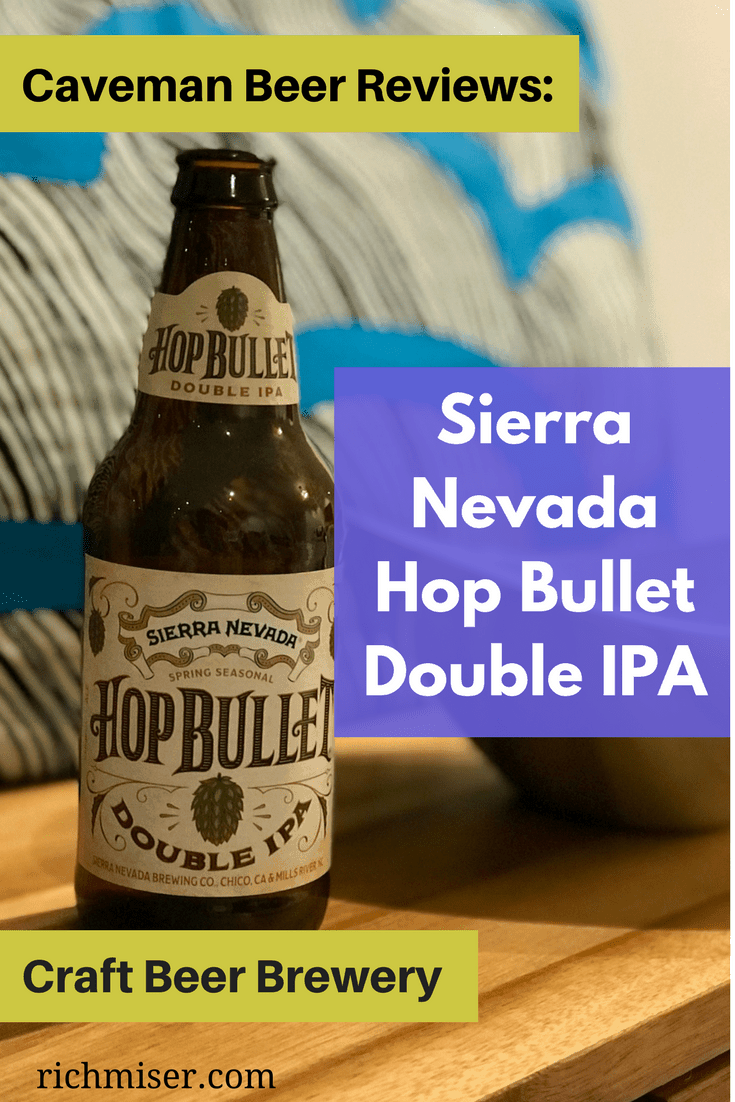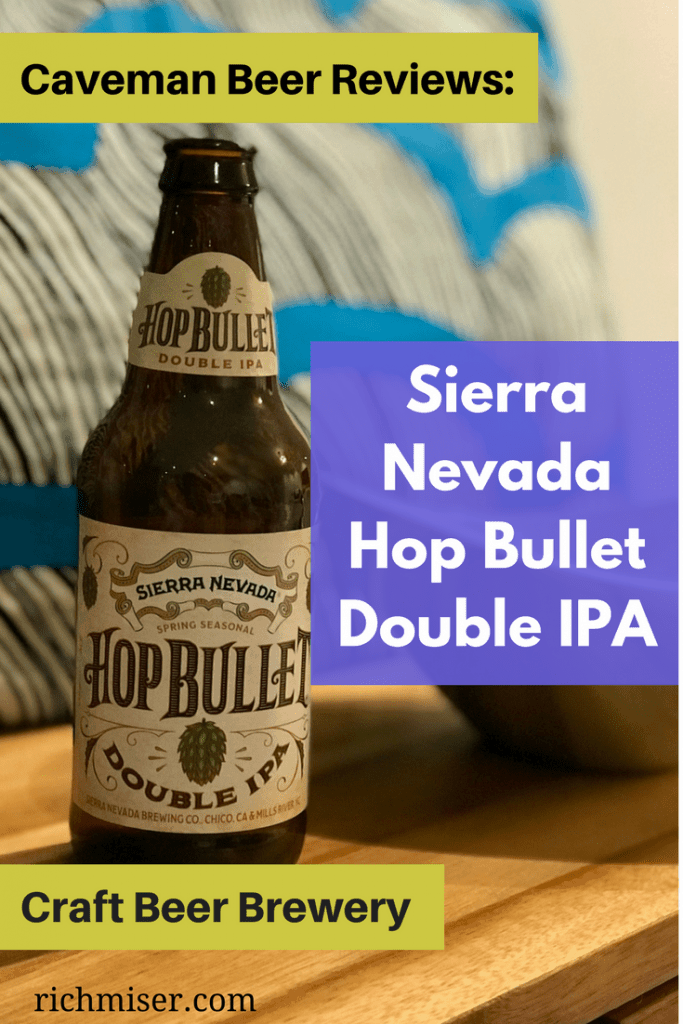 Smell: Light wheat smell with hints of sweetness.
Taste: The Sierra Nevada Hop Bullet Double IPA has a medium-strong sour taste; it's kind of like a dull grapefruit flavor. Nonetheless, it's quite wholesome and pleasant, though not very complex or multilayered. It certainly does not reach that exaggerated, disagreeable threshold that some IPAs can cross, and does not linger very much, either.
The bottle says it's got some things called Magnum hops and lupulin dust "for a ballistic burst of aggressive hop character". Looks like I dodged that bullet, 'cause I couldn't feel that ballistic burst.
This brew also has medium-high carbonation, and is somewhat refreshing and easy to drink.
Hangover Factor: Nothing unusual.
Final Thoughts: This is a pretty good IPA, overall. It's not extraordinary, and I'm only giving it a 4 because it lacks flavor depth and complexity. Beyond that, I've got no complaints, and do like that it's 8% alcohol.
---
Note: This is a series I call Caveman Beer Reviews, because I like to drink beer but am a caveman when it comes to beer knowledge. I know only the basics, and do not have a refined palate. I'll review the beers on price and what they look, smell, and taste like to me.