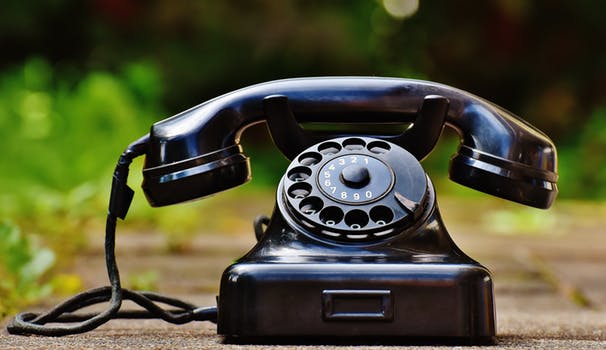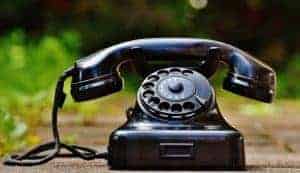 We all hate telemarketing calls. They're annoying, and sometimes the person is insistent and it's hard to hang up. It's even worse when they call and you're in the middle of something. Here are some steps you can take to stop or reduce the calls.
The National Do Not Call Registry
While this will not stop telemarketing calls, it is the first step towards reducing them: signing up for the the government (Federal Trade Commission) National Do Not Call Registry. All you have to do is go to the website and fill out a form with your phone number. It takes about five minutes.
Once you do that, telemarketers are supposed to respect it, and check if you are on the list before calling you. From experience, I can say that it does reduce the calls. However, it will not eliminate them.
Other Steps to Reduce Or Stop Telemarketing Calls
Lodge A Complaint: If you have been on the Registry for 31 days and you are still getting unwanted calls, you can lodge a complaint here. Since this is time-consuming, however, I would do it only for a particularly persistent caller.
Get A Standalone App: Another alternative to stop telemarketing calls a call-blocking apps, most of which seem to be paid. You can find reviews here at The Sweet Setup, with Nomorobo getting top marks. It does, however, currently cost $1.99 per month, per device.
Check If Your Cellphone Provider Has Spam Filtering: As Consumerist reports, the four major US cellphone providers (AT&T, T-Mobile, Verizon, and Sprint) now offer some variety of spam filtering. AT&T and T-Mobile are free, while Verizon and Sprint charge $2.99 per month.
I am a T-Mobile customer, and decided to check out their services (called Scam ID and Scam Block). To do so, I went to the website, and found out that Scam ID (which is supposed to tell you, on the caller ID screen, whether a call is from a suspected scammer) is automatically enabled on all post-paid plans. Scam Block, on the other hand, has to be manually activated, since it actually blocks suspected spam calls (and may therefore, like all spam filters, accidentally block legitimate calls).
Anyways, I suggest that, whatever your phone service provider, you enable spam protection if you are getting unwanted calls.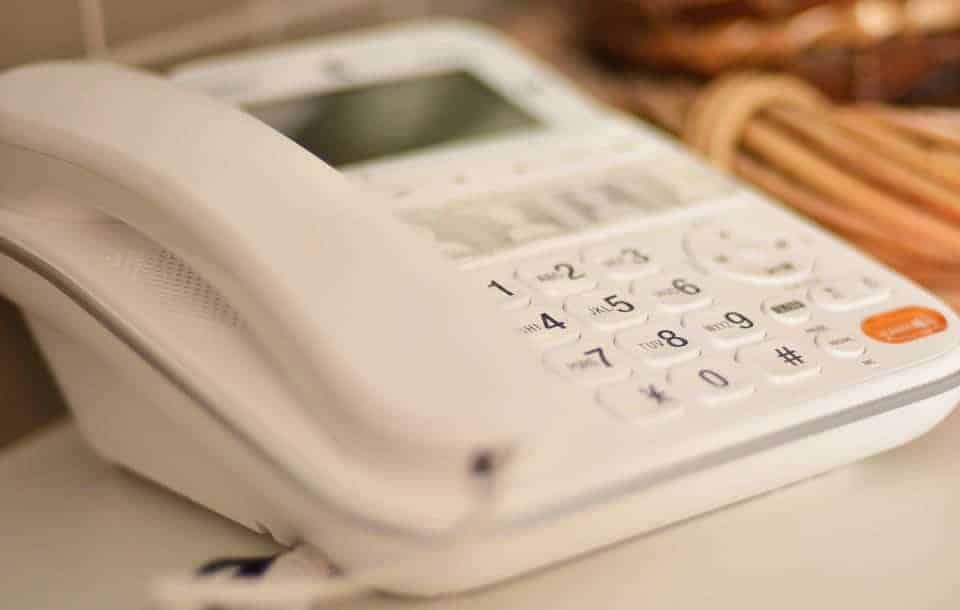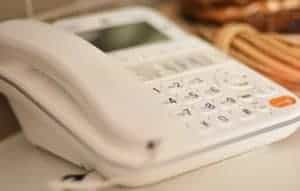 Get a Second Free Phone Number: As a rather drastic step, you can change your phone number, and then get a second, disposable number, for free with Google Voice, or with Burner or Line2 (all apps). Then, only give your real number to friends and family, and your other lines to everyone else. If you start getting unwanted calls to the other lines, just get rid of them via the apps. In fact, Google Voice has a spam filter, which could pre-block your unwanted calls. See how to activate it here.
Also, with services that let you choose the area code for your new number, you might want to choose one from a sparsely populated place (like Nebraska or Kansas). As far as I can tell, scammers tend to target area codes from major cities more heavily. It might be because, since people are constantly moving in and out of big cities, the phone numbers get recycled a lot as they are assigned and reassigned. Therefore, if you get a new number with a popular area code (like 305 here in Miami), its previous owner(s) might have given it out to a lot of people.
Temporarily Put Your Phone On "Do Not Disturb": As a temporary measure, you can put your phone on "do not disturb" for a few days, which can route all of your calls to voicemail. At least with Google Voice, your phone does not even ring, although you do get a voicemail notification. You also receive text messages as usual; they are unaffected. In my experience, having your phone like this for a few days reduces unwanted calls, perhaps because telemarketers and scammers "take you off their list".
Use Call Screening: Some services like Google Voice allow a call screening mode, whereby, when you answer a call, the caller is prompted to say their name before you are connected. Then, you hear what they said and are given the option to take the call or not (usually by pressing "1"). This does not stop your phone from ringing, but you can simply refuse the call if it sounds like a telemarketer or scammer.
Summing It Up
At the end of the day, it might prove impossible to 100% stop telemarketing calls. However, you can take steps to drastically reduce it, including the following:
1. Get on the National Do Not Call Registry
2. Make sure spam protection services available from your cell phone provider are enabled
3. If you're still getting too many calls, consider a standalone app or a second phone number with a service like Google Voice.
Last Update: 10/26/2017