The holiday season is over. You made it! All the food, the parties, the gifts! Oh, the gifts! While you may try your best to contain the spending, why is it that the holiday spirit makes us spend more? I've always thought it's the music in the stores, and the nostalgia in the lights and decorations driving us to make emotional purchases. I don't know, maybe it's just me, but when I walk into a department store and they're playing holiday songs by Frank Sinatra, I know I'm in trouble. I have a problem, I know. [Insert emoji of girl with hand on her forehead] Haha.
And yet, despite all the gifting, chances are you got everyone something, but have left you for last. Maybe there's an item on your shopping list that you quite didn't get to? Or maybe you still have a craving for something, but all the gifting left you with less disposable cash?
In either case, you can always give yourself a little present without breaking the bank by shopping styles for less on Amazon Warehouse Deals. It's like going to an Amazon sale, with a guarantee that you'll always find something. Cheap online shopping at its best!
So, what is Amazon Warehouse Deals?
It's a unit of Amazon that sells open box and used products at a discounted price. They list the condition of the item next to the price, so you know if you're willing to buy it. It can range from "like new" to "very good", "good", and "acceptable".
I have bought items that are "like new", "very good" and "good", and for the price couldn't be more pleased with the experience. To give you an example, when I got shoes that fit into these descriptions, they usually came in a box that was a bit scuffed or the soles of the shoes looked like someone tried them on in a store, or at home and returned them. To me, if this means saving over $20, even over $50 at times, I think it's worth the price.
In what condition is the product?
Amazon uses the following guidelines in the product description to give you an idea of what you can expect:
Like new- Means the item is in perfect condition, but due to the condition of the packaging, it does not meet Amazon's standards for new product. Returned items with minor packaging defects are classified as "like new."
Very good- If an item has cosmetic damage or blemishes, shows slight signs of use, has minor accessories missing, or the packaging has been replaced to better protect the item, Amazon will assign the condition of "very good."
Good- An item that has large cosmetic damage or blemishes and/or missing accessories, and possibly the packaging has been replaced to better protect the item.
Acceptable- An item that shows signs of wear including scratches, dents, and other aesthetic problems, and possibly the packaging has been replaced to better protect the item, manuals may be missing, and the item may contain third-party attachments.
Virtually all items on Amazon Warehouse are eligible for Amazon Prime. Also, their return policy is the same as buying on Amazon's regular store. That means that generally, an item can be returned within 30 days of receipt of shipment.
Here's how the product offering looks (and by the way these sneakers are a really good deal for guys):
Here's how to find Products on Amazon Warehouse
I've found that it's easier to search Amazon Warehouse Deals on a computer, as opposed to a cell phone.  No matter which one you choose, here's what you need to do to score that Amazon sale!
I search for deals in two ways:
In Amazon's search box I type "Amazon Warehouse" and it automatically redirects me to the Amazon Warehouse Deals page. Once I'm there, I go to the specific category of product that I want and narrow it down as needed. If I'm looking for shoes, I refine the size so that it only shows me shoes that are my size. Scroll down until you've found what you want.
If I'm looking at a specific product, then I look at the list of sellers (aside from Amazon) that offer the product. This is found underneath the size/color; it's usually a clickable link that says: "Available from these sellers", or above "add to cart" in "see all buying options":

Sometimes a product is not readily available from Amazon Warehouse Deals and you're not willing to pay much for it. A good idea is to put it on an Amazon Wish List so that you can monitor it until it drops in price. You can do that by frantically checking Amazon every day (I'm not saying I do that! haha) or you can sign up the product to a monitoring service like CamelCamelCamel.
My best buys so far, and counting (sshhh)!
Once of the best deals I've scored was a Keurig coffee maker for my office.
I wanted it inside my actual office, so that I didn't have to run to the kitchenette, which some mornings can be quite a big deal if I'm too sleep deprived. Anyways, I got if for $39.53 plus tax. I hesitated initially because it said "used"; I figured maybe it was a store sample. I went ahead and got it regardless. It came in its original box but repackaged. Like you could tell the tape was not the way it usually looks when it leaves the factory.
I did notice that the water tank had some drop stains. I was grossed out for like a minute, and then said to myself, "oh, whatever, it's for the office"! It'll wind up looking like this by the end of its first day anyway. I disinfected it – you know, just in case. It worked perfectly. To this day, the coffee maker is still standing. People actually come to my office to help themselves to a cup and make conversation.
Another great buy I usually find are shoes. Who doesn't love shoes on sale online? Take a look a this one, which I bought recently:
These black ones were basically new, it seemed like someone returned them without even trying them on.
More shoes…
These shoes I bought for a wedding party. I wore them with a red gown that I designed and sewed entirely from scratch. The shoes were a hit! When the package arrived they looked like someone had tried them on, walked like 5 steps and returned them. I was happy with my $12 purchase!
So if you were wondering what is the deal with Amazon Warehouse Deals, there you have it. It's pretty easy to hit an Amazon sale and find styles for less.
And, if you really want to strike the coup de grâce, let the Earny app monitor your purchase.
The Lowdown
If you want to score huge deals on Amazon and don't mind if the package is open box, slightly beaten, or that it doesn't look pristine, head to Amazon Warehouse Deals.
That's my take!
Have you done any shopping on Amazon Warehouse? How did it go; did you get anything used or open box? What do you think are the absolute best steals on Warehouse Deals?
---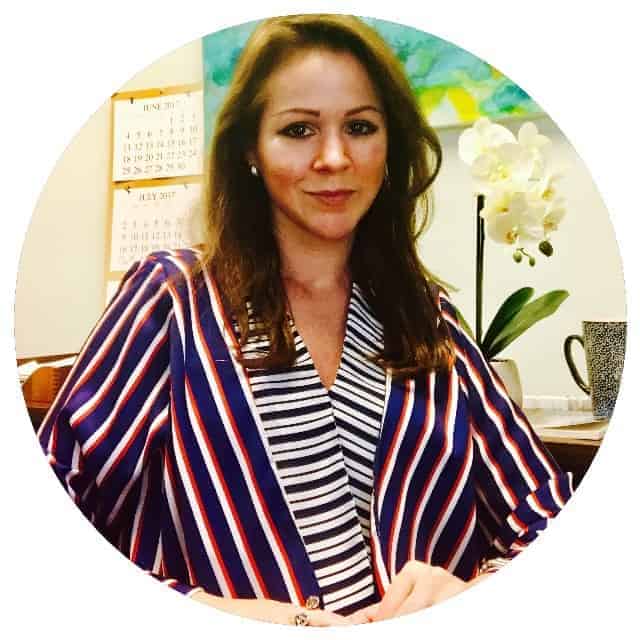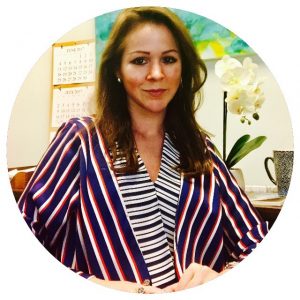 I'm Lily, a lawyer and aspiring Miami fashion entrepreneur sharing life hacks and my favorite tidbits on lifestyle, shopping, fashion, and beauty.