What is it that they say? Follow the money? Yup, that's it.
Today, I'm trying to follow the money: the big private equity money, that is. Also, I'll be talking about what the government of the world's second-largest economy is saying, plus what a US-based crypto exchange is expanding into. Let's go!
Susquehanna International Group Moves Into Crypto
"While a number of large financial institutions have discussed trading Bitcoin, one firm has already begun doing it. Very quietly". Says The New York Times.
It turns out that private equity firm Susquehanna International Group, who is "…one of the largest players in trading traditional investments like stocks, options and exchange traded funds…" has, over the past couple of years, "…built up a trading desk of around a dozen people that buys and sells millions of dollars' worth of Bitcoin and other virtual or cryptocurrencies in private deals".
Moreover, "…the firm is opening trading to a small group of its 500 clients, with plans to expand. The move is the latest sign that the virtual currency markets, which were once relegated to the fringes of the financial world, are being embraced by big, mainstream investors" (New York Times; my emphasis).
Friends, I think firms like these are who people are talking about when they speak about the "smart money". Susquehanna's got a lot more resources and collective IQ than I do, so I take its apparent belief in cryto as a good sign. Crypto enthusiasts say that the markets will really take off once the institutional money flows in (and the technology gains more adoption). Well, with these people and Goldman Sachs entering the space, it looks like it's starting to happen.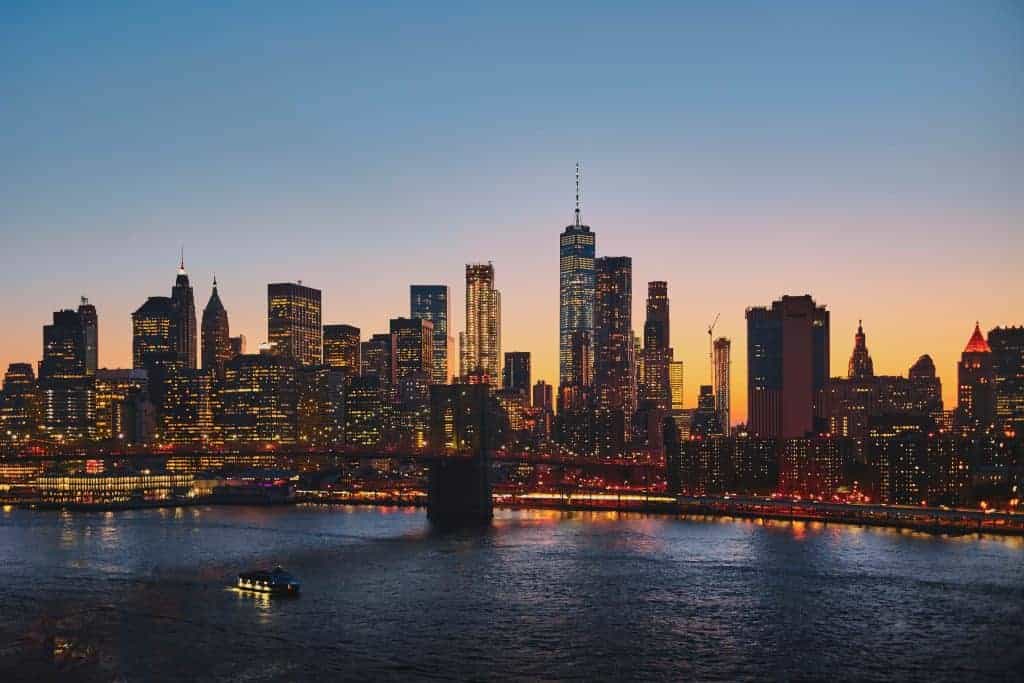 The Chinese Government Endorses Blockchain
Ni hao! So China's got the world's second-largest economy and an, er, "undemocratic" government. The point being that the words of the Chinese leader, President Xi Jinping, probably reflect the position of the entire Chinese government more than the words of the leader of a democracy. The US President doesn't speak for Congress, the courts, or the States, while Mr. Xi probably speaks for pretty much all of official China.
So when President Xi says that "blockchain — the technology underlying Bitcoin — has 'breakthrough' applications", I think it bodes well for crypto. As he stated, the Chinese state apparently believes that "'[a] new generation of technology represented by artificial intelligence, quantum information, mobile communications, internet of things and blockchain is accelerating breakthrough applications'…" (CNBC).
Again, I think this just points to "big player" enthusiasm for blockchain technology and cryptocurrencies in general, which may be a sign of upcoming growth.
US-Based Crypto Exchange to Allow Altcoin Purchases with Fiat Currency
So my last report is that a US-based crypto exchange called Bittrex, whose co-founder "…was previously a Security Engineering Manager at Amazon, and…the Manager of Security Threat Analysis and Security Engineering at BlackBerry", will be allowing users to buy "altcoins" (all cryptocurrencies that are not Bitcoin) with fiat currency (national currencies like US Dollars, Euros, etc.). Meaning, that you'll be able to buy such altcoins with dollars, on a US-based exchange. Apparently, it may be up to ~200 different altcoins (source: CNBC).
A few altcoins, such as Ether, have been for sale on US-based exchanges for a while. For instance, I regularly buy Ether on the Gemini Exchange (based in New York). However, to buy many cryptos, you must buy a big one like Bitcoin or Ether, and then trade it on an exchange like Binance (referral link) for promising altcoins (like IOTA).
What's the significance of this? That it helps open up the crypto markets, especially to domestic buyers within the world's largest economy (the US). It's also on a US-based and regulated exchange. I think that's great, and necessary for crypto to eventually go mainstream.
That's all for today!
---
Disclosure: I believe in and own crypto (mainly Ether).