The need for speed, huh? Anyways, as a WaveRunner owner, it is important to properly maintain your vehicle to ensure it runs smoothly and safely. Good care and maintenance can also help extend the life of your WaveRunner, saving you money in the long run. Here are some tips on how to take better care of your WaveRunner:
Basic Information on WaveRunners
A WaveRunner, also known as a personal watercraft (PWC), is a small, lightweight watercraft that is powered by a jet propulsion system. They are designed for one or more riders and are typically used for recreational purposes such as sightseeing, racing, or water sports.
WaveRunners are typically smaller and more maneuverable than other types of boats, and they can be operated in shallow water or in areas with limited space. They are also generally easier to operate than larger boats, making them a popular choice for beginners.
There are several types of WaveRunner available, including sit-down models, which have a seating area similar to a motorcycle, and stand-up models, which are designed for riders to stand on while operating the watercraft. Some WaveRunners also have additional features such as storage compartments and towing capabilities for water sports activities.
These watercraft are powered by an internal combustion engine and use a jet propulsion system to move through the water. The engine drives a pump, which pushes water out of the back of the WaveRunner, propelling it forward.
It is important to follow all safety guidelines and laws when operating a WaveRunner. This includes wearing a personal flotation device (PFD) at all times, following all local laws and regulations, and receiving proper training before operating the watercraft.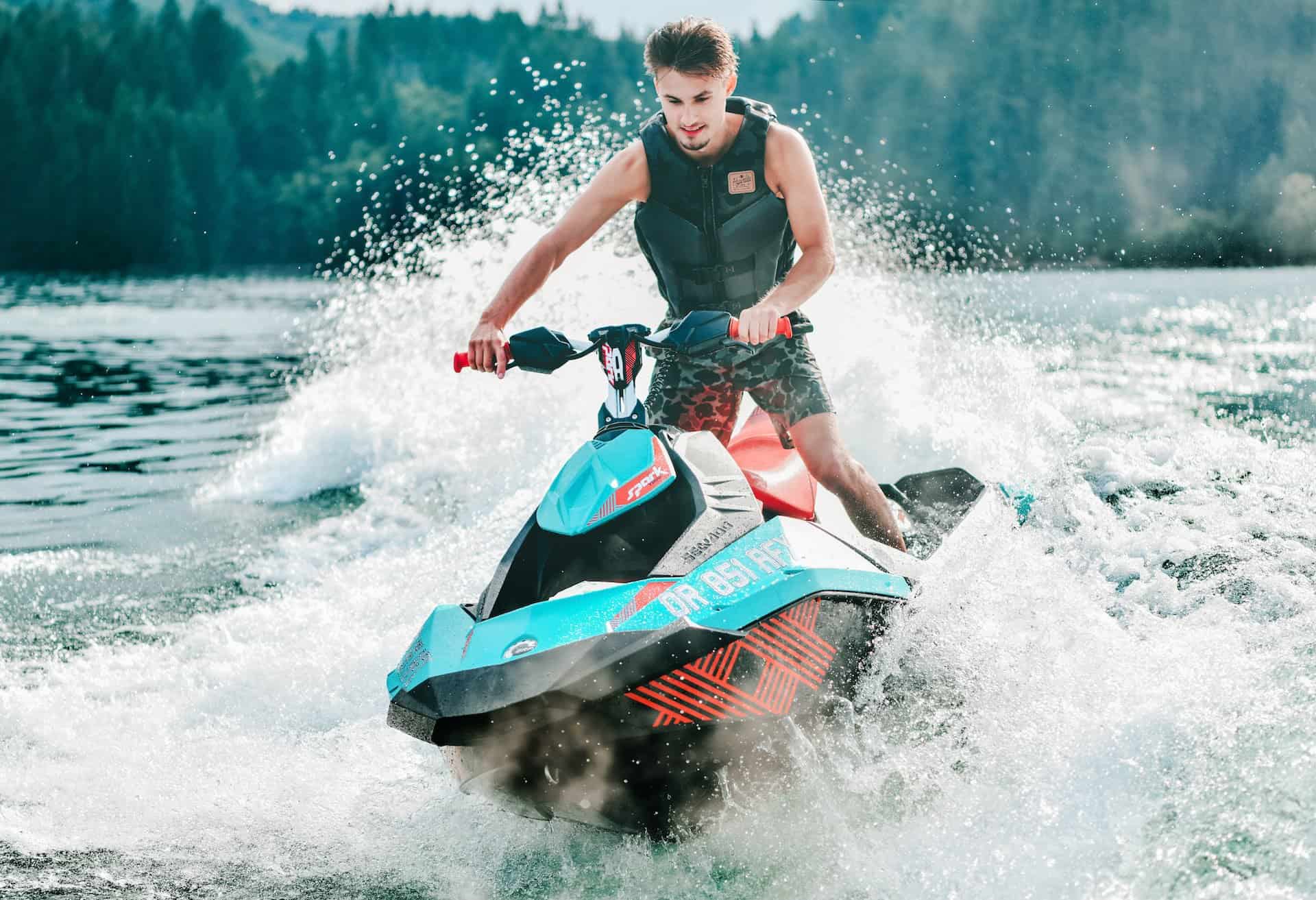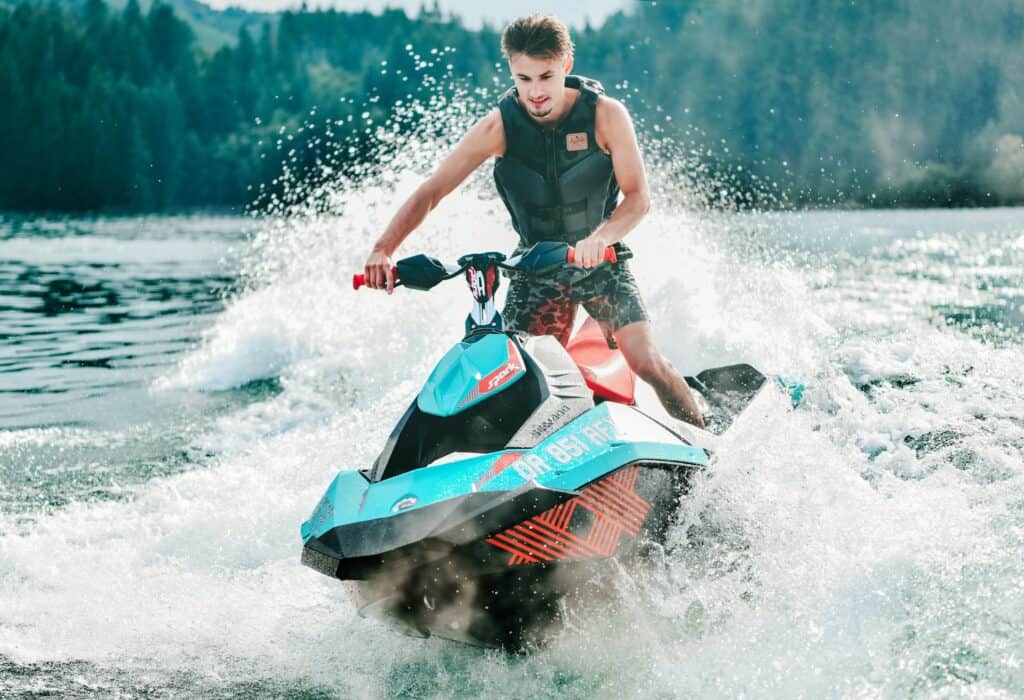 How to Take Better Care of Your WaveRunner
Keep it clean: It may seem like a small task, but regularly washing and waxing your WaveRunner can help protect the paint and prevent corrosion. Use a gentle, non-abrasive cleaner and dry the waverunner thoroughly after washing to prevent water spots.
Perform regular maintenance: Follow the manufacturer's recommended maintenance schedule and be sure to change the oil and oil filter at the recommended intervals. You should also regularly check and replace the spark plugs, air filter, and fuel filter as needed.
Protect the engine: Properly winterizing your WaveRunner is essential to protecting the engine and other components. This includes adding a fuel stabilizer, changing the oil, and removing the battery. You should also use a high-quality, waterproof cover to protect your vechile from the elements when it is not in use.
Store it properly: When not in use, it is important to store your WaveRunner in a covered, dry place to prevent rust and damage. Avoid storing it in direct sunlight or near heat sources, as this can cause the plastic and rubber parts to become brittle and crack.
Stay safe: Always wear a personal flotation device (PFD) (life jacket) when operating your WaveRunner, and follow all local laws and regulations. Make sure you are familiar with the operation of your waverunner and have received proper training before taking it out on the water. Don't go crazy!
Drive it safely and don't crash it or abuse it: A vehicle that's in one piece won't need as many repairs and bodywork. Don't wave run drunk, please. Pretty please.
Make sure it's well-insured: If an accident does happen, you don't want to have to pay completely out-of-pocket.
Don't lend it to just anyone: Make sure it's someone responsible whom you trust, and who won't void the insurance.
By following these simple tips, you can help ensure that your WaveRunner stays in top condition for years to come. Happy riding!
I leave you with a maintenance video for the Sea-Doo brand: