In vino veritas – wine brings out the truth (and the fun)! A fact of life, right? Anyways, before I get ahead of myself, we've all got to decide what type of wine to drink. What's today's wine color – serious red, whimsical white, or fun bubbly?
Choosing wisely can make your night (or day) much better, with less pouting, pain, or regrets the next morning. So, let's get into it and explore the wonderful world of wine!
Types of Wine and Wine Colors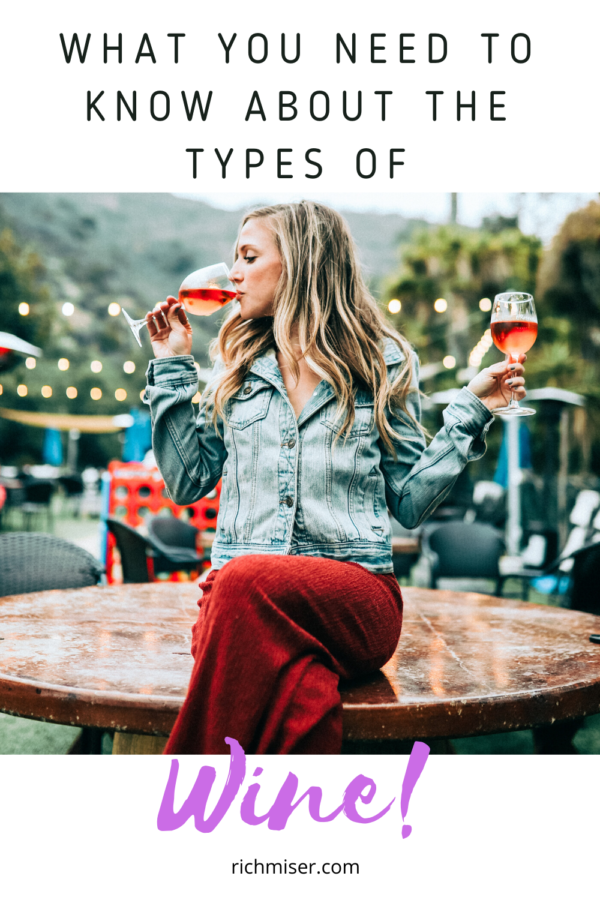 Red Wine Color
Light-Bodied
Pinot Noir
Pinot noir is a popular choice for both food and wine enthusiasts alike. Its nature as a more delicate red makes it a good match for a wide variety of food pairings. Anything from duck to pork to salmon can form a delicious partnership with pinot noir. What else makes pinot noir such a good wine for food pairings? Its high acidity!
Thanks to this acidity, pinot noir is the perfect wine to stand up to cheeses and dips. Party platter, anyone? Plus, many people just enjoy this acidity as a refreshing quality, making pinot easy to enjoy on its own, too.
Lifting a glass of pinot to your lips will land you with an impressive first whiff. You might catch anything from earth to cherries to herbs to spice. As for taste, look for cherries, plums, and berries such as raspberries, blueberries, or blackberries.
Medium-Bodied
Merlot
Smooth and easy may be some of the best ways to describe merlot. Its middle-of-the-road body makes it popular amongst lovers of red wine, and this moderation extends to other aspects of the wine as well. Both merlot's tannin level and its acidity are also at mild to moderate levels, making this an easy drink all around. (Tannins add bitterness, astringency, and complexity). It's also a good place to start for those interested in learning more about the characteristics of wines.
When you give it a try, you can expect to find notes of red fruits like cherries, raspberries, and plums, accompanied by other notes like cedar and tobacco. Often, merlot is aged in oak barrels, imparting hints of vanilla to its flavor profile as well.
Zinfandel
Another favorite red is zinfandel. With a low-to-moderate tannin profile and an even lower acidity, zinfandel is mostly enjoyed for its fruit-forward characteristics. The fruits themselves are quite varied, though, as these wines may have notes of either stone fruits, red fruits, blue fruits, or black fruits.
This wide variety of berries, cherries, plums, and nectarines in a host of combinations makes zinfandel a fun wine to explore, taste, and compare.
Plus, it's got a hint of spice for those looking for a touch more adventure, and it pairs well with a variety of foods to boot.
Full-Bodied
Syrah
Rich, bold syrah boasts the exact tasting notes you might expect from an in-your-face, full-bodied red wine. With dark fruit notes accompanied by both pepper and spice, syrah is an incredibly complex wine that pairs well with, as you might expect, equally rich meat dishes.
Whereas syrah is a bit of an "in-your-face" wine, its Australian cousin shiraz can be described as more "jam-like." Shiraz may be sweeter than the more traditional syrah, but it holds an equally complex flavor and aroma profile that makes it an enjoyable alternative if you're in the mood for something on the sweeter side.
Cabernet Sauvignon
Wine lovers love to call cabernet sauvignon "cab" for short—if you hear this slang thrown around at your next wine-tasting get-together, now you'll be in the know.
Those wanting to venture toward the fuller-bodied side of red wine life will find plenty to love in cabernet sauvignon. Along with their full-bodied profile, cabs are also well-known for their higher tannin levels and dry style.
As always, the flavor and aromatic profiles can vary widely even amongst the same type of wine. However, cabernet sauvignons are most typically known for their notes of richer, darker fruits accompanied by warmer spices such as black pepper, tobacco, and even leather.
Red Wine Video
Let's review all of this red wine color awesomeness with a video:

White Wine Color
Light-Bodied
Pinot Gris and Pinot Grigio
While you may see this light white wine called pinot gris or pinot grigio, don't worry too much about the name unless you're hoping to delve deeply into discussions of regional grape growing and winemaking. The similarity in name is a result of both wines being made from the same grape variety. Pinot grigio is from Italy, and pinot gris is from France.
More directly relevant to your experience drinking one or both of these wines is how they will differ in flavor. Despite their origin as an identical grape, the end products do have some slight differences!
While both are light-bodied, pinot grigio tends to be the lighter-bodied of the two, and it's well-loved for its clean, crisp, refreshing flavors. Expect a lot of citrus in these vibrant wines.
Pinot gris, on the other hand, is a lovely sweet and spicy wine that's a touch on the richer side (though still light-bodied enough to be included within this section). Instead of citrus, you'll find more exotic flavors such as spice and tropical fruit in a glass of pinot gris.
Sauvignon Blanc
While sauvignon blanc is another white wine with a body comparable to pino gris or pino grigio, it sets itself apart with its much dryer quality.
It's a great wine for fans of both sweet and spicy, as a few common flavors and aromas associated with "sauvs" include everything from tropical tree fruits to citrus fruits, clay to freshly cut grass, and even hints of smoke, bell pepper, and spice.
Clearly, there's a lot to unpack in a glass of sauvignon blanc, but that's what makes tasting these wines so fun!
Fans of the sweeter side of wines should keep an eye out for sauvignon blanc that's been aged in oak barrels. Such wine has been said to contain hints of both toast and custard as well as the traditional vanilla hints associated with oak barreling.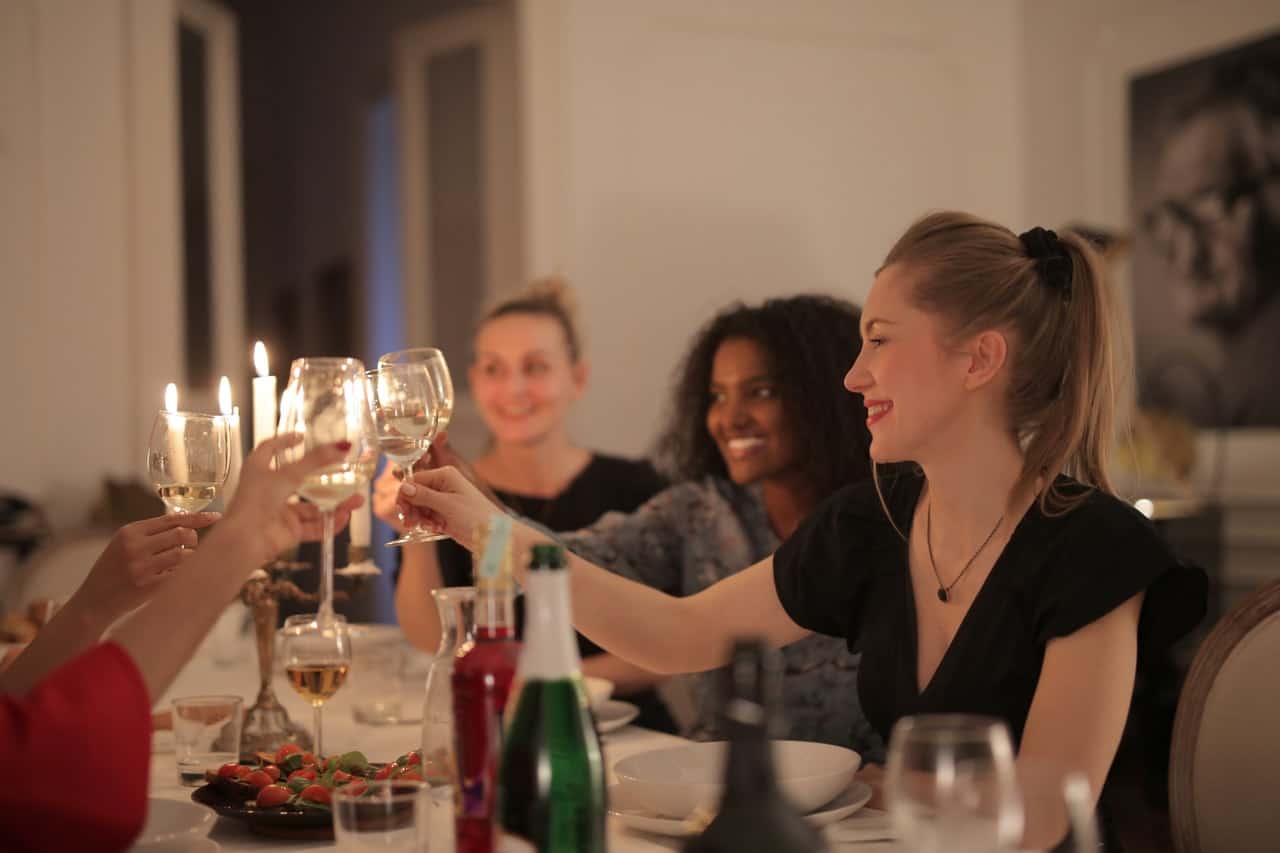 Full-Bodied
Chardonnay
As one of America's most popular white wines, chardonnay exists in many varieties. As a full-bodied wine, good quality chardonnays are frequently loved for their rich, buttery mouthfeel that results from aging in oak barrels.
However, chardonnay has the promise of an incredibly flexible grape, making it a blank canvas for winemakers to show off their creativity. This is why, aside from the more "traditional" chardonnays you know for their full-bodied flavor and richness, other chardonnays boast lighter, crisper, and sharper qualities. Unlike richer, buttery chardonnays, those that stick to the lighter side of life are typically aged in stainless steel barrels (rather than oak barrels).
This vast range in flavor is partially what contributes to chardonnay's broad popularity as a white wine you can find in almost any bar or restaurant. As a casual wine drinker, you'll have no problem enjoying a glass for the sake of the unique butteriness you won't find in other popular wines.
Sweet and Aromatic
Moscato
Nectarines, oranges, and peaches are three of the fruits that often help moscato to stand out from the rest. As an incredibly easy-to-drink wine that's both sweet and low in alcohol, moscato has made it mainstream as a casual wine to sip whenever your heart desires.
Historically, moscato has been classified as a dessert wine, but more on those a little later.
Riesling
Compared to many of the other wines discussed so far on this list, rieslings are preferred by some due to their lower alcohol content and sweeter, highly aromatic flavors.
This makes riesling a great wine for "beginning" wine drinkers as they acclimate their palate to the world of wine before diving into other varieties with high tannins or a very dry quality.
Rieslings still have a characteristic tartness, however, a trait even more amplified in younger rieslings (one of the most popular varieties). While rieslings do age well, young rieslings boast many of the flavor qualities that make this such a popular drink.
For instance, younger rieslings will bring fruitiness and tartness to the table, while aged rieslings maintain a sweet quality by evoking hints of honey. However, these aged varieties will also impart some other complex flavors onto the palate. Think smoke and, surprisingly, a sharp aroma that some compare to petroleum.
White Wine Video
Like with red, I've got a video for you on white wines:

Rosé Wine Color
Rosé wine is so-called due to its blushing pink color. It's popular aesthetic among wine colors that has landed glasses of rosé in many a well-taken Instagram photo—maybe you've seen #roséallday cropping up on social media and taking the world by storm.
Like white wine, rosé is often best chilled, making it a refreshing drink popular for summertime front-porch drinkers. However, rosé's growing popularity means that it's not just for the warmer months, anymore.
As a wine now trending year-round, some outlets have even begun to call rosé the "millennial's champagne."
So what, exactly, does this ever-popular wine taste like to make it so appealing to the masses?
Rosé is delightfully fresh, crisply acidic, and often associated with notes of strawberries, watermelon, and raspberries. Sometimes, you'll find some other more "mineraly" undertones, all topped off with an aroma that can tend toward the herbal.
Sparkling
Sparkling wines, more colloquially known as "bubbly," have become one of the go-to beverages for celebrations. You know—the loud pop of a cork? The way a bubbling white foam overcomes the lip of the bottle? That's sparkling wine.
Most commonly, casual wine drinkers may use the word "champagne" as a catch-all phrase to mean any kind of sparkling wine, but champagne is only one of many types of sparkling wine that can dance and fizz on your palate. Sparkling wine comes in every variety you could imagine—white, red, and rosé—and in just as many flavor profiles.
There's a sparkling wine for everyone, whether you prefer wines on the dryer side or in the sweeter, richer realm.
Because sparkling white wines tend to be the most common, this list will focus on them.
Champagne
I do!
Anyways, champagne is at the top of the list – it's arguably the "default" sparkling wine. Noted for its fine, persistent bubbles, champagne is also an incredibly varied and complex wine that runs the full gamut from sweet to dry.
Despite this, there are some tasting notes that all (or at least most) champagnes have in common. For example, you'll find hints of apple, pear, and citrus fruits during a tasting, bolstered by nutty tones and some added vanilla creaminess, too.
If you prefer fruit over this nutty vanilla direction, go for a New World champagne. Old World champagnes more heavily feature yeasty and creamy flavors, though they are, in general, more subtle.
Pair with chocolate, cheese, fruit, or just a party, but prepare your pockets, too. An entry-level bottle of champagne tends to be more expensive than many of the other types of wine discussed so far. Expect to drop around $40 for something on the lower (but still decent) end.
Prosecco
Sometimes known as a more affordable champagne, prosecco can also stand alone in its own right! While it is certainly more affordable, more discerning tasters will recognize a vast difference in the flavor profiles of prosecco versus champagne.
For instance, prosecco has an incredible aroma. For all you sniffers out there, this is definitely a wine to try. Both the fruity and flower aromas are delightfully playful and strong, and you can expect to find green apple, honeysuckle, cream, honeydew, and pear.
If you're lucky enough to taste a more expensive bottle, you may even pick up on banana cream and hazelnut.
Also, if you were to compare the experience of drinking prosecco and champagne side-by-side, you might notice prosecco's frothier bubbles that aren't as sturdy and long-lasting as those in champagne. Still, prosecco makes up for what it lacks in bubbles with the intensity of its flavors.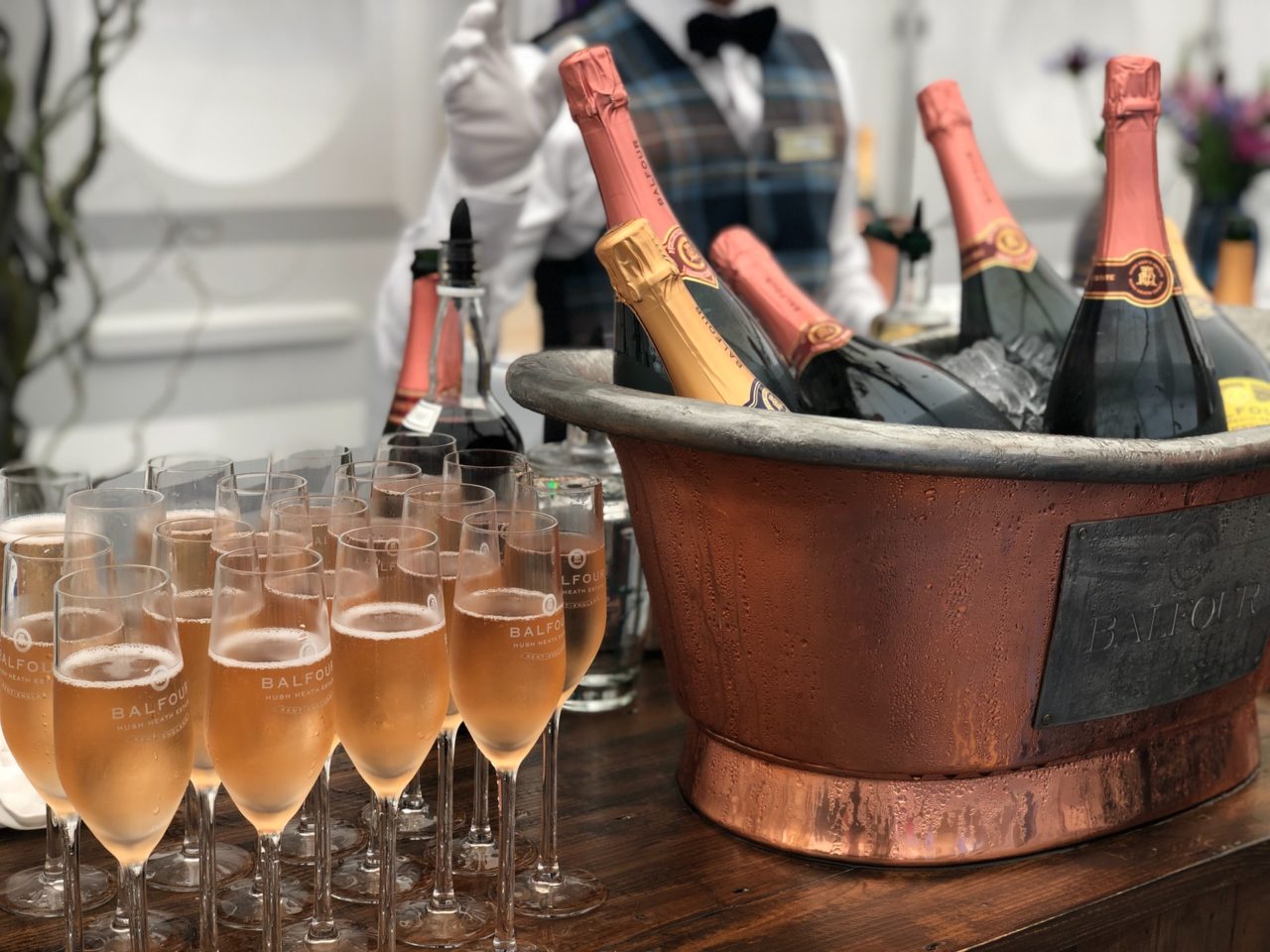 Dessert
Many wines classified as "dessert" wines are red, white, or sparkling wines that have a characteristic sweetness that makes them particularly delicious to enjoy while you're chatting after a meal with a full belly and a happy heart. There is one type of dessert wine, however, that stands out as more unique—fortified wines.
Fortified Wines
Many of the wines you probably know as dessert wines (port, sherry, and vermouth) actually all fall within the same category—fortified wines. These wines have had additional alcohol put in. Without going into the nitty-gritty details, suffice it to say that this added alcohol results in a very sugary final product, leading to a strong, sweet wine oft sipped at dessert along with an equally rich food like chocolate cake.
Summing Up the Types of Wine and Wine Colors
I could use a glass of wine right about now! How about you?
Anyways, you're now armed with the knowledge you need to make a good selection – choose the right wine color and wine type, and have a ball!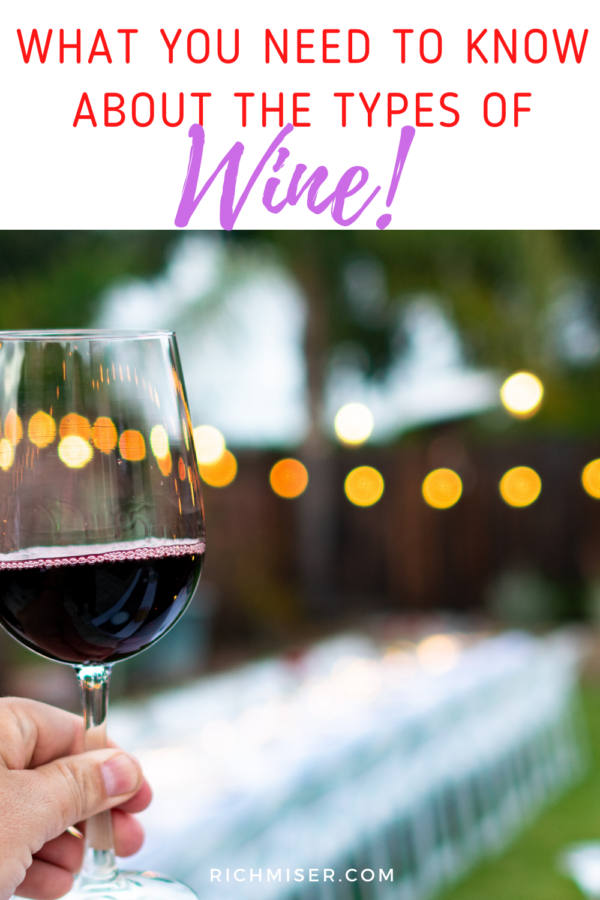 What are your favorite types of wine/wine colors?
GIF Credit: Giphy