When I was in my mid-to-late 20s, I saw an opportunity to save a big chunk of cash by living in a relatively low-rent apartment in an area undergoing urban gentrification, but it came with an important trade-off. It was very close to a high-crime neighborhood, and in a mildly sketchy area itself.  Since it was a big opportunity to save lots of money, I've resolved to tell you all about my "geoarbitrage" experience.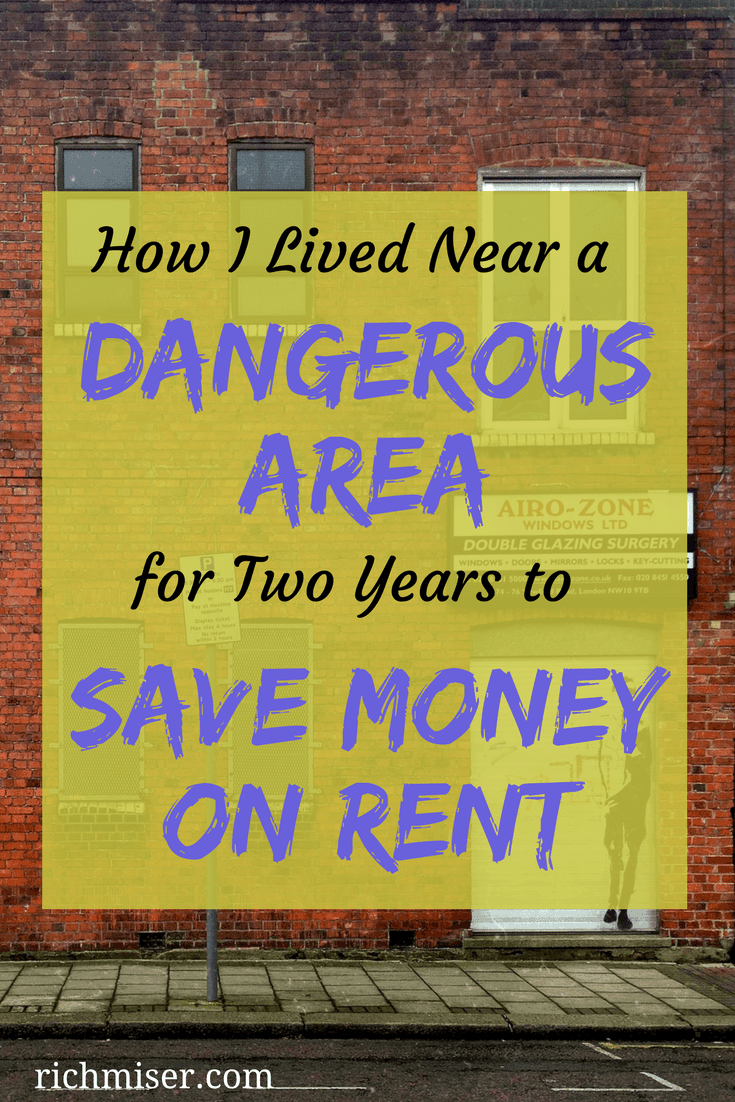 Choices, Choices, Choices
At the time, I was in the very beginning of my legal career, and had gotten a job at a big law firm in town. I was a typical young urban professional (yuppie?). Needing to move, I had several options.
The first was to live in the ritziest neighborhood I could afford, in a nice, new building. I checked it out, and the rent was about $2,800 for a two-bedroom in a low-crime district with shops, restaurants, and bars withing walking distance. I could afford it, but it would have meant I'd be stretched to the limit.
Option number two was to live in an older building in the same swanky area. I'd still have the shops, restaurants, and bars, but my apartment would feature somewhat cheap rent (about $1,600-$1,800 per month). However, it would be an older flat; not nasty, but with outdated furniture and fixtures and whatnot. Functional, but I'd have to settle for a leaky faucet, squeaky elevator, and the occasional flickering light bulb. Not bad, but not the young urban professional ideal.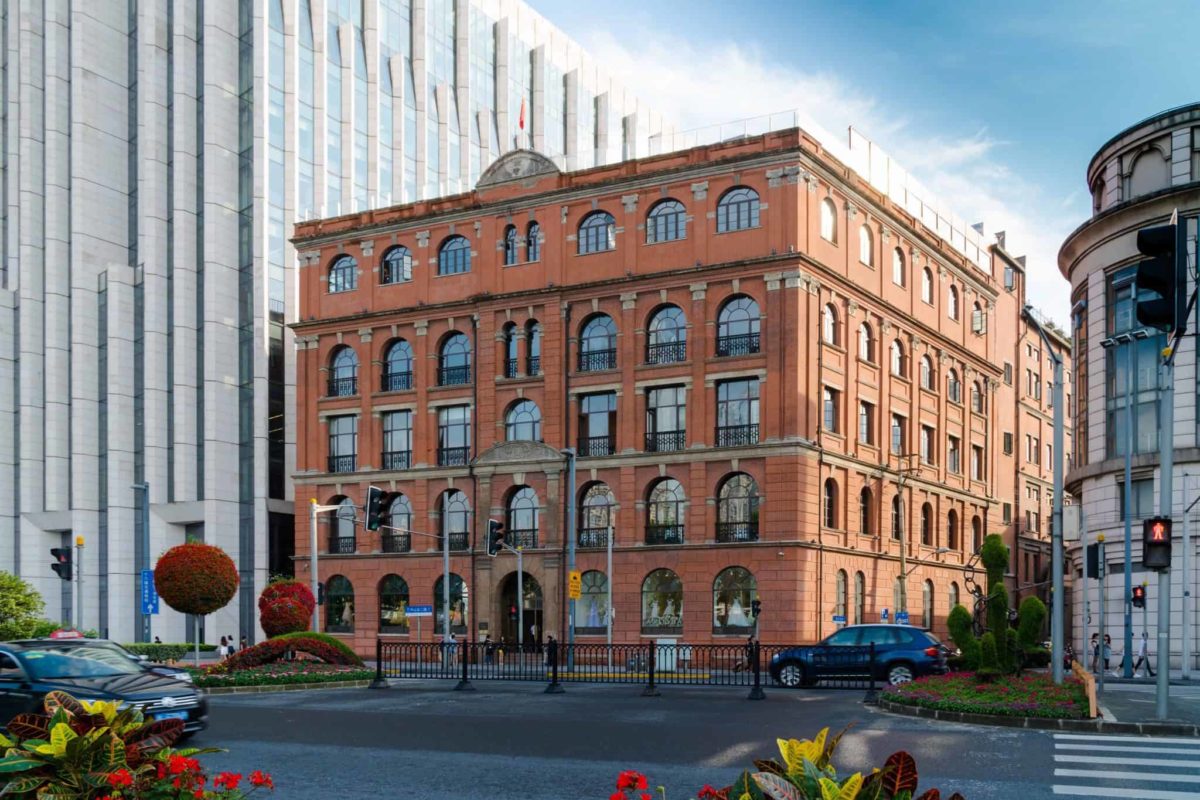 Behind door number three was an intriguing option: a nice, new building in a gentrifying area very close to a high-crime district. The building was awfully nice, with shops and restaurants within the complex it was at. Everything looked and smelled new. And the rent! It was just $1,200. However, the surrounding area was somewhat dangerous and not walkable at night (though safe to drive through), and about one big block away there was a sketchier neighborhood, and two blocks away a truly dangerous one. (The complex I was considering was safe, with security guards, cameras, key-cards, good lighting, and restricted-access parking).
I chose the cheap rent; after all, it meant living in a great apartment, while saving a whopping $19,200 every year! Here's how my adventure in "intracity" geoarbitrage went.
Urban Gentrification and Intracity Geoarbitrage
What Is Urban Gentrification?
Urban gentrification is the controversial phenomenon that takes place when low-income neighborhoods start to become higher-income. As stated on PBS, "gentrification is a general term for the arrival of wealthier people in an existing urban district, a related increase in rents and property values, and changes in the district's character and culture".
As far as I've seen it in practice, it tends to start when investors buy dilapidated buildings on the outer fringes of low-income neighborhoods, and turn them into nice, "new" residential buildings (either by demolition or renovation). Or, it can also start when hipsters and artists start renting commercial properties in the same areas, attracting higher-income clientele and giving them a "cool" vibe.
As wealthier people looking to save money on rent start moving in, others are attracted to the area, and it gradually "improves". I say this is controversial, because some say that it makes neighborhoods lose their character, and leads to the displacement of lower-income residents as their rents are jacked up. For example, investors can buy entire buildings and stop renewing leases; once they're up, tenants are told to move until none are left, and then the building is demolished and a "nicer" one built in its place. In that way, richer residents replace poorer ones.
What Is Geoarbitrage?
Geoarbitrage (a term I first read about on Freedom is Groovy) is essentially the practice of lowering your expenses by moving from an area with a higher cost of living to one with a lower cost of living. While I've normally read about it in the context of moving from one city (or even country) to another, I think it can also be applied to moving from an expensive neighborhood in a city to a cheaper one within the same city. I'll call that "intracity" geoarbitrage.
One of the ways intracity geoarbitrage takes place is through urban gentrification, as higher-income people wanting lower rents move to gentrifying neighborhoods. I'm not saying this is good or bad in a large-scale, "social" sense. (It can probably be either, depending on the circumstances). I'm saying I did it (in a particular neighborhood where it was widely considered a good thing), and can tell you how it was.
Gentrifying Neighborhoods and My Experience
The Good
Cost! Like I said, my rent was very low – less than half of what the same apartment would have cost me in a ritzy area. The place I did rent was very nice, with lots of amenities, including a great view and being situated in a secure, multi-building mixed-use complex. Downstairs, there was a gym, supermarket, restaurants, and some shops. And I was not the only young urban professional there – many others had the same idea I did.
I was also in a centrally-located area, with easy access to highways and proximity to the ritzy area (about 5-10 minutes by car).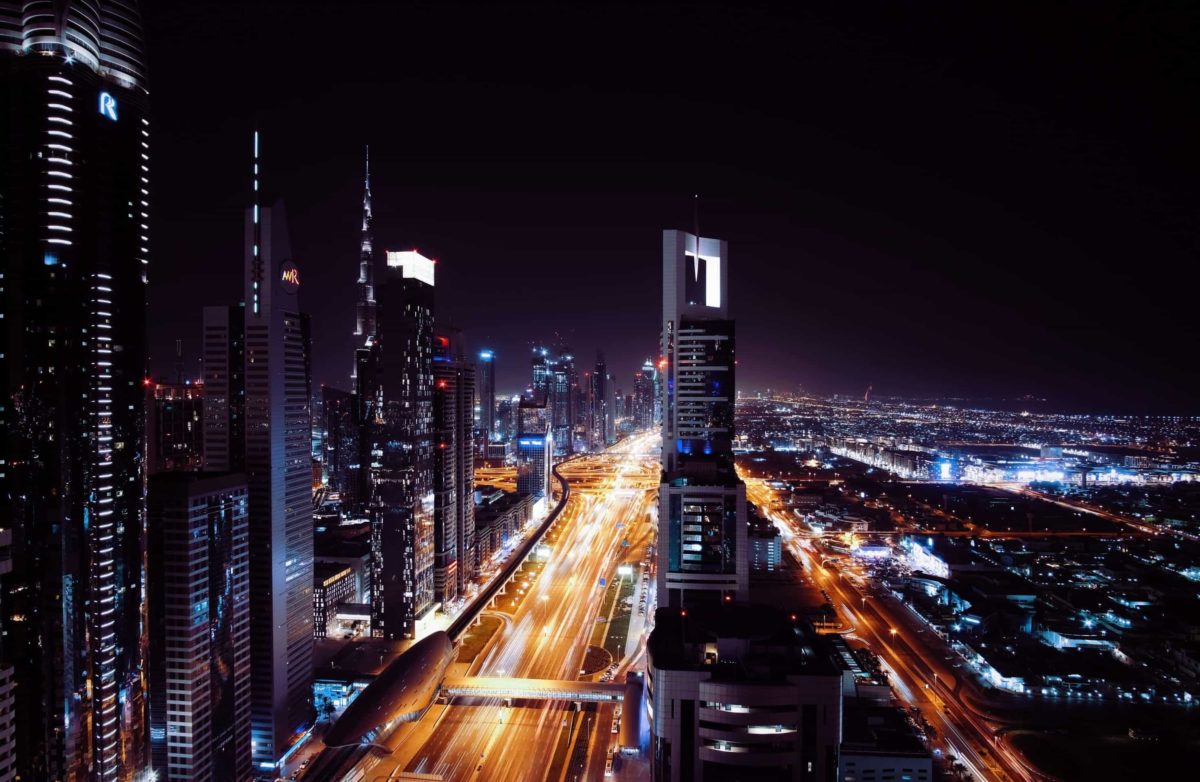 The Bad
Crime. Not in the sense of me being victimized – I never experienced it directly. However, I could see and hear it.
My complex was in an area in the beginning stages of gentrification, and there were lingering elements of street crime and urban decay in the area (and I'm not saying that all low-income neighborhoods are high on street crime, but in this case, it was). Drug addicts walked around like zombies and harassed passersby, and I could frequently hear people aggressively yelling at each other. The security guards kept them out of my complex, but they were "right on the doorstep".
One day I even saw a fight from my window, right across the street from my building. Not a low-level fight – a nasty one, where one guy was verbally abusing a woman. Another guy came out of a nearby business to stop him, and the abuser pulled out a knife. Then, the good Samaritan punched him in the face and knocked him to the ground, after which he stood up and ran away.
Not a nice thing to see.
But what I hated the most was the gunfire. The complex was one long city block away from a sketchier area, and two blocks away from a really dangerous one. Because of that, around twice a month, I heard gunfire coming from most dangerous neighborhood. No bullets reached my building (as far as I know), but it was still a pretty nerve-wracking experience.
One night, I even saw a big police deployment less than a block away. There were helicopters and searchlights and everything. I later heard they were looking for a murderer in the area.
Again, nothing ever happened to me or any resident I knew of, and it was safe to drive in and out and there were guards constantly patrolling the complex. But it was certainly unpleasant to have all that ugliness very close to you.
The Ugly
The surrounding area. I could see multiple abandoned, graffiti-laden buildings from my windows. Also, the avenue my complex was on was full of even more abandoned buildings, as well as dilapidated shops. It wasn't absolutely terrible, but it wasn't too nice, either.
I also have to say that, years later, I realized it took a psychological toll on me. In general, it made me somewhat more negative, anxious, and aware of the ugly side of life. So, if you decide to go this route, I would counsel that you expect that it might tax you in this way, and perhaps take proactive measures to relieve anxiety.
Was the Cheap Rent Worth It?
Mostly. I lived there for about 2.5 years, saving something like $45,000-$50,000! Money in the bank every month.
That put me in a great financial position, laying the foundation for married life and our first home purchase. Had we not had that extra cash, there's a good chance we would have had to make much more compromises when house hunting than we did. A classic example of mild short-term pain for long-term gain.
Summing It Up
I'd highly recommend that you save money on rent by considering gentrifying neighborhoods, and therefore doing a little intracity geoarbitrage. Of course, I'd advise being careful and exercising good judgment – if the area is too dangerous, it's not worth it. But if the danger is well-contained (and it's safe to drive in and out), I'd say go for it.
What do you think about urban gentrification? Would you save money on rent by trying this kind of geoarbitrage, by living in gentrifying neighborhoods?
---
Further reading:
Living in a Gentrifying Neighborhood will Save You Money at Birds of a FIRE
Last update: 1/6/2020