Today I'm going to tell you about an often-overlooked secret in the history of technology. It turns out that adult entertainment is a big part of the internet, and has played a huge role in the development and adoption of many of the technologies we use today. Consider this:
Yes, this means that an X-rated site is more popular in the US than the websites for household names like ESPN, CNN, the New York Times, Microsoft, Apple, Zillow, Walmart, and others.
A Tech Leader
Another part of the hidden history of porn is that it has led to the popularization of many ubiquitous technologies. In that sense, a CNN article observed that there's "…a widely acknowledged but seldom-spoken truth of the technology world: Whenever there's a new content platform, the adult entertainment industry is one of the first to adopt it — if they didn't help create it in the first place".
The same piece notes that the adult entertainment industry has been a driving force behind new technology, in ways such as:
It was the first product to make money online
Porn producers were among the earliest adopters of instant cameras, pay-per-view, and VCRs
"Streaming video, credit-card verification sites, Web referral rings and video technology like Flash"
Private chat rooms on AOL
Membership-based websites, and speed advances in file-sharing technology
And it's not just this one article. Business Insider has also written about this phenomenon, stating that "while the military created the Internet, it would not have found a solid consumer base without porn…the adult industry…pioneered streaming video, tracking devices and online credit card transactions. The concept of ecommerce…owes much of its early existence to porn".
Ok, so what does all of this have to do with cryptocurrencies, and why does it suggest that it's a good idea to invest in crypto? Well, I'm about to tell you.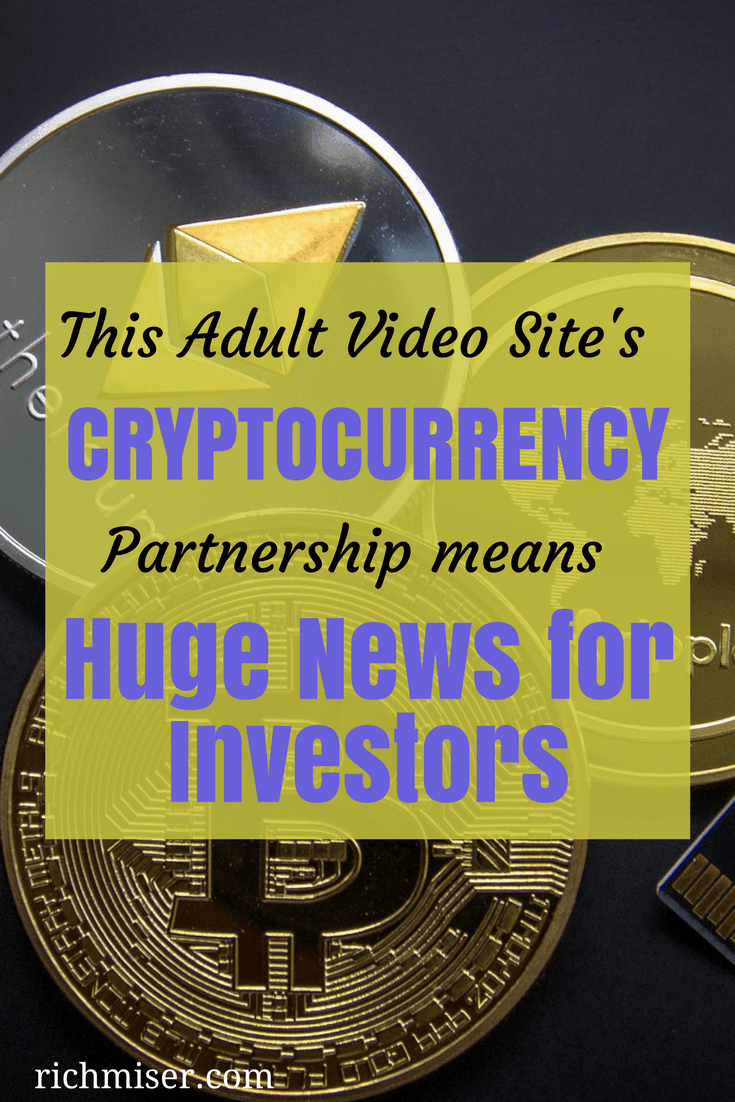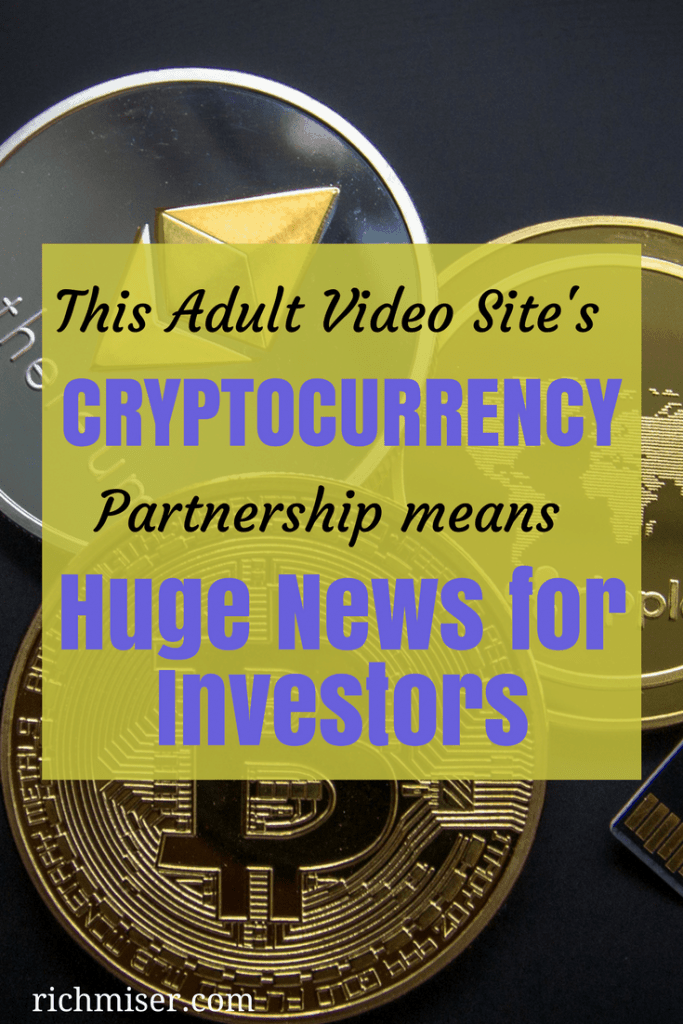 The Verge Partnership Announcement
On April 17, the parent company of Pornhub, the website that is ranked at number 34 worldwide and 18 in the United States, announced a partnership with the Verge cryptocurrency, meaning that Pornhub and some associated sites will take Verge as payment. As Investopedia reported, "the partnership, which had been hinted at over the past month, means that users now have the option to pay for a premium subscription without leaving any trace" (my emphasis). The same article quotes Verge founder Justin Sunerok as saying that Pornhub has nearly one hundred million daily users.
Let's think about all of this for a second. The number 34 website worldwide, with a hundred million daily users (something like one out of every 75 persons alive), from an industry with a history of being an early adopter of technologies that later go mainstream, has just agreed to accept payment in crypto.
To me, as someone who likes to invest in cryptocurrency, that's huge!
What Could the Verge Coin Partnership Bring?
I think the Verge coin partnership makes a lot of sense, for two big reasons. First, it facilitates payments for people that may have easier access to crypto than to the banking system. Second, it allows consumers to pay for this product without leaving an easily traceable record. So, the bank won't bust them again!
I theorize that this could drive adoption of the Verge cryptocurrency and others, as consumers learn to buy them and make transactions with them. As people become more comfortable with cryptos, they will wind themselves into the mainstream and be used for more transactions. Adult entertainment can help popularize crypto, just as it has other innovations.
Here's one of my favorite YouTubers, Ivan on Tech, giving his take (starting at 2:35):
Should I Invest in Cryptocurrency?
I think this news is just another piece of evidence in favor of investing in crypto. However, it's still a very risky investment, and I would not recommend making it more than 5-10% of your portfolio. I also reckon that while this news concerns the Verge cryptocurrency, it bodes well for bringing other cryptos into the mainstream also.
How Do I Buy Verge?
There are many ways, but I personally recommend first buying Bitcoin or Ether on Gemini, and then transferring them to Binance (affiliate link)*. On Binance, you can buy Verge using a procedure similar to the one I outlined here for IOTA.
(I personally bought some Verge on this news, though I mainly own Ether).
Summing It Up
Despite its questionable reputation, the adult entertainment industry has been an enormous force in bringing us new technologies. This partnership suggests that history may repeat itself with cryptocurrencies, with this industry being one of the early adopters on the way to mainstream acceptance. So, if you believe that may be the case, I'd suggest you consider adding some crypto to your portfolio.
What do you think about the Verge coin partnership? Would you invest in cryptocurrency in general, or the Verge cryptocurrency in particular?
---
*If you sign up for a Binance account using this link, I may get a commission. Binance had nothing to do with this article.
**All website traffic statistics are as of April 19, 2018.