Do you ever feel like that song that goes everybody's working for the weekend?…That's how it feels sometimes when you've had a long day at work and can't wait for Friday to come, but it's still far off!
You know what I'm talking about – those Mondays and Tuesdays when you're already exhausted and could really use some time to unwind. Well, with the right relaxation techniques, you can turn any evening into a mini-weekend. Because, wouldn't it be nice to be able to relax your mind at the end of your day, every day so that you wake up recharged the next morning?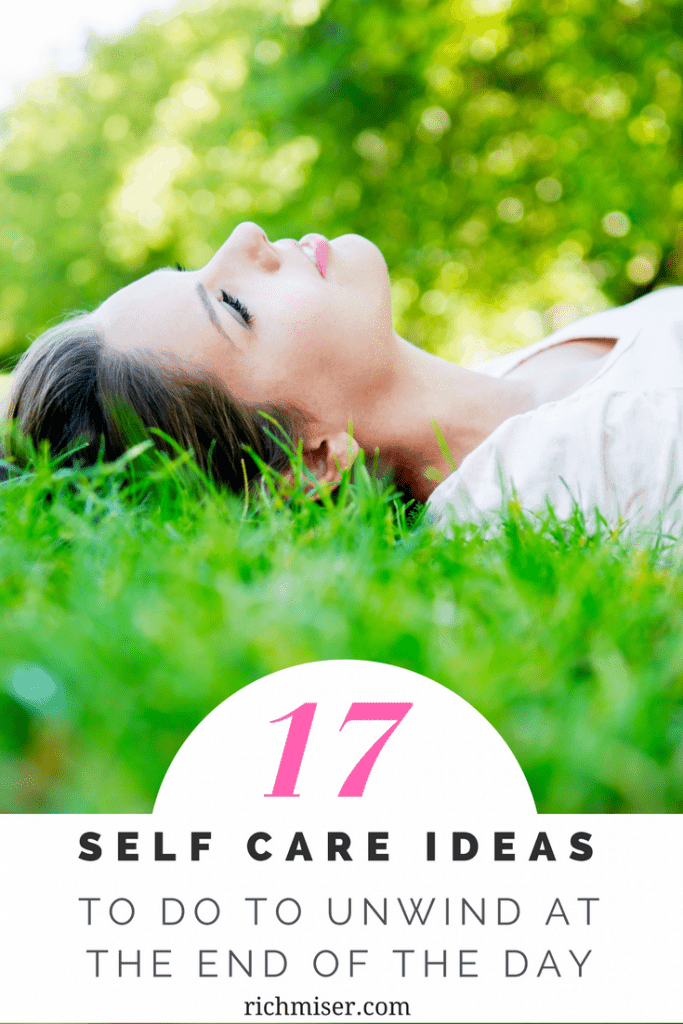 Unwind and Relax your Mind with 17 Easy Techniques
1. Take a 20-Minute Nap Wearing a Sleep Mask
A power nap in the 15-25 minute range can really recharge your batteries and is one of the best ways to relax. It also helps to break up your day and "reboot" you. I feel that wearing a sleep mask makes me fall asleep faster and relax even more. I recommend a dark-colored mask to better block the light.
This one right here really knows how to unwind!
2. Ride your Bike
There's something about feeling the wind in your face that's sooo relaxing. I've rediscovered that many things that I enjoyed in my childhood still bring me a lot of joy, plus are quite helpful when it's time to unwind. Think of riding your bike, playing on a swing, getting wet in the rain, bathing the dog, and eating ice cream…and many more!
3. Walk your Dog
You get to hang out with one of your best friends, while enjoying the outdoors!
4. Dance
Maybe an uncommon relaxation technique, but you'll definitely shake it all off, while burning some calories! Count me in!
5. Work Out
A solid workout helps you release endorphins, which reduce your perception of pain and trigger a good feeling in the body. This helps give you a positive and more energizing outlook on life.
6. Get a Massage
This is an awesome way to de-stress, and relax your mind and muscles! Depending on your budget and where you live, you can have a monthly membership for ~$60 at one of those massage clubs that allow you to get one massage a month, and add more massages for a discounted price. You can also have your partner do it for you; if you're lucky he/she won't complain. 🙂
There's always a third solution: getting one of those hand-held massagers or a Shiatsu foot massager. While there's nothing like the real experience you get from a professional massage, the electric one for the feet is a good alternative when you're looking for ways to relax and get some tension relief.
7. Have a Glass of Wine
According to WebMD, a glass of wine a day can have benefits like a healthier heart, a shield against several forms of cancer, stronger bones, and sharper minds! All of that plus the added bonus of helping you unwind. Wine anyone?
8. Listen to Music While You Cook
A total mood changer!
9. Watch Something Light on TV
Like a sitcom such as Seinfeld, or something happy that makes you smile like The Voice. I also enjoy Bizarre Foods with Andrew Zimmern, since it gives me wanderlust and inspires me to better enjoy whatever I have for dinner.
10. Get Some Aromatherapy with an Oil Diffuser, or Light Up an Aromatic Candle
11. Take a Bath with Epsom Salts and Put on Some Music
A warm bath with epsom salts will leave you feeling soooo relaxed! Get them at your local drugstore; I prefer the ones that have lavender because they're very calming and smell great!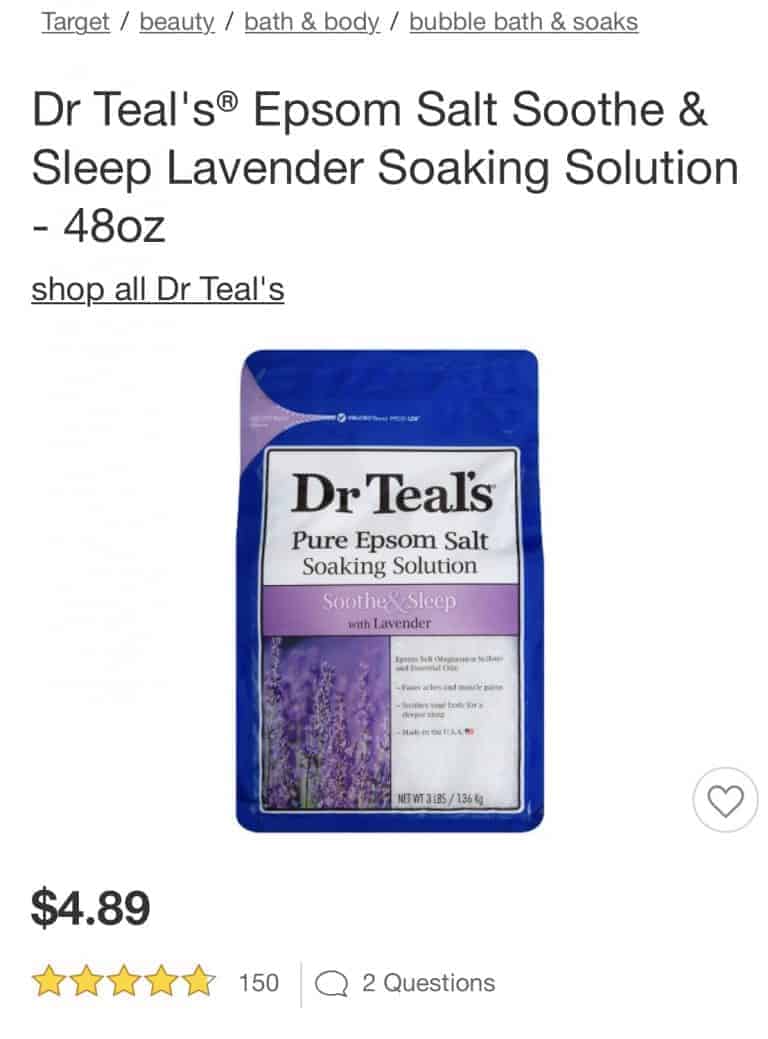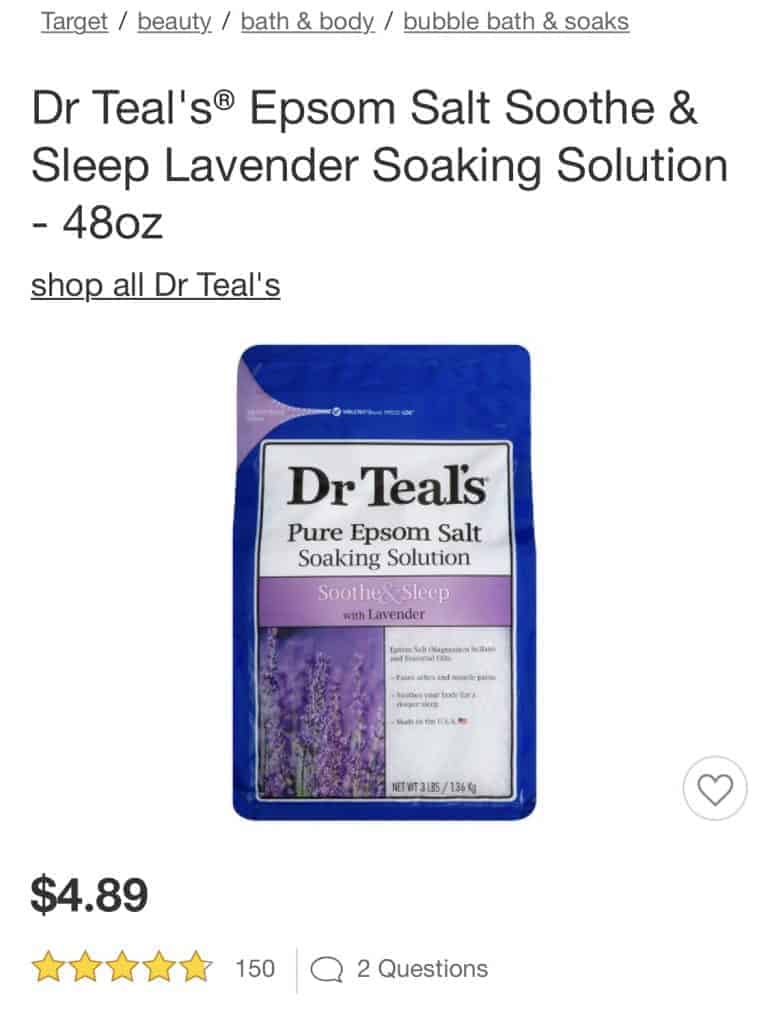 12. Listen to an Inspiring Podcast in the Shower
No time for a bath, or no bathtub in sight? No problem, just jump in the shower and listen to some nice music or an inspiring podcast or TED talk. Sometimes, 10 minutes is all it takes to change your perspective and lift your mood. My go-to podcast for this is Oprah's Supersoul Conversations. I look forward to that mini "me-time session": listening to great interviews and aha! moments, while taking a shower, applying all my creams, and sipping tea! Four things in one! LOL. Oh, but so nice!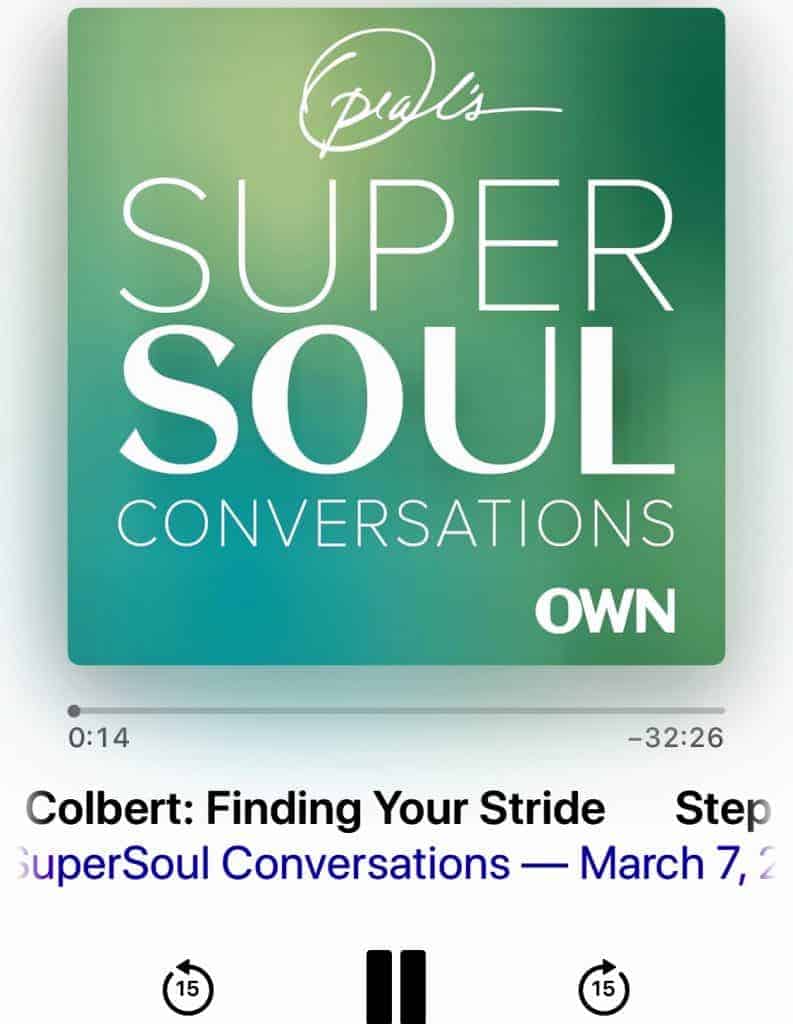 13. Apply a Nice-Smelling Face Cream (Guys Too)!
A nice cream at the end of your day has double-duty benefits: the cream's inherent skincare properties, as well as the nice smell and texture, which can be soothing and relaxing after a long day. It doesn't have to be anything fancy; just pick one that you love and enjoy the smell of, like Andalou Naturals 1000 Roses Heavenly Night Cream, which you can find online at Lucky Vitamin, or even at Whole Foods (where you might catch it on sale)!
14. Spray your Bed Sheets
Okay, this lavender mist from L'Occitane is pricey, but it'll last you over 6 months. A little goes a long way. You can also find similar ones on Amazon for a fraction of the price, like Aura Cacia Essential Solutions Mist, Chill Pill. I personally haven't tried it, but it has an A rating according to Fakespot.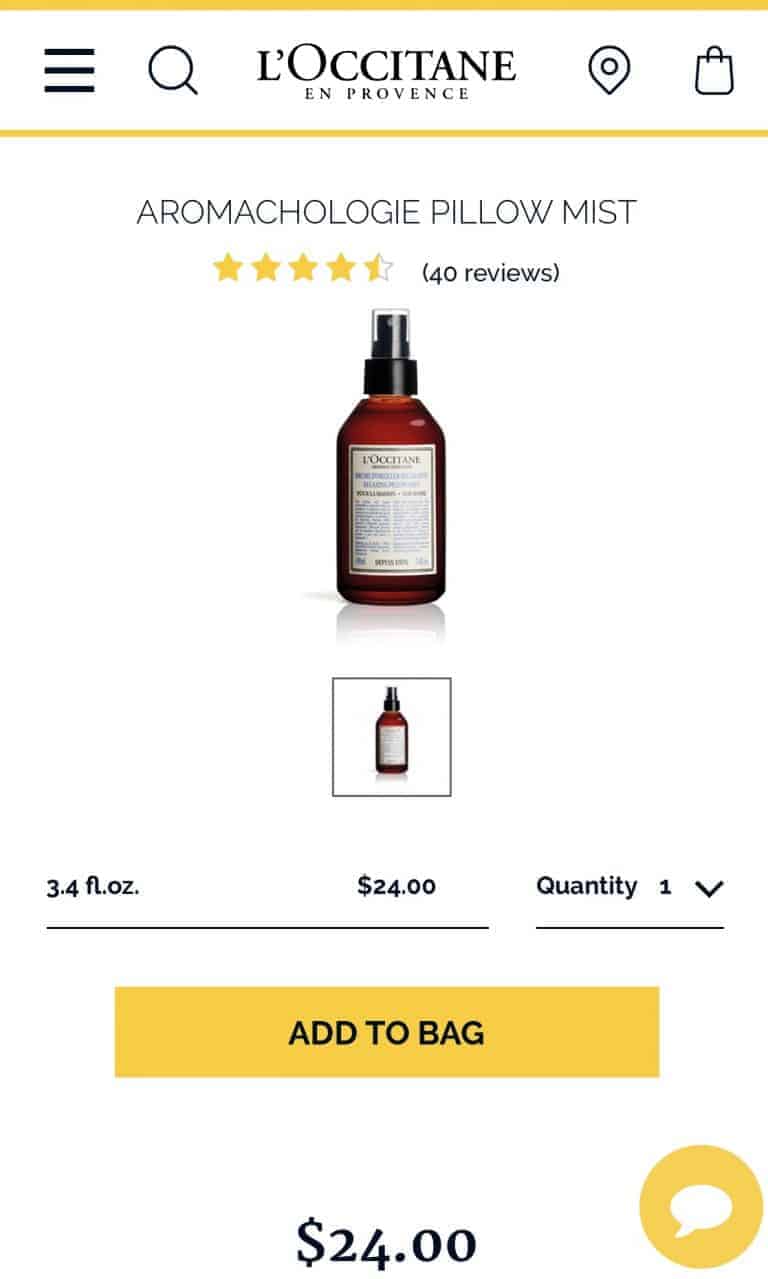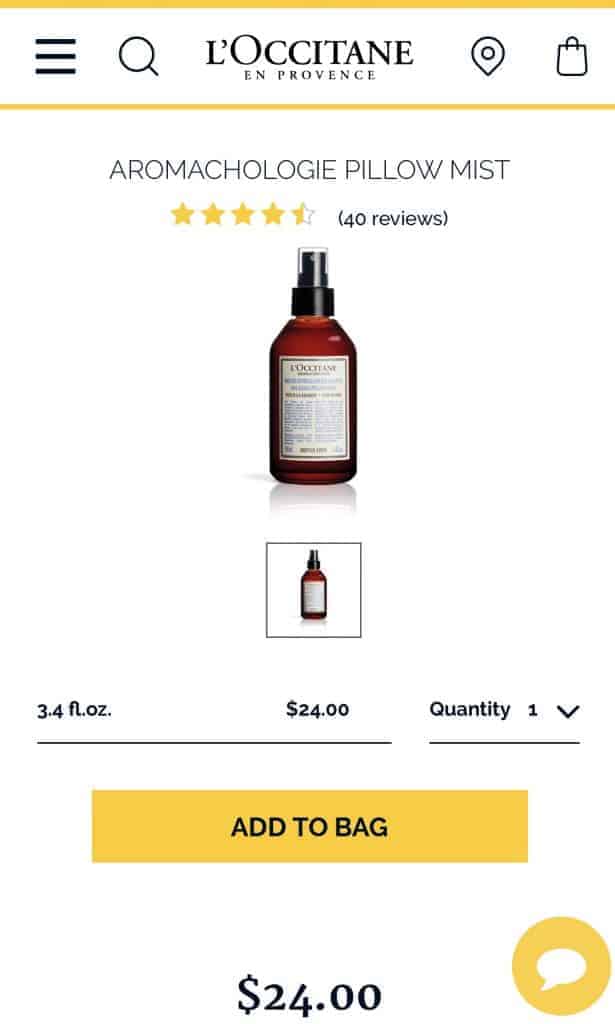 15. Flip through a Magazine or Enjoy Some Light Reading
Read something that's not too stimulating, or maybe just flip through a magazine or something short that isn't too engaging and could have you up 'til late.
16. Meditate
Try guided mediation and breathing with Andy, a mindfulness expert and ordained Tibetan Buddhist Monk! Ten minutes can turn your day around.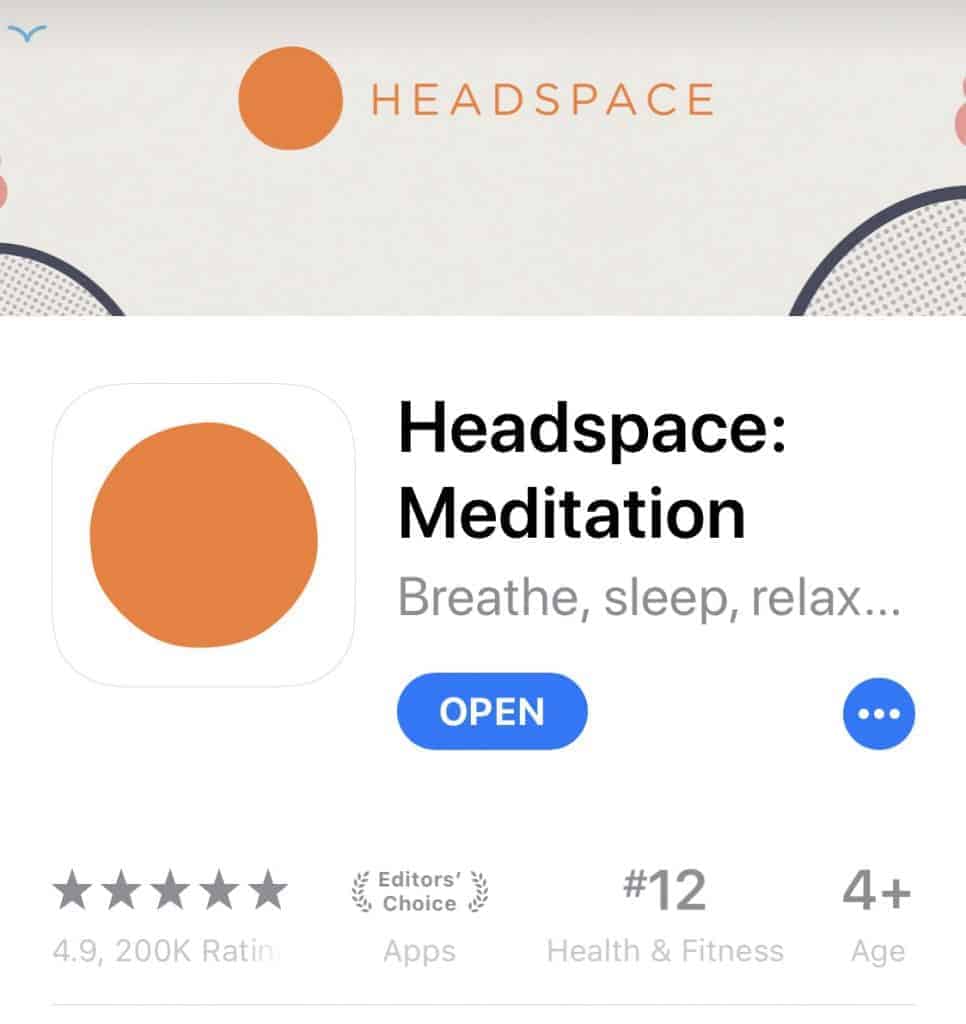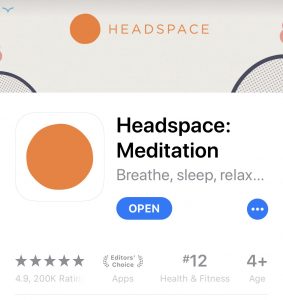 17. Enjoy a Nice Cup of Warm Tea
I recently became a tea lover. Its benefits are great, and taking the time to smell and sip it with both hands can be a relaxing experience. So pick a caffeine-free one that you love, close your eyes, and unwind. If you do become a regular tea drinker and want to stock up for less, I recommend you get it online at one of these three awesome places.
The Lowdown
So now you know some ways to unwind and relax your mind after a long day, with these no-fuss relaxation techniques, which are easy enough to start right away.
That's my take!
How do you unwind at the end of the day? What are your favorite ways to relax? Which one do you think gives you the best return on time invested? 🙂
---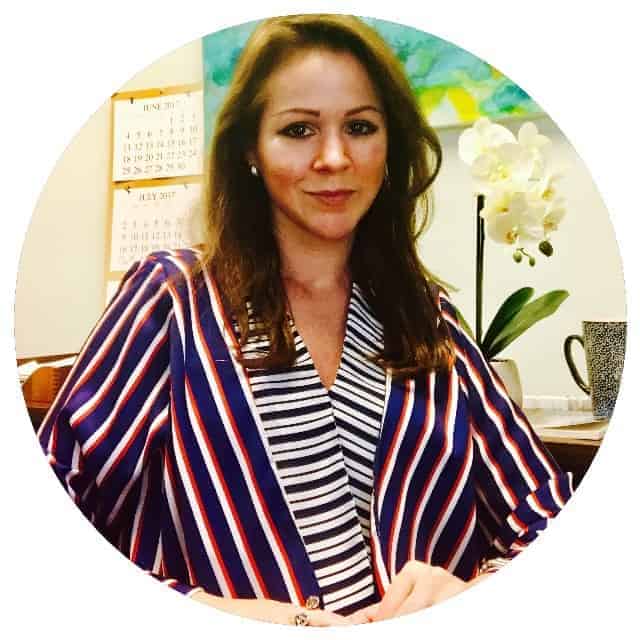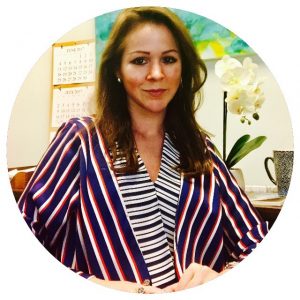 I'm Lily, a lawyer and aspiring Miami fashion entrepreneur sharing life hacks and my favorite tidbits on lifestyle, shopping, fashion, and beauty. GIF enthusiast and lover of making shareable lists.