'Tis the season! Are you surprised that we're already in the last month of the year? No matter where in the world you are, this year has been unique for everyone, to say the least. In a year where every month can end up looking the same, a lot of people are switching gears, moving stuff around the house, redecorating, and even transforming their wardrobes. And here I am, doing all of that, and wondering how to style a plaid shirt. You know, making sure I got that "cost per wear" nailed down, to avoid a fashion regret.
If you're embracing every holiday and season to lift your spirits, rest assured adding some holiday fashion to your wardrobe will surely get you in a jolly mood. And you know, nothing screams fall and holidays like a plaid shirt, but if you're hesitant to get one because you think you may only be able to wear it once or twice with jeans, think again!
Here Are Some Ways to Style a Plaid Shirt!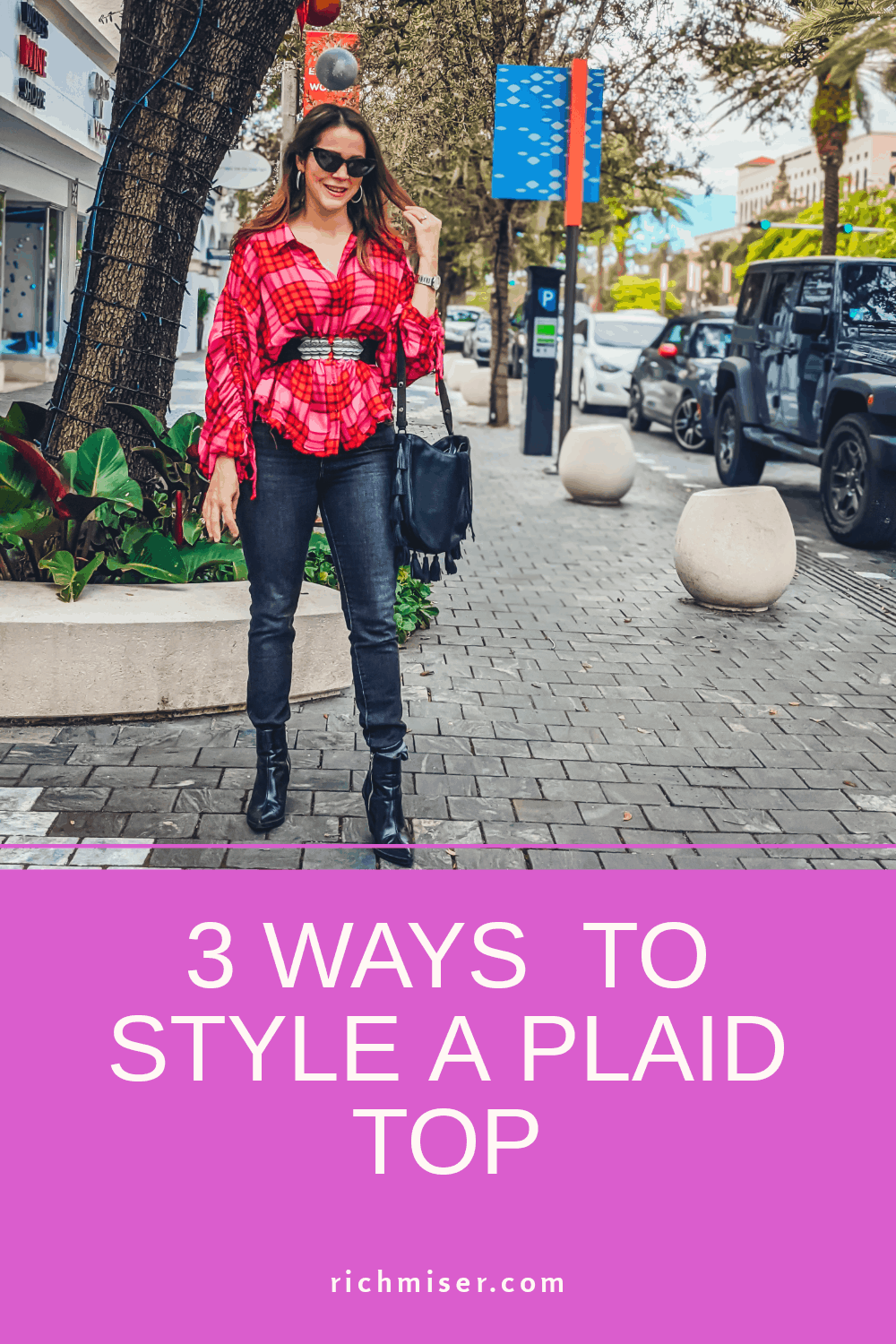 Here are three ways I styled mine. You'll probably come up with different ideas once you play around with it. Like wearing the top open over a white camisole or with shorts if you live somewhere warm!
1. Dressed it up with a cute skirt and heels.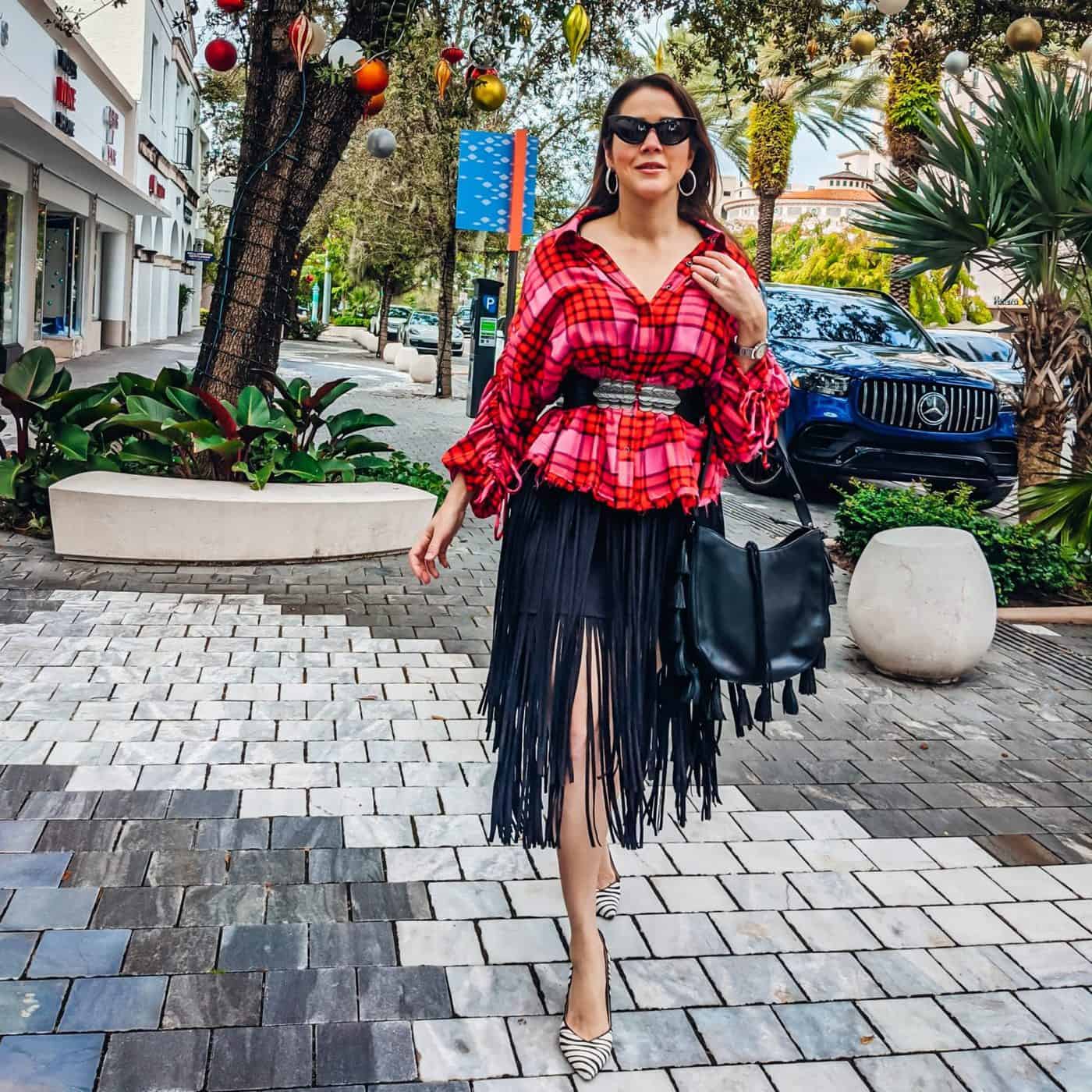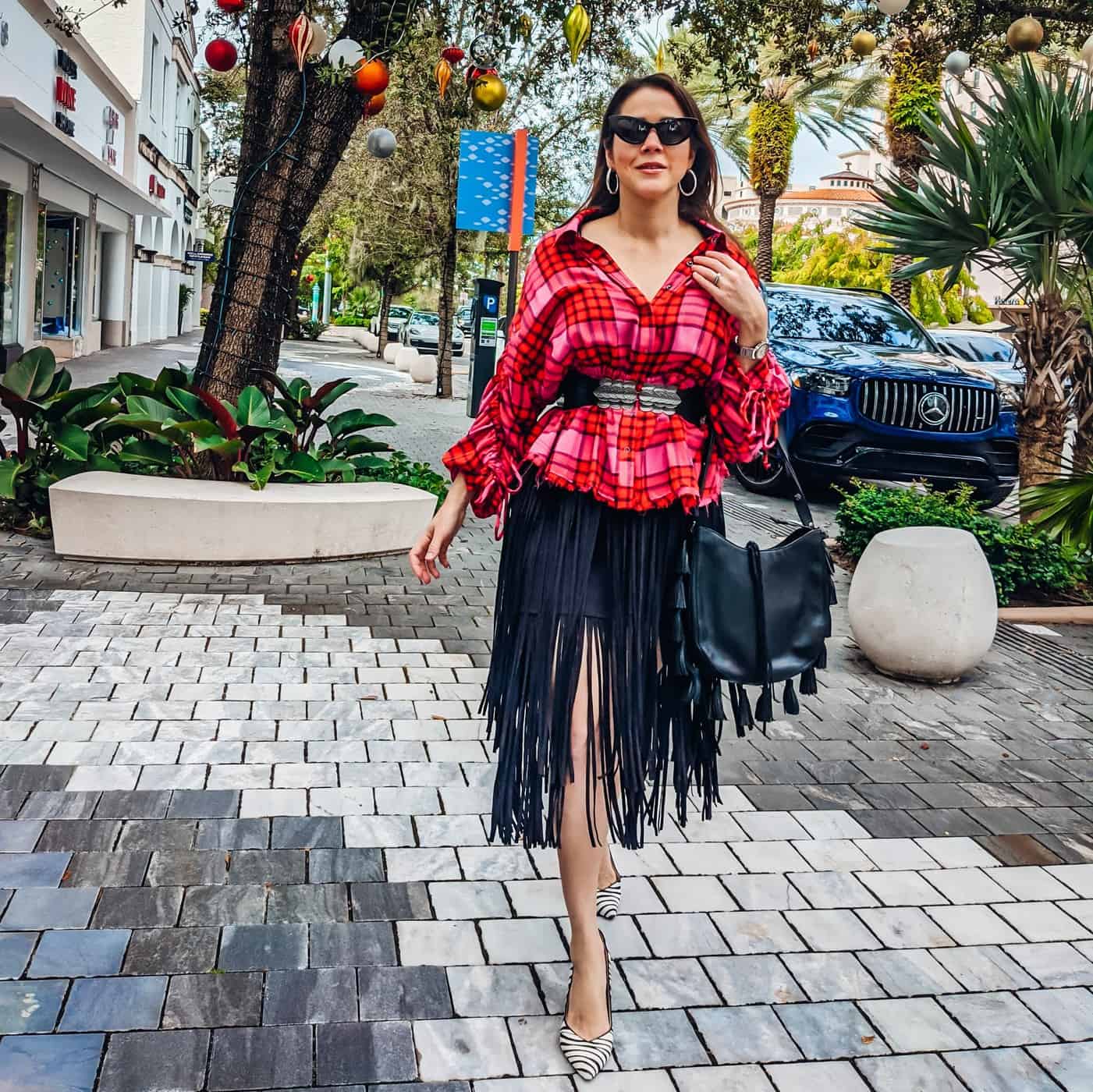 2. Still dressed up, but more casual, with boots and skinny jeans.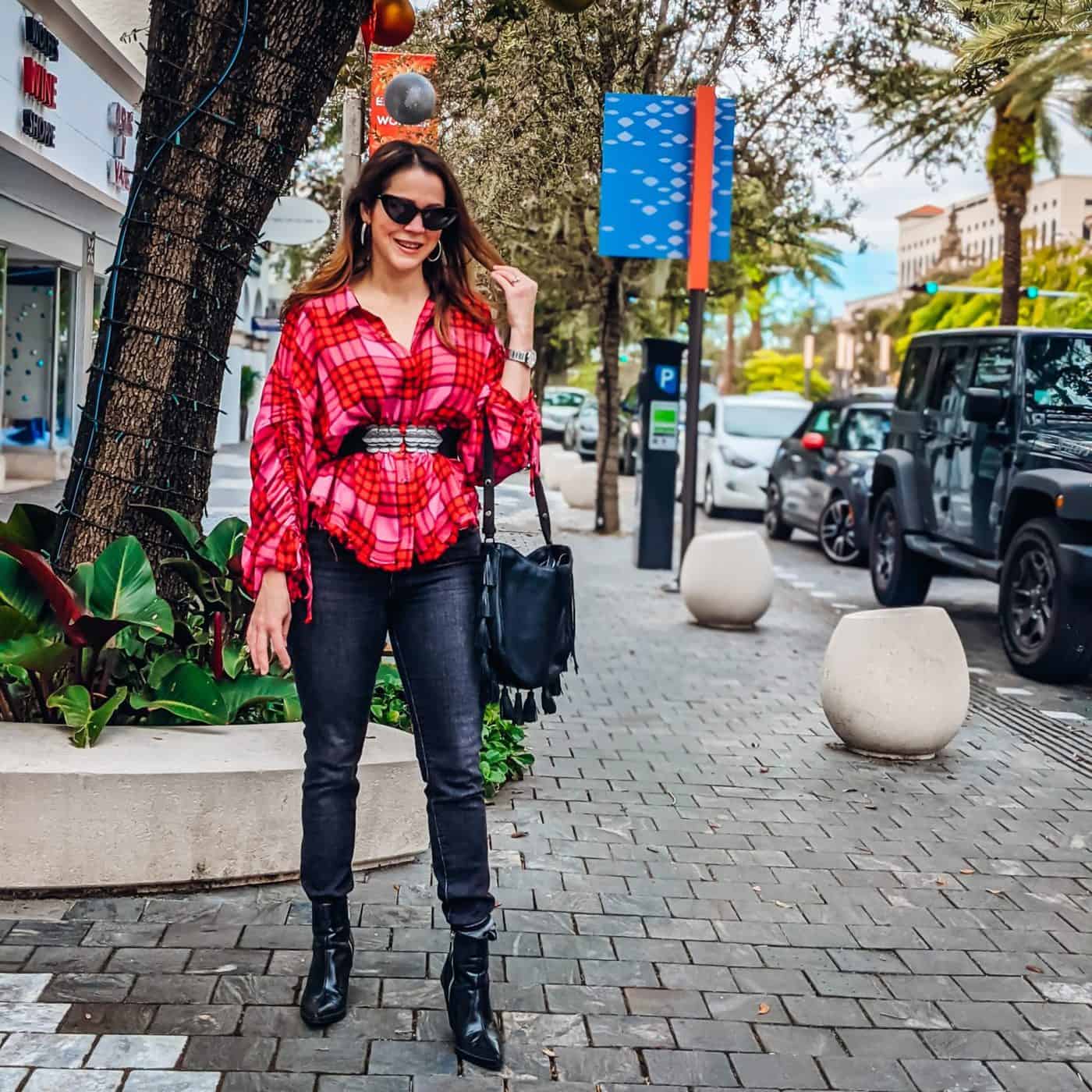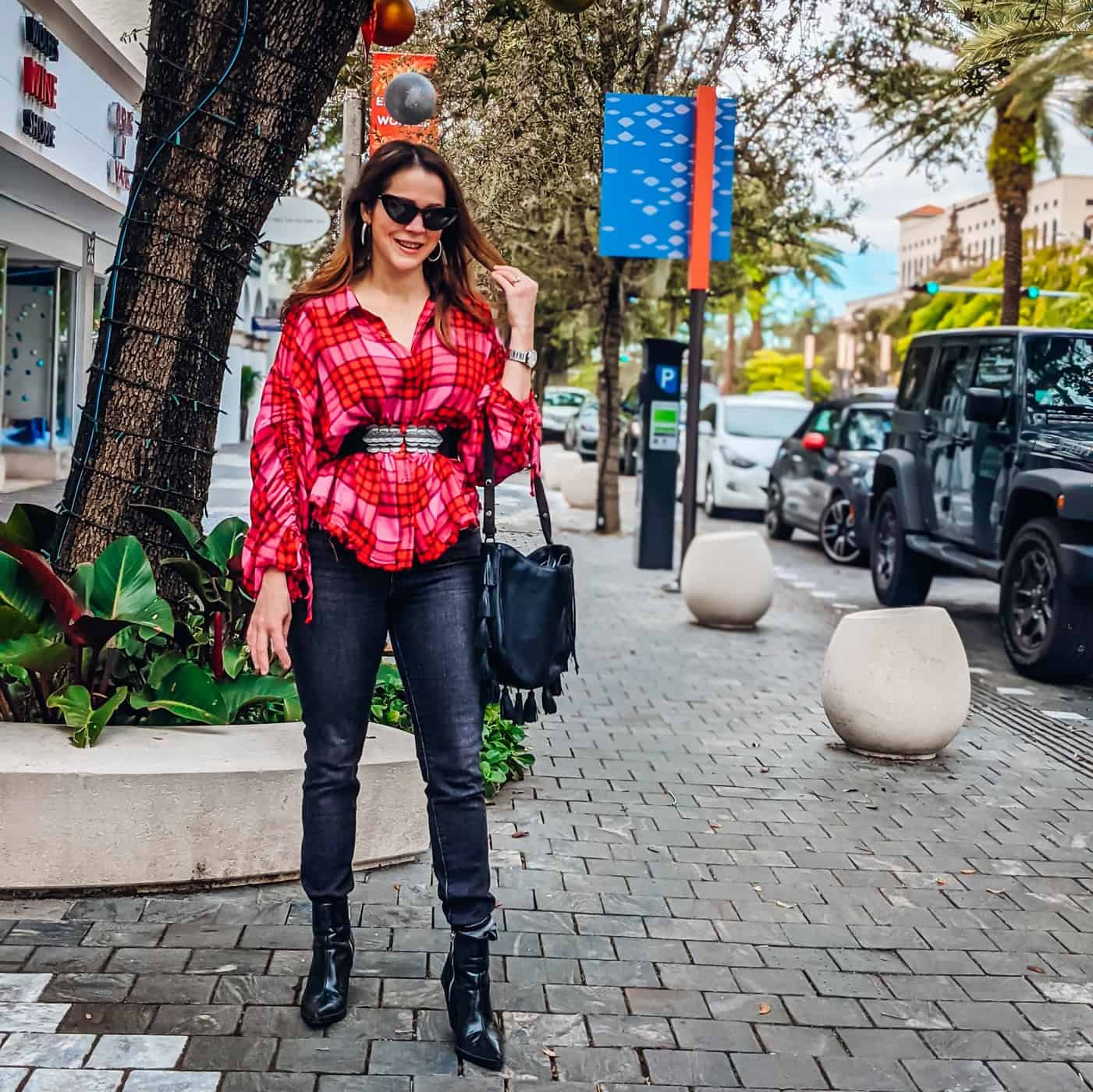 3. Casual look with the same jeans, Converse sneakers, and (if you want) a cute hat.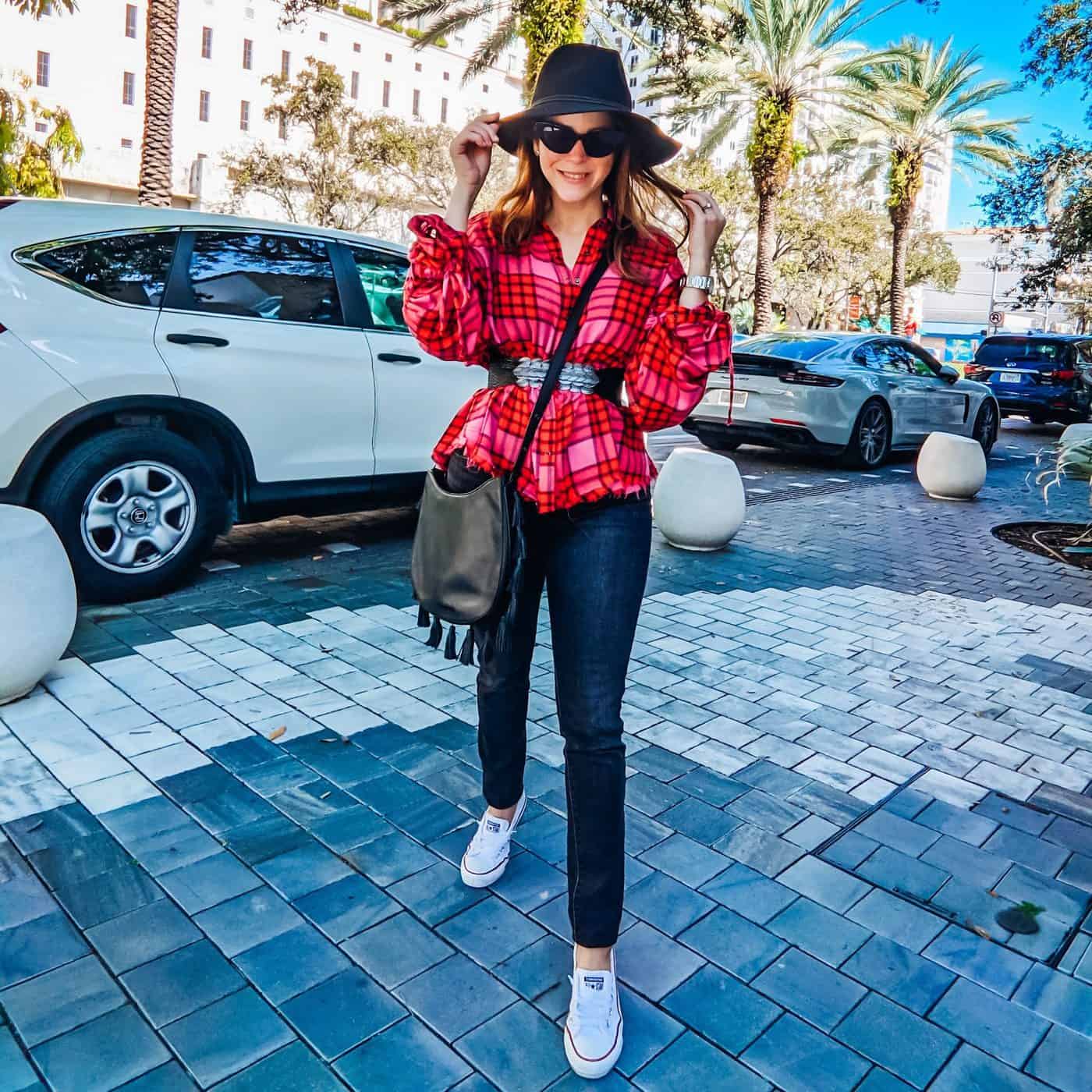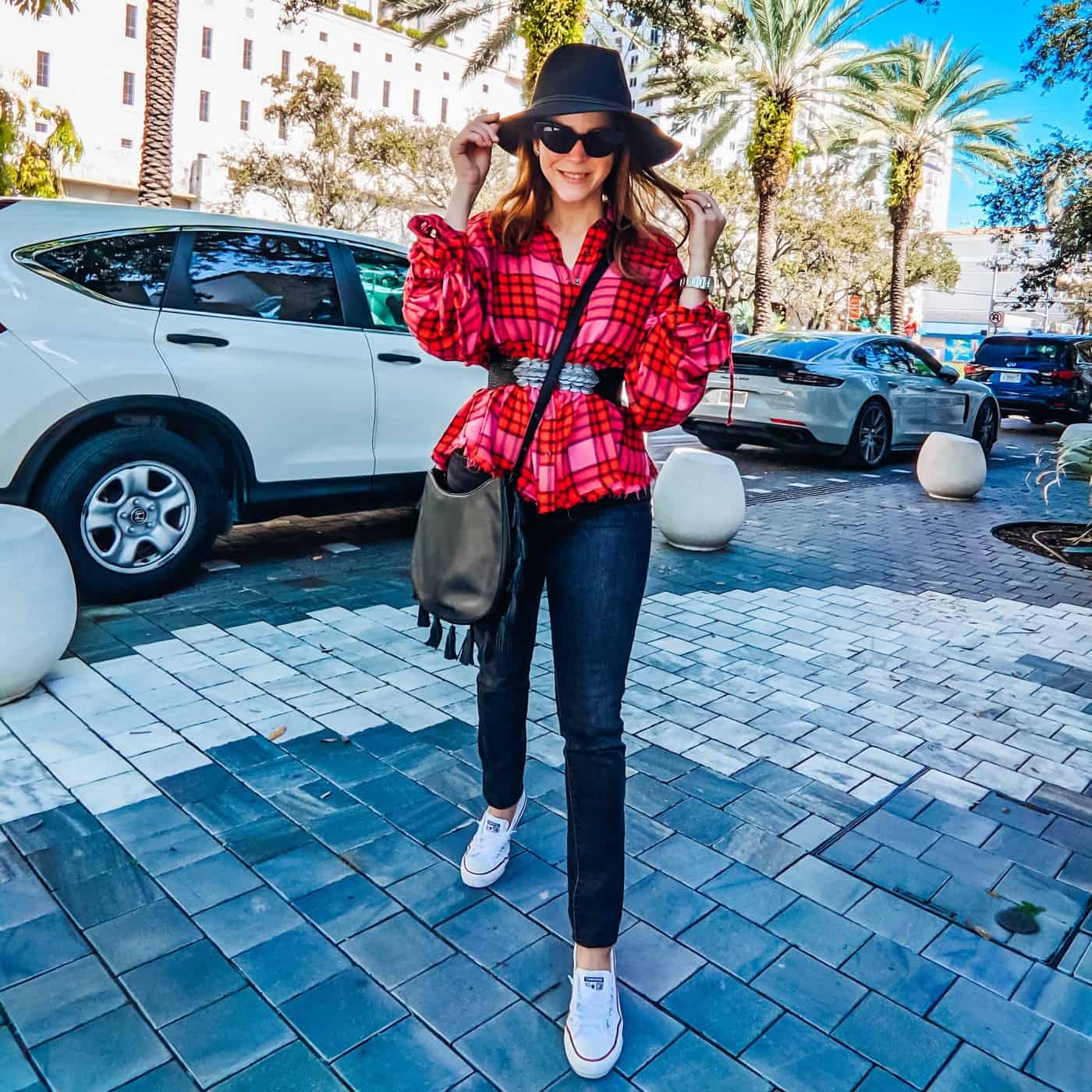 (The Rich Miser is a participant in the Amazon Services LLC Associates Program, an affiliate advertising program designed to provide a means for sites to earn advertising fees by advertising and linking to amazon.com.)
Shop the Look Below!
Plaid Top
This is the exact top that I am wearing. The brand is Free People, the fabric is 83% Viscose, 17% wool, and it says "dry clean only", which I plan on doing, but at home with a Dryel Kit. The top runs a bit loose, so I decided to belt it to accentuate my waist; always a good option for all body types.
You can get the plaid shirt by clicking on the image or here.
High Rise Jeans
These high-rise jeans are a staple. They're slimming but comfy, and come in 36 different shades.
They run TTS ("true to size"); for reference, I'm wearing a size 27, and usually wear size 4 in pants and tight skirts. The shade of the ones I'm wearing is "Steady Rock". They're stretchy and comfy, without squeezing you in the wrong way; they can even be worn to work from home if you want to opt for something other than leggings, sweatpants, or bike shorts (which apparently almost everyone loves).
Get the jeans by clicking on the image or here.
Cute Skirt/Belt
The skirt I'm wearing in the picture is old, from Zara, but I found a fringe belt (yes, a belt!) that'll help you pull off the same look. This belt is even more versatile than the skirt because you can use it over dresses, pants, and your significant other's shirt. Okay, you get the point – you'll be able to create many looks with it.

Get the belt here.
Wide Brim Fedora
This type of hat is very classic and flattering. Black is always a safe bet and this style can safely, and stylishly (LOL), be worn season to season. Plus, a classic hat is always a good trick to add flair and uniqueness to an outfit without looking like a fashion victim, or like you're trying too hard.
Not to mention, adding a wide brim fedora hat to your look is a great way to style a plaid shirt.
Get the hat by clicking on the image or here.
That's my take! I hope you got your fix of style inspiration of the day and that you liked these tips for styling a plaid top.
Remember to stay fashionable, look fabulous, and get the look you want, for less. 😉
How else would you style a plaid shirt? Which look was your favorite?
Let's connect on Instagram! See you there, find me here.
Watch a video/reel of this look here: Reel