I'm a firm believer that outdoor cooking is one of the purest past times I can think of – few pleasures come close to BBQ on a great backyard grill. Well, OK, I love my charcoal grill and am biased. But hear me out.
Not only can it form the centerpiece to any social event, but getting to grips with grilling can help you develop all-important cooking skills, and a fantastic sense of nutrition, budgeting, and food provenance that not all other types of cooking bring.
If you're yet to own an outdoor grill and this is your first foray into buying one, then one of the first hurdles you might encounter is choosing between gas and charcoal.
There are plenty of people who argue on both sides of the fence, but I am a firm advocate for charcoal grilling: it's more powerful, it's more technical, and (most importantly) it just tastes so much better.
Here's why you should choose charcoal over gas for your backyard grill.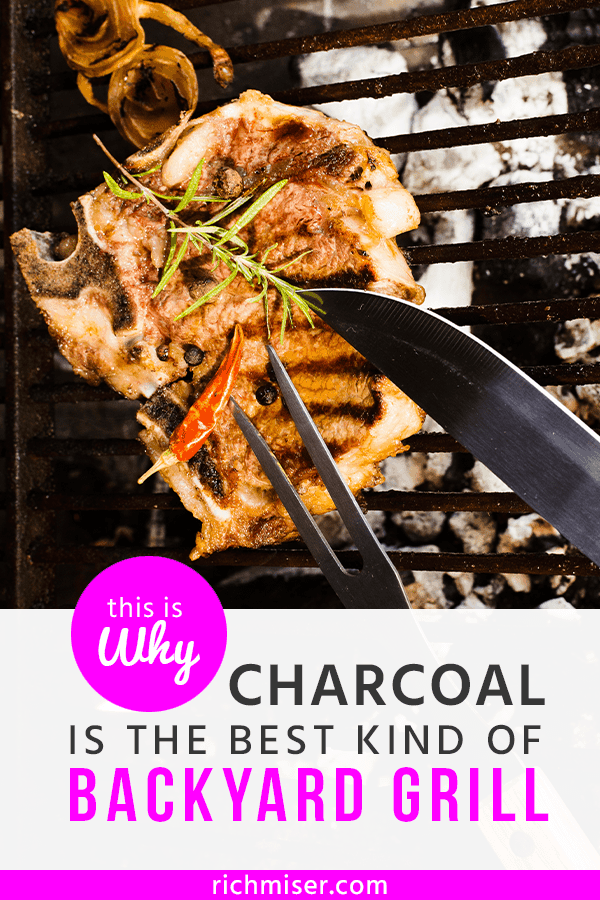 Note: This is a guest post from Ben, who writes about BBQ and outdoor cooking at The Online Grill.
Food made over charcoal tastes better
Where else would I start than with flavor?
Nothing like a charcoal grill gives you that iconic smokey, just-the-right-side-of-charred taste that we all associate with BBQ.
For centuries, traditional BBQ has been cooked over hot coals and wood, and charcoal grilling stays true to that tradition. And people have stayed loyal to this form of cooking for more than just idealistic reasons.
For the most part, the smokey flavors that you identify with BBQ grilling can only be achieved with charcoal. Gas, on the other hand, can just leave your food feeling a little… well, bland.
Why is this? Contrary to what you might think, this has actually more to do with the compounds in your food than with the coals you're using.
As meat is cooked, its fats and juices render, forming run-off. This then drips into the coals and smoke, and combusts.
What happens next is magic. The fats, oils, and sugars in the run-off are then vaporized, and then infuse the meat with added flavor.
See, charcoal doesn't directly impart barbecue aromas on your grilled meats, but instead provides a means of enhancing it. This is a process that gas grills simply can't replicate.
Pro tip: You can even add wood chips to your coals to add even more flavor to your food. Specific chips match best with different types of food. For example, pork is beautiful with maple, beef brisket with oak, and chicken with… well, pretty much anything.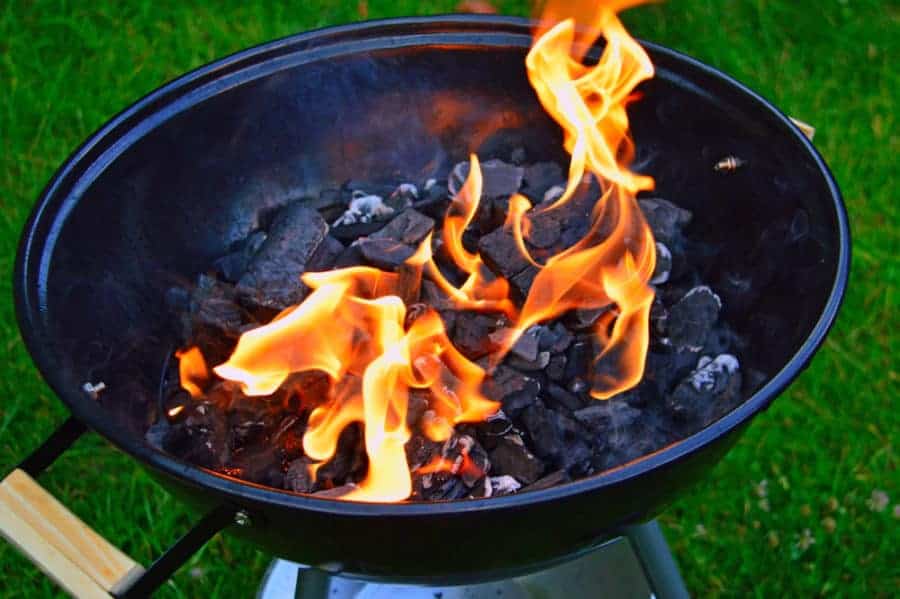 You can make use of indirect grilling
Read any guide on barbecuing and at some point you're going to see the terms "2-Zone Cooking" or "Indirect Grilling" come up.
These terms can be confusing. Surely grilling is just grilling, right?
Wrong.
With the high temperatures emitted by flames in your grill, you can't simply place your food over them and hope for the best. Instead, you have to set up your grill in two zones: One half with your flames directly underneath; and the other away from the flames. The latter is then where you place your food, where it is then cooked 'indirectly' by the flames, and instead by the ambient temperature within the grill.
If you then need to sear your food for those iconic grill marks, you simply transfer it directly over the flames for a few minutes.
This sounds a lot more difficult than it actually is, and you'll soon see that it's one of the best approaches to cooking any type of food on your backyard grill.
The capacity for this type of cooking is one of charcoal grilling's best features, and can't be matched by gas.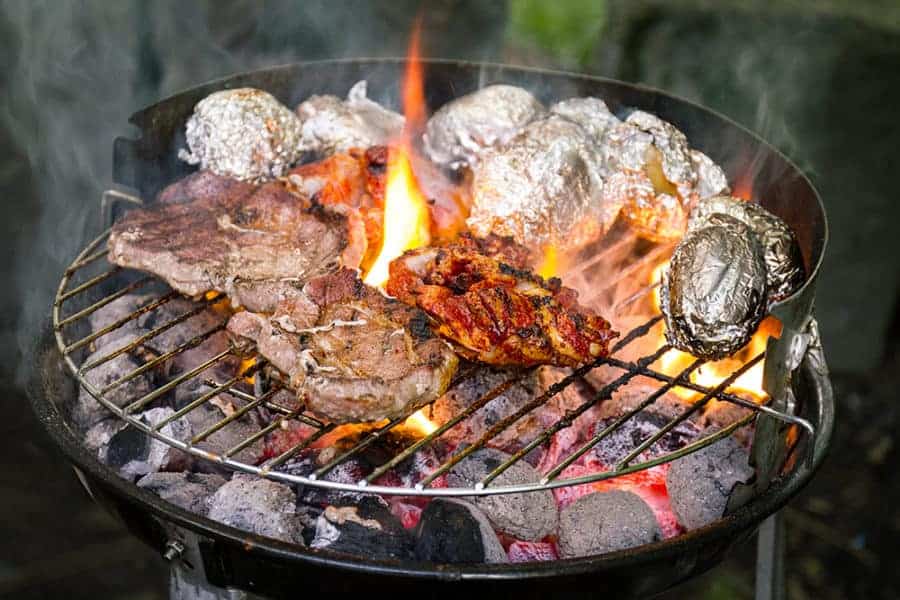 You can turn your charcoal grill into a smoker
One of the best assets a charcoal grill has is its versatility. While gas grills are in essence simple power-on power-off switches, charcoal grills carry a far greater degree of nuance and finesse that allow you to get so much more out of them.
The perfect example of this is BBQ smoking.
BBQ smoking is a means of cooking that involves heating meat low and slow, whereby they're exposed to low temperatures (typically around 225°F) for several hours. While this might seem like a tedious method of preparing food, the results are unreal. Smoked meat is often beautifully moist and tender, making it unlike any other type of food.
While you can buy a purpose-made BBQ smoker, you can actually transform your charcoal grill into your very own backyard smoker.
It simply requires setting up for indirect grilling, as well as proper gauging of your grill's vents, and then maintaining a low temperature.
Charcoal grills cost less
As with anything you buy for home, initial and ongoing costs are a big consideration when purchasing a backyard grill. The differences in cost between charcoal and gas grills are huge.
Charcoal grills are significantly cheaper than good gas grills, and by some margin. Where a solid charcoal grill like a Weber Kettle would cost you somewhere between $100 and $200, an equally dependable gas model would cost from $400 to $600. There are cheaper gas models available, but the drop-off in quality is so significant that it wouldn't last you long before you had to reinvest.
It should be said that a fair counterpoint to this would be ongoing costs, as you would need to restock charcoal more often than you would propane. But the long term saving isn't as profound as some people believe, and the contrast in quality means the difference is almost negligible. Charcoal is worth the investment.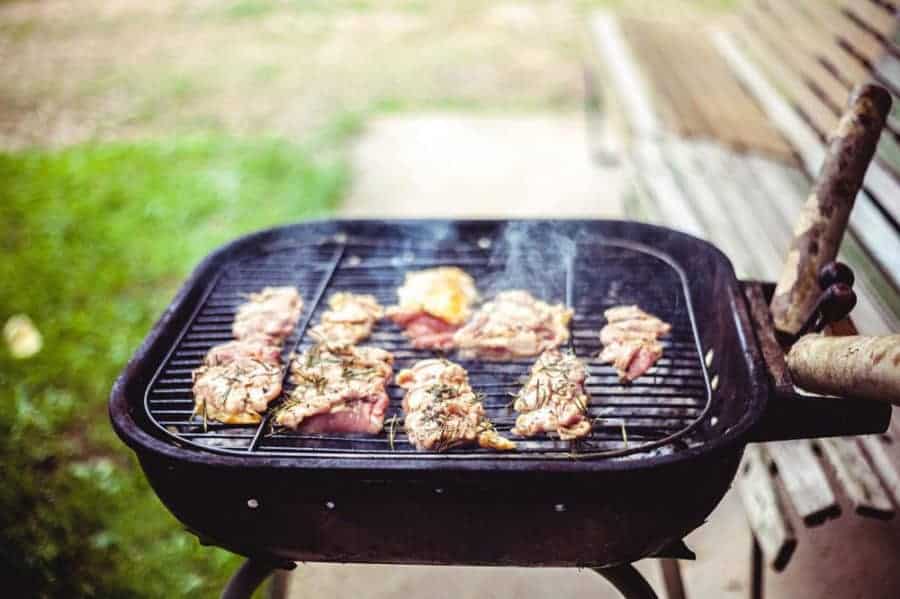 Charcoal burns hotter
A lot of in-depth grill reviews discuss temperature range, and for good reason. High temperatures are great for searing, but are also helpful for important cooking techniques like indirect grilling.
Every gas grill is different, but the average gas grill will be able to achieve temperatures of up to 400°F. In comparison, charcoal grills are able to far surpass this and hit close to 700°F.
Why is this though? Charcoal is essentially pure carbon, and that means lots of energy. Not only that, but a lot of energy that can last for a long time.
When I write about grilling, I constantly talk about the importance of maintaining heat consistency while you cook. Any temperature fluctuations can have negative consequences for your food, and in the case of meat that's something that's particularly important to avoid.
Gas grills are particularly prone to these flare-ups, and even the most expensive of grills have been proven to have inconsistent temperature levels across their cooking surface.
This is much less of an issue with charcoal grills. If you make use of 2-zone cooking and learn how to use your grill's vents properly then you can guarantee an even, consistent cooking temperature while you grill.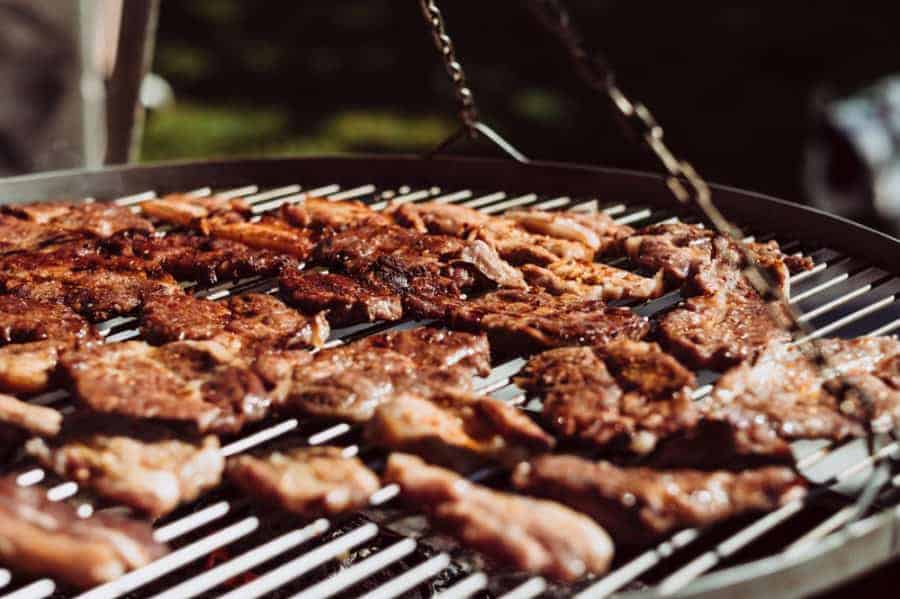 Charcoal grills are mobile
One of my favorite subcultures in the grilling world is tailgating. Usually associated with American Football, the popularity of pregaming with barbecue has spread to other North American sports, and even to Europe, with soccer also finally catching on.
At the center of any good tailgating party is a good, dependable and (most importantly) portable grill.
While some gas grills are technically portable, they're either too large to move around, or too small to then use at home. This means that if you want to use a grill for tailgating, camping, or simply on the go, then you might well need to invest in a second unit (more added cost!).
Charcoal grills offer the best of both worlds, with them being equally great at taking on the road, and using at home.
Charcoal grills are perfect for wannabe chefs
This point is definitely one for the purists, and might seem a little bit pretentious, but one of the best things that charcoal grills offer you is the room to learn new culinary skills.
Yes, gas grills are easier to use and start up, but only charcoal grills offer you the scope to learn important barbecuing skills like 2-zone cooking, proper air vent use, and temperature regulation.
If you're serious about taking up grilling as a hobby, then these are invaluable skills that you need to learn. Only charcoal grills will allow you to learn them.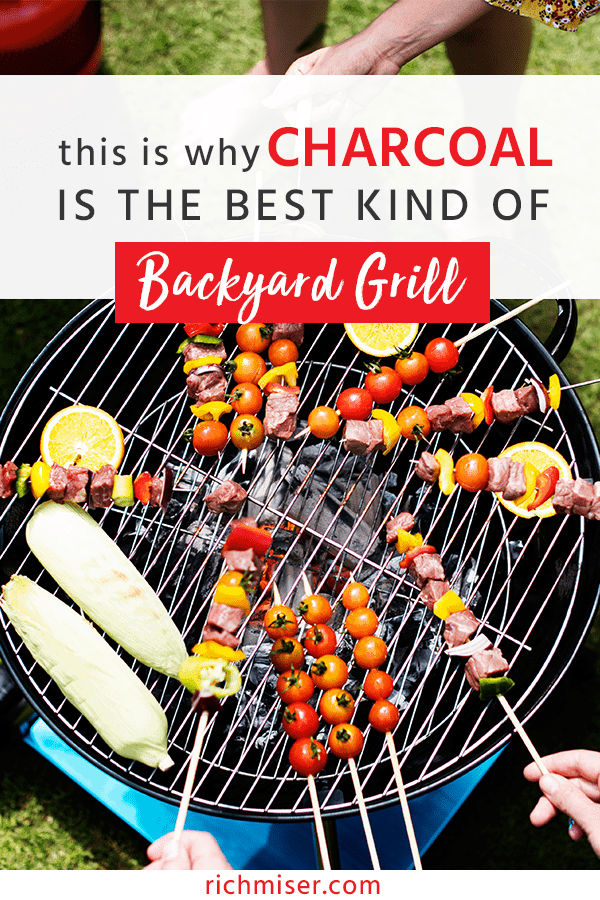 About the author
Ben is a former athlete and big eater in the North of England, but now he's just a big eater. He writes about BBQ and outdoor cooking at The Online Grill.