I'm always looking for ways to drink well for less. So, I came upon this wine, and decided to try it and review it. Here's my Rondel Brut Cava review.
Rondel Brut Cava Review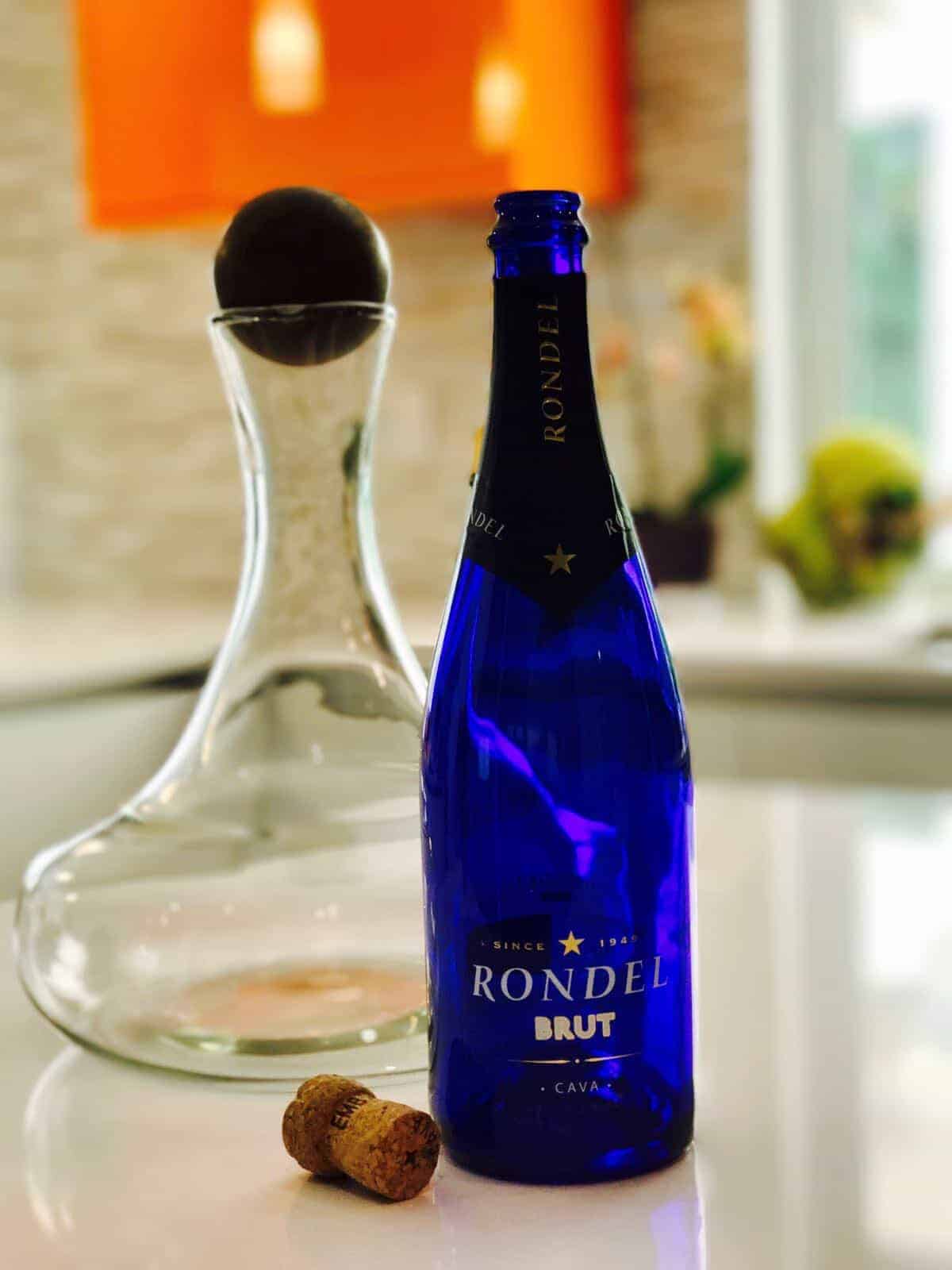 Bottom Line
A pretty cheap, somewhat tasteless white sparkling wine (cava), good for budget drinking in generous amounts.
Price
About $8.99 per 750ml bottle.
My Rating
3 out of 5
Rondel Brut Cava Review Details
I bought this cava because I was at my local Total Wine and needed to replenish my cheap sparkling wine supply for "Netflix and chill" nights, and it was on sale. I paid something like $7.99 for it. I think it also had some advertisement saying it had been well-rated by some wine publication, so I decided to buy it. There's no vintage year on the bottle.
Origin
Spain.
Alcohol
11.5%
Looks
The Rondel has a novel-looking blue bottle. I don't know if there's any point to this, but it's blue. Once poured, the cava itself is a pale yellow with lots of bubbles. Nothing unexpected.
Smell
Very weak, fruity smell. Nothing remarkable to report in a Rondel Brut Cava review.
Taste
To my caveman palate, the Rondel has a very light fruity taste, almost to the point of being dry. I cant' really make out any particular flavors, except for a sweet, generic fruitiness. It was pleasant to drink and did not cause any discomfort upon swallowing. However, it was not remarkable or great, either.
Hangover Factor
Let me wrap up this Rondel Brut Cava review.
The hangover factor is Good. I wrote this the night after drinking at least half the bottle, and I feel pretty normal. I slept quite well and did not have any issues. I'm a male in reasonably good health born in 1983. I paired this with an improvised late-night Montecristo sandwich consisting of Aunt Jemima frozen french toast, Kirkland Signature Bacon Bits, Havarti cheese from Costco (now Sam's), and agave syrup on top. I can't say that it worsened or improved the taste of the food.