The internet's a wonderful thing, isn't it? A source of infinite knowledge and entertainment. Still, with millions (if not billions) of websites out there, how do you know what's good, or find the hidden gems that others don't know about?
Well, one day I was browsing the "front page of the internet" (reddit), and came across this thread of underrated websites that should have more exposure. There, I found some really cool sites, and so decided to round up the best ones (in my opinion) and present them to you, dear readers. Here they are!
8 Crazy Cool Websites You Probably Didn't Know About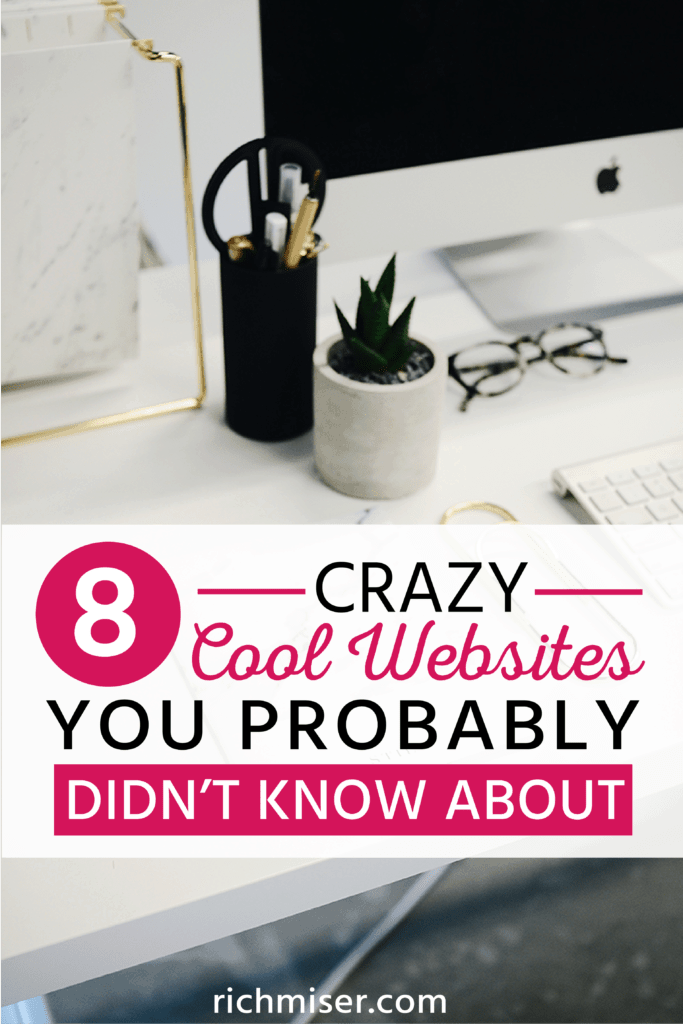 1. GeoGuessr
Have you ever wondered what would happen in you were suddenly teleported to a random spot somewhere on earth? Could you quickly tell where you are, just based on your surroundings?
If that sounds like an awesome challenge, you'll find the next best thing on GeoGuessr, a game that "drops" you into the middle of somewhere by using Google Street View. Your challenge is to pinpoint where you are, based on nothing but what you see on your screen and by exploring your surroundings using Street View's navigation.
It reminds of when I used to play Where in the World is Carmen Sandiego as a kid, and is an excellent way to go down an internet rabbit hole. Take a look:
To make matters even more impressive, you can create an account and keep score, or narrow down the maps to famous places or certain countries. You can also add friends and see who's the greater geography whiz. So, give it a try!
2. Pluto TV
Want to watch live TV, for free? Then click on over to Pluto TV, which is just that. It even has a cable-like channel guide. You can watch popular channels like CNBC with no problem at all.
3. 10 Minute Mail
Don't you just hate having to hand over your e-mail address to sign up to access some sites, only to then have them e-mail you every day? Well, with 10 Minute Mail, problem solved!
As soon as you land on the page, you'll receive a temporary e-mail address that lasts 10 minutes (you can extend it for 10 more minutes). You can receive e-mail there (so you can confirm it with whatever site you're signing up for). This cool website is a neat little tool to eliminate one of life's annoyances.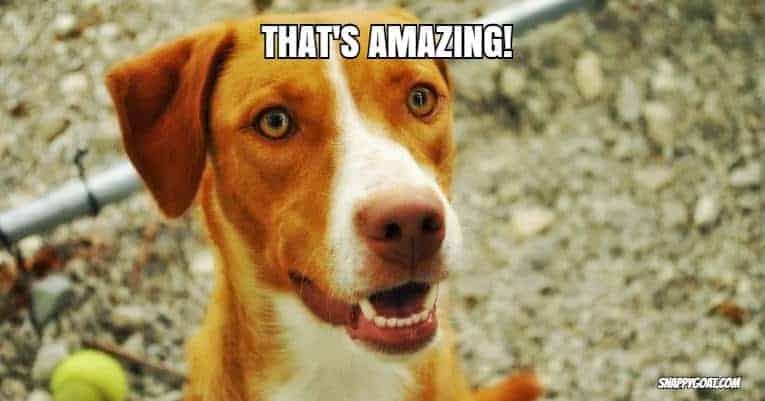 Just remember that your new inbox is not permanent, so don't use it if you'll need to continue receiving messages there.
4. JustWatch
You know when you want to watch a particular movie or TV show by streaming it, but don't know where it's available? Is it on Netflix, Amazon Prime, or Vudu?
With JustWatch, all you have to do is select your country, and search for the movie or show. Most likely it'll find it, and tell you the price on each service, as well as whether it's for sale or rent (or both) and the streaming video quality. Useful, eh?
5. MyFridgeFood
Not sure what to have for dinner? Enter MyFridgeFood, a cool website that lets you select the food you have in your fridge, and then shows you recipes you can make with it. Check it out, in two steps:
6. Wireless Passwords From Airports And Lounges Around The World
Exactly what it sounds like. This site (actually, a Google Map) gives you the WiFi password at airport terminals and lounges around the world. A neat tool for when you need to get connected.
The only caveat is that you should look up the passwords in advance (at a place where you have internet access). That way, you won't find yourself at the airport unable to use the internet to access this site that has the WiFi password!
7. This to That
Talk about a strange (but occasionally useful) site. When you need to glue two materials together, just select them on This to That. It'll spit out the glue you need right away (well, it'll tell you the kind of glue that you need to buy).
8. BudgetByte$
Need cheap meals? Then check out BudgetByte$, a site that'll show you delicious-looking recipes that come at a very low cost. It'll reveal the cost per recipe and per serving, so you know how much you'll need to spend. And, it's got an app!
Summing It Up
Well, there you have it. If you need to make your life easier or entertain yourself, make sure to check out these cool sites if they suit your needs.
See you next time!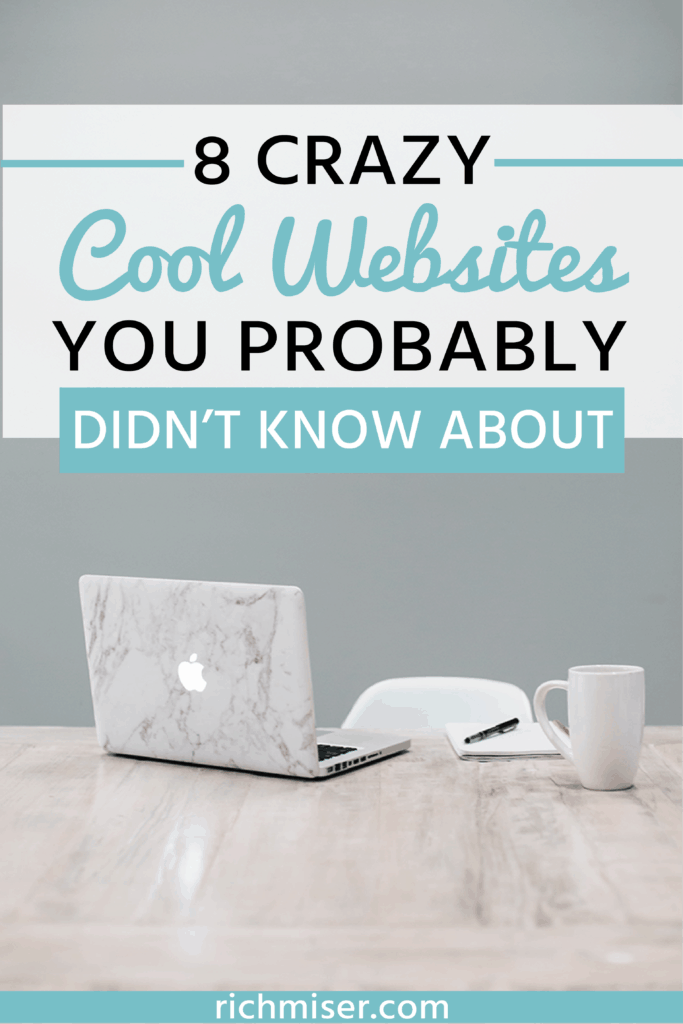 What are your favorite little-known sites?