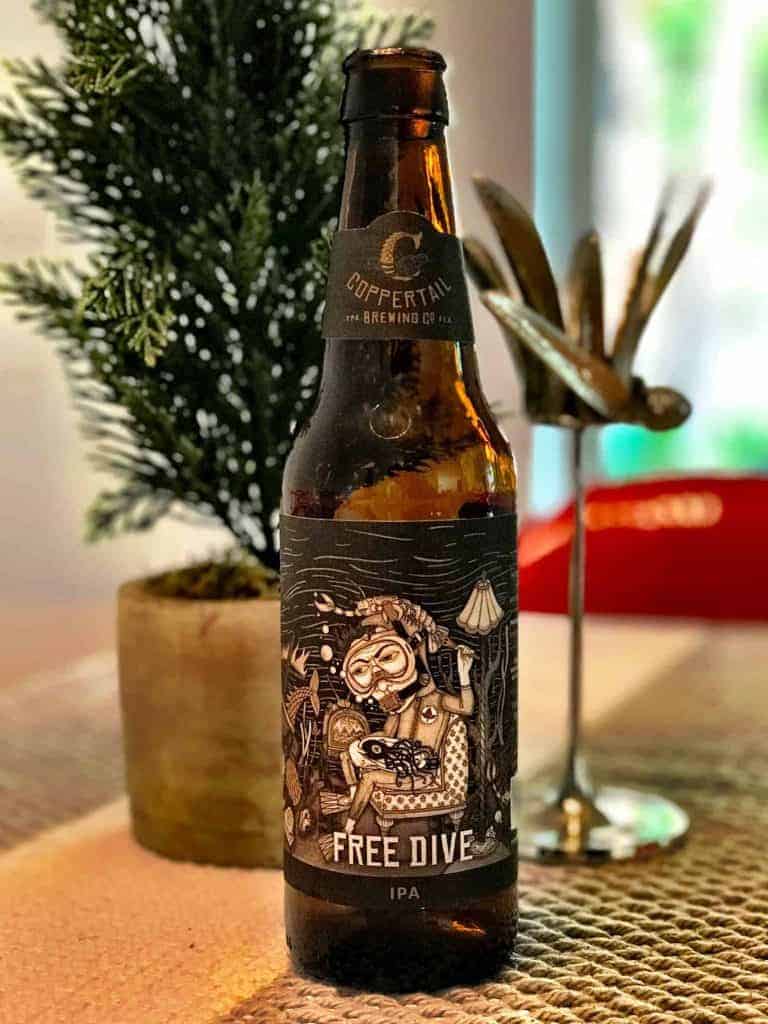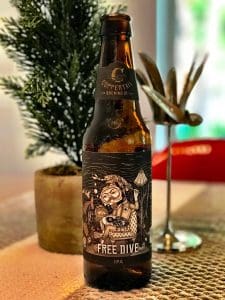 After trying the awesome (and awesomely expensive) Unholy Trippel from the Coppertail Brewing Co., I sprung for this pretty bottle expecting more malty goodness. Like the Trippel, it's got this enticing bottle design with a snorkeler sitting in an underwater scene that looks both like the sea floor and a normal living room. He's even got a lobster on his head (am I the only one with an irrational fear of lobsters? I can eat them cooked but greatly fear live ones).
So, I had great expectations when I opened this bottle.
In A Nutshell
Beer: Coppertail Brewing Co. Free Dive IPA
Bottom Line: An okay beer that's mainly lacking in taste, with a sour finish that's not particularly pleasing.
Price: About $10.99 for a 6-pack of 12 ounce bottles.
My Rating: 2.5 out of 5
Details
Origin: Tampa, FL.
Alcohol: 5.9%
Looks: A cool dark glass beer bottle with a drawing of a snorkeler enjoying an underwater scene, including an octopus, a galleon, and apparently a dragon-type creature.
The beer itself is a light orange-ish color.
Smell: Light fruity smell. It kind of smells like passion fruit to me!
Taste: The Coppertail Brewing Co. Free Dive IPA was disappointing to me, because it's rather tasteless. The flavor it did have was light, but with a strong sour finish, kind of like grapefruit at the end. It was not of the pleasant-sour variety; it just felt like putting some light grapefruit juice towards the end of your mouth.
Other than that, this is a very gaseous beer, but not refreshing or easy to drink because of the sour finish.
Hangover Factor: Nothing unusual. I'm a male in reasonably good health born in 1983.
Final Thoughts
This is an okay beer that does not justify its high cost. I mean, it's not terrible, but it's not great. I'll drink it if I'm not paying for it, but I don't expect to buy it again.