So my wife Lily and I had an unhealthy end of 2017. I want to blame it on the weather, since, living in Miami, we had to deal with Hurricane Irma in September; then, we also had to deal with Hurricane Maria, which devastated Puerto Rico, where our families live. Long story short, it was a lot of improvisation, nights away from home, and dealing with last-minute crises. We wound up exhausted and unhealthy.
But, as they rightly say, you gotta bounce back! So we're doing better now – exercising regularly and improving our diet. Part of that is tea, which Lily turned me on to. Energy tea, calming tea, you name it – as a man of intensity, I'm a tea fiend, going through up to 6 tea bags per day. Exactly like this lady:
So now I'm spending all kinds of money on tea, and I've got a problem. To solve it, I set out to find a better deal on my tea purchases. Today I want to share the results of that investigation with you: three online stores where you can buy health foods, non-perishable foods, and a number of other dry goods for very low prices. Here goes.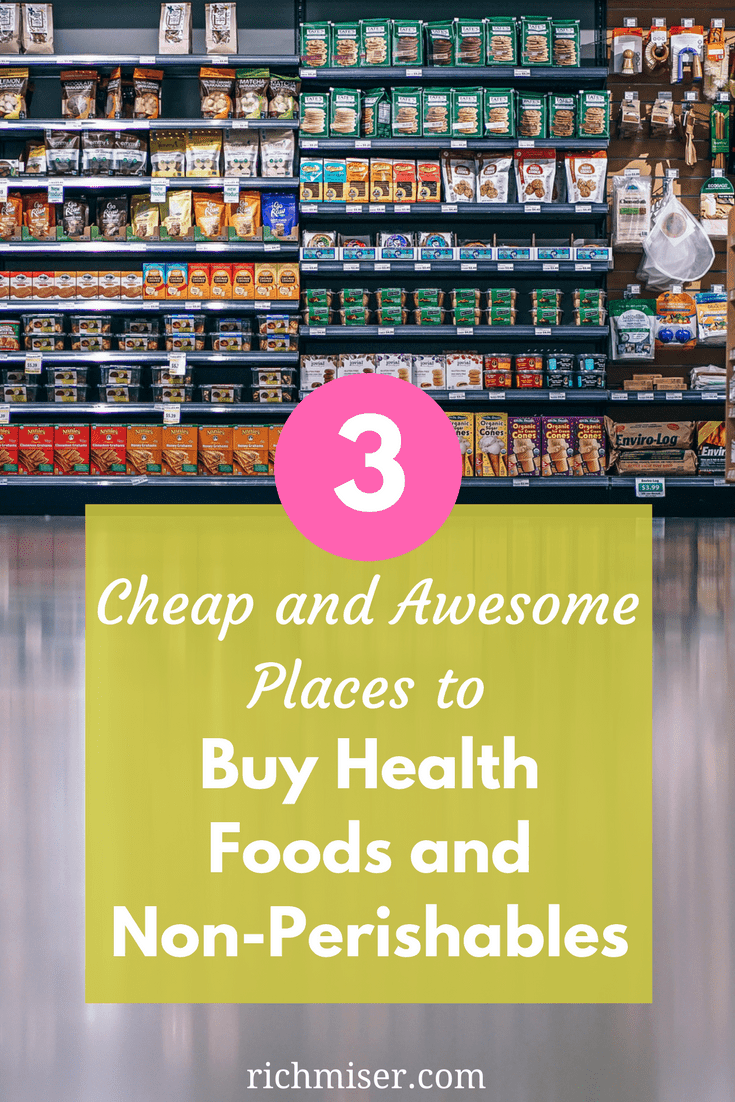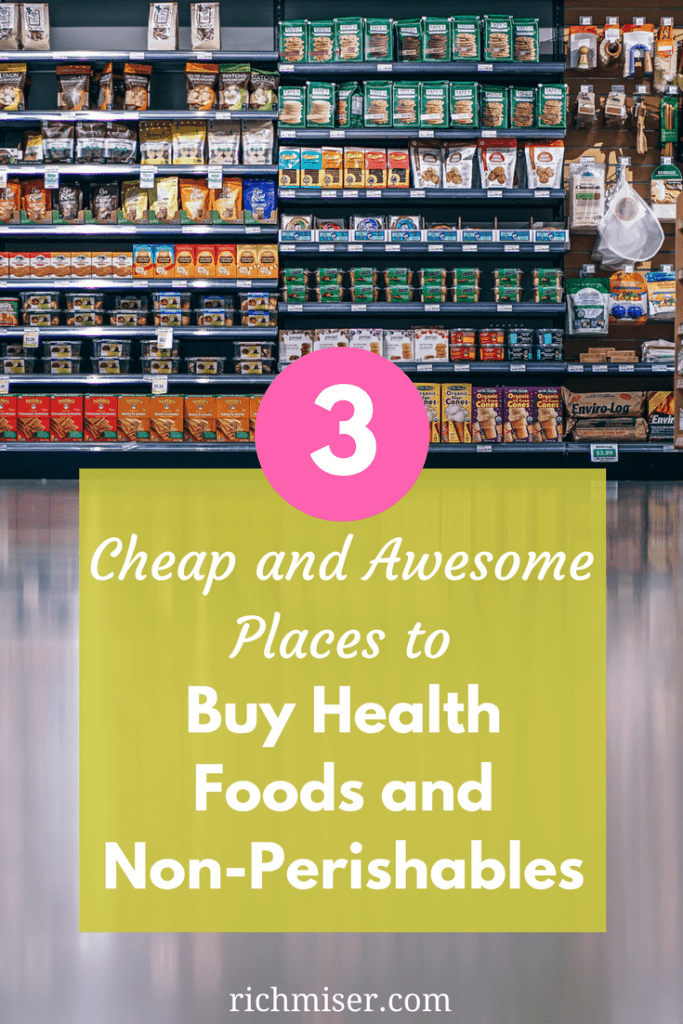 Where to Buy Health Foods, Dry Goods and Non-Perishable Foods Online
I've found three online stores that best fit the bill: Vitacost, Lucky Vitamin, and Walmart. To give you an idea of what's what, let's look up some items:
1. Uncle Lee's Organic Green Tea (100 tea bags)
Vitacost price: $4.99 (and don't forget to use Ebates):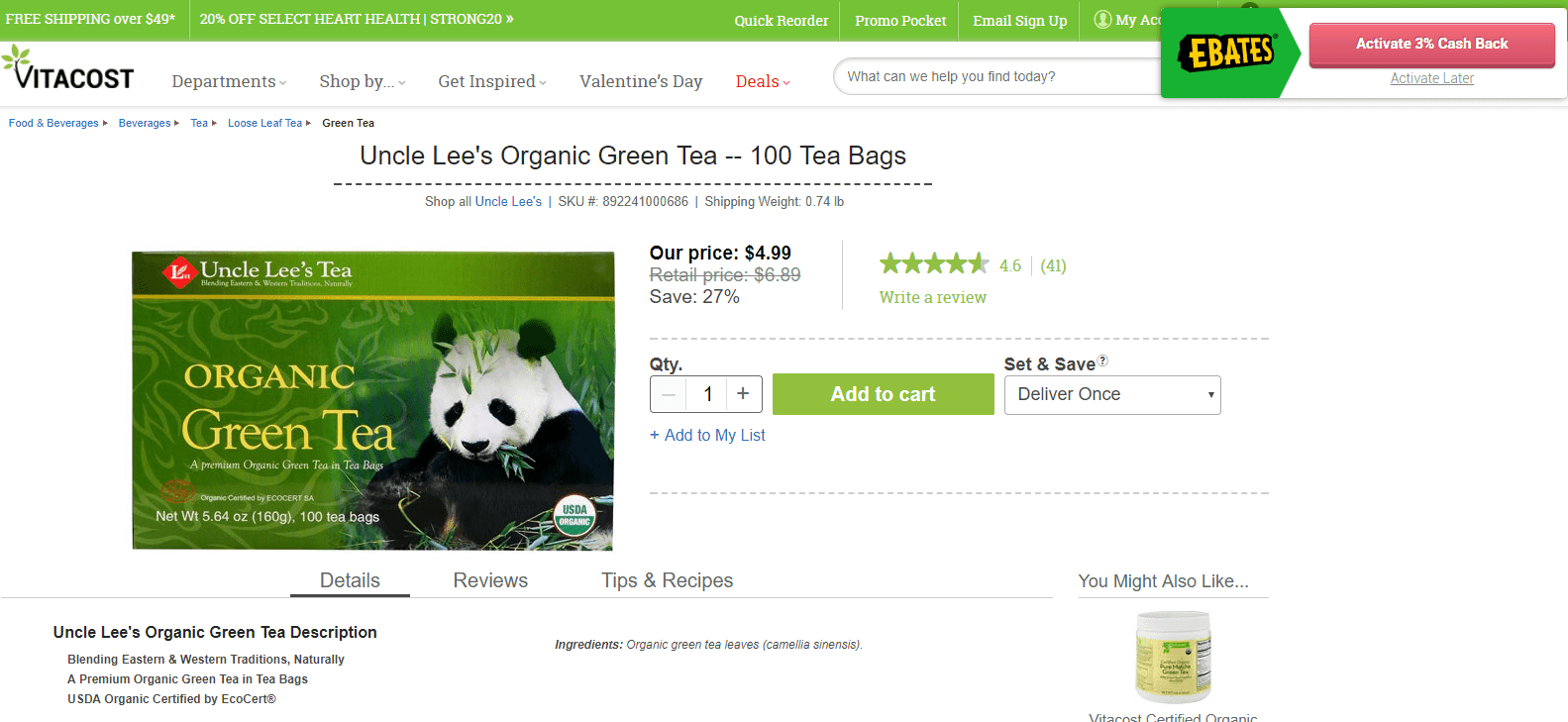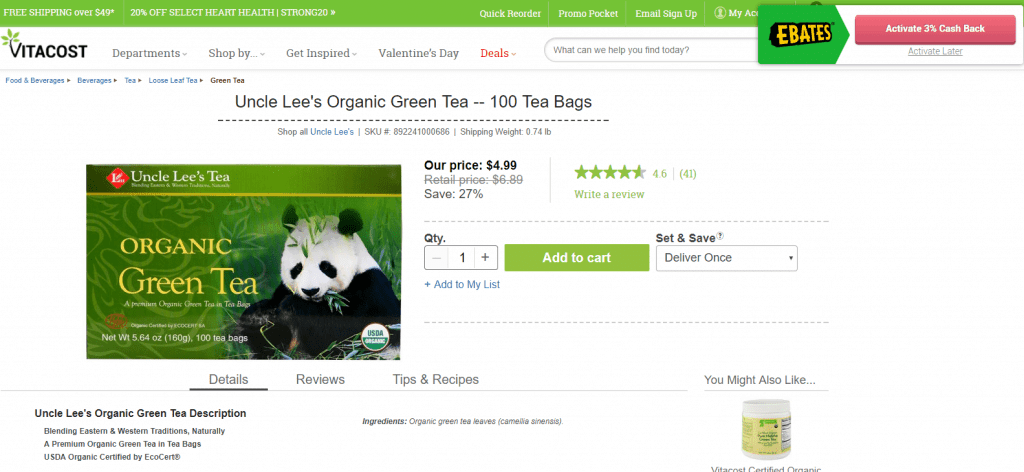 Walmart price: $4.93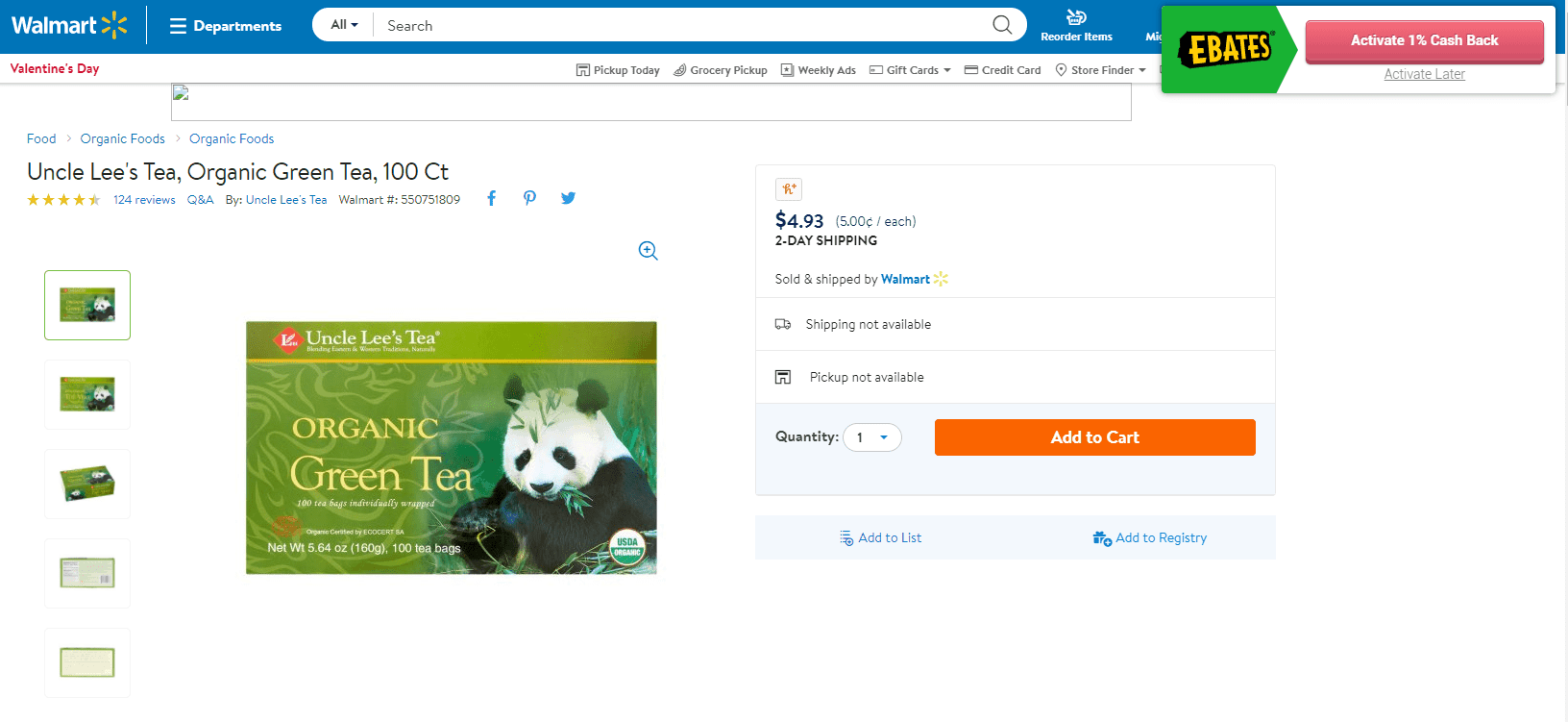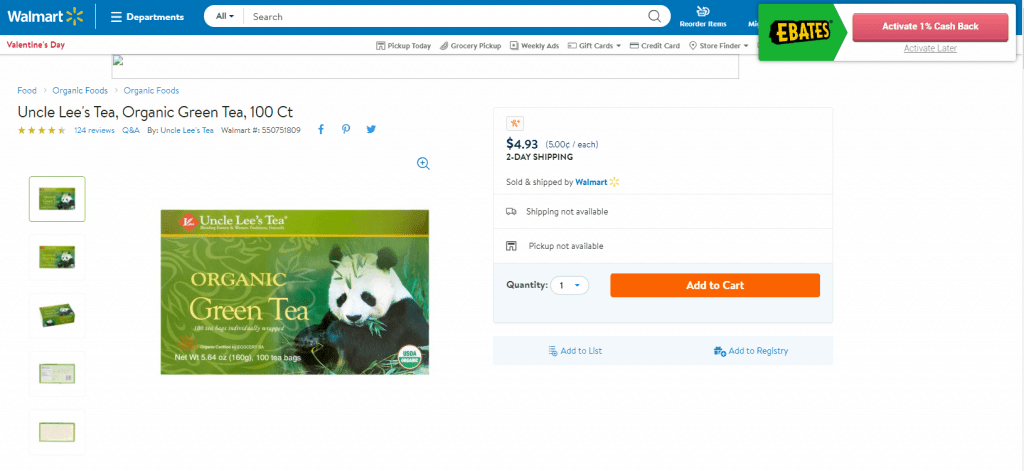 Lucky Vitamin price: $4.70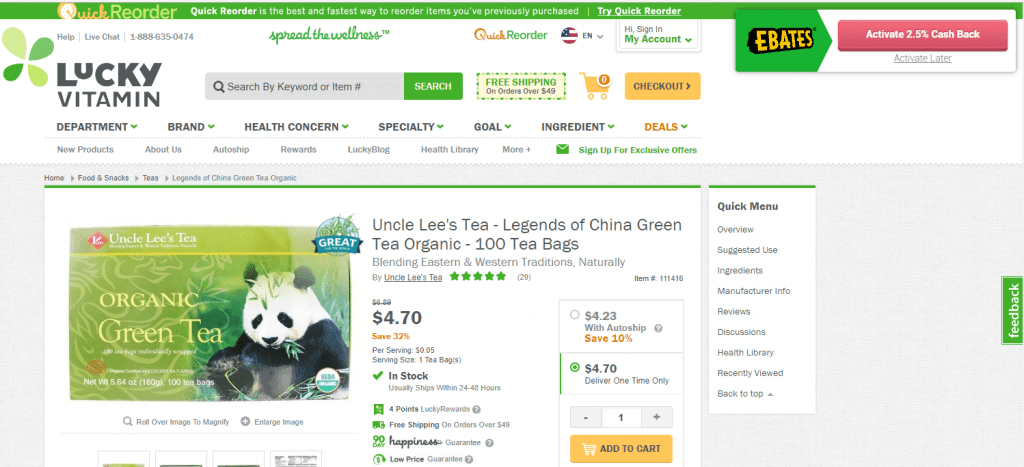 So does this mean that Vitacost is always the most expensive, with Walmart in the middle and Lucky Vitamin the cheapest? Nope. Take another item:
2. Woodstock Farms Organic Brazil Nuts, 8.5 Ounces
Vitacost price: $9.38


Walmart price: $17.56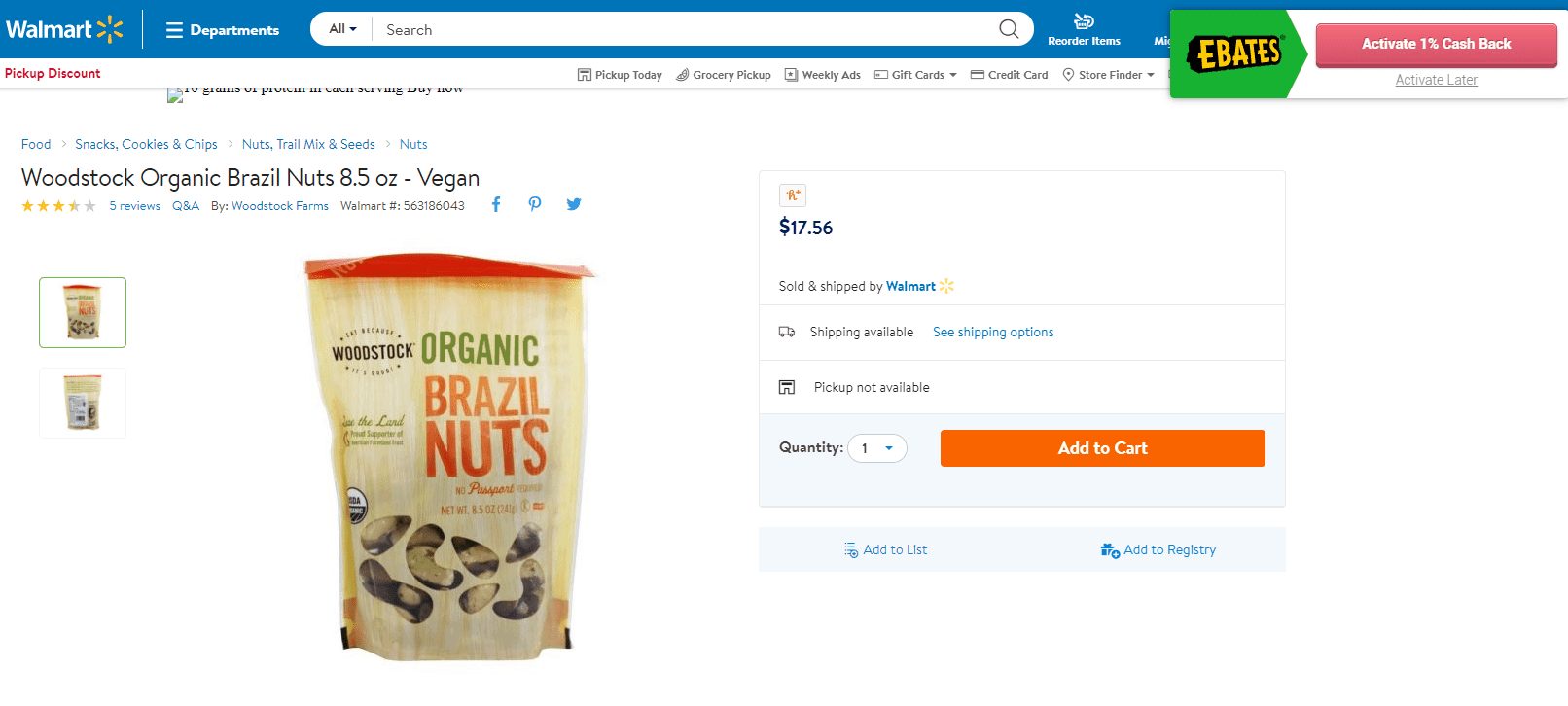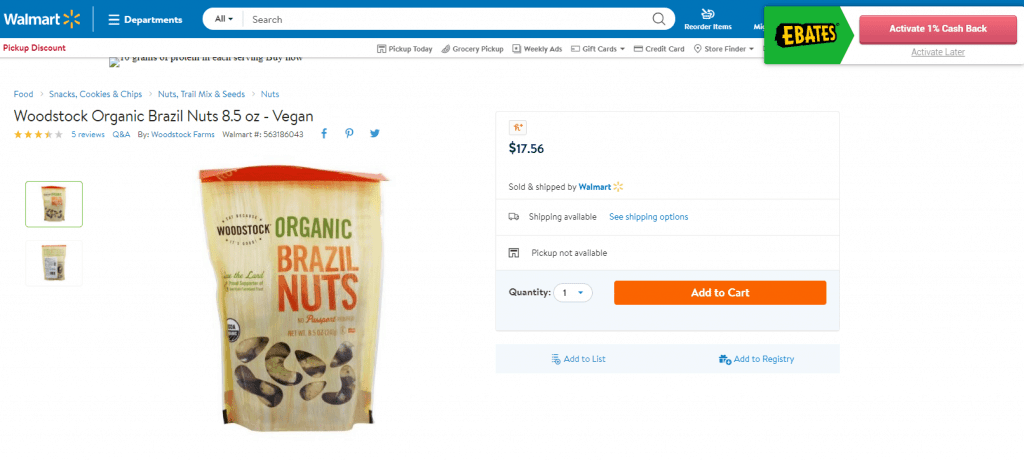 Lucky Vitamin price: $11.81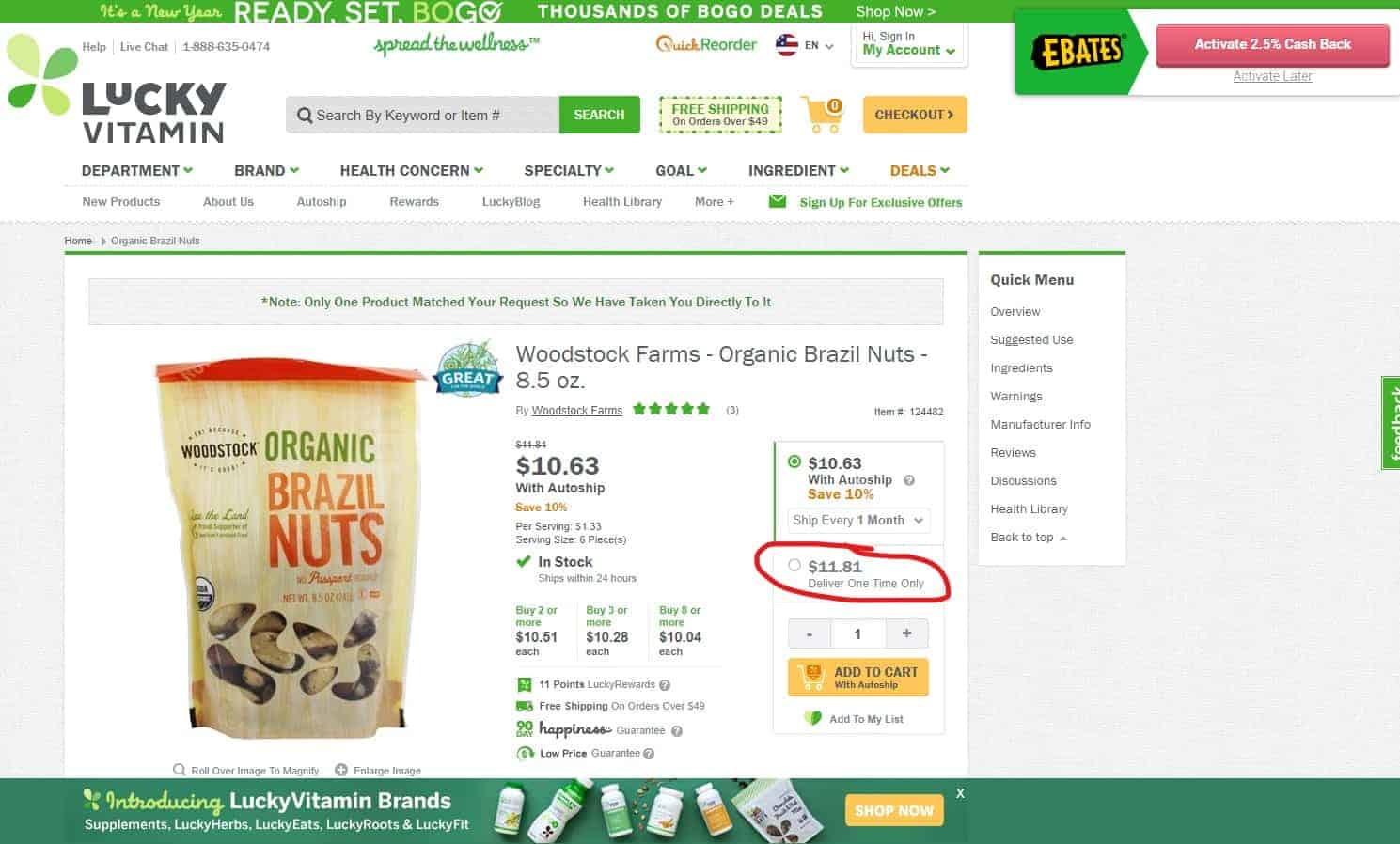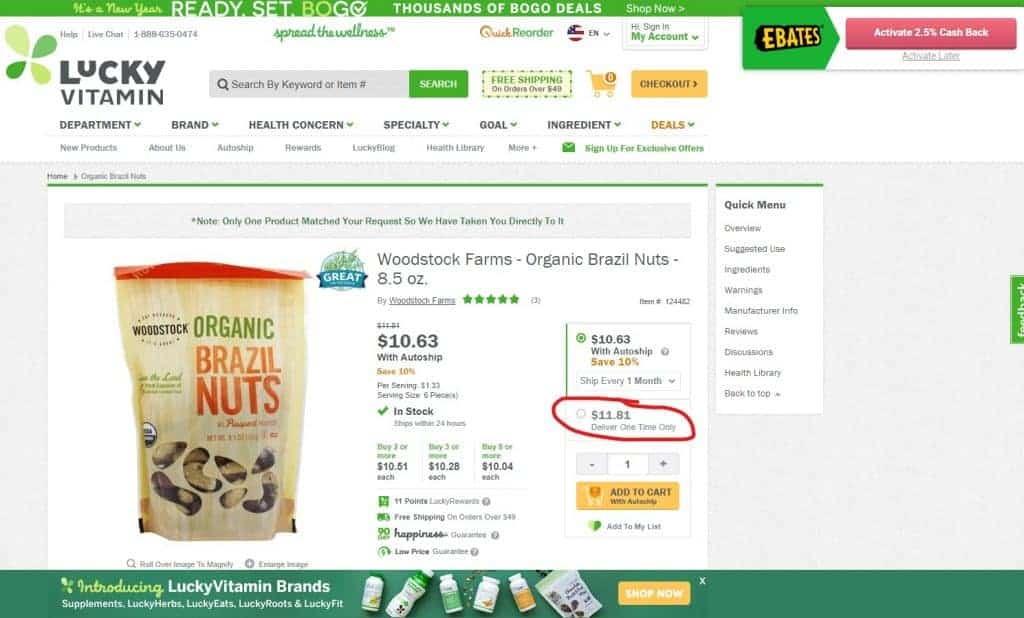 Let's do one final product:
3. Burt's Bees Milk & Honey Body Lotion, 6 ounces
Vitacost price: $7.99


Walmart price: $8.18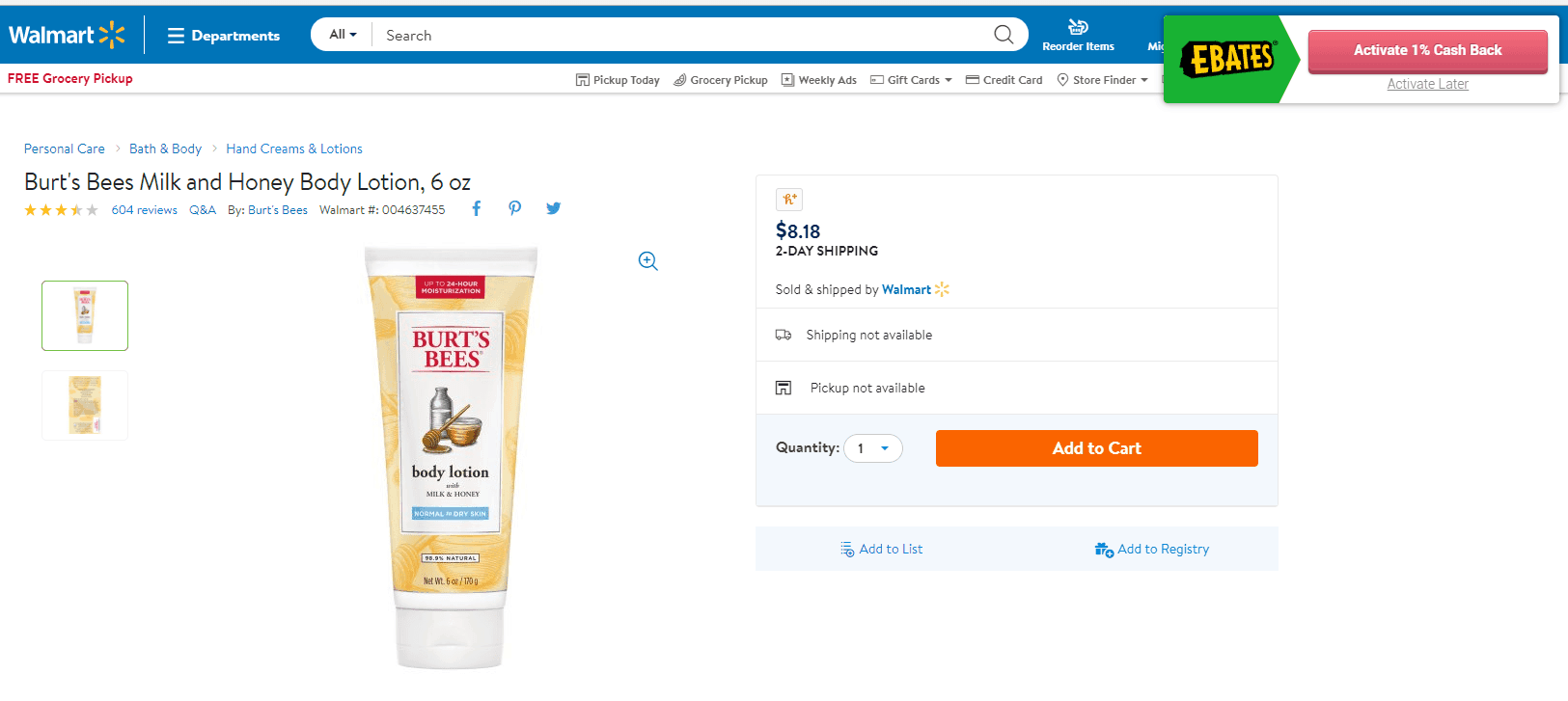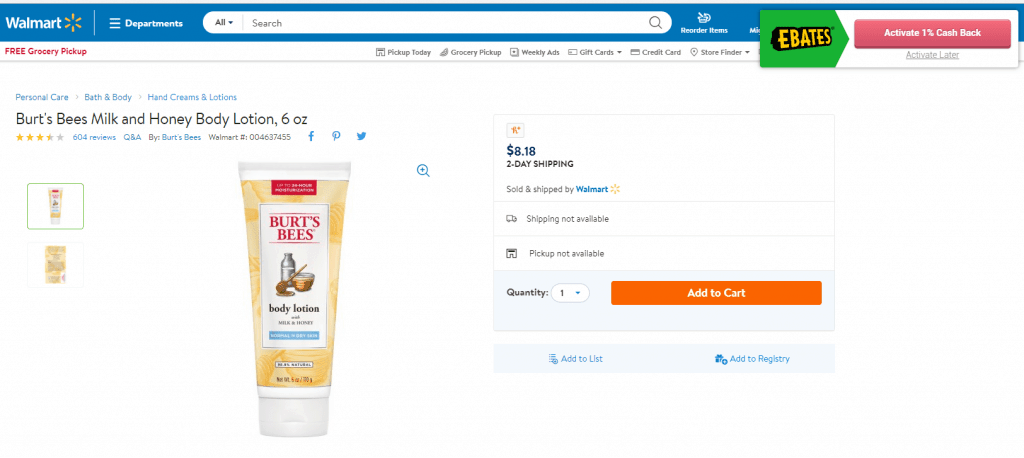 Lucky Vitamin price: $6.79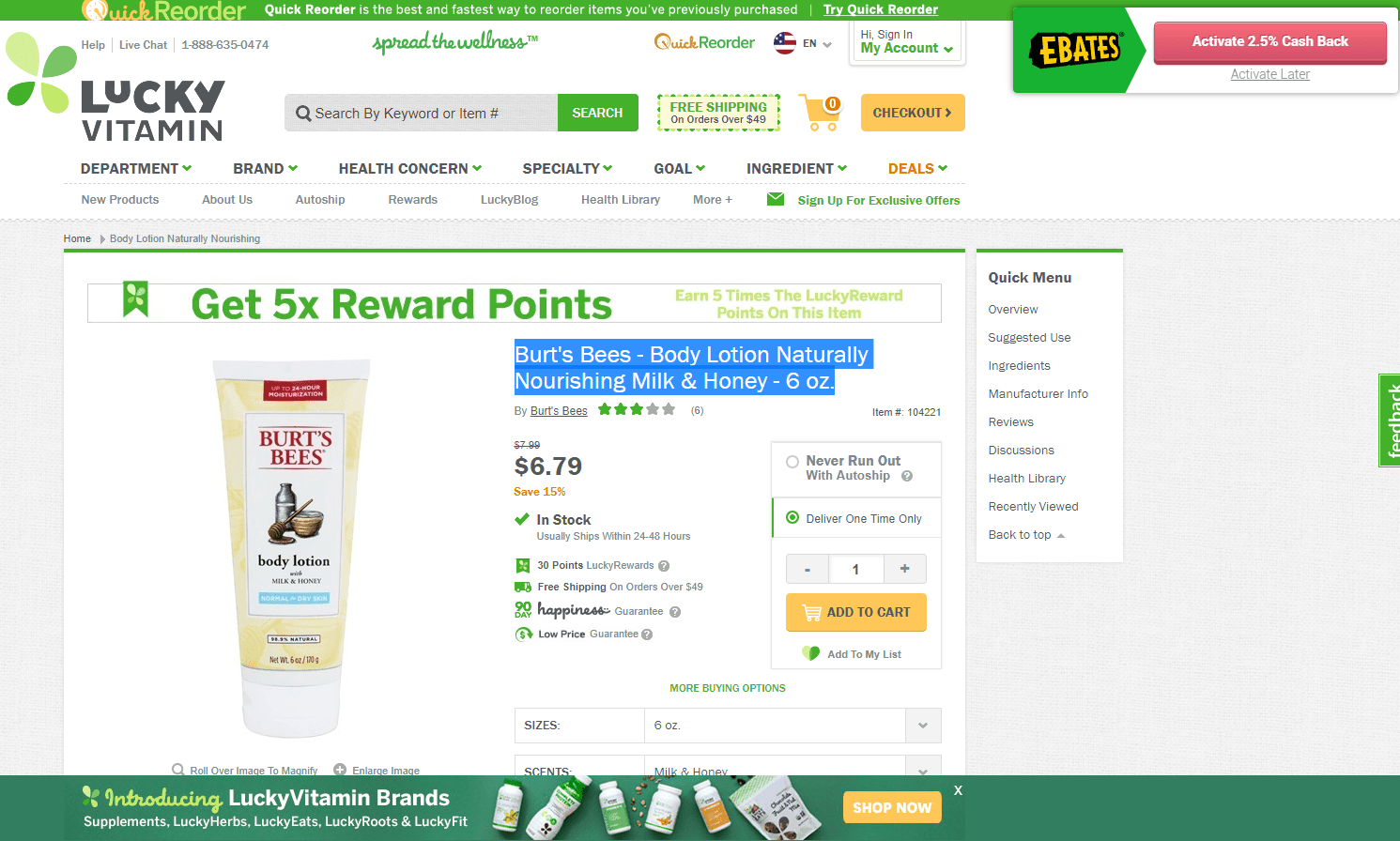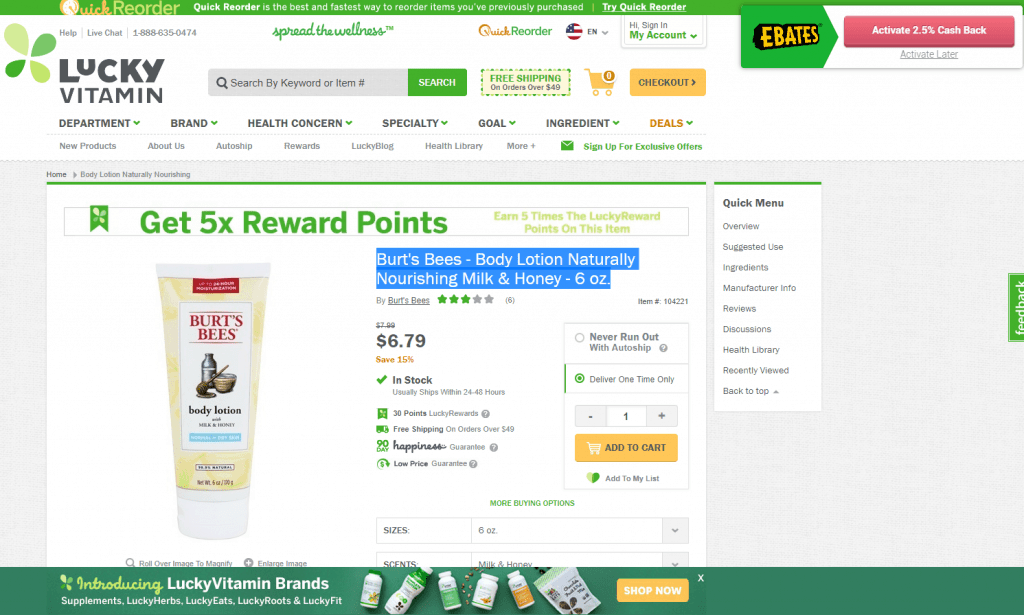 Why Not Use A Price Comparison Tool?
You might ask: why go though all this hassle rather than use a price comparison tool like Google Shopping? Well, because those tools are good, but imperfect. Take, for example, the green tea, and what happens if you look it up by base price: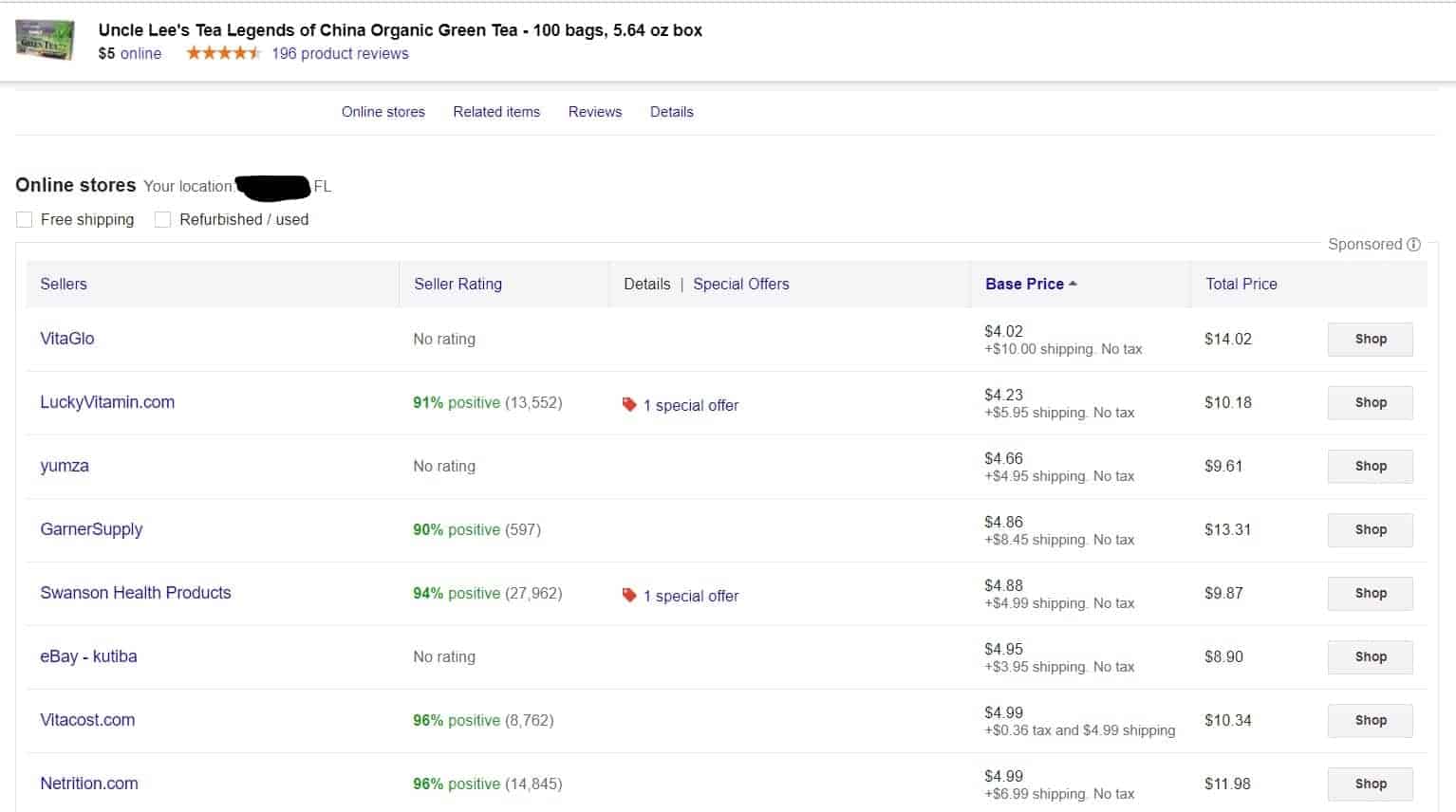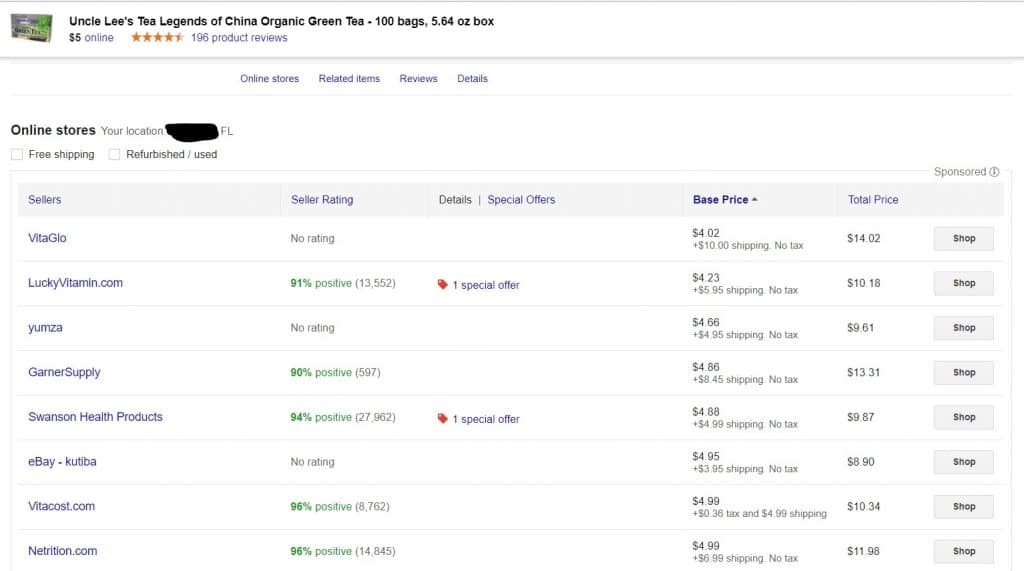 It shows a site with no rating as the first result, and quotes a shipping cost for Lucky Vitamin that only applies if your order is $49 or less. Helpful, but imperfect. And it's even worse if you ask it to order the stores by total price: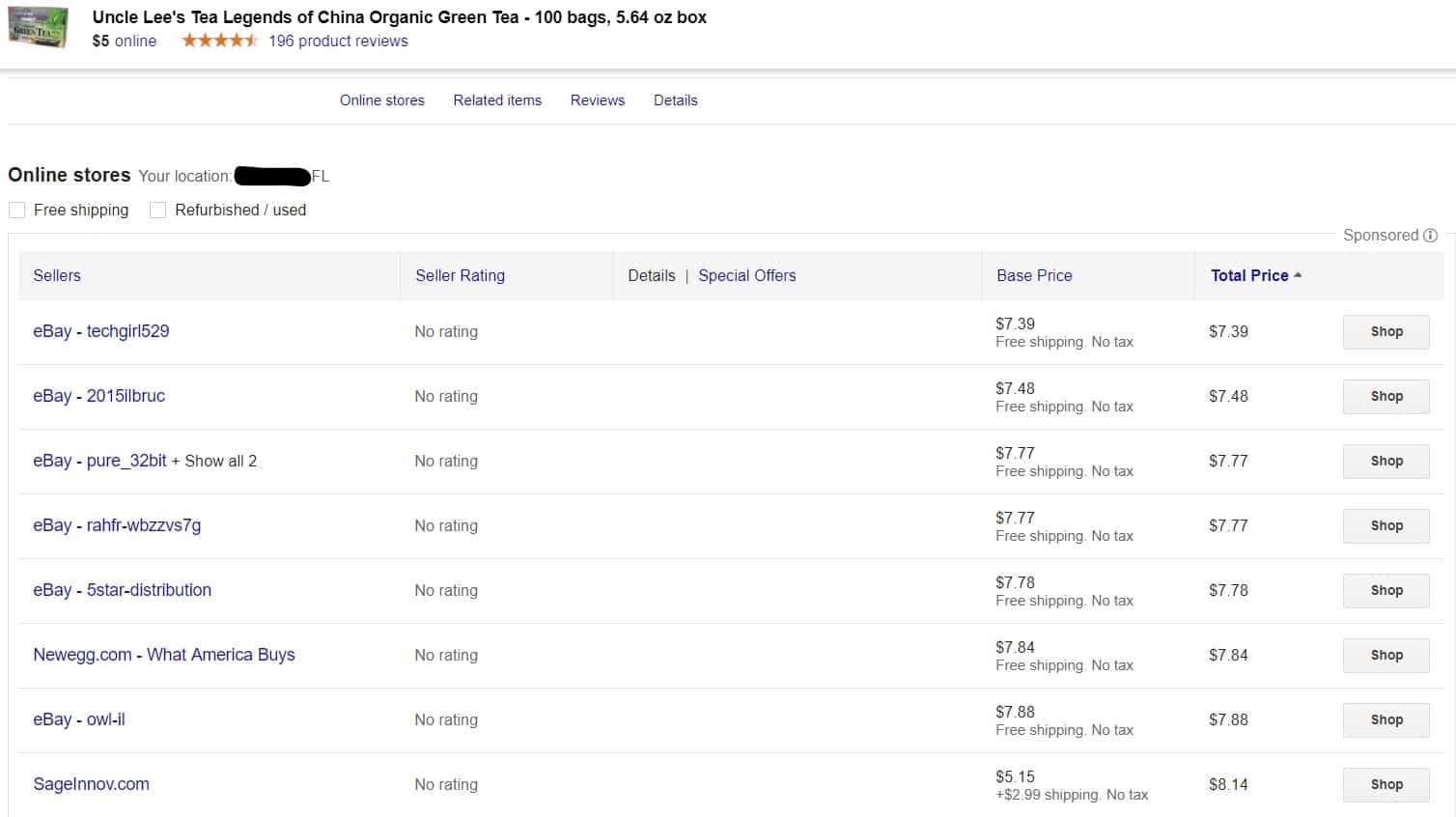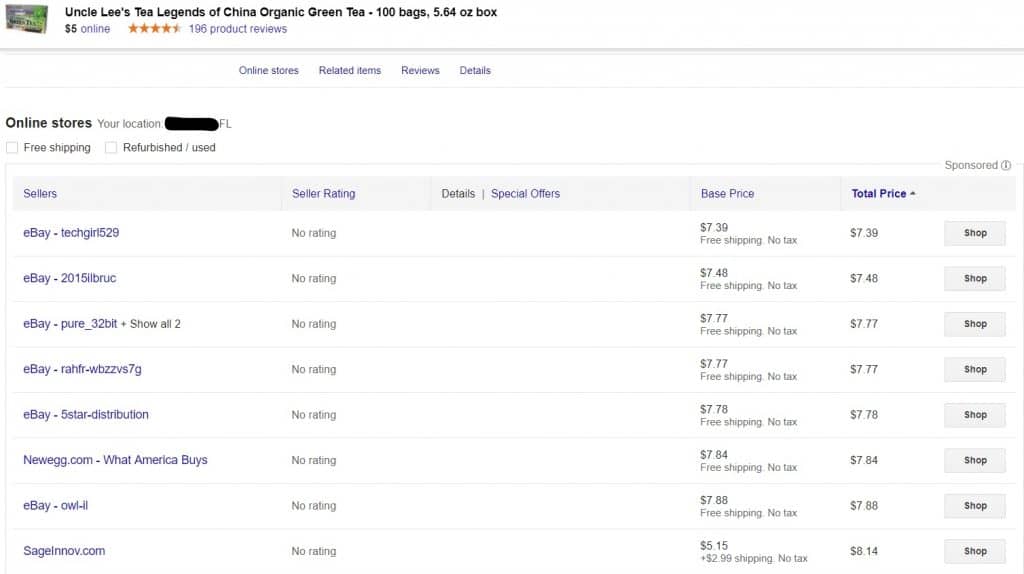 Mostly a bunch of eBay sellers with no rating. For me, that's not helpful at all.
So What Are My Options?
I would recommend shopping at one site per order (either Vitacost or Lucky Vitamin), for several reasons:
You need to meet a $50 minimum on Vitacost and Lucky Vitamin for free shipping
It's time-consuming to price-compare each item individually, whether manually or by using a tool like Google Shopping
I don't think you'll go wrong with either Lucky Vitamin or Vitacost, since both are consistently cheap (though Lucky seems to be slightly cheaper on the whole). I'd suggest you try them both out and see which one you like better.
You can also go with Walmart, which does not seem to be the cheapest in most cases, and trust a price-protection app like Earny or Paribus to request price-protection refunds for you (this mainly applies if you have a Chase or Citi credit card) (it doesn't seem like these apps work for Vitacost or Lucky Vitamin).
Summing It Up
So that's my analysis, dear readers. In my view, the quickest and easiest way to cheaply buy non-perishable foods online is to purchase them at either Lucky Vitamin or Vitacost. And don't forget to activate Ebates for an additional discount!
---
What's your favorite online dry goods store? Where do you buy healthy food online? How many tea bags do you go through? 🙂