Why is Spain always full of tourists? Because it's awesome! As we'll see on this list of interesting and fun facts about Spain, it's one of the countries that perhaps most excels at the pure enjoyment of life. From Spanish cultural highlights like the world's biggest food fight to the famous running of the bulls, there's something here for every vacationer.
Let's see what it's all about, amigos.
These Interesting and Fun Facts About Spain Will Make You Want to Visit!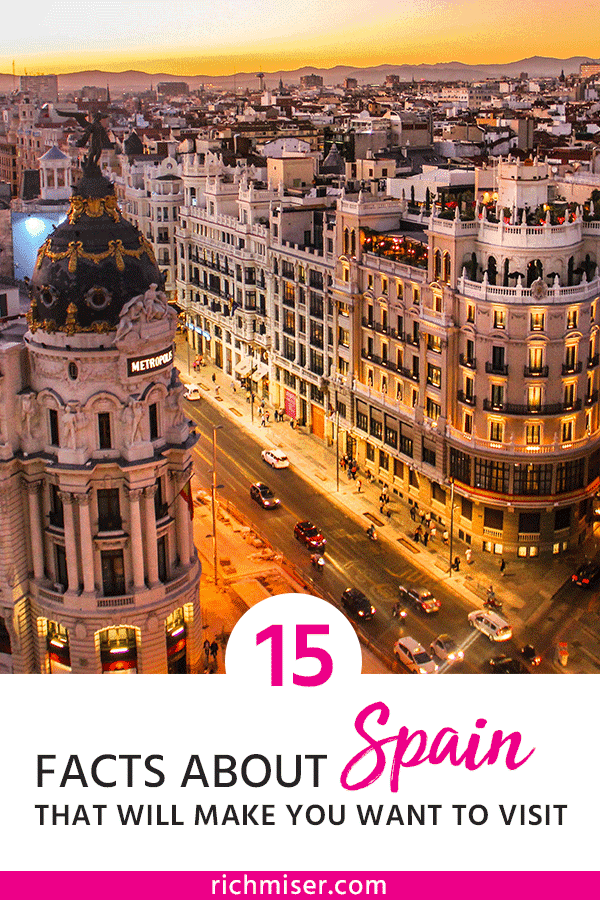 Spain has 48 UNESCO World Heritage sites
Spain is home to around 44 UNESCO World Heritage Sites. These range from the Alahambra to the Roman walls of Lugo. The rich culture and heritage of Spain have drawn over 82.8 million tourists in 2018 alone. While visiting, don't forget to check out at least some of these sites, and experience the incredible architecture, culture, and history of España.
There is a Tomato Throwing Festival
Fancy throwing tomatoes at your frenemies, or even just total strangers?
Then, Spain's La Tomatina Festival is just the place for you. This festival and unique part of Spanish culture takes place in the Valencian town of Buñol. It involves hurling tomatoes at each other and makes for an insanely fun activity with ~120 tons of tomatoes and roughly 22,000 people. It takes place on the last Wednesday of August and it is a ticketed event, so make sure you've planned your visit accordingly.
Here's a video on what has been called the world's biggest food fight:

Interesting and Fun Fact About Spain: There are more than 8,000 Beaches
This country is famous for its Mediterranean weather and relaxed attitude, but did you know that there are over 8,000 beaches? Not just that, but it also has around 580 blue-flag beaches, which signifies the highest level of cleanliness.
There Are Over 1 Million Hectares of Land for Wine
If you're in Spain, there's no reason for you to whine (sorry). Spain has dedicated over 1 million hectares of land to wine.
The country is well known around the world for its wine, and it's not a surprise why. If you're a wine enthusiast, don't forget to visit the La Rioja region, as it is famous for its wine estates. Fun trivia: even though Spanish red wine is more well-known, the cultivation of white grapes and white wine is more prevalent.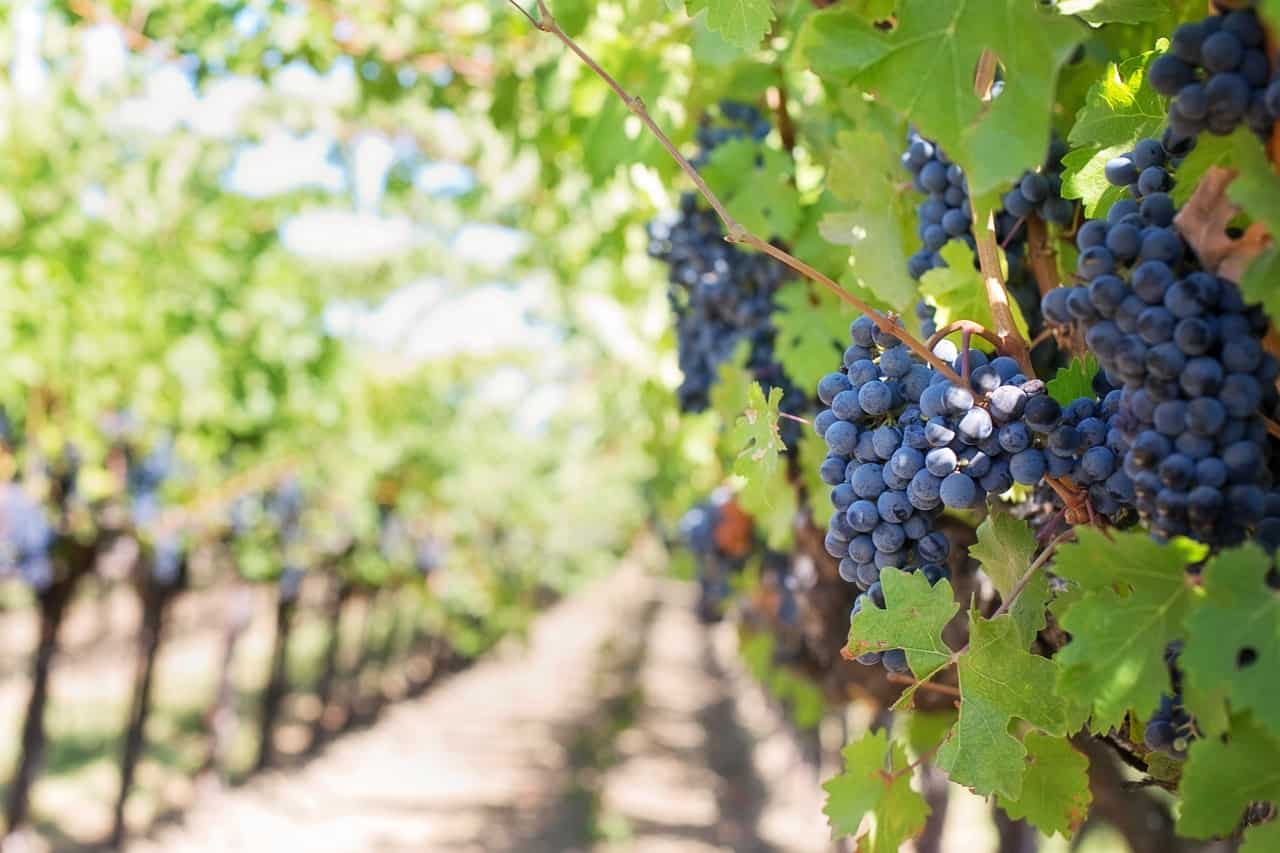 You Can Enjoy the Dance of White Horses
Here's an interesting and fun fact about Spain and Spanish culture. The horse fair or Feria del Caballo in Jerez de la Frontera attracts thousands of tourists. It is a show of dancing horses trained by the Royal Andalusian School of Equestrian Art. The fair is held during the month of May and is still a relatively unknown tourist attraction.
You'll get to witness the culture of a small Andalusian town and everyone will be dressed in traditional clothes. It is a busy season for the town, so make sure you've made all your bookings in advance.
It's Home to the Oldest Restaurant in the World
France isn't the only country with amazing food.
Indeed, here's a unique, interesting, and fun fact about Spain: it's got the oldest restaurant in the world. Restaurante Botín, located in Calle de Cuchilleros in Madrid, was opened in 1725. The fire has been burning in the restaurant since then, and the experience of dining there is simply unique in the world.
If you are visiting, don't forget to reserve your table. The restaurant has a seating area that is inside a small cave. To get the most authentic experience, you should not miss out on getting a table there. You also should not miss out on their signature dish, Cochinillo Asado (roast suckling pig).
The Sistine Chapel of Prehistory is in Spain
Have you ever wondered what prehistoric art looks like? The Cave of Altamira will answer that question. A UNESCO World Heritage Site, it has prehistoric rock art that is said to be 30,000 years old.
If you are a history or art enthusiast and plan to visit the caves, keep in mind that you may or may not get to actually enter. However, there is a museum and it arranges weekly tours for a set number of people.
You'll Find Bullfights in Spain
Ah, the pas de deux of matador and bull. A controversial (and perhaps fading) part of Spanish culture.
Bullfighting, or la fiesta brava, usually involves fighting a bull in a sand arena while being cheered on by spectators. The usual bullfighting events happen from April to September.
However, bullfighting events are held all year-round and in many cities and regions across Spain. If you do plan to attend one, it is best to check for a fight date and city that fits well within your itinerary.
You can Race with Bulls in the Running of the Bulls festival
One of my best friends ran with the bulls. Fortunately, he lived. Well done, J.
Anyways, the Running of the Bulls is perhaps the most iconic festival in Spain. The event takes place in Pamplona and is part of the Sanfermines festival. The festival happens every year from July 6th to July 14th.
If you want to see the Pamplona Bull Run or participate in it, the best way to do it is to arrive early — 3 AM is the ideal time as that's when all the best spots start filling up. If you want to witness the majority of the action, grab a spot at Cuesta de Santo Domingo, where the run begins or at the bullring, where the run ends. A safer and arguably even better option is to rent a private balcony to witness the chaos and fun of the Pamplona Bull Run.
Here's a video on this once-in-a-lifetime thrill, which I don't plan on doing, LOL:

The World's Oldest Lighthouse is in Spain
The 'Tower of Hercules' located in A Coruña, Galicia, in northwestern Spain is the oldest Roman lighthouse in the world. The tower is said to be over 2,000 years old and is operational to this day. It stands on a 57-meter high rock and has a height of 55 meters.
The lighthouse is a dedication to the Roman God Mars and was designed by the architect Caius Sevius Lupus, according to an inscription. If you are visiting this historical and UNESCO-recognized lighthouse, keep in mind that you'll be needing a ticket to enter, the sale of which is limited. So, don't forget to get one as soon as possible.
Interesting and Fun Fact About Spain: You Can Take a Zipline from Spain to Portugal
Have you ever ziplined from one country to another? In Spain, you can. There is the first-ever cross-country zip line in the world, which connects Spain and Portugal. The 720-meter zipline is on the Guadiana river. It links Sanlucar de Guadiana in Spain to Alcoutim in Portugal. Interestingly, those who make the journey gain an hour because of the time-zone difference.
You don't need a passport to make this cross-border trip. Also, participants are ferried back to Spain after the zipline so you don't need to worry about finding your way back.
One of the World's Most Dangerous Hiking Trails is in Spain
While most people perceive Spain to be a laid-back country, there's also a lot of adventure in Spanish culture.
The El Caminito del Rey is said to be one of the most dangerous hiking trails in the world. It begins from Ardales in the north to southern Álora. The total distance is 7.7 kilometers and it takes about 4 hours to complete.
If you do decide to embark on this hike, you'll need to purchase tickets from the official website. Only 400 people are allowed on the trail at one time and a maximum of 1,100 people can walk the Caminito in a day. Hence, it is recommended that you book in advance and stay updated about possible closures on their website.
Famous Fact About Spain: The Sagrada Familia Church Has Been Under Construction for 130 Years
All renovations and constructions are time-consuming. However, what seems to be the longest-running construction project is happening in Spain. The Basílica de la Sagrada Família, also known as the Sagrada Família, is an unfinished Roman Catholic basilica in Barcelona.
It is one of the country's most well-known tourist attractions. Why? It was designed by Catalan architect Antoni Gaudí and the plans of the still-under-construction building date back to 1874.
La Sagrada Familia opens every day at 9:00 AM. You can book guided tours online.
Valencia's Las Fallas Festival is One of the Biggest Festivals in Spain and a Unique Part of Spanish Culture
Las Fallas De Valencia is an annual festival that takes place in Valencia, Spain. It runs from the 1st to the 19th of March. The festival was originally celebrated to mark the arrival of spring by burning wood parrots that were used as winter decorations.
Fireworks are lit every night of the three-week-long festival and you can witness parades that involve huge 'fallas' or monuments that are commissioned for this festival and judged on various parameters. In the end, all but one are burnt.
Apart from the fireworks and the burning of fallas, there is also a flower offering to the Virgen de Los Desamparados (patron saint of Valencia). The offering is a 15-meter structure that represents the Virgen's cape. If you do plan to visit the festival and experience this unique part of Spanish culture, make sure you do so when the parade is happening, as it is a sight to behold.
Interesting and Fun Fact About Spain: El Diablo Restaurant in Grills its Food Over a Volcano.
El Diablo, a restaurant in Lanzarote, cooks its food using volcanic heat. It's surrounded by Lanzarote's Timanfaya National Park and what is known as the "Montañas del Fuego," or Fire Mountains, a row of 100 volcanoes. Speaking of volcanoes, the one El Diablo sources its heat from has been dormant since 1824.
The restaurant is open every, day but make sure to have a reservation – it's quite the hot tourist attraction!
Spain is Home to Some of the World's Most Famous Artists
Many Spanish artists, such as Velázquez, Goya, Picasso, Miró, and Dalí have all made their mark on the world.
If you are an art enthusiast, you can visit many of their birthplaces in Spain. For example, Picasso's birthplace has a museum dedicated to him.
Siestas are a Part of Spanish culture
Spaniards can be very laid-back. Indeed, they actually invented the concept of mid-day 'siestas'.
They take their work-life balance seriously: they close up shops in the middle of the day and can come back two hours later. If you're visiting Spain, take this into consideration before making any plans in the middle of the day and expect a very laid-back attitude from retailers, especially in smaller towns.
As a matter of fact, when I was in college, I did an internship at a business in Madrid, and remember how odd the schedule seemed to me. It was something like 10:00 AM to 2:00 PM, and then 4:00 PM to 8:00 PM. They started late and ended late, with a big break in the middle.
Spain has the Second-Highest Number of Bars Per Inhabitant
Most countries have a nightlife scene, but Spaniards take theirs very seriously.
In that sense, an interesting and fun fact about Spain is that, behind Cyprus, it has the second-highest number of bars per inhabitant. As a traveler, that's something to truly look forward to, if you love drinking and dancing the nights away.
Spain is Home to the Largest National Park in Europe
I'm talking about the Coto Doñana in the provinces of  Huelva, Sevilla, and Cádiz. It is a 1,300 sq. km national park, the largest in all of Europe.
If you're planning to visit, keep in mind that access is very limited. There are plenty of opportunities along the park boundaries such as camping, ferrying, etc., but for a tour inside, you'll need to book in advance.
Interesting and Fun Fact About Spain: Tarragona City is Surrounded by Roman walls
Tarragona is surrounded by Roman walls on three out of four sides. If you're a history buff and want to experience the beauty of the Roman period, it's a must-visit. Don't forget to visit the Roman Amphitheatre, the old city, and the Tarragona Cathedral. It's like taking a step back in time and witnessing true old-world charm.
Tarragona is also home to the famous human tower festival called Concurs de Castells. It's held in Plaza de Toros every October (and some events are spread out in summer as well).
What's the Best Time to Visit?
Here's some of what Rick Steeves has to say about the best time to visit Spain:
Spring and fall offer the best combination of good weather, light crowds, long days, and plenty of tourist and cultural activities…July and August are the most humid, crowded, and expensive in the coastal areas, and less crowded but uncomfortably hot and dusty in the interior.

If you want to witness the Running of the Bulls or take part in any of Pamplona's raucous San Fermín festival, you'll need to be there in early July (and plan ahead for crowds)…Off-season, roughly November through March, expect shorter hours, more lunchtime breaks, and fewer activities in smaller towns.
Summing Up the Interesting and Fun Facts About Spain
Wow, what a country! As we've seen, Spain is one of those unique places that draw you in and will make you want to keep coming back. From Spanish culture to nightlife and history, you're sure to have an amazing trip.
Nos vemos en Madrid!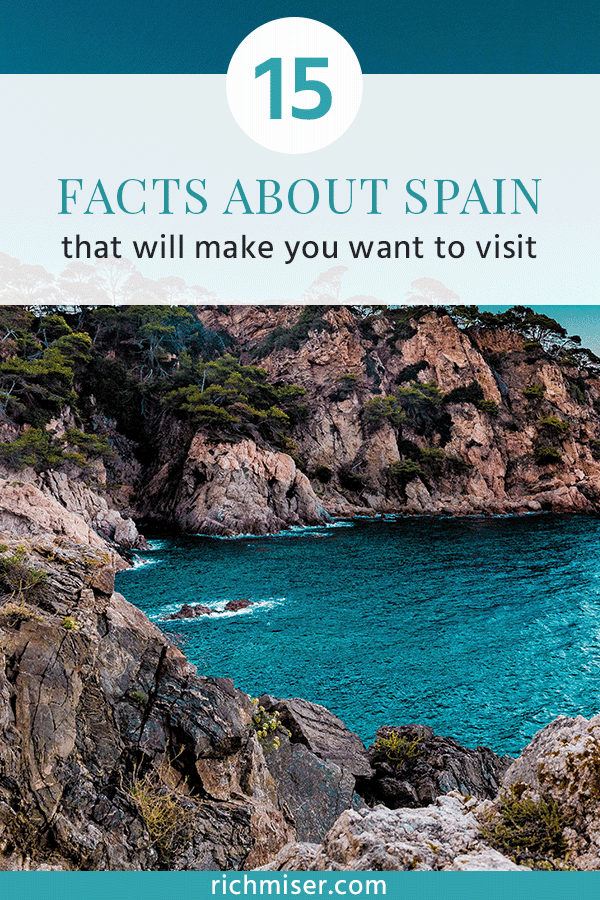 What do you think about Spain and Spanish culture? Are you itching to go?
---
Credit: