If you find that you're not making the financial progress that you feel like you should be making, it's possible that there are some mistakes holding you back.
Let's take a look at some common mistakes that can have damaging and lasting impacts.
Note: This is a guest post by Marc, a personal finance blogger at VitalDollar.com, where he writes about ways to save money, how to manage your money, and how to make more of it.
13 Financial Mistakes That May Be Holding You Back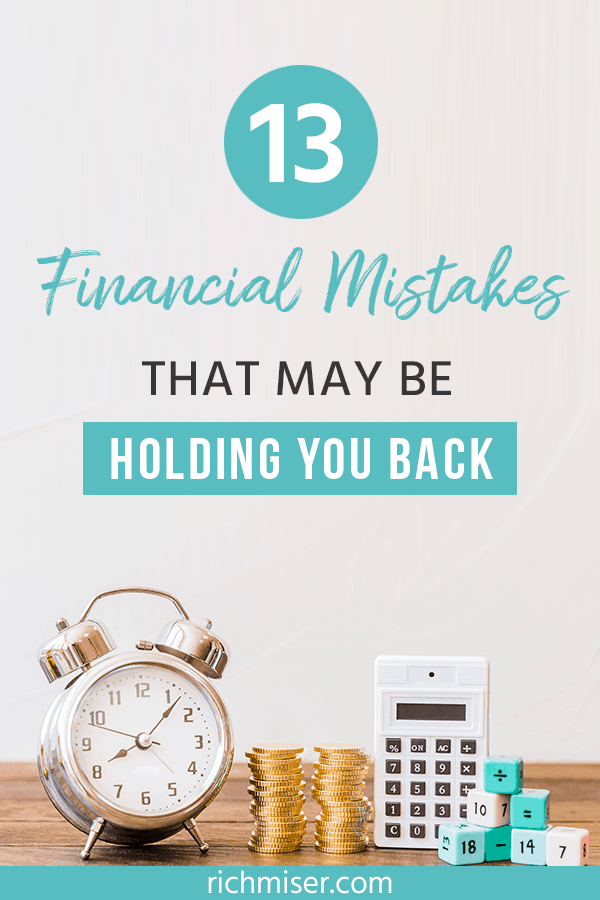 Having No Financial Goals
One of the biggest financial mistakes you can make is having no goals. If you hope to improve your finances you should have specific goals that dictate what you want to accomplish and when.
Goals will give you a direction and help you to plan your financial path. It doesn't matter how high your income is, without goals, you're probably not making the progress that you should be making.
Ideally, it's good to have a combination of short-term and long-term goals. Your goals should be specific, measurable, and have a deadline.
Your financial goals could involve things like paying off debt by a certain date, achieving a target net worth by a certain age, saving a set amount of money during a specified time frame, or anything else that is important to you.
Living Paycheck to Paycheck with No Savings
According to this report by CNBC, 25% of Americans from millennials to baby boomers have no savings at all in an emergency fund. More than 60% have less than five months of living expenses saved.
Life is impossible to predict, but you should be prepared for something unexpected to come up. If you're not prepared, it could have devastating financial results.
Things like an unexpected job loss, health issues, and family issues can force you to dip into your savings at times. If you don't have enough in savings, it will lead to debt.
If you don't already have an emergency fund, that should be one of your financial goals that was mentioned in the previous point. How much you need in an emergency account is a matter of opinion, but most experts recommend enough to cover at least 3-6 months of living expenses.
Not Making Enough Money
I consider my biggest financial mistake to be not making enough money in my 20's. I always had jobs, but I was never making enough to really get ahead. I managed my money well, there just wasn't enough of it, so I was only making slow progress.
In my 30's my income increased significantly, and that's when I started to make real progress financially. I believe that saving money is great, but you can only cut back so far. Increasing your income gives you more potential to save and invest, assuming you avoid major changes to your lifestyle standard of living.
If you're in a situation where you need to increase your income, there are a few options. You could potentially get a raise, work overtime, or find a new job with higher pay. Another option is to start a side hustle. More and more people are turning to their hobbies as a way to make money. You could do freelance work, walk dogs, take online surveys, drive for Uber, or any number of other things.
The extra income you earn from a side hustle may not seem like a lot, but you can use it to pay down student loans faster, build up your emergency savings, save for retirement, and it can have a big impact.
Not Negotiating Your Salary
When you're offered a job, don't just take the first offer that is thrown your way. Many employers will give a lower offer than they expect to pay, in case the candidate negotiates.
Not negotiating your salary can be a big mistake that compounds over time. Not only will you make less than you could right now, but you'll be making less as long as you're in that job. Every percentage raise that you get in the future will be for more money if your starting pay is higher.
The key is to know what you're worth and be willing to ask for fair compensation. See this guide on how to negotiate your salary.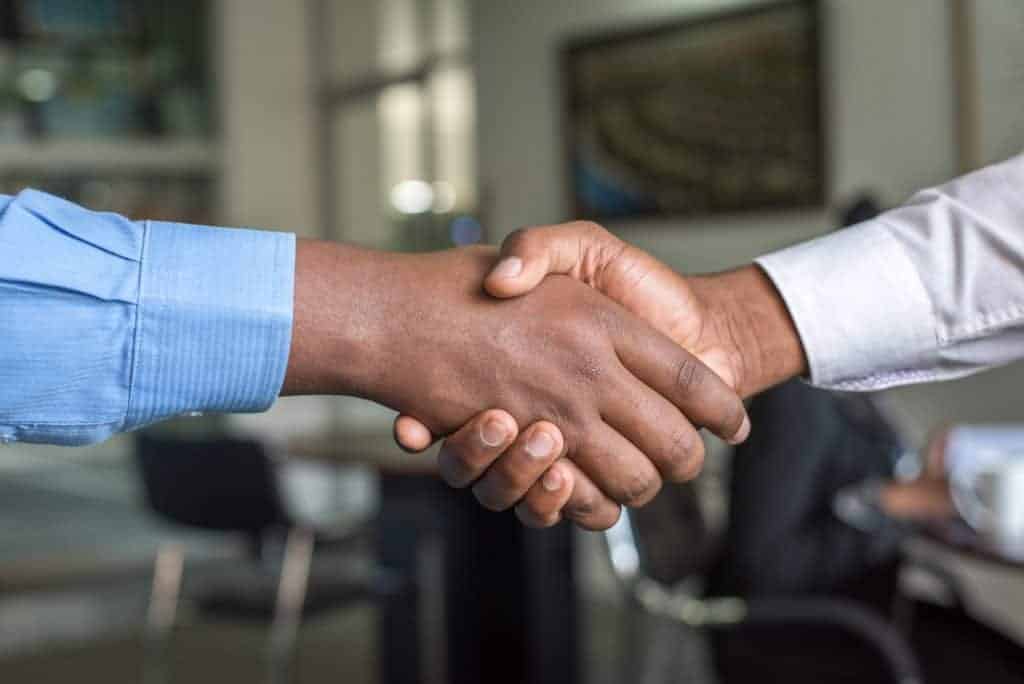 Missing Out on Easy Wins
While there are some aspects of personal finance that take a lot of discipline or effort, there are also some things that could be considered as "easy wins". These are things that don't take much effort but can have a noticeable impact on your finances.
One of the biggest easy wins is using a good rewards credit card for purchases that you need to make anyway. It could be a cashback or travel rewards credit card, but either way, you're getting something of value with no extra effort. I have several different credit cards and I use each one for different purchases in order to get the highest rewards for each purchase. Check out this post on easy money with Amex Offers as an example of what is possible.
Other easy wins include things like using Ebates or another cashback website for your online purchases, and finding money owed to you at MissingMoney.com.
Another one of my favorites is the non-profit SaverLife, which will give you up to $60 for saving your own money.
Using Credit Cards Irresponsibly
Although using rewards credit cards is a great way to get some easy wins, you should only use that approach for expenses that you need to make anyway. And you should only use credit cards for purchases that you're able to pay off at the end of each month.
Racking up credit card debt is a mistake that can hurt you for years to come.
Frivolous Spending
Even if you have a high income, poor spending habits will lead to financial problems. Living within your means is a necessity for everyone.
Frivolous spending can involve different problems, and we all have our own challenges when it comes to money. Sometimes it involves big expenses that aren't wise. Other times, it may be a lot of bad habits with small expenses that add up to a significant amount.
One of the best ways to avoid this is to create a budget and track your expenses. Doing this will show you exactly where you are spending too much money, and you can cut back where needed. Establishing some frugal living habits will help you to have more money for the things that matter most to you.
Financing Things That Shouldn't Be Financed
It seems like just about any purchase can be financed these days. Don't let low monthly payments persuade you into financing something that shouldn't be financed.
For most people, a mortgage, car loan, and student loans are hard to avoid. That's enough debt to try to pay off. Don't get into the habit of financing things like smartphones, appliances, and furniture. In the long run, you'll pay way more than you need to.
Too Many Subscription Payments
Most of us have a few recurring subscription payments each month. Monthly subscriptions are ok if they're bringing enough value to your life, but in many cases, we hold on to these memberships and subscriptions longer than we need to.
Take a look at the recurring payments that you have each month. This could be things like a gym membership, subscription box service, food delivery, TV streaming, music streaming, etc. Evaluate each one and make sure that it's really worth keeping. If not, cancel it and save the money.
Spending Too Much on Housing
Financial experts recommend that your housing payments (rent or mortgage plus property taxes and insurance) equal no more than 25% – 30% of your take-home pay. Spending too much on housing can have a damaging impact on the rest of your budget and lead to a lack of savings.
If you're renting, your housing costs should be more predictable. If you own a home or are considering buying a home, be sure that you're accounting for all of the costs of owning a home. Things like maintenance, repairs, improvements, and even landscaping can add up.
Not Saving for Retirement
Many people don't feel the need to save for retirement when they're young. This is unfortunate because saving when you're young will have by far the biggest impact. You're never too young to save for retirement. Check out this article that shows the impact of starting early.
If your employer offers a 401(k) plan, set up an automatic contribution that will be taken out of each paycheck. That's the easiest way to save because you won't even see the money or be tempted to spend it. Most employers offer some sort of match, so be sure to check the details and contribute enough to get the entire match.
If you don't have access to a 401(k) (or even if you do), you can use an IRA or Roth IRA to build your retirement savings.
Investing in Things You Don't Understand
There are a lot of different investment possibilities, and what's right for one person may not be right for another. Regardless of how you invest your money, be sure that you are investing in things that you understand.
Investing seems like a complicated subject if you don't have much experience with it, but it really doesn't have to be difficult or confusing. Many times, a simple approach will be just as effective. A perfect example is the three-fund portfolio.
Not Researching Student Loan Payment Options
Student loan debt is a reality for many people. Fortunately, there are a number of options that may be able to ease that burden, but it may take some effort on your part to figure out which is the right option for you.
Many people are able to reduce their debt fast by consolidating, refinancing, or even getting forgiveness (in some circumstances). Taking some time to research the options and determine what is best for you can be well worth the effort.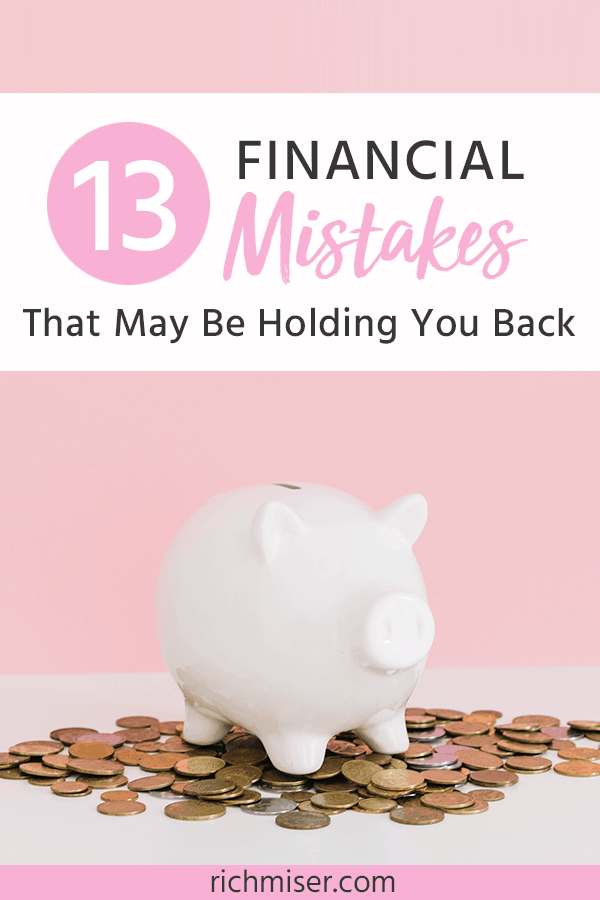 Now that we've taken a good look at 13 common mistakes, evaluate your own situation and see if there is anything that could/should be changed. Your future self will thank you.