Want a wonderful, productive, and fun day? You've got to start by feeling light and energetic – and a big part of that is making sure you eat healthy foods that give you energy. After all, even if everything else in your day is great, it's hard to feel and perform at your peak if you're sluggish.
Now, I'll break down what makes up an energy-boosting meal, and outline 10 foods that'll pump you up for a super day.
Eat These High-Energy Foods for an Incredible Day!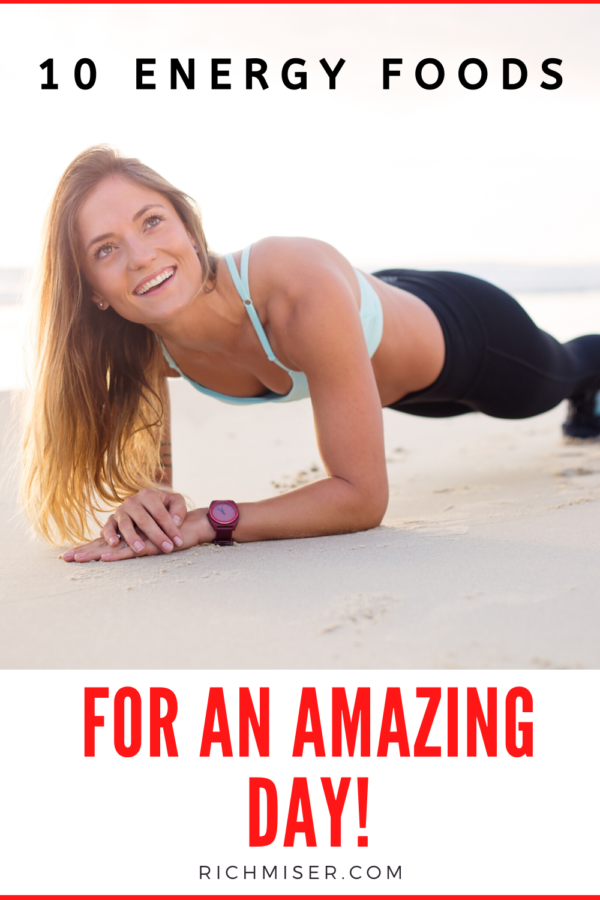 What Do I Know About Food?
Although I'm not a doctor or nutritionist, I've been studying exercise and nutrition for well over a decade. I frequently read articles on it and have read several bodybuilding books with nutrition components. Plus, I've been an avid amateur bodybuilder for around 20 years now.
I also have hypoglycemia, which has made me even more of a student of nutrition. Fortunately, I control it fully through a healthy and balanced diet.
What are the Elements of Energy Foods?
The key is a good combination of the three macronutrients: carbohydrates, protein, and fat. Although all are vital to a well-functioning body, they have very specific roles in terms of energizing you.
Carbohydrates are the most direct energy source.
Proteins are the building blocks of your cells and will slow down your digestion of carbs to even out your energy levels.
Fats are vital to some bodily functions, and will likewise slow down your digestion.
You Need the Right Kind of Nutrients
A cheeseburger and fries will provide all 3 macronutrients, but not in a balanced way that'll make you energetic. Quite the opposite, it'll make you slow and sluggish with its excess of fat (and salt).
For energy, you'll want to start with complex carbs that don't spike your sugar levels and give you a long-term boost. Then, add lean protein that won't slow you down with lots of animal fat. Finally, add healthy fats for nutrition, taste, and to decelerate your digestion and provide that lasting boost.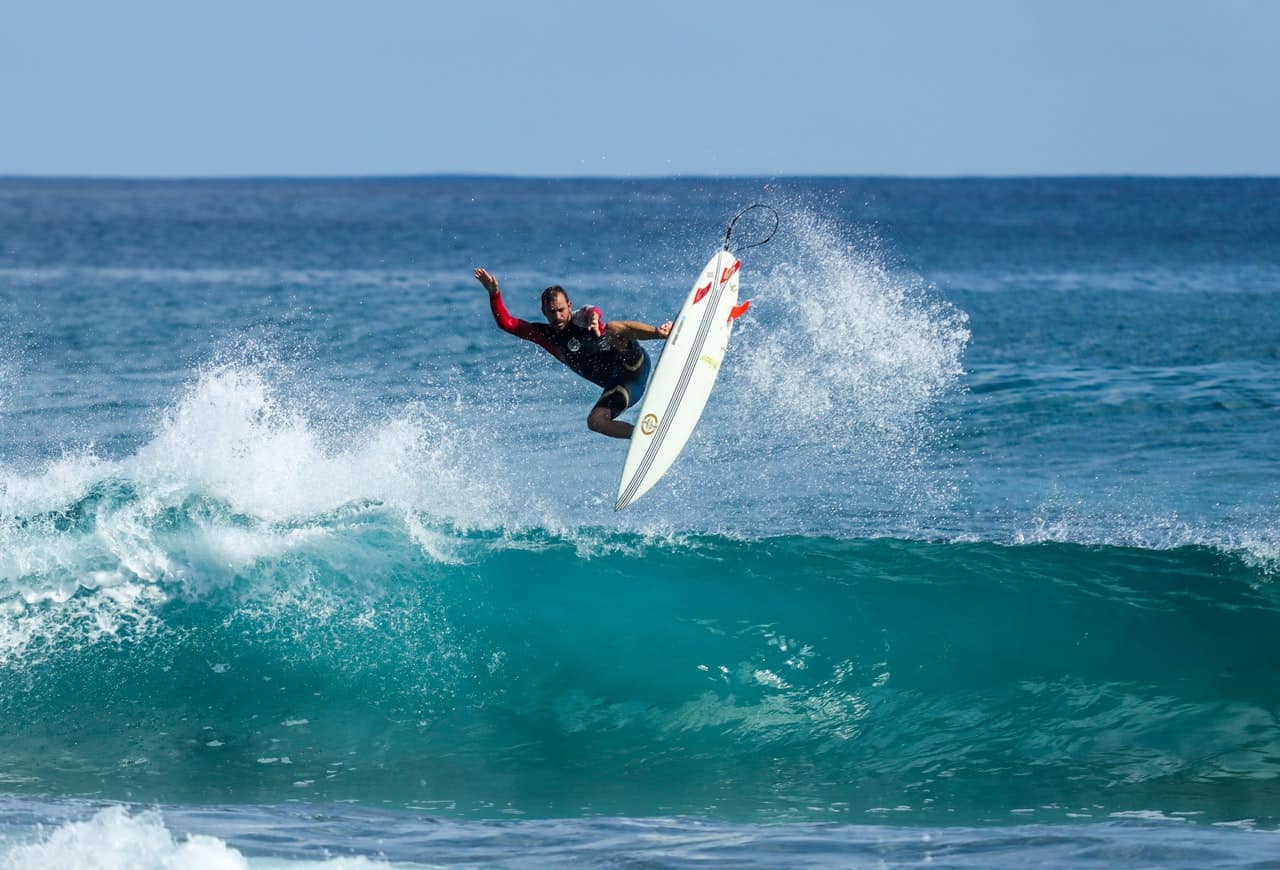 These Foods Will Give You Energy and Make You Feel Great
Let's dive into the specific foods.
Whole Wheat Toast with Almond Butter
I have this energy food for breakfast every single day. Why is it so great? Because it's got the whole package: complex carbs in the form of the whole-wheat toast and healthy, plant-based fat and protein in the form of almonds.
I recommend you find an almond butter that has only one ingredient: almonds. Optionally, it can also have salt. I get mine from Sam's Club for about $6-$7 for a big, 24-ounce jar.
Whole Fruits
Let me be a little harsh and say that most fruit juice sucks. It's basically water and sugar.
On the other hand, whole fruits are great for energy and nutrition. You get energy in the form of their natural sugar, and the fiber slows down your digestion of said sugar and prevents sugar spikes.
Mind you that whole fruits are not a complete meal because they mostly lack protein and fat. So, add some in the form of nuts or whole-milk Greek yogurt, for example.
Lean Meats or Vegetable-Based Proteins
Foods like chicken, pork, fish, nuts, and beans satisfy your need for protein while having little animal fat. This way, you don't become sluggish like you would if you ate, say, a cheeseburger. You stay quick and nimble.
For a complete energy meal, add a little healthy fat like olive oil, and a complex carbohydrate like whole-wheat bread. For example, you can have a sandwich with whole-wheat bread, turkey, and avocado (a healthy fat).
Whole Wheat Pasta with Lean Meat
Spaghetti bolognese as a food that gives you energy? Yes! Just make it with whole-wheat pasta and substitute the beef for buffalo/bison meat.
The whole-wheat pasta is a better energy-boosting food than white pasta, because it contains more complex carbs. Bison is tastier than beef, and much leaner. Indeed, it has more protein but much less fat and saturated fat.
Brown Rice with Lean Meat
Try it in a bowl. For instance, poke bowls are crazy delicious and make great energy-boosting meals. To optimize the energy benefits, make sure to get brown rice since it's a complex carb, and lean meat like fish or chicken. Also, add avocado for some healthy fat.
Quinoa – A Complete High-Energy Food
Quinoa is kind of a superfood and a great way to get a pretty complete meal from one ingredient. Yup, it's an energy food with 21.3 grams of carbs per serving, plus you also get 4.4 grams of protein and 1.9 of fat (source). To go longer without getting hungry, add a bit of protein and fat on the side; a small piece of cheese would be a good choice.
Or, have a small fish filet and flavor everything with a bit of olive oil.
Good Nutrition Bars
I eat these as a snack between breakfast and lunch. Avoid bodybuilding bars that have a lot of protein but little carbs, since they aren't really foods that give you energy due to that lack of carbs.
My favorite are Luna bars, which come in many delicious flavors. For instance, their s' more bars have 6 grams of fat, 28 grams of carbs (of which just 9 are sugar), and 8 grams of protein.
To me, nutrition bars are not a meal substitute, but rather a snack.
Lean Sandwiches
A great energy-boosting food! The trick is to make sure they're lean and well-balanced; avoid something like a Philly cheesesteak which will just weigh you down.
Look for a lean protein like chicken or slicked turkey, and add whole-wheat bread. Finish up with some good fats like olive oil, pesto, or avocado. Feel free to toss in some tomato or onions.
Eggs With A Complex Carb
A small-ish omelet with whole-wheat toast is a great choice for an energy-boosting food. Eggs are a wonderful source of protein, though there's debate about whether it's better to eat whole eggs or egg whites (with whites you basically remove the fat and cholesterol, but keep most of the protein). I prefer whole eggs since they're more "complete" than just whites, but whites work very well, too.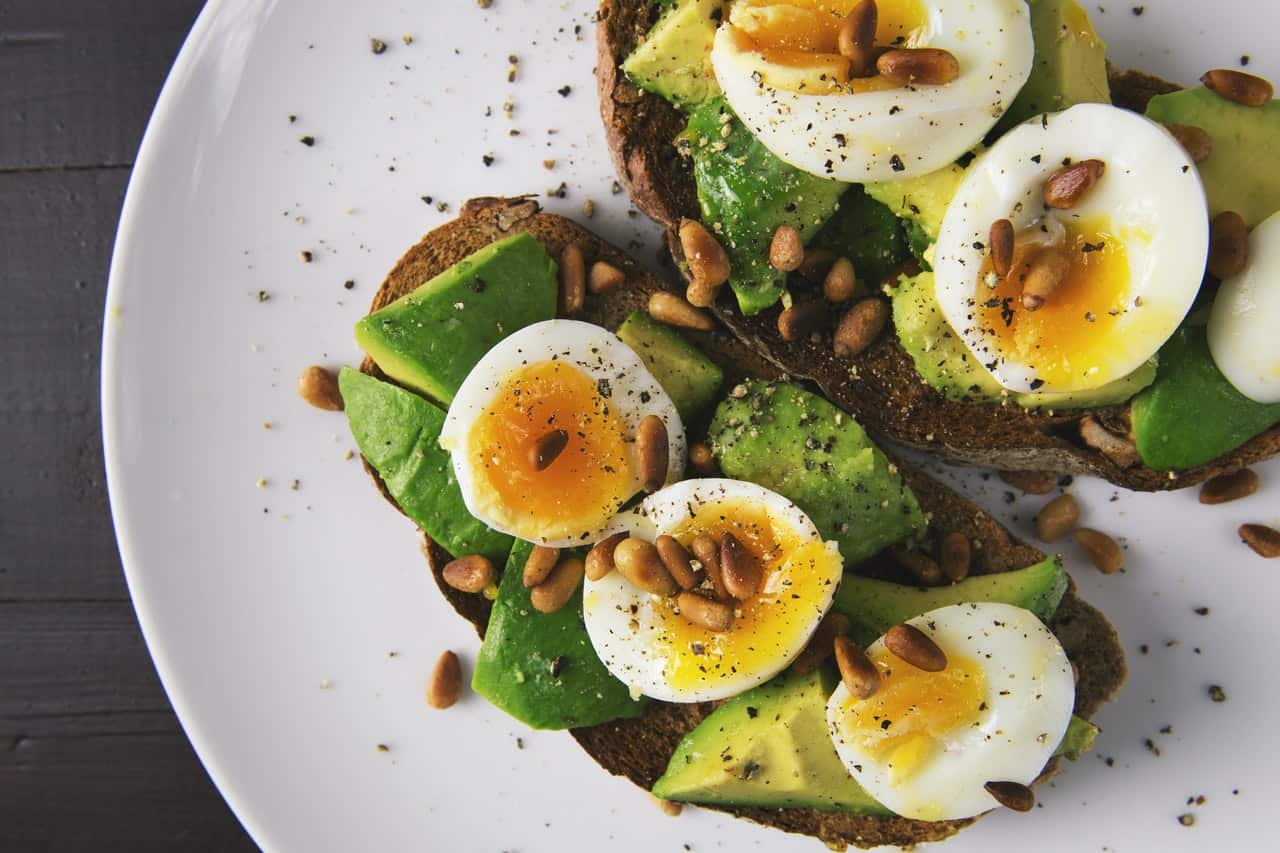 A Piece of Chocolate for Dessert
Ha! Had to slip this one in here. For a small burst of simple sugar energy, finish your healthy meal with a small piece of chocolate. The fat will help slow down your digestion, and you'll get that extra kick from the sugar. For a less fatty alternative, go with a piece of whole fruit.
Eat Smaller Meals Full of Energy-Boosting Foods
Even a healthy, well-balanced meal will weigh you down if you overdo it and eat too much. That's why it's better to have smaller meals that make you feel full, but not bloated.
My trick here is to always have a nutrition bar on me. That way, if I feel hunger coming on and I'm not close to mealtime, I'll just have the bar.
Have Unhealthy and Unbalanced Meals for Dinner
Of course, you should greatly limit unhealthy and unbalanced meals like burgers and pizza. Still, we're human and will probably eat them once in a while.
I recommend having these meals for dinner, since you won't really need energy anymore because the day is almost over. Plus, you can do intermittent fasting to stave off weight gain (obviously, don't abuse it and take this as a license to eat steak and fries every day). I find that fasting for 14 hours after a "cheat" meal is a pretty good rule of thumb.
Summing Up the High-Energy Foods
Are you pumped yet? Eating well is a huge component of feeling well and taking control of your day. Take this list of foods that give you energy as an example, but remember how to make your own: build a good balance of complex carbs, lean protein, and healthy fats. That way, you'll have sustained energy throughout your day!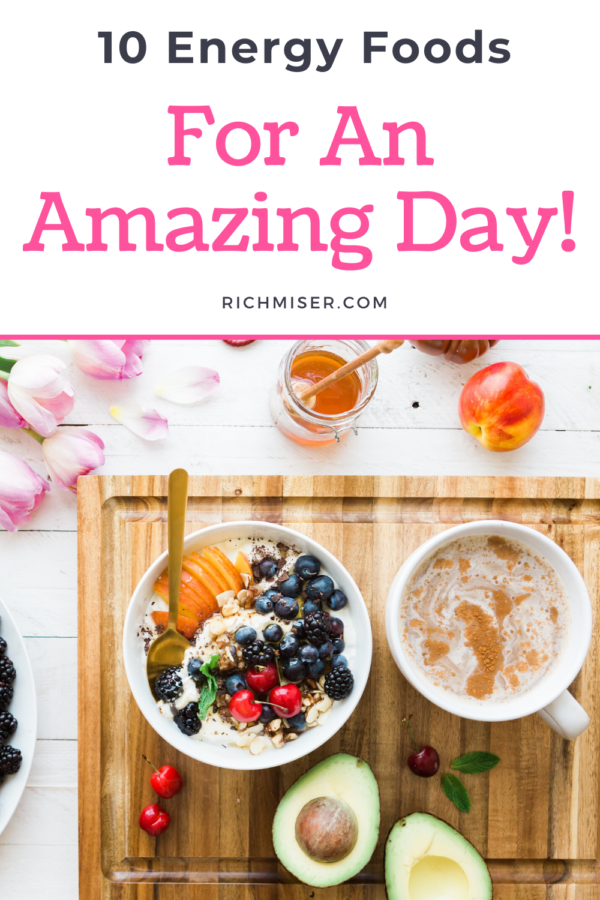 What are your favorite high-energy foods?