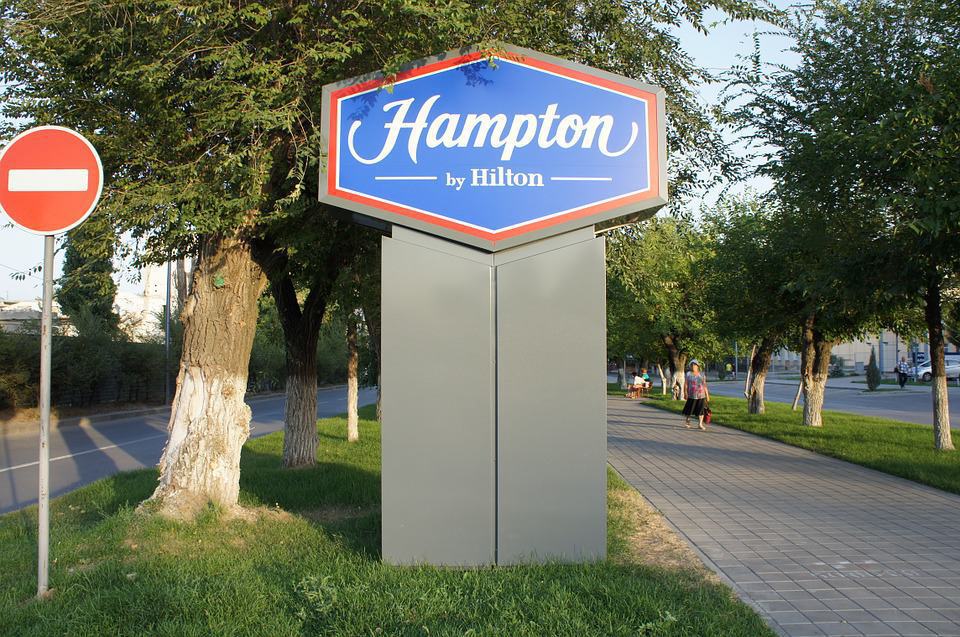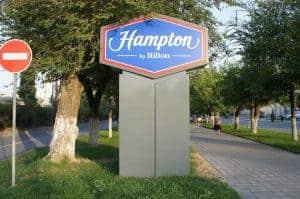 As far as hotel loyalty programs go, I'm a Hilton loyalist. It seems that most of the big travel bloggers are Starwood fans, and I think that Starwood's probably the way to go if you stay enough at them to achieve Platinum status (which requires 25 stays or 50 nights annually). Starwoods are generally nicer, cooler, and more luxurious than Hiltons. However, I don't sleep in hotels enough to earn Starwood Platinum status, but do have Hilton Gold status through the American Express Business Platinum card. Over a couple of years or so of experience, I can tell you that Hilton consistently gives me around 10-15% of my money back in the form of Honors points, and offers the most value of any hotel chain I've used. So here's the beef:
The Hilton Honors Program, In A New York Minute
Hilton's loyalty program is called Honors. At its simplest, you pay for Hilton stays and you get points, which you later redeem for Hilton stays. It has four tiers, from worst to best: Member, Silver, Gold, and Diamond. The easiest way get some valuable status is through credit cards, including the American Express Platinum Card (business or personal versions). By having either card (or some others), you automatically become Gold.
Gold gives you a number of benefits, including free breakfast at several Hilton brands, as well as a points bonus whereby you earn more points than otherwise for your stays.
The point is, to get maximum value from Hilton, first become a Gold member.
Hilton's Always Running Promotions
It seems that Hilton's always running some sort of promotion whereby you get additional points each stay. Do a quick Google search for "hilton current promotions" or the like before each stay, or go to your Honors account online and click on "view promotions" on the upper menu bar.


Make sure to register for whatever's available. If you don't, you're SOL and don't get the extra points.
Also, book the stay with Hilton directly. If you use an online travel agency like Expedia, you normally don't get any points. (You can usually book with credit card travel agencies and still get the points, though).
What's A Hilton Point Worth?
The value of a Hilton point is .6 cents, or 6 tenths of a cent, per The Points Guy's June 2017 valuation. Other bloggers do valuations, but The Points Guy seems to be the most systematic and consistent about it, so I'm going with his.
How to Get Over 10% Back Per Stay
Get Gold status and take advantage of all available promotions. That's it (and even if you're not Gold, you'll still get great value). Here's the proof:
Stay 1 – Homewood Suites By Hilton, Mont Tremblant, Québec, Canada
Duration: 3 nights
Money Paid: About $416 US ($550.15 Canadian)
Points Earned: 22,478
Rebate: 32%
Math: 22,478 points at .6 cents per point is about $134 in points. That's about 32% of $416.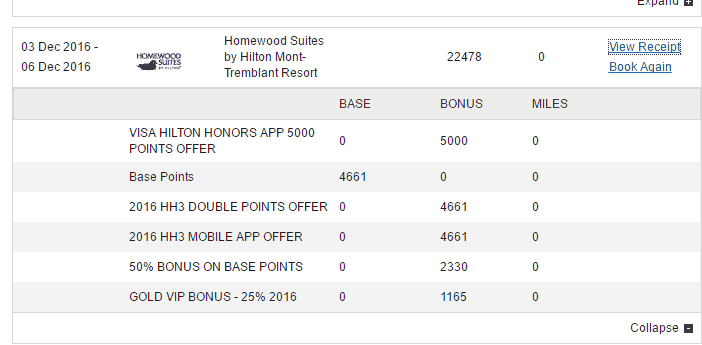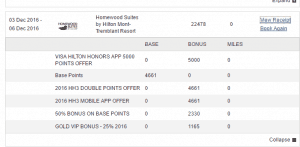 Stay 2 – DoubleTree By Hilton Colorado Springs
Duration: 1 night
Money Paid: $298.04
Points Earned: 7,700
Rebate: 15.5%
Math: 7,700 points at .6 cents per point is about $46.20 in points. That's about 15.5% of $298.04.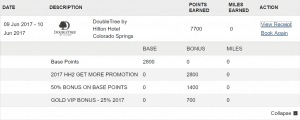 Stay 3 – Hilton Garden Inn New York/Midtown Park Ave
Duration: 1 night
Money Paid: $272.27
Points Earned: 6,098
Rebate: 13.43%
Math: 6,098 points at .6 cents per point is about $36.58 in points. That's about 13.43% of $272.27.


I've seen bloggers also value Hilton points at .4 and .5 cents. Even if you take the .4 valuation, that's rebates of about 21.44%, 10.38%, and 8.99%, respectively. Still very good.
Other Hotel Loyalty Programs – Compare With A Starwood Stay:
Hotel: Sheraton Cerritos (California)
Duration: 2 nights
Money Paid: $515.04
Points Earned: 872 (worth 2.7 cents each)
Rebate: 4.57%
Math: 872 points at 2.7 cents per point is about $23.54 in points. That's about 4.57% of $515.04.


The Best of the Hotel Loyalty Programs
In my (limited) experience, Hilton is the best of the hotel loyalty programs in terms of the value you get for your money. Other chains may be nicer and more glamorous (although top-tier Hiltons like Conrads and Waldorf-Astorias can be very fancy), but I have yet to find one that consistently gives you more for your money. I'm staying with Hilton.