Say what? Let me start again. Think of a time when you were extremely cozy. Maybe you were sitting by the fireplace sipping hot chocolate, or perhaps you woke up on a lazy Sunday under plush duvet covers.
Now imagine you could take that coziness and extend it to your everyday life. That's how I think of hygge, the "Danish obsession with getting cozy".
Let's see how we can make this happen.
How To Do Hygge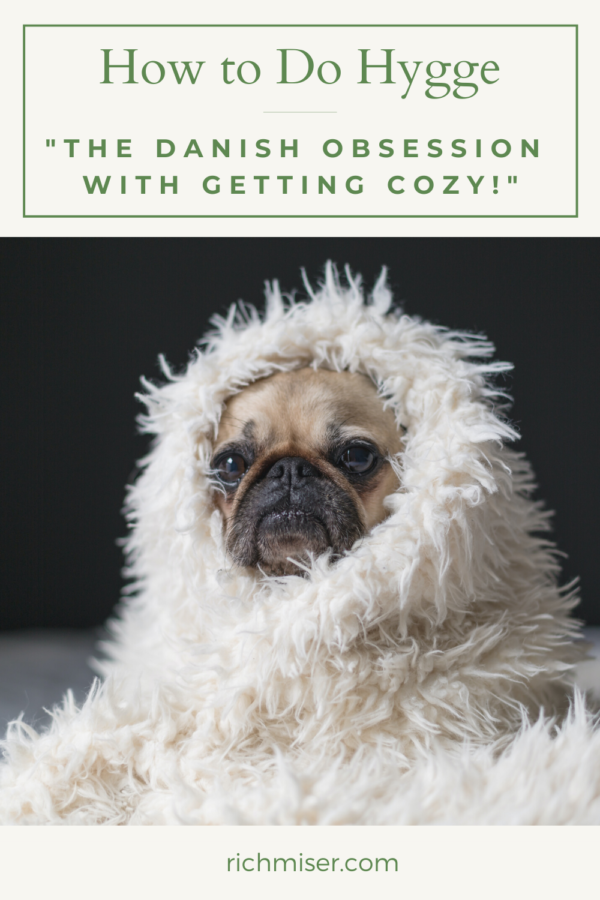 Hygge Defined
In your mind, go back to a moment when you felt perfectly at peace. Perhaps you felt pure happiness with a warmth that washed over your body. Or, maybe you experienced a release of tension and a fleeting high that came with living authentically and happily in the moment.
That's hygge.
More concretely, hygge is associated with food, friendship, and candles. (Yes, 85% of Danes associate candles with hygge more than anything else.) However, its meaning is something much deeper than that, too. There's a feeling of "realness" and comfort that comes along with hygge, something that pervades the atmosphere beyond a simple gathering of friends.
Hygge can start with sharing coffee and a meal with your loved ones, but in a deeper way: it's a time to be intimate with the closest people in your life. The ones who make you feel comfortable being yourself and encourage your sense of inner health and happiness.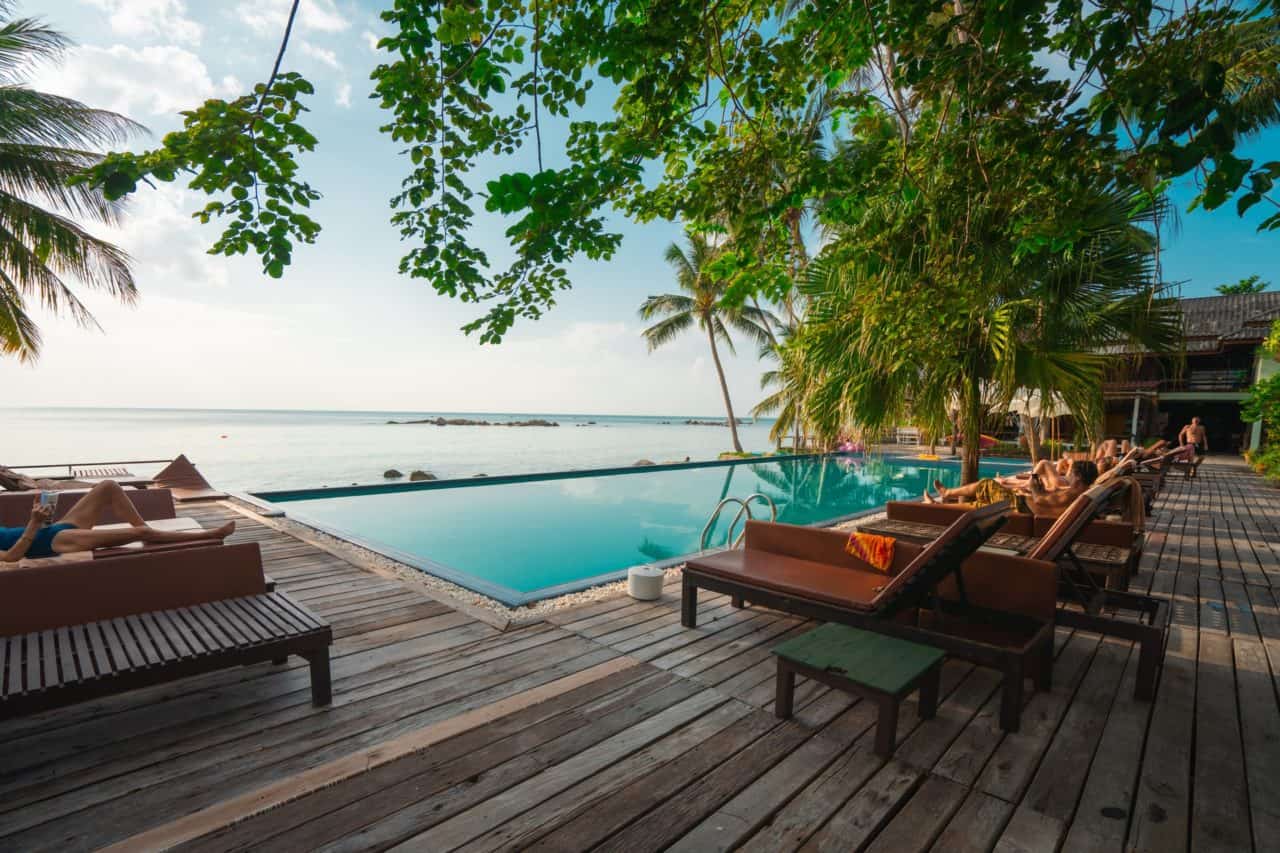 Breaking Down the Word
Before you can fully understand what hygge is and how to practice it, let's review its definition. Also, remember that there's nothing more tragic than glaring mispronunciation, particularly when you're chatting with your friends about the latest trends. LOL.
"Hygge" is pronounced "hyoo-guh". Be careful not to put too much emphasis on the "hyoo" and say it more like the word "hue". It's a Danish word that doesn't have a direct translation to a singular word in English. Instead, it's easiest to describe hygge as a feeling or concept.
Despite hygge being largely embraced by Denmark (and its theoretical connection with why the people of Denmark are some of the world's happiest), the word itself came from old Norwegian. There, its exact meaning isn't known, but it was something along the lines of "well-being". Other sources say that the old Nordic version of the word indicated the practice of seeking safe haven from the raging storms of the outdoors.
This has led some to believe that the concept of hygge was first practiced by Scandinavian peoples seeking warmth, delight, pleasure, and happiness amidst the long, harsh winters of the region.
The first time that linguists found the word used in Danish was in writing from the late 1700s. Since then, it's been largely embraced as a part of Danish culture and has since become a cultural phenomenon that's spread worldwide.
Before we go any further, let's watch a video to learn and review:

Why You Should Be Doing It
Okay, you don't live in the 18th century and you're not struggling to survive the harsh elements of winter.
What's the point of hygge, then?
It Improves You
Making hygge a part of your day-to-day life can actually have a number of positive physical, emotional, and social benefits. After all, it makes sense that a concept designed to create comfort and coziness might result in less anxiety.
Also, in a world where stress is so intense that nearly half of Americans report it disrupting their sleep (or worse), this potential for anti-anxiety benefits might be reason enough for you to make hygge a part of your life. But that's not all: hygge also encourages inner feelings of mindfulness, gratitude, and optimism.
It Improves Your Connection to Others
Don't forget that a huge aspect of hygge involves a deep camaraderie with loved ones. By embracing hygge as it was meant to be practiced, you may unlock a social part of yourself that brings joy and positivity to your interactions with others. By focusing on these positive moments, you can emphasize the parts of your relationships that make your loved ones most special.
Socially, you may find that practicing hygge helps you to embrace a deep sense of intimacy and trust. Humans are social creatures, meaning that we need a sense of belonging in order to thrive. Hygge can provide this by improving relationships and, perhaps most importantly, reducing the need to rely as heavily on social media or technology.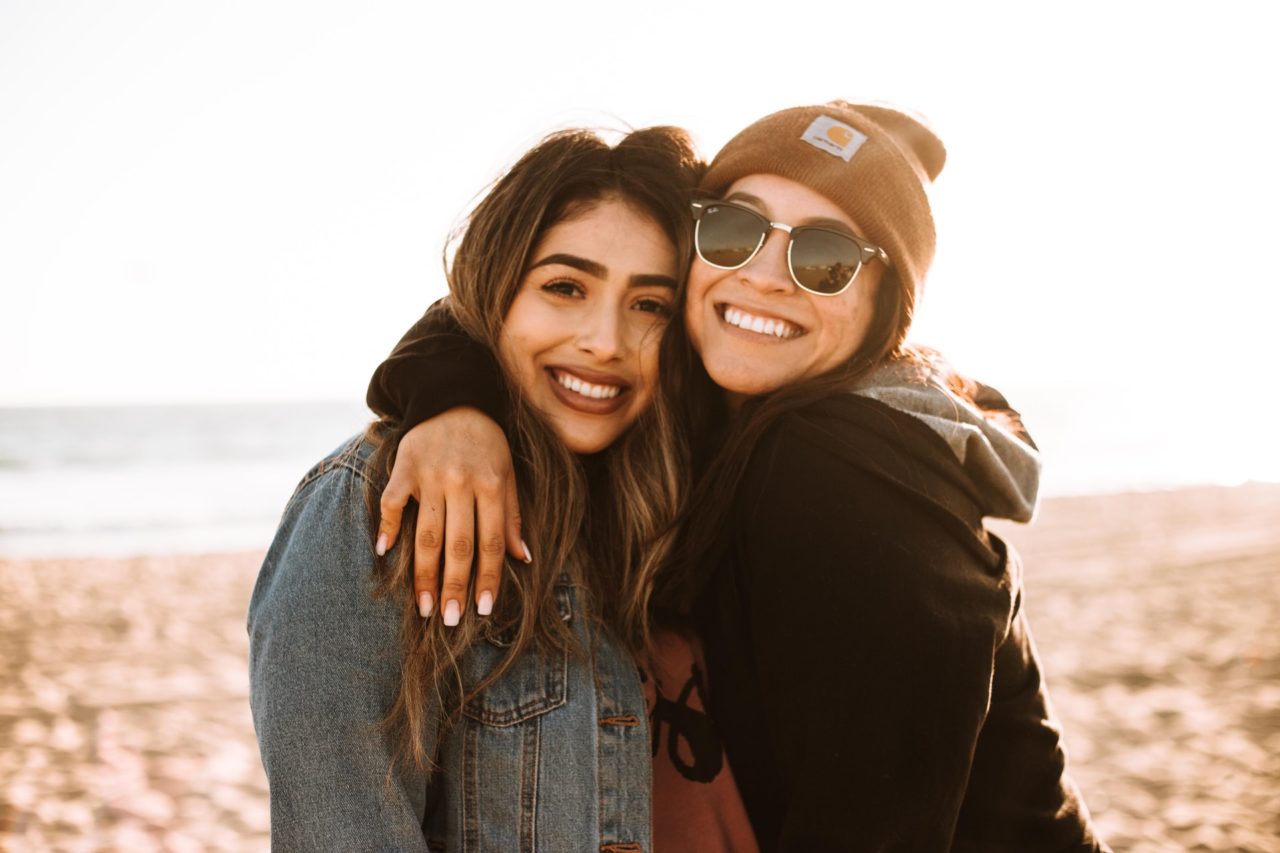 Trend or Way of Life?
Regardless of whether or not it's objectively a good idea to practice hygge (which you now know that, yes, it is), there comes a point of confusion when trends like these blow up online to potentially become just that — mere trends and nothing more.
You may have noticed similar discussions cropping up with the premiere of Marie Kondo's show "Tidying Up" on Netflix. Like hygge, Kondo's famous "konmari" method took platforms like Instagram by storm. Handfuls of new and trendy hashtags emerged as influencers and more casual social media users alike embraced these new ideas.
Other lifestyle trends examples include #urbanjungle, the transformation of your living space into one full of oxygen-giving greenery. As you may recall, it swept the internet with the release of the book by Igor Josifovic and Judith de Graaff.
The same, of course, has happened with hygge.
Whereas true hygge is a state of mind, attempts to capture its mood and all-around good vibes have crowded new hashtags. Seeing posts about interior design labeled as "hygge-inspired" feels like missing the point. You don't need to procure any particular items to embrace hygge—it's not about brand-name blankets and expensive, low-light decor.
Instead, hygge is a way of being and a feeling in your gut. Thinking of hygge as a way of life is a good first start to practicing this powerful mindset.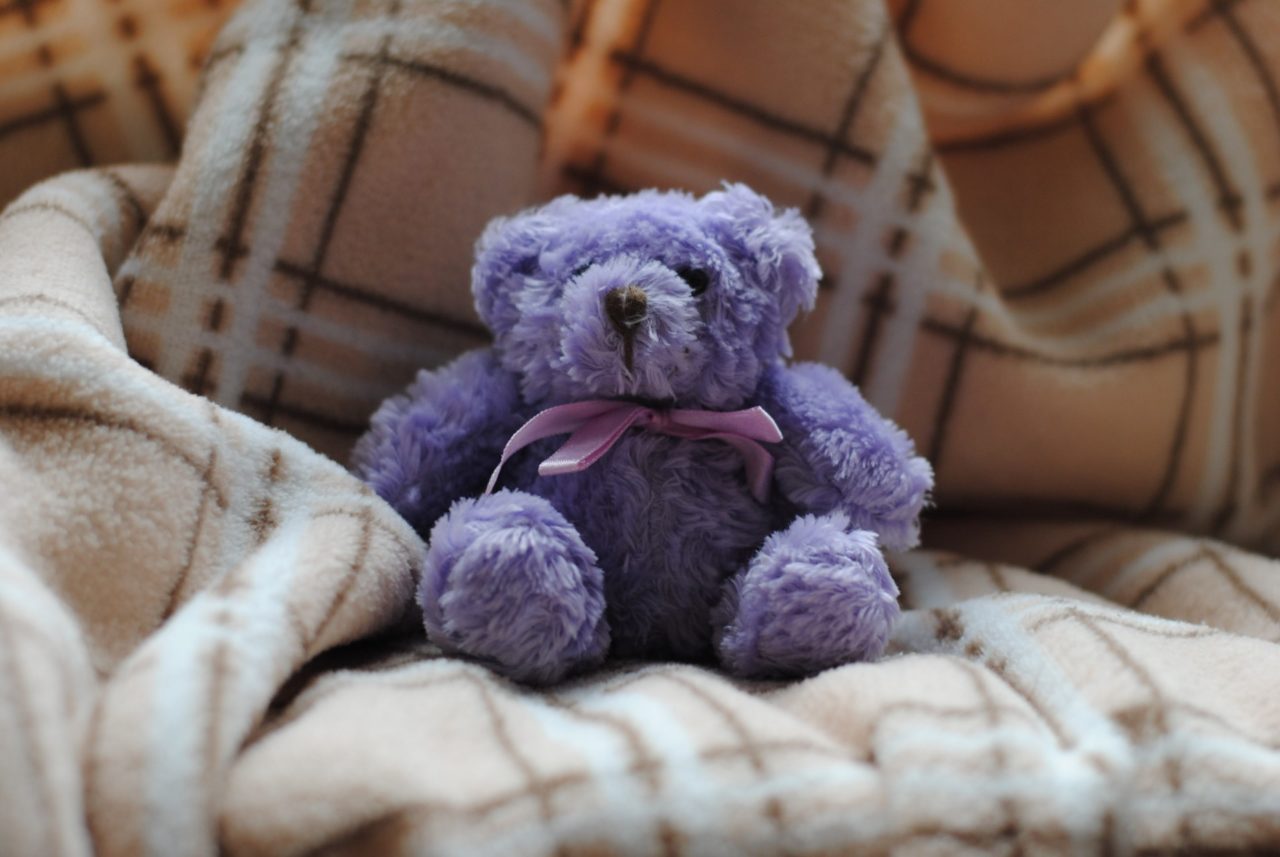 Implementing Hygge in Your Day-to-Day Routine
So, if hygge is more than just a passing trend, how does one practice it?
It's true that we aren't the Danes who originally created this concept out of necessity. Unlike them, as they struggled to make it through the worst of the boredom that came with long periods of darkness and cold, we have no shortage of things to engage us.
However, it can (and should) be argued that this polar opposite situation is exactly the reason why you need hygge now more than ever. Instead of trying to escape boredom, you've likely been advised to unplug and unwind for the sake of your mental health. And that's where we'll start.
Log Off
When was the last time you took a complete vacation from checking your notifications? And, by completely, I mean turn off your phone, ensure that your smartwatch isn't synced to your emails or text messages, and keep your computer far away. Think about the most recent time you did this. How long did it last? How much of that time were you worried about the notifications or new material you might be missing?
Practicing hygge means less screen time and more time focusing on the pleasures of the world around you. Plus, this particular aspect of hygge means that you'll be encouraged to spend more time with friends and family in person rather than relying on social media to stay in touch.
Even better, remember the sleep benefits mentioned earlier? All you need to start seeing some serious improvements is to make the effort to follow this first step of hygge. Because spending time in front of screens can interfere with sleep, the aspect of hygge that encourages activities away from the overwhelming nature of the internet or a myriad of television ads means a more peaceful mind and a more restful sleep.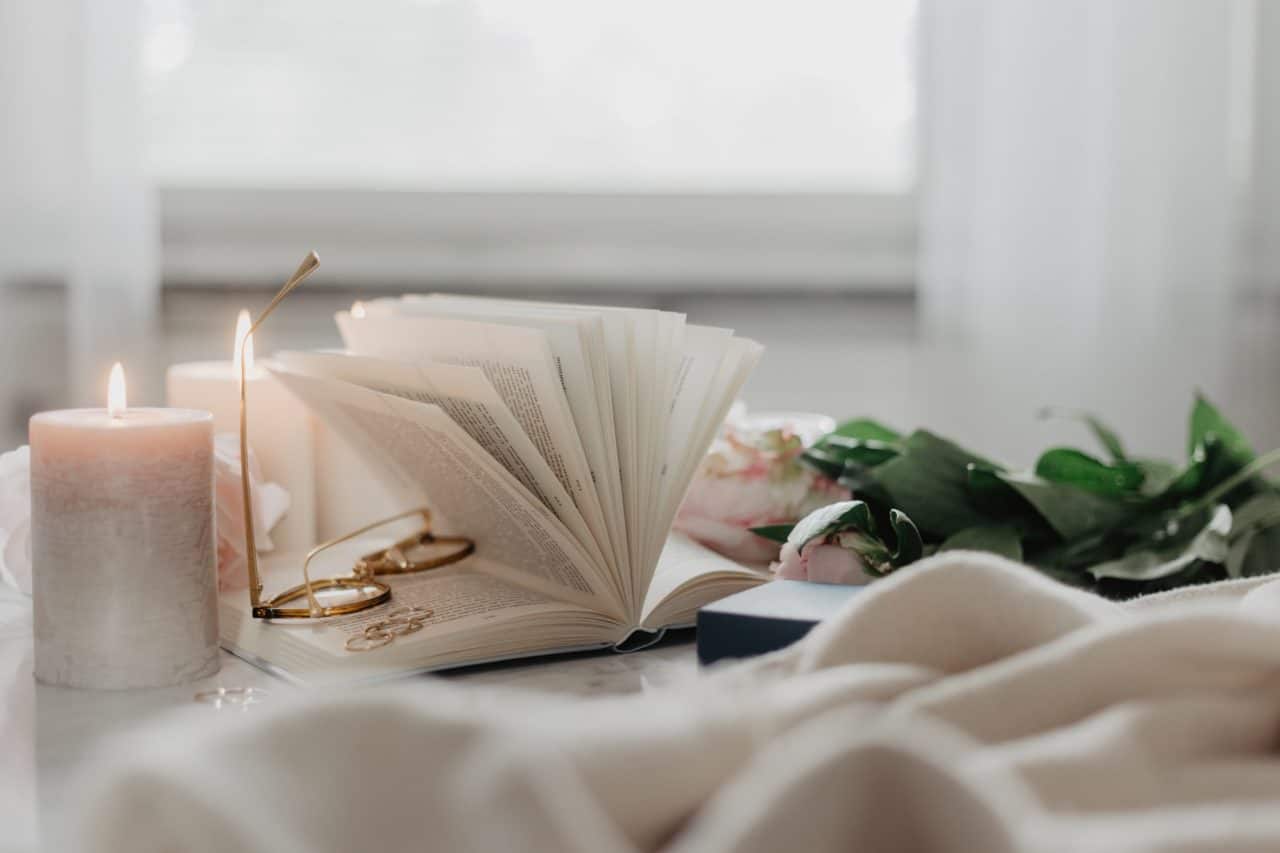 Turn Your Reading Time Into Special Moments
It's easy to say, "I read every day!" In fact, you do!
However, it's what you read these days that's not very hygge. Instead of checking out a stack of well-loved books from the library, it's much more likely that your daily reading time is comprised of brief snippets of information (perhaps from Twitter, Facebook, or your endlessly scrolling platform of choice). Sure, you glean a lot, but when you consume information this way, you don't allow yourself an opportunity to sit with what you are reading.
You read it, process it for half a second, and move on to the next thing. This allows you no time to feel comfortable and at home with the words on your screen.
When reading a physical book, on the other hand, you gift yourself an opportunity to rest your eyes, become physically mindful of the way pages feel in your hands and between your fingers as you turn them, and more purposefully absorb information.
Play With Your Senses
What you experience with your physical senses and your state of mind are constantly influencing one another, making your surroundings a particularly important part of embracing hygge. As you find comfort with your vision, sense of smell, taste, touch, and sound, your mind will be more capable of settling into that slow, appreciative state that hygge describes.
For instance, light some candles. Burn some incense, melt wax cubes, or use an oil diffuser. Bake something or let a warm soup full of flavorful herbs simmer on the stove until the aroma fills your home. Enjoy the comfort of a weighted blanket, or let your fingers explore the texture of a woven quilt.
And don't forget to play some relaxing music, or simply crack a window and enjoy the sounds of nature. When you truly sit with yourself and focus on these small delights, it will become easier to find comfort and wonder in many things we take for granted.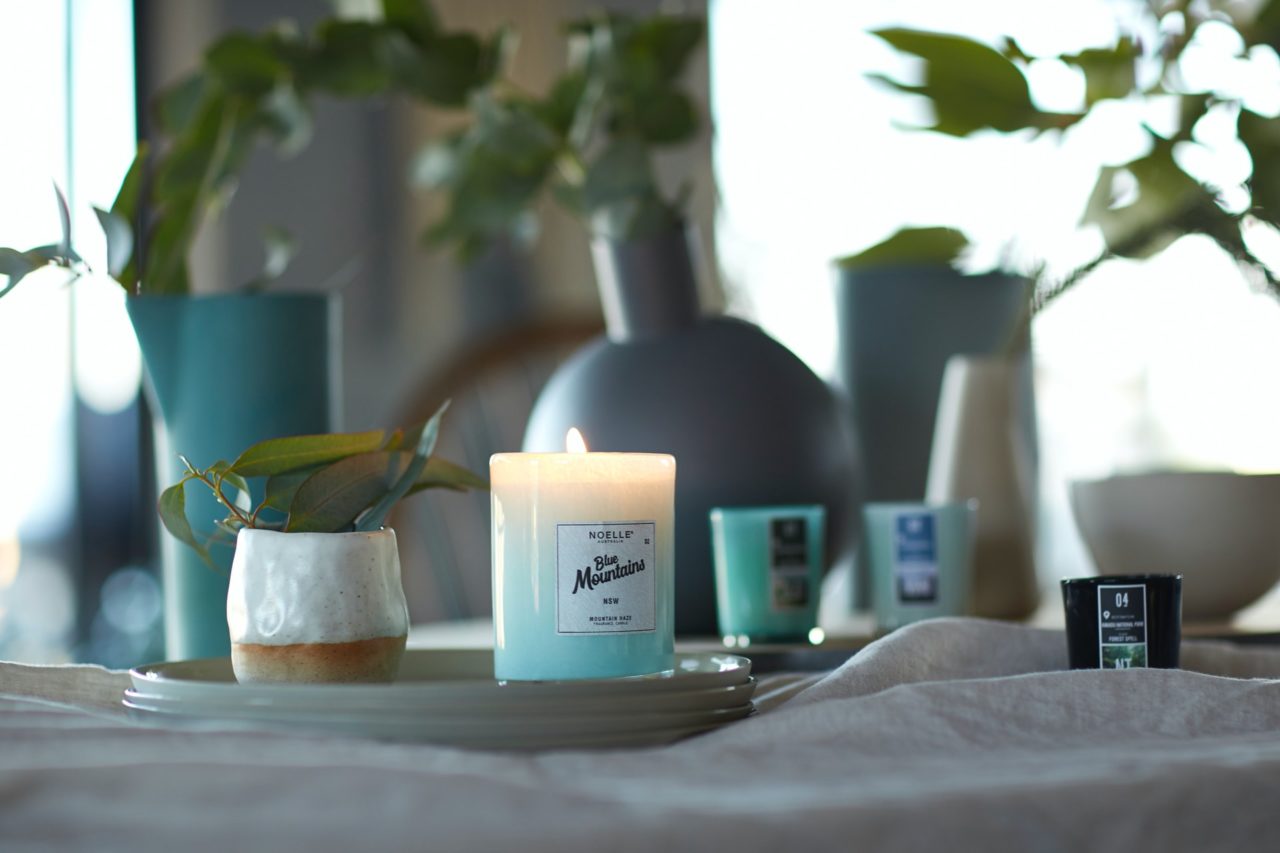 Do What You Normally Do, But Do It Slowly
If you've heard of hygge as a lifestyle movement, you've likely also heard about mindfulness meditation. Of course, it's practice that has become prominent thanks to accessible apps like Headspace and libraries of guided meditations available on YouTube and Audible. The art of living mindfully boils down to one basic principle—remaining fully in the present and appreciating the moments around you.
Louisa Thomsen Brits, the author of Book of Hygge, writes about the connections between hygge and mindfulness. She considers hygge a way to bring meaning to mundane tasks, a practice you'll also hear frequently encouraged within the mindfulness movement.
Stay Unplugged, But Do It With Friends
By no means does hygge have to be a solitary activity! In fact, a central tenet of hygge is the experience of enjoying life with those close to you.
By finding ways to interact with others that don't involve televisions or computers, hygge allows you to unlock a way of life that goes unexplored by many. Playing board games, card games, or telling stories around a campfire with a beer or a cup of hot cocoa is all hygge. Indeed, each of these activities brings a new meaning to the word that you won't find practicing hygge by yourself.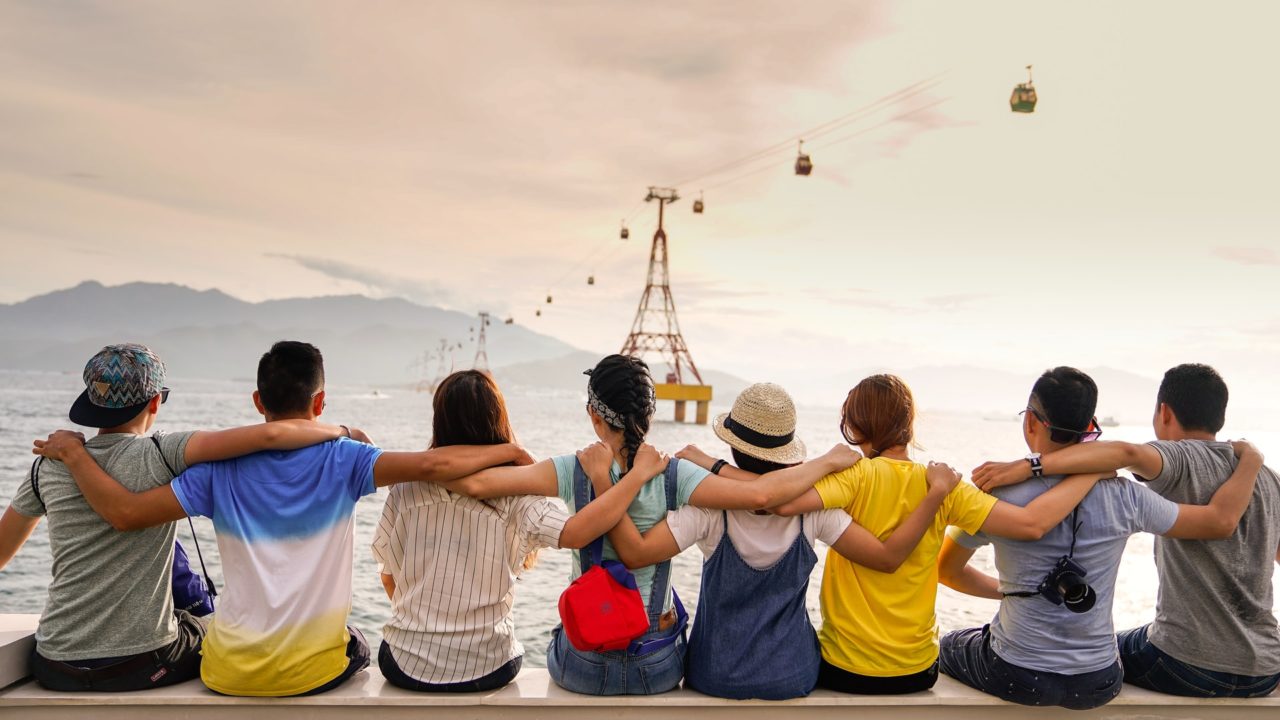 Don't Keep It Confined to the Winter Months
While hygge may have connections to cold, dark, and lonely Scandinavian winters, Danish culture has embraced hygge as a year-round sentiment. Sure, some call it the "art of being cozy," but truly embracing hygge as a way of life means more than warm socks, heavy blankets, and hot soup.
There are plenty of hygge moments in the summer, too. Take a moment to think about the aspects of summer that bring you the most joy. Maybe you imagine a picturesque picnic on a grassy knoll, sipping a glass of chilled wine while you sit on a blanket and watch the clouds. Perhaps you think immediately of the way the ocean tide washes over your toes during a beach vacation with your loved ones.
Whether or not you're someone who normally likes warm weather, practice hygge dutifully by making it a part of your life no matter the circumstances. Even if this just means filling your home with some fresh flowers or taking a stroll through the farmer's market each weekend, summer hygge isn't something to be discounted!
Summing Up Hygge
Feeling cozy yet? Here's what I love about hygge: no matter your lifestyle or life circumstances, you can do it. Find these small ways to make your daily life cozier, more relaxed, and a little less frantic. You'll be glad you did!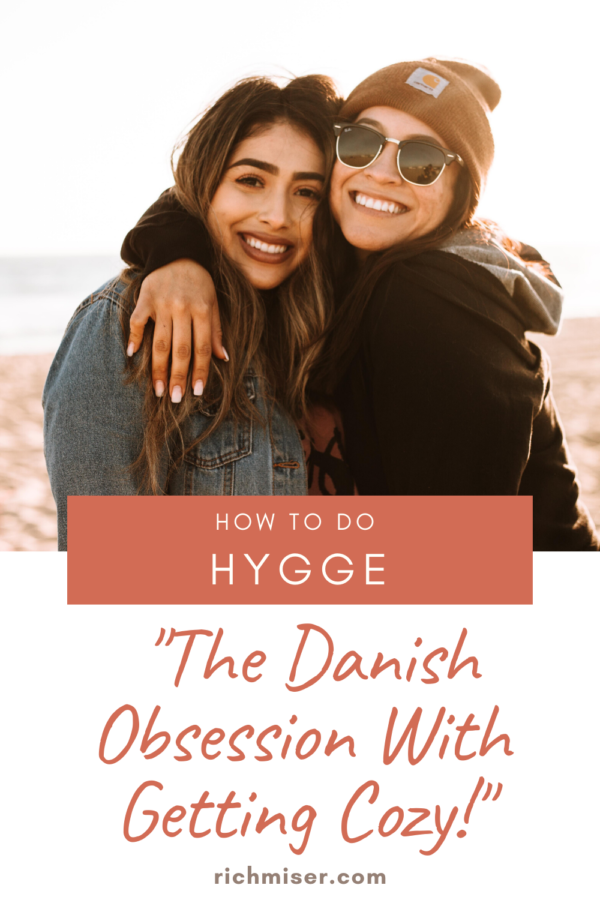 How do you do hygge?