G'day! Fancy going Down Under? I know I've always dreamt about visiting Australia, one of the most amazing places on the planet. So how do you start planning a trip? Well, we can begin by checking out some interesting and fun facts about Australia that you may not have known.
As it turns out, this continent and country has it all. From first-rate beaches to even skiing, there's enough for a lifetime of adventure. Let's get down to it.
Interesting & Fun Facts About Australia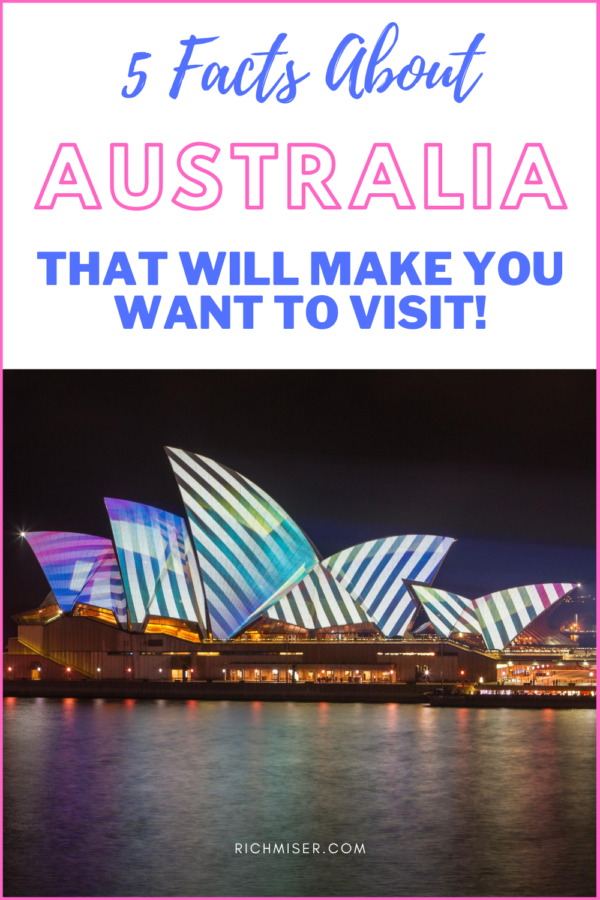 The Australian Alps Get Even More Snow Than the Swiss
When most people think of Australia, they imagine glimmering beaches, sparkling blue oceans, lush eucalyptus trees, and vast deserts. However, one of the facts about Australia that surprises many potential visitors is just how much of it sees snow. Snow covers more ground in Australia than it does in Switzerland!
This makes Australia a fantastic destination for skiing and winter sports enthusiasts in search of some snow during the offseason. Remember, because Australia is in the Southern hemisphere, snowfall occurs between June and September during most years. And if that's not incentive enough to check out Australia's picturesque peaks, the country is also home to the largest ski resort in the Southern hemisphere—Perisher.
Perisher is the Largest Ski Resort in the Southern Hemisphere
Indeed, while Perisher is newer than many ski resorts (having only been around since 1995) its prime location has the highest altitude terrain in Australia, the most reliable snowfall, and the most ski lifts on the continent. Visitors can take advantage of everything that Perisher Valley and the surrounding areas have to offer. For example, there are the famous Mount Blue Cow, the historic Smiggin Holes, and Australia's longest ski lift, Skitube Alpine Railway.
Winter sports aside, Perisher offers an array of other resources and opportunities for relaxation to its visitors. Perisher Village, a quaint gathering of restaurants, cafes, coffee shops, and even a supermarket and pharmacy, sits nestled amongst a mountain's base and serves as a restful hub for Perisher's visitors.
In a nutshell, Perisher boasts seven mountain peaks, 47 lifts capable of lifting over 50,000 skiers each hour, and more than 3,000 acres of skiable area.
In fact, the Great Barrier Reef is so unique and incredible that it is regarded as one of the Seven Wonders of the Natural World. What an interesting and fun fact about Australia!
The Great Barrier Reef has been getting an increasing amount of attention lately due to unfortunate circumstances. Many conservation experts estimate that the Great Barrier Reef, composed of vast numbers of living organisms, could die by the year 2050.
As activists around the world continue to fight the devastating effects of global warming that have led to a phenomenon called "coral bleaching," (the primary reason for the Great Barrier Reef's decline) more and more tourists are rushing to Australia's coast to experience the reef for themselves before it's too late.
You can have your own experience with different budgets and adventure levels. Some prefer glass-bottomed boat tours, while plenty of others can't wait to get their feet wet while snorkeling amongst the impressive array of tropical fish and colorful corals. From scuba diving to sailing, there is no shortage of resources tourists can utilize in order to soak up the sun and enjoy everything this natural masterpiece has to offer.
A Myriad of Tours
If you're looking for some specific suggestions to peruse, check out Quicksilver's Great Barrier Reef tours. From catamarans to semi-subs, Quicksilver is one company offering a variety of services to tourists hoping to make the most of their time at the reef.
Ocean Spirit Cruises at Michaelmas Cay boasts similar offerings for those keen to explore. First, you'll enjoy a two-hour sail aboard the catamaran fondly named Ocean Spirit. Once you reach Michaelmas Cay, the world (or reef) is your oyster!
Looking to the Skies
Finally, the Great Barrier Reef isn't all about what's underwater. Don't forget to keep your eyes on the sky, too, and enjoy watching some of the 40 species of seabirds that thrive in this protected sanctuary area.
75% of Australia's Animal Species Remain Undiscovered
Australia is often considered a mecca for diverse and unusual wildlife. Of the vast number of animal species on this vast continent, only about 25% have been discovered. The rest remain a mystery to humans (for now)!
A few of Australia's most interesting and iconic species include the kangaroo, koala, emu, platypus, box jellyfish, and wombat. To someone who hasn't visited Australia before, seeing these unique animals in person is a once-in-a-lifetime experience. There's nothing like finally spotting these splendid creatures in the wild. It's a whole different world compared to the pages of a magazine or on a television screen!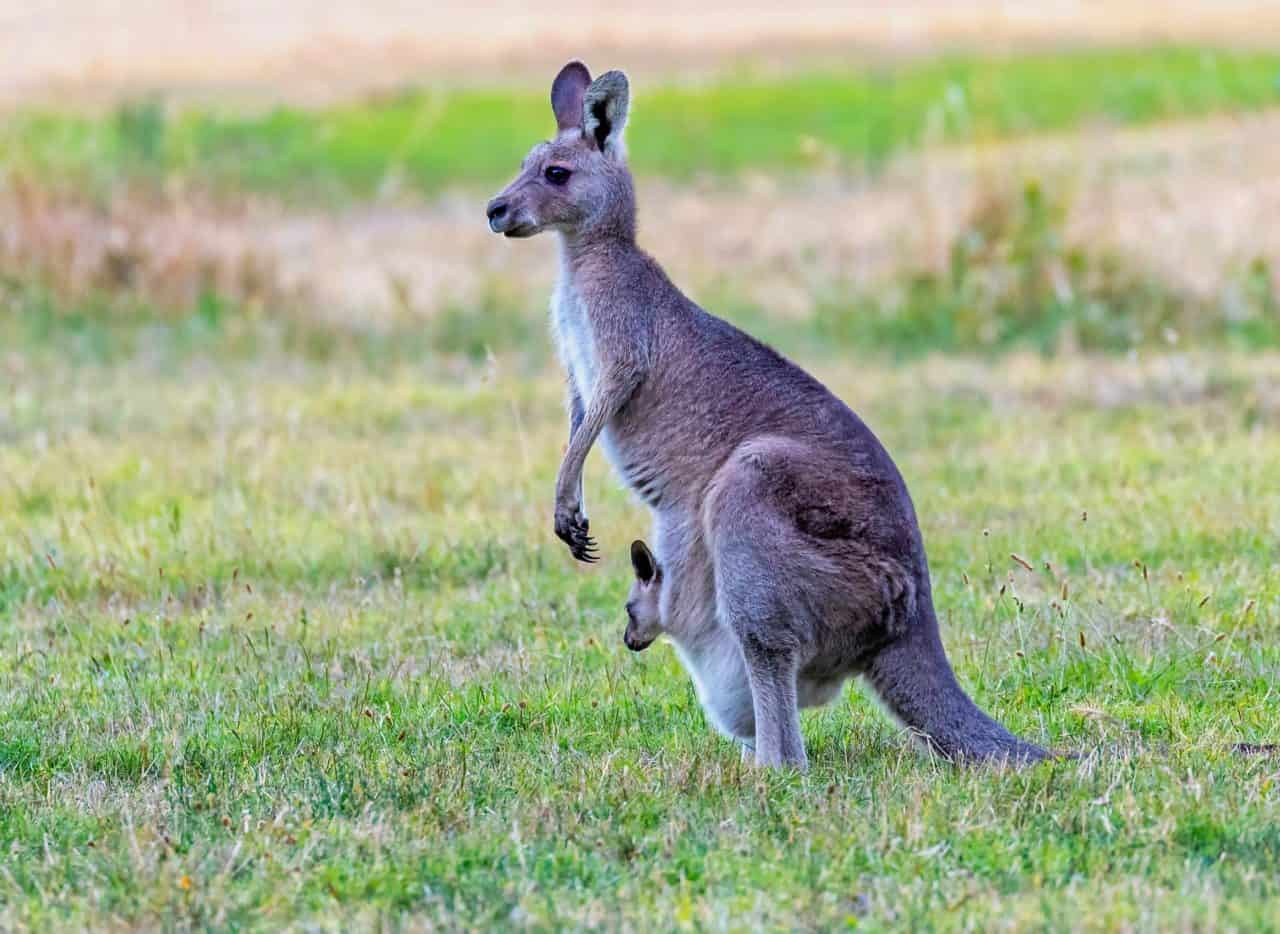 The Dryer Wildlife
Unsurprisingly, Australia is one of the world's best safari destinations.
Those who prefer to keep their wildlife observation out of the water can take advantage of any number of safari tour packages offered by companies throughout the region. Expert guides take tourists through the vast amounts of unpopulated Australian environments, where wildlife remains thriving and undisturbed.
Some Bonus Trivia
For the animal lovers out there, check out these additional interesting facts about Australia and its most unique species:
If you find cube-shaped poo on the ground during your time Down Under, you'll know you've have crossed paths with a wombat.
The platypus, often depicted as a strange but lovable and cuddly species, is actually incredibly venomous. These toxins are powerful enough to kill a small dog!
Speaking of the platypus, we would be remiss not to mention that platypuses are one of only two mammals in the animal kingdom that lay eggs. The other also resides in Australia—the echidna.
These incredible facts are only the tip of the iceberg when it comes to things you can learn on an Australian safari.
Australia's Highway 1 is the World's Second Longest
A lot of folks may not know this interesting and fun fact about Australia. Roughly 9,000 miles of highway comprise Australia's Highway 1. It's the world's second-longest highway and circles the entire continent.
Nicknamed the "Big Lap" due to its winding trail around the outer edge of the continent, this highway connects seven out of Australia's eight capitals, making it an excellent way for tourists to explore Australia's most iconic cities.
Some of the major cities on Highway 1 include Sydney, Brisbane, Cairns, Darwin, Broome, Perth, Adelaide, Esperance, and Melbourne. This road even continues to Hobart, Tasmania, if you're looking for a neat little detour!
A few things to keep in mind if you're considering travel along Highway 1:
Australian traffic laws vary from U.S. laws, so familiarize yourself with the basics in order to stay safe and keep your trip accident (and violation) free.
Do your research before embarking on a trip to Australia with the plan to travel Highway 1 by car. It's possible that you'll need an international driver's license in order to operate a vehicle in Australia.
Don't underestimate the necessary timeframe! 9,000 miles is a long trip, and tourists who are hoping to explore Australia by traveling the entire length of Highway 1 should plan for a vacation lasting several weeks.
If you're like most visitors, you'll want to do much more than just make the drive. The possibilities of stops and detours are endless, but a couple of the more popular destinations touched by Highway 1 include:
Popular Highway 1 Destinations
Melbourne
Many travelers have affectionately dubbed Melbourne as the "most European" city in Australia due to its reputation as an area that fully embraces the fine arts and exquisite cuisine. Plus, Melbourne is a great place to take a break from your car for a day or two and instead utilize the city's free City Circle Tram.
Melbourne's architecture is another of its strong points. It'll satisfy and longing for a touch of European flair during an Australian adventure.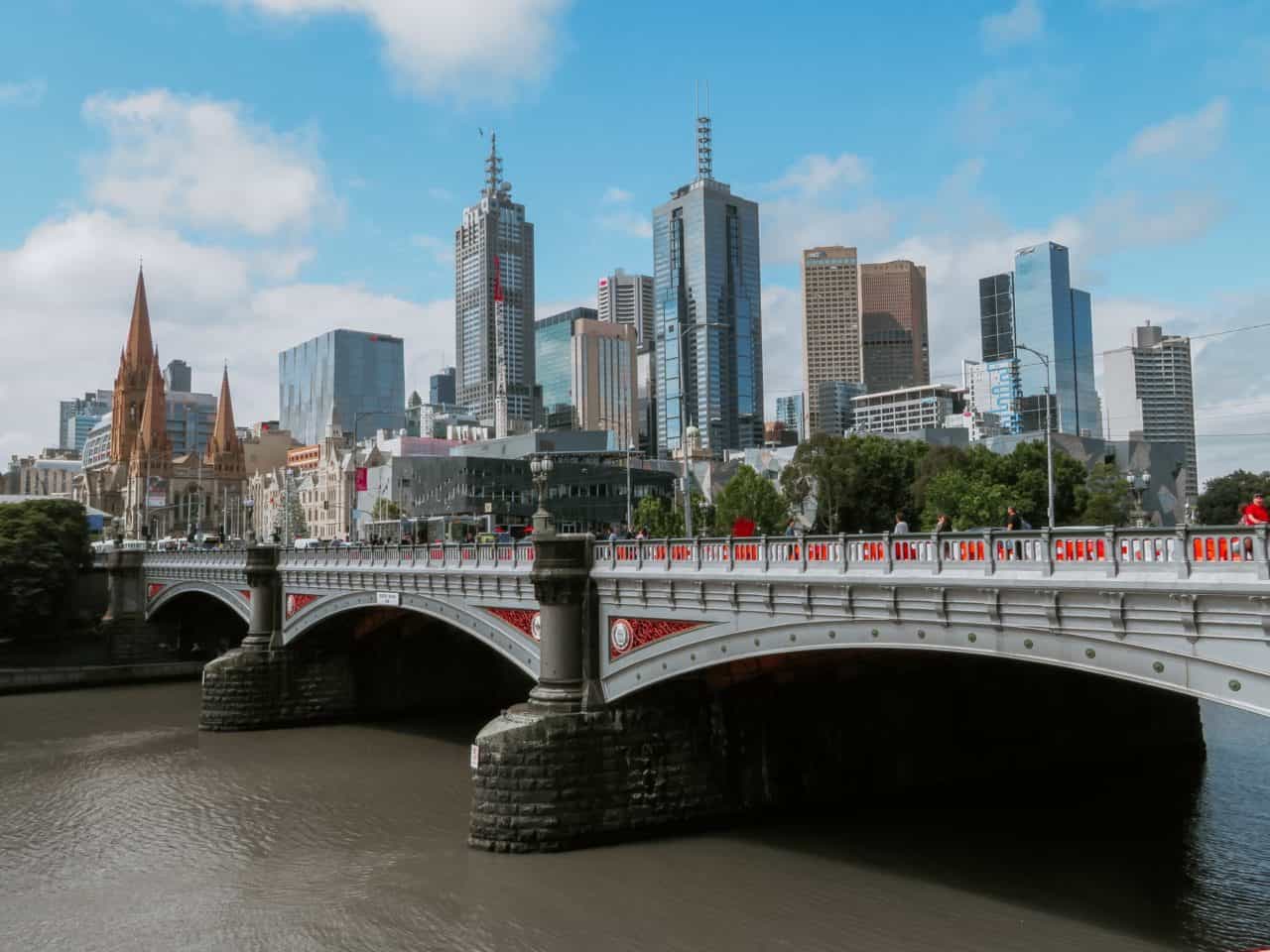 Sydney
In the state of New South Wales, Sydney remains one of the most iconic destinations in Australia. From a bustling nightlife to an impressive collection of museums, theatres, and festivals, Sydney is a fantastic city to take a pit stop for a few days, if you can spare the time.
We'll talk more about the famous Sydney Harbor and Opera House in a moment, but don't forget to explore other, lesser-known parts of the city, too. The city of Sydney offers three free walking tours each day, where locals will guide you directly to the best of the best.
Here's a video to whet your appetite:

The Story of the Chicken and the Cellist
In the Sydney Opera House's Joan Sutherland Theatre, patrons will find a net installed above the orchestra pit. This net has been there since the 1980s, when an opera production featuring live chickens had a comical mishap involving one chicken going rogue, falling from the stage, and landing atop an unfortunate cellist.
Speaking of Sydney (Highway 1 drivers—this is for you), the Sydney Opera House is one of the most iconic structures in Australia. Gracing the glossy covers of postcards, it's a picturesque addition to any traveler's photography portfolio. It's no wonder, thanks to its stunning architecture and iconic outline!
However, the Sydney Opera House isn't just a popular tourist photo spot. Visitors to Australia who have an appreciation for the fine arts and want to enjoy a production within one of the world's most famous opera houses will be happy to know that the Sydney Opera House hosts more than 40 shows each week.
History buffs love the opera house, too, thanks to its rich history of design, construction, and ongoing contribution to the fine arts and entertainment. Today, it continues to serve as a symbol of Australian history and the people itself, bringing visitors and locals together to celebrate the arts and Australian culture.
Don't Forget to Visit the Sydney Harbor Bridge
Don't forget to visit the Sydney Harbor Bridge before or after your time at the Opera House. This nearby bridge, opened in 1932, is now one of the longest steel-arch bridges in the world. Not only is there a highway along it, but there are also pedestrian paths and even four railroad tracks!
The more adventurous may even want to climb this bridge, but there are less extreme ways to appreciate this stunning piece of architecture if you're afraid of heights.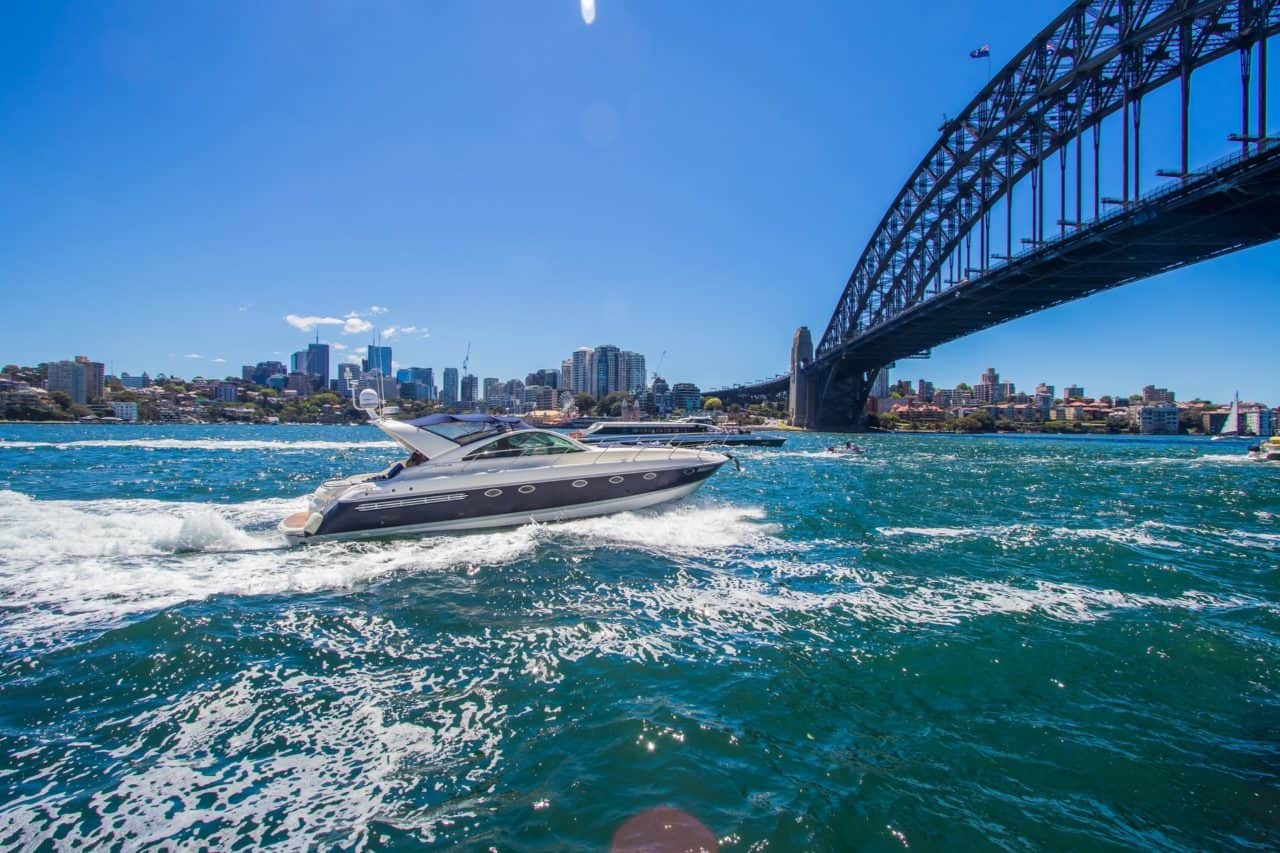 Here's an interesting and fun fact about Australia. Tourists in search of the complete Australian experience would be remiss not to venture offshore, since there are thousands of islands surrounding the mainland.
Of course, this massive number of potential destinations overwhelms most visitors. Not to fear! A much smaller number of these islands remain incredibly popular spots, each with its own unique offerings.
Whitsunday Islands
These 74 islands scattered along Australia's East coast are some of the most popular, and with good reason! Each of these islands is located within the Great Barrier Reef Marine Park, making them excellent travel destinations for those who want to spend time with the majestic reef.
Whitsunday Island is the largest of these islands, and it's famous for Whitehaven Beach. There, it's said that the sand is so clean and pure that you could use it to brush your teeth!
Rottnest Island
Fans of history will enjoy Rottnest Island not only for its natural beauty but also for its rich association with a variety of critical points in Australia's past.
Called "the island with a thousand stories," Rottnest separated from the continent seven millennia ago. Since then, it has played a key role in both World War I and World War II, and it remains home to a number of historic buildings and structures.
Fraser Island
As the world's largest sand island, the entirety of Fraser Island is a part of Great Sandy National Park, protected by law under the Nature Conservation Act of 1992.
Its value to the country and continent of Australia is represented by its rich natural and cultural heritage, and the island is a favorite of both geologists and biologists. The diversity of its wildlife and natural formations is incredible, however, to both scientists and tourists alike.
From rainforests to sand dunes to numerous lakes, Fraser Island is truly one of the more unusual islands in the world. (To be clear, yes, the rainforests themselves have grown on top of these sand dunes. No wonder the island is so vastly unique!)
Summary Video
Before finishing up, let's take a look at another video summarizing some amazing facts about Australia:

Summing Up the Interesting & Fun Facts About Australia
Are you feeling it yet? I know I am! As we've seen, Australia is one of the world's superlative countries, with an amazing variety of man-made and natural beauty and adventure. I can't wait to get on a plane!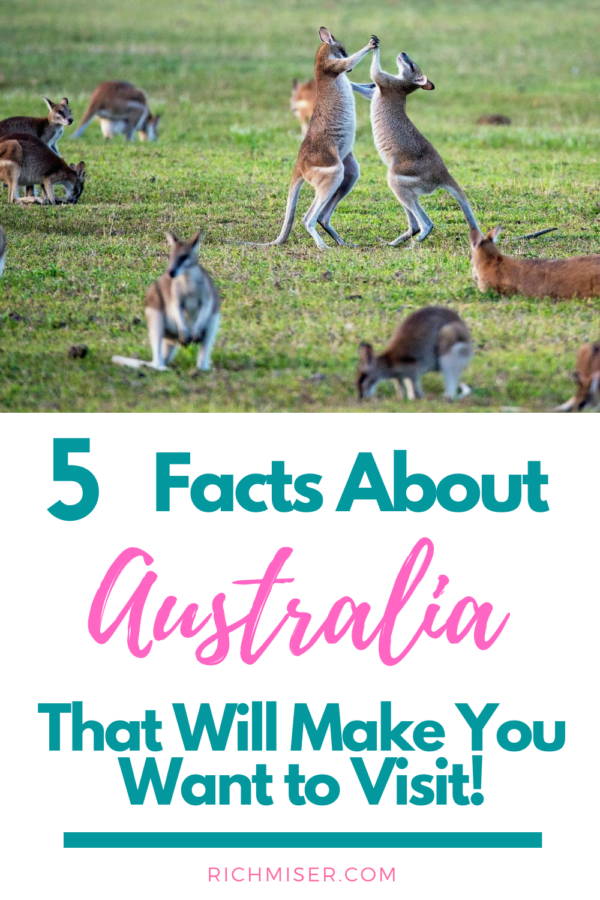 What would you do on a trip Down Under? Any fun facts about Australia to add?