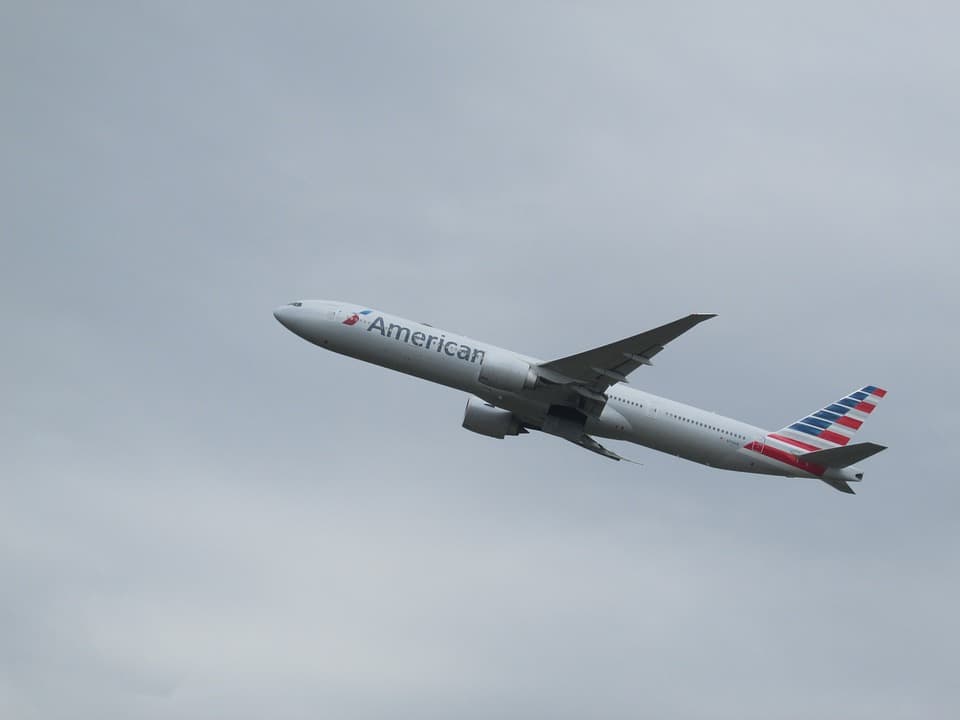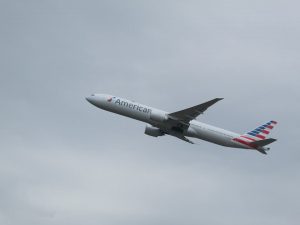 I don't consider myself thick, but some things continue to elude my capabilities. Like why on earth American Airlines continues to charge twice as much for an inferior product. I'm talking about its transcontinental first and business class versus JetBlue's much-acclaimed Mint.
The (Non) Dilemma
So it turns out I'm going to the Golden State (Los Angeles) next month for business (from my hometown of Miami), and the budget is there to travel in a premium cabin. I'm an American Airlines loyalist, and always try to fly them because I haven't been able to convince myself to let go of the AAdvantage program, despite last year's negative changes and the horrible sAAver-level award availability. I feel a strong pull to the airline for several reasons, including that they have a lot of flights out of my home airport of Miami, and that I love going to the MIA Centurion Lounge.
With this in mind, I started my airfare search at American's website, even though they don't have the best domestic premium cabin, especially if you get stuck in an old jet. I was frustrated by what I found: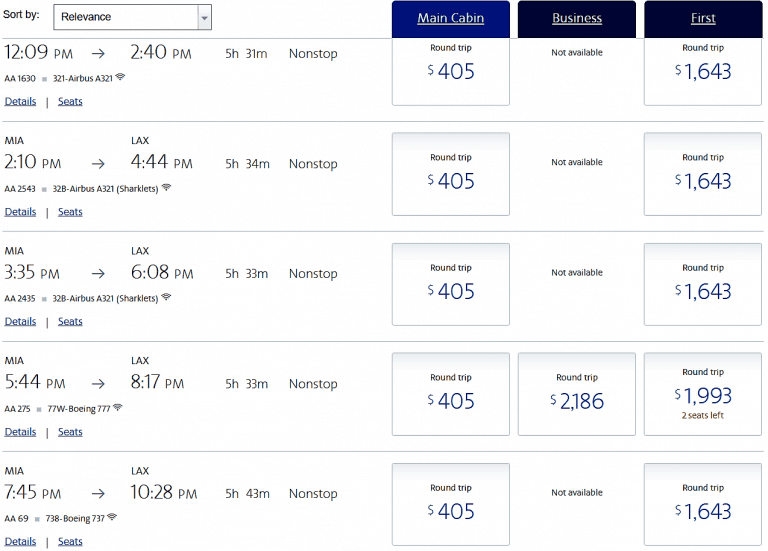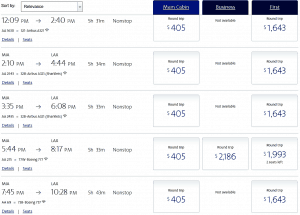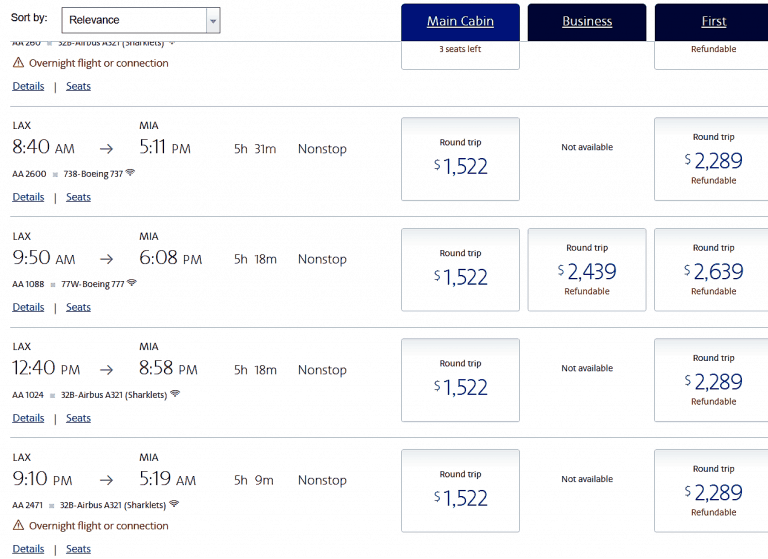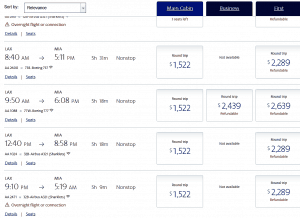 Really, American?!? Around two grand? And you won't even let me pick a lower, nonrefundable fare?
Red-faced, huffing and puffing I went to JetBlue's website, to look for their well-reviewed Mint product, widely considered the best domestic business/first class available. I could get it, but didn't want to because it would mean several annoyances for me, including:
Flying out of Fort Lauderdale (over an hour away from my house);
Not getting a Centurion Lounge; and (most painfully)
Not getting American elite credit
In fact, by not taking this trip on American, I am pretty sure that I will not re-qualify for Platinum status next year (I'll be Gold). So, reluctantly, I priced out the flight on Mint: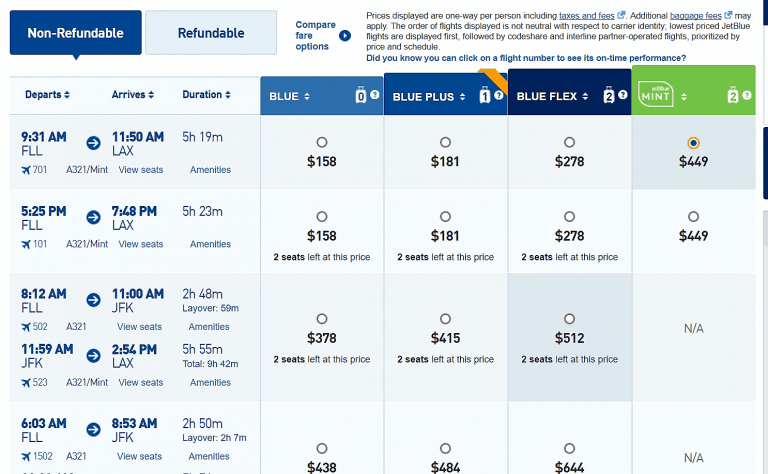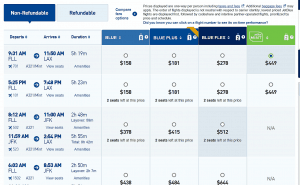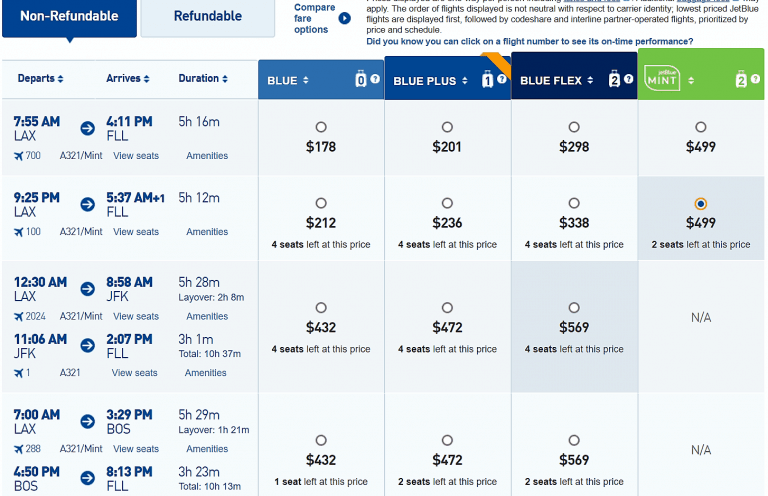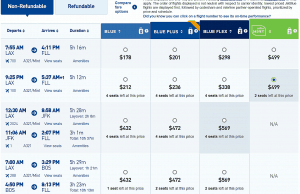 Wow. Less than a thousand dollars for a superior product. Less than half price. In fact, I can take a GroundLink town car, travel politician-style to and from the FLL airport, and still come out hundreds ahead.
So, despite my strong desire to fly American out of MIA, I booked Mint. I would suggest you do the same in this situation.
An Old Flame, But No Spark
American has been on a roll lately, doing more and more to alienate its best customers, especially with the damage they've done to AAdvantage and the terrible sAAver level availability for award tickets. There's other fish in the sea, and I'm starting to stray.