It is said that Jiu Jitsu is the gentle art of folding clothes with people still in them. I read this the other day on Reddit and had a good laugh. But perhaps laugh not, because, as we'll see, Brazilian Jiu Jitsu is an amazing martial art and combat sport that can make your life better in plenty of ways.
And it's not just about knowing how to defend yourself. It brings many gifts, including physical fitness, discipline, and fun!
Let's grapple (pun intended) with this incredible art and sport.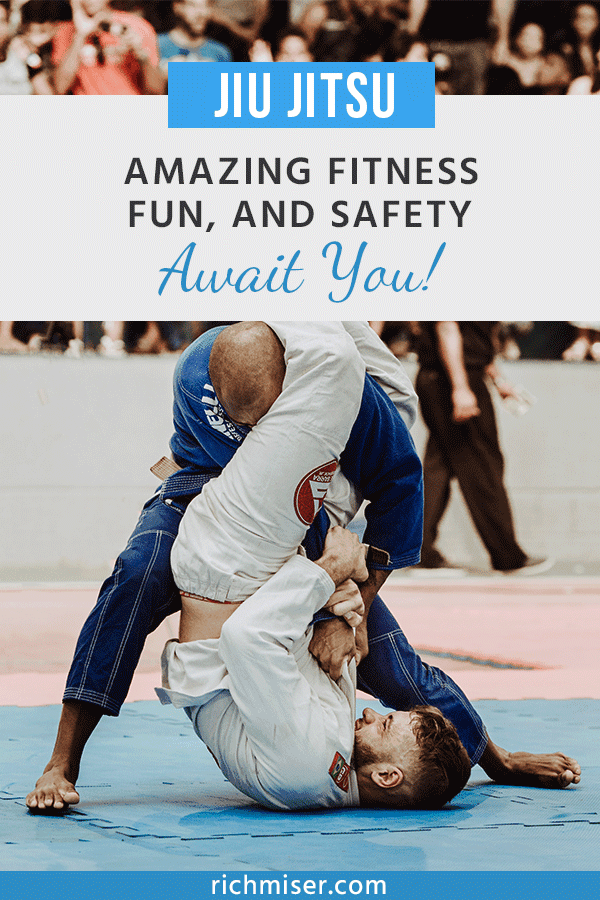 Note: For our sources, please scroll down to the bottom.
Live Better With Brazilian Jiu-Jitsu!
If you've been considering taking up Brazilian Jiu Jitsu (or just looking for a great martial art), you've come to the right place.
Here's everything you need to know about it, from its history to the health benefits it has to offer. It'll help you decide whether or not it's a good fit for you.
What is Brazilian Jiu Jitsu?
Many people have heard of Brazilian Jiu Jitsu, but they aren't quite sure what it is and how it differs from other martial arts practices, such as Krav Maga or Muay Thai.
The literal translation of Jiu Jitsu is "gentle art." Brazilian Jiu Jitsu is a grappling-focused form of martial arts. It's considered to be one of the best self-defense techniques someone can master. In fact, Royce Gracie, a Jiu Jitsu master, won the first-ever Ultimate Fighting Championship!
Individuals who practice Brazilian Jiu Jitsu (or "BJJ" or just "Jiu Jitsu" for short) utilize a variety of techniques meant to immobilize their opponents. Examples of moves commonly used in BJJ include locks, scissor guards, and chokeholds.
BJJ competitors are divided into two categories: Men's and Women's Singles. All people can participate, regardless of their size or physique. With proper training and sufficient practice, just about anyone can become a proficient practitioner.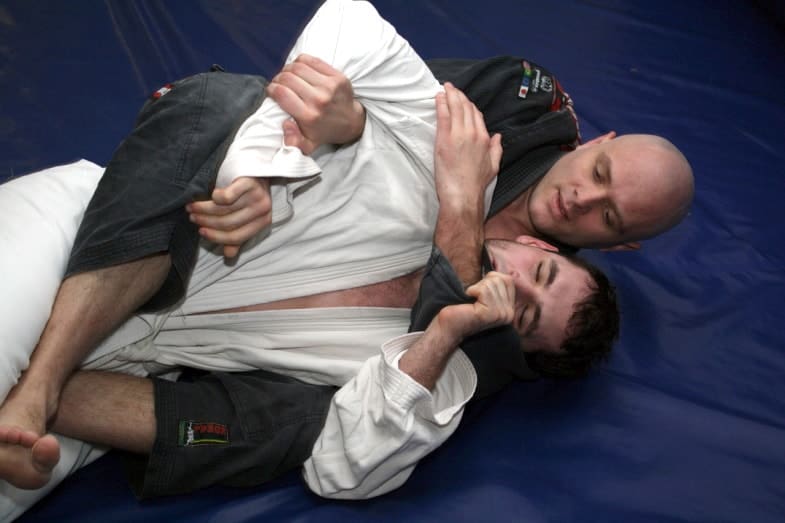 A Brief History
Jiu Jitsu originated in Japan. It has been practiced there for hundreds of years. Most people attribute the origin of Jiu Jitsu to a man named Mitsuyo Maeda. He is known in Brazil as Conde (or Count) Coma.
Maeda practiced under the father of Judo, Jigoro Kano. Maeda, who was a star pupil of Kano's, was eventually asked to help spread Kano's style of Judo (which he called Kodokan Judo but later became known as Jiu Jitsu) throughout the world.
After traveling to the U.S., England, and several other countries, Maeda ended up in Brazil. There, he met a troubled teen named Carlos Gracie.
Maeda took Gracie under his wing and began to teach him. After learning from Maeda, Gracie and his family continue to practice and modify the style of Jiu Jitsu until it became its own martial arts form known as Brazilian Jiu Jitsu.
Gracie Jiu Jitsu
The Gracie family played an integral role in the establishment and promotion of BJJ. The Gracie brothers all became prolific Jiu Jitsu champions, with George Gracie being the one to receive the most honors while competing.
Because of the Gracie family's role in the foundations of BJJ, some schools advertise the fact that they teach "Gracie Jiu Jitsu" over other styles. This can be confusing for folks who are learning about Jiu Jitsu for the first time and aren't sure what to look for when searching for a school in their area.
In terms of technique and style, there probably aren't huge differences between Gracie Jiu Jitsu and BJJ (it's the same sport). The main difference is the name itself. However, schools that promote Gracie Jiu Jitsu tend to place more emphasis on self-defense and less of an emphasis on the sport itself.
Here are four videos on Jiu Jitsu from a Gracie instructor:
Gracie Video One – History
Video Two – Basics I
Gracie Video Three – Basics II
Video Four – The Philosophy
Brazilian Jiu Jitsu vs Japanese Jiu Jitsu
There may also be some confusion among those who are just learning about Jiu Jitsu when they hear people referencing Brazilian Jiu Jitsu and Japanese Jiu Jitsu. Indeed, there's some overlap between BJJ and Japanese Jiu Jitsu. An important distinction, though, is that BJJ focuses on one aspect of Japanese Jiu Jitsu — the grappling.
There are lots of other martial arts practices that fall under the Japanese Jiu Jitsu umbrella alongside grappling, such as kata (special, synchronized movements also known as forms), Aikido, striking, and directional throws.
BJJ tends to be more relaxed than Japanese Jiu Jitsu as well. Japanese Jiu Jitsu can be more aggressive and harder. This is due, in part, to the fact that there are more techniques utilized in it compared to BJJ.
Is Brazilian Jiu Jitsu Safe?
It's normal to feel a little concern when delving into BJJ for the first time.
As with pretty much any other martial arts practice, some people worry that practicing BJJ is unsafe. They may worry about getting hurt or hurting someone else. The truth, though, is that BJJ is generally safe for most people to practice, even in a casual and non-professional atmosphere.
In fact, many practitioners consider BJJ to the best safest form of martial arts. This has to do with the fact that a lot of techniques used in other forms of martial arts (kicking, punching, etc.) are not the main focus of BJJ.
There's also the "tap," which is the motion one uses to surrender. When you tap in BJJ, the fighting stops right then. When you feel that you've had enough, it's easy to get out.
The risk of head injuries is also lowered in BJJ compared to other forms of martial arts. Again, this has to do with the fact that punches, kicks, and slams (all of which are common causes of head injuries) are banned.
This is not to say that head injuries are totally avoidable in Jiu Jitsu (as with any sport, injuries can still occur). However, your chances of experiencing one are likely lower than if you participated in another type of martial arts.
Self Defense Benefits
Many people get into BJJ because they want to be able to defend themselves in difficult situations. Jiu Jitsu is a great martial art to learn for those who are interested in self-defense. The following are some specific ways that it encourages self-defense:
Realistic Training
When practicing Jiu Jitsu, students learn techniques that can help them to get out of real-life attacks. They learn to control a situation and protect themselves before an attack occurs. They also learn how to escape and/or control their assailants.
Law Enforcement
BJJ training has been especially beneficial to those who work in law enforcement. This is because it gives officers the edge they need to control a suspect and subdue them without causing harm.
Complementary Training
BJJ can also be a helpful complement to other forms of martial arts and self-defense training. It can help practitioners to become more well-rounded and give them more tools to use to protect themselves when they find themselves in dangerous situations.
Health Benefits
In addition to its self-defense benefits, BJJ also offers a variety of health benefits to all who practice it. The following are some of the greatest health benefits it has to offer:
Aerobic Fitness
If you want to practice a form of martial arts that will improve your cardiovascular health, BJJ is definitely one to consider. It'll get your heart rate up and count as your cardio exercise without you having to set foot on a treadmill.
Improved Flexibility
To be a good grappler, you need to have above-average flexibility. BJJ practitioners see significant improvements in their flexibility over time. This, in turn, can help them to be more mobile and less injury-prone.
Reduced Stress and Depression
Any kind of exercise produces endorphins, feel-good chemicals that can help to relieve stress and feelings of depression. BJJ can be especially empowering, though, and gives practitioners the tools they need to feel competent and in control both on and off the mat.
Reduced Blood Pressure
Because it offers significant cardiovascular benefits, many people find that their blood pressure lowers (without the help of medication) after they've practiced BJJ for an extended period of time. It's not a substitute for medical intervention, of course, but it can be a useful addition for those looking to live a healthier lifestyle.
Increased Strength
BJJ can help you to get stronger, too. The longer you practice, the stronger you'll get in all areas of the body, as BJJ is a true full-body workout.
Better Sleep
Exercise can help you sleep better at night, especially if you're working out earlier in the day. BJJ can be especially helpful for those looking to get more rest because it brings the mind and body together to promote a sense of calmness that can put you at ease before bed.
Social Benefits
BJJ also provides some important social benefits for those looking to be a part of a group. Some specific social benefits include:
Form Friendships
Participating in BJJ gives you an opportunity to make friends who share a common interest with you. You'll meet people from all walks of life in a BJJ class and will form friendships that last a lifetime.
Patience and Humility
In Jiu Jitsu, you learn patience and humility. It takes time to improve and overcome hurdles, and you're inevitably going to experience some losses before you experience victories. This, in turn, can help you to be more humble and patient with people off the mat, which can help you to strengthen your existing relationships.
Finding Brazilian Jiu Jitsu Classes Near You
Are you ready to start training?
Because BJJ has grown in popularity over the last few years, there are tons of options when it comes to finding a class, especially if you live in a larger city. However, not all BJJ classes are created equal. Keep the following tips in mind when you begin your search to ensure you choose the right class for you:
Research the Instructors
Do some research and learn about the instructors before selecting a particular school. Find out what training the instructors have received and how long they've been practicing.
Prioritize Safety
Find out what parameters are in place to ensure student safety during every class. Look at the contracts and waivers you have to sign when registering, too, and make sure you agree to all the terms beforehand.
Learn the School's Philosophy
What is the school's philosophy and mission statement? What do they aim to provide their students? Are they self-defense-focused? Competition-focused? Purely recreational?
Assess the Schedule and Class Structure
Take a look at their schedule and make sure they have a class time that suits your needs.
Consider the class size and structure, too. Will you be able to get the attention you need as a beginner to learn the basics?
Classes don't necessarily have to be divided by skill level, but it helps if there are multiple instructors present to help those at different levels feel comfortable.
Read Reviews
If possible, talk to people who currently train at the school and see what they have to say about it. If you don't have a chance to talk to a current student, look at online reviews and testimonials to get a sense of what the school has to offer.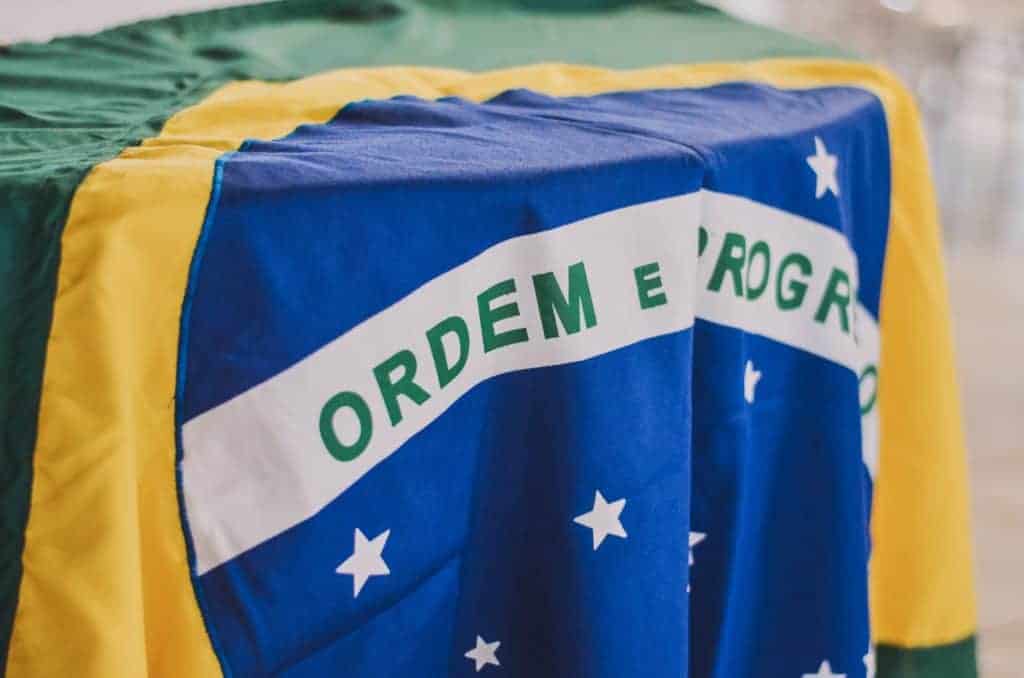 Consider the School's Cleanliness
Look around and consider how clean the school is, too. The mats ought to be clean and well-kept, and the school, as a whole, should be organized and free from things like dust or mold.
Major Brazilian Jiu Jitsu Organizations
It's also best if you can find a BJJ school that is affiliated with a major organization. Here are some of the most well-known BJJ organizations in the U.S.:
International Brazilian Jiu Jitsu Federation
The IBJJF is a for-profit federation that was founded in 2002. The federation's headquarters are in Rio de Janeiro, Brazil, and Carlos Gracie, Jr. is the president. It hosts events throughout the world, with many taking place in the U.S.
Sport Jiu Jitsu International Federation
The SJJIF is the international governing body for BJJ. It's headquartered in Los Angeles, California and was founded in 2011.
North American Grappling Association
NAGA was founded in 1995. The organization hosts BJJ and Submission Grappling tournaments throughout Europe and North America.
American Grappling Federation
The American Grappling Federation was founded in 2011. They run tournaments throughout the country for both children and adult BJJ practitioners. Their headquarters is found in Waxahachie, Texas.
Grapplers Quest
Grapplers Quest is a private organization that was founded in 1998 by Brian Cimins. The organization is headquartered in Wayne, New Jersey and focuses on promoting a variety of Grappling and BJJ tournaments.
Reddit Community
You can find the BJJ Reddit community here.
Try Brazilian Jiu Jitsu Today
Now that you know more about the benefits Brazilian Jiu Jitsu has to offer, are you interested in giving it a try?
If you want to dive deeper into the practice and test out a class, use the information listed above to help you find a great class near you.
As long as you follow these guidelines, you'll have no trouble finding a safe and professionally taught class that will give you the tools you need to become a superb Jiu Jitsu practitioner.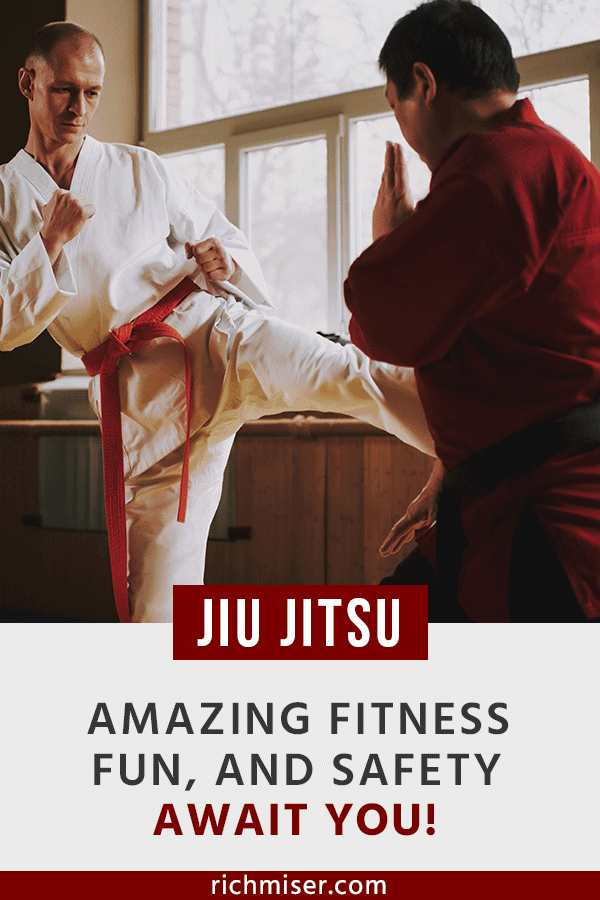 What do you think about Brazilian Jiu Jitsu? Are you a fan of Gracie Jiu Jitsu?
---
Sources:
Grapplers Quest
Embedded YouTube Videos (see above)