I'm only halfway kidding with that title, people – Krav Maga is amazing! As you'll see, it's an incredibly effective system you can learn in self-defense classes; it's self-defense training that can literally save your life. It'll also make you fit and lean, greatly improving your physical and mental health.
Interested in all of this awesomeness? Then read on to find out what it's all about!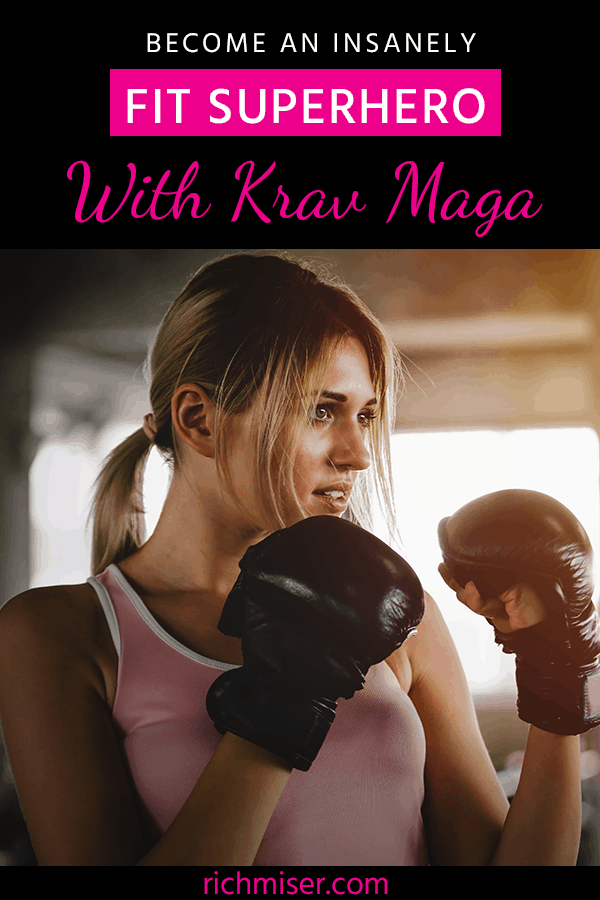 Note: for our sources, scroll down to the bottom.
What is Krav Maga?
Similar to a martial art, it's a self-defense system that focuses on realistic fight-training through a combination of various adapted martial arts techniques. And it's crazy impressive – just take a look at this grainy-but-classic video:

A Brief History
The foundations of Krav Maga can be traced back to the 1930s when Imi Lichtenfeld led a group of young men to defend Jewish neighborhoods from the violent anti-Semitic riots that were taking place in Bratislava at the time.
Although accomplished in boxing and wrestling, Lichtenfeld soon discovered that real-life combat situations were different from competitive martial arts. He thus combined and tweaked various martial arts techniques to create an effective self-defense system.
In 1948, Lichtenfeld became Chief Instructor for Physical Fitness and Krav Maga at the School of Combat Fitness in the Israel Defense Forces, where he created Krav Maga as an established system. Though his original service was military, Lichtenfeld started teaching civilians in the 70s.
Since then, many organizations have been established worldwide (some by Imi Lichtenfeld's first students) as the self-defense system gradually gained popularity.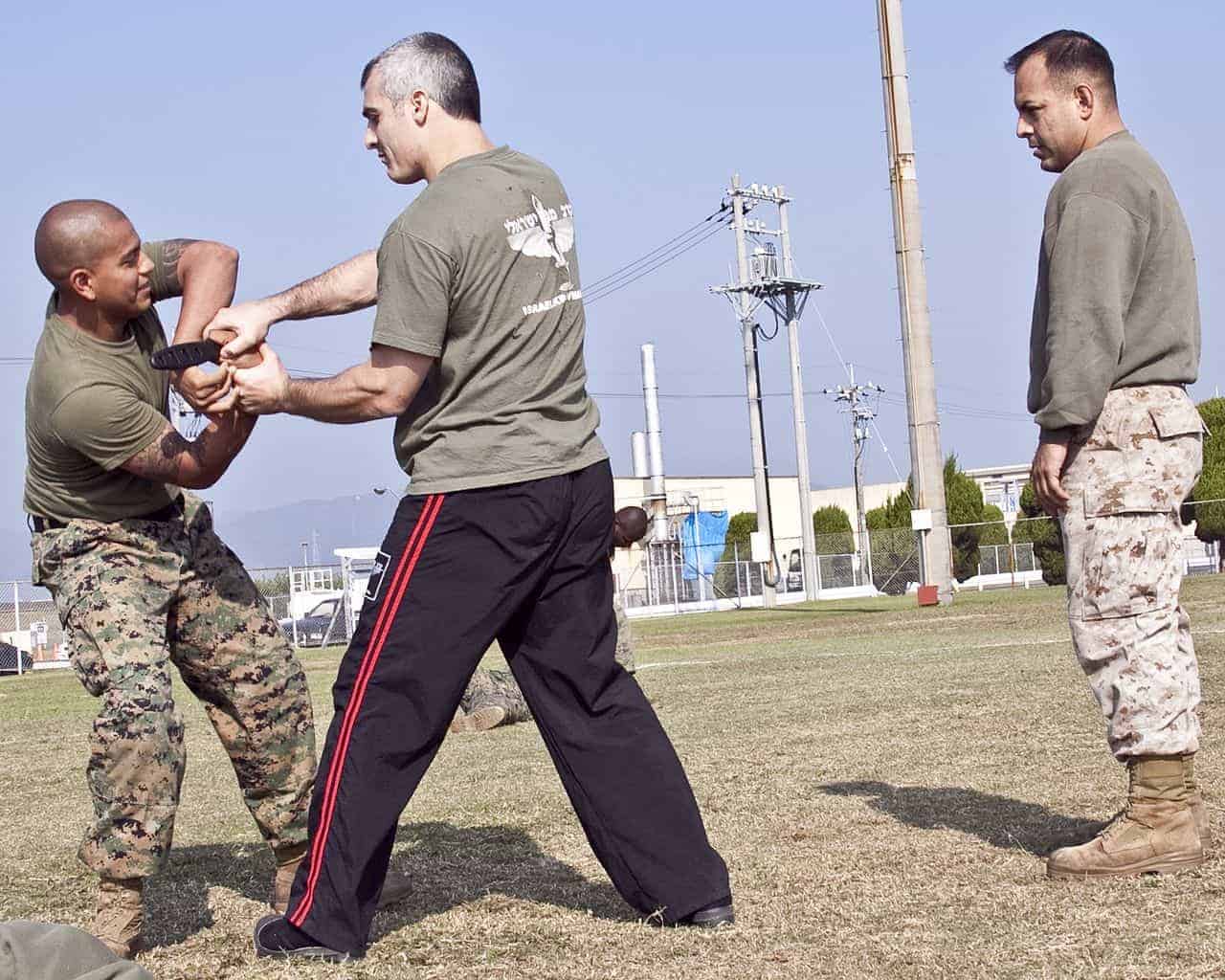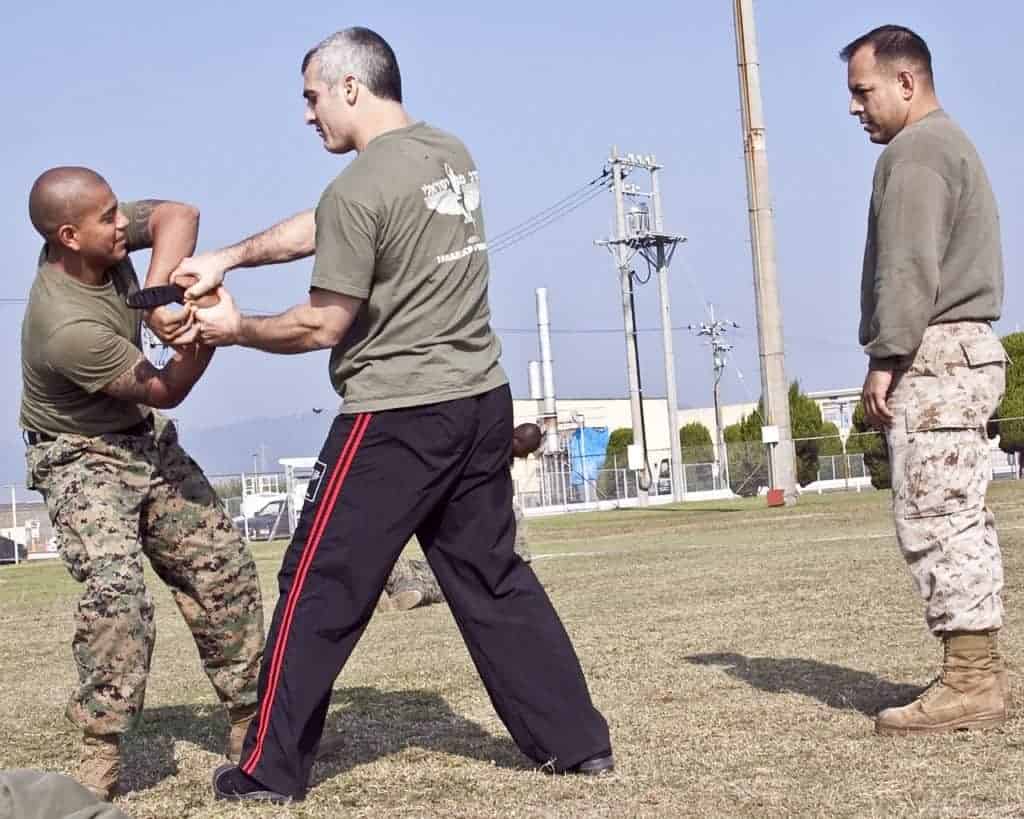 Krav Maga Self-Defense Training
A mixed-martial arts system, Krav Maga uses various elements and techniques borrowed from boxing, wrestling, judo, aikido, and more. It's not a "traditional" sport or a competition, but rather a system that focuses on defense and survival. There are no set rules, as its focus is on dealing with violent confrontations in real-life scenarios.
Avoiding physical confrontation is encouraged, but as this isn't always possible, one of the main principles of Krav Maga is learning to end the conflict as quickly as possible.
You'll learn several key principles in Krav Mage self-defense classes:
Neutralize the threat: use any means you can to defeat your opponent and avoid harm to yourself.
Keep it simple: by learning efficient strikes, holds and blocks.
Strike the most vulnerable points, such as the eyes, neck, groin, solar plexus, etc.
Use any potential weapons, including everyday objects.
Simultaneous attack and defense: fight more effectively by using offensive and defensive moves together.
Retzev (continuous motion): neutralize the attacker through a continuous sequence of offensive and defensive moves.
Krav Maga is suitable for any fitness level and doesn't require any prior martial arts experience.
As a beginner, you will first learn the basic offensive strikes and defensive techniques against common attacks, as well as tips for falling and getting back up safely. Gradually, you will move on to more complex situations such as dealing with multiple attackers or defending yourself against weapons.
Similar to other forms of martial arts such as judo, Krav Maga generally uses the colored belt grading system for assessing student levels. However, some organizations use a different system comprised of three categories – Practitioner, Graduate, and Expert – with 5 levels in each category.
Difficulty
Krav Maga focuses on techniques that utilize your natural reflexes and are simple and intuitive. Therefore, with a little bit of self-defense training, you can learn basic techniques quite quickly.
However, mastering self-defense is challenging and requires a good deal of training. Long-term training can be difficult both physically and emotionally, but this is also the reason for the great benefits that you inevitably experience through continuous practice.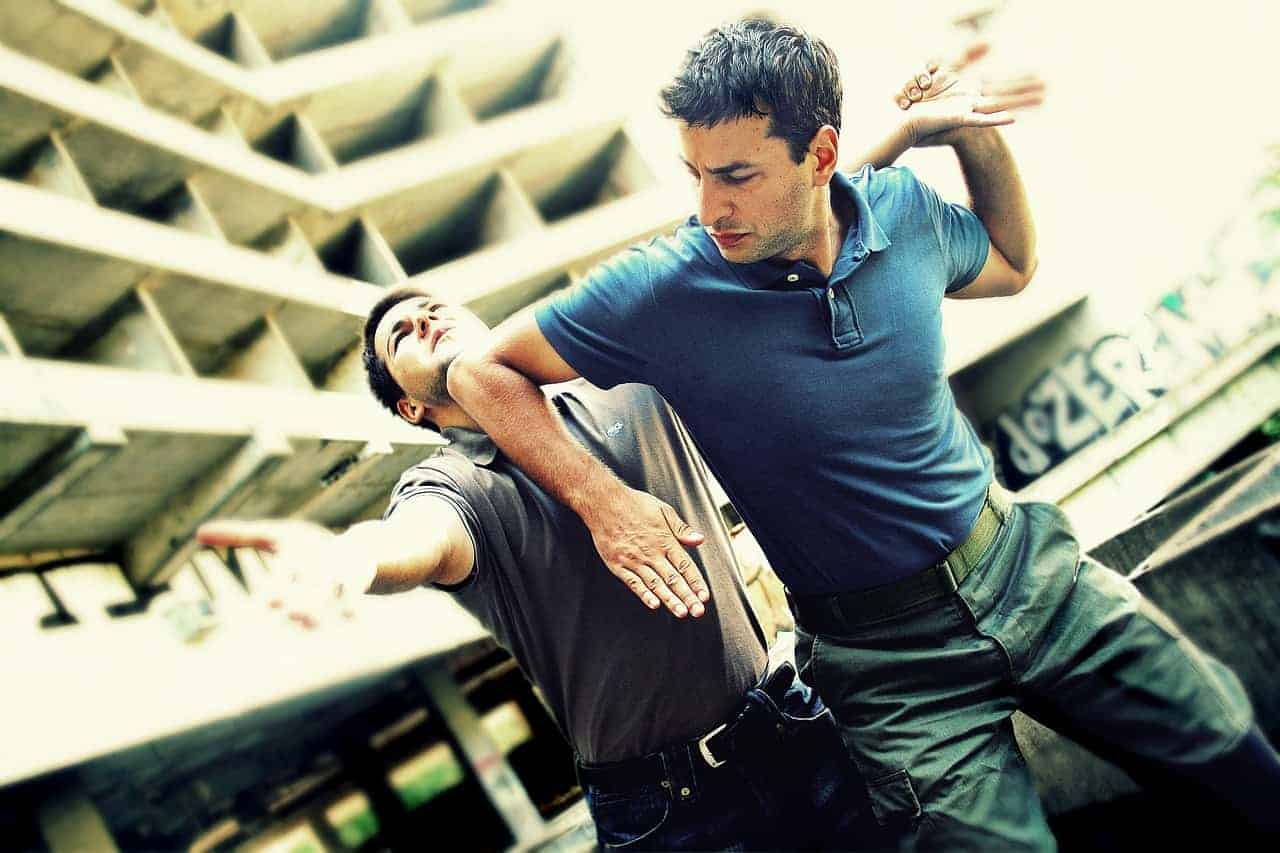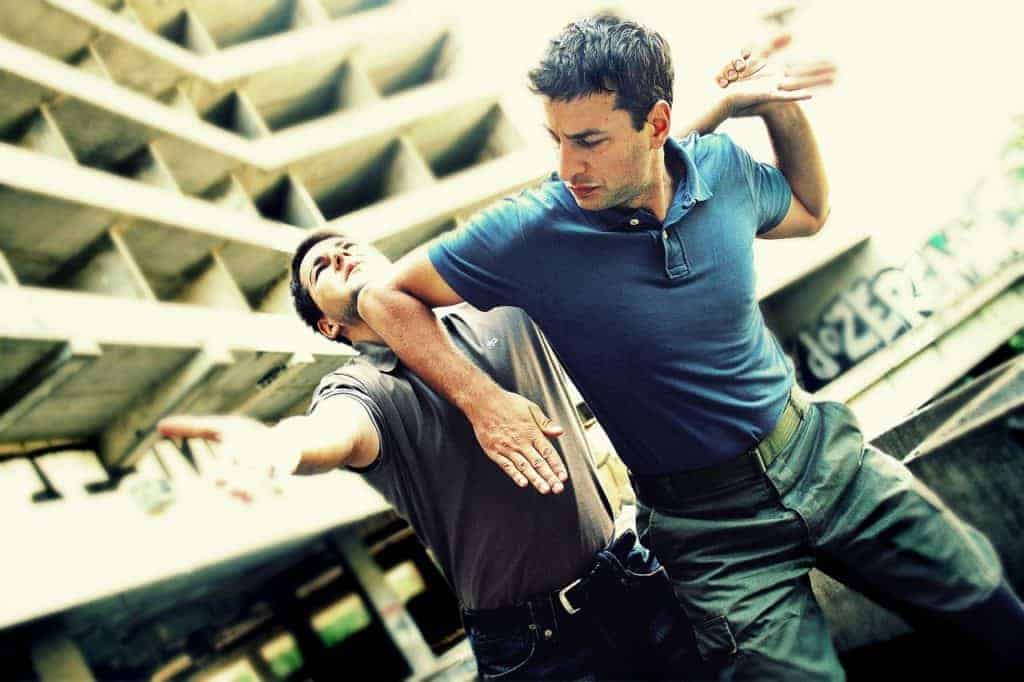 Benefits of Krav Maga Self-Defense Training
The Ability to Defend Yourself
Self-defense is an important skill, as you can sometimes be faced with situations when you are alone or exposed to violence. Especially in areas with high crime rates, both men and women should learn how to avoid harm and be able to deal with a violent confrontation.
When considering self-defense classes, many people wonder whether the skills gained can actually make a difference in a real-life situation. And indeed, although all forms of martial arts offer significant benefits, some are better for teaching you to defend yourself from a real threat.
If self-defense is your priority, Krav Maga is an excellent choice, owing to how practical it is. It can help you in unavoidable bar fights, attempted sexual assault, robbery, etc.
How Effective Is It?
By aiming to finish a fight as quickly as possible, striking the most vulnerable parts of the body, and teaching you to use everyday objects for offensive and defensive moves, Krav Maga is widely considered the most effective method of self-defense in the world, transforming your body into a weapon that can defend against anything.
Training and learning to apply the main principles of Krav Maga in a confrontation can save your life. To this day, militaries still teach it to recruits.
Even though mastering it is a long-term project, in only several weeks of self-defense training you can learn some useful defensive moves that could really help you in a threatening situation.
Over time, you also develop situational awareness through training, as you practice paying more attention and becoming more aware of your surroundings. This can help you recognize threats and avoid conflict altogether, or help you find escape routes or potential weapons during a confrontation.
In addition, being able to defend yourself is empowering. As you gradually become better at self-defense, you gain confidence, self-esteem, and reduce feelings of fear and anxiety. These psychological changes can then reflect in other areas of your life, contributing to increased overall well-being.
Let's take a look at another video:

"With Great Power Comes Great Responsibility"
As with any martial art, it is your responsibility to be prudent with your knowledge and training. Use your skills only when conflict is unavoidable and you need to save yourself or others from harm.
Health and Fitness
In addition to being an excellent self-defense system, Krav Maga is a great high-intensity workout that inevitably leads to amazing physical fitness. In fact, many people start self-defense classes for the physical benefits they offer. Krav Maga can be a really hard workout, so it is highly effective and you can start seeing results faster than with other forms of training.
Each class starts with a warm-up and combines high-intensity training with various aerobic moves throughout the session. The punches, kicks, and other exercises ensure you work out muscles that aren't normally exercised through everyday activities or even weight lifting.
At the end of a class, you will have completed a full-body workout that burns calories, tones and builds your muscles, and improves your cardiovascular system, strength, and stamina. Indeed, you can burn around 500-900 calories in one hour.
Consistency is Critical
As with any other form of exercise, consistency is key to improving your fitness level. To get the most benefits, attend your Krav Maga self-defense training classes at least twice a week. If you already do other exercises, even incorporating Krav Maga into your routine once a week would be beneficial.
Moreover, Krav Maga doesn't only improve your physical fitness, but also your mental well-being.
Exercising can be one of the most effective activities for improving mental health, helping with depression, anxiety, stress, better sleep and more. In addition to these mental benefits of any form of exercise, the confidence gained from learning self-defense will also likely contribute to your emotional well-being.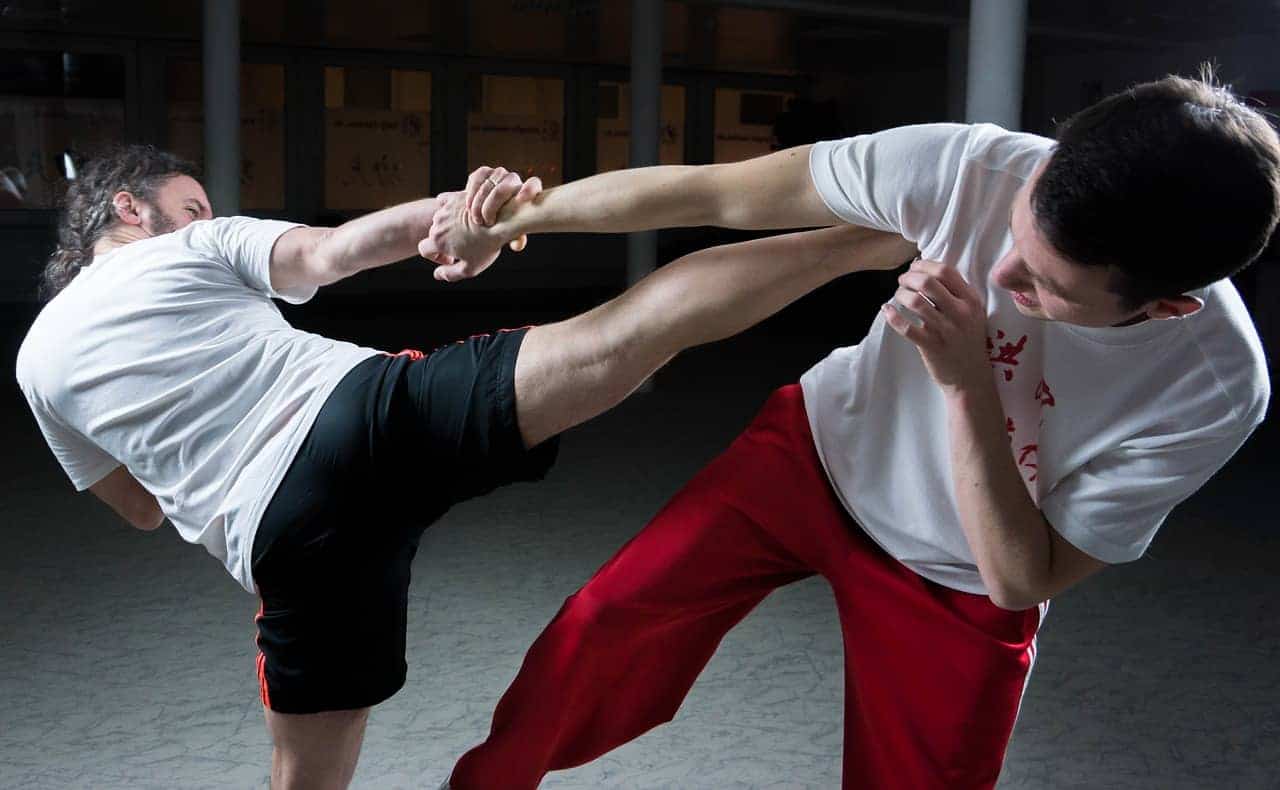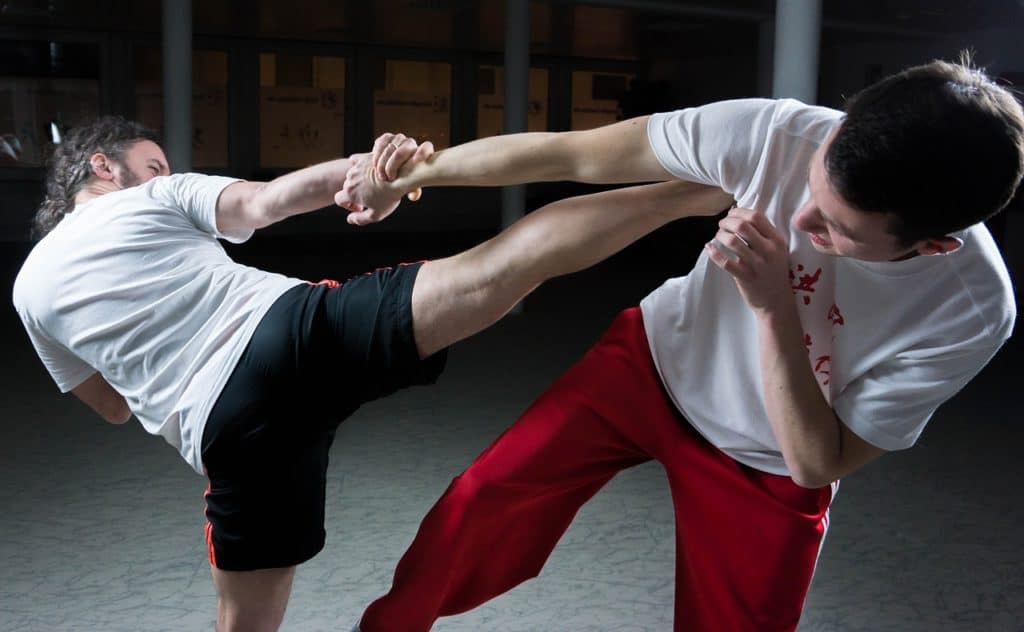 Camaraderie
Another benefit of regular training is the social aspect. By nature, it is a social activity, and during a class, you usually partner up with others.
Krav Maga practitioners thus feel a strong sense of camaraderie towards their fellow students. Everyone is training together and contributing to each other's growth, fostering a supportive environment for self-development.
With Krav Maga, you get to know people of different ages and backgrounds that you might not otherwise have the opportunity to interact with in your everyday life. Voluntarily fighting each other fosters a deeper sense of trust than working alongside someone at the gym, and can lead to lifelong friendships.
Here's a demonstration of some basic training:

Other Benefits
Apart from the main benefits stated above, there are many other reasons to consider long-term training, some of which are:
Confidence: one of the most common benefits of long-term training is the increased confidence and self-esteem. Seeing how you are capable of much more than you thought changes your perception of yourself.
Improved mental agility and focus: through situational awareness training, you gradually develop your mental agility and ability to concentrate, which can help in many other areas of your life.
Fun: simply put, Krav Maga is a very enjoyable activity, and many people who try it find themselves developing a healthy passion for it.
Anyone can do it: regardless of your age and current fitness level, you can start Krav Maga.
Balance and safe falling: Krav Maga sharpens your balance so you can avoid injuries, and when you do fall, you learn how to fall safely. These skills extend beyond self-defense, helping you in day-to-day life and other physical activities.
Calmer day: aggression is necessary for neutralizing your opponent fast, and having Krav Maga as an outlet for releasing aggression can make you feel calmer throughout the rest of your day.
Many people decide to try it mainly for self-defense or fitness purposes. However, the benefits it offers are so many more, and people quickly discover that Krav Maga is not just a self-defense system, but a lifestyle that they become passionate about.
How to Start Your Krav Maga Self-Defense Classes
Now that you know what Krav Maga is about, you might be ready to try it out. Here's how to start.
The Importance of a Legitimate Organization
The best way to start training is by joining a Krav Maga gym to take the self-defense classes.
Due to the huge popularity of Krav Maga in recent years, you can find many places that offer courses. However, it is important to research and find the right organization before signing up.
You only experienced professionals to train you; otherwise, you might be paying for little more than cardio classes that don't focus enough on the proper techniques. In order for you to learn to defend yourself, your teacher should have formal training in the system.
Organizations in the USA
There are several major organizations worldwide today, founded by reputable practitioners (many of which were students of Imi Lichtenfeld).
To find suitable self-defense classes, check out which gyms in your area are certified or affiliated with one of the reputable organizations listed below. Keep in mind that while these are the largest organizations, the list is not exhaustive, and you can find other gyms that offer courses by experienced instructors. Make sure to research the history of the organization and the training of its instructors.
IKMA – The oldest organization (founded by Lichtenfeld himself) is now run by his student Haim Gidon. The US branch is led by David Khan, in New Jersey. However, you can also find affiliates in other states.
IKMF – Several students of Lichtenfeld founded the International Krav Maga Federation (IKMF) with his approval. It's now led by Avi Moya, and has numerous locations worldwide.
KMW – Krav Maga Worldwide, led by Darren Levine, who has received his black belt from Imi. The KMW has locations in most US states.
KMG – Krav Maga Global is another reputable organization operating in various locations. Eyal Yanilov (who trained under Lichtenfeld) runs it.
KMF – The Krav Maga Federation is New York-based and run by Grandmaster Rhon Mizrachi, one of Lichtenfeld's students.
In addition to attending self-defense classes, you can also participate in a training camp. These are usually done in Israel and can teach you a lot in a short period of time.
Other Resources
If you want to complement your self-defense training, there are additional resources available that will deepen your knowledge and skills.
One option is to read Krav Maga books. There are many books detailing the most commonly used techniques, and explaining various potential situations of conflict and how to resolve them. Similarly, you can find many DVDs which are better for explaining moves in terms of the visual aspect.
The knowledge gained from books or DVDs doesn't compare to the practical training done in class. Still, it can help you with the theoretical aspect and can improve your physical training.
Summing It Up
What's not to love? With Krav Maga, you can join an amazing community, get fit, and learn how to defend yourself. Let's start training!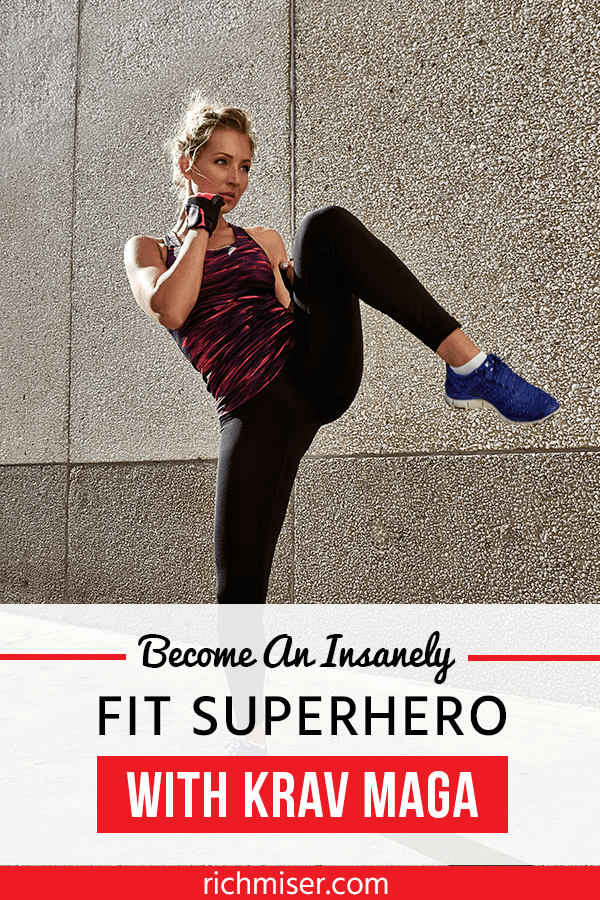 What do you think about Krav Maga, self-defense classes, and self-defense training?
---
Sources: