Kirkland Signature – the pride of Costco. They make everything from wine to toilet paper but, today, I want to explore if their bourbon measures up. So, here's my Kirkland Signature Bourbon Review.
Kirkland Signature (Costco) Premium Small Batch Bourbon Review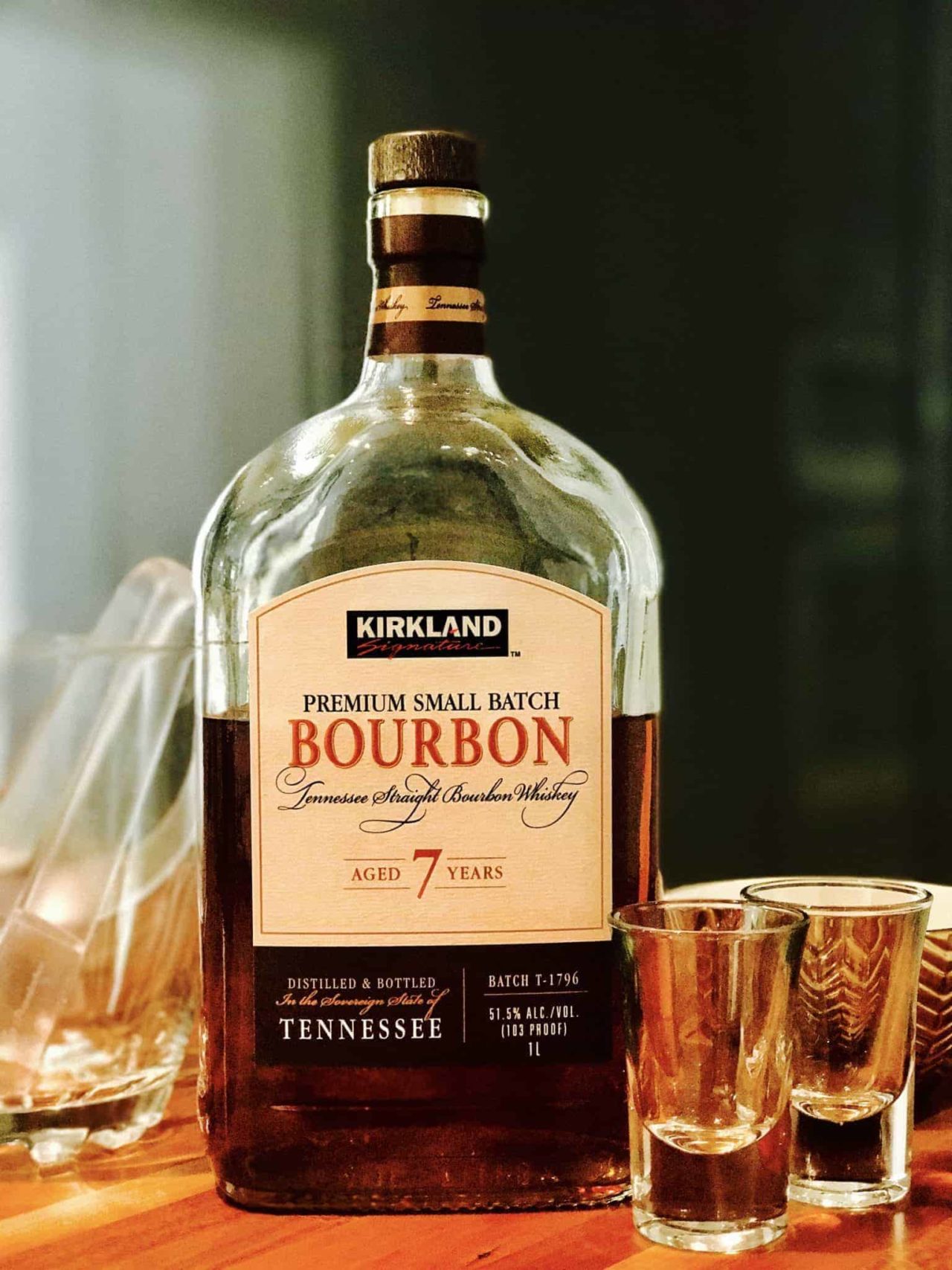 Bottom Line
A surprisingly good bourbon whiskey. Malty, with hints of vanilla and smokiness. At 103 proof, very alcoholic.
Price of Kirkland Signature Bourbon
About $25.41 for 750 mL*. Relatively cheap for quality bourbon.
My Rating
4 out of 5
Details
I've never really understood the deal with Kirkland Signature products. I find that they are mostly good quality, but always wonder where they come from. After all, I don't think Costco has factories hidden about where they make original stuff.
This is one of those products, a bourbon whiskey with the Kirkland label, which I bought because I get an occasional masculine hankering for bourbon, and like to have a bottle in the house.
Curious about its origin, I did some online research, and found out that, at least in 2011, it was apparently made by the Jim Beam company. My bottle says that it's bottled by Tennessee Distilling LTD of Columbia, Tennessee, whoever that may be.
Origin of Kirkland Signature Bourbon
Tennessee
Alcohol
51.5%
Looks
A nice wide bottle with a white-and-dark-brown label on it, with some cursive writing. It's got a cork-and-plastic top; I don't understand the purpose of the cork, and don't like it because I might get tipsy and try to pick up the bottle by grabbing the top, and wind up dropping it on the floor like some drunken fool.
Smell of Kirkland Signature Bourbon
A nice, sweet, strong malt smell.
Taste of Kirkland Signature Bourbon
The Kirkland has a sweet, malty taste with hints of vanilla and smokiness, and a somewhat strong ethyl alcohol aftertaste. It's relatively thick, but quite easy to drink (for whiskey).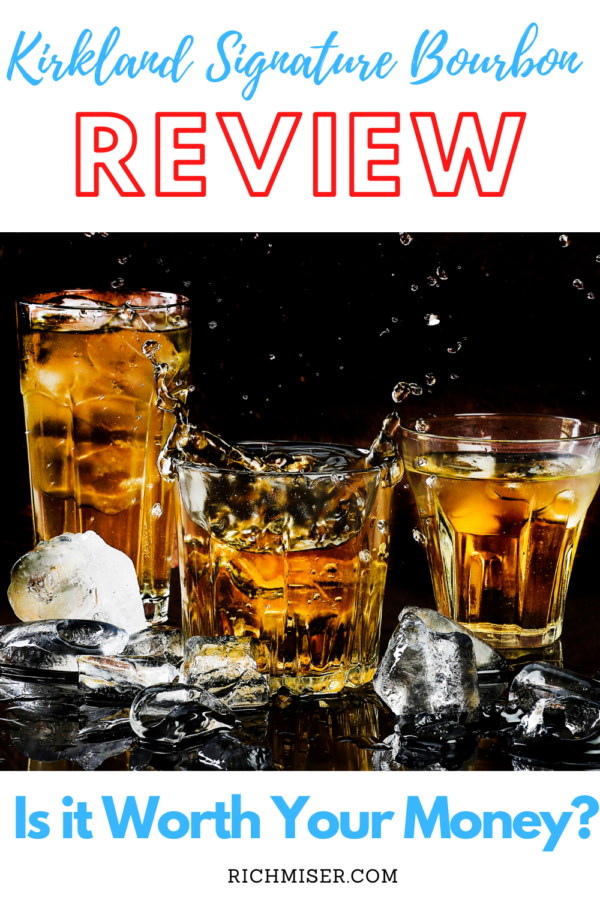 Being high-proof whiskey, it does burn your throat after it goes down, especially if you drink it neat or on the rocks (as I've done). (In fact, I even felt a burn in my ears). Surprisingly, however, it burns less than other liquors, despite being 103 proof (51.5% alcohol).
I think the Kirkland Signature Bourbon is better enjoyed with a neutral mixer like club soda, or in a good whiskey cocktail. I had a big whiskey-and-soda glass yesterday and enjoyed it very much, with no ill effects.
Hangover Factor
Proceed with caution. Having learned from my experience with The Glenmorangie (where I felt like The Sixteen Men of Tain** beat me up), I drank this with club soda to make it easier on my stomach. It seemingly worked, since I woke up fine the next day. I'm a male in reasonably good health born in 1983.
Have you tried the Kirkland Signature Bourbon? What did you think it?
---
Note: This is a series I call Caveman Liquor Reviews, because I like to drink liquor but am a caveman when it comes to liquor knowledge. I know only the basics, and do not have a refined palate. I'll review the liquors on price and what they look, smell, and taste like to me.
Photo by TigerLilyEdition
*I had trouble finding the price online since this is a Costco brand. I extrapolated the price from the price list found here.
**Probably a registered trademark of whoever makes The Glenmorangie