You know what I recently spent several hours doing? Looking for a document that I seem to have lost, and which was critical to filing a travel insurance claim. I haven't found it, and the snafu will probably cost me $200. And the reason I brought this upon myself is because I got lazy and didn't follow the system I'm about to show you.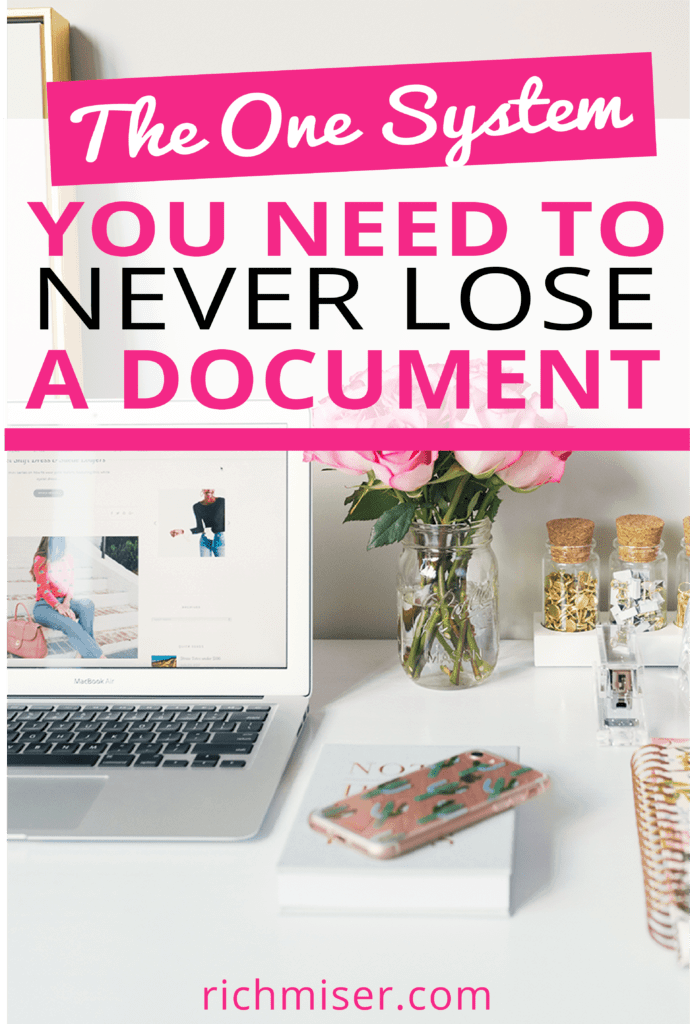 Your Own Personal, Digital Lost and Found
You only need two tools to create your own personal, digital lost and found for all of the documents and files in your life: a scanner and a subscription to a cloud storage service (I recommend Dropbox, which is free for the first two gigabytes of space). The total cost will be about $120-$200 for a great all-in-one printer and scanner (here's where to find great reviews for them).
To set up your system, follow these steps:
1. Set Up Your Scanner and Cloud Storage Service
Just go by the provided instructions; setup should take no more than an hour for both things. Once everything is ready, you should have an easily-accessible folder on your computer corresponding to the cloud storage. If you used Dropbox, all files you store in this folder will be automatically uploaded to the cloud and stored there forever.
 2. Scan All Important Documents the Moment You Get Them
Here, discipline and mental automation are key. The moment you get a physical document that could conceivably be important to you in the future, scan it without delay. Don't do what I did and procrastinate.
3. Store the Document in An Organized Folder in Your Cloud Storage
To round out your digital storage and lost-and-found system, save the document (a 200 DPI gray-scale PDF should work well without taking up too much space), and put it into a well-organized folder system in your cloud storage. If you're using Dropbox, make sure it's not a shared folder, unless you want to share the files with other people.
And that's it! The whole operation should take around 3-5 minutes, and your files should be stored forever.
What Are the Chances of Losing A File?
For all intents and purposes, zero. To lose a cloud-stored file, it would have to be lost on both your computer and the cloud storage service's data centers and backups. Assuming they have at least one backup, that means that it would have to be lost by no fewer than three computers at the same time (your own, their main storage, and their backup).
If You Need Extreme Security for Your Digital Lost and Found
If your digital lost and found needs extreme security, you can use a service like SpiderOak. Such services feature what is called zero-knowledge encryption, which means that they don't have access to your files. In other words, to them, your files look like encrypted gibberish, and they have no way to decrypt them. The only way to see them is with your password, which they don't have access to.
The downside with zero-knowledge encryption is that your file access is your sole responsibility. If you lose your password and any backup means to access your account, SpiderOak and other zero-knowledge services have no way to decrypt your files. You lose them forever. And that's why I don't recommend using zero-knowledge services unless your data is extremely sensitive and you absolutely cannot make any security compromises.
(A middle-ground solution is to encrypt and password-protect individual files within Dropbox or another standard cloud storage solution. The drawback is that if you lose the password for a particular file, it might also be locked up forever).
Summing It Up
This is a simple little life hack that has saved me countless hours of suffering and frustration. I use it for all of my important documents, including tax returns and critical receipts and medical records. I have never lost a file that I have stored this way.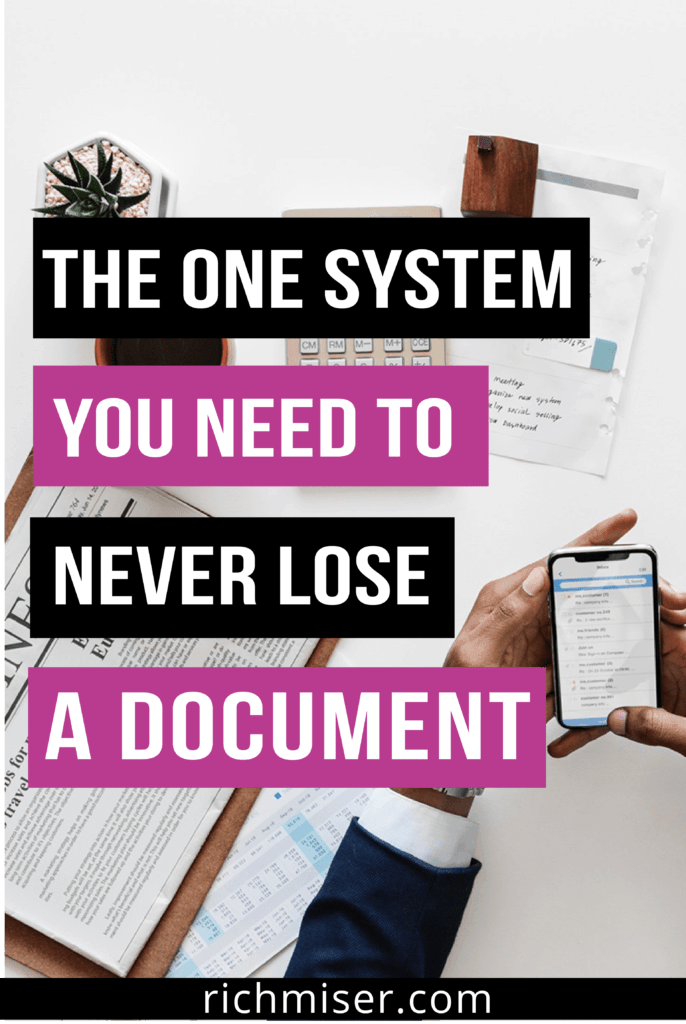 Do you have a digital lost and found?