For me (and I think most guys), a men's haircut is one of those little necessities that you can't take care of yourself. So, today I want to talk about men's haircut prices. After all, no one wants to overpay.
I've come to think about this topic because I've had trims in many places, and paid wildly different amounts: from about $18 to over $50 (without tip). Here's what I've learned.
What are Reasonable Men's Haircut Prices?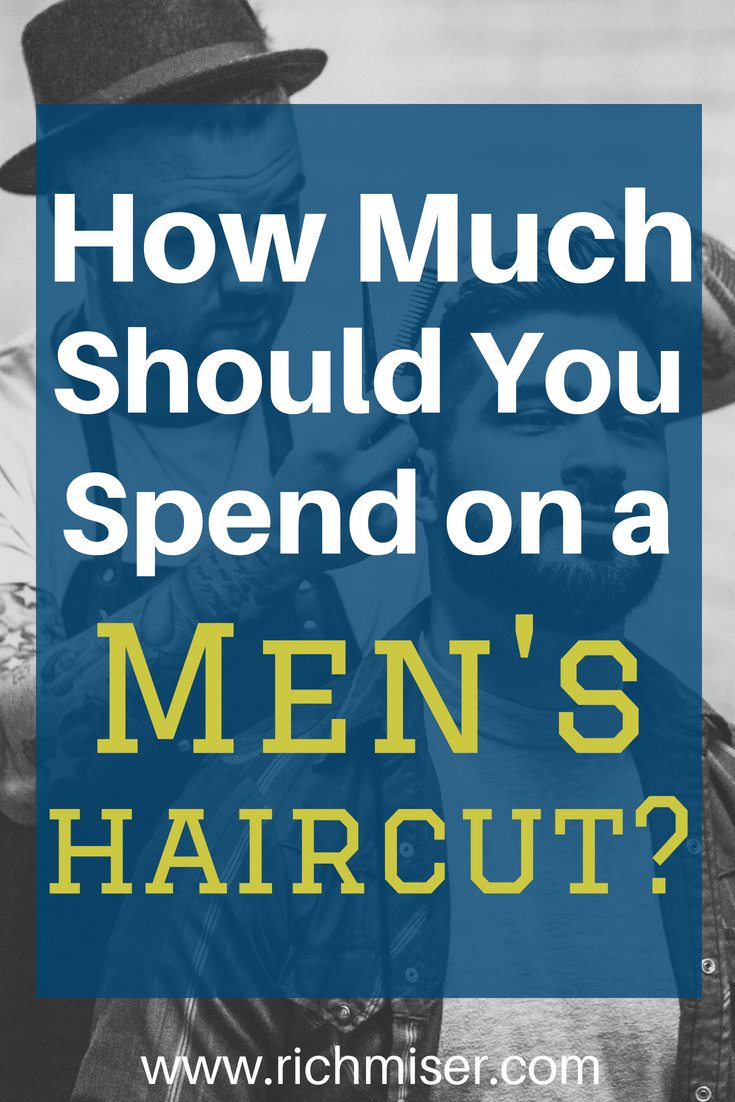 Men's Haircut Prices: The Stats
In the US, the average price of a men's haircut is about $28, per US News. The average tip is about 20%, making the total pre-tax cost around $33.60. (Those numbers are from 2014; adjusted for inflation to late 2019, the average rises to about $30.60, pre-tip).
Further broken down by cities, the average price of a men's haircut in Minneapolis is around $31, while in San Francisco it's a whopping $49 (all pre-tip).
Source: US News
A Barber Shop Is Best
Guys, have you ever cut your hair in a beauty salon? I have, and it can be uncomfortable and awkward. You can feel like (and literally be) the odd man out. Plus, even if the stylist does a great job, they can easily charge you a fortune and try to sell you all manner of expensive hair products that you're not really going to use.
So, I recommend one of two paths: either go to a barber shop, or to a salon that has a barber who is on staff or comes in regularly (in other words, a place where they regularly do men's haircuts). I've done both and currently go to a barber shop.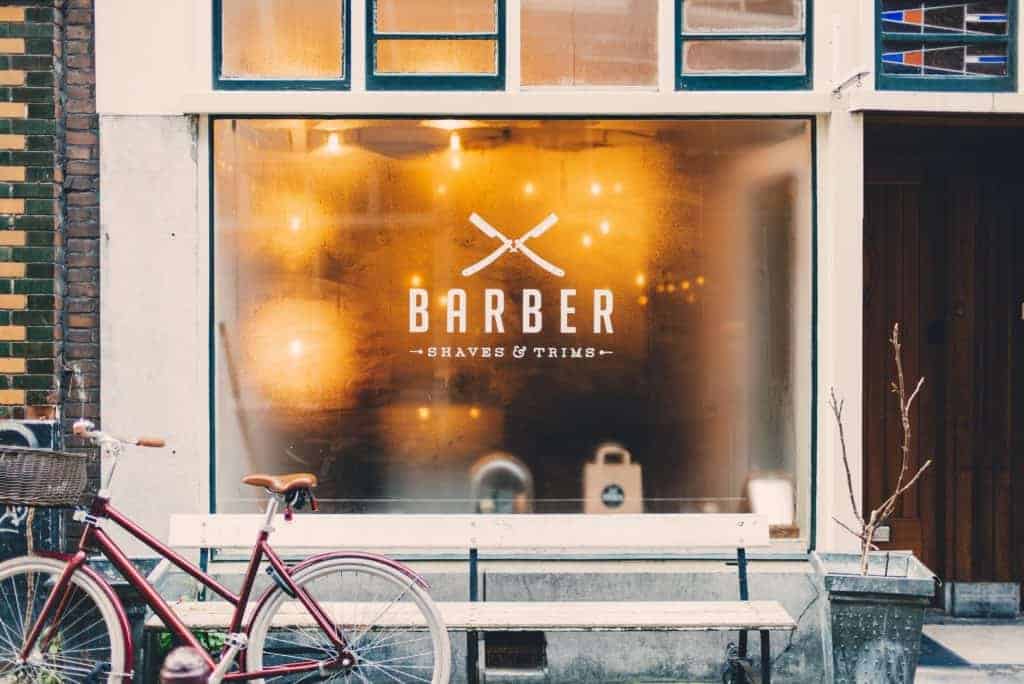 What I don't suggest is that you go to a beauty salon where the clientele is overwhelmingly women, just like I would advise against going to a steakhouse and ordering a veggie burger.
Super High-End Places Are Probably Not Worth It
Every so often, politicians make headlines because of their crazy expensive cuts. Remember John Edwards, who paid $400 for his trim (to be fair, that was because it was a house call)? Or what about Bill Clinton's $200 'do? Insane men's haircut prices, eh?
My record is about $50 per visit to a fancy salon in Boston when I lived there circa 2003, and where I had trouble finding a place that did my hair just how I liked it. I remember thinking I was overpaying, but I loved the cuts and so I shelled out the money.
Other than that, I used to spend about $25 (including tip) at my usual barber shop when I lived in Puerto Rico. When I moved to Miami, I started paying around $40 (including tip) at barber shops in a high-end area, until my neighbors opened up a spa with a great barber. I went there until he quit, and paid $20 plus tip ($25 total).
Now, I go to a nearby "classic" barber shop where cuts start at $27.
Honestly, I can say that I've been happy in every one of these places, except one of the barber shops in Miami, where the guy sometimes seemed distracted and did not really pay attention to what I wanted. I'm super happy at my neighbor's spa, especially when I'm paying almost half of what I used to.
What About Supercuts?
But don't just take it from me. It turns out that Town & Country had a reporter get two haircuts: one at a famous salon that cost $350, and one at a Supercuts that cost $23.
Take a look at his results (the expensive cut is on the left):
What do you think? I think he looks good in both pictures.
And that's been my experience too. While I've never been to Supercuts, every competent barber I've been to has managed to make me look at least decent.
Speaking of getting a barber, I think a good way is to start with someone with the right credentials (works at a well-organized, legitimate salon or barber shop) and switching around until you find someone you can converse with (for me, it's awkward to sit in absolute silence for 30 minutes) and who gives you results you like.
The Neighborhood Sets the Prices
In my experience, the single biggest factor in determining the price of a haircut for men is the neighborhood where the establishment is. While I've never had my haircuts in rough neighborhoods, I've gotten them in both rich areas and middle-class ones. There hasn't really been a difference in quality (which I find comes down more to the individual barber), but there's been a big difference in price.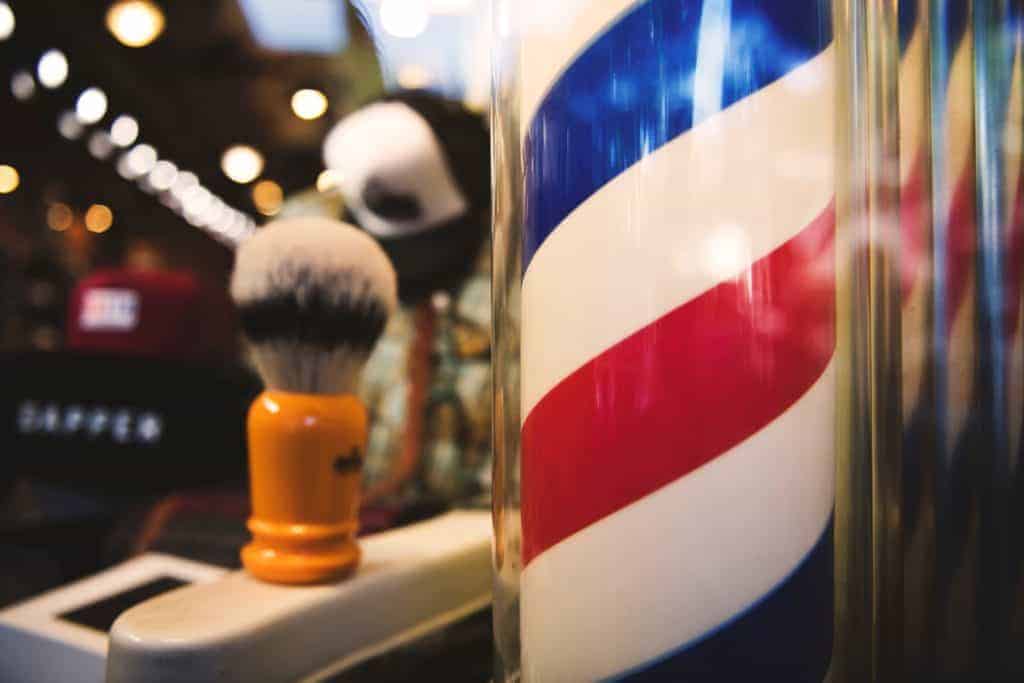 I got great haircuts at the tony salon I went to in Boston; but I also did at barber shops in middle-class areas. Kind of like with fine dining, where the food in glitzy, trendy restaurants usually does not eclipse that of good neighborhood joints.
So, I'd advise against going to salons in expensive areas. Rather, ask for recommendations in middle-class neighborhoods, or even rough ones if you feel comfortable going there.
What's are Good Men's Haircut Prices?
In my experience, you should pay around $20-$35 (including tip) for a haircut from a skilled barber or stylist, provided you have a somewhat standard hairstyle. (As the stats show, this is in line with the national average).
Some places now offer memberships, which include unlimited cuts for a monthly fee. I wouldn't go for that unless I was sure it would save me money.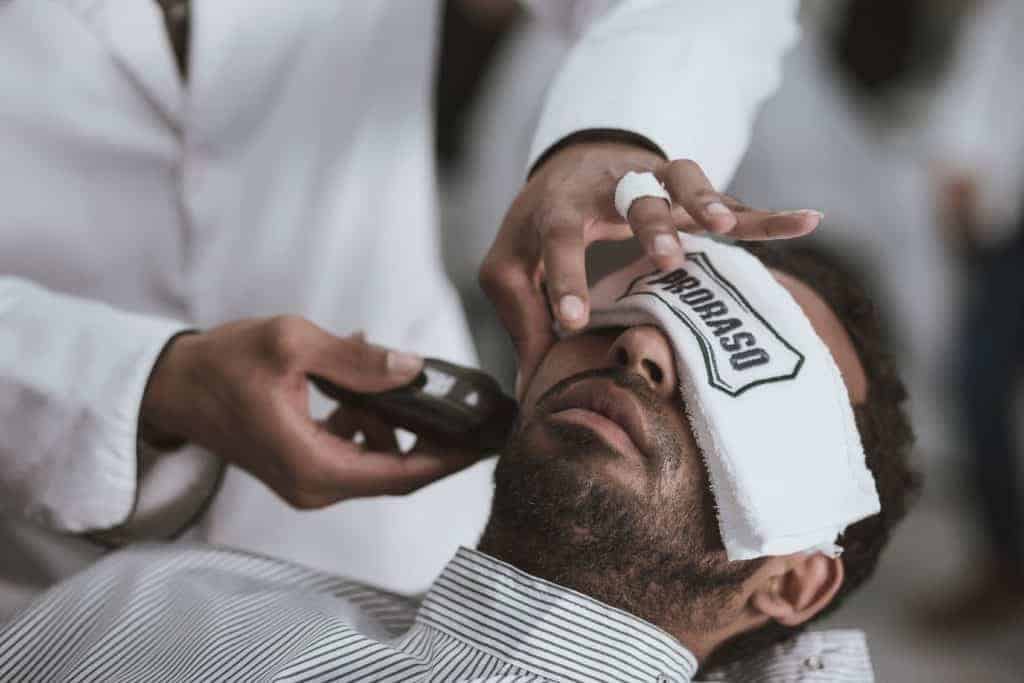 Summing Up Men's Haircut Prices
For a nice haircut for men at a good cost, look for a barber shop or salon-with-a-barber in a middle-income neighborhood. Try different barbers until you find one you like, and expect to pay around $20-$35 (including tip) for a quality cut.
What do you think? How are the men's haircut prices in your area?
---
Last updated on October 18, 2019.