Let's talk about portfolio loans (portfolio mortgages).
Are you a small business owner with volatile income but lots of assets? Or how about a teleworker with income from abroad? Or did your credit get dinged because of a situation in the past that's not an issue anymore?
If your financial position is solid but complex and you need a mortgage loan to buy a house, you may find yourself in the frustrating situation of having the capacity to buy a home, but with no bank willing to give you that mortgage loan.
But don't despair. You may be able to get that financing with a special kind of mortgage known as a portfolio mortgage (or portfolio loan). Let's dig into it.
How A Portfolio Loan Can Solve Your Mortgage Blues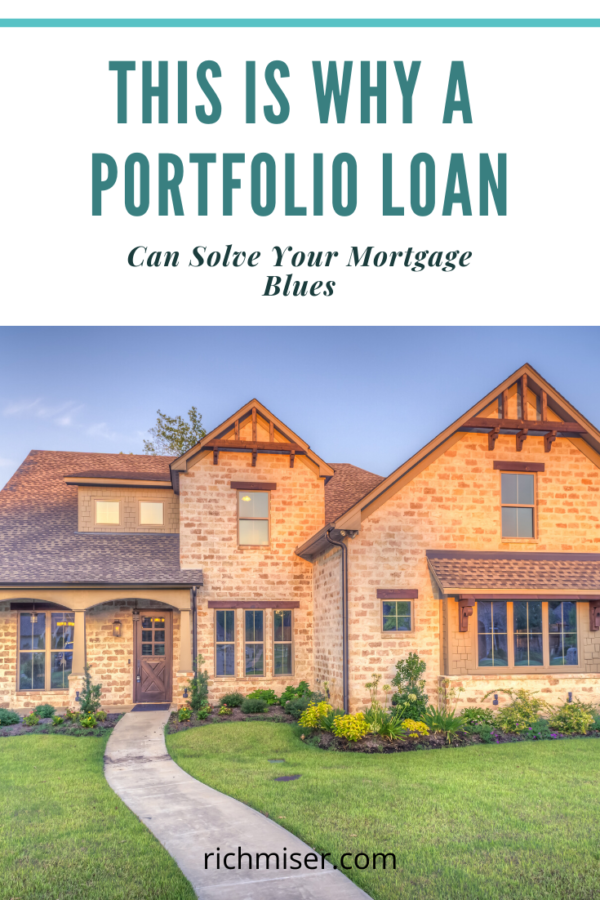 To know what a portfolio loan is, let's take a brief look at a "regular" mortgage loan.
A Regular Loan
Say I want to get into the money lending business. I set up a storefront and advertise: loans! loans! loans! Jack and Jill come in, I check their credit scores, and approve them each for $100 at 5% interest, plus a $3 fee for my trouble.
Then, I call up Josh, who cuts them each a check for $100, and takes over the loan, receiving the payments (with interest). That way, I can issue hundreds of loans without risking my own money, and make a killing on fees.
That's kind of how a standard mortgage works: you usually get the loan from a bank, but that bank then turns right around and sells your loan to someone else.
That means that even if you make your payments to the bank (which may remain as a "servicer"), the money really goes to others. In that way, the bank makes money by issuing the loan (in the form of fees and whatnot), without depleting its reserves and taking on millions (or billions) of dollars in risk by having so much money loaned out.
As Investopedia explains, "[i]n a matter of weeks, maybe a month, from the time a mortgage is originated it can [be sold]. Few borrowers realize the extent to which their mortgage is sliced, diced and traded…The secondary mortgage market is huge, liquid and complex with several institutions that all take a slice of the mortgage pie".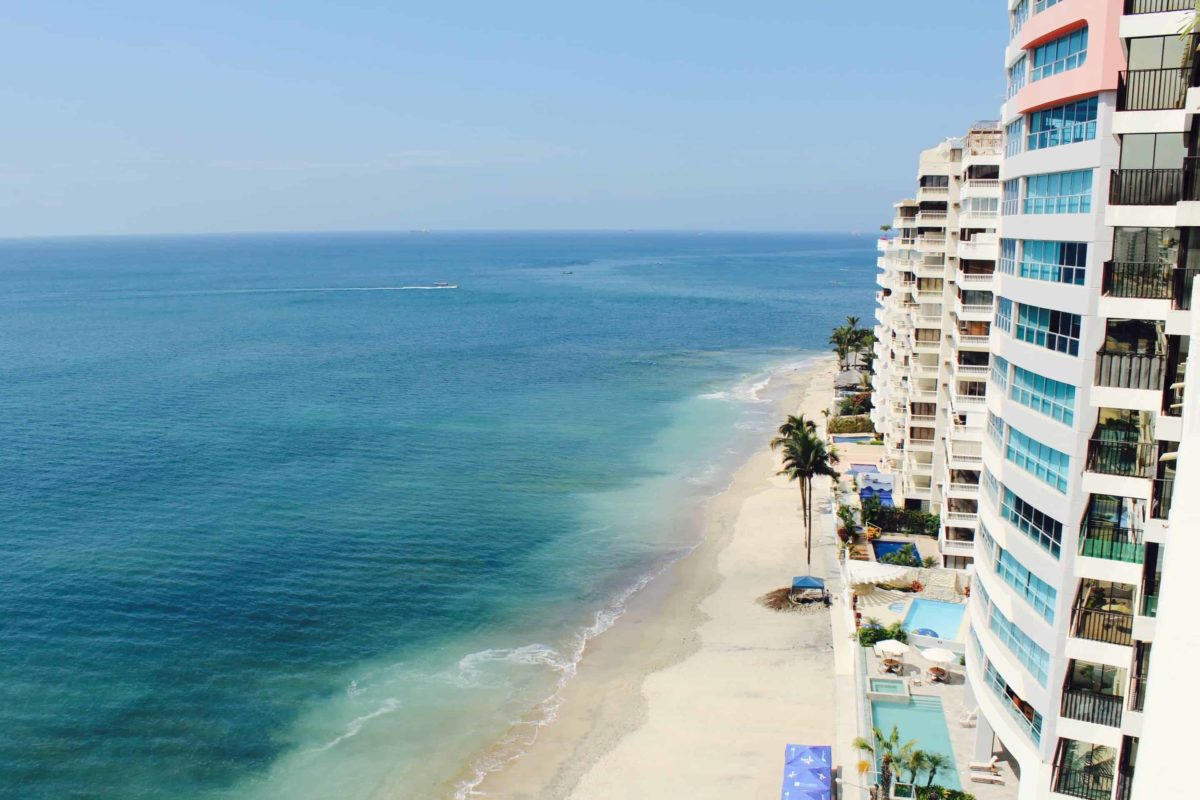 A portfolio loan is the opposite. There, the bank that issues the loan does lend you from its own money. Plus, it usually services the loan as well (takes care of receiving the payments and doing other administrative work).
Regular, Conforming Loans are Standardized
Since regular mortgages are bought and sold by the thousands, they have to be standardized, resulting in what is known as a "conforming loan". That means that the banks that issue them usually only care about a few key metrics, such as income and credit score, and ask for the same standard paperwork: tax returns, bank statements, etc.
They like to keep a nice assembly line going, and hate seeing anything unusual because it takes time to evaluate.
Also, if it strays too much from the standard metrics and paperwork, they might not be able to sell the mortgage. In many of those cases, they'll simply deny the mortgage loan application, even if the prospective borrower should be creditworthy. Yes, we're all just a number to them.
It's just as if, in my previous example, instead of just checking Jack and Jill's credit scores, I had to listen to their long-winded explanation of why their credit is less-than-great, but they can still pay back the loan.
Even if their story checks out, I still have to spend time and effort understanding them, and I then have to explain it to Josh so he makes the loans. Even worse, Josh may refuse because he doesn't want to deal with it.
So, instead of going through that hassle, I just deny them.
A Portfolio Loan May Be the Solution
This happens in the mortgage lending world, where there are plenty of folks with the income and assets to pay back a mortgage loan, but with circumstances that exclude a conforming loan. A few examples might be:
If you have growing small business with volatile income.
You lost your prior home and had your credit messed up, but now got a great job.
If you make a lot of money abroad (say you work from your computer for a foreign company).
You just moved to the States and have a great job, but no US income history or tax returns.
If you have this sort of situation, you may not get a conforming loan, but you might be able to get a portfolio loan. In that case, the bank will take the time to evaluate your circumstances, and will lend you its own money (that doesn't mean that it won't sell your mortgage later, if it finds a willing buyer).
What is a Portfolio Loan?
As we've seen, it's basically a mortgage where the bank loans you its own money and may keep the loan in-house (rather than just originating the mortgage and quickly reselling it). Like if you lent money to a friend and collected the payments, rather than reselling the loan to someone else.
Here's a good explainer video:

A Portfolio Mortgage Will Cost You
Of course, a bank that issues a portfolio loan will not do it out of the goodness of its heart. It'll cost you. For example, it is not unusual to require a bigger down payment and for there to be a higher interest rate. Also, the mortgage loan might be adjustable-rate (rather than fixed-rate).
Where to Get a Portfolio Loan
A good place to start is a mortgage broker or mortgage banker. They can help determine if you will even need a portfolio loan. Also, as far as I know, the king of portfolio loans is Axos Bank (formerly Bank of Internet), which has made a name for itself in that business.
As the New York Times reported, "[n]ow that much of the mortgage industry involves little more than churning out government-backed cookie-cutter loans, Bank of Internet is an intriguing reminder of the money that can be made when a bank dares to take a chance on borrowers and then keeps those loans on its books".
Is Portfolio Loan Interest Tax-Deductible?
It is to the same extent as the interest in a regular, conforming mortgage. No difference there.
Can You Refinance a Portfolio Loan?
Yes, of course. It's even better if there's no prepayment penalty (there usually isn't).
Can I Get it Without All the Document Hassle?
No. This is not (usually) a no-doc loan. You'll still be required to provide plenty of paperwork to show the bank you have the income and assets to repay the loan, even if the lender might be more flexible on some ends.
For example, you'll still have to prove your income but may find the bank more accepting of a lot of income volatility in the past years.
Summing Up the Portfolio Mortgage
If you have a unique or complex financial situation, but still have the income and/or assets to pay back a mortgage, I would suggest contacting a mortgage broker or mortgage banker to check out your options.
Obviously, since a portfolio mortgage is expensive, I would first see if I qualified for a normal, conforming loan. However, if that's not an option, a portfolio loan might be the way to get that dream home!
PS: Don't forget to research that house before you buy!
Have you ever considered a portfolio mortgage? What has been your experience with mortgages?