Having safe travels is so important, right? As they sometimes put on billboards, the most crucial thing is to arrive alive. As someone who can be paranoid about safety (especially now, as a parent), I've developed a list of tips and hacks I try to follow to travel safely and have a safe trip all the way through.
Today, I want to share those tips and hacks with you. Let's go!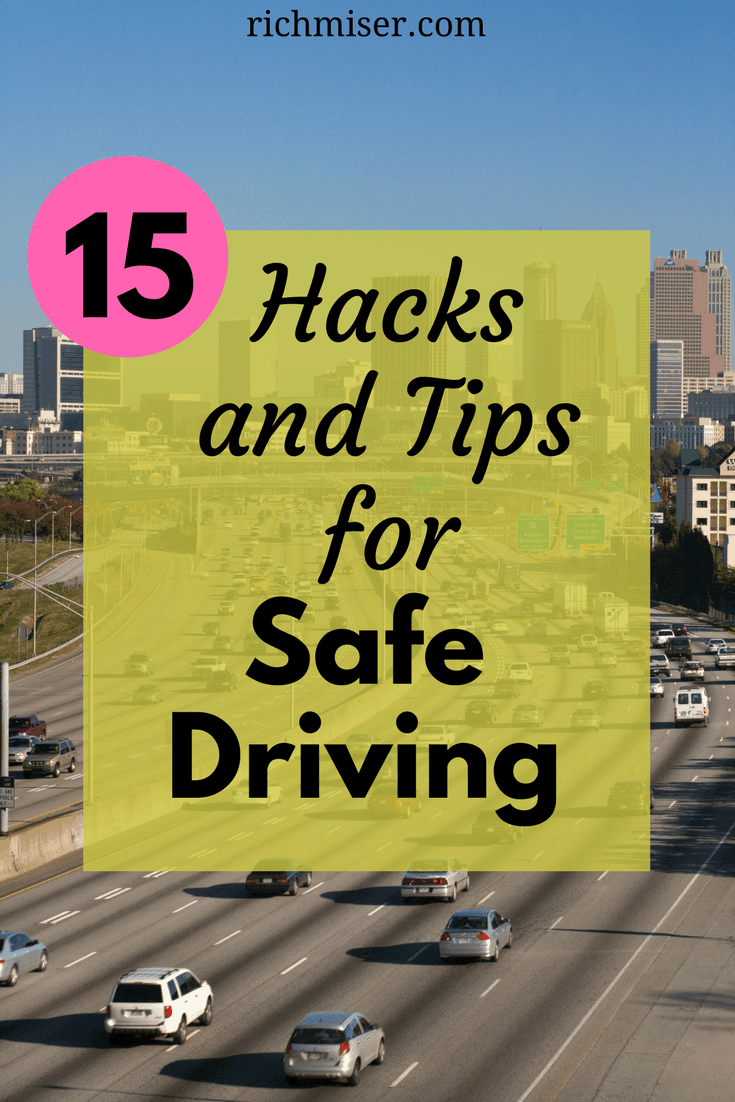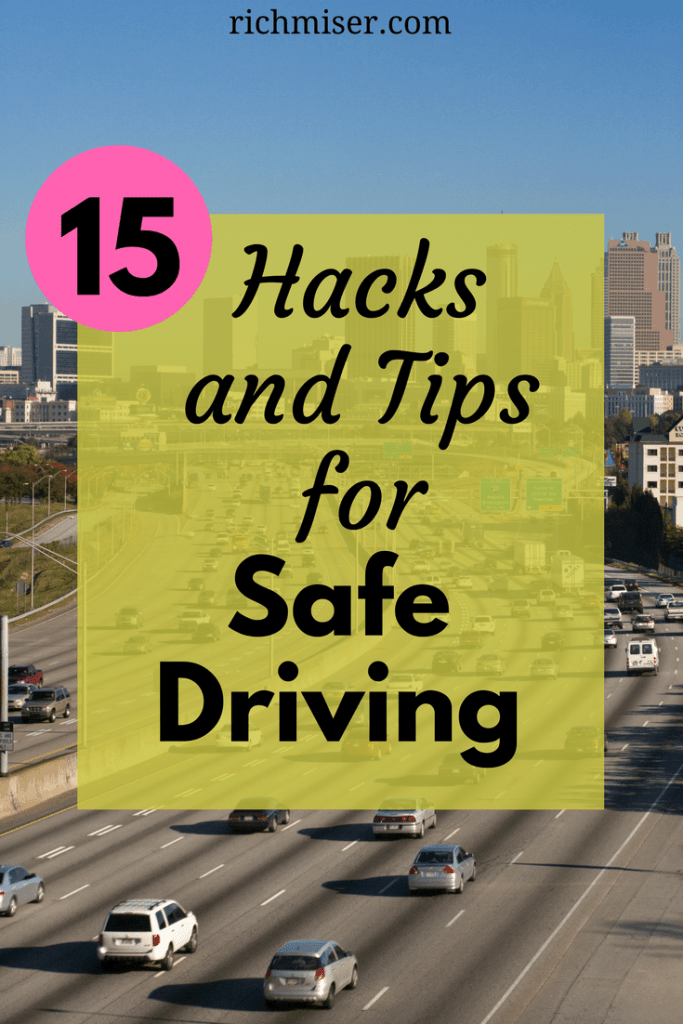 Tips and Hacks for Safe Travels
Avoid Debris on the Shoulder to Travel Safely
Next time you're driving on the highway, take a look at the amount of debris on the shoulder of the road. For some reason a lot of stuff such as metal scraps, broken glass, and nails lands there.
My dad gave me this advice back in the day when I started driving and, of course, being a teenager, I didn't listen. Guess what happened…Yep, one day I had a good scare when a tire made an awful noise as I drove away from the freaking shoulder! Now, I'm very particular about this and avoid it at all costs; especially when I'm merging onto the highway and unpolite drivers don't let me enter, putting me at risk of ending up on the shoulder.
So, unless you can't avoid it, stay on the road and don't waste cash on roadside assistance because of a punctured tire. Or, even worse, complicate things more like this guy below!
Beware of Low Fuel (Appears to be Correlated to Murphy's Law)
I think this is one of the most obvious ones. It's hard to keep in check, though, because life happens and sometimes we'd rather get home than stop at a gas station. However, there appears to be a correlation between Murphy's Law and low gas in the car. I bet you can somehow relate.
Last year, I was running my car almost on empty when they announced a hurricane was approaching my city (Miami). Stopping at the gas station the following morning on my way to work was not a fun experience; suffice it to say that the line of cars waiting to pump gas was insane.
Have Safe Travels by Not Driving Behind Tall, Wide Vehicles that Block Visibility
If this one doesn't bother you so far, it'll probably start bothering you now.
If you drive an oversized SUV, you probably can't relate, but please bear with the rest of us. These big cars block visibility and are annoying, and make it harded to have a safe trip.
Indeed, if there's a holdup ahead and the big car in front of you makes a sudden stop, you have a higher chance of rear-ending that huge vehicle and being found at fault, costing you some $$$. So, whenever you can, prioritize changing lanes if you're behind T-Rex.
Driving Behind a Platform Tow Truck and Trucks with Ladders
When I was in high school I watched the horror movie Final Destination and, since then, I've been forever traumatized -a sudden stop and the platform or ladder can penetrate your car's windshield. No, thank you! I want to have a safe trip!
Have a Pair of Scissors, a Flashlight and a Blanket in the Car
Maybe a bit extreme, but you never know when you're going to need to cut a seat belt to escape or rescue someone in danger. Maybe I'm dramatic, or maybe I've seen really bad stuff, but I think this can make a huge difference in a rare but not unheard-of scenario.
It's a small step you can take to help ensure safe travels.
Always Have a Phone Charger to Travel Safely
Self-explanatory; this should always be part of your stash wherever you spend a lot of time! We just depend too much on our phones, so don't be left without juice!
You can also get a portable battery (power bank), to be even safer.
Rear Park If Possible and Allowed
This leads to safe travels because it's far easier to get out of your parking spot. If it a dangerous situation or just a tight fit, you can depart quickly.
Turn on the Car and Open the Garage Door Simultaneously
If you live in a dangerous area, you don't want to risk opening the garage and being carjacked. With the engine running and the car in drive, you're ready to go if necessary.
**Always be careful to not have the engine running with the garage door closed as it could cause death by carbon monoxide intoxication!
Get in the Car Quickly, Close the Door and Start the Engine – Avoid Lingering Unnecessarily, and Never While the Door is Open
Same as the prior one! As they say, most crimes are crimes of opportunity, so why put yourself in a vulnerable situation?
I've seen many of my friends just look for stuff in their purse once they're sitting in their parked car. I always give them a hard time as this is never a good time to do that! Most new cars now also have keyless entry and push-button start, eliminating the need to even have to look for car keys in a purse that resembles a black hole. LOL.
So, for safe travels, linger as little as possible.
Carry a Battery Jump Starter and two Fix-a-Flat Cans to Ensure You Travel Safely
I like to be self-sufficient if an emergency strikes. Considering the return on investment and the peace of mind you get for ~$100, I think it's worth buying these things.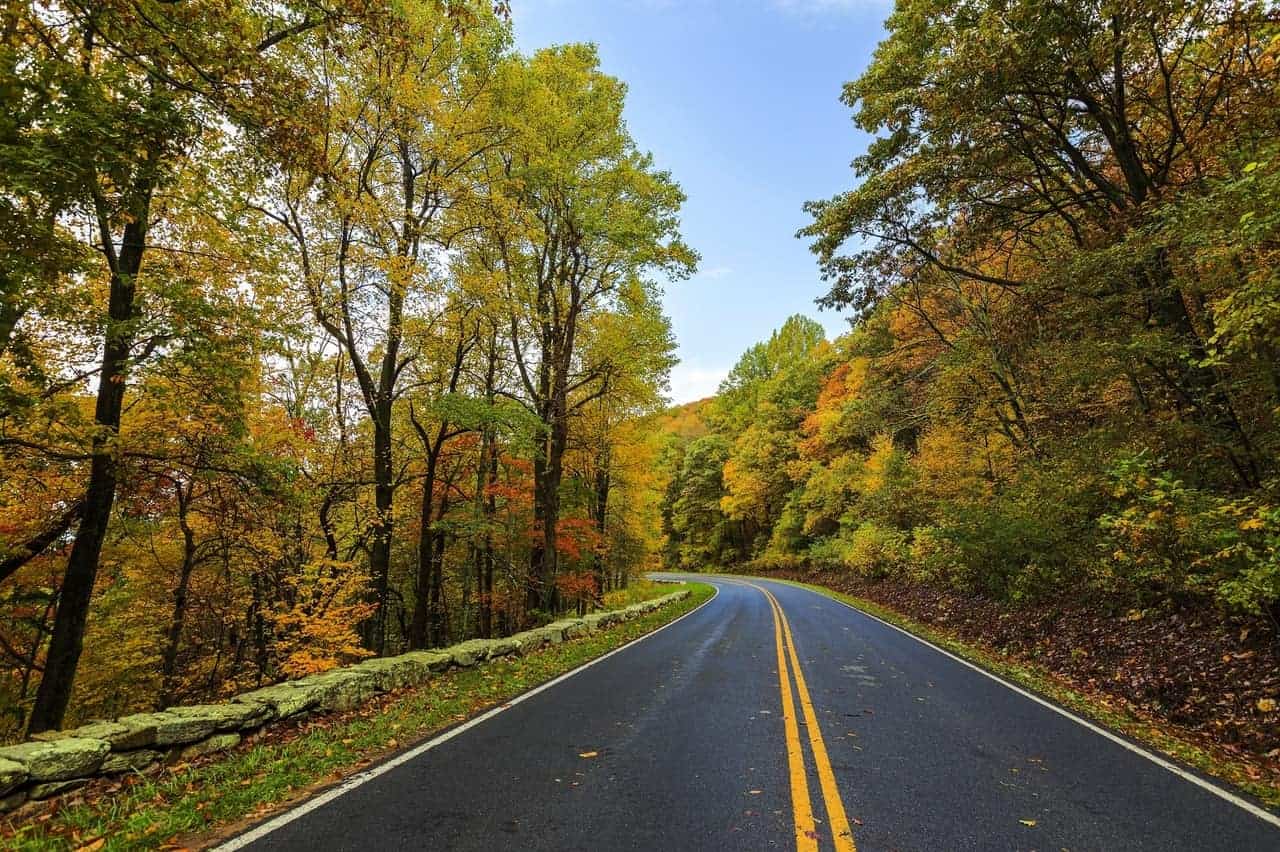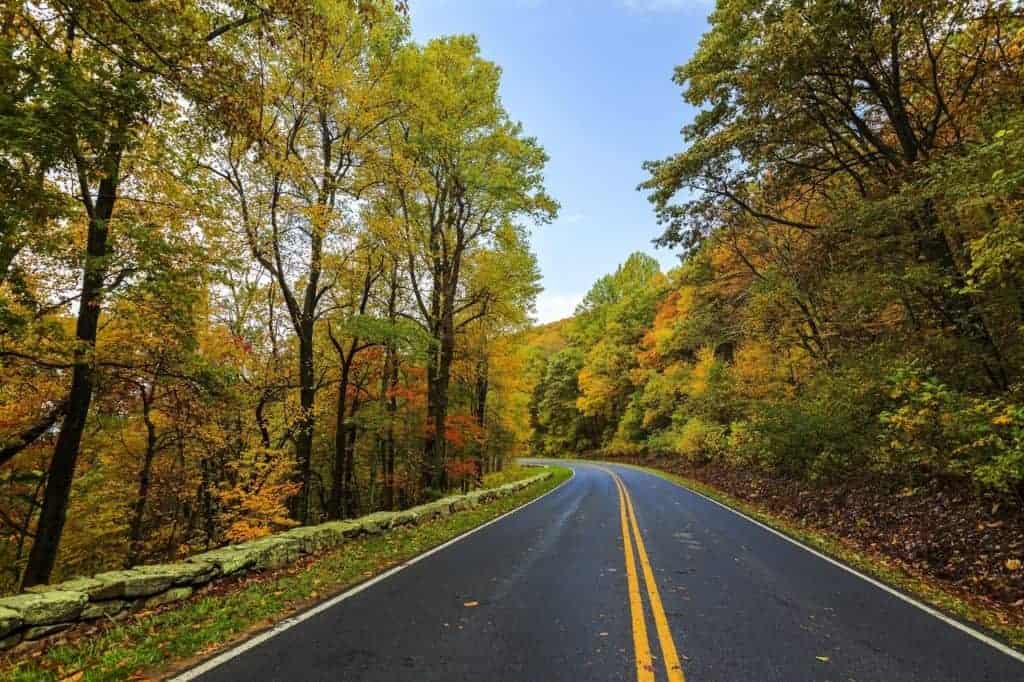 Turn on Waze Even if You're Not Using the Navigation Function, to Know About Hazards Reported Ahead
It's always helpful to have advance notice of any hazard ahead like roadkill, a crash, objects on the road, or poor weather conditions. If other users have reported it, Waze will alert you beforehand.
This is a small step you can take to ensure safe travels.
Always Have Bottled Water
Because, why not? And while you're at it, some "grabbable snacks" can come in handy.
Keep Caffeine Pills in the Glove Compartment
If you're ever sleepy and have nowhere to stop, caffeine pills can come to the rescue. Unless, of course, you are too sleep-deprived and better off not driving at all!! Exercise good judgment!
Get Glucose Pills and Smelling Salts
Yes, we have both of these things in the car! They can be good for yourself or in case you need to help someone involved in an accident.
Bonus for the Ultra Cautious: A Dog Whistle!
Haha! I don't own a dog whistle, but if I had one I would keep it in the car! Hey, what if you ever need to be rescued because you end up stranded and they send rescue dogs? There's no harm in "helping" the dog find you. LOL.
The Lowdown on Safe Travels
I hope these safety tips add some value to your driving experience, help you stay on the road without much trouble, and (most importantly) help you arrive home safely after you have a safe trip.
In my experience, these tips have saved me a headache (and even danger) more than once and have prevented me from wasting money by having to pay for unexpected rush services such as tire repair or calling a tow truck. So, learn from my mistakes and keep safe. 🙂
That's my take!
When it comes to driving, do you have any pet peeves that you're convinced are useful safety tips for everyone? (Come on, I can't be the only one!):-) Do you already do any of the things that I recommend or have new suggestions of your own?
Have a safe trip!