Eating out can be a fun and convenient way to enjoy a meal, but it can also be expensive if you're not careful. Here are some tips on how to save money when ordering at restaurants:
Tips to Save Money When Ordering at Restaurants
Look for deals and promotions
Many restaurants offer discounts or promotions, such as early bird specials, kids eat free deals, or happy hour discounts. Keep an eye out for these promotions and take advantage of them when you can. You can also check sites like Groupon for special promotions.
That bears repeating: with sites like Groupon, you can sometimes get really big deals (like 50%).
Take advantage of happy hours and early bird specials
Restaurants often run specials and happy hours during less-busy times, like weekdays, early dinners, and lunchtimes. You can often get great deals then.
Share a dish
Instead of ordering a dish for each person, consider sharing a main course or appetizer with a friend or family member. This can help cut down on the overall cost of the meal. Indeed, I think this is probably the main way to save. For our family of three, one main course, 1-2 appetizers, and an extra side is usually more than enough. Or, you can do 3-4 appetizers and a side, depending on the place. Beef and fish tend to be the most expensive, so bear that in mind, too (often, a pasta with meat or fish in it will be far cheaper and just as filling).
Skip the drinks
Drinks, especially alcohol, can add a significant amount to the cost of your meal. Consider skipping the drinks or opting for water instead to save money. If you must drink, local beer is usually the cheapest option. There are sometimes "house wine" options, or happy hour cocktails. In terms of liquor, rum tends to be cheap, so look in that direction, too.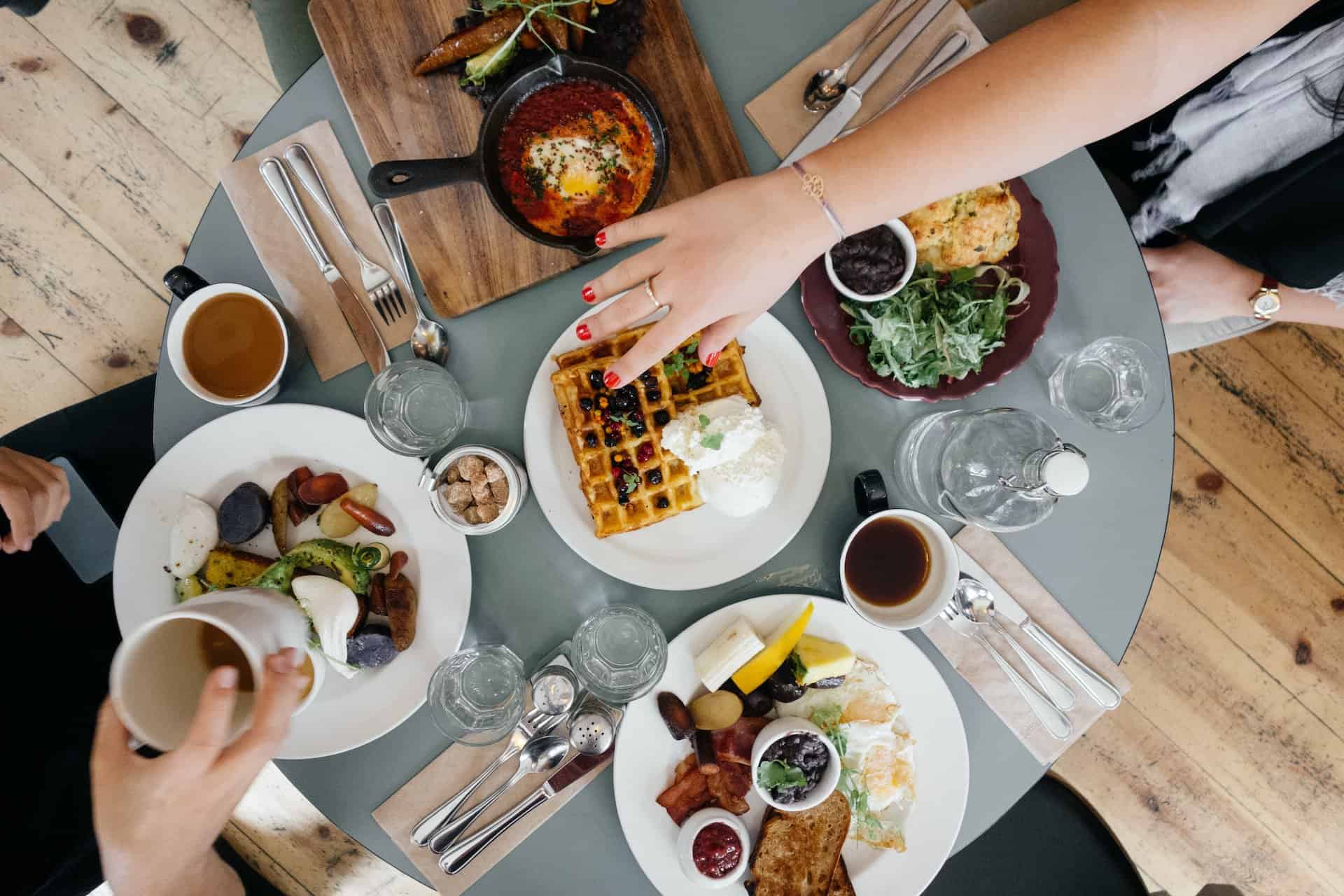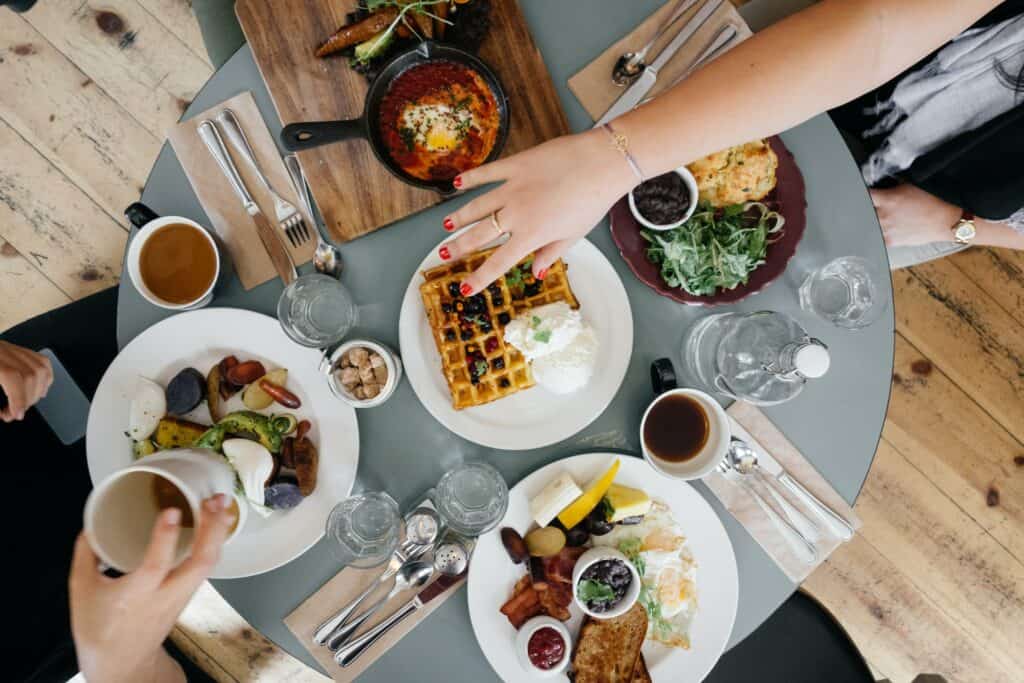 Order a smaller portion
Many restaurants serve large portions that can be more than enough for one person. Consider ordering a smaller portion or asking for a doggy bag to take home leftovers.
Use coupons and loyalty programs
Some restaurants offer coupons or have loyalty programs that can help you save money on your meals. This is especially common with chains.
Consider signing up for these programs and using any coupons you have available.
Look at the menu online beforehand
That way, you come prepared and don't mistakenly order something you didn't want to or an overly expensive dish.
Never, ever order a special without asking the price first
I got fooled once with this recently. Most items on the menu were priced between $20-$40, but we ordered some delicious-sounding specials. They turned out to be $100 each! Never again, my friends.
And be wary of specials on Sundays. They can often be a mishmash of what didn't sell on Friday and Saturday. The restaurant is just trying to get rid of the stuff, and it might not be as fresh or as good of a recipe.
Summing It Up
By following these tips, you can enjoy eating out without breaking the bank. Remember to also consider the overall cost of the meal, including taxes and tip, when budgeting for a restaurant outing.