I'm having one right now – a nice, cold beer. Maybe you should have one soon, too. But what type of beer? There are so many, from IPAs to pilsners to stouts. How do you choose?
Well, that's what I'm here for! Let's take a trip into the wonderful world of beer and learn about each one!
The Major Types of Beer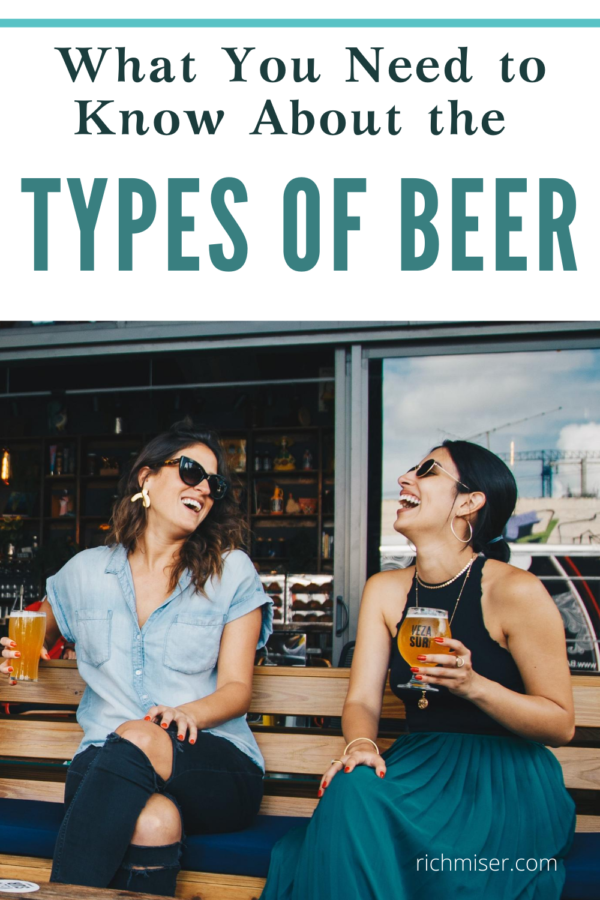 India Pale Ale (IPA)
You may know IPAs as "trending" beers. You know, something that creates an easy conversation at bars and on social media alike simply because beer drinkers tend to adore or hate these hoppy, often bitter brews. As a matter of fact, some people disdainfully refer to the taste of IPAs as something akin to perfume, but it is this complex, sometimes floral bitterness (derived from hop varieties) that keeps IPA lovers coming back again and again.
IPA is a broad category that we can break down further. There are New England IPAs, for instance, which are "hazy"—yielding a cloudy quality that's vastly opposed to the clarity of West Coast IPAs. When you can't see through to the other side of the glass, you've got a hazy beer. These may taste heavier or richer, whereas West Coast IPAs will be crisper and clearer.
While these types of beer are notorious for using an abundance of hops for both aroma and flavor, this doesn't mean they can't be sweet, too. Indeed, milkshake IPAs brewed with lactose have become a recent trend. So, no matter your taste preferences, you're likely to find an IPA you like (or at least find interesting) with a bit of searching.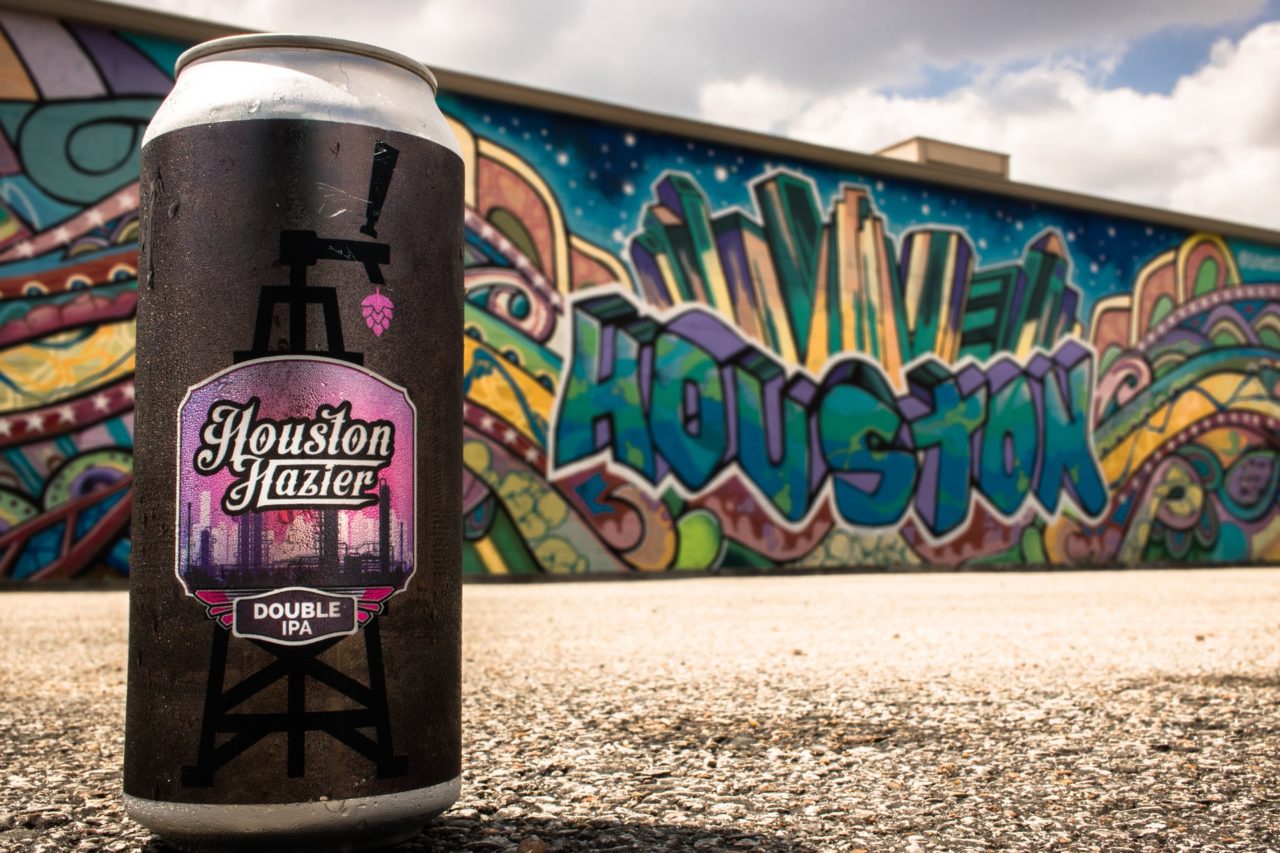 Pale Ale
Like IPAs, pale ales come in a number of varieties, spanning from American pale ales to blonde ales and English pale ales. These ales tend to be on the hoppier side, too, meaning they won't bode as well for those who aren't fond of the distinctive taste and smell of hops (sometimes described as soapy).
However, pale ales may be more accessible to beer drinkers of all kinds – even those who aren't a fan of IPAs. If you just can't seem to make yourself want to drink IPAs but are hoping to acquire a taste for the bitter but complex flavors of hops, pale ales are a great place to start developing your taste and appreciation for these flavors!
Pale ales are often considered easy to drink, as they usually contain less alcohol than IPAs. Some such as American amber ales add another flavor to the mix: malt. These medium-bodied beers are where you can begin to appreciate the balance of hops and malt that makes beer so great.
Wheat Beer
It helps to have a basic knowledge of beer ingredients before you strive to understand the specifics of wheat beer. To brew any beer, brewers work with grains, hops, yeast, and water.
Sure, anyone brewing professionally or at home can add any number of flavorings or complex mixtures of ingredients during the brewing and fermentation process, but understanding wheat beers only requires that you know that the primary grain used in this beer is, as you probably guessed, wheat.
Usually, the grain used in beer brewing is barley. So, using wheat instead stands out.
Wheat imparts some particular characteristics, including a haziness and more robust feel in the mouth when drinking. There's a reason that many wheat beers are served with orange slices, too—these brews tend to have a citrus quality which further adds to their character.
Some people claim a "creamy" texture exists in these beers. This may not be discernible to newer drinkers, but those who have been around the block will certainly notice a difference in "mouthfeel" between wheat beers and those brewed with more traditional grains.
Lager
American lagers make up a huge portion of the big-name, popular domestic beers that you'll find in almost any restaurant or bar. (Think Budweiser, Pabst Blue Ribbon, Yuengling, Coors Light, and Miller Lite, for instance).
There's a lot of science that beer geeks love to discuss about what differs between lagers and ales, but we'll spare you the details. Suffice it to say that the difference between brewing lagers and ales involves only a difference in brewing temperature and the types of yeast used in the process.
The end product is a mellow, smooth brew that tends to have more carbonation than many ales. You'll likely notice more of an emphasis on yeasty flavors, rather than an outpouring of hop fragrances and bite. In fact, beer geeks tend to dislike many mass-produced lagers for their lack of stronger flavor. (Though there's nothing wrong with tossing a few of these back and enjoying them for what they are—mellow, crisp, and refreshing).
Of course, there are plenty of craft lagers out there, too, if you want to stick to something more unique. Lagers can range from lightly colored to amber lagers and even darker beers that further embrace a malty flavor profile.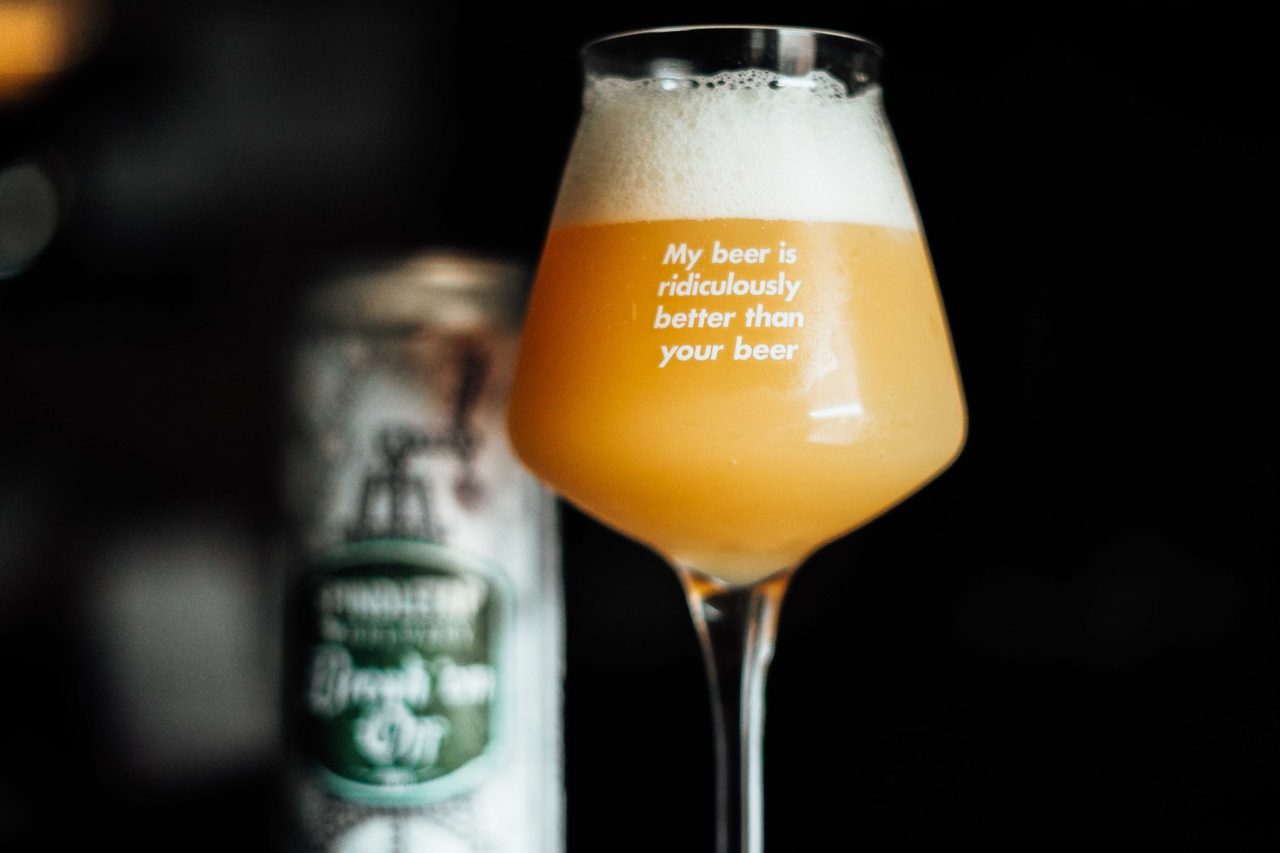 Pilsner
While technically a type of lager, pilsners deserve their own section here as beloved pale beers that embrace the things you love about lagers in a way that makes them something of a model drink.
Pilsners have a rich, golden color and go down crisp n' easy. As you might from a lager, they're not very bitter. German-style pilsners, for instance, take advantage of hops on the delicate or spicy side, resulting in only a mild bitterness that won't linger heavily in your mouth like the hops used in IPAs and pale ales. Some people say that pilsners taste "clean" for this reason.
And, like other types of lagers, pilsners tend to have a low alcohol percentage. This makes them easier to drink.
Sours
When brewmasters are doing what they do best and bringing the tastiest possible brews to bottles, cans, and kegs near you, one of their primary goals during the brewing process is usually to avoid bacterial contamination. Why? Because too much bacteria can make beer taste funky and unpleasant.
However, as you may know, the community of craft beer brewers is nothing if not creative. In fact, there's nothing better to some of these beer experts than doing exactly what they're told not to do and embracing happy accidents.
Sour beers are brewed with the intentional introduction of certain bacterial strains that impart a tart but pleasant taste that sets them far apart from other brews. Plenty of folks who dislike the distinctive taste of yeast, malt, and hops get their start with beer thanks to sours.
If you're a fan of sour candies, tart citrus, and otherwise funky and fun flavors, give sours a shot! Some sour beers called "goses" add another fun component to the sour mix—twinges of brine or salt. Think pickle juice, for instance. And yes, if you're wondering, there are sour pickle beers out there (they're delicious).
Belgian
Belgians are another style of beer encompassing a wide variety of flavor profiles, ingredients, and colors. One thing that most Belgian beers have in common is that they are ales as opposed to lagers. Remember the difference?
Belgian beers are a particularly fun bunch to explore due to their variety. You might say that Belgians are capable of embracing characteristics found in everything from pale ales to sours. Belgian white beers, for instance, are brewed with both barley and wheat, giving them some of the hazy and creamy characteristics of wheat beer described above.
Other Belgian beers called "lambics" embrace a concept called "spontaneous fermentation". This means that anything and everything from the open air is welcome to enter the brew during fermentation, leading to a funky or sour taste that plenty of beer lovers adore.
In fact, Belgians may be one of the best places to start for newer beer drinkers who are on the hunt to find what their taste buds prefer. They can also vary widely in alcohol content, so keep a close eye on what you're drinking and how much. Dubbels, tripels, and even quadrupels can have some killer alcohol content without imparting an astringent flavor, so enjoy responsibly!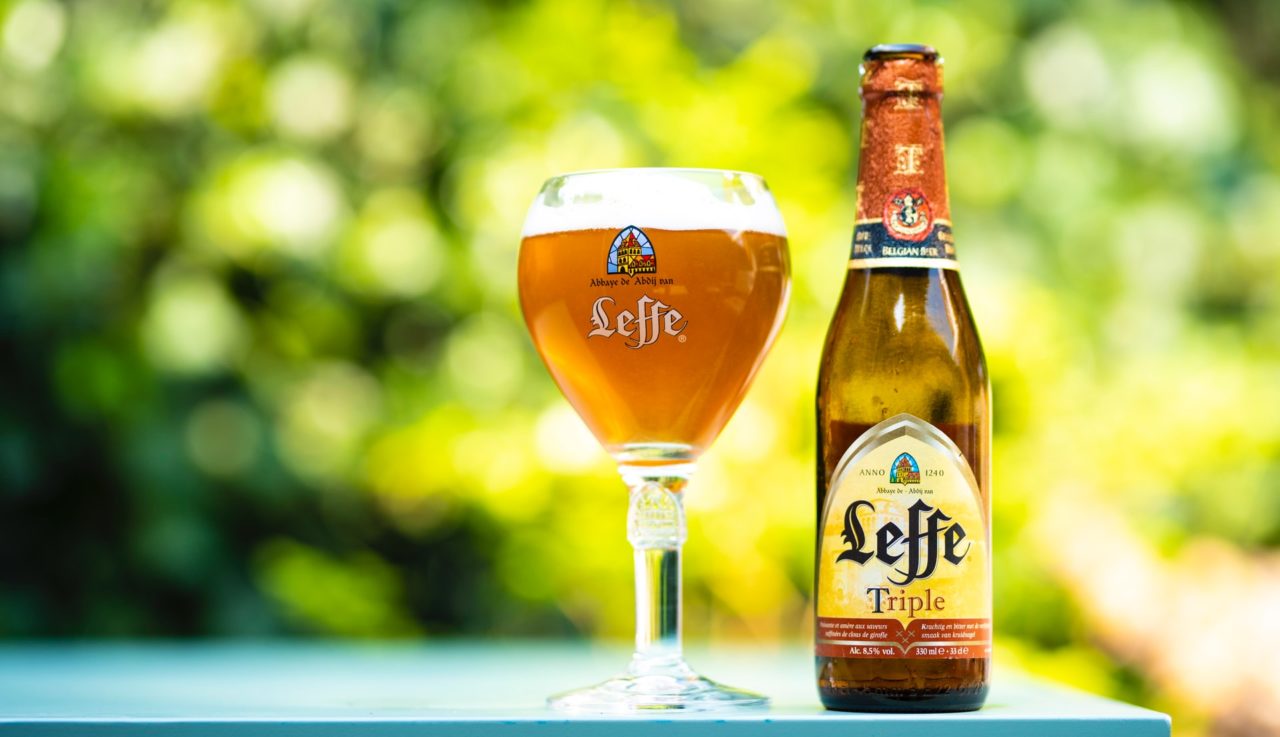 Amber Ale
So far, you've seen numerous kinds of beer in this article, and perhaps you've tasted along. During your beer tasting journey, you may have noticed a progression from lighter to darker beers.
Appearance-wise, amber ales sit solidly in the middle of light beers like pale ales and darker beers such as stouts and porters (more on those in just a moment). If you hear the term "red ale" tossed around in conversation, you're talking amber ales—the names are interchangeable.
In terms of taste, ambers vary widely. Because the categorization of these beers relies more on appearance than flavor, you'll find amber ales that prominently feature bitter, hoppy notes. Just as often, though, you'll come across ambers that focus less on hops and more on the complexities of malt flavor.
Indeed, there are even sour red ales which taste markedly different from more "traditional" sours on the market. In all of these instances, the richness of amber ales may also have some fruity undertones to search for while you're tasting.
In just about all cases, though, amber ales will tend toward the lighter or medium side of the mouthfeel and carbonation spectrums.
Stout
After a long journey of discovering and trying types of beer that range from IPAs to Belgians, you're probably beginning to wonder where those darker beers come in with such alluring flavors in their descriptions as chocolate, coffee, and caramel.
Let's get started with stouts! These beers hail from England, but they've become wildly popular in the U.S., too. They may be anywhere from dark brown in color to black. And, like their color, the flavor profiles of stouts vary pretty widely.
Some are sweeter than others thanks to added flavors often reminiscent of desserts, but the standout characteristic of stout flavor is the strong presence of roasted malts. In some cases, the malt quality of these brews may be so roasted as to taste burnt—imagine that delicious, crispy outer layer of a slightly burnt, toasted marshmallow.
Therefore, stouts can drift toward sweeter notes or more bitter ones. Complex brews will have hints of both, but most of these styles will feature more prominent bitterness with only thin notes of sweetness.
As a result of stouts' heavier, maltier qualities, these beers lend themselves well to sweeter and heavier secondary flavors. For instance, you'll often find stouts flavored with sweeter accents including chocolate, vanilla, or peanut butter. If you can imagine a flavor profile you've tasted during dessert, there's probably a stout brewed with that same flavor.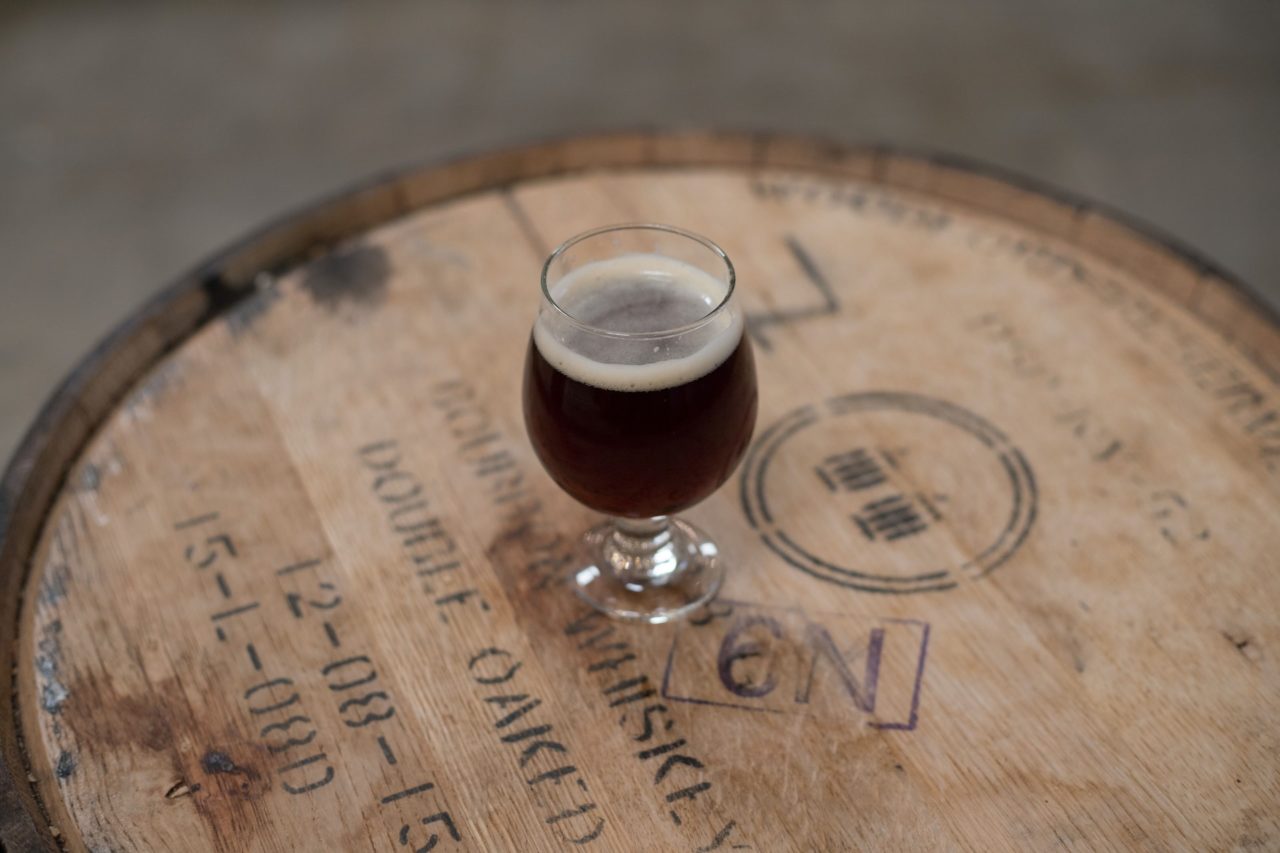 Porter
Like the difference between ales and lagers, the separation between porters and stouts is pretty nit-picky. Specifically, it relies heavily on a complex knowledge of the brewing process and ingredients.
At this point, as the conversation has continued to run its course from brewmaster to brewmaster and on all manner of brewing forums, the consensus is that the only difference lies in the type of grain used to brew each beer. Stouts are brewed with unmalted, roasted barley, while porters tend to use malted barley as their grain of choice.
Like stouts, porters also got their start in the United Kingdom before becoming more popular in North America, too. Whereas light, refreshing beers are typically linked with hot summer days, porters are something to warm the belly in cooler weather. Their alcohol content can be high, too.
While porters are just as widely varied as stouts in flavor, they generally tend to lean more toward chocolate rather than the roasted coffee notes you'll find in many stouts. Again, chocolate porters and chocolate stouts exist, just as coffee porters and coffee stouts exist. In this case, it's less about the name of the beer and more about what you like to taste.
If you're a fan of the heavy, dark kinds of beer that encourage slow sipping, you'll love a good porter. As some people say, "it's not a beer unless you have to chew it a little". Ha! Kind of a perfect expression to viscerally capture the thick and heavy mouthfeel of these beers.
Video on the Types of Beer
If you're a regular reader, you know I often like to include a review video. Here's one:
Summing Up the Types of Beer
Ready for a drink? Now that you know all about beer, you're ready to try and buy. If you'll excuse me, I'm thirsty!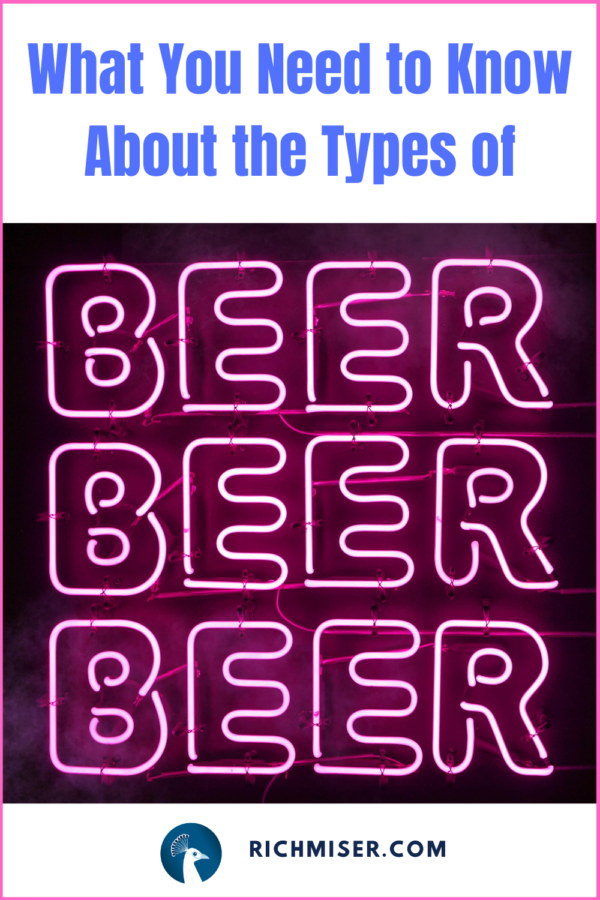 What are your favorite types of beer?