Have you seen people that look amazing in jeans and wondered how they pull it off? Well, I have. You know what I mean – some folks seem pulled together and stylish without looking like they even tried!
I've noticed that most of the time they wear the best fitting jeans, and it makes a huge difference. Of course, here at The Rich Miser, we're all about being able to do this without breaking the bank, which means wearing the best jeans that fit your style and needs, for less.
So, if you want to know what the best place to buy jeans is, read on!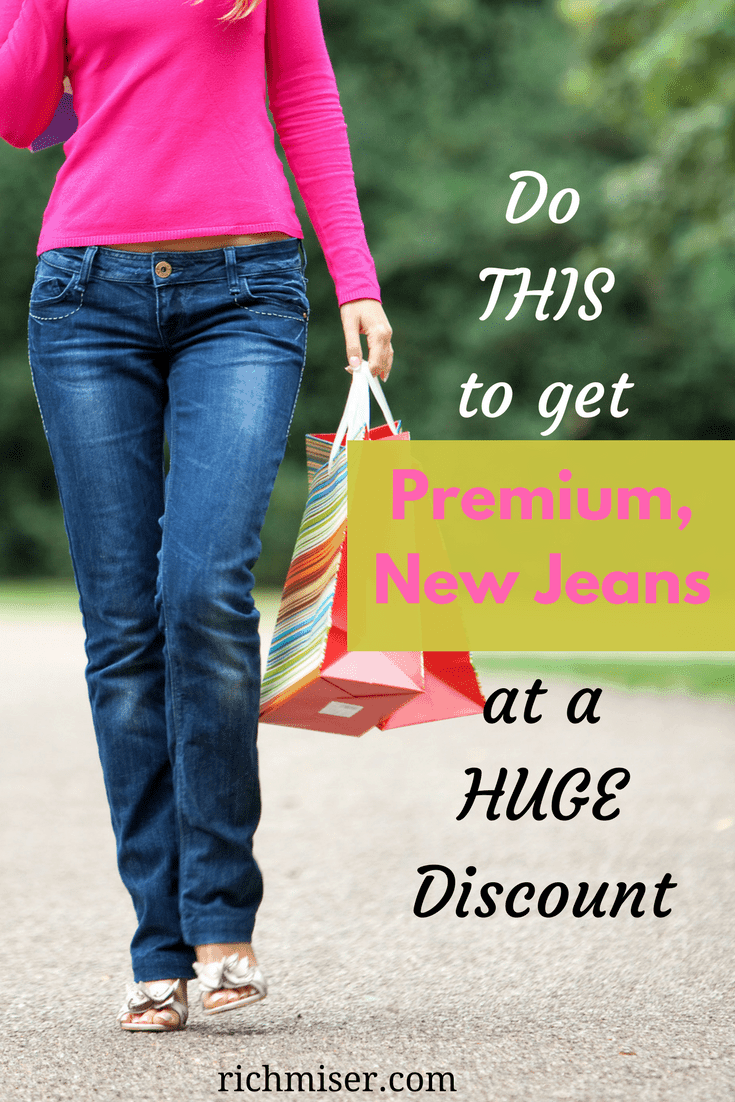 The good news is that you don't even have to leave the house to find the best jeans, since you can snatch some of the best deals when you buy jeans online. This might take some trial and error, though, until you become familiar with the brands and the descriptions that work for you.
So, initially while you find a pair that you really like, you may want to save time and order the same pair of jeans in different sizes. Then, try them on at home, walk around, look in the mirror, sit down, bend…you get me. That's truly the only way to ensure that you'll end up with premium quality jeans that are affordable. (But be careful with too many returns since some stores can ban you for it, including Amazon).
When you try them on at home -a more relaxed scenario than a store- you'll realize if they fit you comfortably so you avoid ever getting stuck like Kramer in this GIF!  Haha.
It might sound troublesome, but worth the hassle if you end up with a great pair of the best jeans. The good thing is that you only have to do this once for each brand you like when you buy jeans online. Consider this your initial research in your quest for the best fitting jeans. It'll pay off because in the future you can shop directly for the brand that fits you best, and you'll soon realize that your time was well invested.
In my experience, these are the top 3 places to buy jeans online:
1. Tjmaxx
I think the best place to buy jeans online is Tjmaxx. It has a lot of options and brands of some of the best jeans out there. Tjmaxx offers free returns in-store, so you can try on all the stuff at home and bring whatever doesn't fit to the store. Just make sure you bring it with the clear bag that the stuff comes in, because they need to scan that barcode to be able to ticket the item at the store.
In order to score the best deal, create an online account and every time you see an item you like, mark the heart on the right side. Then, the items will appear on your list of Tjmaxx loved items, making it easier to search until they drop in price.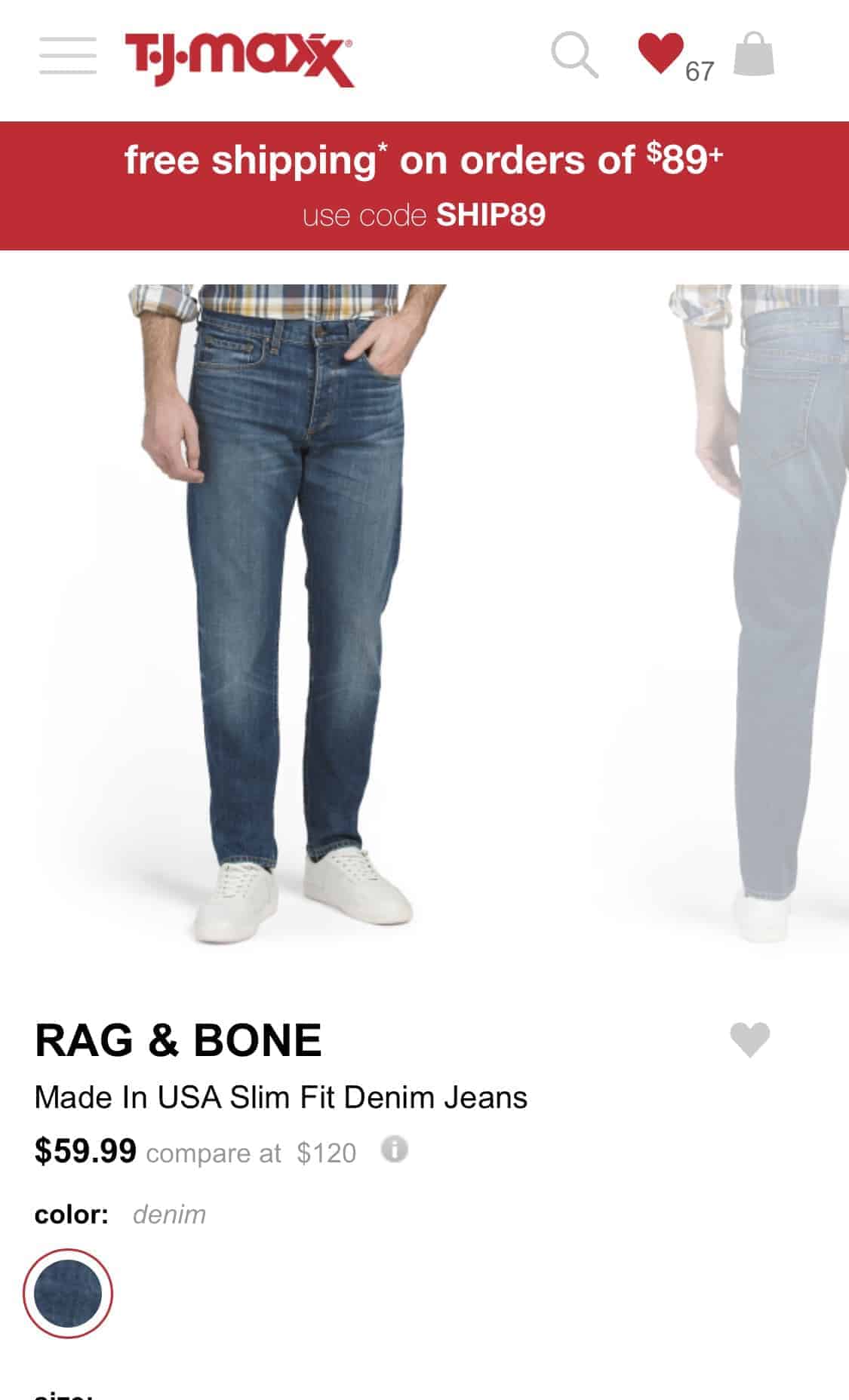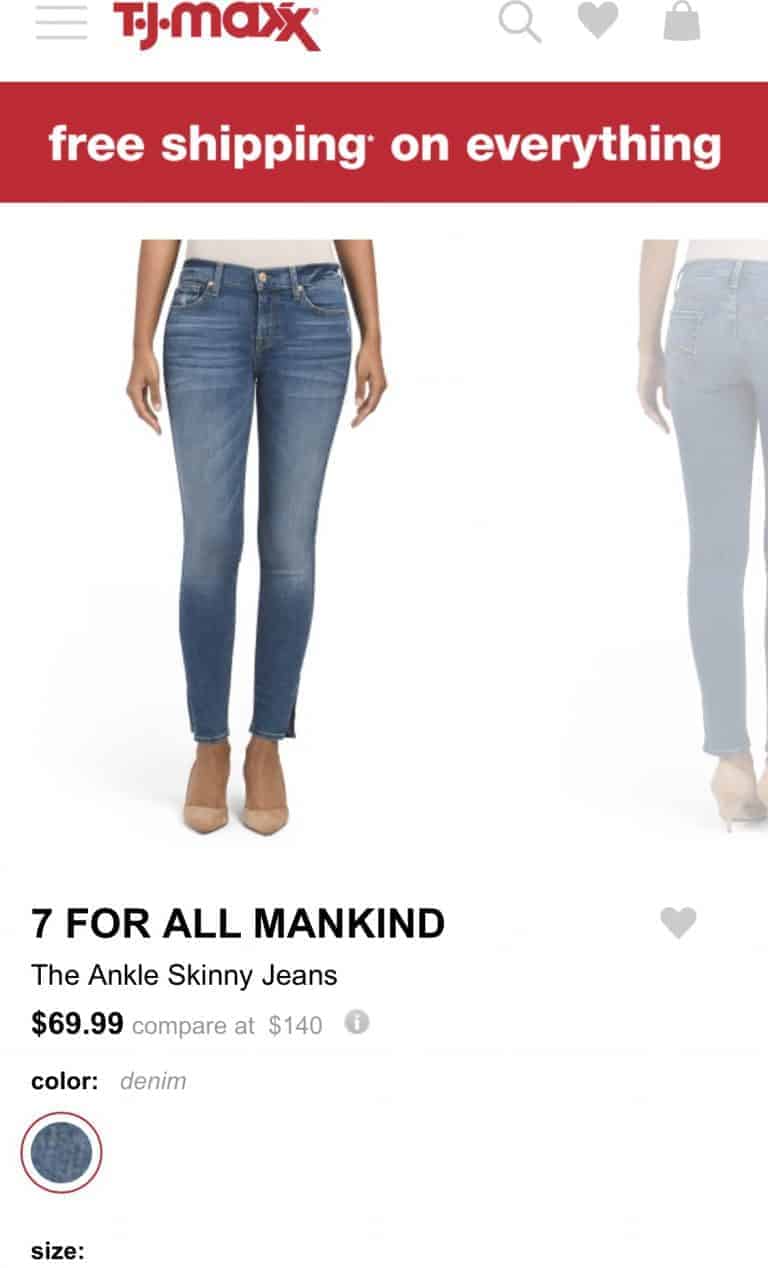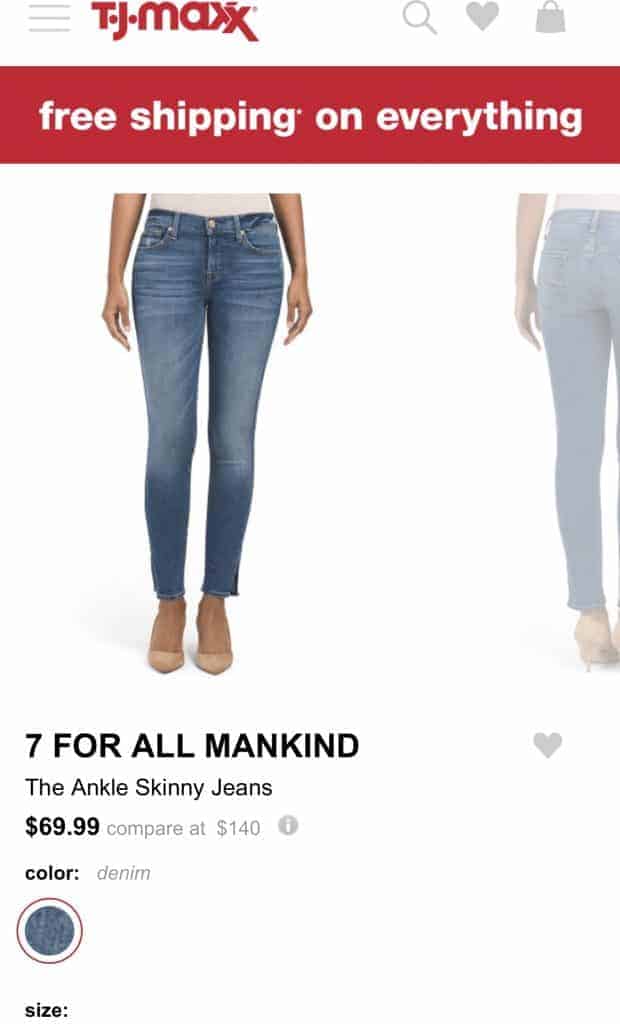 2. Amazon
Amazon offers many of the best jeans, and you can create a wish list to keep track of the things you've browsed for and see any price change. Usually, when you see an item dropping by a few cents, to like a weird price like $70.47, it may be set to drop even more due to computer algorithms. So be on the lookout as an awesome discount might be about to happen. You can also track sale prices for stuff you love on CamelCamelCamel.
3. 6pm.com
This website is operated by Zappos and revered for its top notch customer service. They offer premium brands in everything and, of course, the best jeans.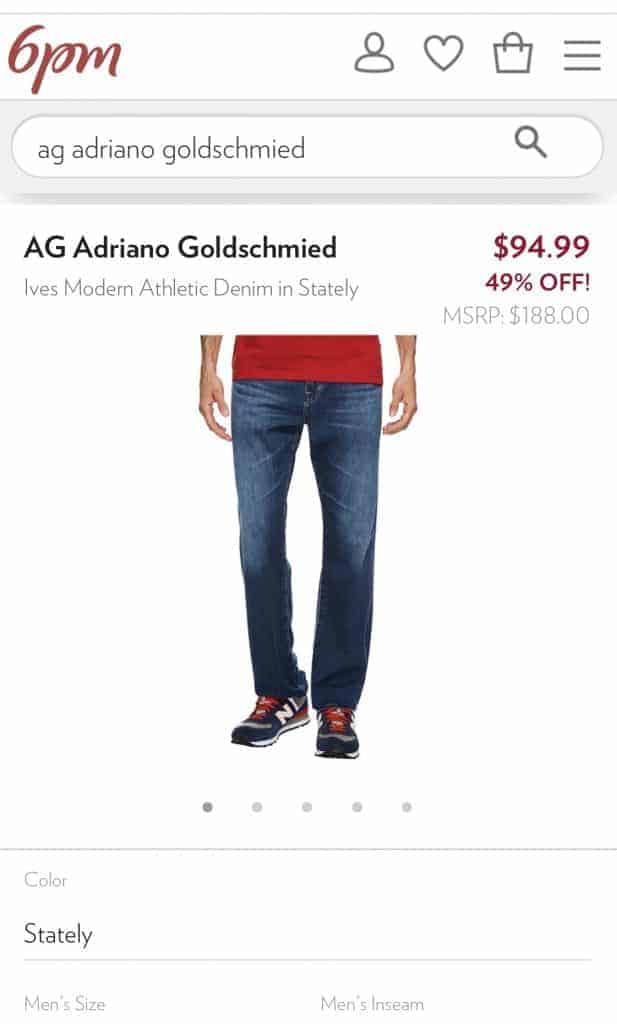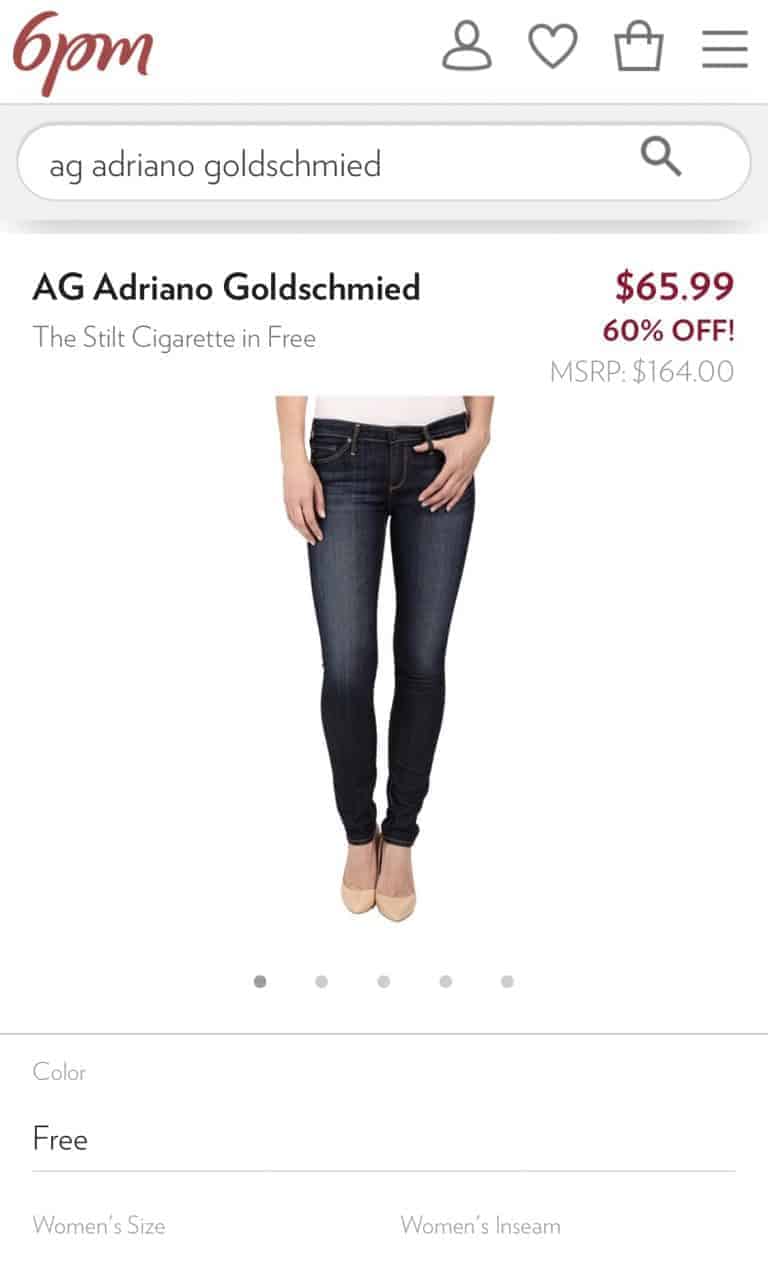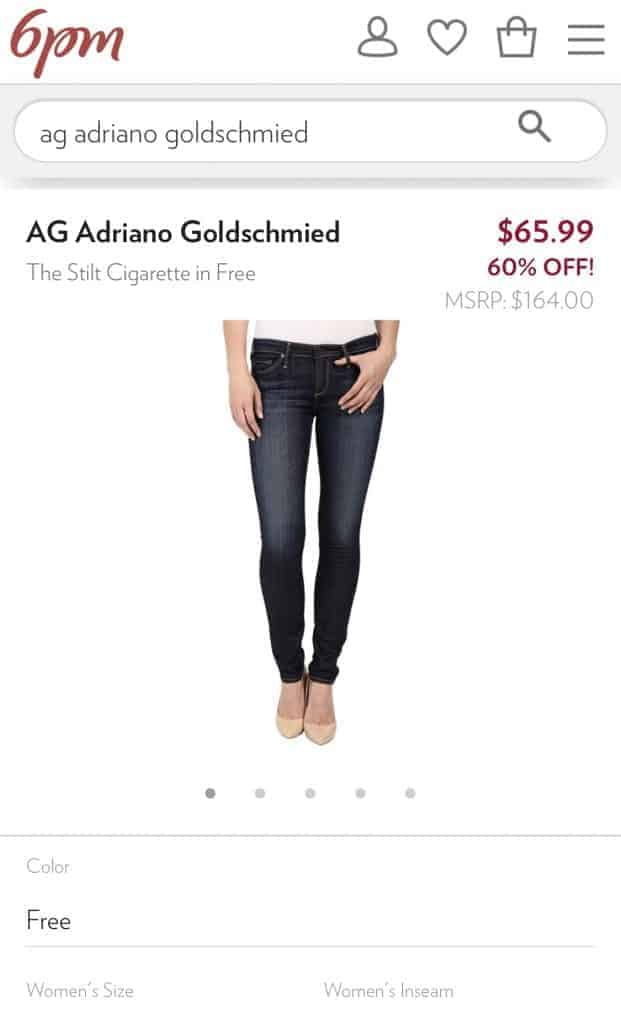 Some tips to keep in mind when you buy jeans online:
What makes a pair of jeans rank for the best fitting jeans on my list? Different things, and it is different for everyone.
For example, as a general rule, you need pockets. This is not optional, because the jeans might look cheap otherwise. The pocket placement is tricky and is different from person to person, because all bodies are different.
Even some of the best jeans may not work out for everyone. For instance, a back pocket that's too low and ends after the curve of your butt (like on your thighs or the top part of your hamstring) can affect the way your rear looks, and make it look flat or droopy.
Also, the rise (low rise) can make a petite woman look shorter. A light wash can make almost anyone look wider. And lastly, the faded look (I mean those "bleached out" streaks around the thighs) can make a person look wider in that area. Also, make sure you read the description, and remember that "leggings" tend to run a bit smaller.
My best fitting jeans, which I scored at Tjmaxx
My biggest score so far is this pair of black coated jeans (a.k.a. like a matte paint finish). They are 7 for all mankind and the original price is $199.00, but I paid $49! Yay!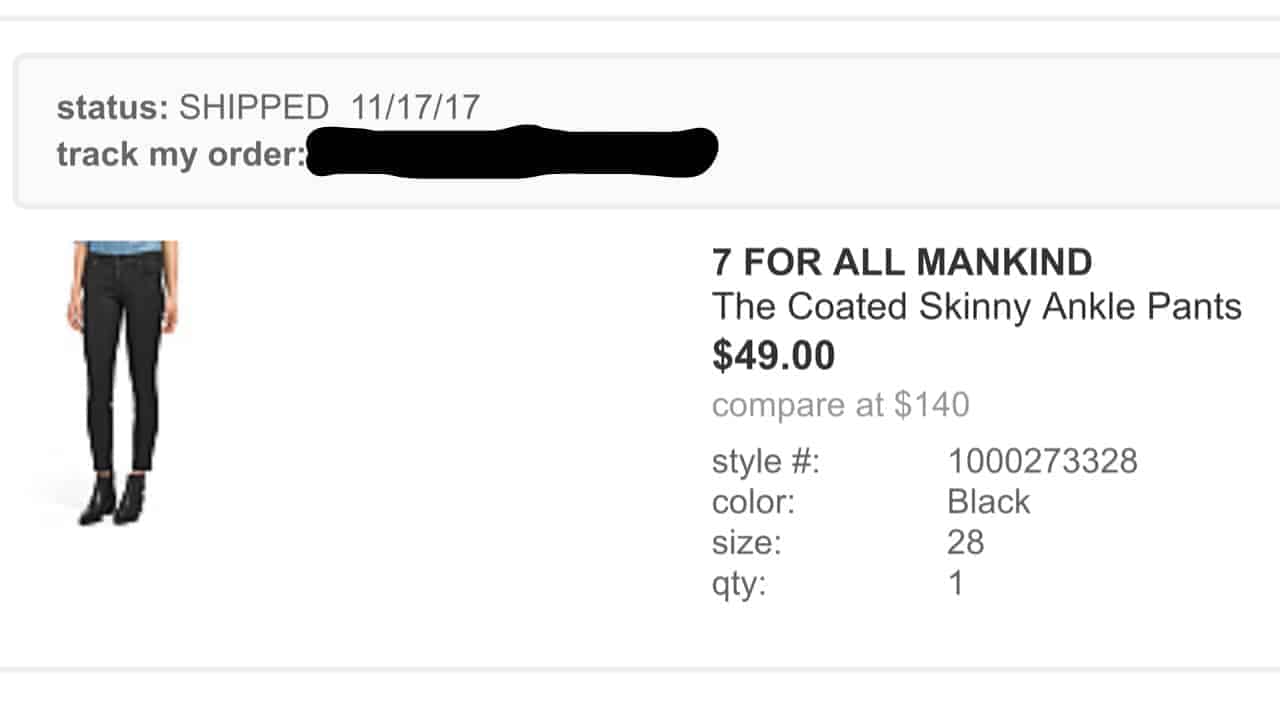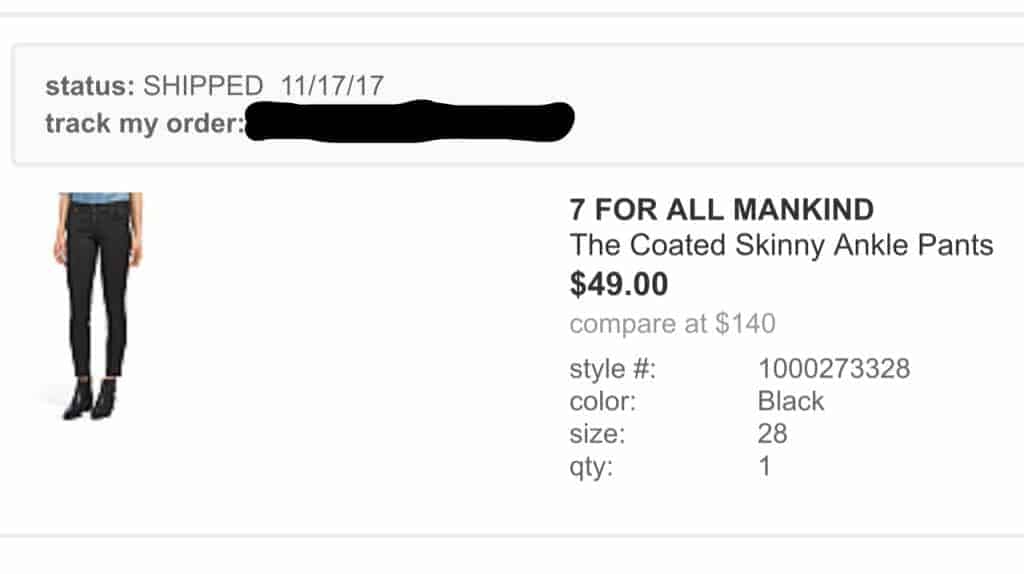 The Lowdown
So, there you have it. Now you're ready to dive in and score the best fitting jeans at an affordable price. If you were wondering what the best place to buy jeans is, or were afraid to take the leap to buy jeans online, hopefully after reading this you've been empowered with the shopping tools necessary to score an awesome deal in some of the best jeans out there. Cheers to looking amazing in jeans, but like you really didn't try! 😉
That's my take!
Do you buy jeans online? What do you think are the best fitting jeans? Or the best jeans, period? Tell me where do you think is the best place to buy jeans?
___________________________________________________________________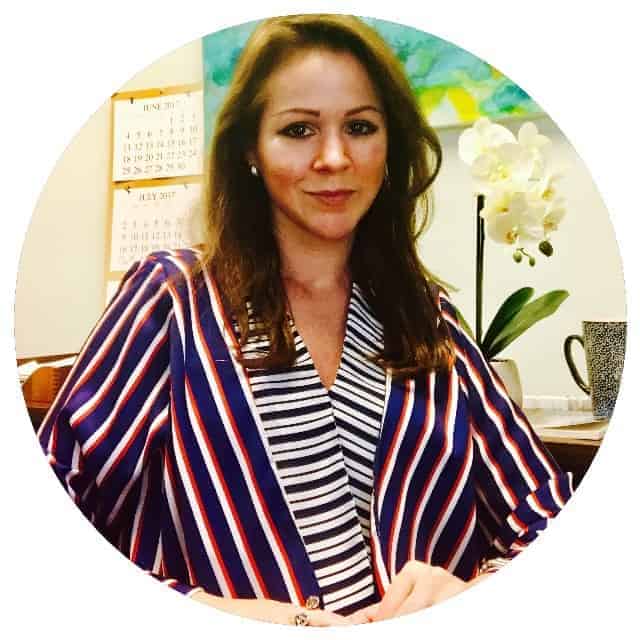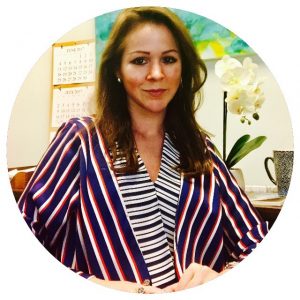 I'm Lily, a lawyer and aspiring Miami fashion entrepreneur sharing life hacks and my favorite tidbits on lifestyle, shopping, fashion, and beauty.