Ah, delicious and nutritious…but expensive! Olive oil is a versatile and healthy oil that is commonly used in cooking and baking, as well as in various skincare and haircare products. It's a staple of many cuisines, especially those from the Mediterranean regions. However, the cost of olive oil can add up quickly, especially if you buy the highest quality and use it frequently in your cooking.
But don't fret! Here are some ways you can save on olive oil without sacrificing too much quality or taste:
Buy in bulk: Buying olive oil in larger quantities can often save you money in the long run. Look for bulk options at warehouse stores or online retailers. You can also just buy bigger jugs at regular supermarkets.
Shop around: Prices for olive oil can vary significantly from one store to another, so it pays to shop around. Check prices at different supermarkets, specialty stores, and online retailers to find the best deal.
Look for sales and discounts: Keep an eye out for sales and discounts on oil at your local grocery store or online. You may be able to save money by stocking up on olive oil when it goes on sale.
Consider lesser-known brands: While well-known brands of olive oil can be of high quality, they may also be more expensive. Consider trying out lesser-known brands or store brands to save money without sacrificing quality. We buy store brands almost exclusively, usually at Trader Joe's or Sam's Club.
Use a smaller pour spout: If you tend to use more oil than you need when cooking, consider using a smaller pour spout to help control the amount you use. This can help you save money by preventing waste.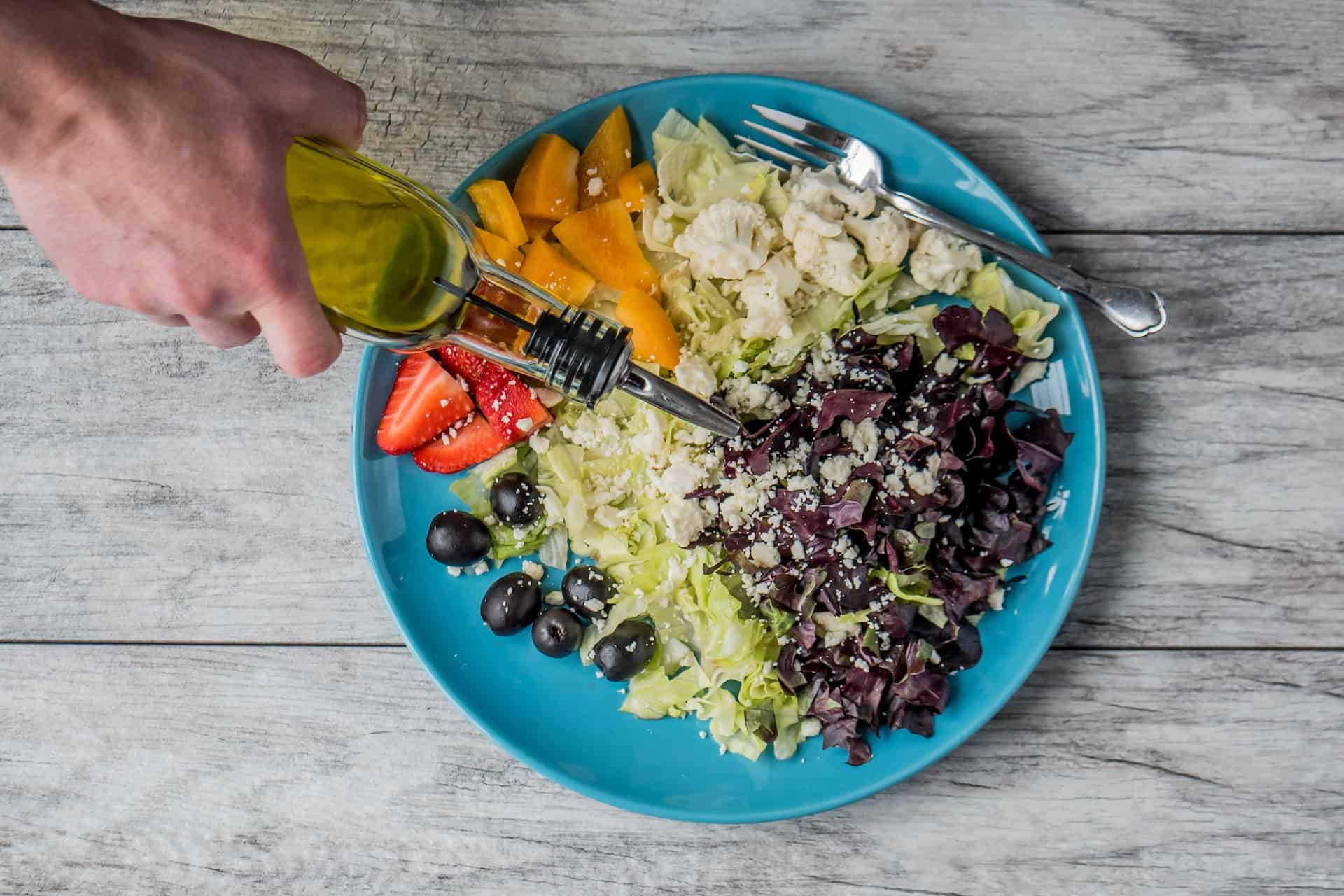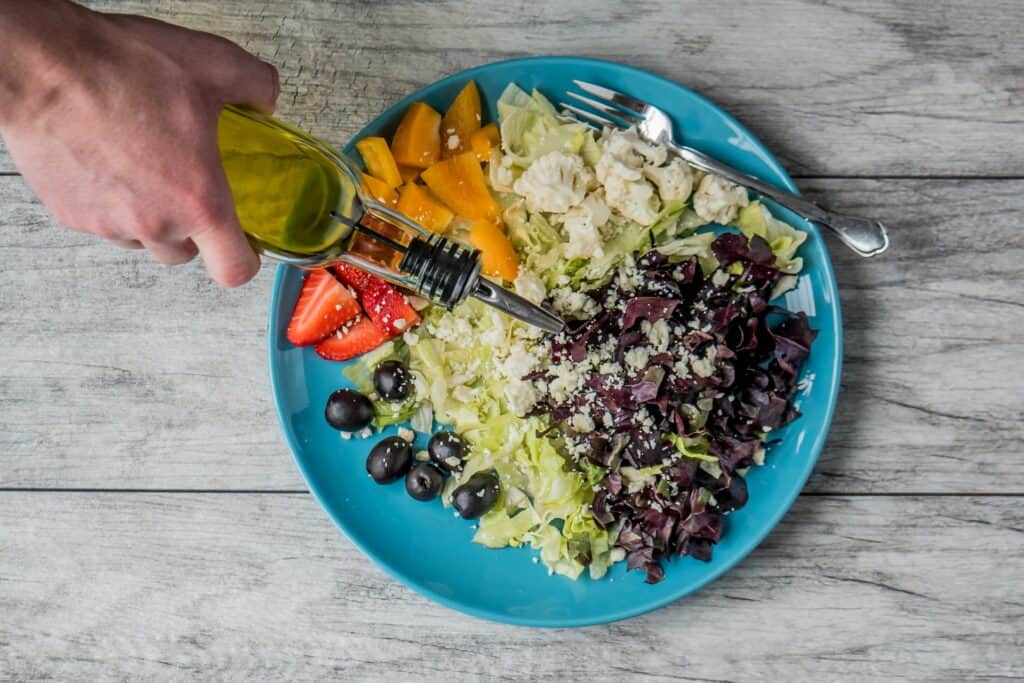 Substitute olive oil for other ingredients: In some recipes, you can use olive oil as a substitute for other ingredients like butter or vegetable oil. This can save you money (if the other ingredients are more expensive) and add a healthy twist to your dishes.
Use oil for non-cooking purposes: Olive oil has many non-cooking uses, such as in skincare and haircare products. Consider using olive oil for these purposes as well to get the most value for your money.
Look for deals on olive oil at specialty stores: Specialty stores that focus on olive oil and other Mediterranean products may offer deals and discounts on olive oil. Keep an eye out for these deals and stock up when you can. This is a way to get very high-quality oil at a discount.
Consider purchasing oil in a can: While not as common as bottled olive oil, canned olive oil can be a more cost-effective option. It is typically sold in larger quantities and may be more shelf-stable than bottled olive oil. It looks cheap, but who cares?
Use olive oil sparingly: Finally, remember that a little bit of it goes a long way. Use it sparingly in your cooking to stretch your supply and save on olive oil.
If you're going to be using it for cooking rather than consuming it raw, consider lowering the quality: Skip the extra virgin and go for a store-brand product with a blend of olive oils.
By following these tips, you can save on olive oil without sacrificing quality or taste. Whether you're using it in cooking, skincare, or haircare, there are plenty of ways to get the most value for your money when it comes to this popular and delicious product.