It's time to plan a wedding! Having gone through the experience myself, I can say it's both beautiful and stressful – and within the whole process, one of the most important decisions you'll face is choosing the wedding venue (or venues, if you'll have the wedding ceremony and reception in different places). After all, there are some many options, from a nice backyard to a country club, church, hotel, and more.
But how do you sort through them and settle on the best choice for you? Let's find out!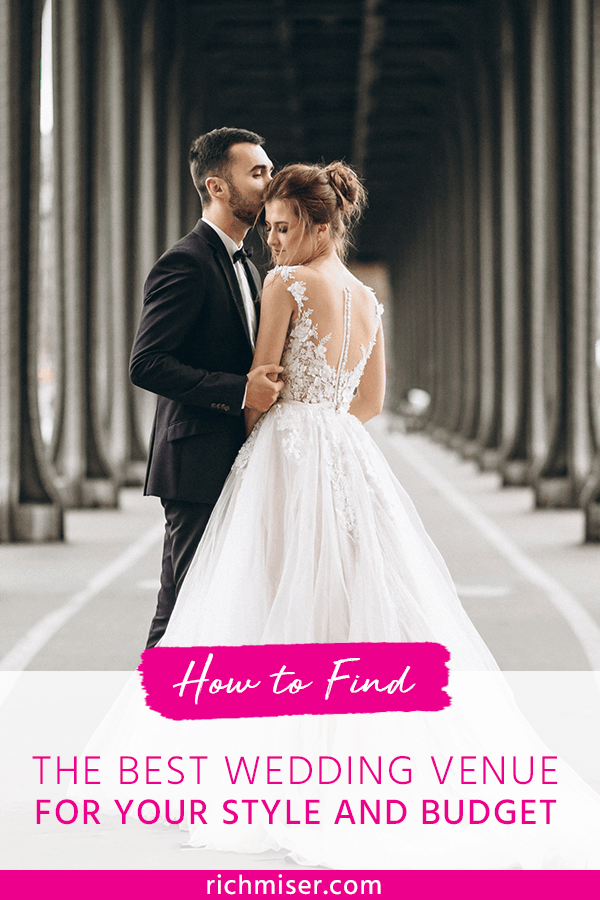 Determining Your Budget and Style
The first step in planning your wedding venue is to assess your financial situation as well as your style. Once you determine these factors, you can move on to looking at specific places that fit within your criteria and make your wedding perfectly suited to your needs.
Budget
There's no doubt that weddings can be expensive, but that doesn't mean you can't find ways to get luxury for less and create your dream day without breaking the bank. Remember that your wedding venue makes up only part of the cost of the entire event. Other expenses to consider include your dress, flowers, photography, hair and makeup, wedding bands, entertainment, invitations, and more. Be realistic in what you can afford and start from there to find the perfect venue.
Start Making Your Guest List
In general, the more people you invite, the more you'll have to spend. At minimum, you'll have to order more food and drink; if you'll rent a ballroom or other place, larger venues will tend to cost more. So, have at least a rough idea of who you'll want to invite, since it'll be a huge factor in your budget.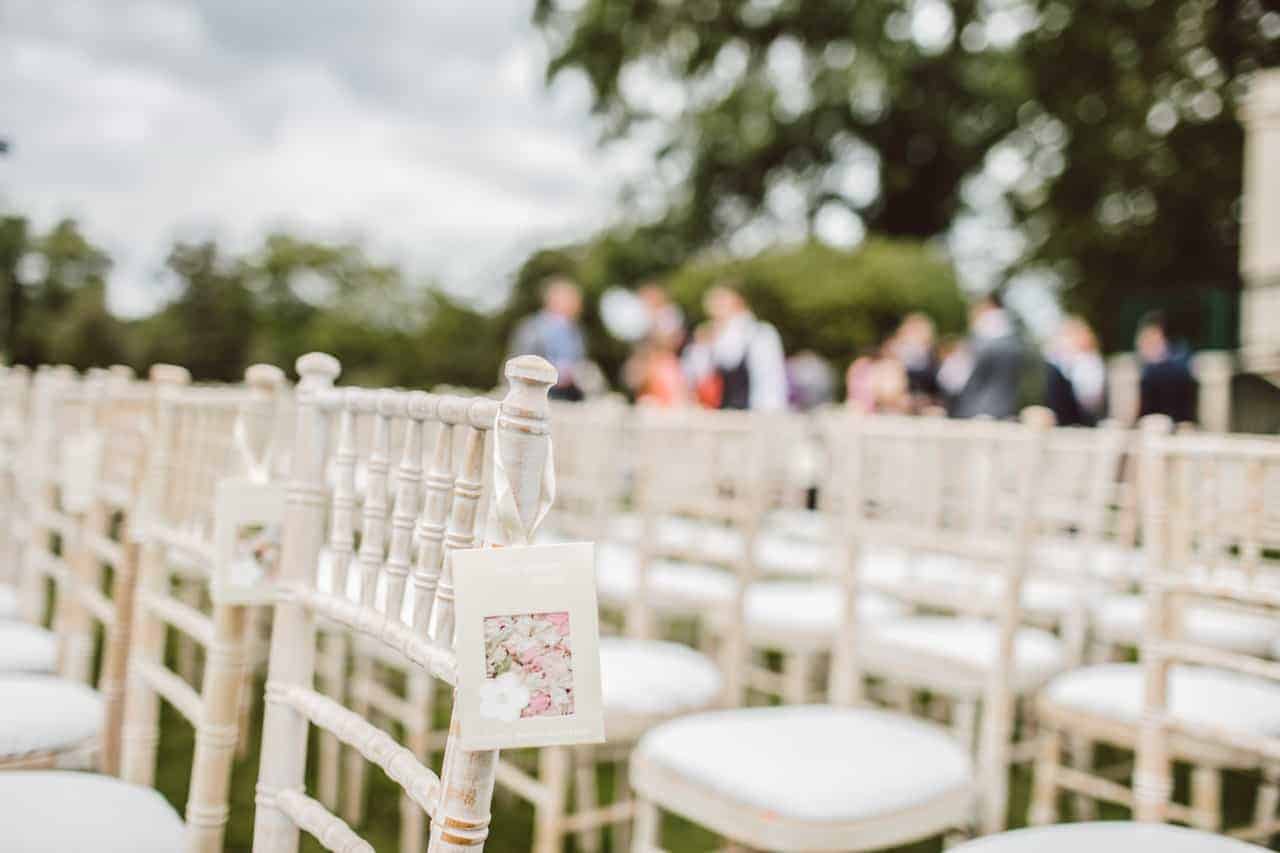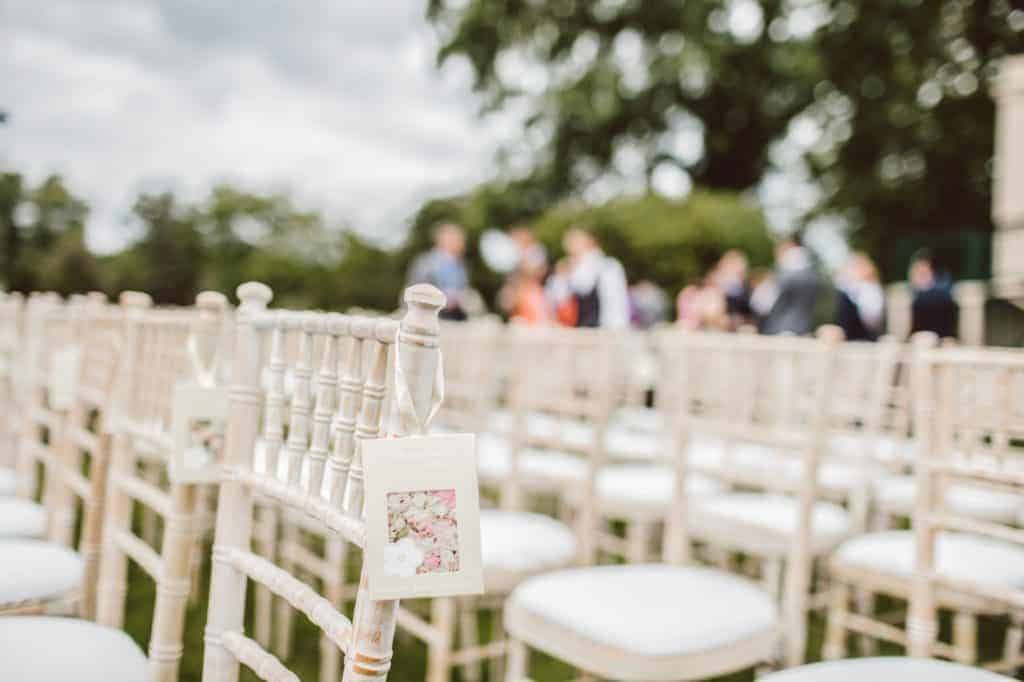 Style
Each couple has their own unique style and your wedding venue should be a reflection of that. Nature lovers may gravitate to a rustic farmhouse location or a wedding in a park. Couples that love to travel might prefer a destination wedding in an exotic locale. Couples who love fine dining might be drawn to an upscale hotel or restaurant venue. There's something for everyone, and finding the ideal venue should start by narrowing down what your style is and what types of venues stand out for you.
Wedding Venues 101: Basics to Consider
After you determine your approximate budget and what style of wedding you envision to match your personal style, there are some other factors to think about that will inform your decision on which venues are best:
Time of Day
If you're thinking of an elegant evening wedding, there are some places that are better suited than others. Similarly, those who crave sunshine and fresh air for their ceremony and reception will want to take that into consideration and plan a morning or daytime wedding.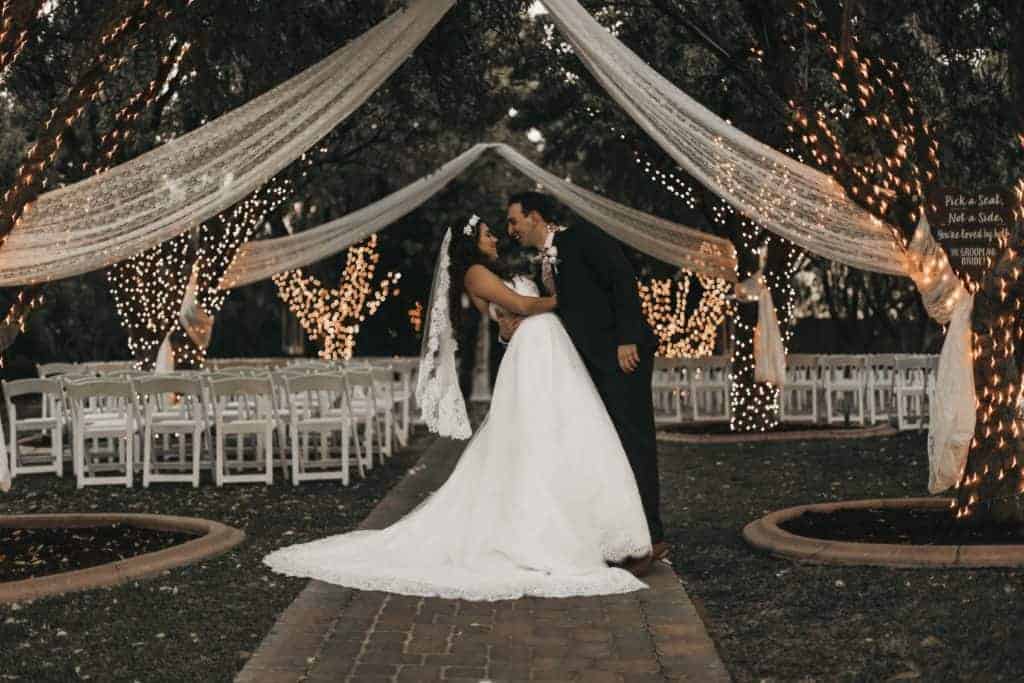 Number of Guests
Again, if you're planning on inviting your big family and loads of friends, you'll want to make sure that you have a venue that can accommodate a big crowd. On the other hand, if you and your fiancée have a more intimate wedding with a small guest list in mind, you can consider smaller venues and rule out large banquet halls or ballrooms.
Weather
Outdoor weddings call for clear skies and warmer weather, so you'll want to be mindful of the time of year you plan your wedding and have a backup plan to turn to if the forecast isn't favorable. This doesn't mean that an outdoor wedding is impossible to pull off, but keep in mind that mother nature doesn't always agree with your plans, so looking for a venue with a covered gazebo or one that can accommodate tents is something to think about.
Beauty and Surroundings
Of course, you'll want your venue to be as stunning as possible, and your ideal location will reflect your vision of how you want your wedding ceremony and reception to look and feel. Some venues like parks or beaches are naturally beautiful and require very little in terms of décor, while others like hotel banquet halls are blank canvases that are ready for your creative touches.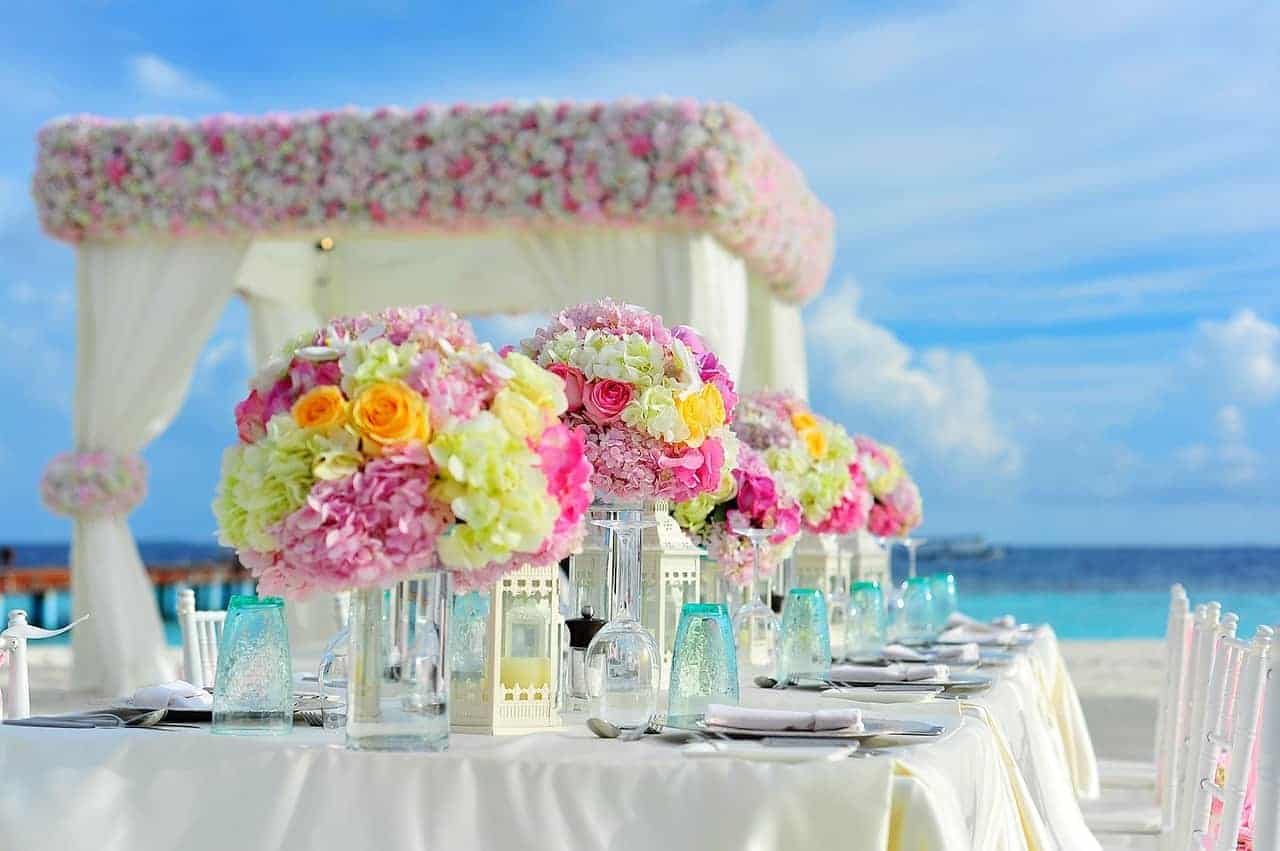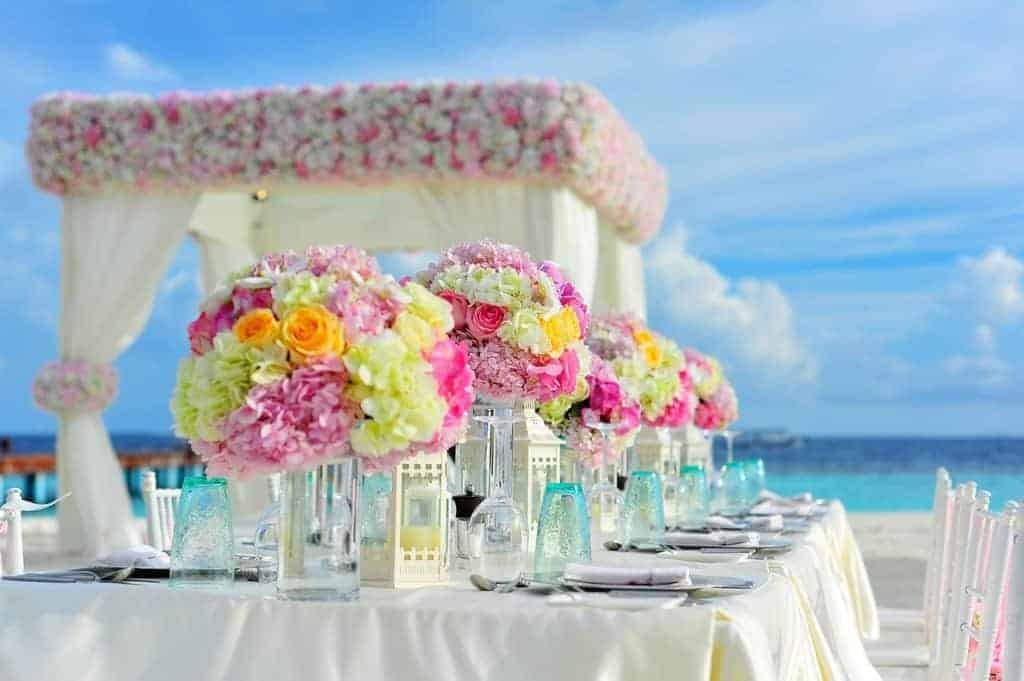 Whether to Have the Wedding Ceremony and the Reception in the Same Place
Having the wedding ceremony and reception in the same place will simplify things and probably save you money. For example, you don't need to decorate two completely different places. Also, your guests won't have to drive from one location to another.
However, this is usually impossible if you'll have a church wedding, since you can't have the reception there.
The Wow Factor
Last, and definitely not least, is the fact that this is your big day and you want your venue to be special and striking. Think about what you've always envisioned your wedding to look like and choose a venue that can turn your dream into reality. A gorgeous location that reflects who you are as a couple will wow your guests and make your day magical.
Types of Wedding Venues
Now that you've thought of the basics, you can look at specific venues. Each type has its own pros and cons and unique characteristics to keep in mind, so let's explore the most popular options and how you can assess which is right for you.
Hotel
Hotels are popular venues for many reasons. It's easy to host your ceremony and reception all in one place, as hotels have a variety of areas, both indoor and outdoor, for you to choose from.
You can also block off rooms for your guests to stay at. This'll make it a fun and intimate experience for such guests, who can mingle together throughout the weekend.
Hotels also offer the ability to host a rehearsal dinner or morning-after brunch on-site, eliminating the need for you to scout out multiple locations.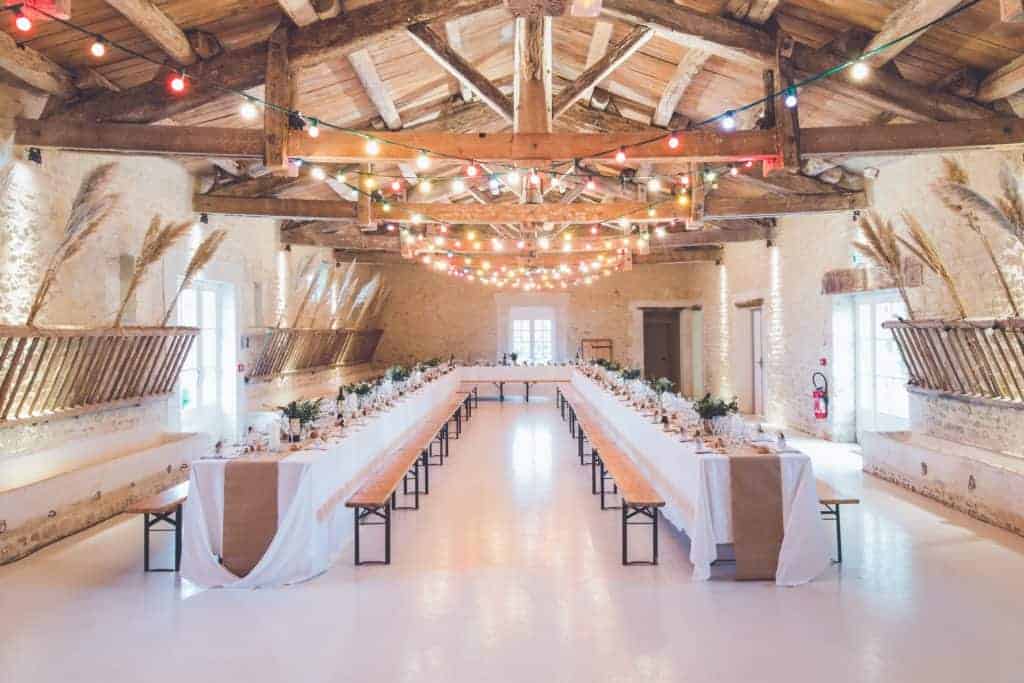 Hotels host weddings on a regular basis and have their packages down to a science. This makes it easy to choose an option that fits your needs and budget. When assessing packages, look at what is included, such as linens, backdrops, honeymoon suite booking, and any other add-ons.
On the downside, hotels can be expensive depending on the caliber of the property, and they are often strict about catering and bar service. It's common for them to insist on providing everything from their in-house dining options rather than allowing couples to bring in outside companies.
Cost: Do not be surprised if you get a quote in the tens of thousands of dollars! (Please note that the cost estimates here are very, very rough estimates).
Banquet Hall or Ballroom
Depending on the particular place, a banquet hall can be similar to a hotel in that you'll get a large room for the wedding ceremony and/or reception. Still, they can be cheaper than hotels, since they might not force you to bundle in so many goods and services, such as food and drink (you might be allowed to bring your own).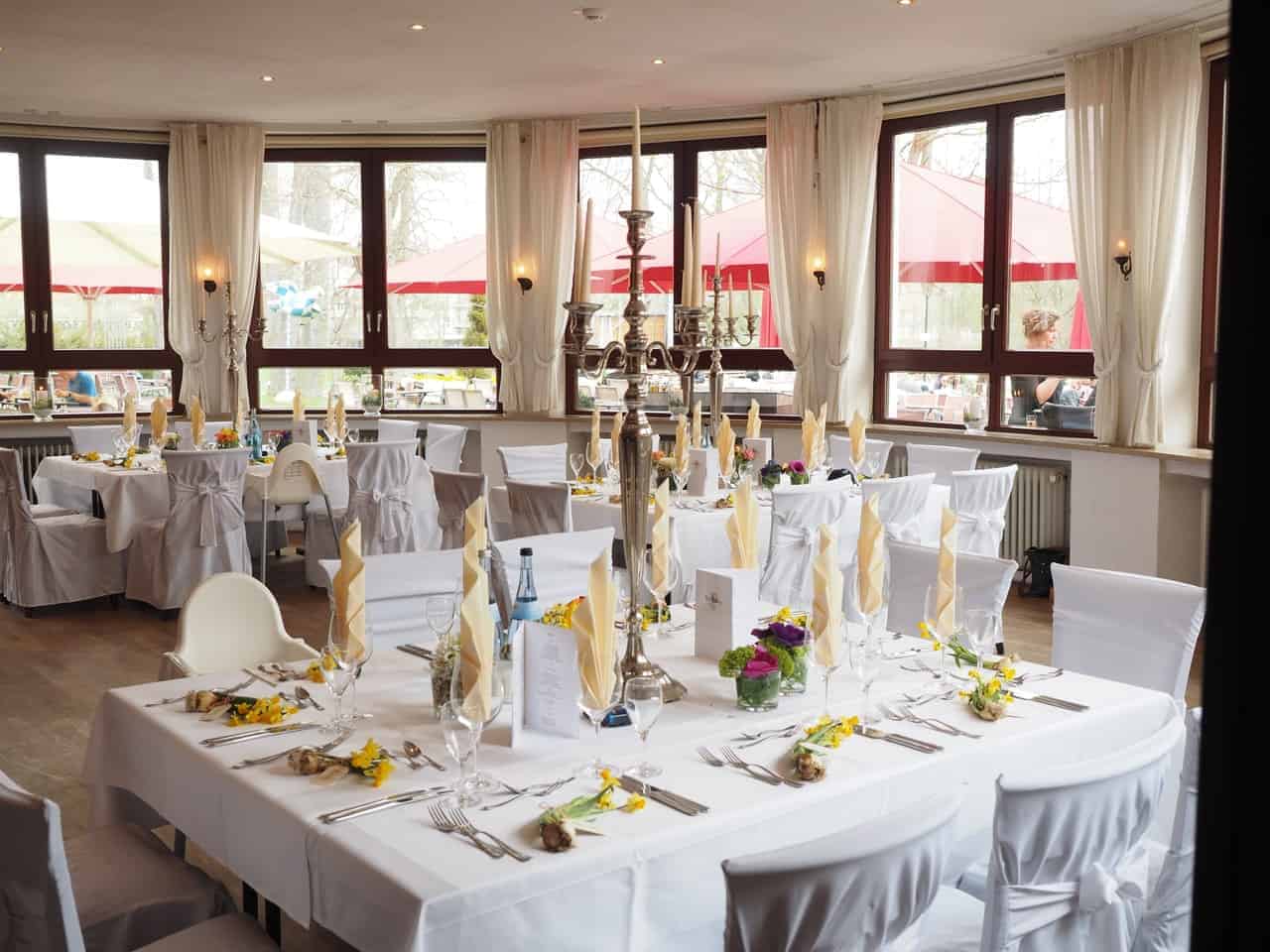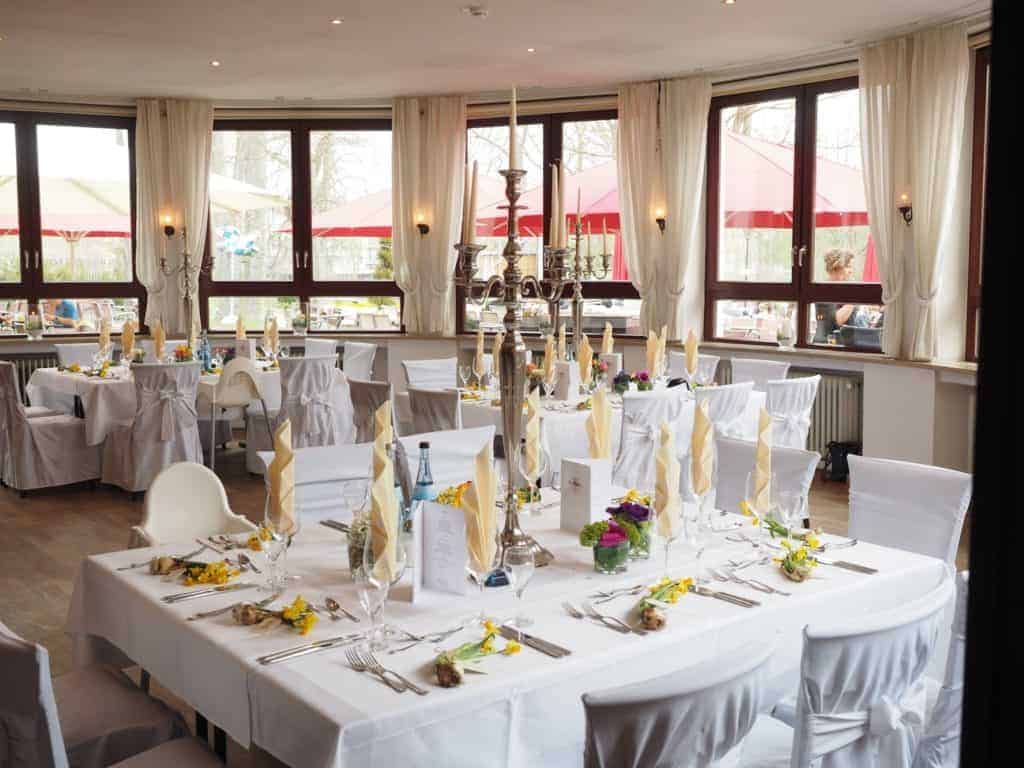 On the downside, a banquet hall may not have many amenities beyond the hall itself. For instance, you obviously won't get hotel rooms or a honeymoon suite.
A variation on the banquet hall would be a local mansion or estate. Depending on the place, the considerations are similar to those of banquet halls. Do they have packages, do they let you bring your own food and drink, etc.
Cost: Probably a few thousand dollars, at the very least.
Country Club
Like hotels, country clubs are familiar with hosting weddings and can easily pull off any type of celebration you have in mind.
The grounds are often breathtaking, making an outdoor ceremony and photos easy to accommodate, while the inside dining facilities are great for big groups who want dinner and dancing as the main event. Country clubs are usually large venues with plenty of space for pre-wedding hair and makeup areas, a bar area, and rooms for any other needs you may have.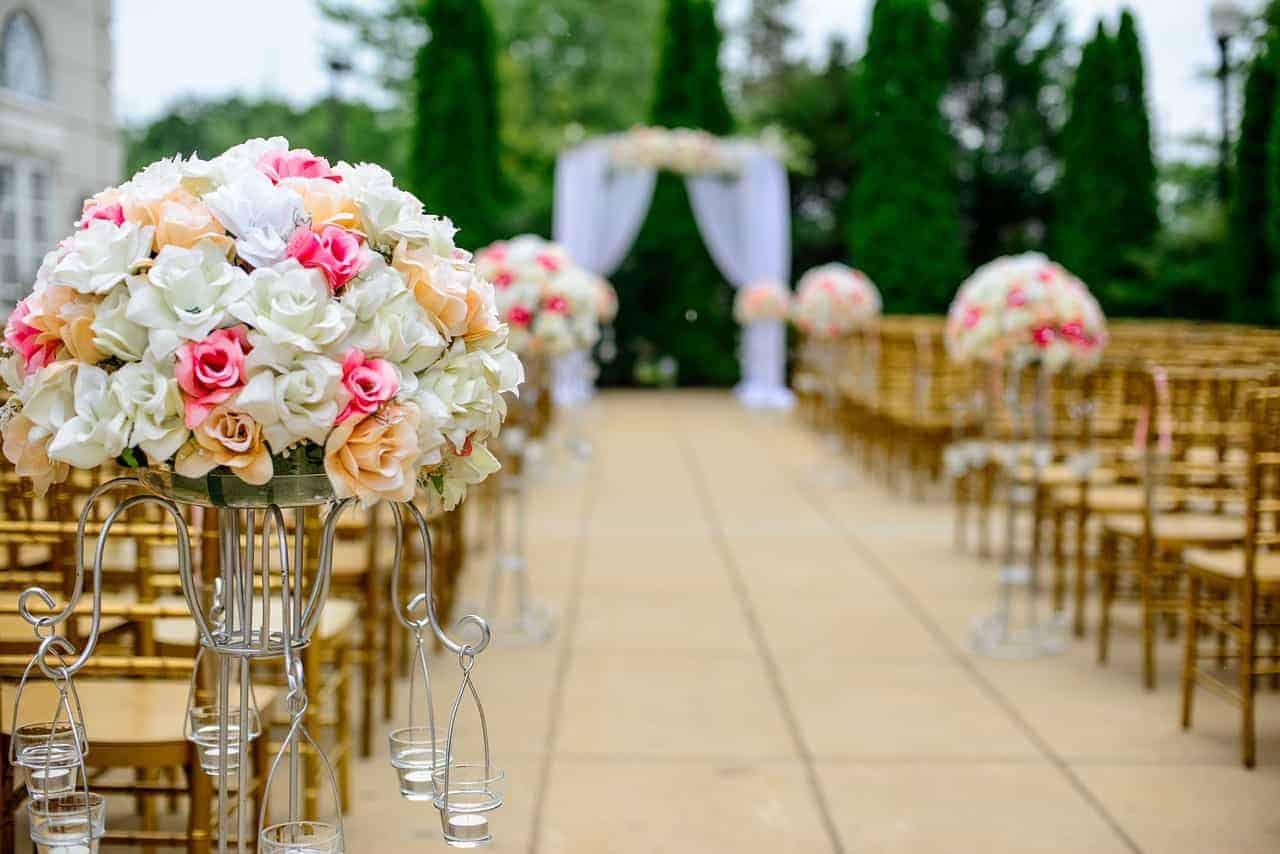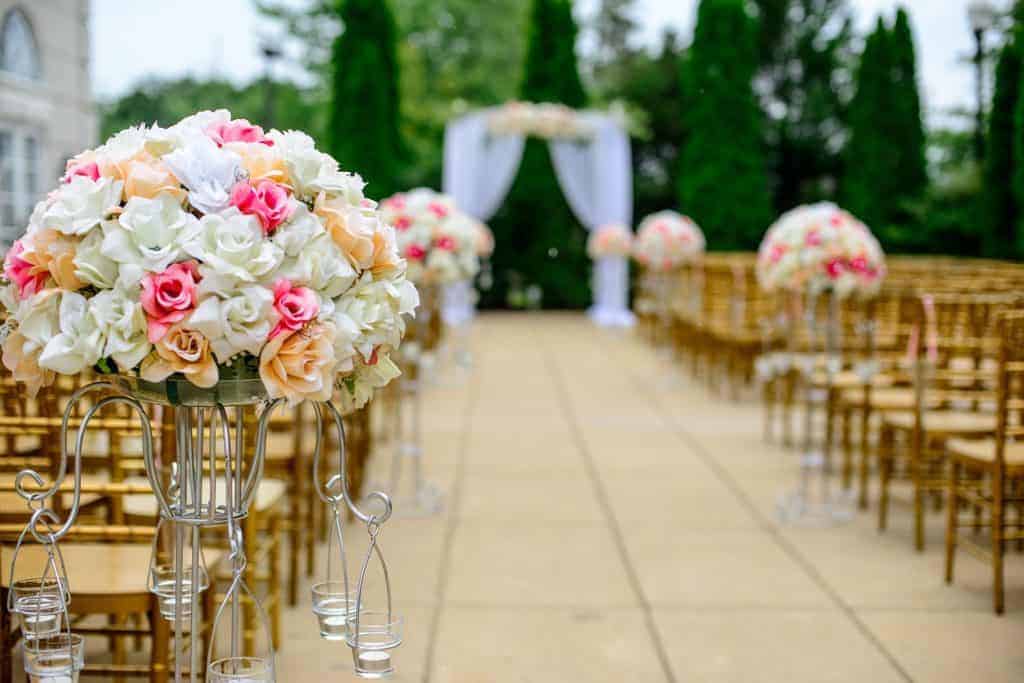 Unlike hotels, country clubs don't offer guest accommodations, and you'll have to find other locations for rehearsal dinners or other events. They can also be expensive if they are prestigious clubs. Plus, some may require membership to allow you to host your wedding there.
Cost: Thousands to tens of thousands of dollars, most likely.
Church
Churches are popular wedding venues for good reason. If you come from a religious background, getting married in a church may be important to you and your family.
Churches can be picturesque and have built-in seating, an aisle, and an altar, so you're not required to design or set up the space. They  are often affordable, making them appealing for weddings of any size.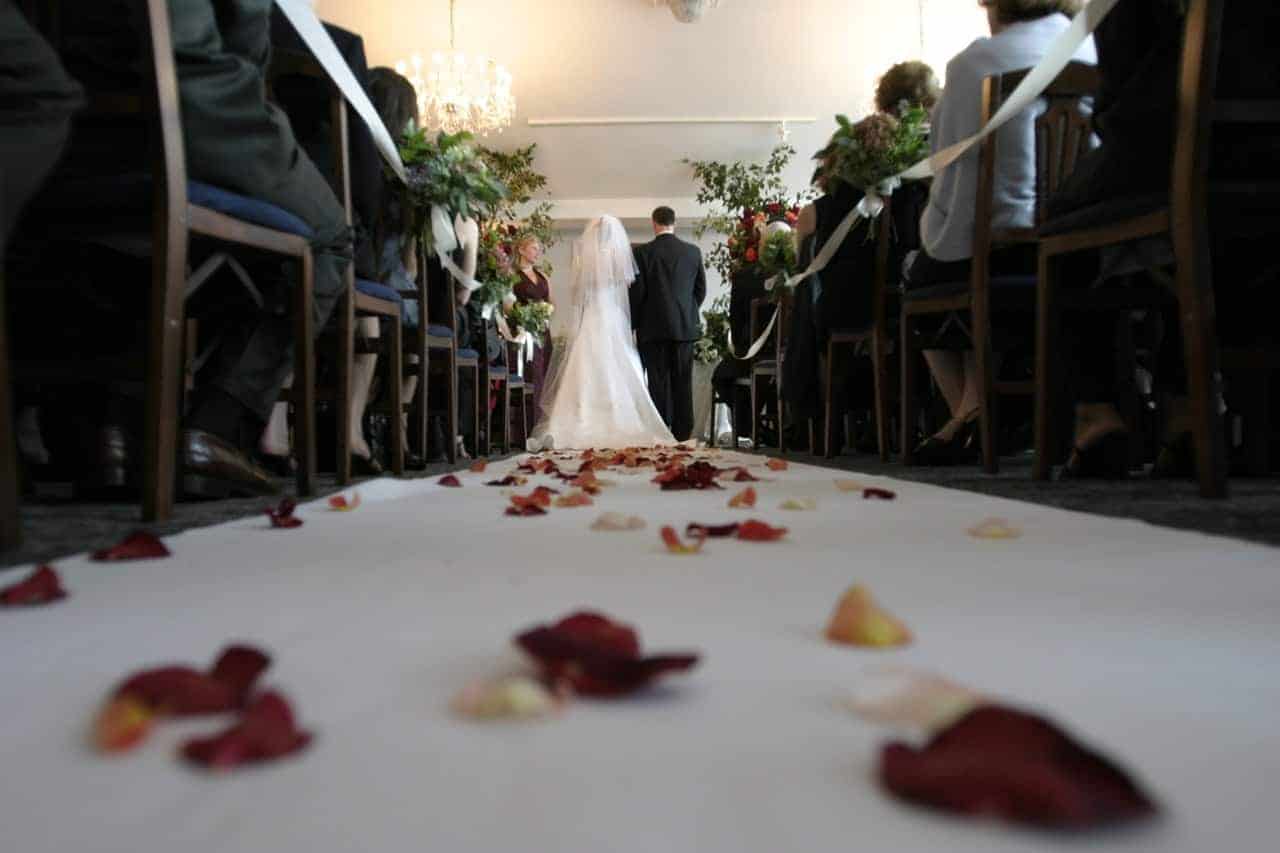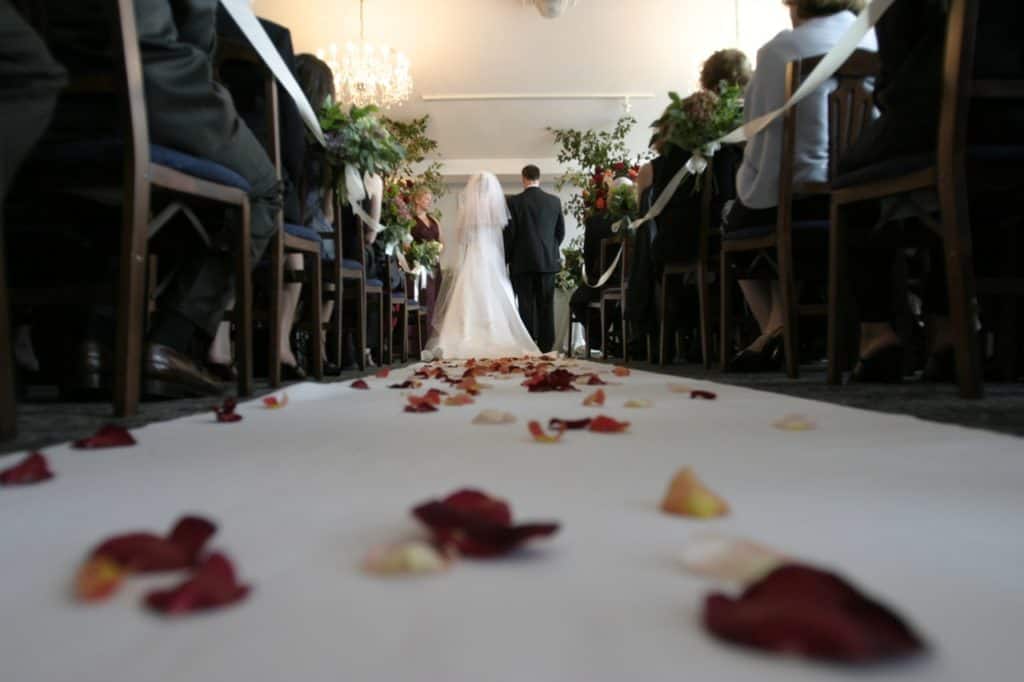 Flowers are always welcome at church weddings, but you may be limited on other types of decorations. So, you'll have to make sure to clear your ideas with the church ahead of time.
You'll also have to ensure that your wedding date doesn't coincide with religious celebrations or regular mass times, as you'll be unable to book during these times.
While churches are a great choice for the wedding ceremony, you'll have to change venues and make additional arrangements for dinner and the reception.
Cost: Probably a few thousand dollars, especially if you keep it simple.
Public Park
Most cities and towns have several lovely public parks that make wonderful wedding venues. Hosting your wedding ceremony in a public park is usually an affordable choice – you'll just have to make sure you clear it with the city or town in advance and understand the guidelines for holding an event there.
Public parks are perfect for daytime weddings and can often accommodate groups of all sizes.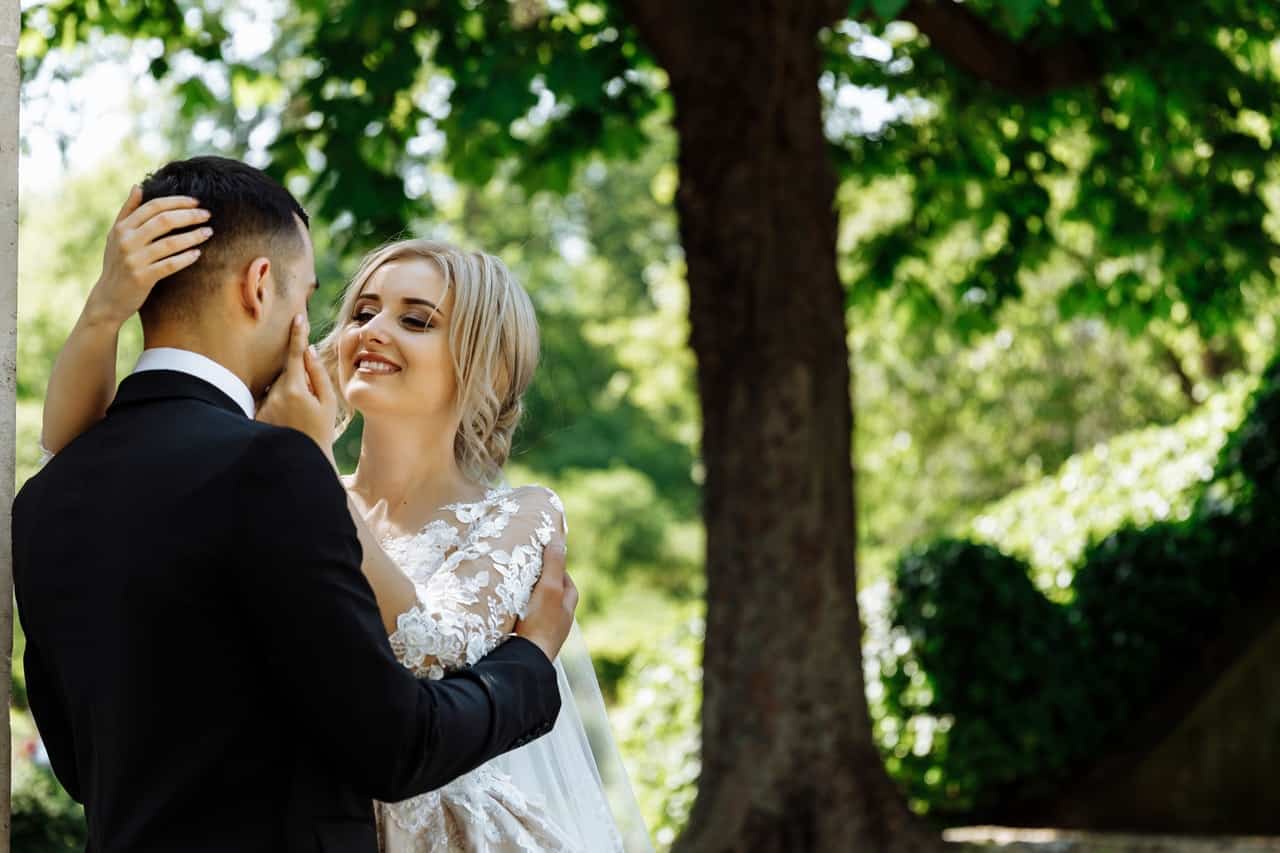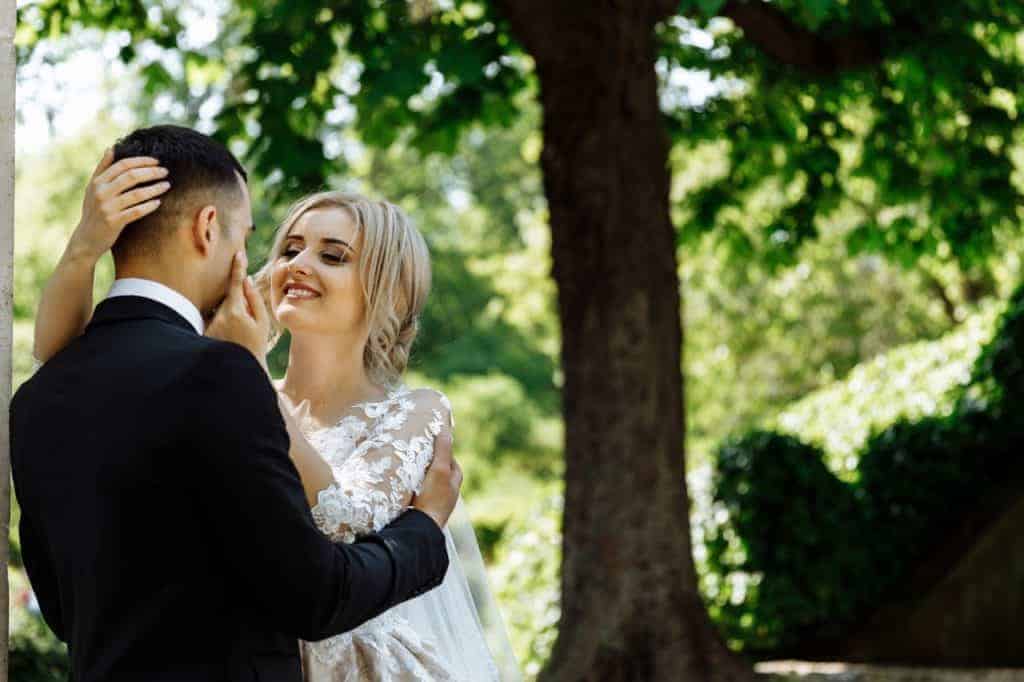 Public parks are just that – public. This means that passersby, joggers, and families may be in the vicinity and you won't have the privacy that you would in a private venue.
Getting married in a public park also puts you at the mercy of the weather, so you'll want to consider locations that offer covered spaces as a backup plan. Also, there may be city bylaws that will dictate the type of décor you may use and whether you can serve alcohol, so make sure that you understand all of the limitations in advance.
Cost: Probably a few thousand dollars.
Courthouse
A courthouse makes an ideal small wedding venue for couples who have an intimate gathering in mind.
They are a budget-friendly option because there isn't a significant booking fee, other than the cost of your wedding license. Couples that want a no-frills ceremony may find that a courthouse is an ideal location.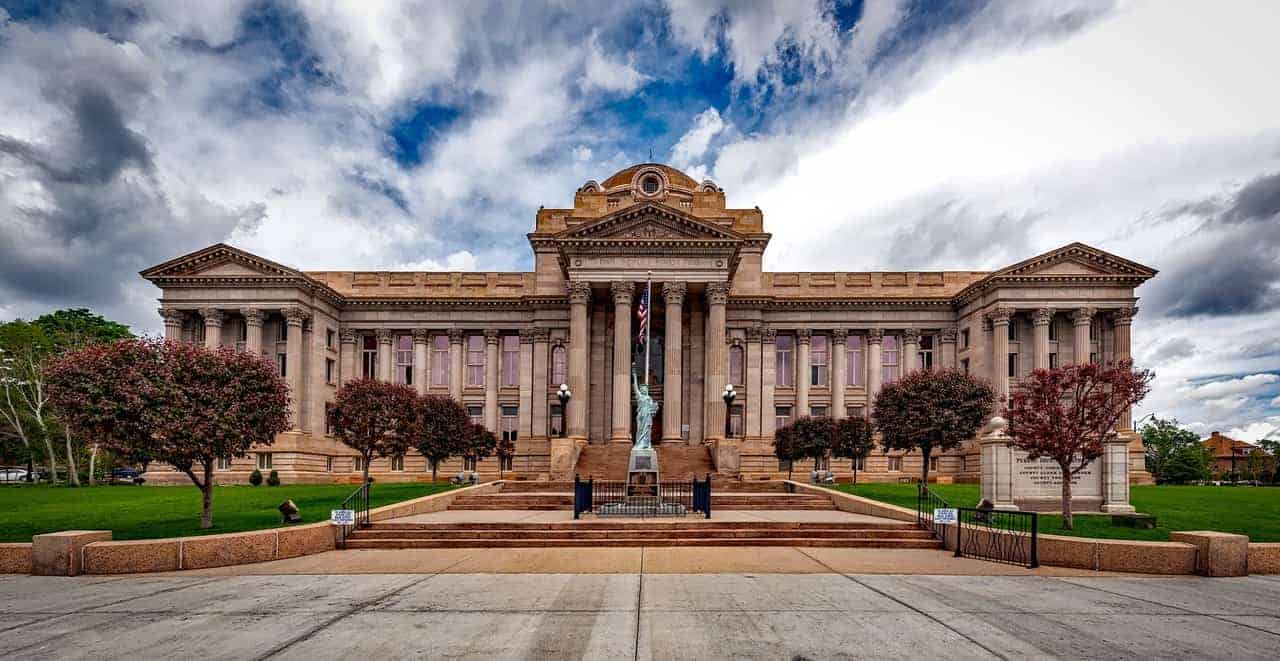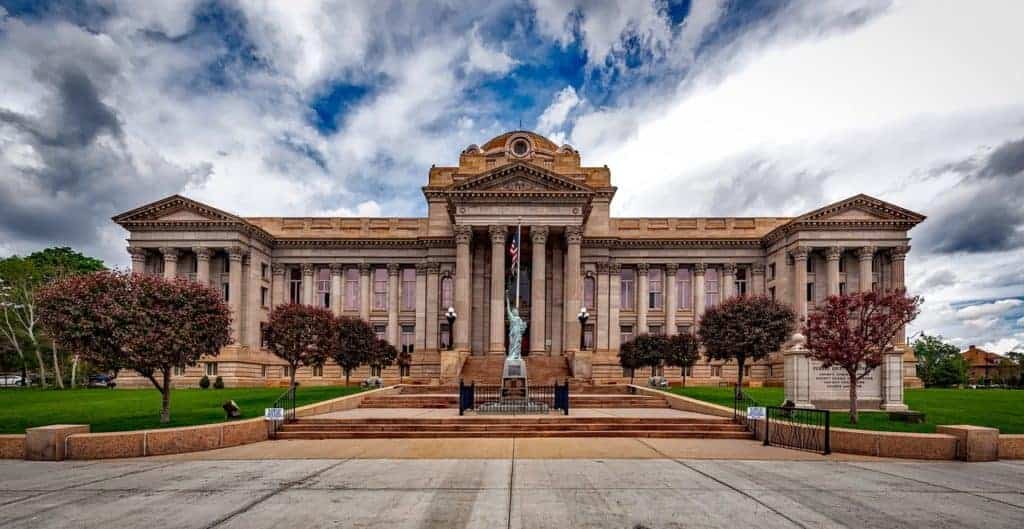 While courthouses work well for wedding ceremonies, you'll probably have to make alternate arrangements for photographs and the wedding reception venue. You can carry flowers but won't be able to decorate the space beyond that.
Courthouses also don't accommodate for large wedding parties to stand up with you during the ceremony, so if that's important to you, you may want to consider other venues.
Cost: Starting at a few hundred dollars, or perhaps even less.
Private Backyard
Private backyards are fantastic outdoor wedding venues because there are no booking fees, giving you extra room in your budget to splurge on other things.
Also, they are intimate and work well for smaller gatherings. A beautiful backyard with a lush garden makes a perfect backdrop that requires very few décor items.
Private backyards can accommodate many wedding styles, from elegant to rustic, so you have plenty of options for bringing your vision to life. Since this type of venue is a private residence, you won't be overly restricted in terms of the catering you choose, the alcohol you can serve, the number of guests you can invite, and the time that you need to vacate.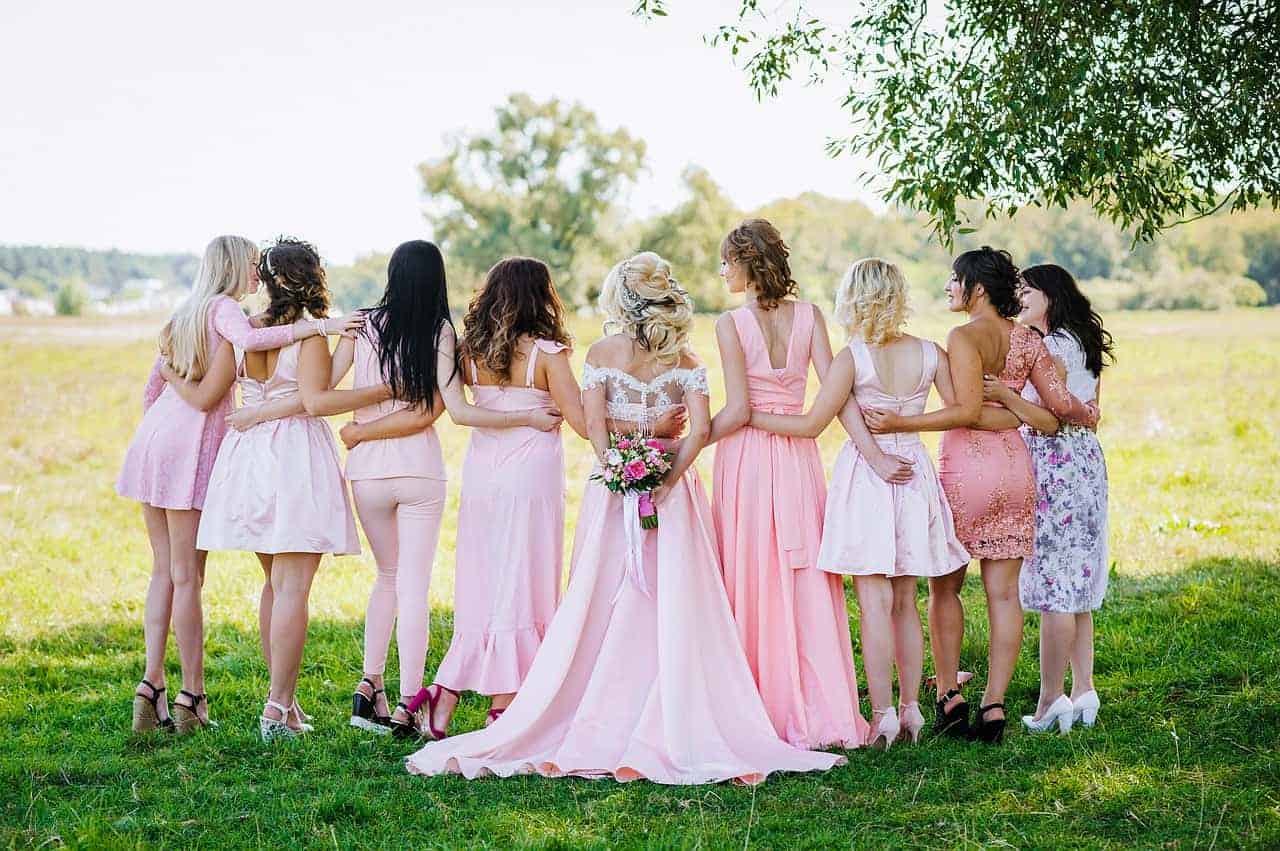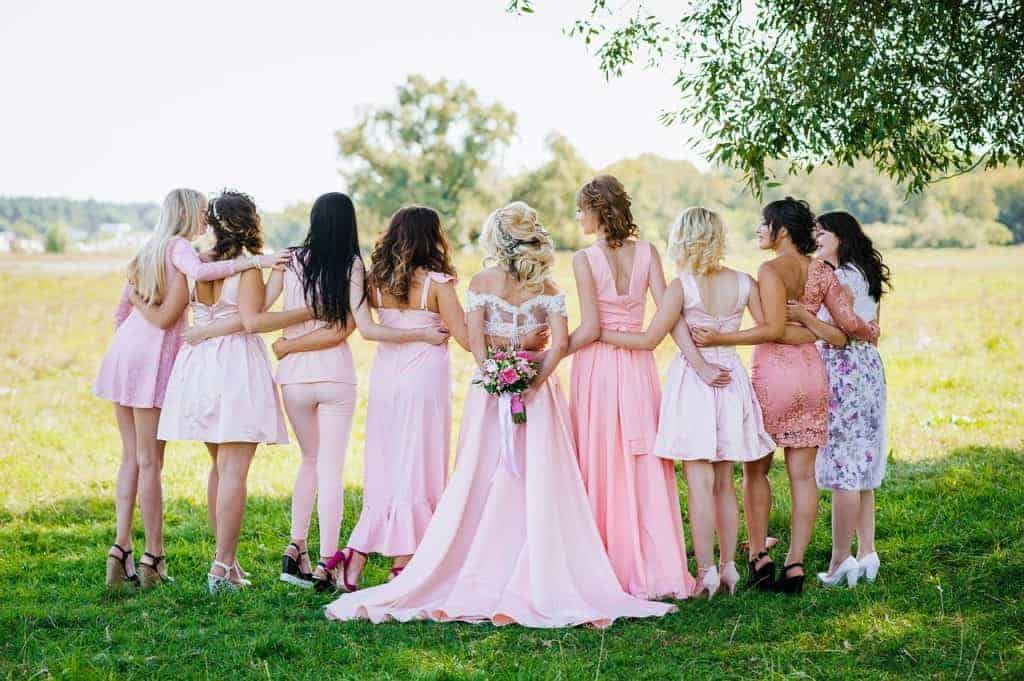 Private backyards do have some limitations to consider, like how much parking is available and keeping the noise level down at night to be respectful of the neighbors.
As well, depending on the size of your guest list, a private backyard may not be a good option as you'll want to ensure there is adequate space for the ceremony and reception. Plus, weather is always a factor when planning a backyard wedding, and an ideal space will have enough room to accommodate a tent in case of rain.
Cost: Probably a few thousand dollars for the decorations, plus dresses, food, etc. May well reach $10,000 or more if fancy.
Destination/Beach
Many couples choose destination weddings for the beauty of the surroundings, particularly if you opt for a beach wedding in a tropical setting.(Or maybe you live in a tropical setting!)
The backdrop for these weddings is so beautiful that there are minimal décor requirements. Most resorts have wedding coordinators on-site who make planning the details easy and stress-free. Wedding packages often include flowers, photography, a wedding officiant, and a full reception for dinner and dancing after the ceremony.
Because destination weddings are often held at a resort, your family and friends can also stay on-site, turning it into a fun vacation for everyone who attends.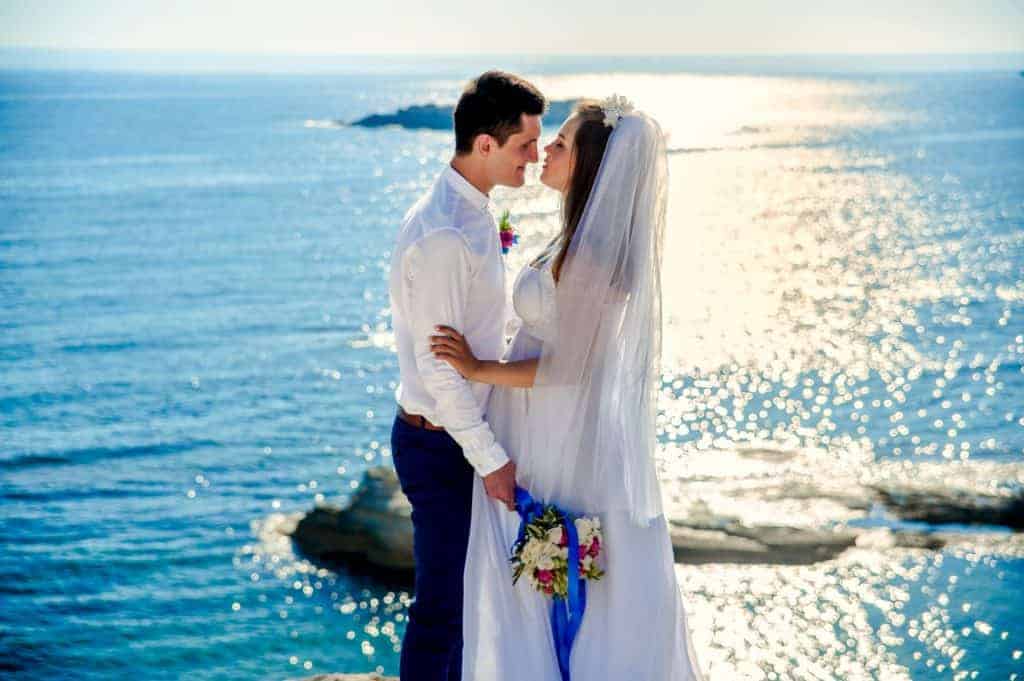 Destination weddings tend to be smaller, more intimate gatherings based on the number of guests who can arrange time off work to attend and who are willing to pay the travel costs. Often, many of your close friends and family won't be able to come because of these restrictions.
When planning a destination wedding, you'll want to find out the legal issues in advance – perhaps you home country won't recognize a foreign marriage license, plus the host country will have its own regulations. You may need to get married in your hometown at a courthouse beforehand to make it legal.
So yes, it's a lot of planning! Here's a video that might help you get a feel for what you're in for if you choose a destination wedding:

Cost: Probably from a few thousand dollars for a local beach wedding to tens of thousands for a destination wedding.
Money-Saving Wedding Venue Tips
With all of these choices in venues, you and your fiancée should have no trouble finding a setting that works for you and your budget. If you have your heart set on a venue that's outside your price range, these tips may make it more affordable.
Splurge on What Matters
If you've always dreamed of a certain venue that's out of your budget, see if there are other areas you can cut back on, like flowers, a less expensive photography package, more modest invitations, or less expensive meal and bar options.
Adjust Your Date
If you haven't already set your date in stone, consider off-season times of year to hold your wedding. Summer and fall are the most popular, and therefore the most expensive times to book a venue.
Depending on what you have in mind, perhaps an early spring or romantic winter wedding will allow you to get the venue you want at a lower price. Similarly, the day of the week can make a huge difference. Saturdays are usually the most expensive days to get married. If you can accommodate it, you might want to consider a Friday or Sunday wedding instead.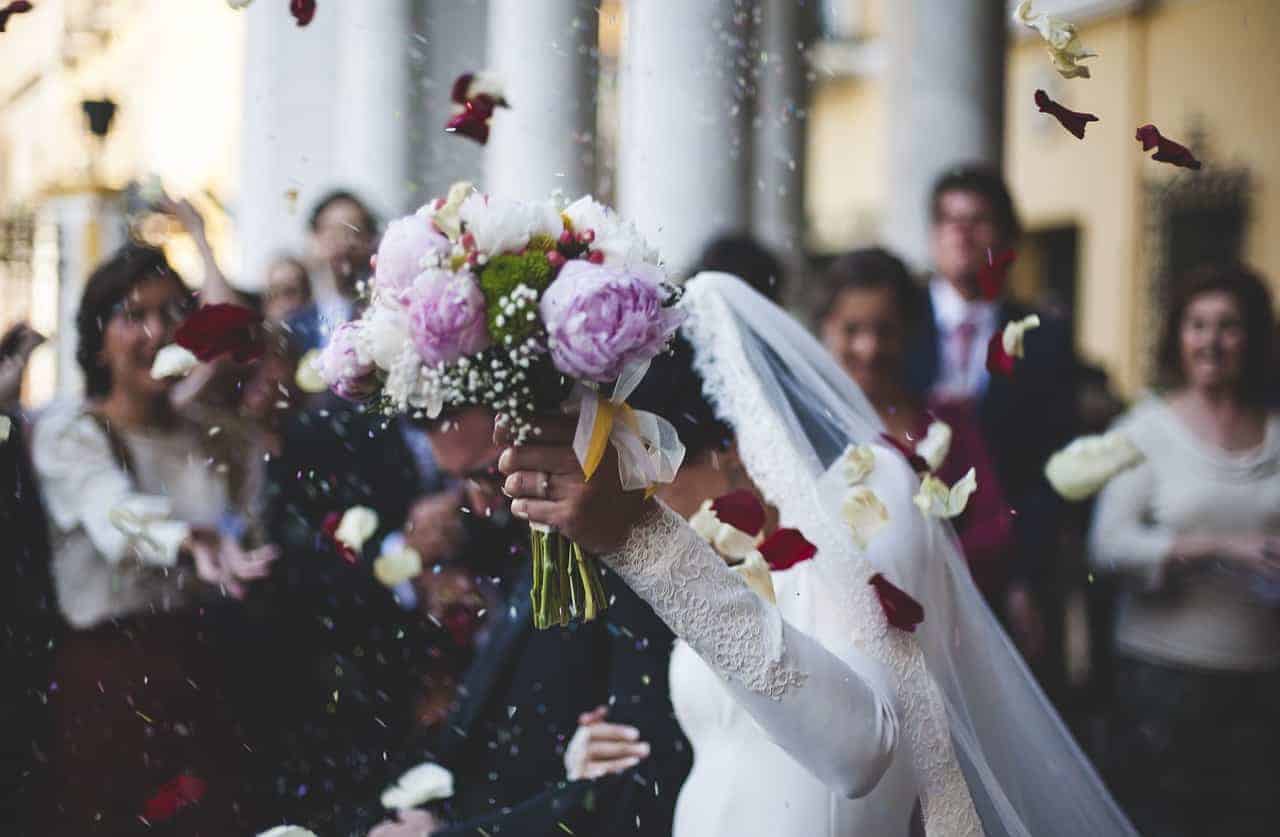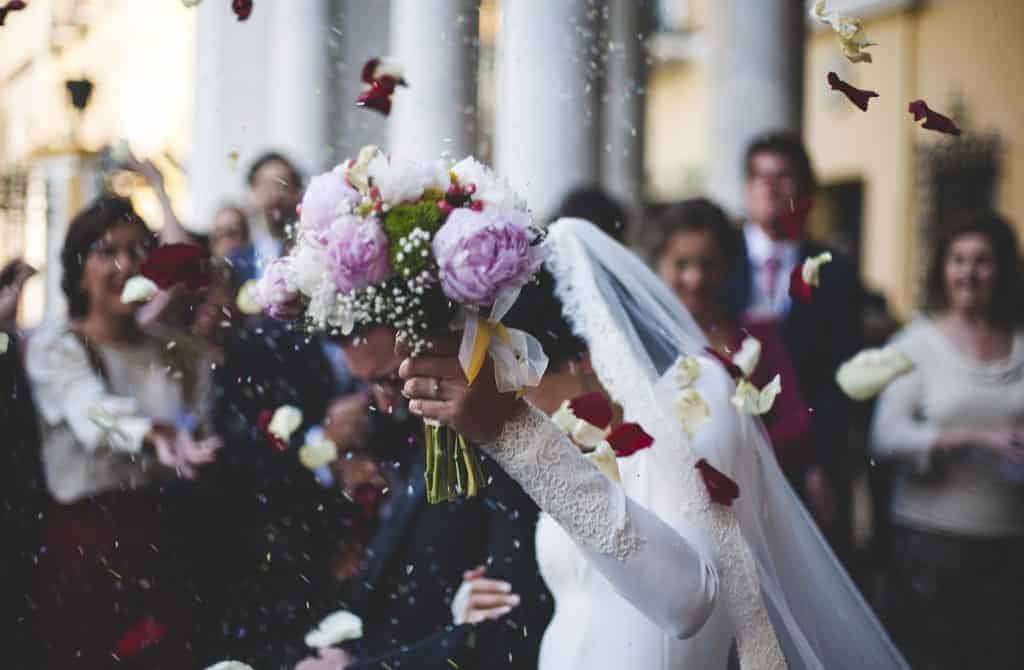 Assess Package Options
Venues like hotels, resorts, and country clubs have a number of things that they include in their bookings. This could be catering, tables and chairs, linens, décor, DJ services, and setup and cleanup, among others.
In some cases, these inclusive packages can save you money by not having to book and coordinate each thing separately. You can adjust some packages to omit items that aren't important to you if you're trying to save without sacrificing the setting.
A Word About Perfection and Hard Choices
Allow me to speak from experience. My wife and I are both perfectionist, Type-A people. We had a big hotel wedding, with extensive planning. Also, we were lucky to get help from family and competent wedding planners.
Even then, not everything was perfect. Nothing in life is ever 100% perfect. We went through a lot of stress, frustration, and compromises. Here are some of the lessons we learned:
Like I said, perfection is an impossible standard. An awesome, memorable wedding is achievable. 100% perfection is not.
Unless you have a very big budget (close to six figures), a Hollywood-style blowout wedding with hundreds of guests and high-end everything is not going to happen. You'll have to make reasonable compromises at every stage of the process.
Costs escalate very quickly, especially as your guest list grows. Be prepared to make painful cuts to that list. Unless you are prepared to spend an eye-popping sum of money, don't expect that you'll be able to invite everyone you know.
To give you an idea, expect to spend $50,000 – $75,000 (or more!) for a movie-style blowout wedding with hundreds of guests.
Summing Up the Wedding Venues
And that's a wrap! From my own experience (my wife and I had a hotel wedding, with both the ceremony and reception in the same place), I can say that the biggest factors that go into venue selection are personal style and cost. Still, regardless of the venue you choose, a very beautiful, memorable, and fun day is more than achievable, with some careful planning and good execution.
Finally, here are a couple of cool videos with even more information.
This one is on choosing wedding venues:

And one on questions to ask when you tour the venues:

Here's to your special day!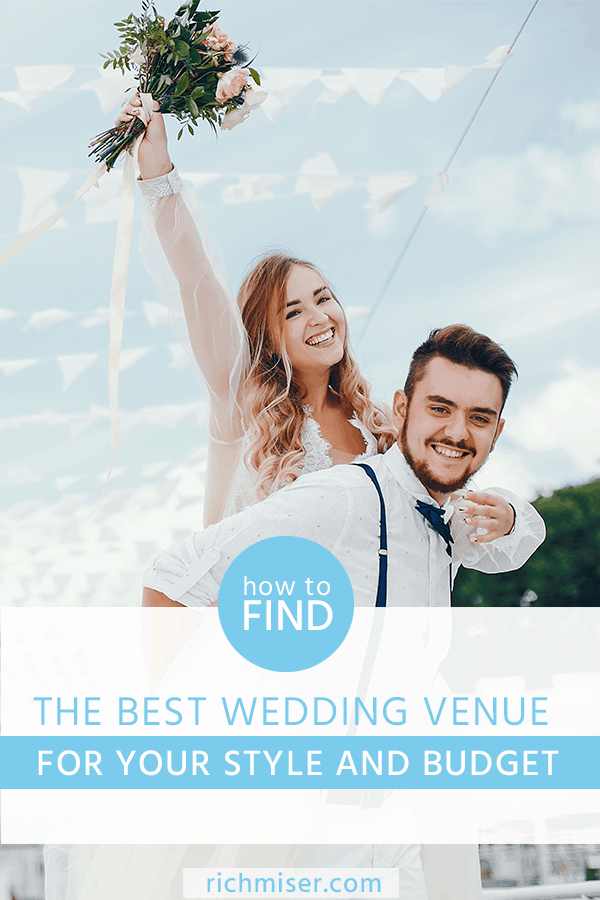 What are your preferred wedding venues?