All work and no play makes Jack a dull boy, right? Indeed, we all need to do something besides work if we're to be happy and get the most out of life. But what if you don't want to spend a fortune on it? Well, you've come to the right place, since we're about to look at many cheap hobbies that will delight and relax you, no matter your personality or inclinations.
Let's get to the fun part!
11 Cheap Hobbies that are Sure to Delight and Relax You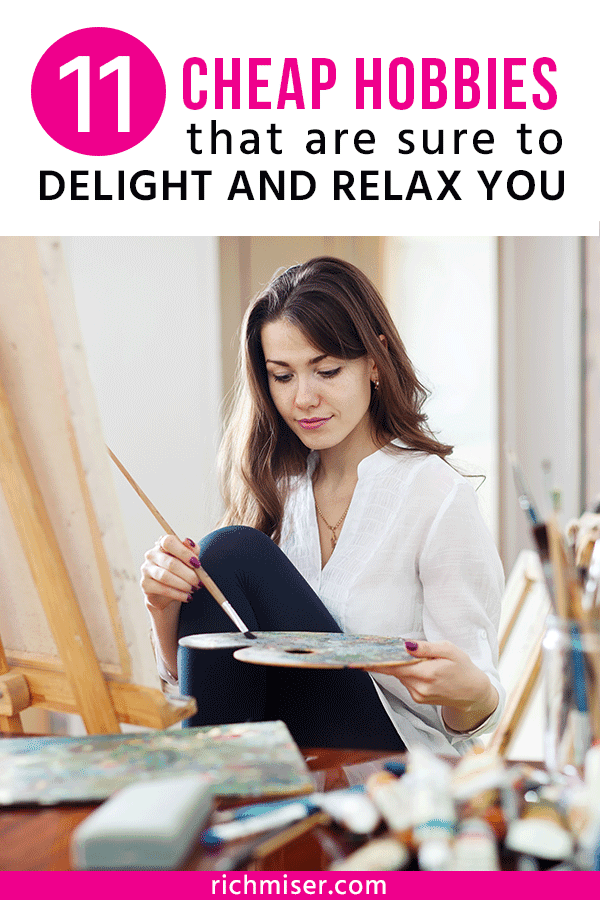 Exercise and Sports – The Ultimate Cheap Hobbies
The list of benefits is practically endless: health and longer life, mental well-being, fun, and looking slim and sexy. This is why I think everyone on earth should develop a regular exercise habit, whether it be by team sports or working out.
Go ahead and try different sports, until you find something that you like. I have friends who play soccer several times a week, while I prefer to work out at my home gym. And of course, you can spend a lot, or you can spend very little; all it takes to play many sports are sneakers and simple clothes.
Plus, you can make a habit of it and work it into your schedule. For example, I've found that the best times for me are Wednesdays, Thursdays, and Saturdays. Experiment, and find what works for you!
Sightseeing in Your Own City
I think this is one of the most underrated cheap hobbies. It costs almost nothing, and it's like being a tourist without having to fly anywhere, or even pack your bags.
Nearly every place on the planet has wonderful things to see and do. What are the attractions in your city? Find out by visiting them, both the big ones that everyone knows about and the hidden gems. You'd be surprised at how much we can miss!
To paraphrase Ferris Bueller: life goes by pretty fast. If you don't stop and look around once in a while, you'll miss it.
Reading
From magazines to audiobooks, the world's knowledge is at your fingertips like never before. Fiction, nonfiction, you name it. Reading is an amazing cheap hobby because not only do you entertain yourself and pass the time, but you also learn. (Knowledge is power, after all).
Even if you're reading fiction, you still learn, since you acquire new vocabulary and stories you can share with others.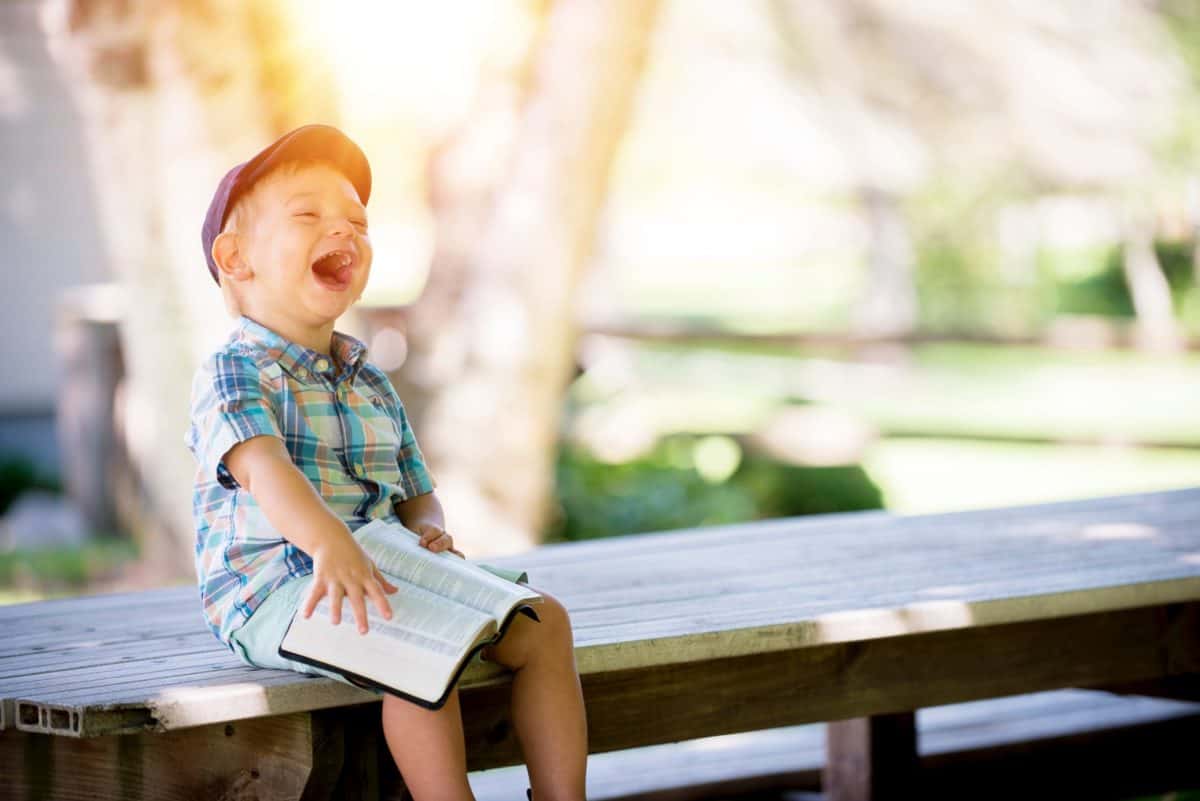 Drawing or Painting
We have a painter in the house (my wife Lily). Judging from what I see her do, it brings creative types enormous happiness to draw and paint, creating beautiful works.
You can take this as far as you want. You can take classes and practice, you can sell and exhibit, you can even share your work online and get feedback. However you choose to do it, art is an amazing hobby for visual and creative types.
Smartphone Photography
I betcha you have a smartphone. If so, here's a cheap hobby: smartphone photography. Smartphone cameras and software have advanced so much that it's easy now to take amazing pictures.
Indeed, it's now called computational photography, which refers to how software shapes images once they're captured by your camera lens. That's how you can get effects like portrait mode and night mode.
This is one of my favorite hobbies. Here's one of my pics: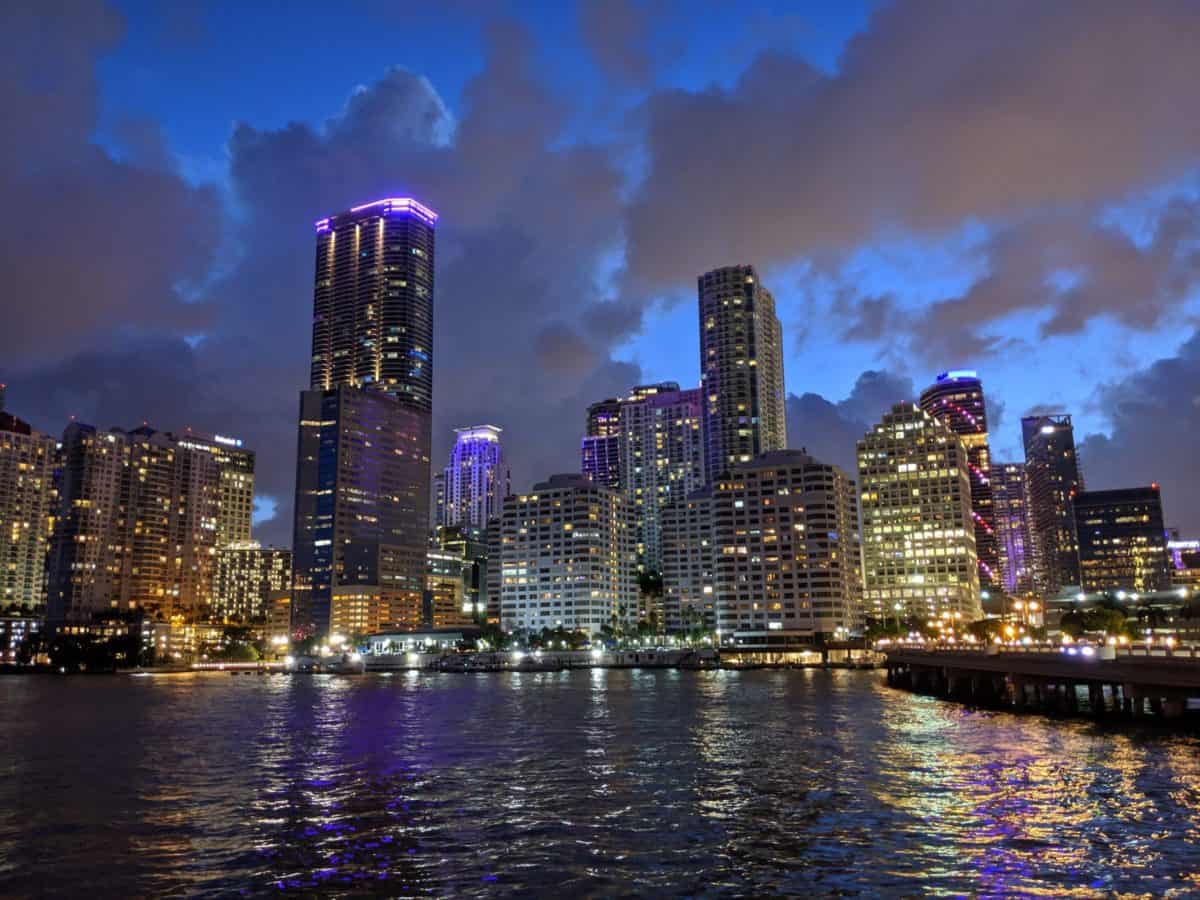 I'm going to nerd out for a minute and make some recommendations:
For free storage, go with Google Photos. Yes, the pictures are compressed on the free plan, but the effect on quality is practically unnoticeable.
You can edit with Snapseed, also from Google.
There's a lot of debate on what the best smartphone cameras are. Personally, I'm a Google Pixel guy. Granted, Pixel phones don't have the most or best physical sensors, but I think they probably have the best software.
Here's another recent photo I took, of a work of art:
Disclaimer: this picture, like most pictures on the Internet, is highly compressed (resulting in a loss of quality) in order to make for a faster download.
Volunteering
Few things are more rewarding. Get the joy of helping others and make this world a better one by volunteering for a cause that you believe in.
Blogging or Vlogging
Feel like you have something to share with the world? Nowadays, it's easier than ever. You can self-publish in the form of a YouTube channel or blog for next to nothing (making it a surprisingly cheap hobby), and easily reach others.
I can tell you, for a fact, that a quality blog can comfortably reach over 15,000 persons a month (and far more). It's not easy and takes time, but it's a great way to talk to the world.
For example, and if you'll allow me a humblebrag, this site reached, in just the last week alone, folks in all 50 US states, plus 73 other countries. I still can't wrap my head around that!
Film or Music
My wife used to have a boss who was a film buff and published a yearly list of recommended movies. What a cool idea, huh?
If you love film or music, don't just watch or listen. Try studying it more in-depth: who are/were the important creators, what did they contribute? You could even put out a guide, like my wife's boss did.
Guiding Tours
A few years ago, I went on a tour of an aircraft carrier where veterans were the guides. The good they were doing (and how much they seemed to enjoy it) struck me.
For those of you that like meeting and teaching people, volunteering to give tours of something you love could be a perfect fit for a hobby. You help preserve a piece of history or an institution and have the joy of teaching and meeting others. Plus, I imagine you'll make some new friends, too.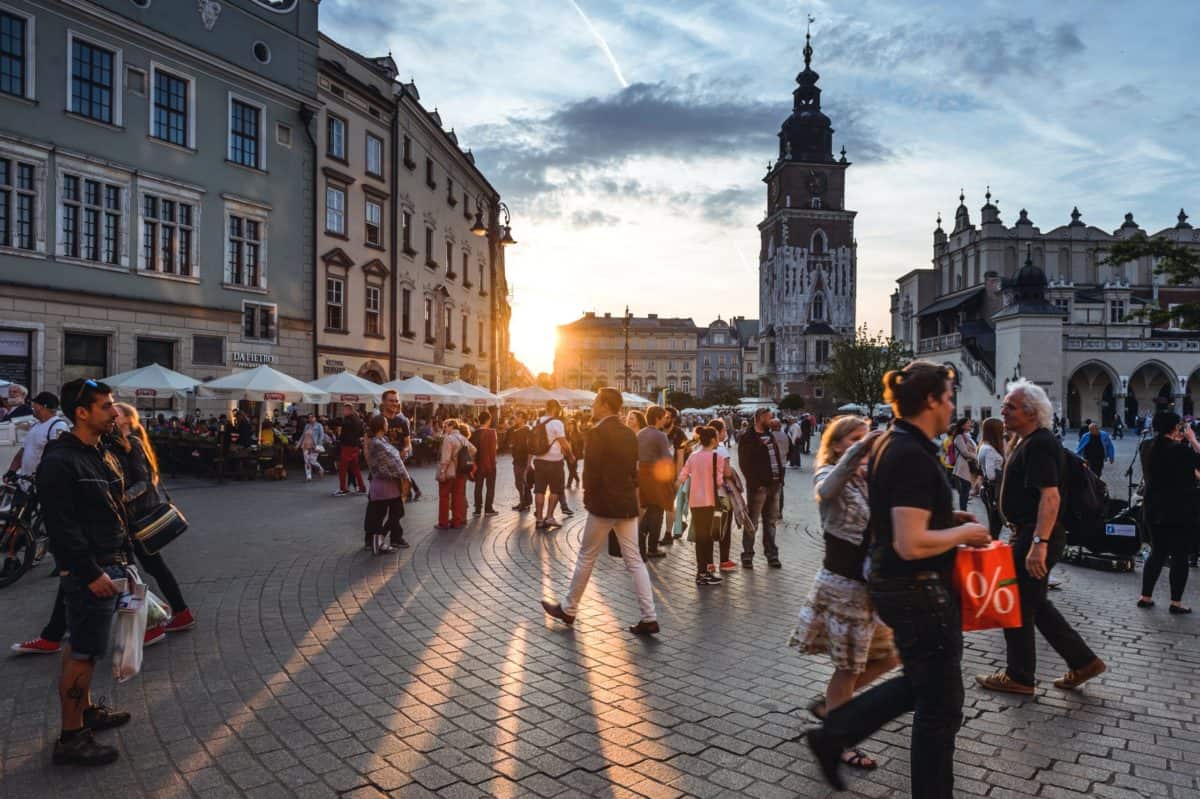 Finding and Going to Free Activities: A Super Cheap Hobby
One of the cheapest and most fun hobbies I can think of is going to fun free activities. There are art fairs, outdoor movie nights, free concerts, and a whole lot more that won't cost you a cent, but will add constant enjoyment and variety to your life.
To organize it into a hobby, you can pick up a calendar and make a plan; that way, you'll go to the ones that you like the most, and you'll always have something to look forward to.
Gardening
What a relaxing hobby. Taking of care of plants not only gets you outside, but has you take care of a living thing. It makes you feel good and relaxes you as you see how your plants and flowers are doing, and figure out what you can do to make them grow better and stronger.
And believe me, it's not as repetitive as it seems. It's actually very challenging and stimulating as you realize that different plants need different care routines in order to thrive. Some need more water, some less. The same goes for pruning and fertilizing.
Try it! It's challenging, beautiful, and relaxing at the same time. Here's one of my flowers: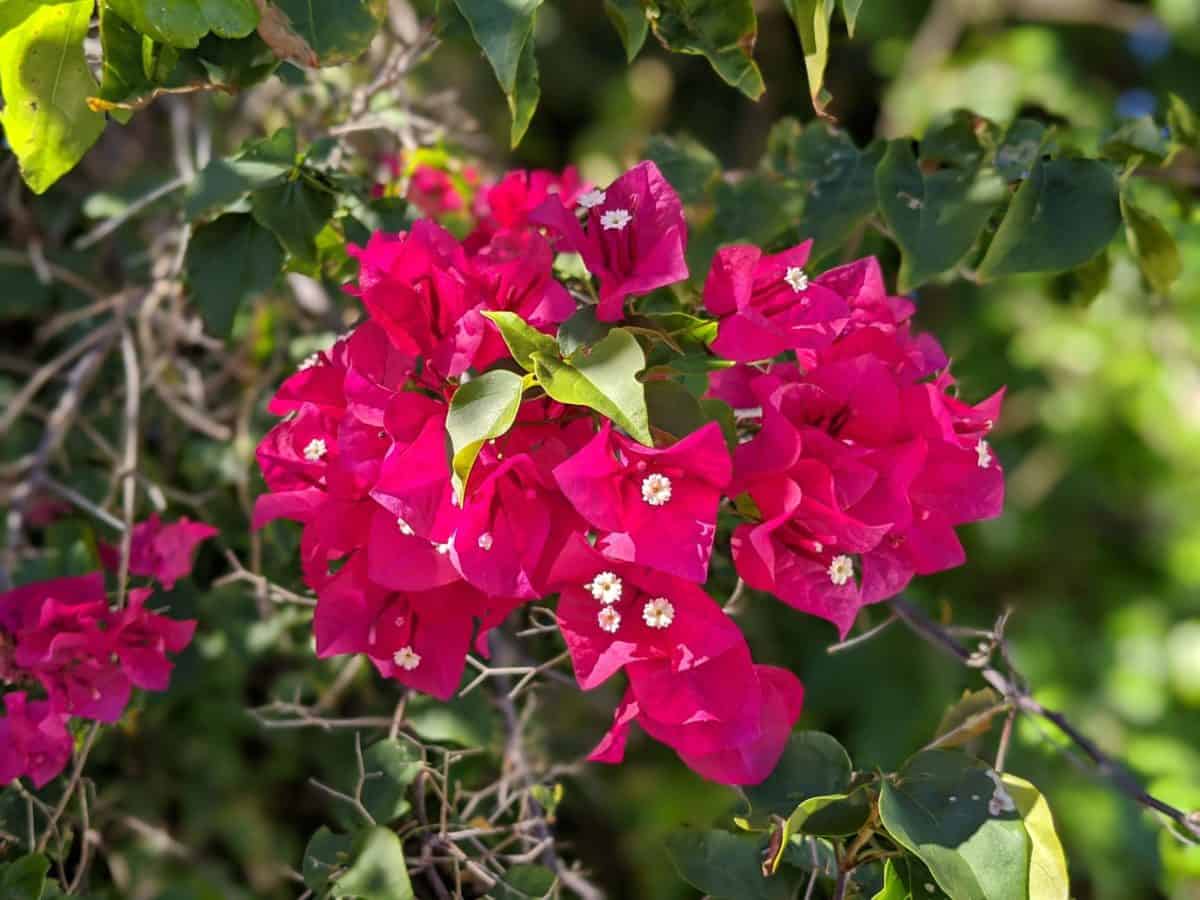 Summing Up the Cheap Hobbies
It can be said that hobbies are what give life color. In my own experience, I can say that my main hobbies of exercise, travel, and smartphone photography make me feel much happier and fitter, even when I'm not actively doing them.
So, find a great hobby!