Do you love entertaining but hesitate because it's a pain to clean up after a party? If so, don't despair – the aftermath of a home party doesn't have to be a nightmare to deal with when done right. Get started with some of these tips to speed things up, and even clean sticky floors faster.
Above all, resist the temptation to leave everything for the next morning. Of course, you could always hire a cleaning company to do it, but assuming you'd rather spend that money another way, your best bet is to get started right away.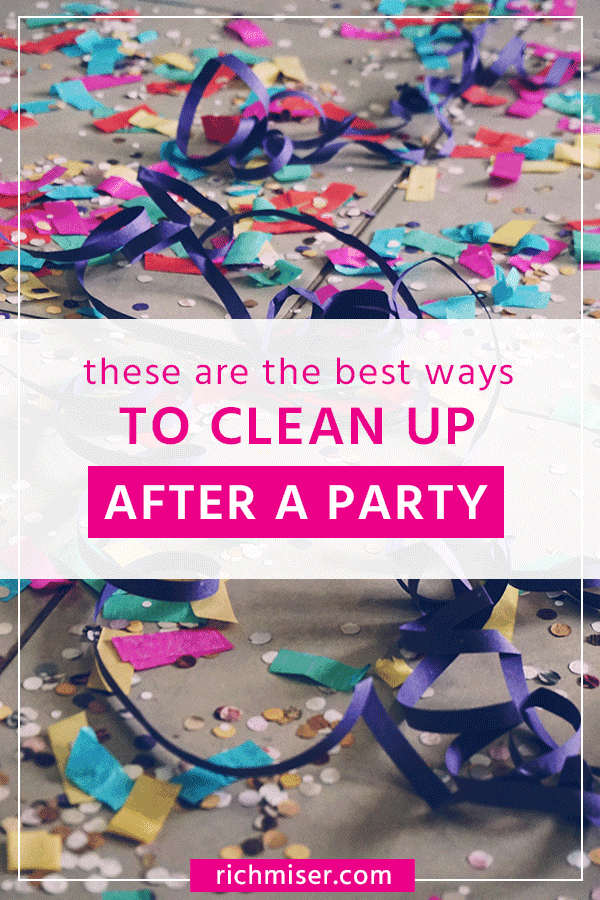 Here's How to Clean Up After A Party Quickly and Leave Your House Smelling Great
Take the party to the kitchen in the end and start filling up the dishwasher.
When you see that the party is starting to wind down and some people have begun to leave, it might be a good time to take the festivities to the kitchen.
This tends to be the natural progression of many home parties, as they tend to end in the kitchen with your closest friends around. As you engage in conversation and small talk, start filling up your dishwasher. This might actually encourage others to do the same and save you lots of time in terms of clean-up.
Relatedly, it's better and easier if, when planning the soirée, you stick to glasses and serve-ware that is dishwasher-friendly. Some good candidates are stemless wine glasses or champagne flutes (which tend to be less delicate and dishwasher-friendly). Plus, these stemless glasses look modern and might even be a conversation piece, but, most importantly, it will really cut back on the time you spend cleaning up after the evening.
Also, keep all your napkins and cutlery organized in a tray that you can easily stow away with your unused items.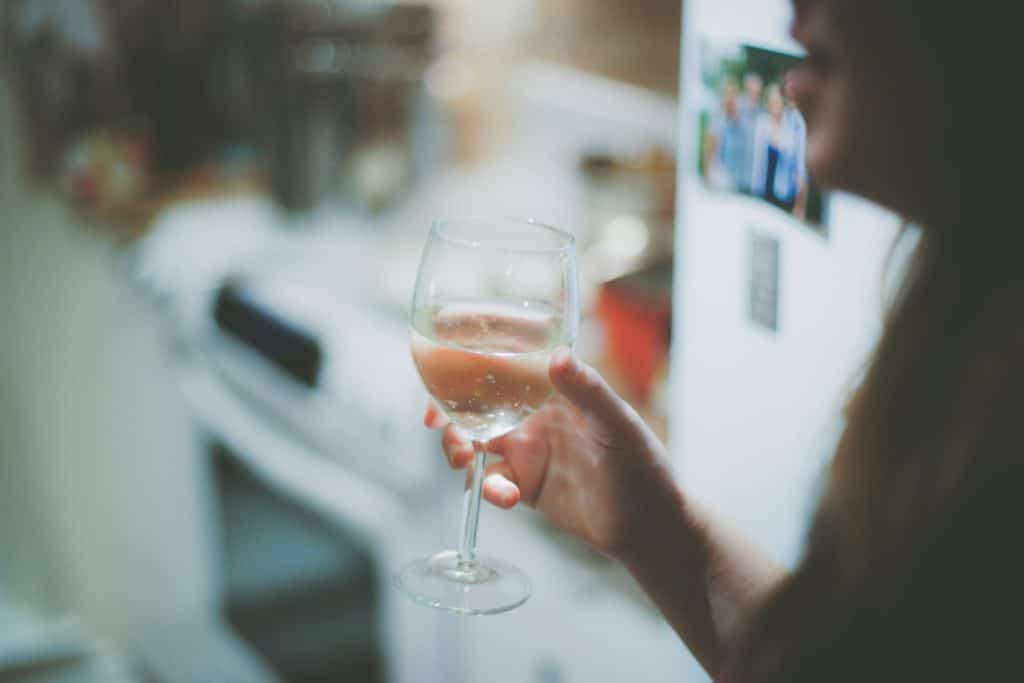 Stock up on small aluminum trays from the dollar store beforehand.
Got any leftover food? Don't let it go to waste! Instead, plan ahead and make sure you get a few small aluminum trays from the dollar store so that you can prepare some take-home trays for friends that might fancy them, or store them in your freezer and use them on a busy weeknight.
If you happen to have a chest freezer, it'll be a lot easier and will save you from ordering food! It's amazing how long food lasts when frozen. For instance, turkey and pork leftovers taste great even months later. The trick is to make sure you add some of the juices to the leftover tray so that it retains moisture when you reheat it.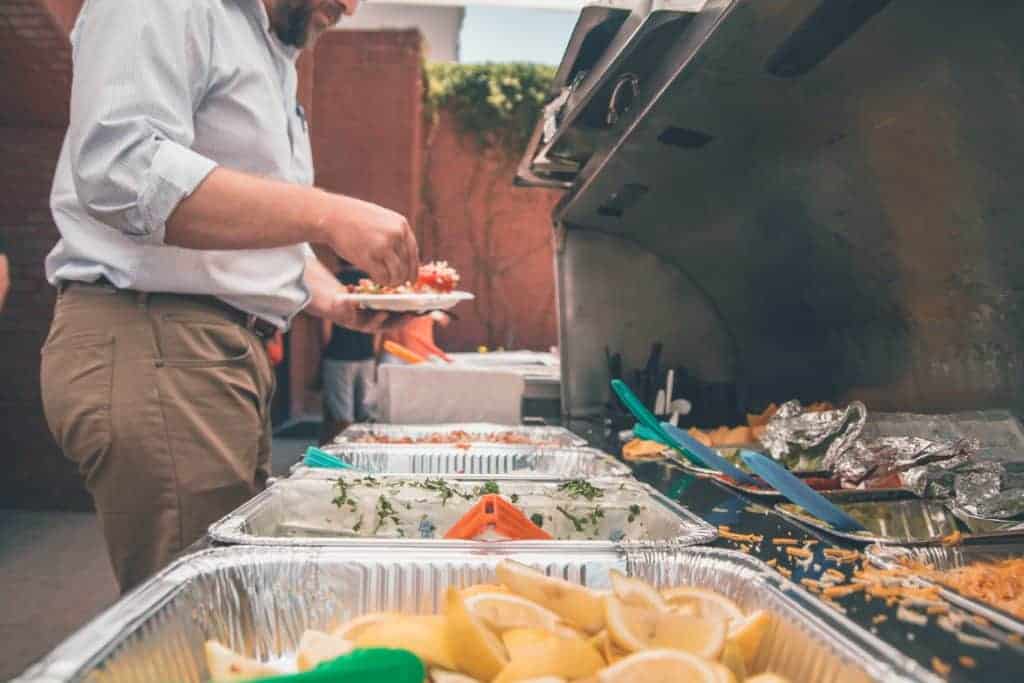 Have multiple recycling bins around with bags ready to go.
Set up a bin (or bins) exclusively for empty bottles or cans in a place that's clearly visible so that your guests help you recycle.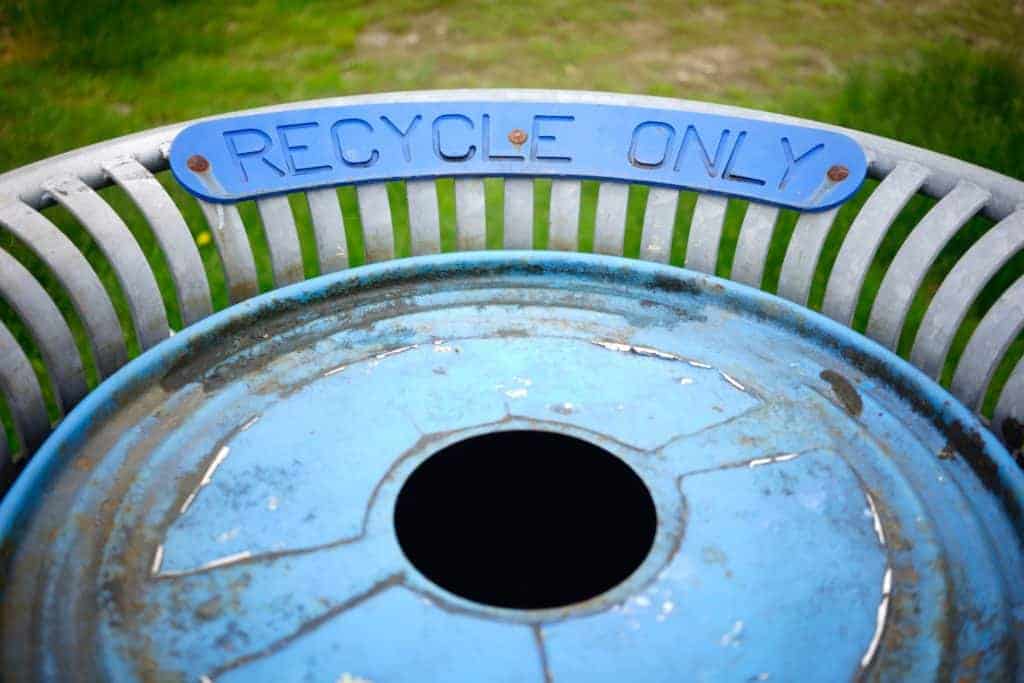 Keep a few trash cans easily accessible for your guests and keep more trash bags underneath the bag being used so that it's easier to replace.
Whenever you are going to put a bag in a trash can, put a few bags underneath the one you are using, but inside the trash bin itself. That way, when the bag gets filled up and ready to be removed, you or whoever takes the bag out will be able to see a new bag at the bottom of the bin, making it easier to replace.
This is a fairly simple tip that'll make sure your trash can is always up and running and ready for your guests. When people see a trash can readily available, they're less likely to leave rubbish like disposable plates lying on a table. This means less work for you after the party is over.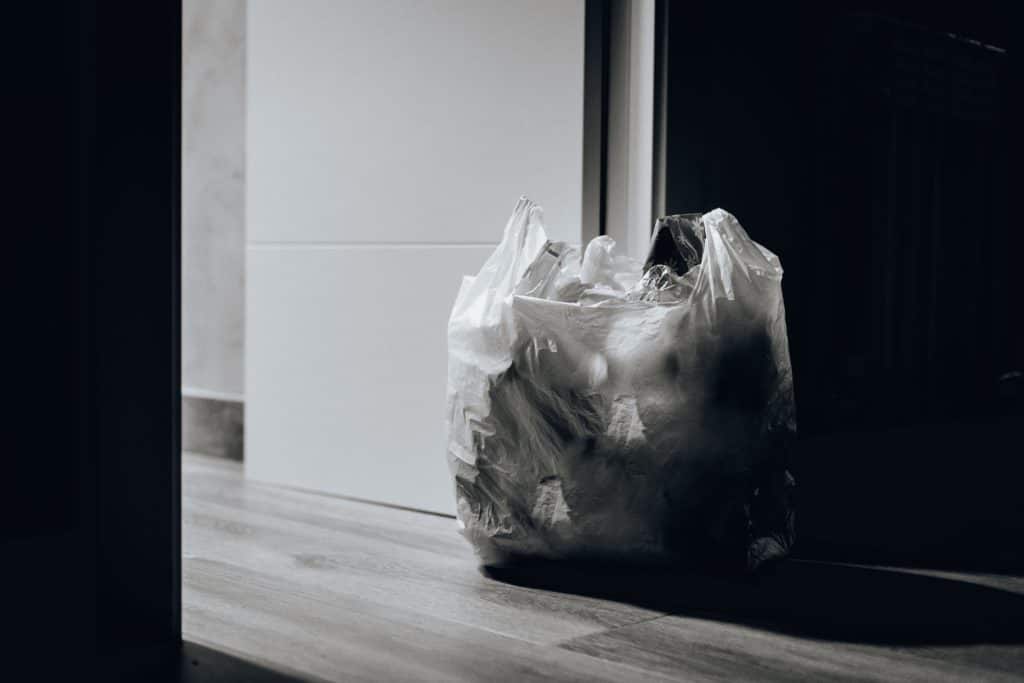 Place everything in the bar area as you serve the last drinks.
As you are serving your guests with the last drinks, start putting the bottles back in their original storage locations. This will help you organize the house more quickly and clear surface space as you get ready to wipe such surfaces later.
This is also a great time to look at those bottles that have barely anything left and decide if it's worth keeping the remaining liquid. It might also present you with the opportunity to do shots, and finish it off altogether.
Shots, anyone? 😉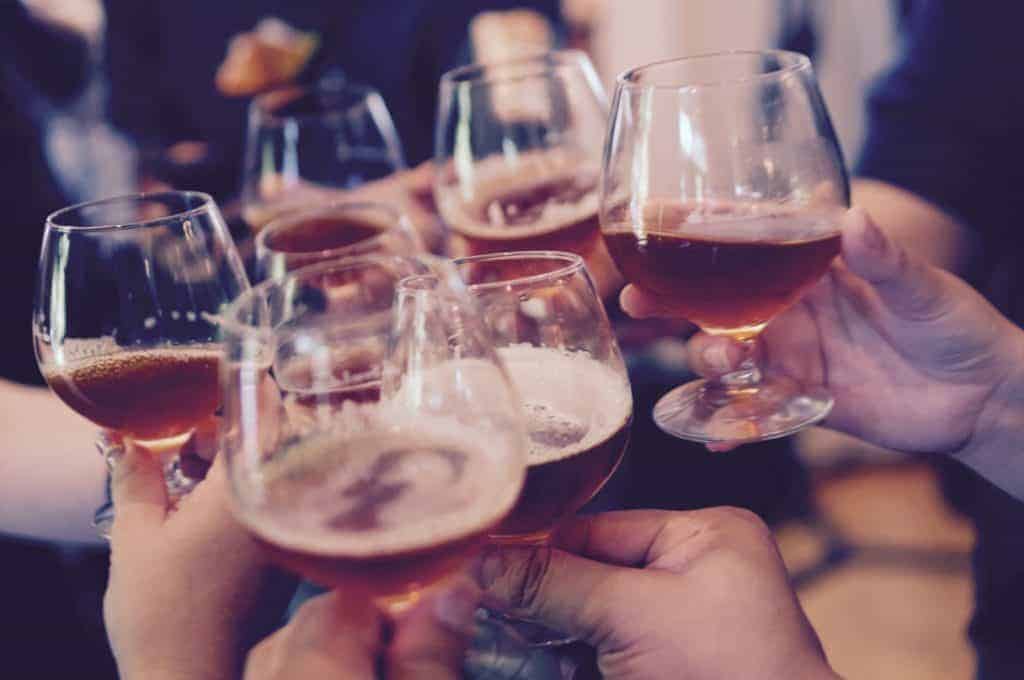 Have your favorite sink-cleaning detergent nearby, to squirt out a few drops when people leave.
A squirt of All-purpose Lemon Scent Soft Scrub in your kitchen and bathroom sinks will quickly refresh the area and set the stage for tougher cleaning later.
Even if it's really dirty and you don't want to spend the time to clean up thoroughly after the festivities, squirting this in your sinks will remove the "party smell" so it doesn't reek of a frat house when you wake up the following day.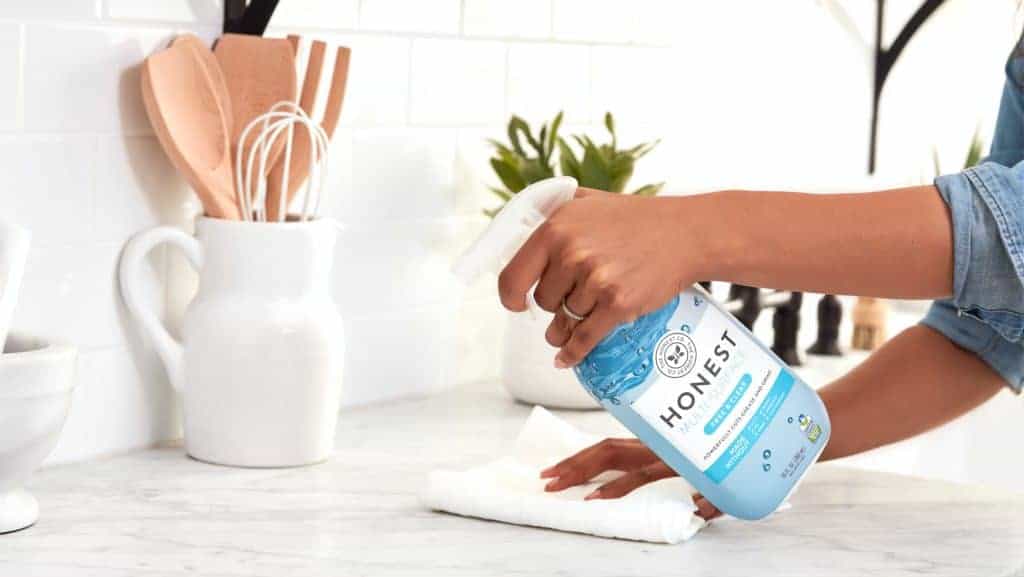 Throw all linens in the washing machine as soon as people leave and worry about drying them in the morning.
Think kitchen towels, guest bath hand towels, placemats, and cloth napkins. Make sure your washer and dryer are empty before your guests arrive at the home party so that you don't waste precious time when it's time to clean up.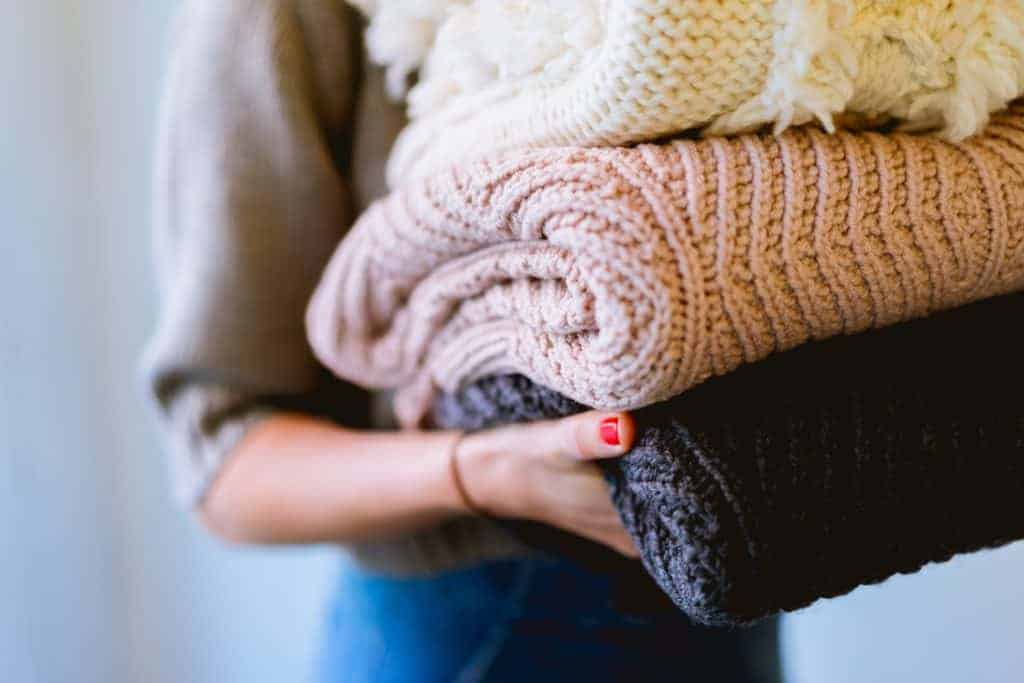 Tape a box to the floor sideways and "dust-away" any big things into it.
This is a good idea if you don't have a robotic vacuum, or, even if you do, when there's debris on the floor that is simply too big for the robot.
Here's how to do it: get whatever box you have and tape of one the edges to the floor with painter's tape. Voila! You've got yourself a dustpan where you can just push stuff in with your broomstick. When you're done, simply remove the tape, turn the box upright and toss the dirt away in a trash can. Remember to recycle the box if possible.
Have your robotic vacuum's trash bin empty and ready to go.
Assuming the party wasn't too wild and you have mostly dust and stains on the floor, a robotic vacuum can help you get things started. If the party got too crazy and you ended up with shredded cheese on the floor (not uncommon when your guests include toddlers) you might need to leave the vacuum for later, and be better off with using a damp mop first.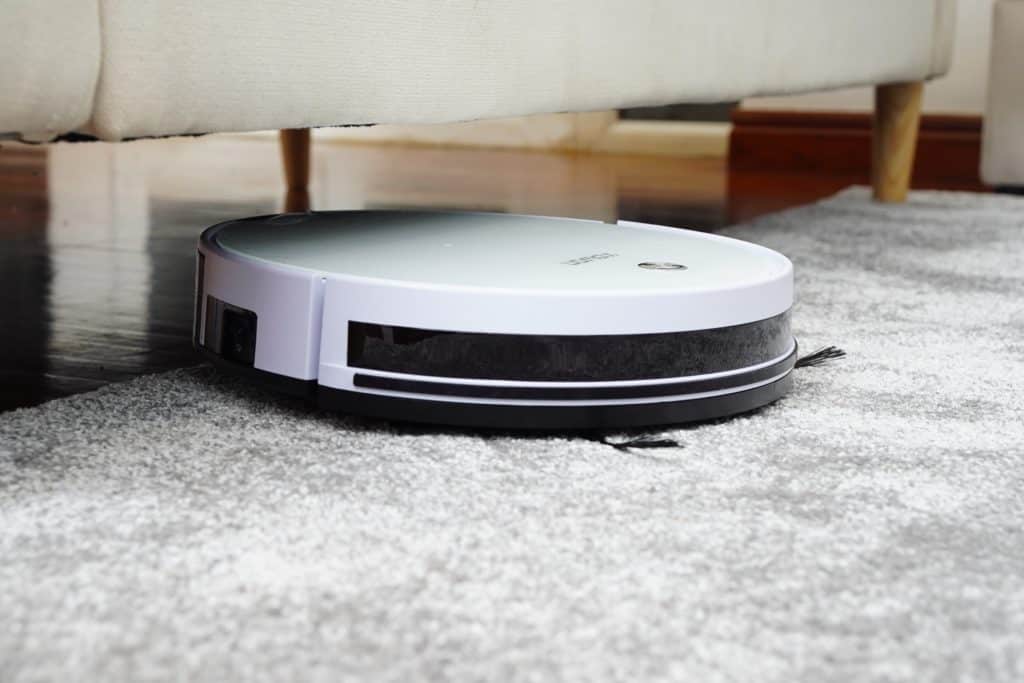 Have your air cleaner ready with essential oils.
If your party involved cooking indoors on the stove or smoking, it might be a good idea to clean the air with a dedicated device, instead of merely opening the windows to let air inside the house (which may not even be possible depending on where you live or the time of the year).
An air purifier is a sure-fire way to get nasty smells or stale air refreshed in a matter of minutes. It'll completely erase unpleasant odors like cigar smell, cigarettes, or the smell of fajitas clinging to your kitchen and adjacent areas.
You can also spray odor neutralizer, if you have it.
Put all trash bags outside or in the same area close to the door or in your garage so they're easier to gather in the morning.
Ideally, you should take out all the trash immediately after the party to avoid rodents and lingering foul smells. However, sometimes it might not be possible because it's late at night and unsafe to go to where the trash bins are, or maybe it's raining, or you're simply too tired.
Whatever the reason might be, if you need to leave trash bags in the house or apartment, try to put them in the garage, or near the door if you don't have one so that you take them out first thing in the morning. Having it all arranged and organized in the same area will speed things up when it's a better time to take them to the trash room or trash can outside.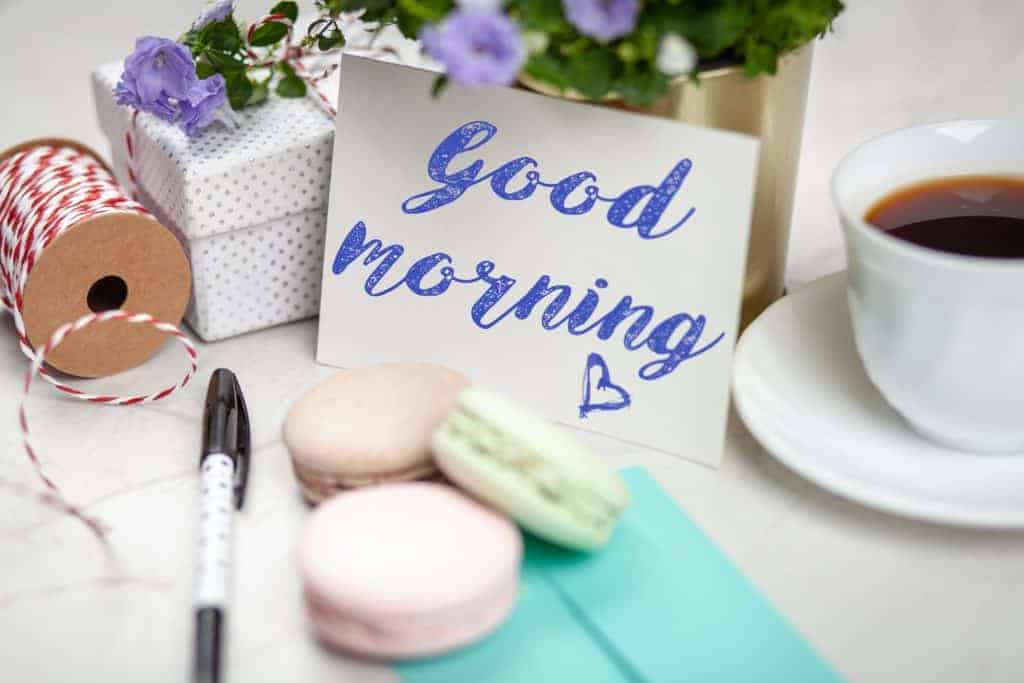 Lastly, wear a dark, silk sleep mask and rest better.
Use a sleep mask to fall asleep faster and avoid light pollution of any form.  While you might not get too many hours of sleep, you could shoot for good quality ones instead.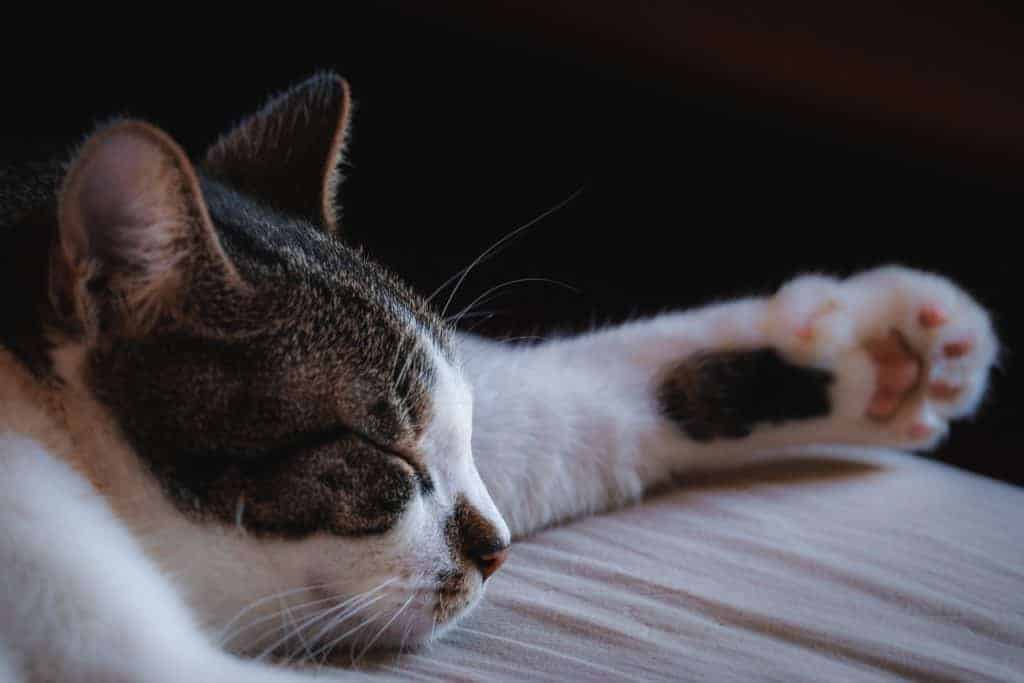 Bonus: How to Clean Sticky Floors After A Party
If the party gets out of hand and you end up with sticky floors, you might not be able to accomplish clean floors right away. Depending on the type of floor that you have, you'll need to use different things like warm water and vinegar, a steam mop, or a heavy-duty cleaning solution.
I have found that the "easiest" way to clean sticky floors after a party is to sprinkle baking soda on the sticky areas and leave it there for a few hours. If you have areas that are really sticky, get an old towel and soak it in warm water, then place the damp towel over the baking soda covering the sticky spot. Go to sleep.
Tackle the sticky mess the following morning and mop with warm water and vinegar. The ratio should be 4:1. This means that to clean sticky floors you'll need 4 cups of warm water and 1 cup of vinegar. Add a drop of dishwashing liquid to the mixture, and mop away. Remember to rinse your floor with clean water afterward. Voila!
Finally, if you start to become miserable when trying to clean sticky floors, you might consider outsourcing the task and calling a cleaning company. You can use the opportunity to relax or watch how they tackle your sticky mess; that way you'll know how to approach the task next time you throw a home party.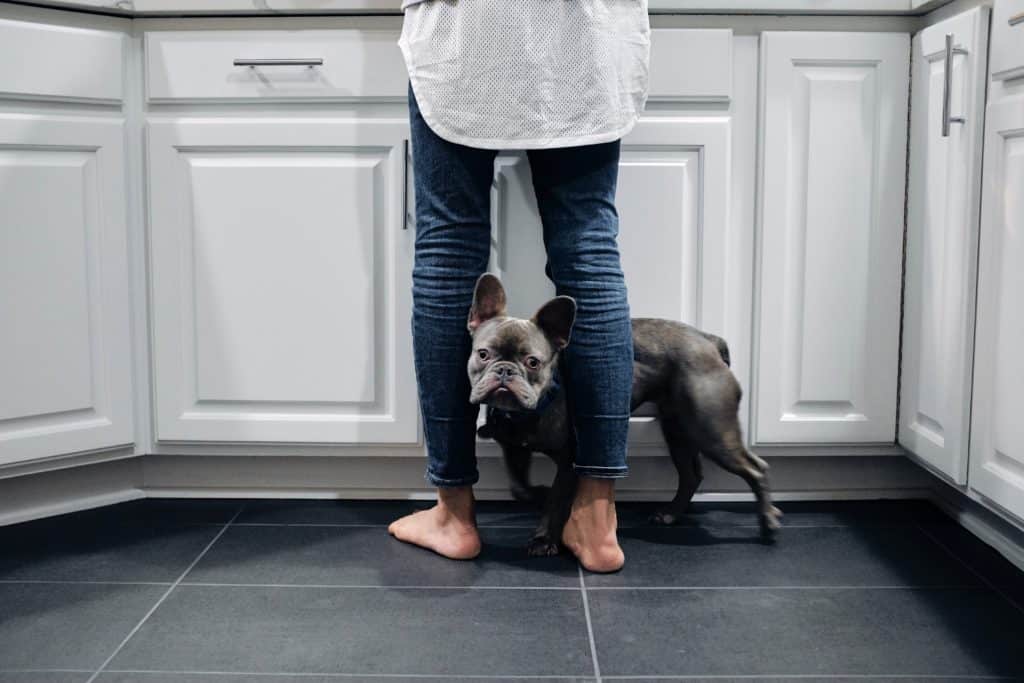 The Lowdown on Cleaning Up After A Home Party
There you have it. Next time you throw a home party, avoid the temptation of leaving it for the following day. Instead, tackle it right after (or at least get started) with these simple tips that'll make your life easier when it comes to clean up.
That's my take!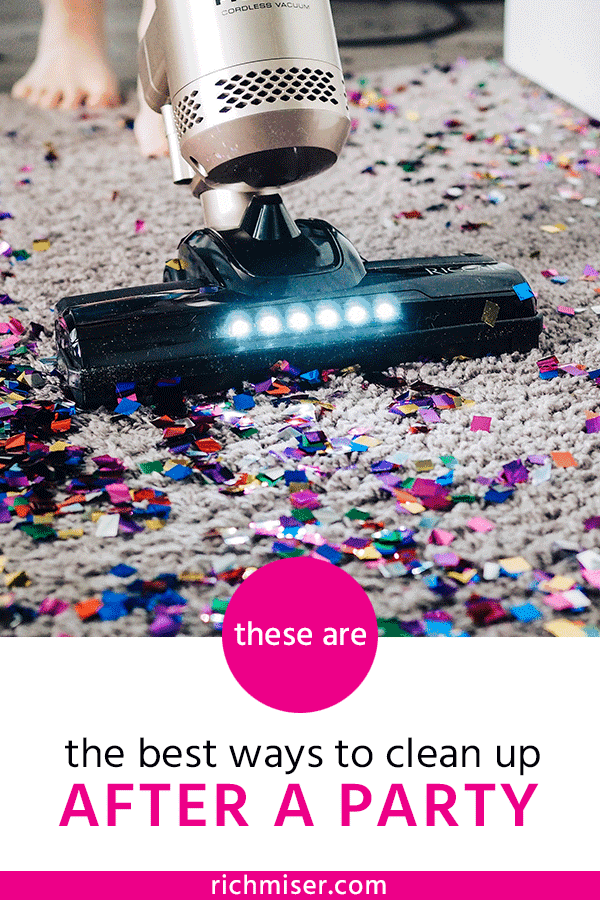 How do you tackle cleaning after a home party? Do you have any tips for cleaning sticky floors? Do you prefer to clean up after a party right after it's over or do you leave it for the next morning?