Sometimes you just need to get cheap food delivery. Yeah, in an ideal world, we'd cook delicious, healthy food every day, and life would be all rainbows and Golden Retrievers. But we don't live in an ideal world; life nowadays is fast-paced, exhausting, and expensive. So, one of the first things to get left undone is cooking, and there comes the need to get dinner delivered. It's just a fact of life.
Another fact is that sometimes we can't (or won't) spend $50 on the most exquisite food that modern convenience can bring to us. Sometimes, we just need inexpensive food so that we can eat without busting the budget, and move on to the other things we must do.
So to make that easier for you, I've prepared this list of 10 meals that you can get delivered to you quickly, and for a low price.
What Do I Mean When I Say "Cheap"?
To be specific, all meals included on this list meet the following criteria:
Enough food to constitute a full meal for two adults.
The total cost of the food is less than $20, not including delivery charges, taxes, tips, or anything else. Just the food.
Available for delivery via popular food delivery apps (I used DoorDash, Uber Eats, and Postmates to check prices in Miami, Florida).
With that out of the way, behold the meals.
Note: This post may contain referral links.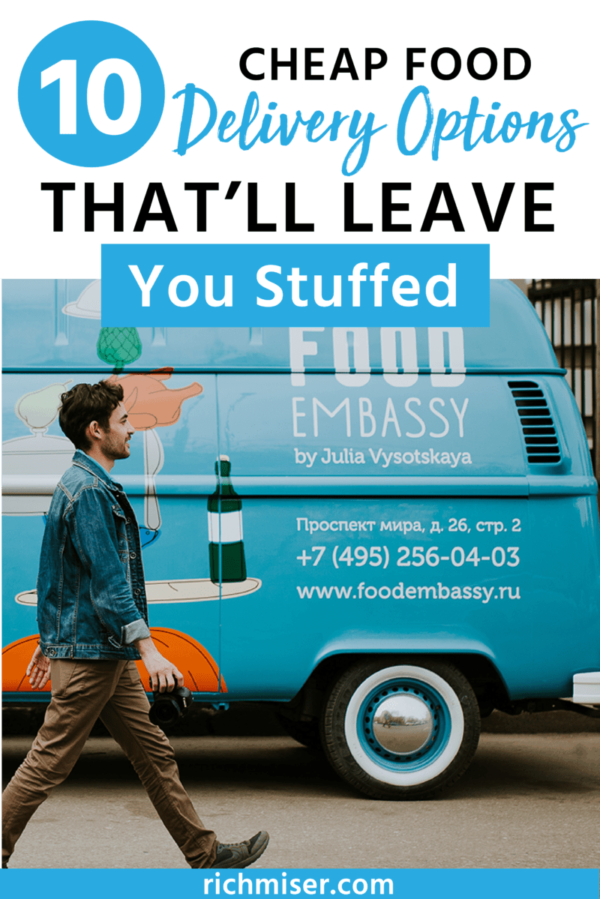 10 Meal Options to Get Dinner Delivered, on the Cheap
Burgers and Fries
A classic! Not very healthy, but packed with protein, carbs, and fat. It will fill you up, and might even give you a food coma. It's easy to get them delivered with an app like UberEats, DoorDash, or PostMates.
Sample meal: Two burger combos from Burger King ($16.18).
Pro Tip: To make it healthier, order the plant-based Impossible Whopper (from Burger King).
Pizza
Who doesn't like pizza, the classic dinner delivered? A cheap, efficient, and delicious food, it's sure to satisfy most anyone. I find that the better the pizza, the less fatty and salty it will be, and the less your sleep will be interrupted.
Sample meal: One extra-large pepperoni pizza from Papa John's ($18.00).
Chinese – The Classic Cheap Food Delivery!
A staple of late-night delivery, Chinese food has filled many a belly since time immemorial.
Sample meal: One large order of beef fried rice from a local restaurant ($12.95).
Pro Tip: To make it somewhat healthier, go for steamed dumplings.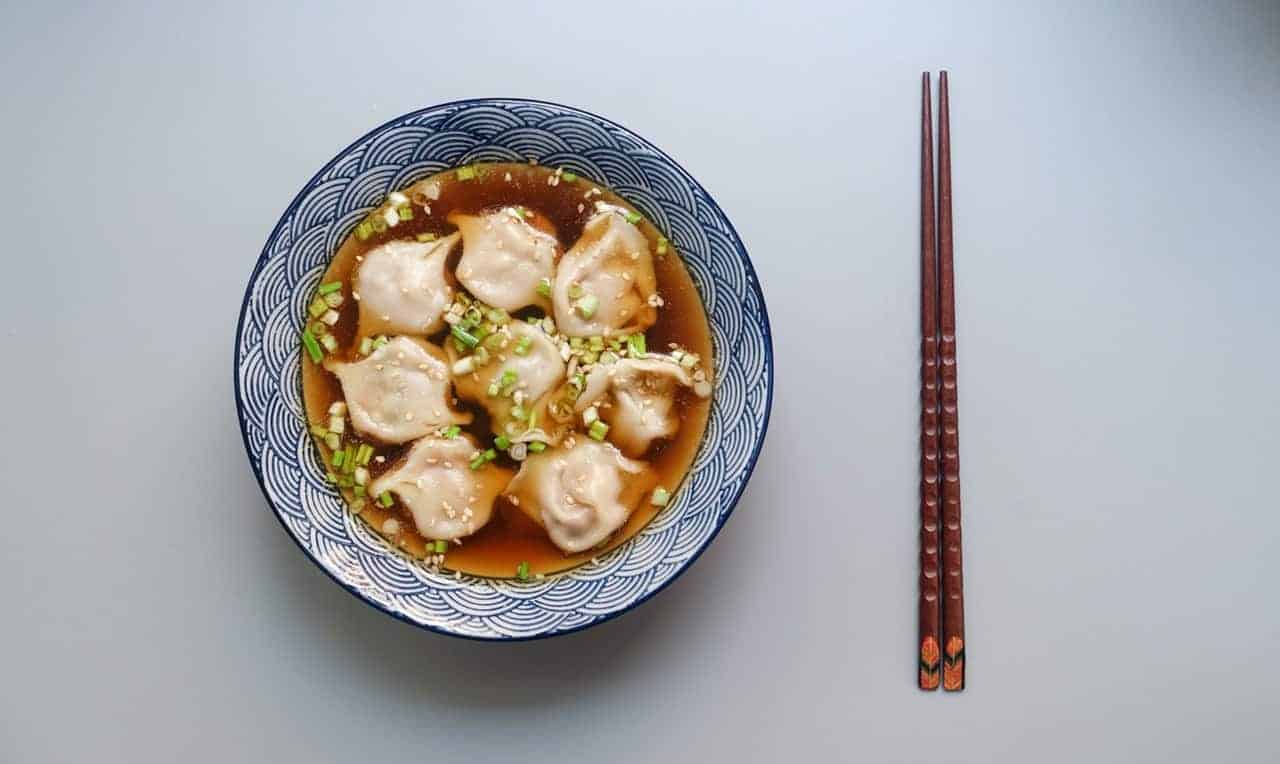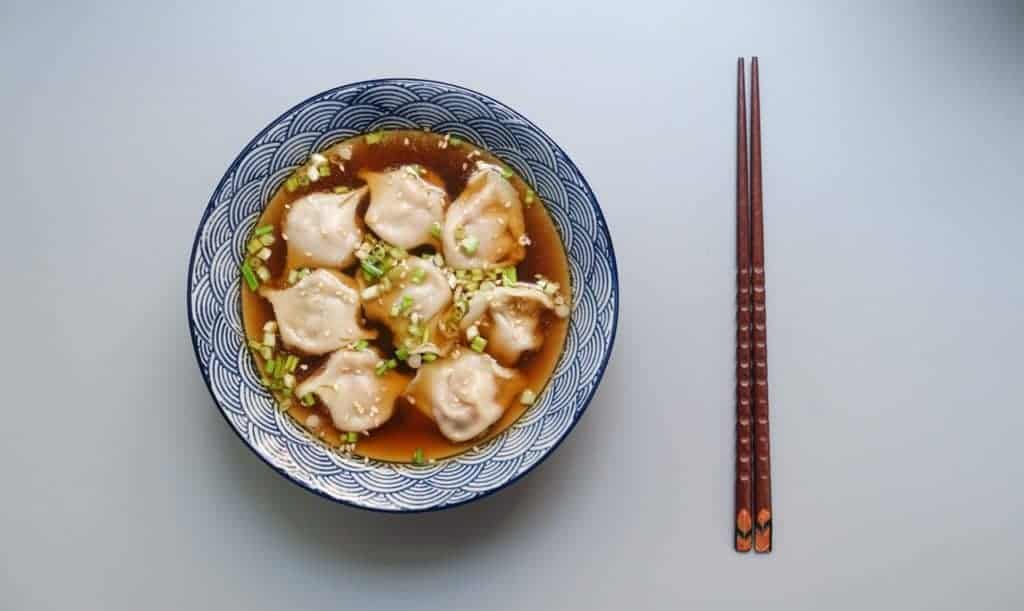 Gyros
My local Greek restaurant had a sign that said "go Greek once a week". Fulfill this mandate by ordering cheap food delivery in the form of some scrumptious gyros.
Sample meal: Two large beef gyro sandwiches from a local restaurant ($19.98).
Hot Dogs – The Unhealthiest Cheap Food Delivery?
Super unhealthy, but super cheap. What more is there to say?
Sample meal: Two loaded hot dogs from a local restaurant ($13.00).
Sandwiches
It seems like everyone on earth has had a sandwich at some point. If you order it lean, you can have a relatively healthy meal that's also light on the budget.
Sample meal: Two Cuban sandwiches, with ham, pork, and cheese from a local restaurant ($18), or two Italian meatball subs from BJ's ($19).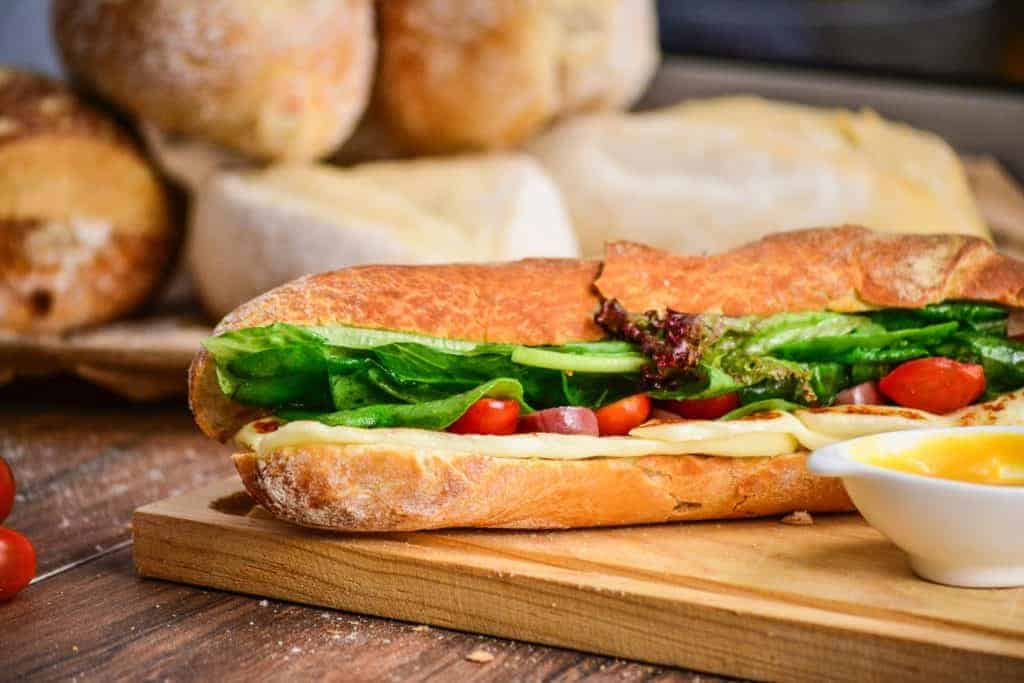 Wraps
I've never had a truly excellent wrap. Still, they're cheap and filling. Mediocre dinner delivered, if you will. Oh, well.
Sample meal: Two chicken wraps from a local restaurant ($15.50).
Salads
A low-carb option, though they tend to be a bit lacking in the taste department.
Sample meal: Two Grilled Chicken Southwest Salads from McDonald's ($10.78).
Tacos
I love good tacos; the problem is that most places only make mediocre tacos. If you find a great taco place, leave a comment!
Sample meal: Six steak tacos from a local restaurant ($19.50).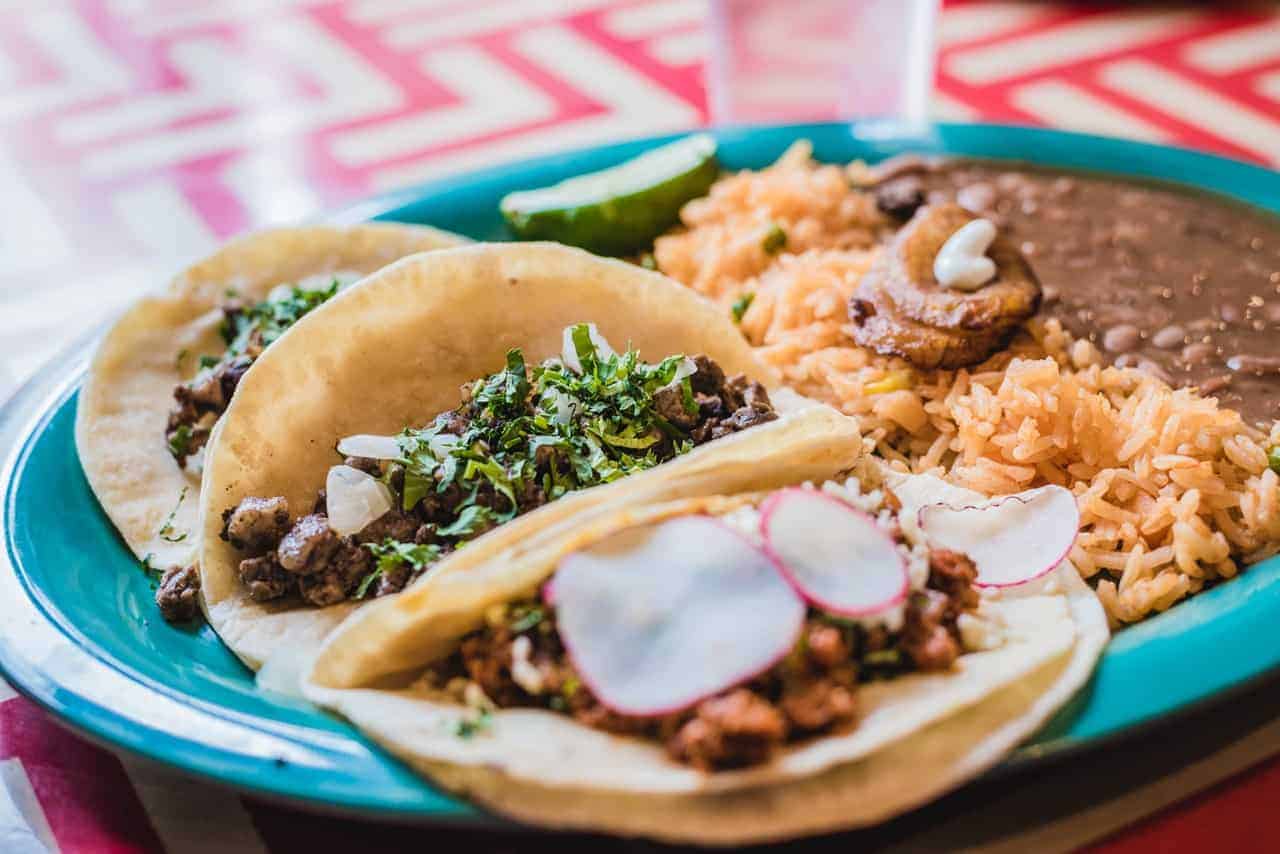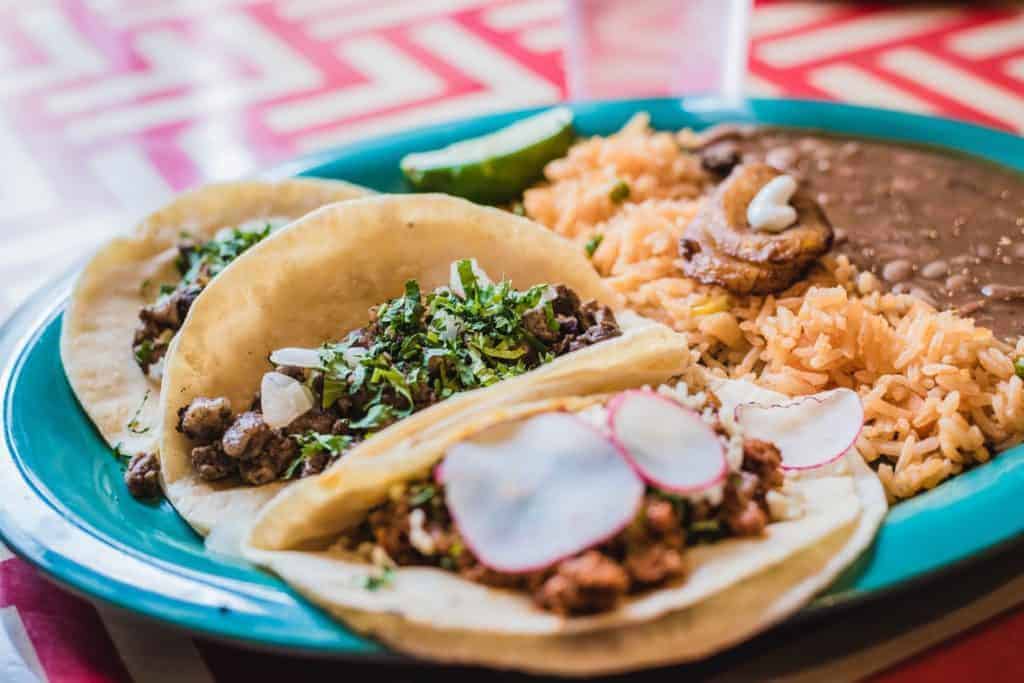 Fast Food Breakfast
If you crave it, order it. Not my favorite, but sometimes it hits the spot.
Sample meal: Two Big Breakfasts with Hotcakes from McDonald's ($13.18).
How to Save Even More on Cheap Food Delivery
Did ya think that was it? Nope, there's more!
Use A Rewards Credit Card to Get at Least 4% Back
For an easy 4% back, get the Uber Visa Card, which should give you 4% back on most food delivery (including restaurants and Uber Eats). For anything not covered by the 4% back, you can always get 2% back with the Citi Double Cash.
Update: The Uber card has been discontinued. For now, Citi Double Cash or another 1.5% to 2% cash back should be pretty good. Other cards come and go, but 1.5 to 2% back is basically a mainstay these days and the minimum that you should be getting.
Use Honey and Other Browser Extensions
This can sometimes net you some additional juicy discounts. I find that Honey works really well with Papa John's Pizza, where it's always gotten me a significant discount (usually like $5).
Use the Bumped App With Pizza Delivery and Uber Eats
The way Bumped works is that it gives you stock at some merchants when you pay with your linked credit card, on top of your credit card rewards and other rewards programs. For example, at Papa John's Pizza, Pizza Hut, and Domino's, you'll get 2% of your purchase back in fractional company stock.
Take advantage of this: it's free, and your stock can potentially grow and pay sweet dividends over time!
Update: Bumped now works with Uber, such that you'll get Uber stock for using Uber Eats!
Update 2: Bumped is no longer operating. Bummer!
Remember Rewards Programs for Even Better Cheap Food Delivery
To make getting dinner delivered even more rewarding, take advantage of loyalty programs such as Uber Rewards and Papa Rewards (from Papa John's). Uber Rewards basically gives you 1% credit back on your Uber purchases (to use on future Uber purchases), while Papa Rewards will give you $10 in credit for every $75 you spend.
Watch for Coupons and Instant Offers
Many apps will periodically feature coupon codes and instant offers that can save you even more. For example, Uber Eats will sometimes have restaurants with no delivery charge. If you're looking to save as much as possible, I recommend having at least 3 apps, and checking each one for special offers before you order.
In fact, some restaurants will partner up with multiple apps, but the delivery fees may be different on each. So, even if you want a particular restaurant, check with different apps to see if the fees vary.
Use First-Timer Discounts When You Start Using an App, for Extra Cheap Food Delivery
Many (if not all) food delivery apps will incentivize you to try them by providing a discount the first time you use them. Here are my referral codes or links for several apps (which give both you and I a discount):
Sign Up for Subscriptions
If you find yourself frequently using one delivery service, consider if they have subscription options and whether it'll save you money. For example, both Uber Eats and Postmates offer monthly plans.
Refer Friends for Even Cheaper Food Delivery
Once you have an app, if you like it, take advantage of the referral program. Refer your friends and family, and get a discount every time someone signs up and places an order!
Check for Amex and Chase Offers
Amex Offers are basically special deals that (when available) you can manually add to your credit card to get money back (more on them here). Chase Offers are, in my view, basically a clone of Amex Offers.
Sometimes Chase and Amex Offers are applicable to food delivery. For example, I've seen Chase Offers for 10% back at Papa John's. These deals should stack with every other reward and discount program.
So, if you have a Chase or Amex card, give your offers a quick check before ordering food!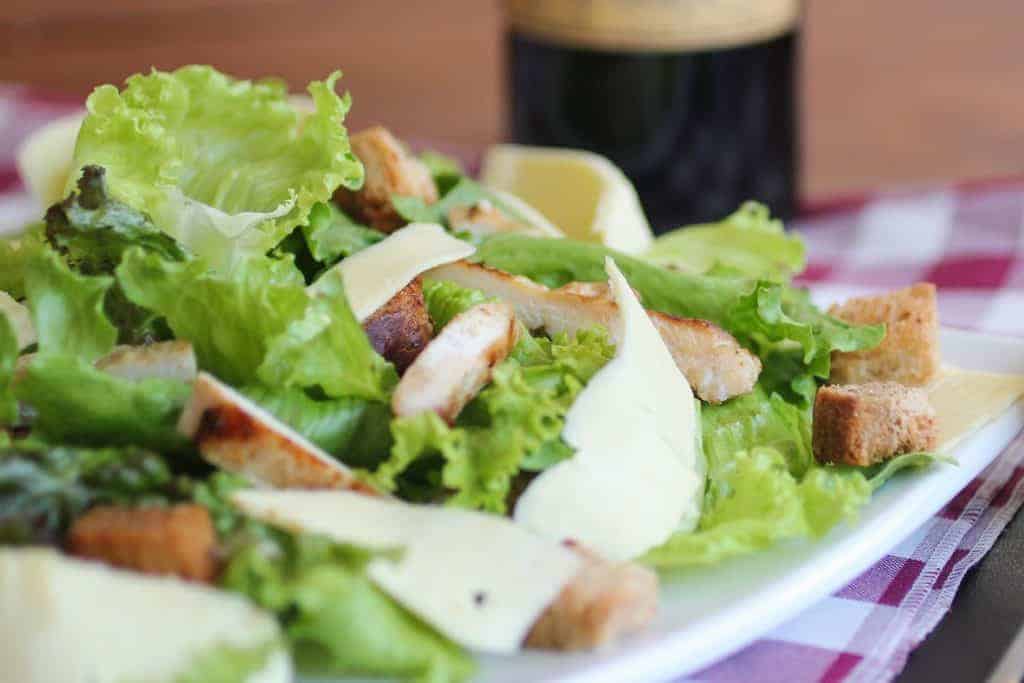 Stack Rewards for Extra Cheap Food Delivery
You can usually at least double-dip with rewards programs. For example, if you use the Uber Visa Card together with Uber Rewards, you should be getting at least 5% back (4% from the card and 1% from Uber Rewards).
The biggest stack I've found is with Papa John's:
Credit card rewards (2-4% back).
Honey almost always finds a ~25% coupon code.
Bumped gives me Papa John's stock. Update: Bumped went out of business. I guess it was too good to last 🙁
Papa Rewards provides Papa John's credit for future orders.
Sometimes there's a Chase Offer for Papa John's.
Summing Up Cheap Food Delivery
Well, folks, I've delivered (pun intended) what I promised: ten filling, cheap food delivery options. I wouldn't get them too often since they're not very healthy, but sometimes they're the best choice!
Plus, don't forget to take advantage of rewards programs, apps, and credit card spending bonuses, for the absolute best possible deal.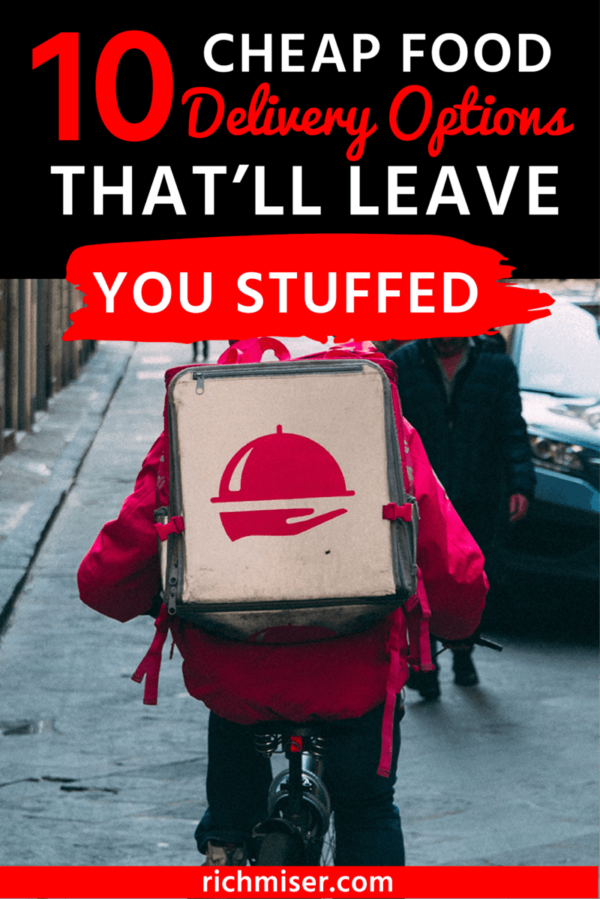 What do you order when you just need cheap food delivery? Have you gotten dinner delivered recently?