To paraphrase Pitbull, you always have to be hustling. Now some hustles take lots of sweat equity, while others are easy-peasy. Here's one of the latter, and proof that it works. I'm talking about Ebates.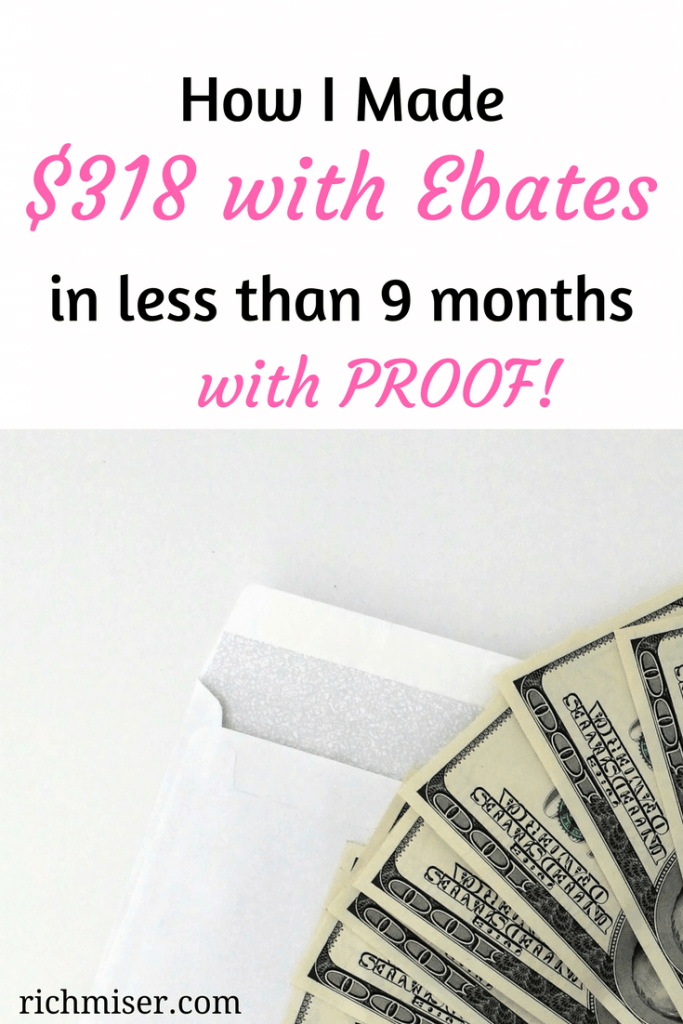 Note: This post contains referral links*.
What Is Ebates?
Update: Ebates is now Rakuten. You can see my full review here.
Ebates is a service that enables you to get cash back for shopping online, if it's activated before you make a buy at a participating merchant. To activate it, you can either go to the Ebates site and look up a store and click through to it or, more easily, install the Ebates browser extension. In that case, it'll light up like a fire engine and invade the top right corner of your screen if you go to an online store where it works. Behold: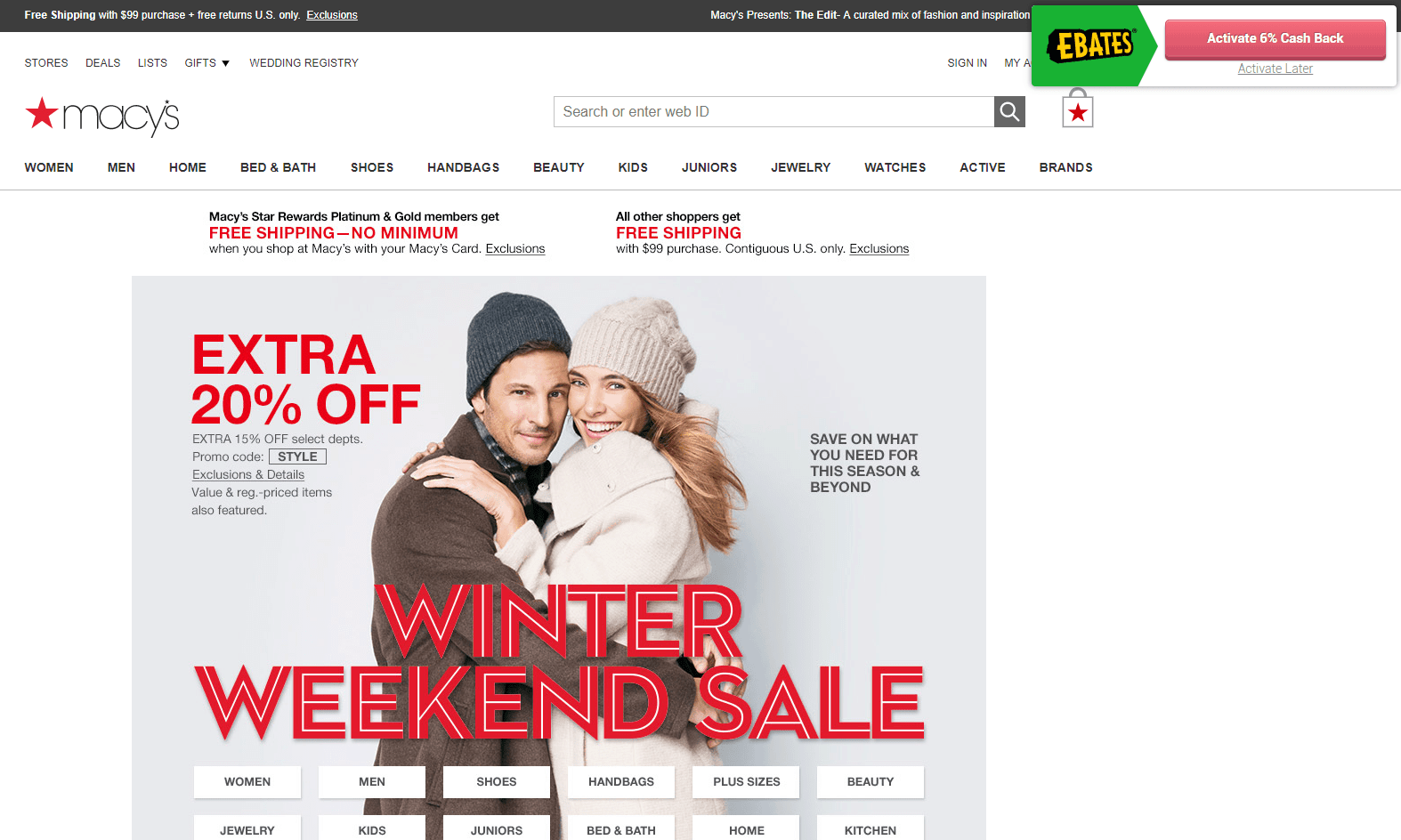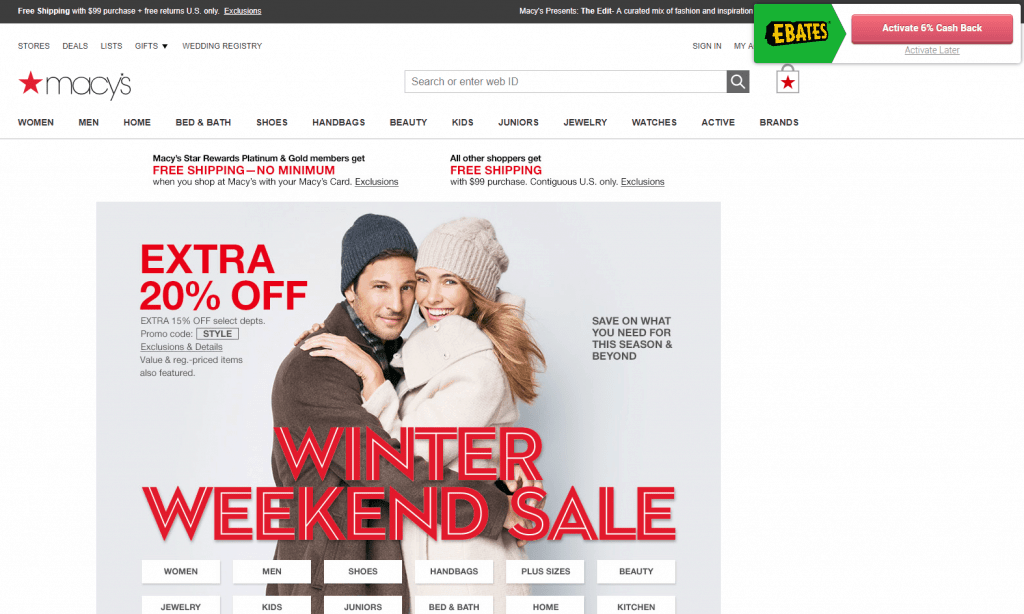 The amount of cash back is normally a percentage of your purchase, and varies by store. Usually, it is stackable with promotions and discounts if they've already been applied automatically by the store. If you need a separate coupon code, Ebates may not stack (meaning you have to choose either the store's coupon code or Ebates; though it doesn't hurt to still try, by activating Ebates via the browser extension).
Does Ebates Work, Really?
Indeed it does. If you've activated Ebates and buy something, you will start to accumulate online shopping credit in the form of cash back in your Ebates account. Then, they'll pay you every 3 months, either via Paypal or an old-fashioned rebate check by mail. And it's real money, not any sort of points or miles or anything else – and if you use a rewards credit card, you still get the credit card rewards, for double the fun!
You can also opt for a hand-delivered stack of cash:
Kidding! I just really wanted to use that GIF 🙂
How I Got $318 Back In Less Than 9 Months
First, here's the evidence I promised, showing that I really did get cash back to the tune of $318:
Broken down into individual purchases, the big ones were:
An HP laptop that cost $1,229 and 10% cash back:

And two Lifelock memberships that had 40% cash back (yeah, I know Lifelock is, arguably, a waste of money, but I sleep better at night):

And here's the rebate check I got that included the HP cash back: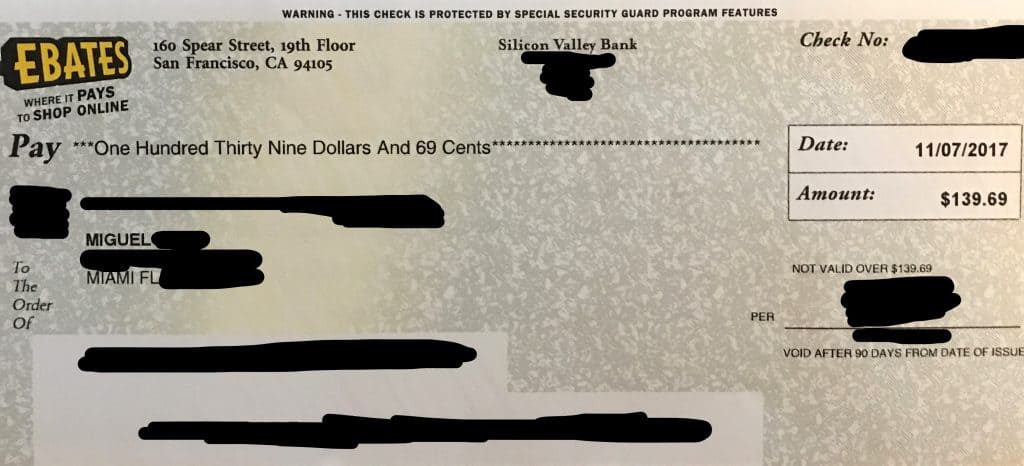 Is It The Best Option for Getting Online Shopping Credit?
Sometimes. I know that, at least theoretically, you can sometimes get more value back by going to an online store through a credit card or airline shopping portal, and getting big bonuses in terms of credit card or airline points. However, actually using those points and miles in the most effective way possible normally requires a lot of expertise in navigating credit card and airline rewards programs (or paying an award booking service to do it for you).
I also note that there are competing sites and portals that you can also use to get cash back; usually, the best way to find out which one is most lucrative for a particular store is to use a comparison site like Cashbackholic and evreward. There, you just enter the name of the store you want, and it'll show you a list of programs and how much you can get back with each. Be aware, however, that such lists are not always up to date, so you still have to manually verify any portal you want to use.
So I'm not going to claim that Ebates is always the way to get the absolute maximum value out of your online shopping purchases. However, it's usually a very good one, lucrative, and extremely easy to use. In fact, if you use the browser extension, one click is all it takes.
Still, for large purchases, I recommend you check out Cashbackholic first, since another program may give you a much better deal. Also, if you have an Amex card, be sure to verify if there's a good Amex offer (which you can stack with Ebates).
Watch Out For Mistakes
To ensure you get cash back and see that rebate check in your mailbox, make sure to take a look at your Ebates account every so often (especially after a big purchase). The system is not flawless, and sometimes it fails to register a sale even when you activated Ebates. In fact, that happened to me with the computer, and I had to notify Ebates. They did solve the problem quickly, though, and I got the money.
Summing It Up
To be fully frank, I have to give credit to my wife Lily here. When I first heard of Ebates, I thought it was either some gimmick or that it would require you to jump thought lots of hoops or just have a low rate of return. At Lily's insistence, I signed up and used it when I bought the computer. And that turned me into a believer.
As I saw for myself, Ebates is the real McCoy. It's incredibly easy to use if you install the browser extension, and indeed pays out as promised, in often-big amounts. So give it a try, and get yourself that rebate check!
Sign up here!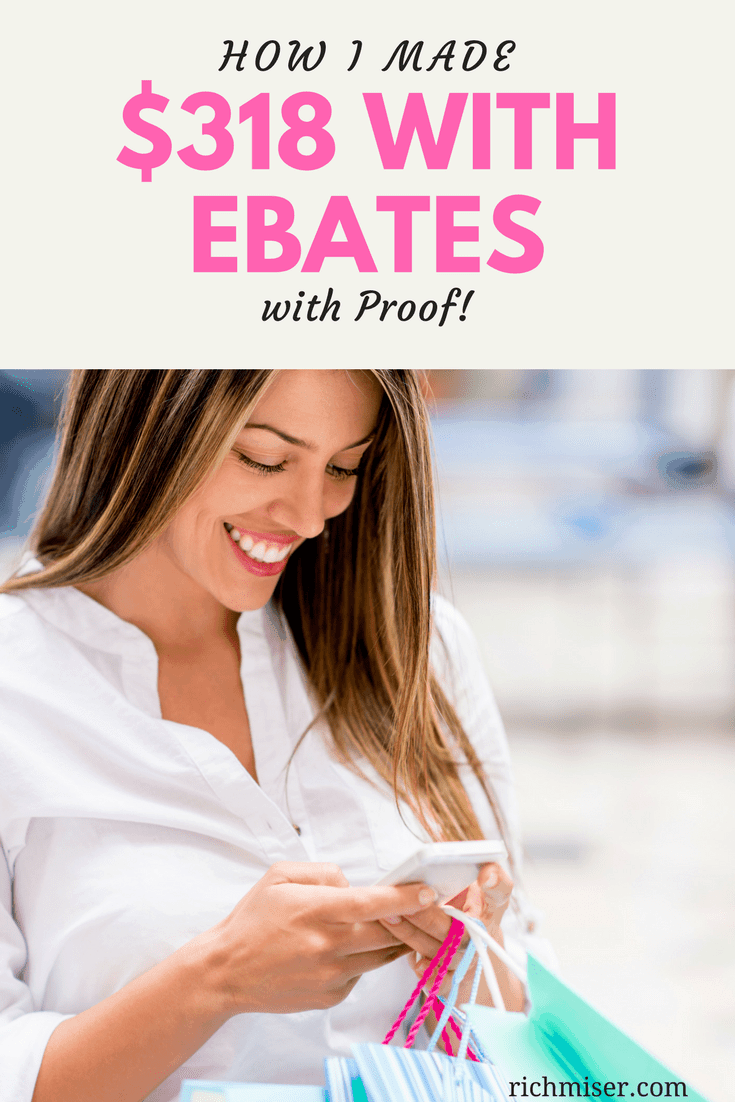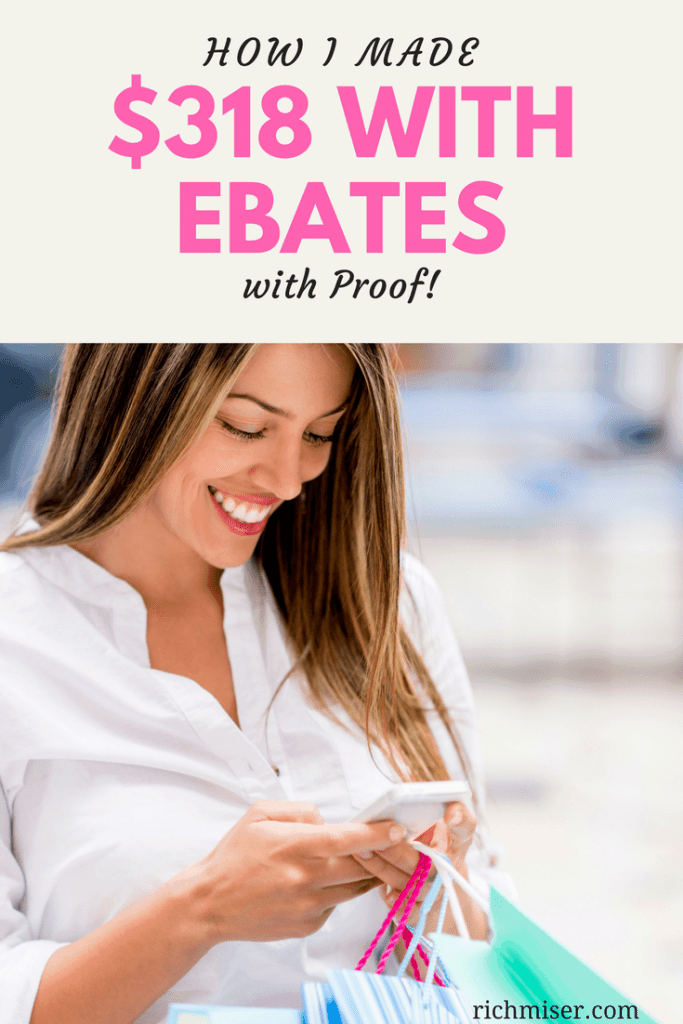 Have you ever used Ebates to get cash back? Is there anything else you use for online shopping credit? Does Ebates work for you?
---
*The Ebates links in this post are my referral links. If you sign up for Ebates using them, I can get a commission. You don't have to, but I appreciate it if you do. This is not a sponsored post; everything here is my opinion and Ebates has no idea I wrote this.
Last updated on July 15, 2019.