Why am I writing a Rakuten review? Simple: because it's one of the easiest ways to make money there is. For virtually no extra effort, you can pocket a few hundred dollars each year.
Here, I'll show you exactly how to do that. Plus, I'll show you how to easily find out when other programs are paying more, so you can always maximize your rewards.
Let's start making and saving money!
Rakuten Review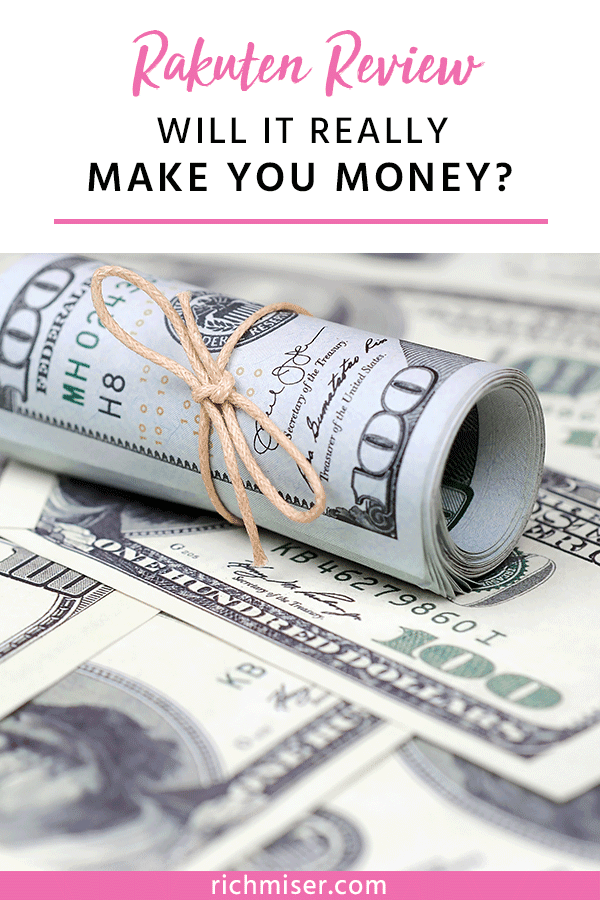 Note: For sources, please scroll down to the bottom. Also, this post contains referral links.
What is Rakuten? Is it the Same as Ebates?
Rakuten is what used to be called Ebates. It's a simple cash back program that gives you money back for shopping at plenty of places (both online and in-store). All you have to do is activate it with a click, and complete your transaction.
That's it. Cash will be deposited in your Rakuten account, and you'll get paid each quarter.
Where Does Rakuten Work?
Rakuten works at many of my favorite stores, online and brick-and-mortar. For example:
Walmart
Nike
Under Armour
FedEx Office
Groupon
Land's End
Amazon
Lenovo
Overall, Rakuten says it works at over 2,500 stores online! The one caveat is that stores and their cash back rates do change, so what you can get depends on the particular moment when you're shopping.
How Does Rakuten Work?
There are plenty of ways to use Rakuten. Let's explore 3 of them: online with a computer, on mobile devices, and in-store.
On A Computer When You Shop Online
So I have kind of a special technique. First, download a browser that you'll use only for online shopping. That way, you can install shopping extensions and not have them annoy you during your regular browsing. Also, they won't be tracking you around when you're not shopping. I recommend the Vivaldi browser, which works with Chrome extensions.
Once you have your browser, sign up for Rakuten and install the browser extension. Now, when you go to a supported shop, you should get an alert on your screen, or you can just click on the extension button. Here's how it looks at Walmart: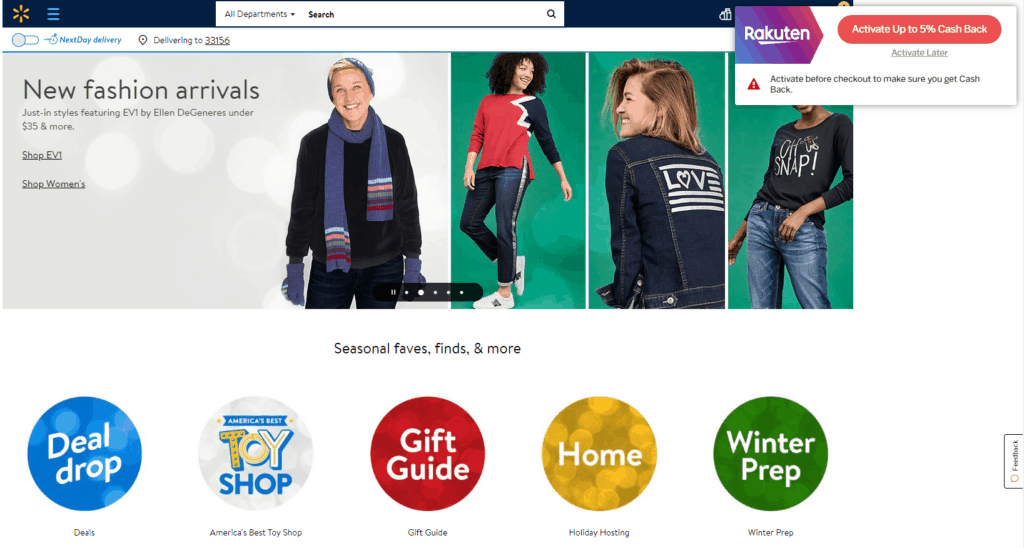 Next, just activate Rakuten by clicking on the button, and make your purchase. That's it! Your cash back will be added to your account.
Try Going Through the Portal
As an alternative to using the extension, you can also try shopping through Rakuten by starting at the Rakuten.com portal (the Rakuten website). An advantage of this extra step is that you'll get a clearer idea of what different stores are offering, plus you may be shown extra coupons or specials. For example, here's what it shows for JCPenney: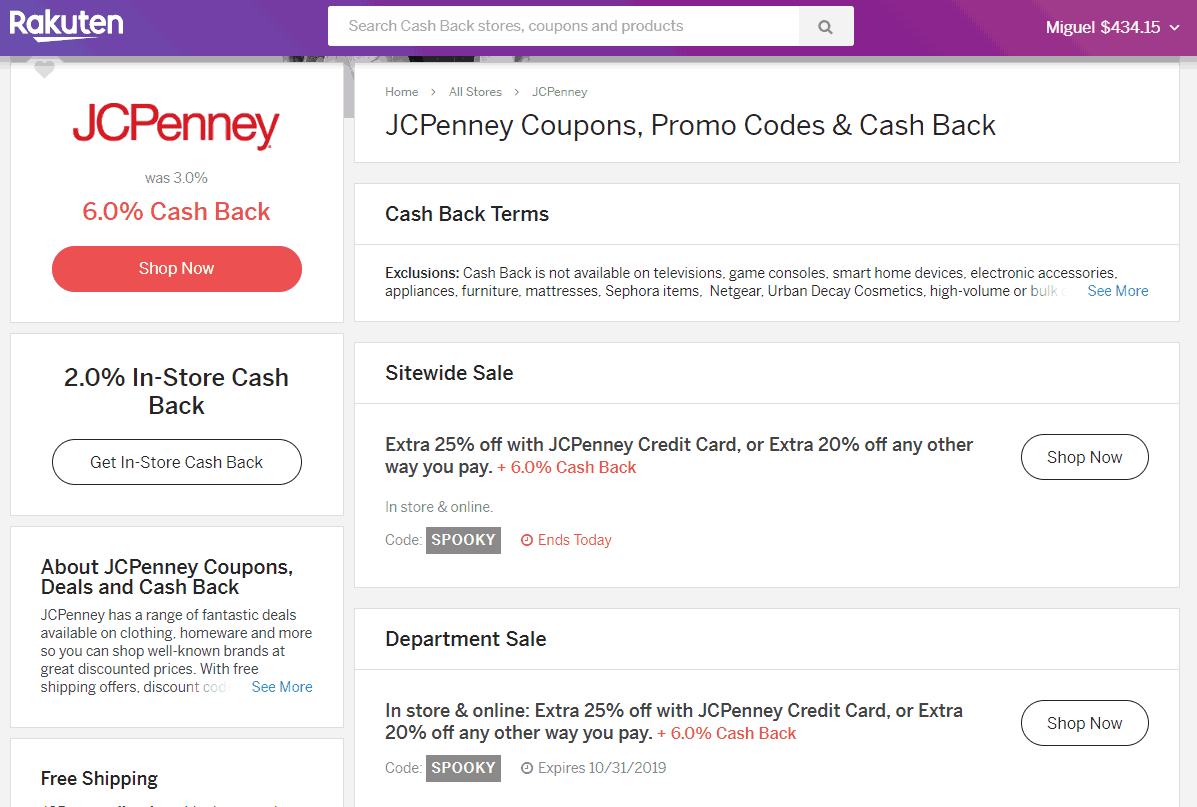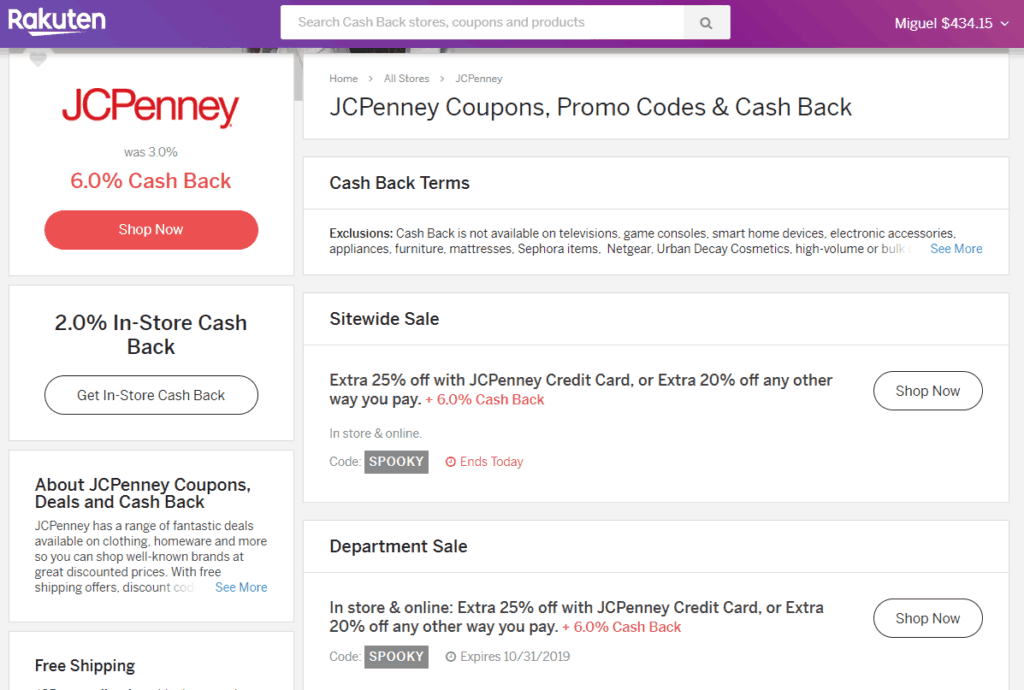 On Mobile
There are at least two easy ways to use Rakuten on mobile: with the Rakuten app and within the Cake Browser.
Using the Rakuten App
With the app, you can see a list of stores offering cash back when you shop.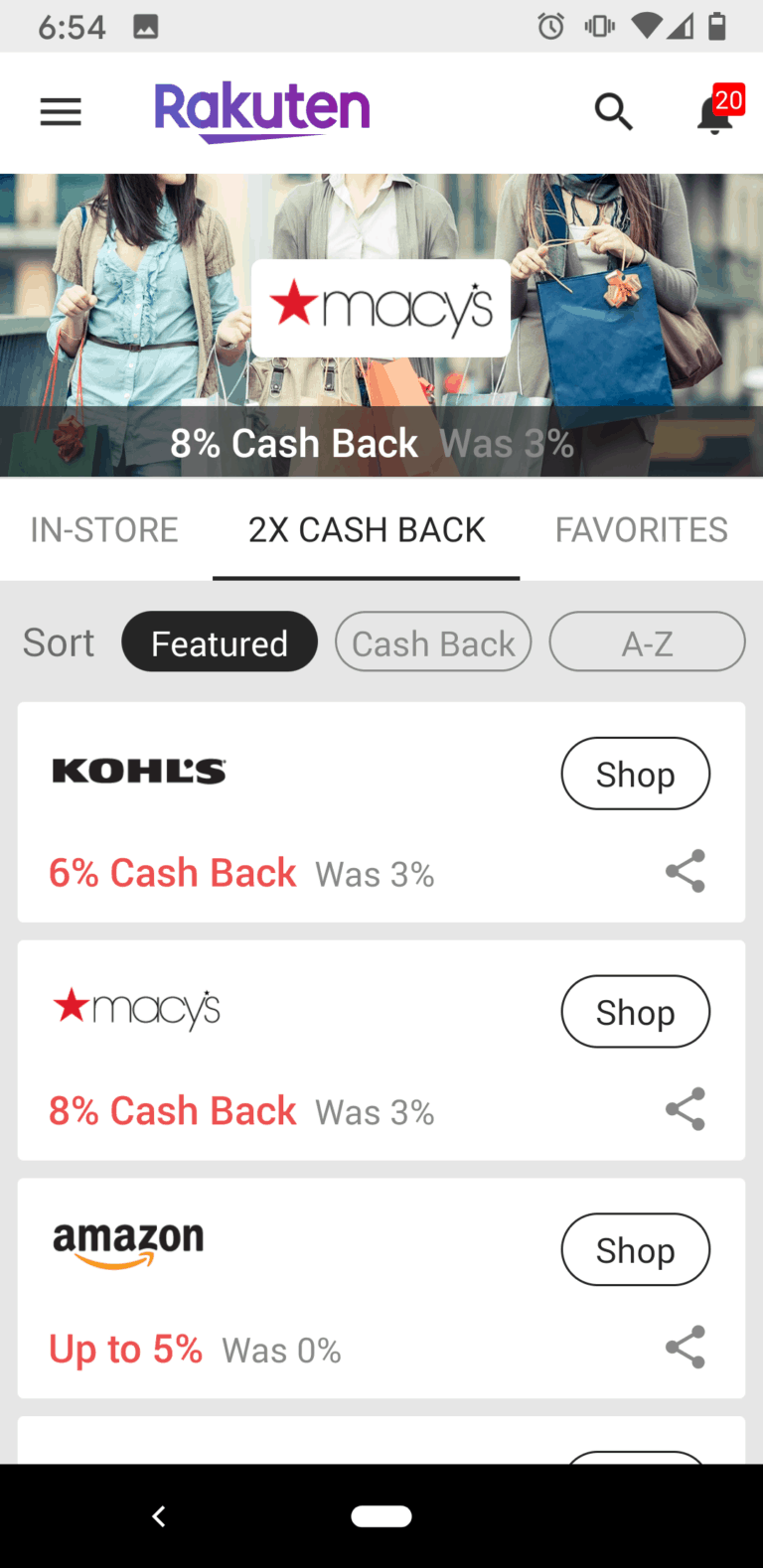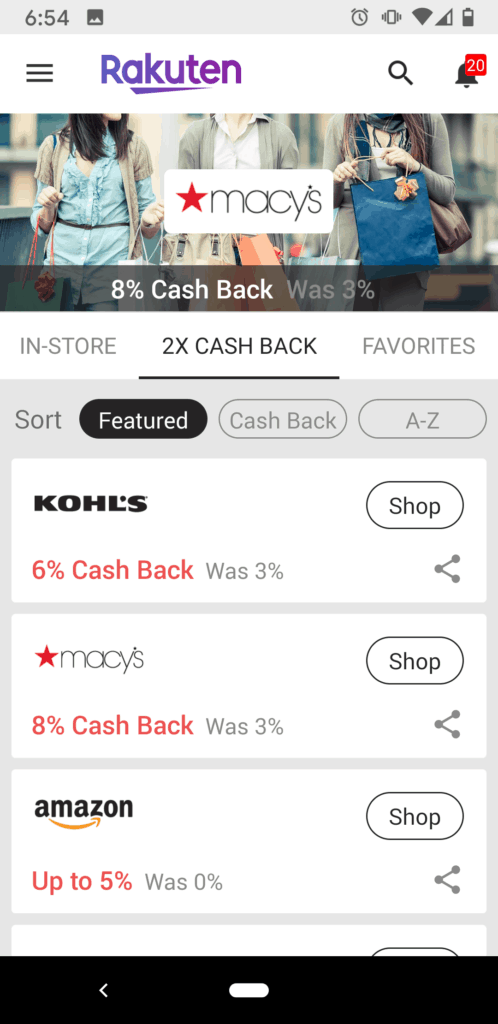 Then, all you have to do is click "Shop" for the store you want. It will then take you to the store's mobile website, where you can make your purchase and earn cash back.
With the Cake Browser
If you use the Cake Browser, Rakuten is already integrated. In that case, just navigate to a store, and, if it's supported, you should see the Rakuten "Activate" button at the bottom. Just click and shop!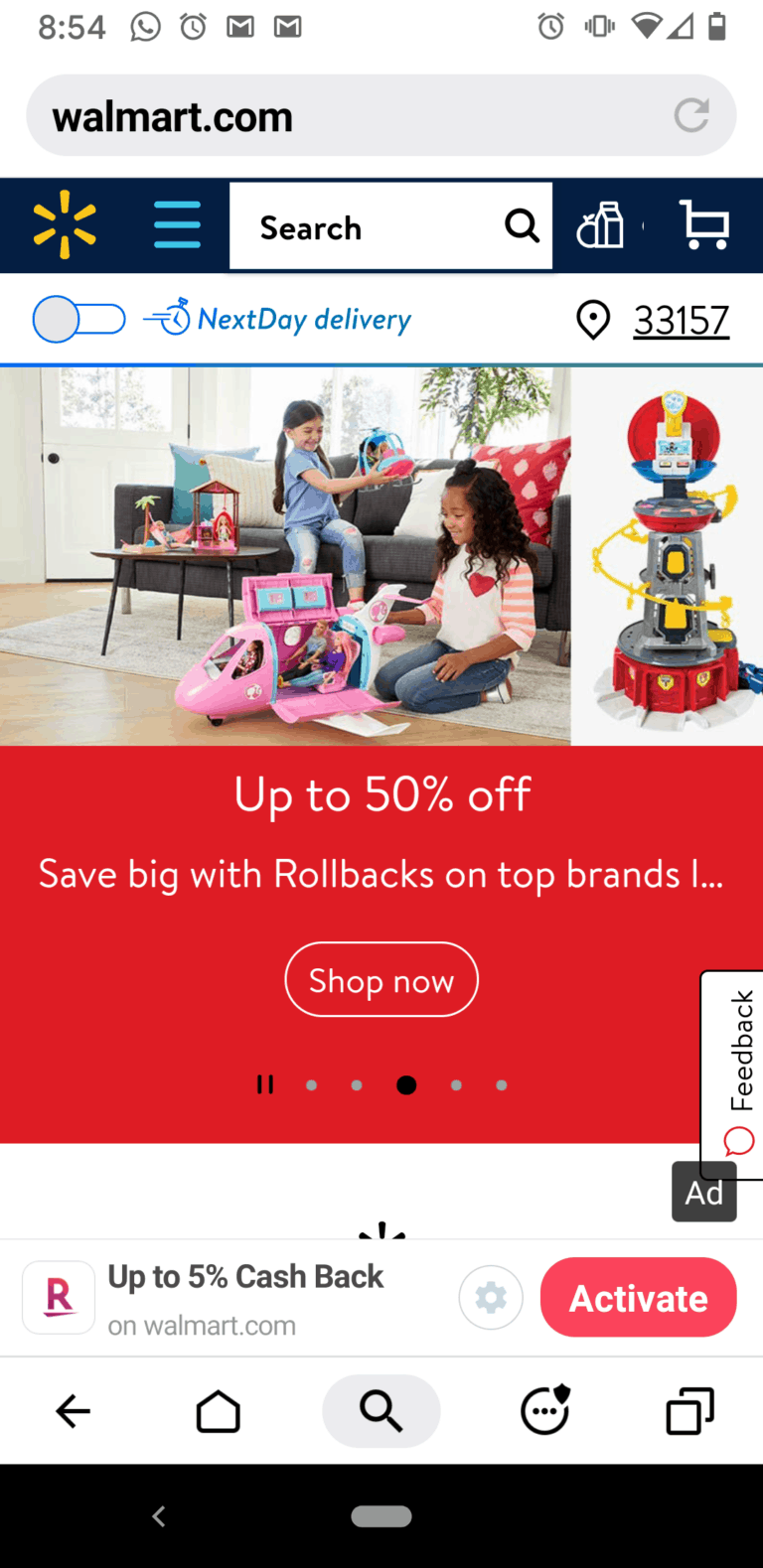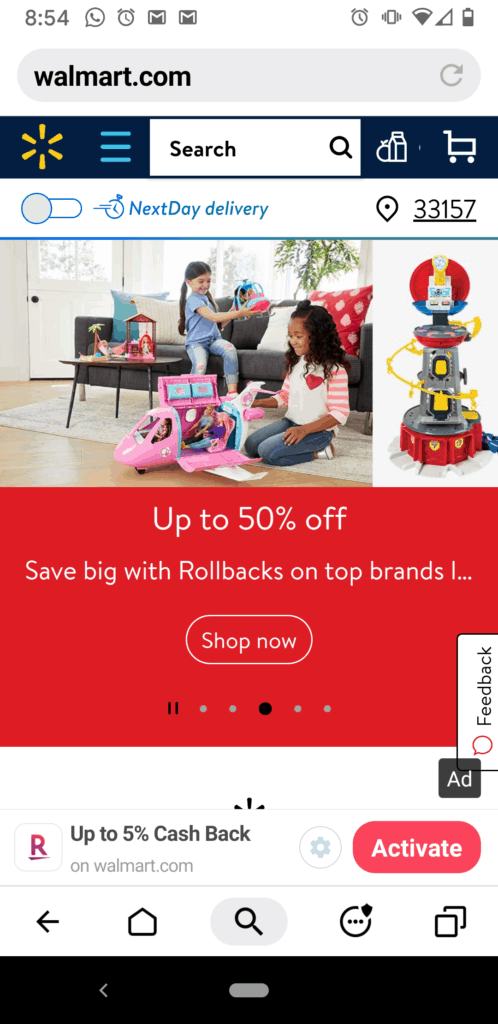 In-Store
Let's explore exactly how to get started.
First, download the Rakuten app from your app store. Once you're all set up, click a Rakuten link ("Get Deal"). At that point, the app will prompt you to link the credit card you'll use, if you haven't already. After you've linked the card, all you have to do is pay with it (and select "Credit" if you're using a debit card).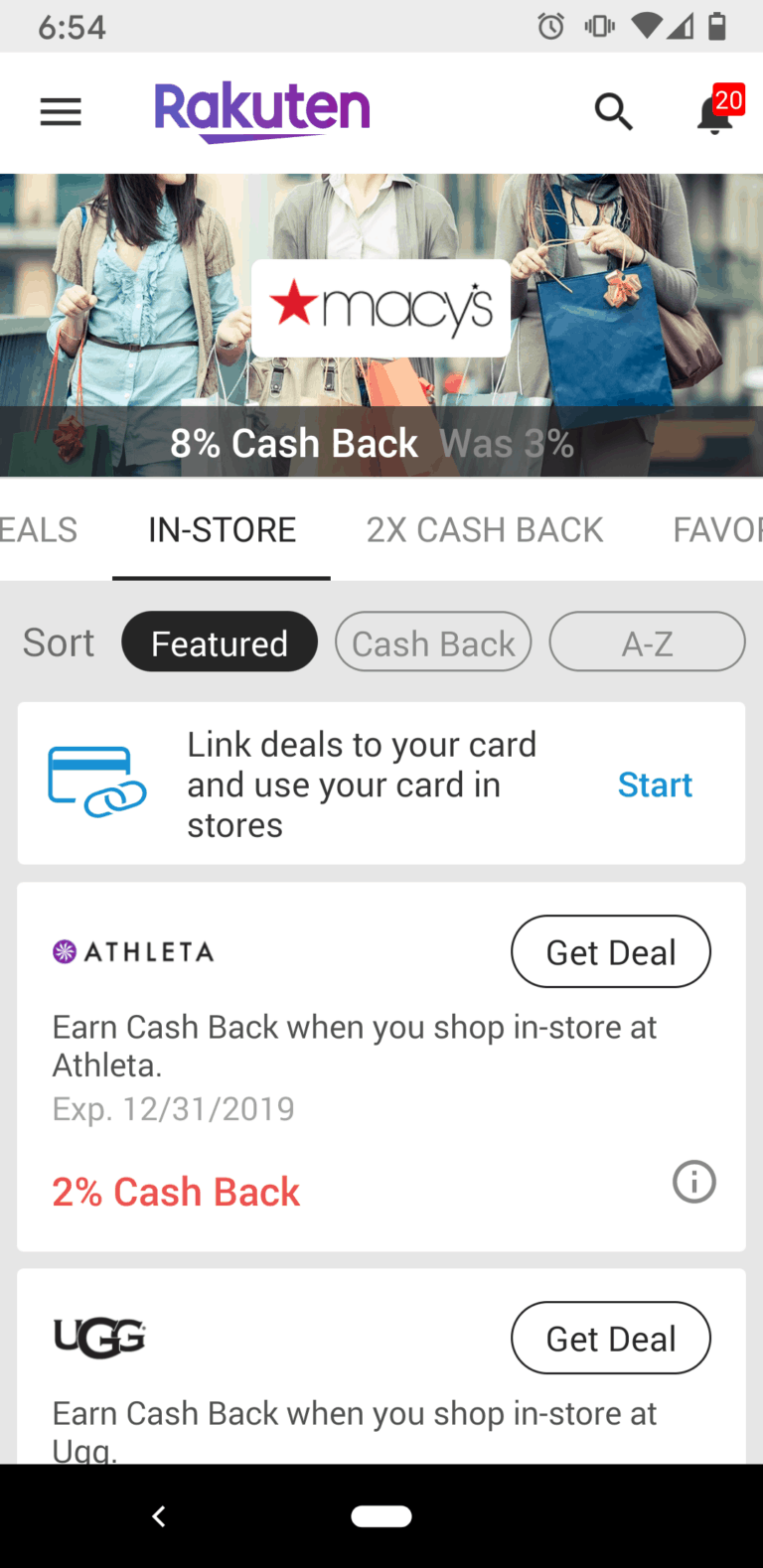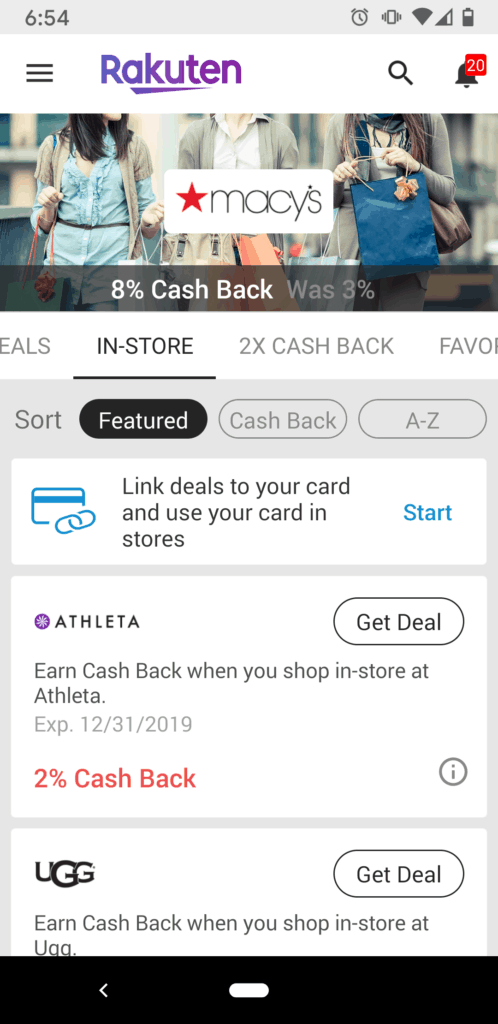 There are also a few stores where you apparently don't have to link a card, since you'll get an on-screen scannable code for the cashier: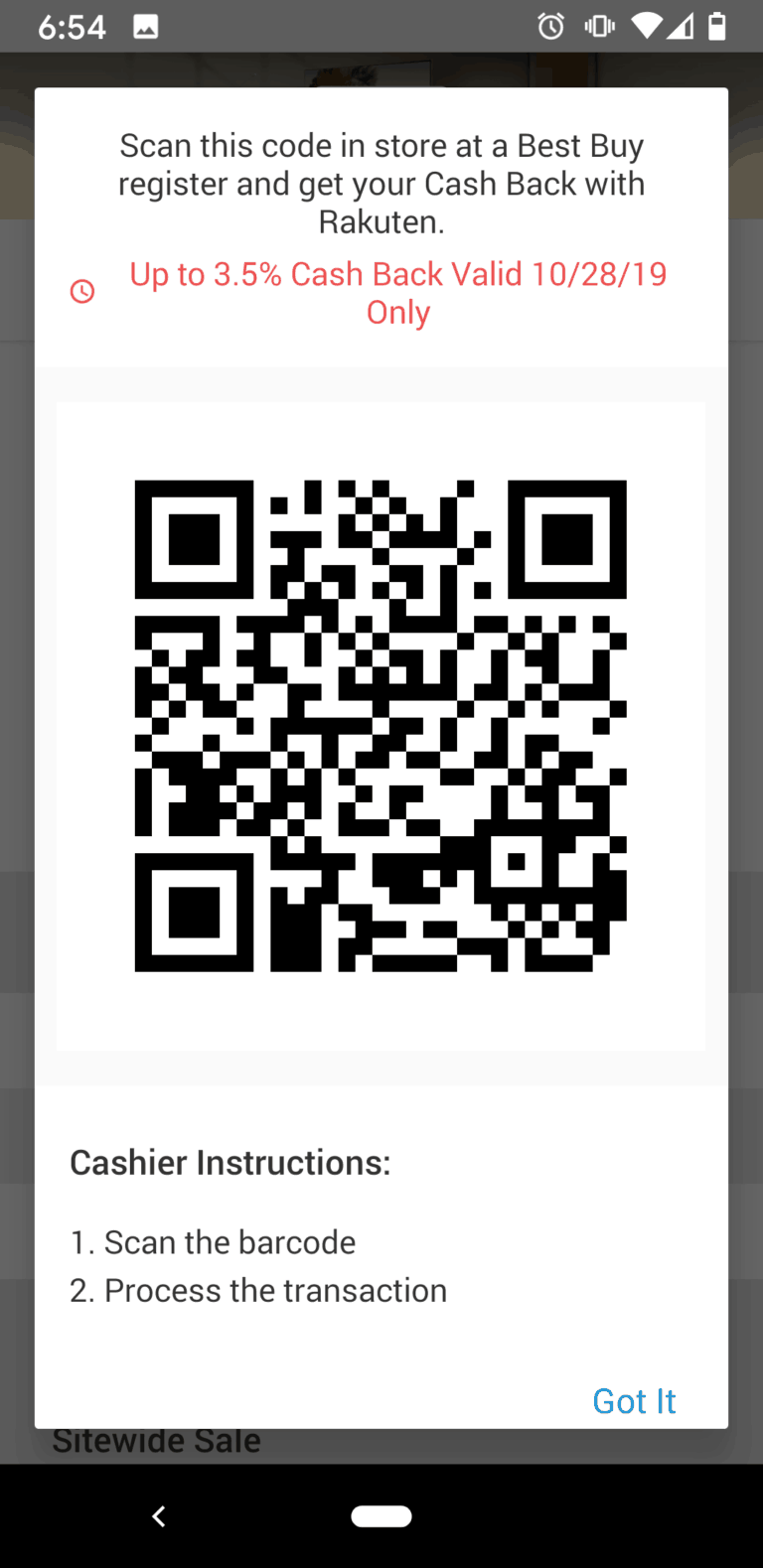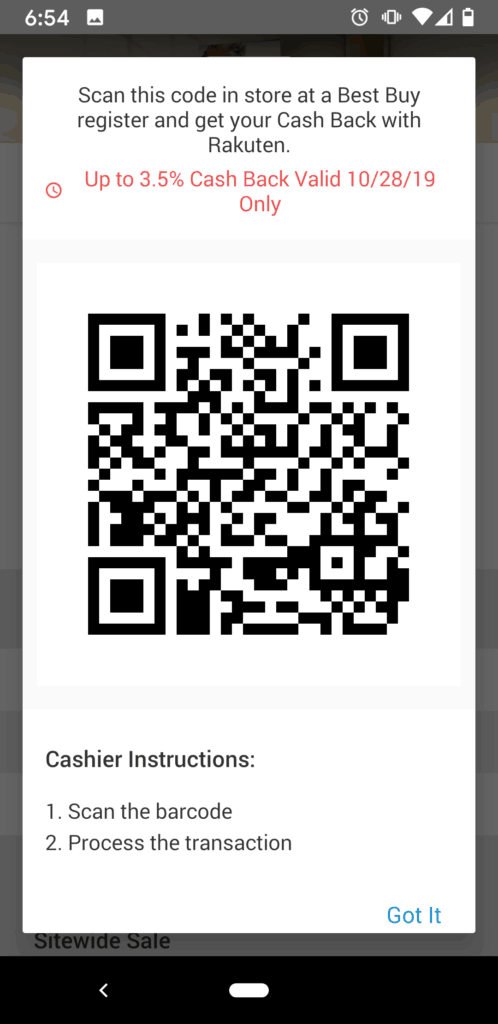 Getting the Most Out of In-Store Cash Back
Since linked offers are only valid for one purchase, you must relink the store offers after you shop so they can be used again.
Also, you can relink an offer while you're inside the store by using the Rakuten app on your phone. They're immediately available, so there are no awkward waiting times.
Furthermore, with the Rakuten app, push notifications will alert you of exclusive in-store deals. I understand that pop-ups can be irritating, but do turn the notifications on or else you might not get the most bang for your buck.
How Will You Collect Your In-Store Cash Back?
The process of receiving in-store cash back mirrors the online version, in that it must be verified by the store. Depending on those involved, it might take a couple of hours or a few days. Then, once your purchase is confirmed, the cash back will be visible in your account. Plus, you'll receive a notification email from Rakuten.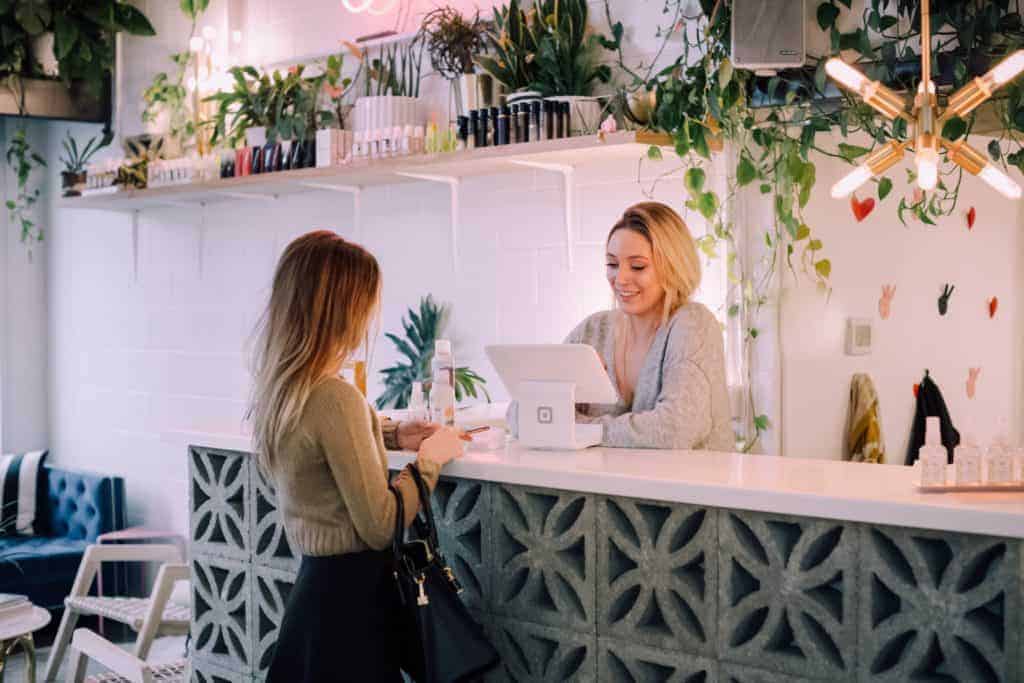 Will Linking A Card Un-Link it from A Different Rewards Program?
As part of this Rakuten review, I want to talk about whether Rakuten's in-store use will interfere with other programs, like Dosh (which I reviewed here). Can one card be linked to several programs at the same time?
The answer is that it's always a crapshoot, and a trial-and-error process. Theoretically, Rakuten's card-link back end should run on something called RCLON that would interfere with some programs (like Swagbucks Local), but not with Dosh (which runs on a different system, called Empyr).
Still, it's hard to say until you try it. For more info on how this works, check out this Doctor of Credit article.
It will not interfere with your credit card's rewards program (points, miles, cash back, or anything else). You can stack both to make even more money!
Also, you can switch between programs when shopping online, since online use doesn't usually depend on linking credit cards. You just need to activate Rakuten or the other programs via their browser extensions, or by going through their online shopping portals (websites), or any other method.
How You Get Paid
Getting paid by Rakuten is easy. The platform does everything in its power to simplify the process—here are the necessary steps to take so you'll get paid:
Choose whether to get paid by mailed check or Paypal.
If you've earned over $5.00, you'll receive the payment on their payment schedule. If you've received under $5.00 cash back, it'll roll over to the following payment period.
Now, here's the payment schedule:
Payments earned between Jan. 1 – Mar. 31 are sent out on May 15
Payments earned between Apr. 1 – Jun. 30 are sent out on Aug. 15
Payments earned between Jul. 1 – Sept. 31 are sent out on Nov. 15
Payments earned between Oct. 1 – Dec. 31 are sent out on Feb. 15
Here's an example of a payment I got, via PayPal: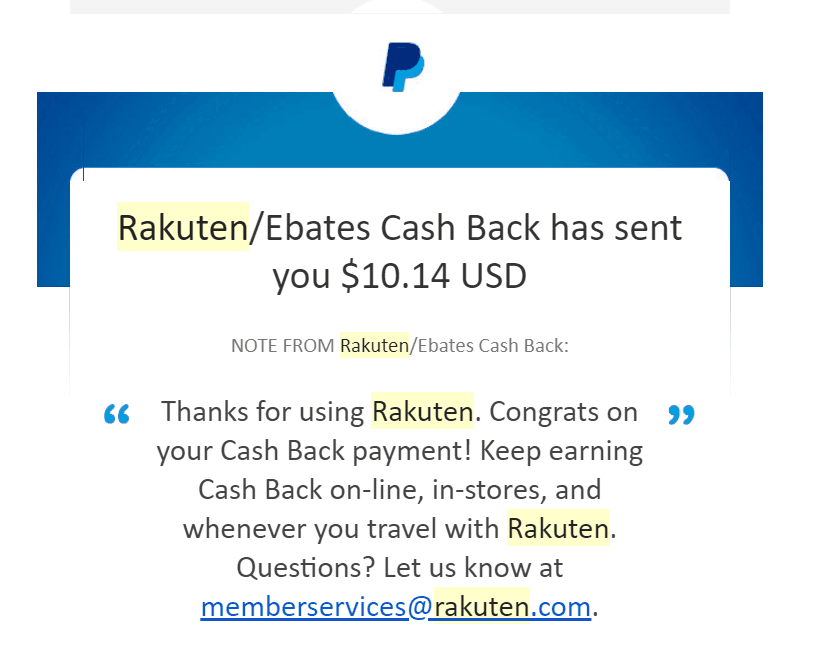 How Much Does It Pay?
In my experience, Rakuten usually returns around 1.5% to 5% in the form of cash back. Sometimes, though, the cash back rates can be much, much more.
How Much Can You Make?
Perhaps the most important part of this Rakuten review, eh? Anyways, the more you use it, the more you make. In my case, I've had it just over two years and five months (let's round it up to 2.5 years) and made $434.15.
So, that's about $173 per year in my case. Bear in mind that it could be higher, since I often also use Swagbucks and Lolli (more on that below). But hey, that's free money!
Plus, if you refer a friend to Rakuten, you can get $25 per referral (and your friend gets $10) (as of this writing; payouts can change). So not only do you help them out, but you also help yourself out.
Does Rakuten Always Pay the Most?
In my view, this is a critical part of any Rakuten review. And the answer is no.
Since there are many competing services, the fact is that other services pay more at some stores, with varying degrees of ease of use. But don't worry! There's a tool that'll help you out.
Use Cashbackholic to Find the Highest-Paying Program
The tool is called Cashbackholic, and it's available as a website and browser extension. The cool thing about it is that it'll compare tens of shopping programs and let you know which offers what at any particular store. Here's how the extension looks: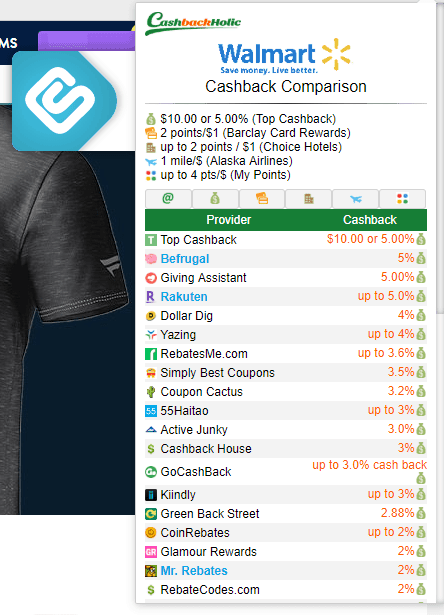 I guess you can go crazy and sign up with all of these programs, and always use the most lucrative. I, however, can't keep track of all that. So, I focus on Rakuten, Swagbucks, and Lolli, and just go with the most rewarding of the 3.
How to Sign Up for Rakuten, Swagbucks, and Lolli
You can sign up for Rakuten here, Swagbucks here, and Lolli (which pays in Bitcoin) here.
Rakuten Review: The Origin Story of Rakuten
The person behind Rakuten is Hiroshi Mikitani, who founded a company known as MDM, Inc. on Feb. 7, 1997. MDM would later grow into the online shopping marketplace Rakuten Shopping Mall on May 1 of that same year. However, the completed Rakuten name change occurred in 1999.
Mikitani, a Harvard-educated ex-banker, started his company with only six employees and only 13 merchants. His vision was to provide an online shopping experience that flew directly in the face of what corporate superpowers like IBM were doing throughout the same landscape. Instead of attempting to put an iron grip on the virtual storefront, Mikitani aimed to empower merchants.
Rakuten came at a much lower price than its deep-pocketed industry rivals, and merchants benefited from an assortment of control-related perks. For instance, users could customize storefronts on the Rakuten platform.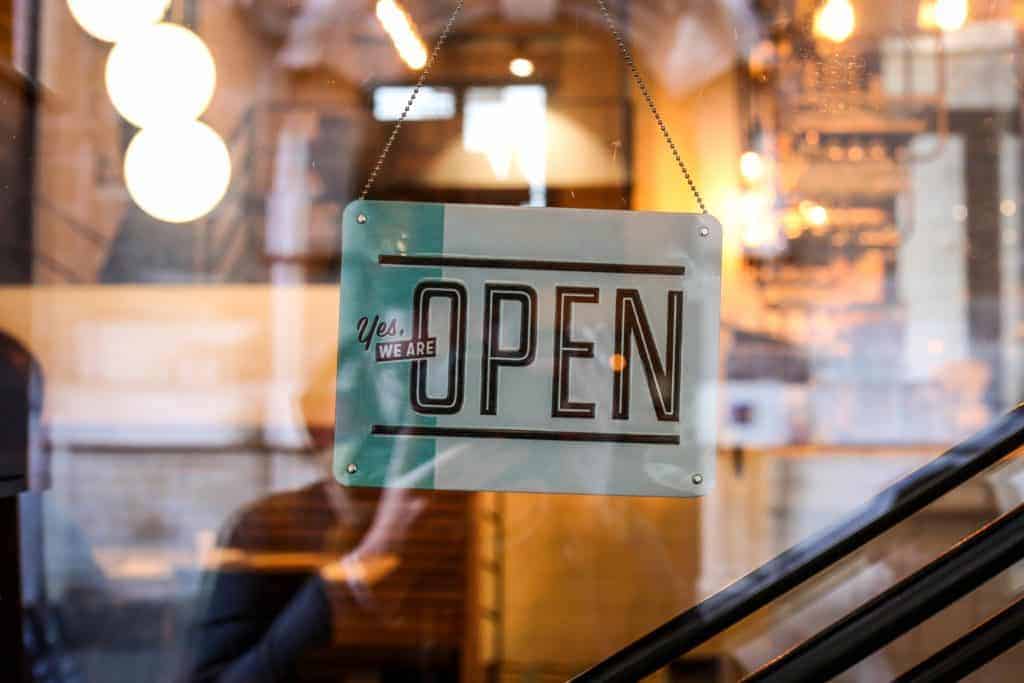 Over the years, Mikitani has seen his business blossom into somewhat of a superpower in its own right. Forays into a wealth of different industries as well as various mergers over the 20+ years have seen the company shape, shift, and grow in a variety of ways.
Here's a video featuring Mikitani:

Why Did Ebates Become Rakuten?
There is one very straightforward answer to this question: Rakuten bought Ebates in 2014.
Now, in fairness, there's a little bit more to that story.
Ebates used to stand alone as a cash back service well before Rakuten acquired it.
And we know how mergers can go. Initially, Rakuten gave Ebates – and its users – time to adjust to the change. And for a few years after the moment ownership changed hands, Rakuten was relatively hands-off. They allowed Ebates to stand on its own.
Then, in 2018, Rakuten began the rebranding initiative. Slowly but surely, the branding shifted towards a more "Rakuten" aesthetic and overall message. However, most importantly, customers' cash back, account info, shopping options, stores, service teams, and other operations remained the same.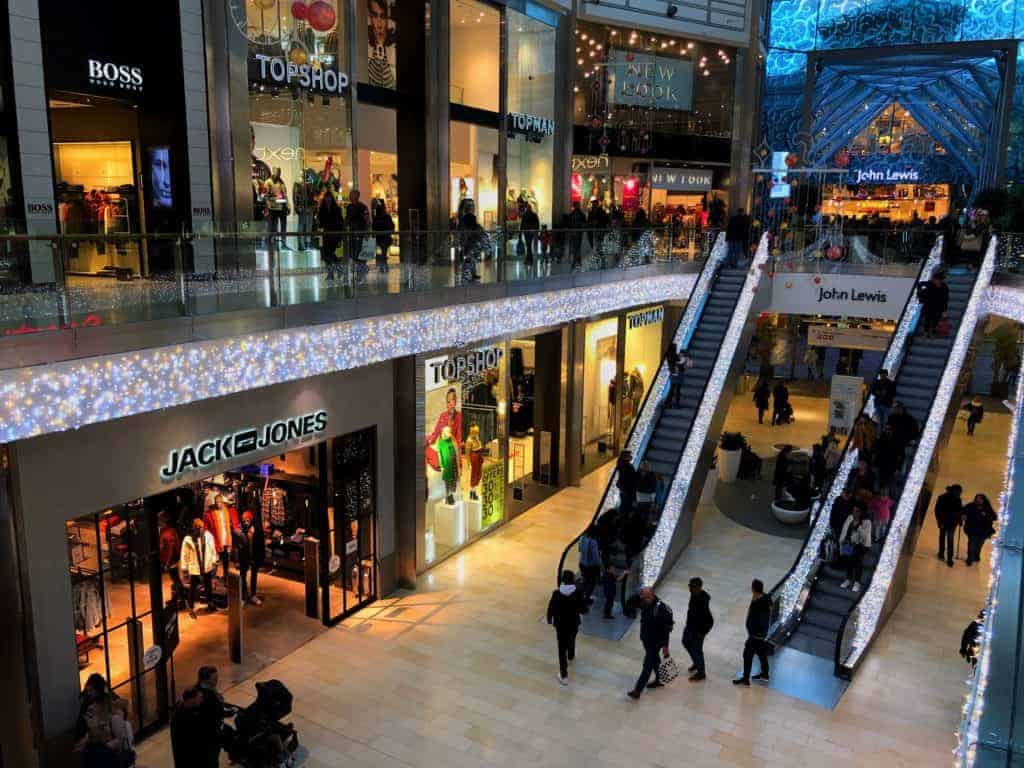 What Has Changed?
Here is what has actually changed with the rebranding process:
Logos and icons on the website, app, and browser extension.
The URL (navigating to ebates.com redirects you to rakuten.com).
Emails now come from Rakuten and Rakuten Member Services.
When receiving payments via check, it arrives with the Rakuten logo.
When receiving payments via PayPal, it will come from Rakuten.
The transition hasn't been without challenges, as Rakuten slowly but steadily moves users from the Ebates sites one group at a time. Naturally, such a shift creates a bit of confusion since some members will still experience the Ebates version of the website. But upon completion, the transition will see all members upgraded to the new Rakuten site.
What Can You Do if You Started With Ebates?
There are a few things Ebates users can do to help with the transition:
Update ebates.com bookmarks to rakuten.com.
Make sure Rakuten and Rakuten Member Services are approved senders in your email settings.
Keep your app updated.
Ensure any pop-up blockers have Rakuten listed as a trusted website.
Throughout this transition, it's worth noting that if you're on Ebates, you'll receive referral bonuses for both Ebates and Rakuten. They are now one and the same.
Should You Trust Rakuten?
Trustworthiness is an important part of any Rakuten review. After all, if it's not trustworthy, why risk it?
With a company like Rakuten – where essentially all of its services (from eCommerce to financial) are based online – questions of security are naturally of the essence.
As such, a robust defense system is a must for Rakuten to be viable in the industry. They ensure that information assets (e.g., personal information and software responsible for information systems) are state-of-the-art and ready to take on potential threats. In fact, given the success Rakuten has seen to this point, it's no surprise that security is one of their top priorities.
Getting Into the Security Details
Here's a couple of critical instances where the Rakuten Group bolsters its security:
Information Security Management System Maintenance
Rakuten bases standards and regulations on ISO/IEC 27001:

This maintains the confidentiality, integrity, and availability of information assets by always seeking to improve its Information Security Management System (ISMS).
Improvements are focused on managing an array of risks (e.g., falsification of information assets and service outages).
Right now, 15 Rakuten Group companies have received ISO/IEC 27001 accreditation.
Always Seeking Stronger Security
The company utilizes an internal organization that specializes in cybersecurity.

They've established a system that proactively and simultaneously develops services while getting rid of flaws.
This internal organization offers security education to developers so they can combine top-of-line products/services with powerful safeguards.
During development, every piece of software undergoes incremental security reviews and vulnerability inspections.

The organization has also developed and implemented the Rakuten-CERT (Computer Emergency Response Team).

The focus of this department is to cooperate and collaborate with external stakeholders.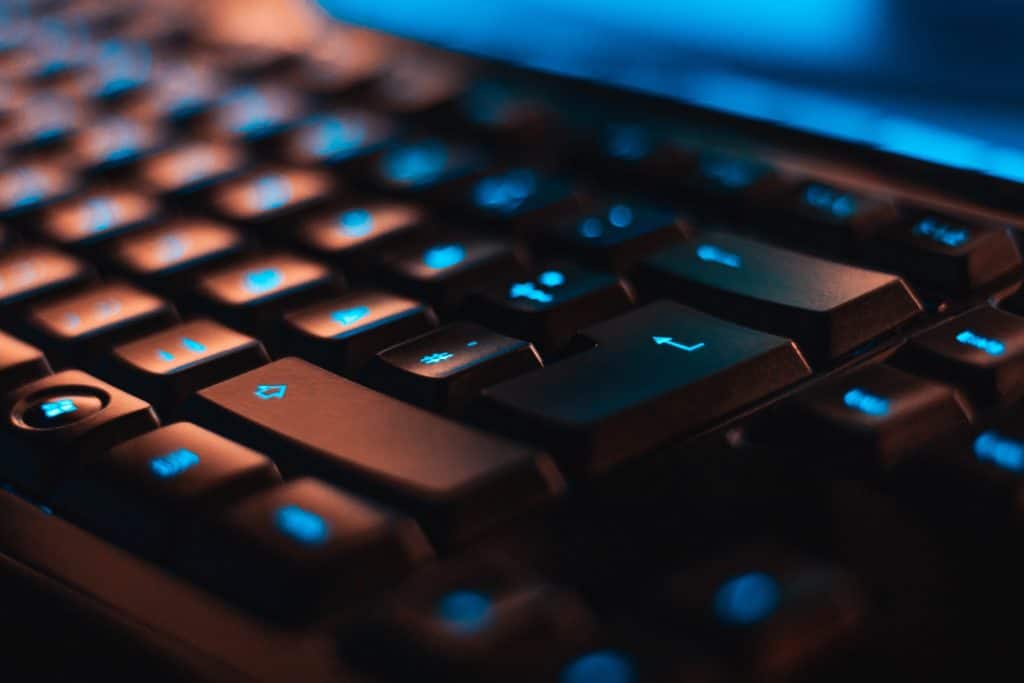 Keeping Your Personal Information Safe
Rakuten's global privacy protection standards (known as Binding Corporate Rules) comply with Europe's General Data Protection Regulation (EGDPR).

The EGDPR is a data protection and privacy law mandated by the EU.

The law revolves around what's best practice for personal information protection.

Rakuten possesses Privacy Mark Certification.

This commendation can only be awarded to accredited businesses with established systems that protect personal information per the high-level Japanese Industrial Standard.
With this kind of multi-dimensional approach to security, it's safe to say that using Rakuten is – well – as safe as can be. Nothing is 100%, but this comes close.
Rakuten Review: BBB Accreditation and Ranking
Rakuten has been accredited by the Better Business Bureau since Sept. 22, 2016. Its overall rating is A+.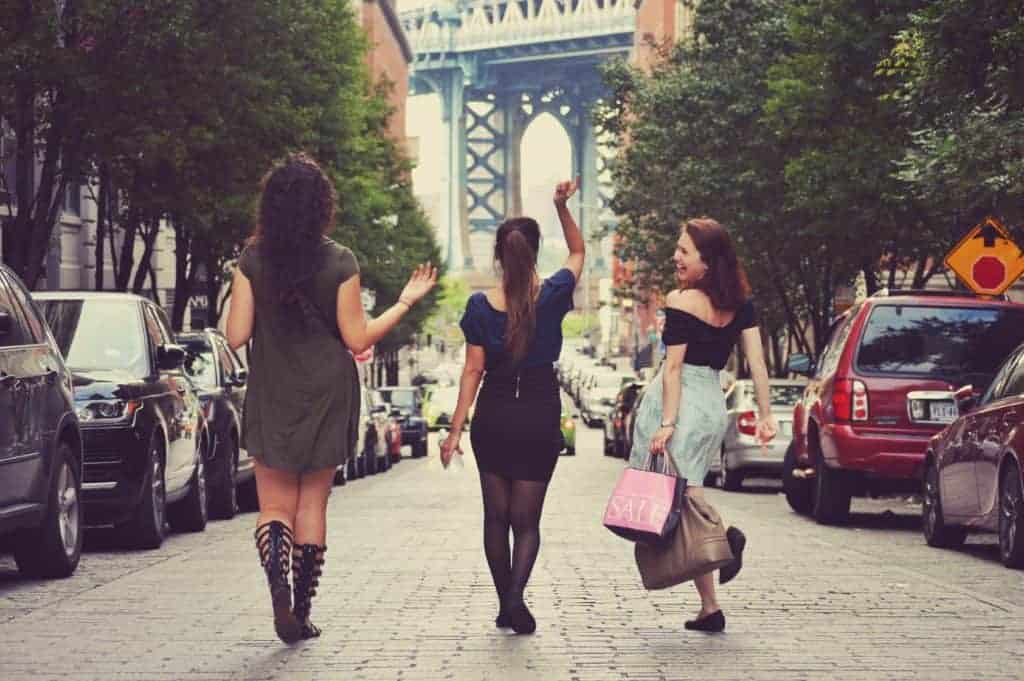 Trustpilot
On Trustpilot, Rakuten has a 4.5 rating—which gives the platform an "excellent" classification.
And the sample size is nothing to scoff at. Out of 12,000+ reviews, around 73% classify Rakuten's level of service as excellent.
These numbers suggest a sustained level of quality service that resolves issues with optimal efficiency.
On their Trustpilot page, it's displayed that Rakuten encourages all customers to leave reviews, whether positive or negative. This is the sign of a transparent company that wants to do right by their customers, no matter the circumstances.
Rakuten Review Conclusion, and How to Sign Up
Overall, I think Rakuten is an excellent program. It works, it's reliable, and it can be extremely lucrative. I've been using it for over two years, gotten hundreds of dollars back, and have no complaints.
My rating is 4 out of 5 stars. The only reason it's not five is because other programs are often more lucrative. For instance, Swagbucks tends to pay more at Sam's Club, where I shop frequently. So, I continue to recommend that you check Cashbackholic, especially before large purchases.
Anyways, Rakuten will be an awesome addition to your shopping strategy. Go ahead and sign up here!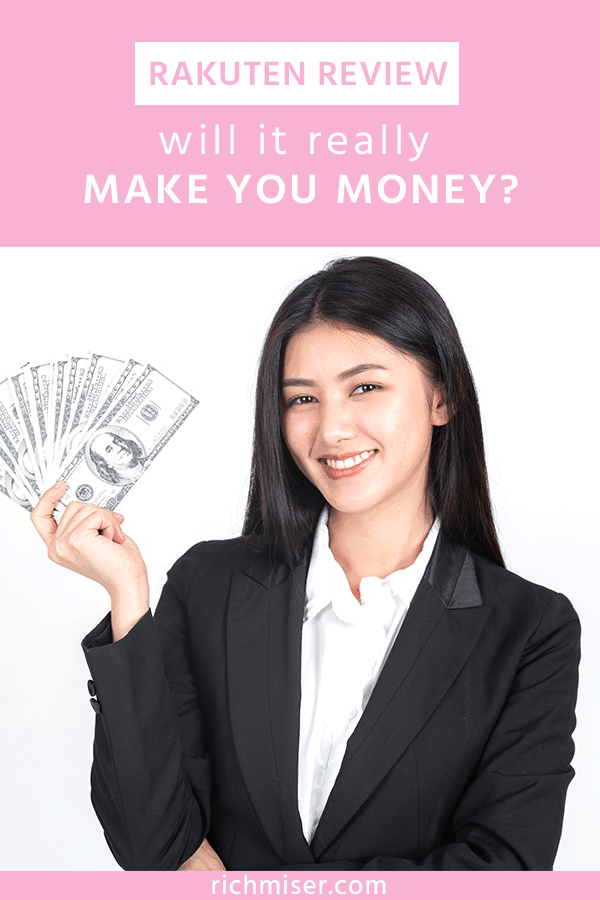 What do you think about Rakuten? What would you say in your Rakuten review?
---
Sources: