When I was a kid, I learned a life lesson I carry with me to this day. You see, when I was in middle school, my class had three or four kids that took on a reputation as troublemakers. You know, those kids in every class that keep arriving late, doing pranks, and getting sent to the principal's office.
One of these troublemakers' favorite shenanigans was being absent from school, or arriving late. They were known for it, and were asked to submit all sorts of paperwork every time they did it. A doctor's note, or their parents had to call in, etc.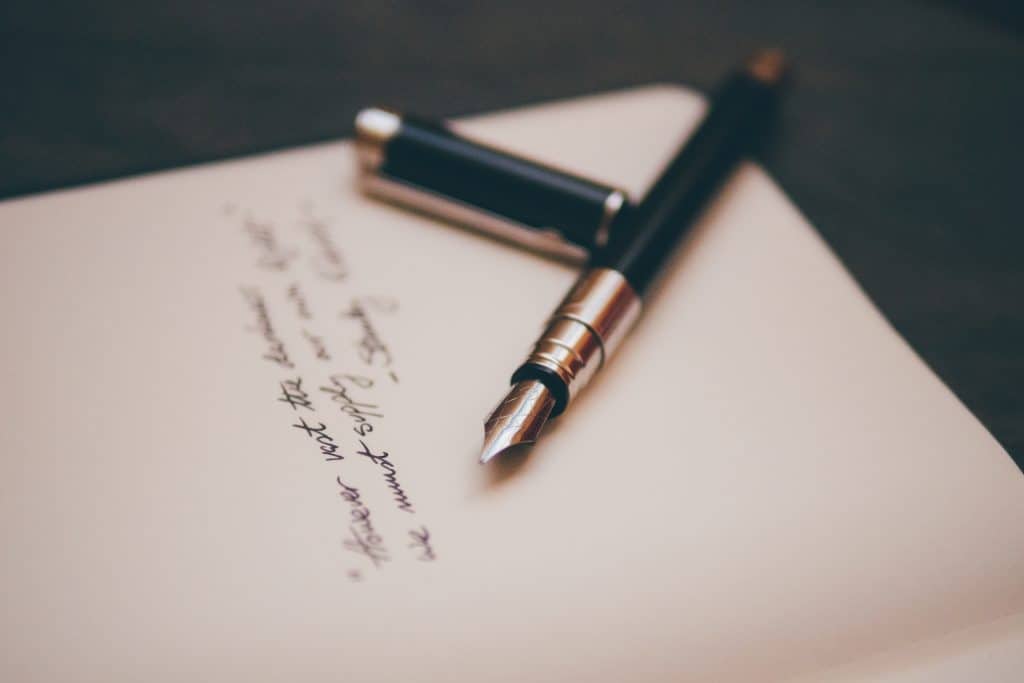 Along came a day when I got sick and was absent from school. The next day, when I got to my homeroom class, I realized I didn't have a note or excuse, and so I went up to my teacher and started apologizing, and promising her I'd get a note. At that point, she said "Miguel, don't worry about it. I trust you". My word was enough, even though school policy was that you had to submit some sort of excuse.
That was my first lesson in the importance of building good faith. I quickly realized that it will make life easier in that people will give you lots more slack and will be much more lenient in their enforcement of rules against you when you've built up good faith with them. They'll be more likely to do favors for you and help you out when you need it. On the flip side, when there's bad faith or you have a bad reputation, people will tend to strictly enforce rules against you, and will be much less likely to help you or be flexible with you.
I was reminded of this lesson recently when my wife Lily and I needed to ask our landscaping service to trim some trees. We saw how good faith can directly lead to savings; here's how it went.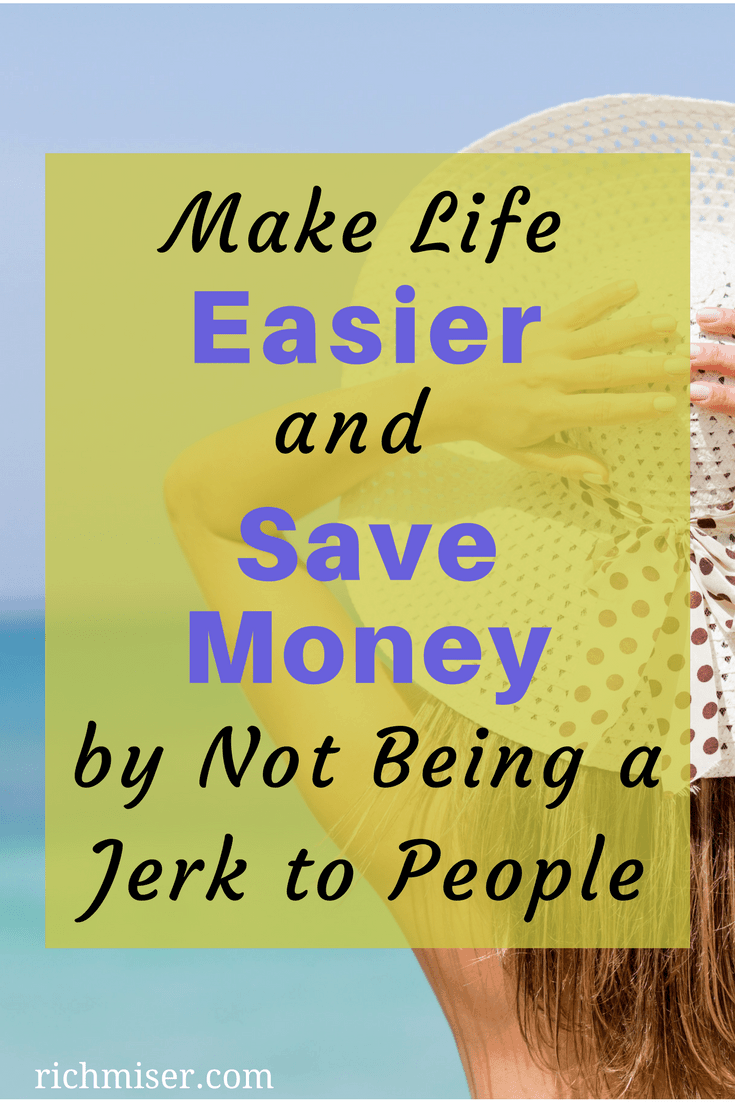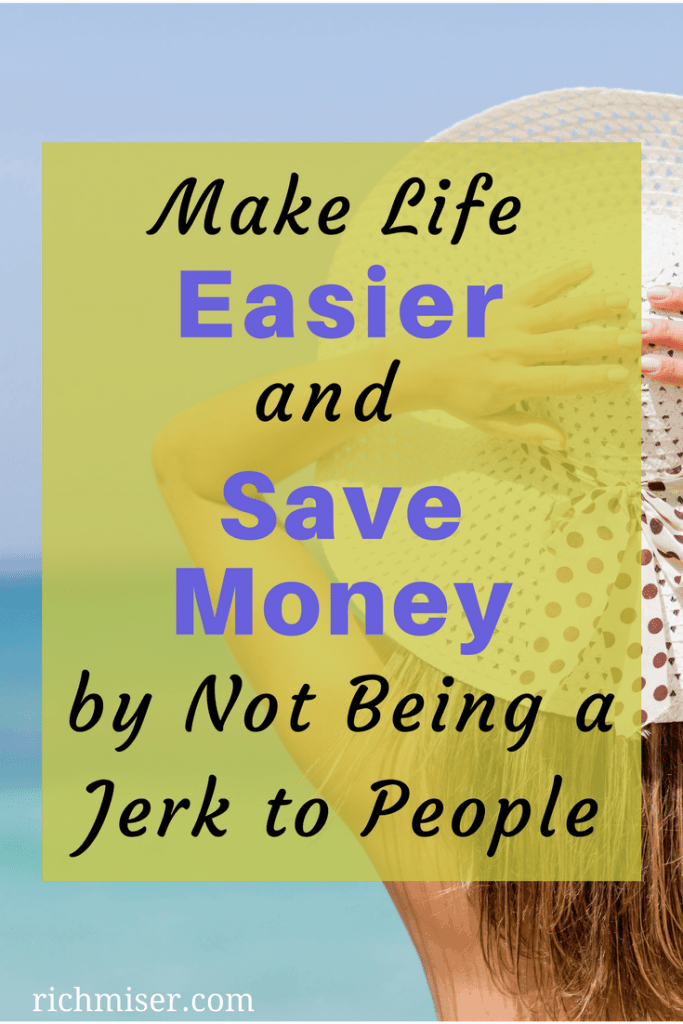 Dealing In Good Faith and Accruing Good Karma can Save You Money
So I've been using this same guy's landscaping and lawn service company (which I originally found on the Internet) for over a year. I've always paid on time and been friendly and courteous. When Hurrican Irma hit Miami last year and messed up everyone's lawn, he had an overload of work. Like so much that he couldn't handle it, and kept pushing back our next service date.
Our response? Be nice! Everyone's property was a mess; it's not like we were going to be the only house in the neighborhood with a bad lawn. So we kept gently insisting and following up, putting some pressure but never threatening or getting nasty.
When he finally came to our house, he told me that he had been having a hard time handling the unusually high workload, and that some clients had fired him for not getting to them soon enough. He took care of our lawn, and thanked us for out patience.
Be Nice and Influence People – It Gets Results!
Fast forward around 6 months later. We needed him to trim some trees, and decided to ask him for a quote. Here's the actual text conversation: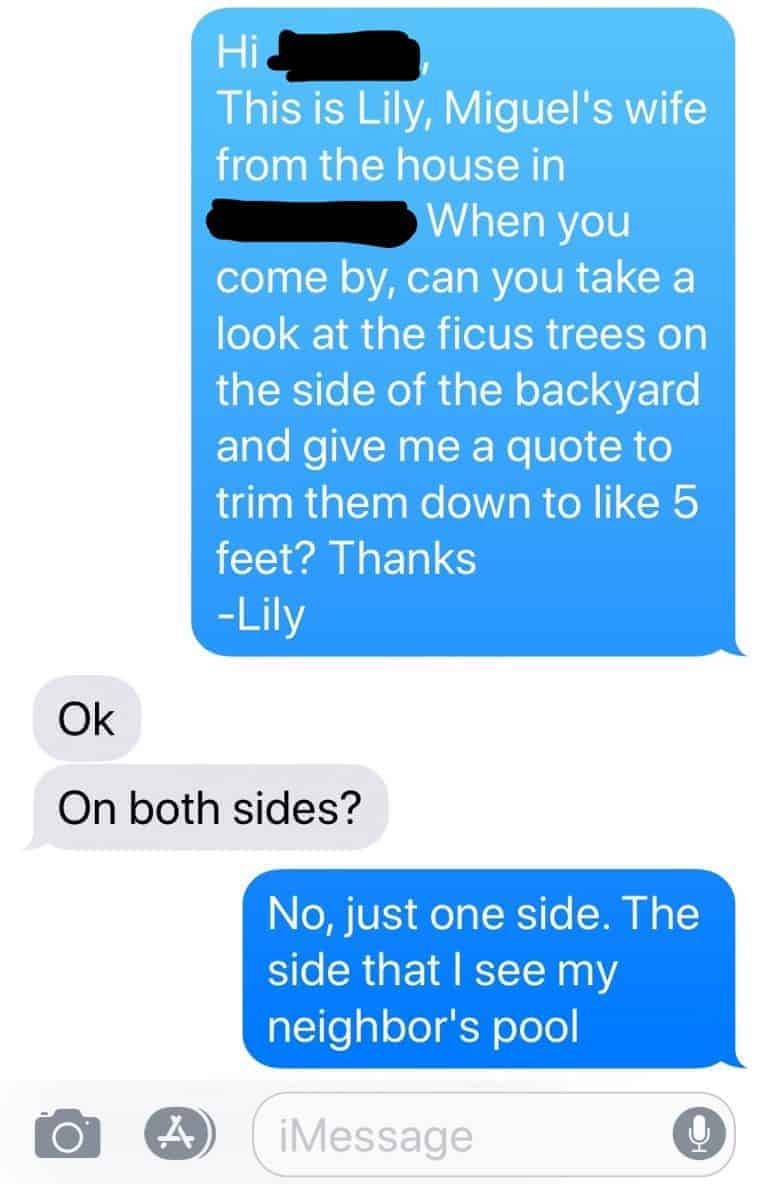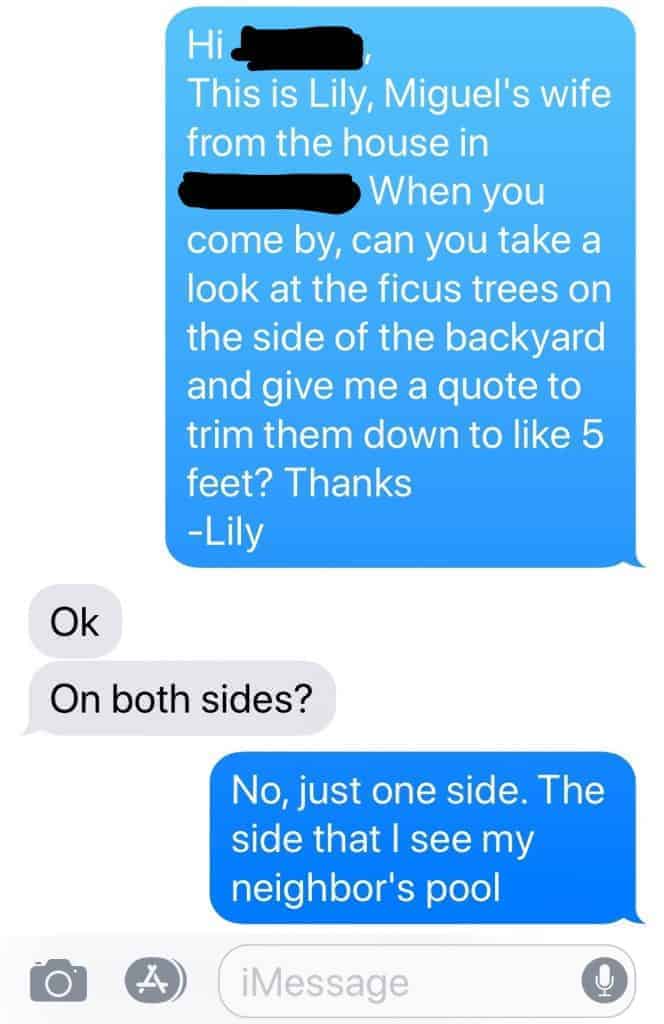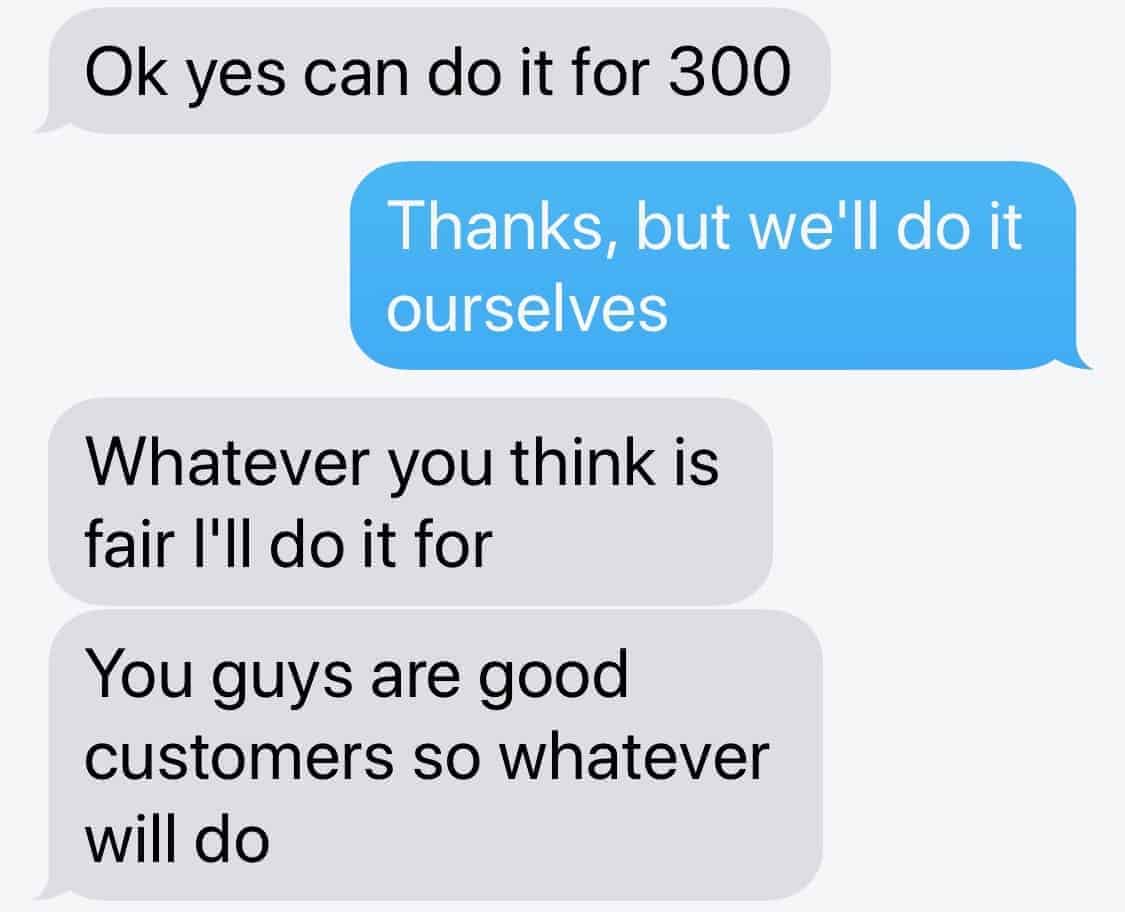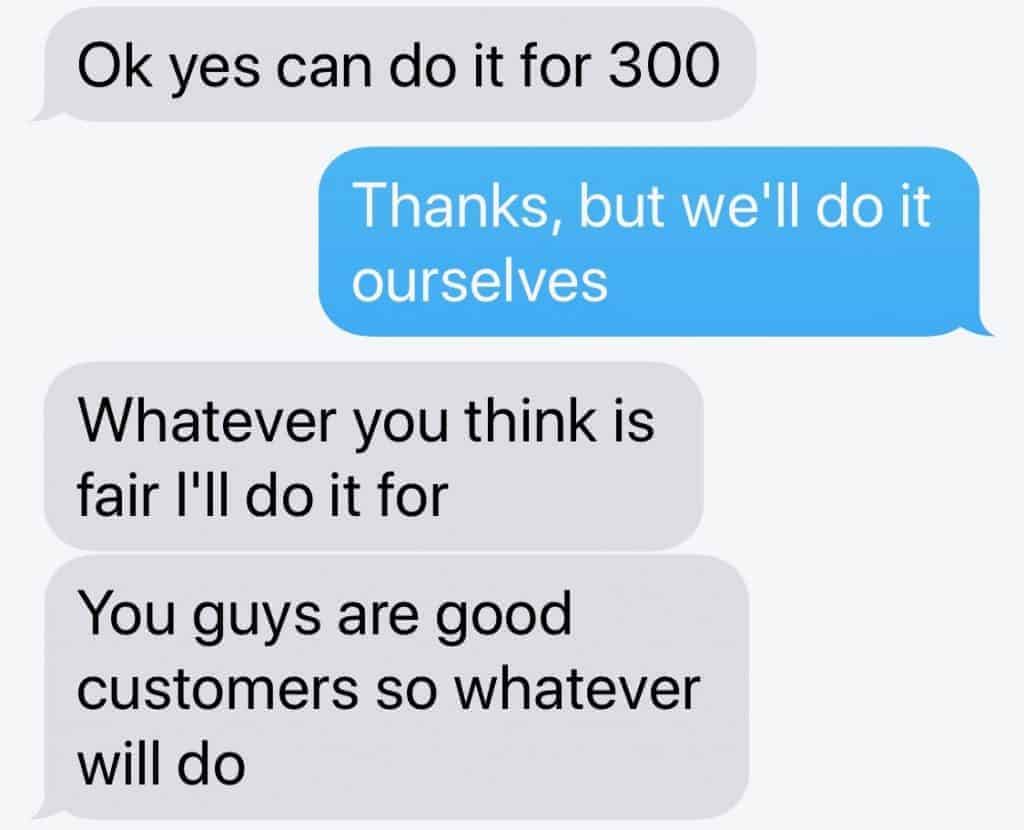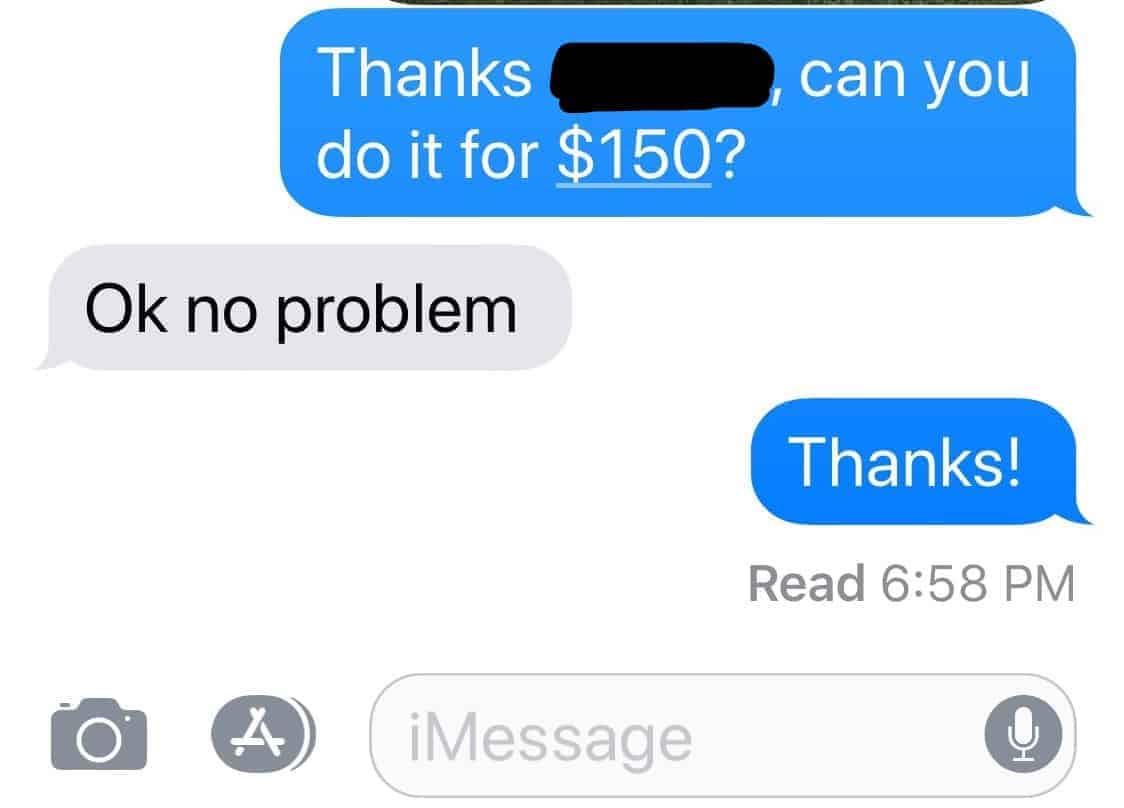 As you can see, he quickly asked us to set our own price, and I think it's because of the good karma in the relationship, because both sides act in good faith.
I've had this experience not just with people I've hired, but with people that have hired me (after all, most of us are service providers ourselves). As you act in good faith over time, clients will treat you better and you'll have a better relationship. For example, they won't follow up with you as often, and will allow you more discretion in your actions. If you need a favor one day, they're more likely to do it for you.
How to Build Up Trust and Good Karma in Your Relationships
In my experience, it basically comes down to being polite, friendly, fair, and not petty by trying to excessively take advantage of every little opportunity (especially if it's because someone messed up). For example:
Be on time and demand the same of others, without taking it to an extreme.
Always be nice and pleasant, but not to the point that you let people walk all over you.
Treat people with respect and a baseline degree of formality, and demand the same of them.
Always pay on time, or even early (as soon as you get an invoice). Have good money habits.
Give people the benefit of the doubt, but not too much. To paraphrase Goldfinger, a good rule is: the first time it's happenstance, the second it's coincidence, the third it's enemy action. On the same track, know that people are at their most afraid and vulnerable when they've made a mistake. If they deserve some slack and you give it to them, they'll probably remember for a long time.
Smile!
Don't always be pressing every small advantage, especially if it's not worth it.
Let me give you an example of some of these principles. In my day job as a lawyer, I often have deadlines for court filings, as do the lawyers on the other side of the case (my adversaries). Every so often, somebody has trouble with a deadline for whatever reason, and they ask the judge for an extension. It's common courtesy among lawyers that, unless it will harm your client, you don't oppose the other guy's extension request.
By not trying to screw over the other lawyer, I think you actually help your client, since you avoid building up "bad blood" in your relationship with the other attorney. That way, when it's time to talk settlement, they're not looking to take revenge on you because you tried to deny them an extra week to file their papers when they needed it because they got sick. Also, by opposing extensions, you risk being seen as petty by the judge, which will obviously work against you.
Act in Good Faith to Influence People and Make Life Easier
It's been my life experience that acting in good faith and avoiding pettiness brings many rewards in life; indeed, investing in relationships will often yield more than the best bull market. As I learned as a kid, people will just treat you better and help make things go your way.
And when you need it, they'll cut you some slack, and will not have a grudge against you and are just waiting for the opportunity to make you miserable. Everybody makes a mistake at some point, we all fall down one day. By having that good karma on your side, you'll stand a much better chance of avoiding a kick in the face when you're down.
What do you think about the rewards of acting in good faith? Does it make life easier? Has it saved you money, or something even more valuable?