Quick question: do you want to have a more productive life, where you get more done and even have more free time? Well, good news: you can be more productive with technology, and most of it is free and actually really easy to use.
And that's my topic today: ways that you can make yourself dramatically more productive by taking advantage of technology, with free or low-cost solutions that make a huge difference.
But Dude, What's the Learning Curve?
Before we get to specifics, hear me out on the learning curve. Even if you're not a techie, it is, honestly, minimal. With all of these ways to be productive with technology, you'll need to spend very little time learning something new.
Indeed, these are simple and user-friendly programs, routines, and devices. It should take you less than an hour to set up each.
Let's see what they are.
How to Be More Productive With Technology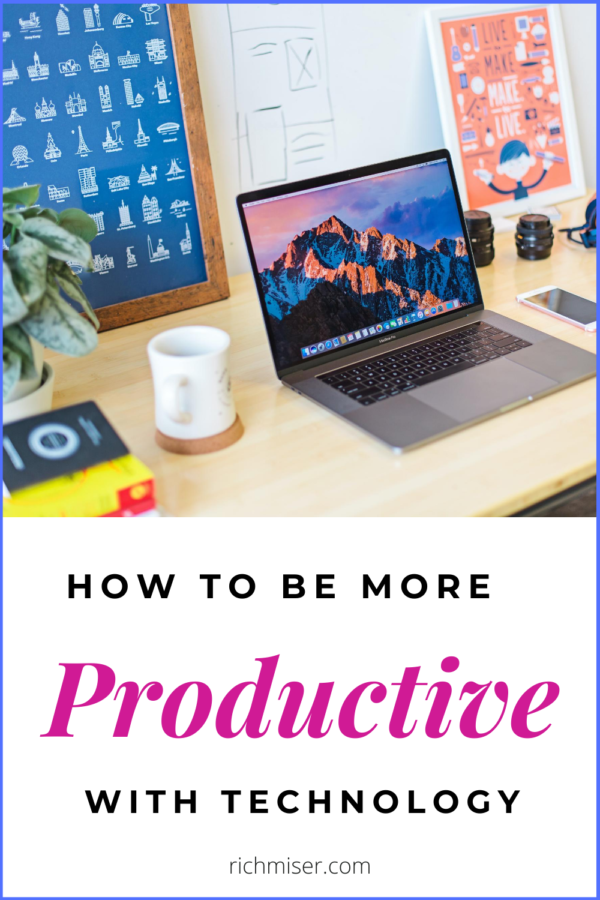 Start By Getting Multiple Monitors
Just do it. I know it can be a little costly, but the productivity gains are huge.
For example, I'm a lawyer. When I'm writing a brief, I take advantage of my 3-monitor setup by having Microsoft Word open on my main, central monitor. Then, I open my case file on my left monitor and my legal research app on the right one.
That way, I can refer to the case file and my research while writing, without having to switch back and forth between windows. It makes me more effective and really cuts down on aggravation!
Get an External Mouse and Keyboard
Like with monitors, it's another necessary expense. I just find it really tough to actually work for any amount of time when you all you have is a laptop trackpad or touchscreen and keyboard.
By having an external keyboard and mouse, you can work much faster and more comfortably.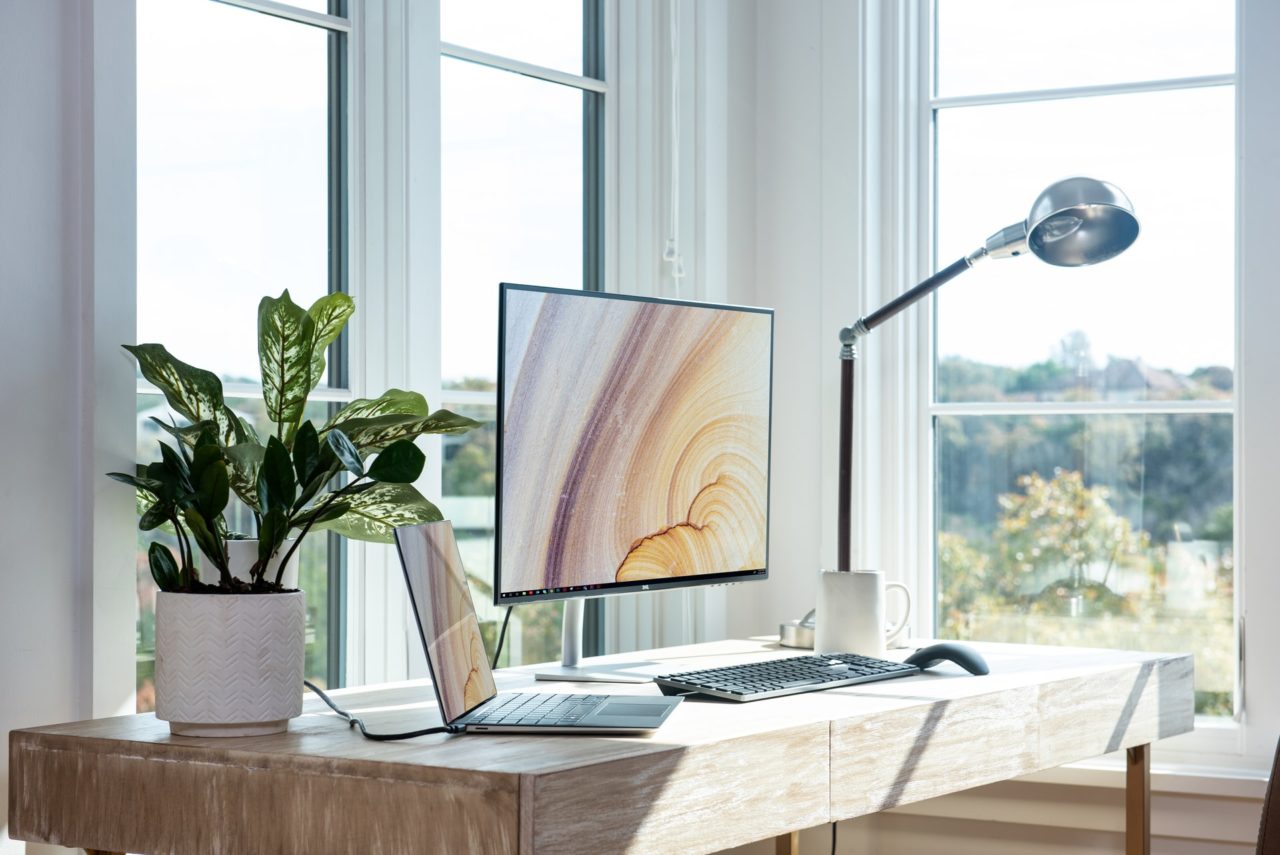 Use Cloud File Storage
True story: when the COVID pandemic hit and everyone started working from home, our law firm had an advantage because all of our files are in secure cloud storage. Anyone from our office can work on anything at any time, from anywhere with an internet connection.
This is just a necessity nowadays, and anything else (like only having your files on office computers or emailing things back and forth) will slow you down and put you at a competitive disadvantage.
And you don't need some crazy complicated setup, either. For a small office like ours, for example, we use Dropbox and simply have all of our files on a secure shared folder. All changes are, within seconds, synced everywhere. Plus, it's all backed up, so it would be virtually impossible for us to lose our data.
Use Interoffice Chat
Ok, this may or may not be a necessity, depending on how you and your office function. But for quick, informal communication, it can be very helpful. A free example is the chat feature already included with GMail (look towards the bottom-left corner of your Gmail window).
Use Multiple Browsers
Believe it or not, this is one of the best tricks to be more productive with technology. Why? Because you can have different browsers with different extensions (and bookmarks), for different tasks.
For example, I use one browser exclusively for online shopping. There, I have extensions like Fakespot and Review Meta (to filter out fake or unreliable Amazon reviews), and Rakuten and Swagbucks (for cashback). Now I don't need these extensions following me around and annoying me unless I'm shopping. So, I have them in a separate browser which I use just for that.
Here are some great browser alternatives:
Chrome
Microsoft Edge
Vivaldi
Opera
Firefox
Brave
Of course, they're all free!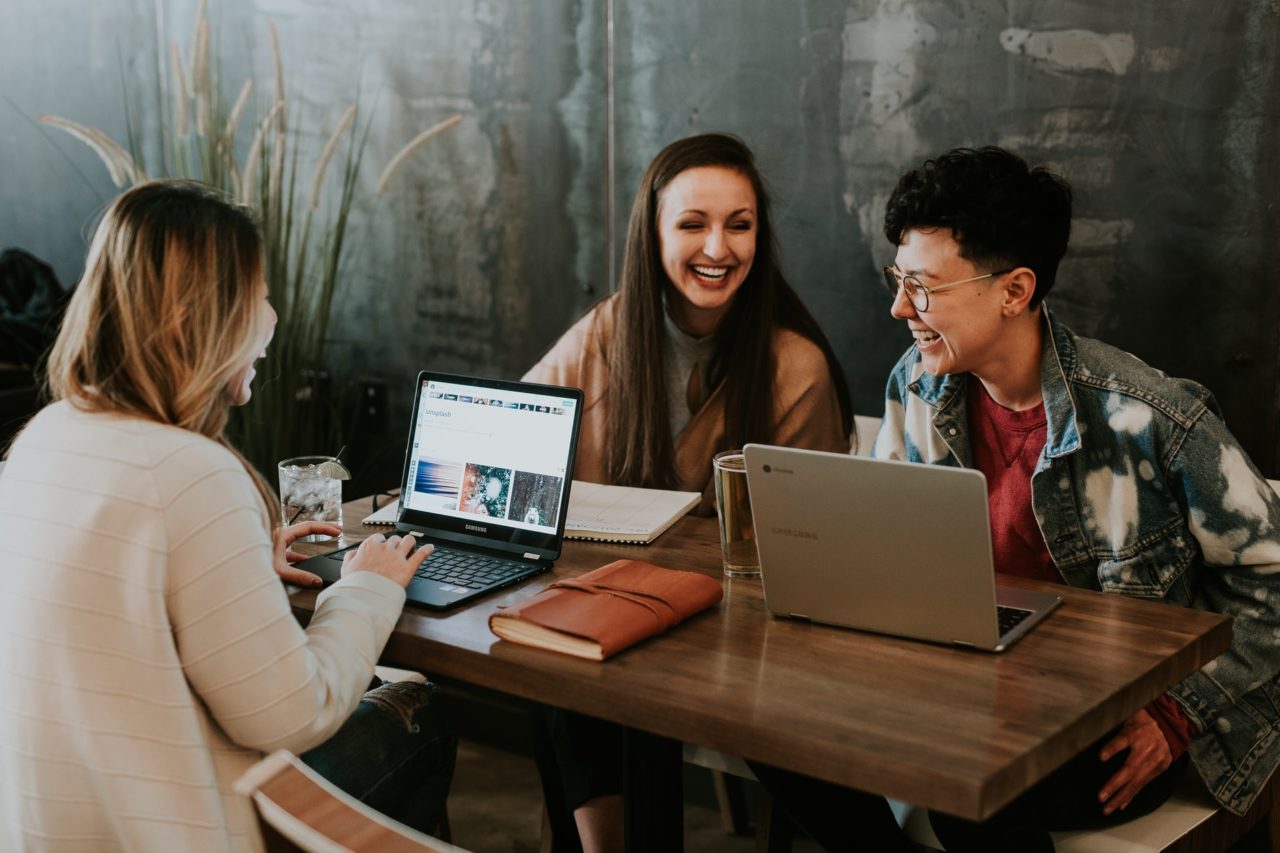 Get a Free Google Voice Phone Number
Do you want to give out your personal cellphone number to everyone that calls you? From the AC repairman to all of your work contacts? I know I certainly don't.
That's why you can become happier and more productive with technology by having a secondary, virtual phone number. I use Google Voice because it's free and works well, but there are other services available, too.
It's very simple. You download the app, set it up, and bam! you have another phone line that you can use however you want. It has voicemail and all of the other standard features. Free, and it makes your life much easier and less stressful.
Have a Powerful Router or Mesh System
A good router can cost a few hundred dollars, but is totally worth it. This is because not only will it blanket more of your home with better WiFi coverage, but it will also do a better job of directing traffic.
You'll want that if you have multiple people using multiple devices. Instead of it clogging up your internet connection and slowing everyone down, the router will organize and prioritize the traffic so everyone gets a fair share of bandwidth.
You'll Need a Webcam
Why not just use the one that comes with your phone or laptop? Because then that phone or laptop has to be your main screen, rather than a big external monitor. Plus, the picture quality will not be the same as that of a standalone webcam.
By having a standalone webcam, you will broadcast yourself in better quality, plus you'll still have full use of your 3 (or more) monitor setup. That way, for example, you can have Zoom open on your main monitor and your files on your side monitors. Much better than having to open and close windows, especially if you're the one leading a meeting or giving a presentation!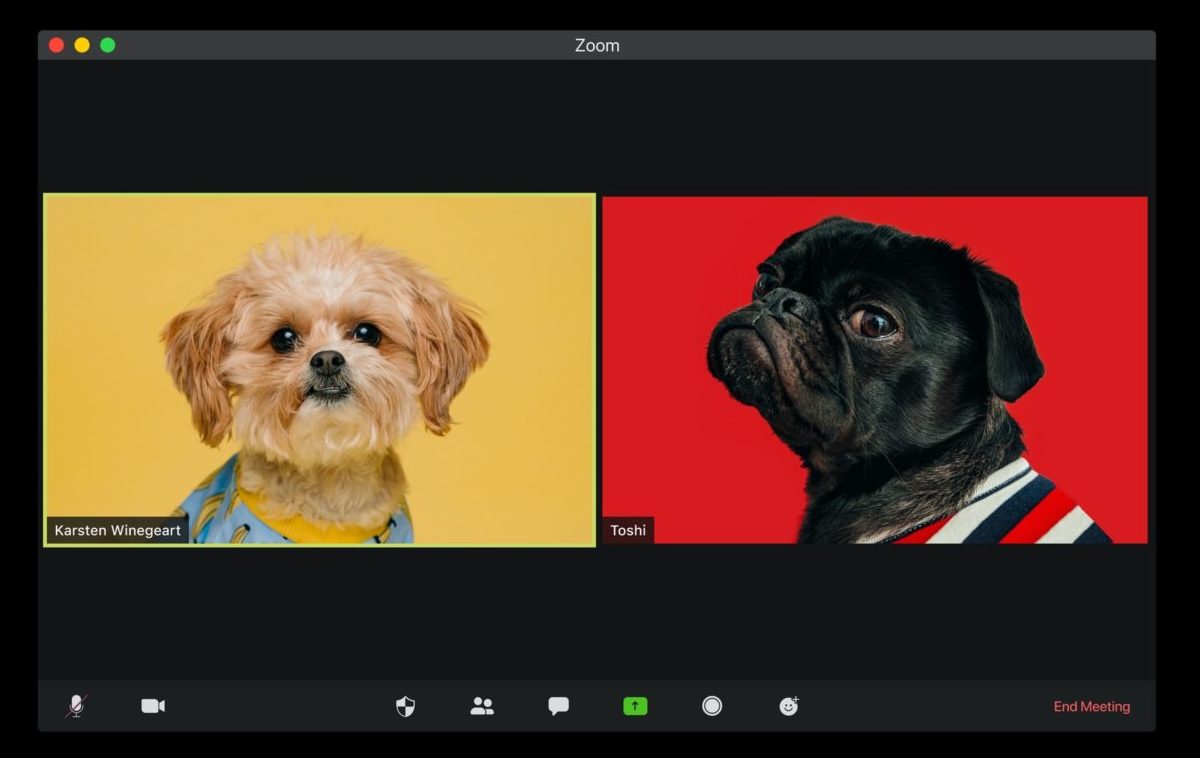 Use A Screenshot Tool
On a computer, you'll want a screenshot tool handy to take screenshots of part of your screen. Windows itself comes with the Snipping and Screen Snip tools.
The uses are endless. For example, you can take a "receipt" of something important on a website. In my legal line of work, I love taking screenshots of crucial pieces of evidence and then pasting those shots into my court briefs. That way, you can see the evidence right there instead of having to refer to an exhibit that's somewhere else.
Get a Note-Taking App
Another critical way to be more productive with technology. Paper just doesn't cut it anymore. It's hard to keep track of, messy, and means you always need to carry a pen or pencil around.
Ditch that. There are many free note-taking apps that will make you breathe easier. I find Google Keep very basic but extremely easy to use, while Microsoft OneNote is a bit more complicated but more powerful. All good note-taking apps will be accessible from any device, will have a sharing feature so you can share notes with others, and will sync to the cloud.
Use Spreadsheets
Spreadsheets are one of those things that look intimidating but are actually not. In fact, they're insanely useful and will save you loads of time, even if you just use their basic features.
I'm not an accountant or anyone that regularly works with lots of numbers, but I still love using basic spreadsheets because they automatically do math for me and organize anything math-related. For example, I use them a lot for managing investments.
For a casual user like me, I find Google Sheets perfect. I imagine if you're a power user, you'll probably want to go with Excel, though.
Summing Up the Ways to be More Productive With Technology
Just by taking advantage of these quick suggestions, you'll be way ahead of the curve in life. You'll be nimble and will get stuff done much quicker than most people, without a lot of the gruntwork.
Give it a try; I think you'll be very pleasantly surprised!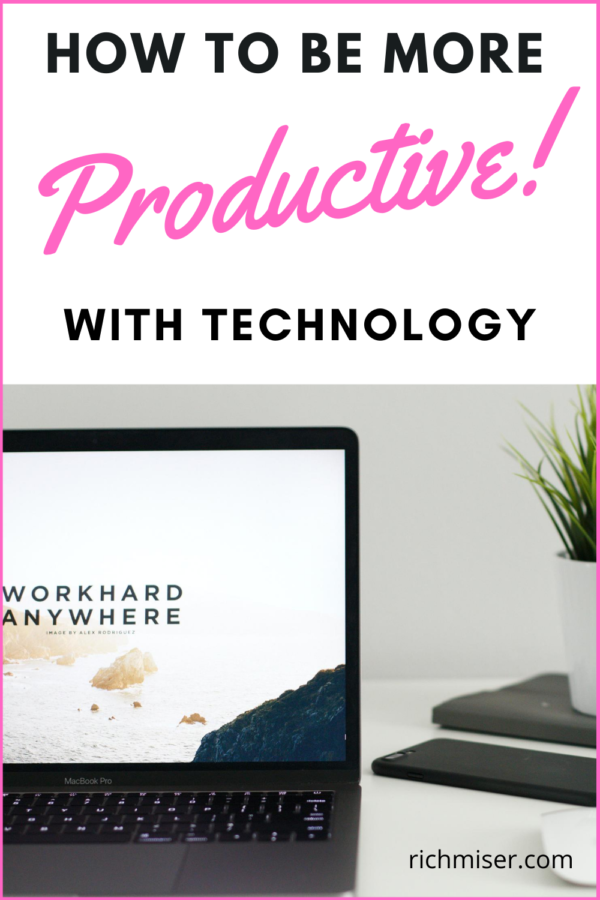 What are your favorite ways to be more productive with technology?