In these times we need supplies more than ever. But, we also need them delivered if possible. To achieve this, there are many ways to do online grocery shopping and get grocery delivery, but they are not all equal. So, I've resolved to tell you about some of the best I've found so far.
Let's go.
The Best Ways to Do Online Grocery Shopping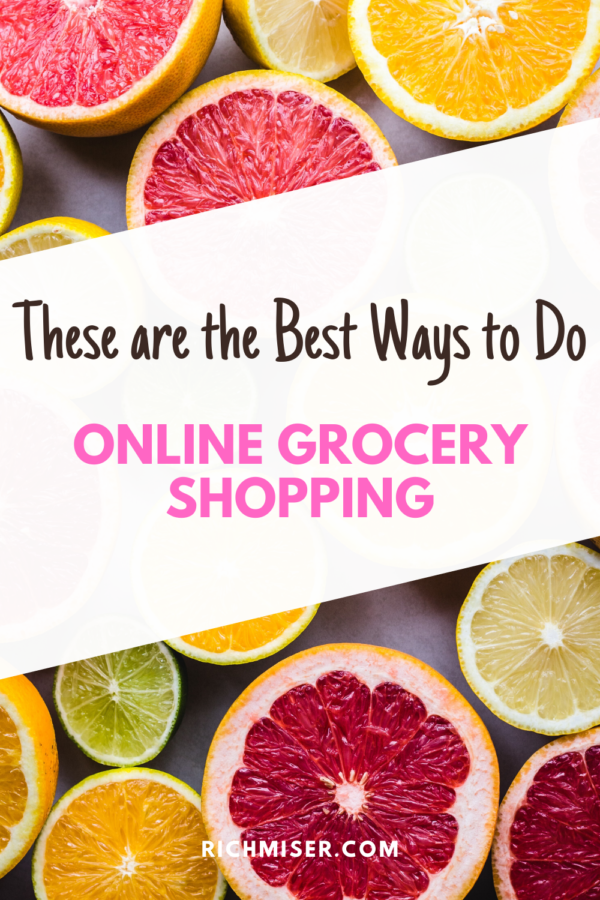 Note: This post may contain referral links.
Prime Now (Whole Foods and Amazon)
To me, Prime Now from Amazon is probably the best way to do online grocery shopping. Prime Now is not the same thing as Prime; rather, it's Amazon's same-day delivery service. It's a different website and a different app.
Moreover, it's split in two ways, depending on where the stuff is coming from. Let's dive into each.
Prime Now from Whole Foods
Similar to other services like Shipt and Instacart, Prime Now from Whole Foods works by sending a shopper to a Whole Foods location to shop for you. The downside is that you have no real guarantee of inventory or availability; they go to the store, and may find or not find things just like if you went yourself.
Granted, the selection is better than Prime Now from Amazon (which I'll explain next). However, like I said, you may run into issues getting everything you ordered, with out-of-stock items and substitutions being common.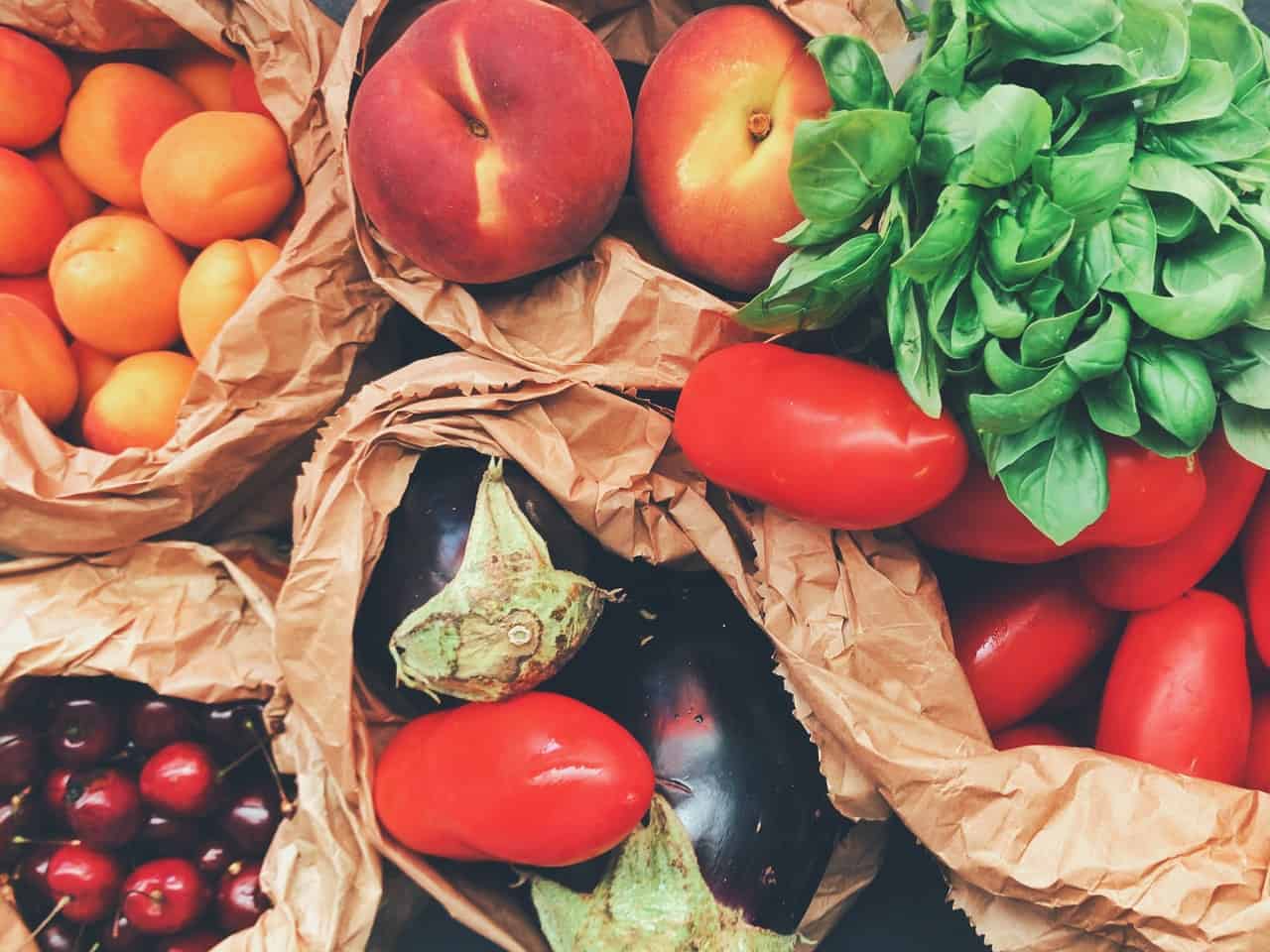 Prime Now from Amazon: The Most Reliable Online Grocery Shopping Option?
This service ships your same-day delivery stuff from an Amazon warehouse that's not open to the public. The food selection is not as good as Whole Foods' (though the general non-food item selection is better), but the big plus is that inventory is basically guaranteed. If something is available when you check out, you can be almost certain that it will be delivered.
Right now, this is the service I prefer, just because I know I'll get pretty much everything I ordered.
Amazon
Here I'm referring to the regular Amazon we all know. In addition to pretty much everything on earth, you can do online grocery shopping in the form of non-perishable goods.
Amazon Fresh
Confusingly, this is another grocery delivery service from Amazon, accessible via the standard website and app. It's not available everywhere, and works similarly to Prime Now from Amazon, but includes perishables.
So, as far as I can tell, they deliver from a warehouse near you (rather than a store), which makes inventory and availability more reliable.
Shipt and Instacart: The Best for Online Grocery Shopping for Perishables?
Shipt
So Shipt is a grocery delivery service where, like with Prime Now for Whole Foods, a shopper will go to the supermarket for you. The advantages and disadvantages are the same: you can get perishables, but inventory is not guaranteed, and you may have to go without some things or get substitutions.
In my area (Miami), there's a whole bunch of available stores, including:
Publix Supermarket
CVS
Petco
Office Depot
Target
Winn Dixie Beer, Wine & Spirits
So you're not limited to online grocery shopping; you can get your stuff from CVS and Target, too!
Instacart
Instacart is Shipt's competitor and works in basically the same way. I use Shipt and haven't used Instacart in years, so I can't give you a firsthand perspective on it. I do like that they seem to deliver from more places, including:
Publix
Total Wine
Costco
CVS
Prices May Be Higher Than In-Store
With both Shipt and Instacart, be aware that you won't necessarily pay the same item prices as if you went to the store. I've seen these policies change over time and they can be confusing. As of March 28, 2020, Shipt admits that it charges more than in-store. I haven't found the same disclosure from Instacart and so am not sure, but this blogger says that it also charges more.
At the end of the day, grocery delivery is not free. One way or another, you'll obviously pay more than if you went to the store.
Vitacost and Lucky Vitamin: The Underdogs of Online Grocery Shopping?
Vitacost
I'm a big fan of Vitacost for online grocery shopping. It's a traditional delivery service like Amazon (meaning they ship non-perishables to you), but it's very cheap. Also, you can use third-party discount programs like Swagbucks and Rakuten, which are basically free money.
The selection is big and leans towards healthy items. Plus, if you've got ShopRunner (available for free with some credit cards), you can get free two-day shipping. (Update: Vitacost no longer works with ShopRunner).
What's Vitacost good for? Think things like pasta, grains, nutrition bars, canned goods, condiments, pasta sauce, etc.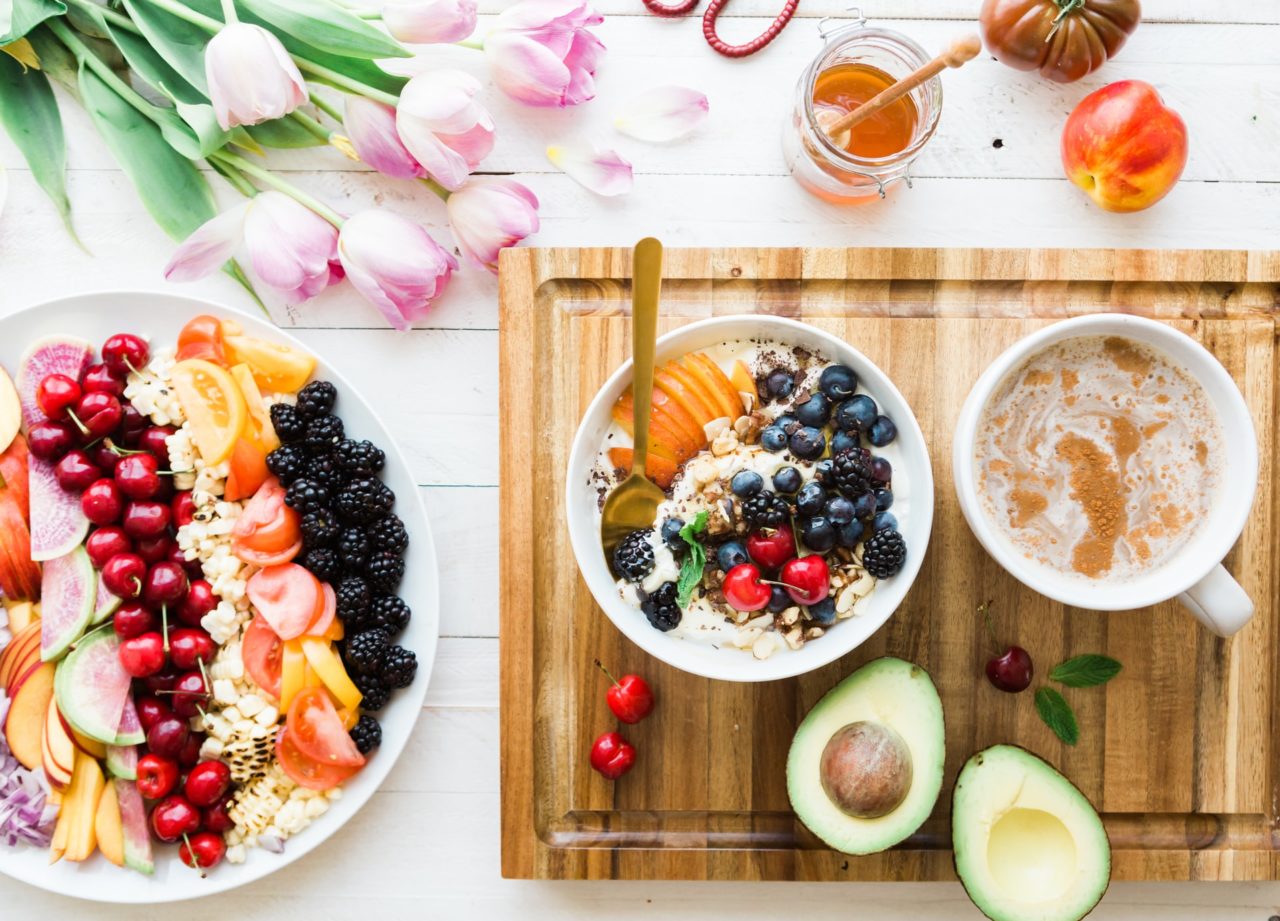 Lucky Vitamin
Lucky Vitamin is very similar to Vitacost, so most of what I said about Vitacost applies. I usually default to Vitacost, but Lucky Vitamin is very good, too.
Sam's Club
I love Sam's Club because it's incredibly cheap and I usually get over 10% off their already low prices using these techniques. Sam's Club will ship most non-perishables to you, so I include it here as an option.
If you're a member (which I highly recommend), don't hesitate to order your non-perishables from Sam's.
Walmart
Walmart is another online grocery shopping option for non-perishables. It does have some special advantages that I want to highlight:
You don't need a membership to shop.
You can get free next-day delivery on many orders.
For some stuff, you can shop online and do curbside pickup at a store near you.
Restaurant Delivery
So this is not really online grocery shopping or grocery delivery, but rather traditional meal delivery. Still, I think it's worth mentioning just because there are so many options nowadays. In contrast to the old days of Chinese and pizza, today you can get practically any cuisine brought to your door.
The easiest way is probably to use an app-based service, such as Uber Eats or DoorDash. So if you're not cooking tonight, order up some food!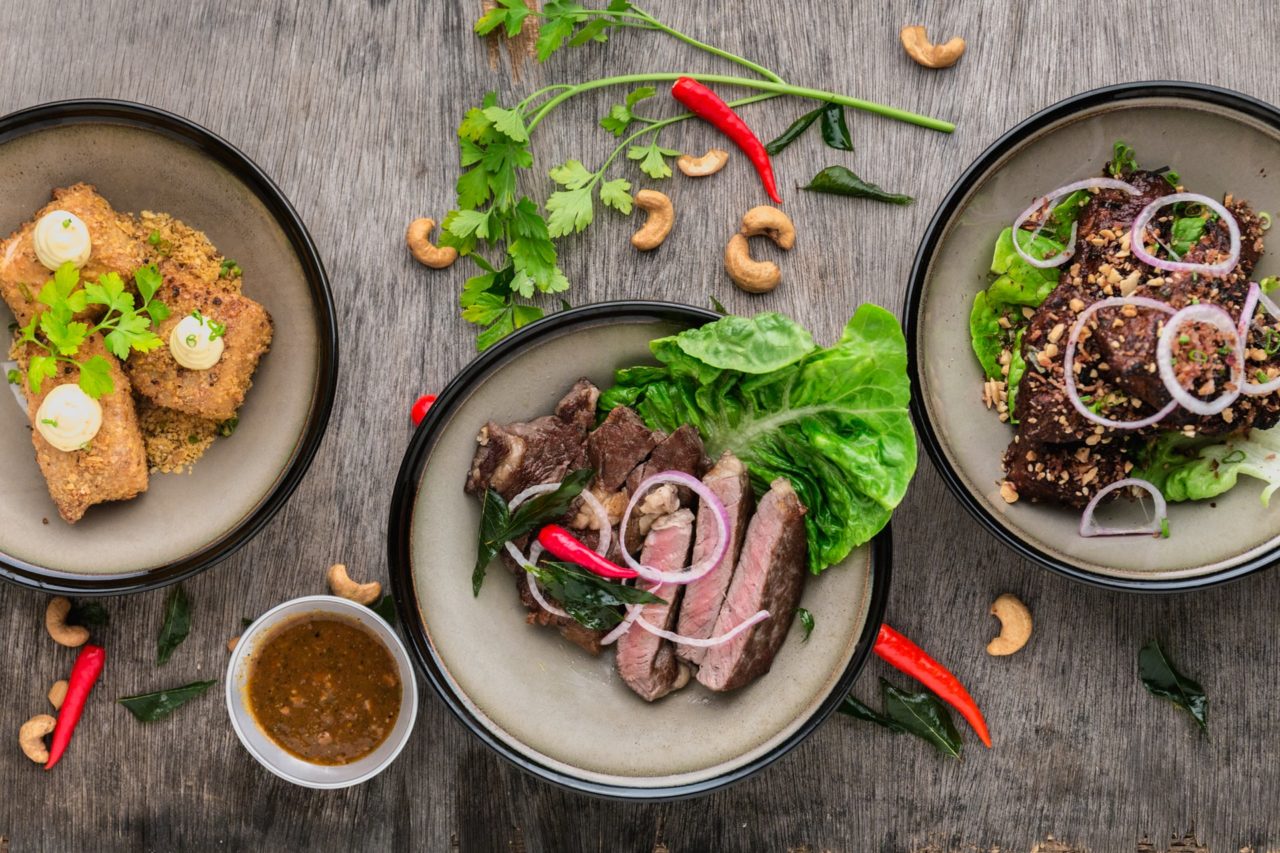 Postmates
Postmates is mainly another restaurant delivery service, but I speak of it separately because it's more than that. It can be expensive, but it's more flexible in that it'll send someone to pick up food from pretty much any restaurant (even if they don't have a preexisting partnership). Plus, they'll also go to non-food stores for you.
For example, they'll go to CVS or Walgreens and shop for you there.
What About Price?
Roughly, I'd order these services as follows, from cheapest to most expensive:
Sam's (membership required)
Walmart
Vitacost and Lucky Vitamin
Regular Amazon
Prime Now (Prime membership may be required)
Shipt and Instacart (membership may be required)
Restaurant delivery
Postmates
I haven't done a scientific study; this is just my impression as a consumer.
Summing Up Some of the Best Ways to Do Online Grocery Shopping
Sometimes home delivery can be a necessity. When that's the case, you have more options than ever to get what you need, fast. Right now, I'd say the most reliable are services that don't need to send someone to a store (like Prime Now from Amazon or Vitacost) since you'll run into less inventory issues that way.
Stay well, and stay fed!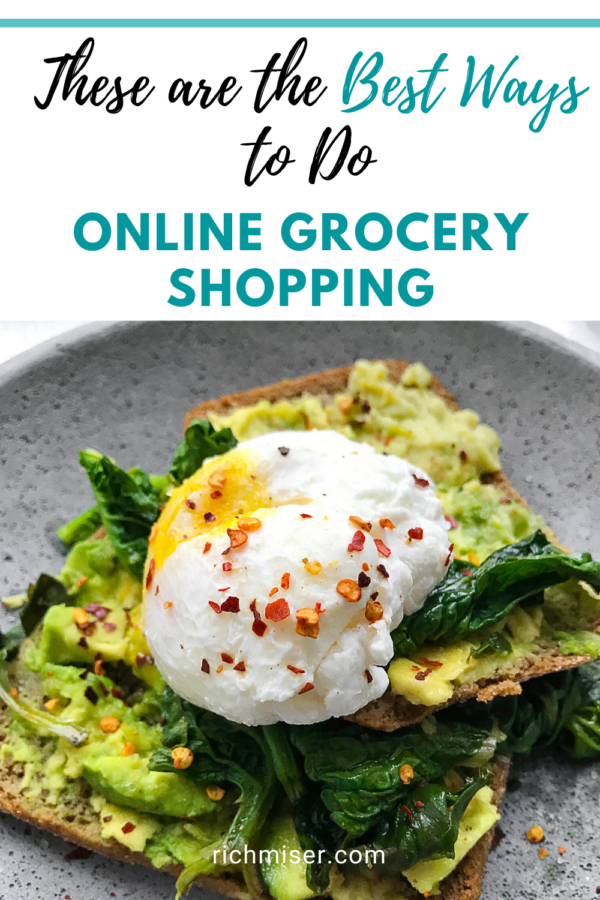 What are your preferred ways of doing online grocery shopping and getting grocery delivery?