A dream destination, yeah? So Miami Beach, Florida is a vibrant and bustling city located on a barrier island off the coast of Miami, Florida. With its beautiful beaches, diverse culture, and abundance of entertainment and dining options, it's no wonder that many people dream of living in this tropical paradise. However, as with any city, there are both pros and cons to living in Miami Beach. Let's take a look.
Pros and Cons of Living in Miami Beach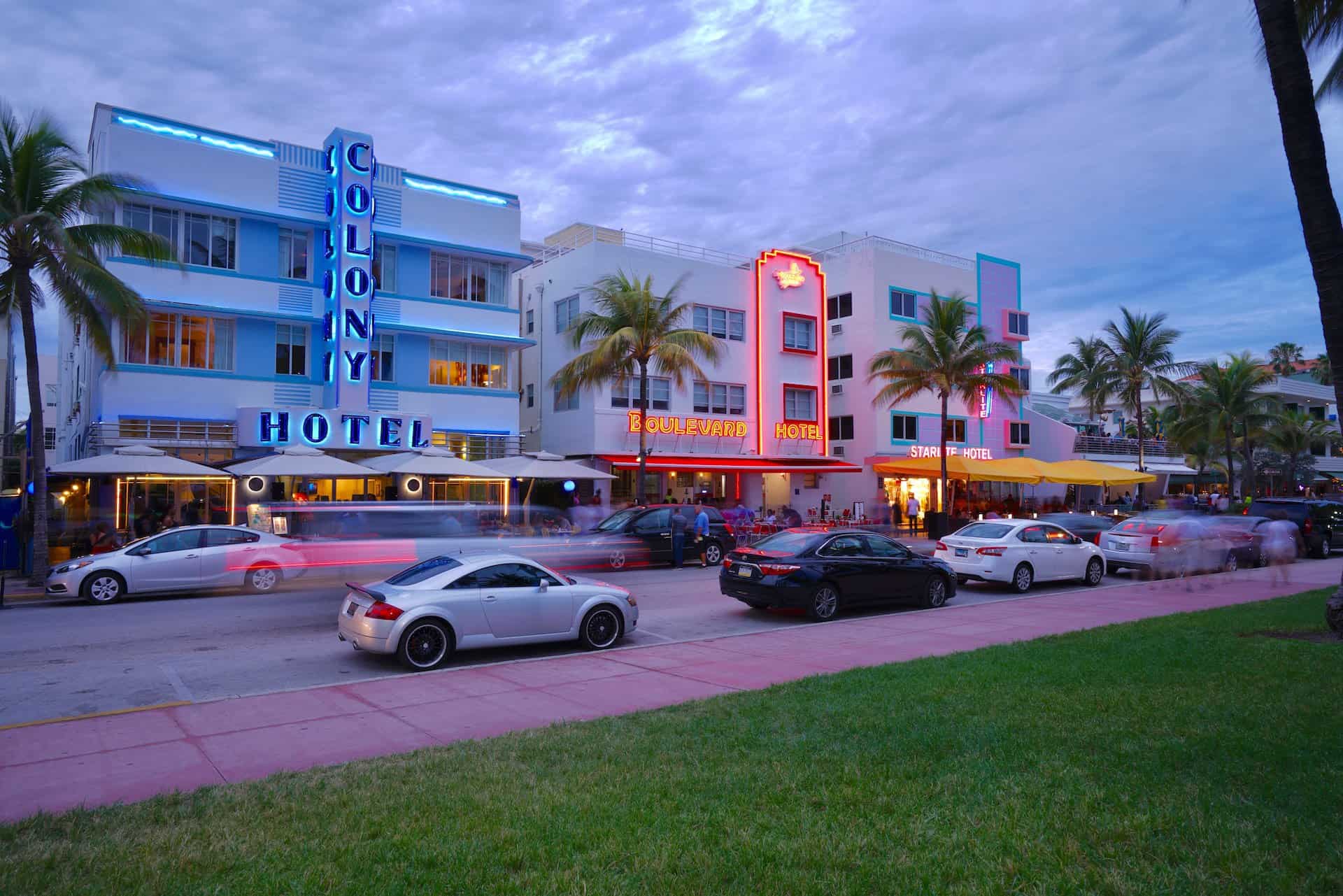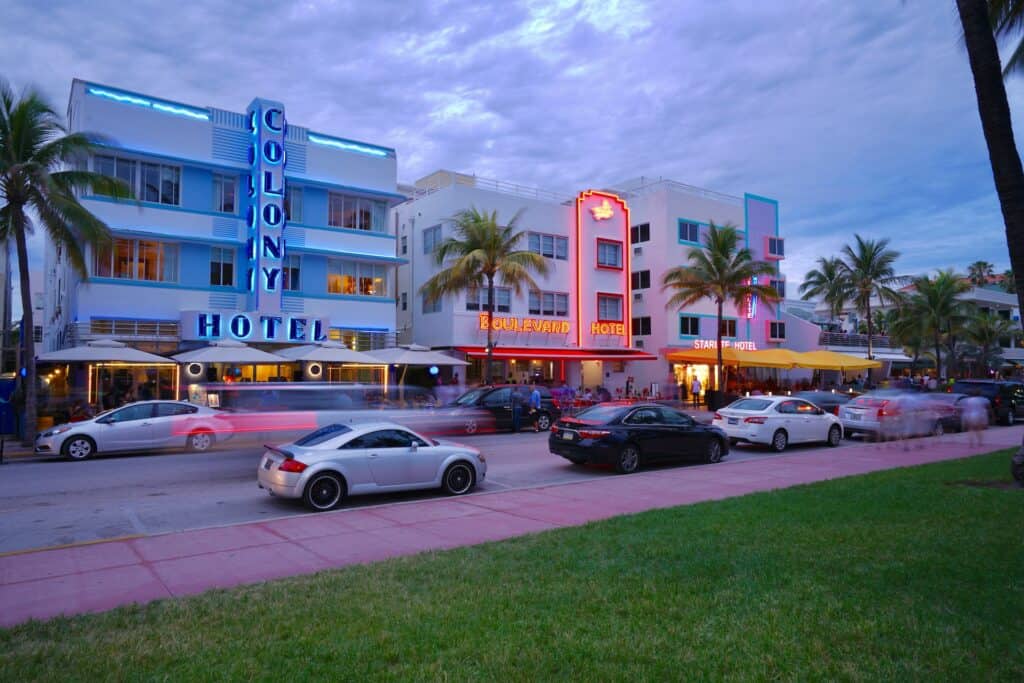 Is it Miami, Miami-Dade, or Miami Beach?
Let's clear it up. The City of Miami is an incorporated city that does not include Miami Beach. It's all on the mainland. Miami Beach is another incorporated city that takes up a large portion of the barrier island, and is where the famous Ocean Drive is. Miami-Dade County is the big county where both cities (and many other cities, like Coral Gables) are located.
When people say "Miami", they generally mean all of Miami-Dade County. With that out of the way, let's talk about living in Miami Beach.
Pros of Living in Miami Beach
Weather
One of the biggest draws of living in Miami Beach is the weather. With average high temperatures in the mid-80s and low humidity, it's a great place to escape the cold and enjoy the outdoors year-round. But of course, you can get this anywhere in South Florida.
Beaches
The city is home to some of the most beautiful beaches in the US, with crystal clear waters and soft, white sand. Whether you're into sunbathing, swimming, surfing, or just taking in the views, there's a beach for everyone in Miami Beach. On the downside, they can be very touristy and not that family-friendly, as compared to beaches on the mainland and a bit to the north in Broward County.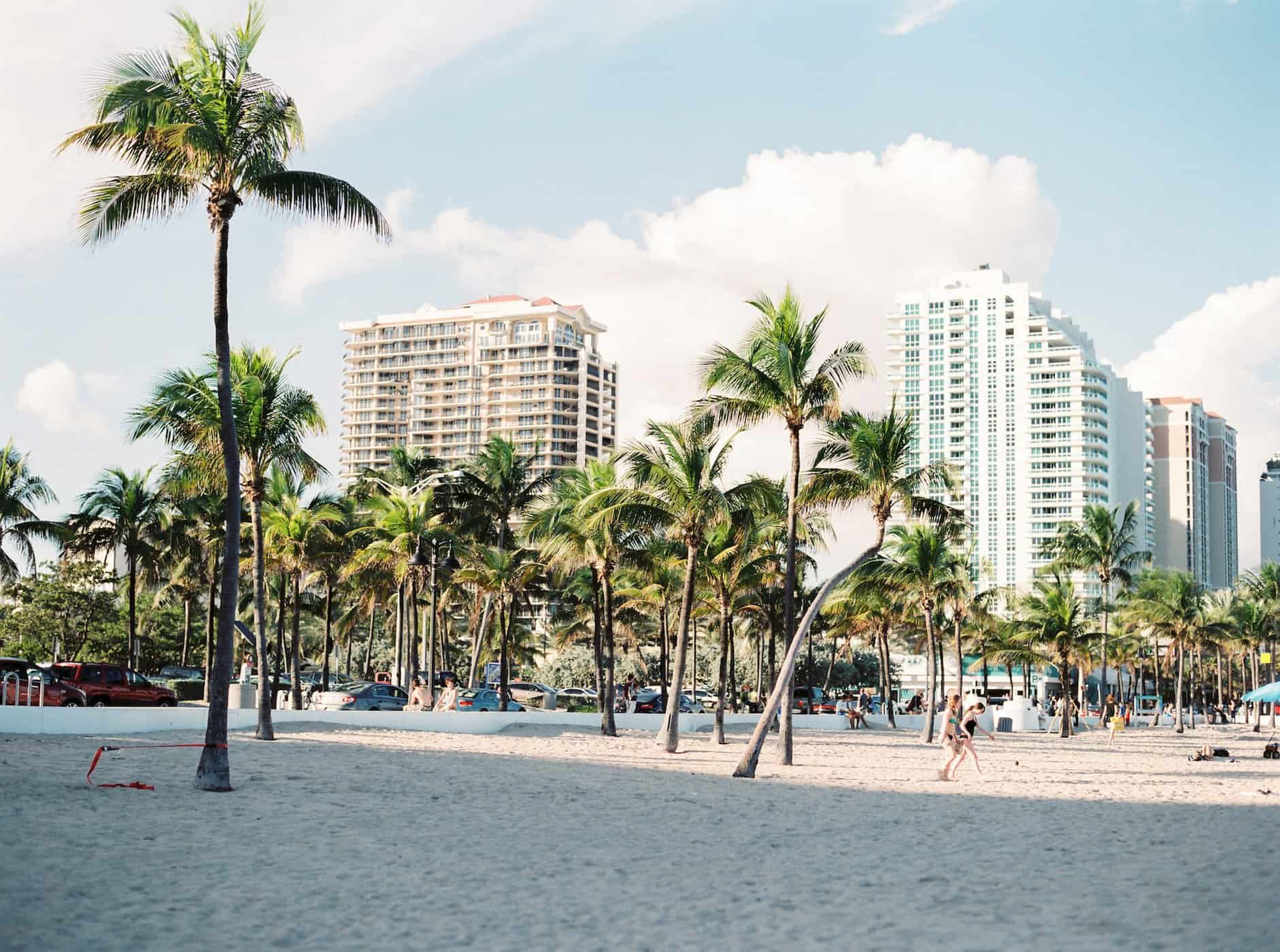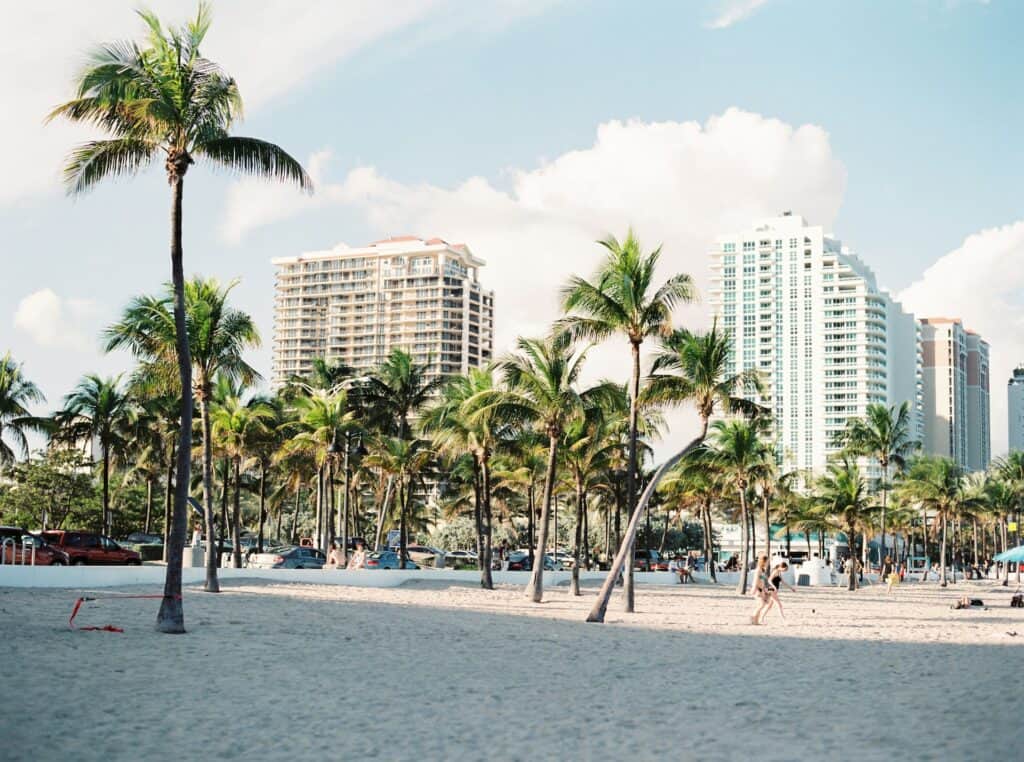 Cultural diversity
Miami Beach is a melting pot of cultures, with a large Hispanic population and a thriving art scene (especially during Art Basel every December). This diversity is reflected in the city's food, music, and art, making it a unique and interesting place to live.
Entertainment
This place is known for its nightlife, with a wide variety of clubs, bars, and restaurants to choose from. There's always something going on, whether it's a live music performance, a food and drink festival, or a beach party.
Job opportunities
Miami Beach has a number of Fortune 500 companies, as well as a thriving tourism industry. This means that there are plenty of job opportunities in a variety of fields. However, higher-paying jobs tend to be concentrated across the water on the mainland, especially in Brickell.
Glamorous Party Scene
If you're into that and apart from the tacky tourist scene, you can party like a rockstar every day in Miami Beach. There are plenty of high-end places where you can party all night, and new ones are always cropping up.
Cons of Living in Miami Beach
Cost of living
Miami Beach has a high cost of living, with the average home price being well over $1 million. Rent is also expensive, with the average one-bedroom apartment costing around $2,000 per month.
Traffic
This place is a popular tourist destination, which means that there is often heavy traffic on the roads. This can make commuting to work or running errands a bit of a headache.
Tourism and Tackiness
The truth is that there's a huge amount of tourists here, including lots of party tourism and tackiness. Plenty of folks come here to get drunk and high and party, especially on Ocean Drive and nearby Collins. If you live here, you'll probably spend your time in other, calmer areas like South Pointe.
Geographic Isolation
This to me is the biggest drawback to living here. The simple fact is that you need to get off the island to go anywhere on the mainland, and that usually involves driving across one of the causeways connecting them. When they're clogged up with traffic, you've got a problem.
Natural disasters
Miami Beach is located on a barrier island, which makes it vulnerable to hurricanes and other natural disasters. While the city has taken steps to improve its infrastructure and prepare for storms, living in Miami Beach means being prepared for the possibility of a natural disaster.
With the rise of sea levels, there's a real danger that the city could face catastrophe in the coming decades. There are mitigation efforts underway, but their ultimate success is uncertain. Based on this alone, I would be very careful about buying a property here.
Summing It Up
In sum, living in Miami Beach has plenty of important and compelling pros and cons. The city's beautiful beaches, diverse culture, and abundance of entertainment options make it a desirable place to live, but the high cost of living, traffic, geographic isolation, and risk of natural disasters are important factors to consider.
Ultimately, whether or not living in Miami Beach is right for you will depend on your personal priorities and financial situation. Personally, I would not do it just because of the isolation problem, where you need to drive across a causeway to get to the mainland. At most, I would rent for a year or two just to say I did it, but I would not raise a family in Miami Beach.
Video
For another perspective, check out this realtor's video on the subject: