Are you tired of overspending when eating out? Is dining out becoming stressful and taking a toll on your budget?
If so, I've got some restaurant tips for you to save big. Because you only need to know the right restaurant hacks and where to use them to really enjoy that well-deserved night out without breaking the bank!
So learn them, put them in practice a few times until they become natural for you, and start enjoying those happy hours more than ever.
Or maybe you already know and apply one or a few of these restaurant hacks? Test your knowledge and see if you're missing out on any of these tips.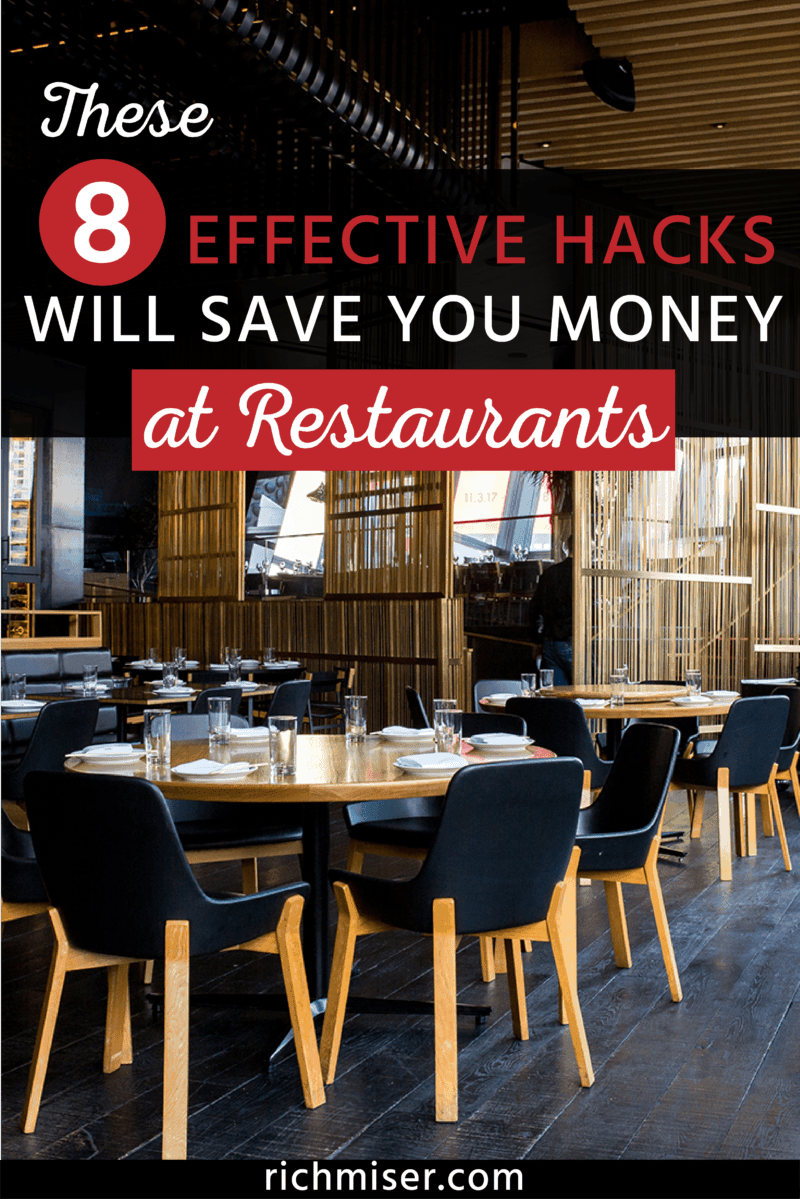 Take Advantage of These Restaurant Tips When Eating Out:
1.   Look Around to See if they Offer Free Water
If the place offers free water, go for it! This is usually not a big deal in sit-down restaurants, but when you go to places where you order your food at a counter and wait for it at the end, you might not realize that they have a water pitcher and cups next to the cutlery. This can save you a few bucks if you don't buy a water bottle.
If you happen to be at a coffee shop (like Starbucks) don't buy a bottle of water. Rather, ask for a cup of water and they'll give it to you for free. Starbucks water is filtered so you'll have nothing to worry about if this is usually a concern for you.
2.  Be on the Lookout for Combos, Lunch Specials, and Other Deals
Depending on the time of the day, some restaurants might offer combos or special deals. Others have daily specials off the menu. Just be nice and don't be afraid to ask. You'll be surprised at how helpful waiters and cashiers can be in providing you with this valuable info.
Another good idea is to check out the place on Yelp before you actually get there. You can take a look at their menu and also see what people are saying in terms of ordering.
3.  Happy Hour Sometimes Includes Food
Some restaurants have early bird specials or happy hour deals for appetizers. If you get to the place around that time, look around for any sign promoting this, read the fine print on the drinks menu, and also ask the waiter.
During happy hour, everybody is usually in good spirits and might gladly and willingly share this information.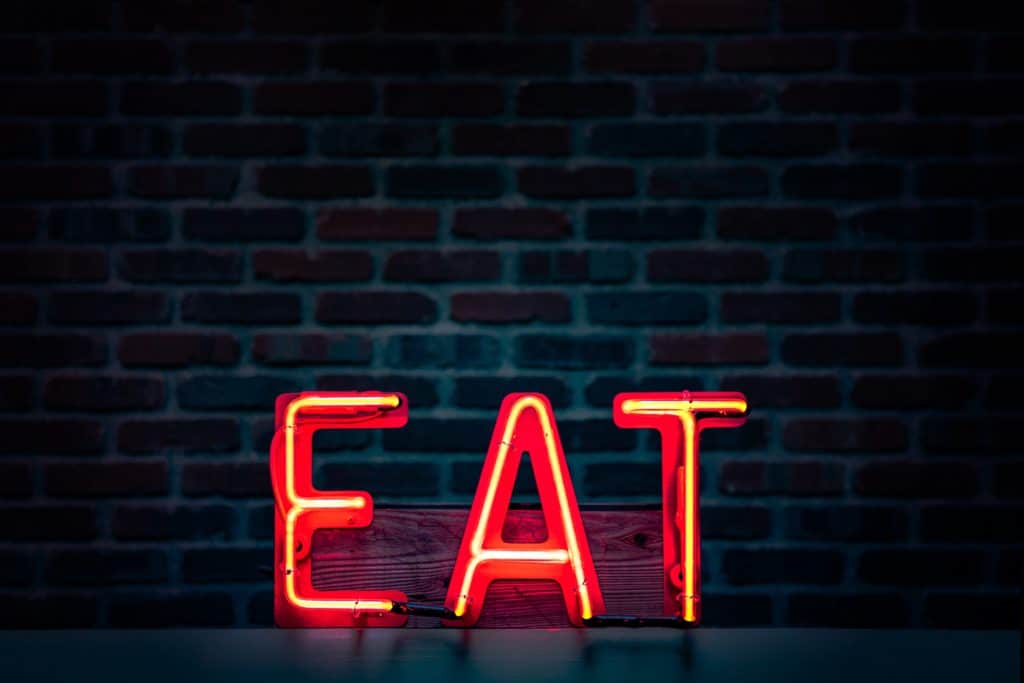 4.  Sign Up for Any Reward Program They Might Offer While you Wait
You can be a restaurant hero and score some awesome rewards if you know where to look. The Rich Miser has a guide on how to navigate and make the most of these reward programs right here.
5.  See if They are Affiliated with Swagbucks by Downloading the Swagbucks Local App
Who doesn't love getting free gift cards for doing virtually nothing? I do! Luckily, there's an app for that!
If the restaurant that you are visiting is affiliated with the Swagbucks Local program, you could earn points known as Swagbucks simply for paying with the credit card you have registered with the Swagbucks app.
It's that simple. Some restaurants offer 10% cash back, which can easily translate into getting a free $25 Amazon gift card when you reach 2,200 Swagbucks. I'm in!
If you need a quick rundown of how Swagbucks works and what's the quickest, simplest way to make money with it, head over to my article here, where I'll tell you just how.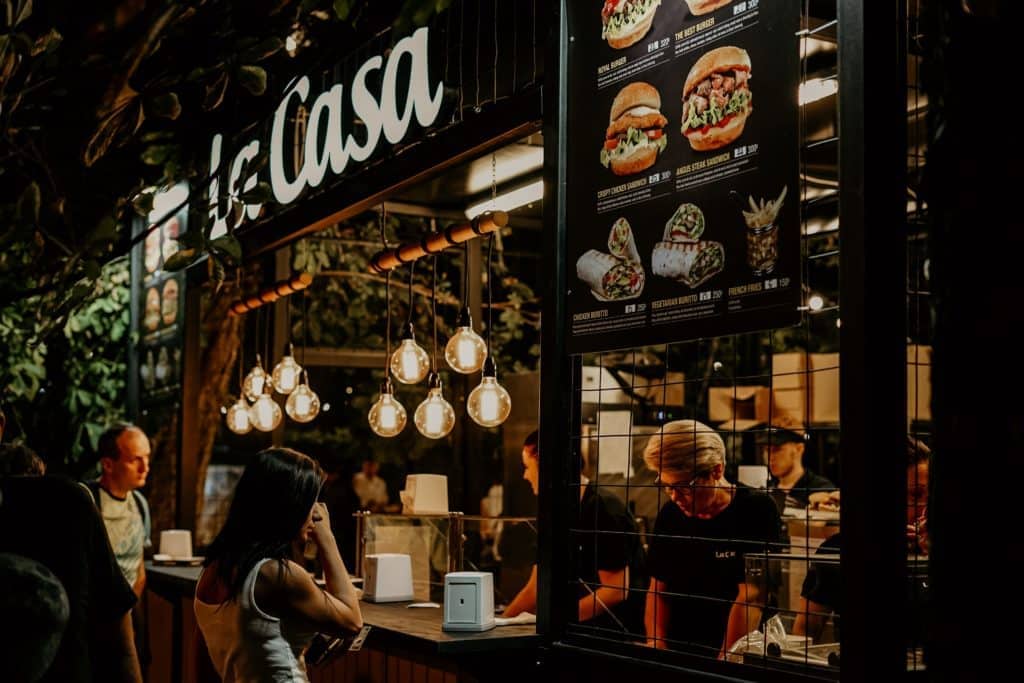 6.  Are the Servings Huge? Share a Plate
The Yelp app is your best friend when eating out. You'll find good restaurant tips and advice that can save you from ordering what seems good on the menu but you wouldn't get if you saw the end product.
So, browse those pictures and see how big or small the portions are. For a party of two, you might be able to just share three appetizers or one plate, or maybe one plate and one appetizer.
No time for Yelp? Don't worry, just look around at the other tables to get an idea of what to expect and make an informed decision when ordering.
Lastly, you could always ask the server, but I've found that this does not always work because either some waiters are not candid in their responses or they might honestly tell you a plate is small or "good for one person" based on their own notions of what's a good portion.
7.  Be Careful With Appetizers
One of the best-known restaurant tips for those of us that enjoy eating out a lot but watch our pockets is to be mindful of the appetizers. Some restaurants will charge you $15 for an appetizer and $18 for a main course! This is nonsense, or maybe the appetizer is big AF.
In any event, one of the best restaurant hacks to avoid overspending is to take a look at the appetizer menu with a discerning eye. If it's a tapas place or a place where appetizers are meant to be shared, pace yourself and order a few plates at a time to avoid overeating and overspending.
8.  Limit Alcohol Consumption
A fancy cocktail could be anywhere between $12 to $25 dollars. So watch out! You might want to stick with beer (though it's not the best value), or just order hard liquor without many frills. Or, if you really want to order that cocktail, try to get just one.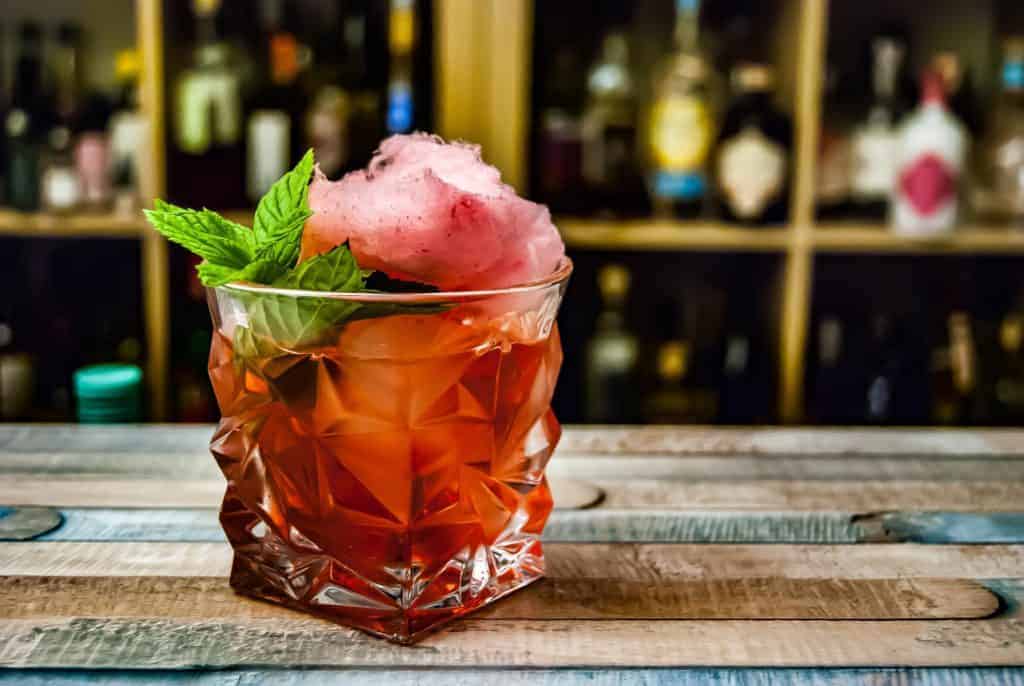 It's also a good idea to look at the wine menu since you might be better off just getting a moderately priced bottle and sharing it with someone.
The Lowdown
Are you ready to hit the town and give your restaurant hacks a try? Be observant, be nice, and look at the right apps to save a few dollars here and there. You'll feel proud you did and relieved at the sight of a lower restaurant bill. Cheers!
That's my take!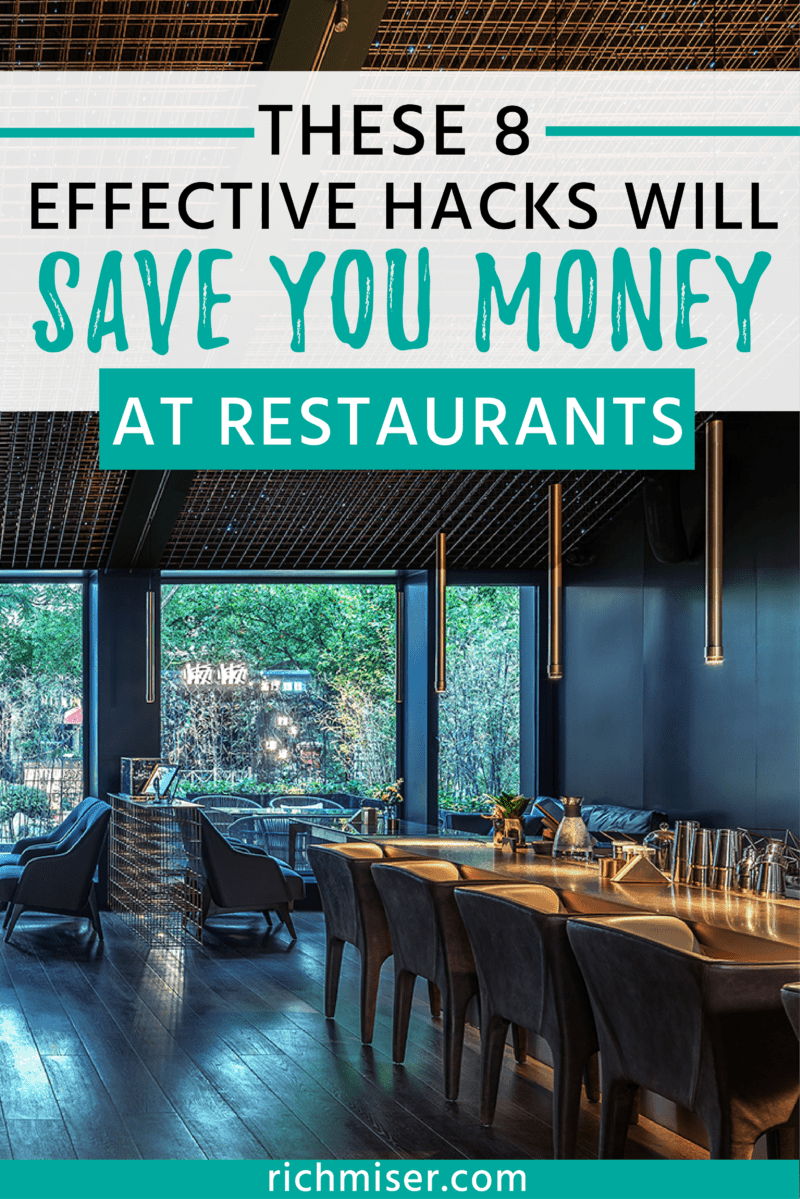 Do you have any restaurant tips you're particularly proud of? What hacks can you share with us to save money when eating or dining out?
---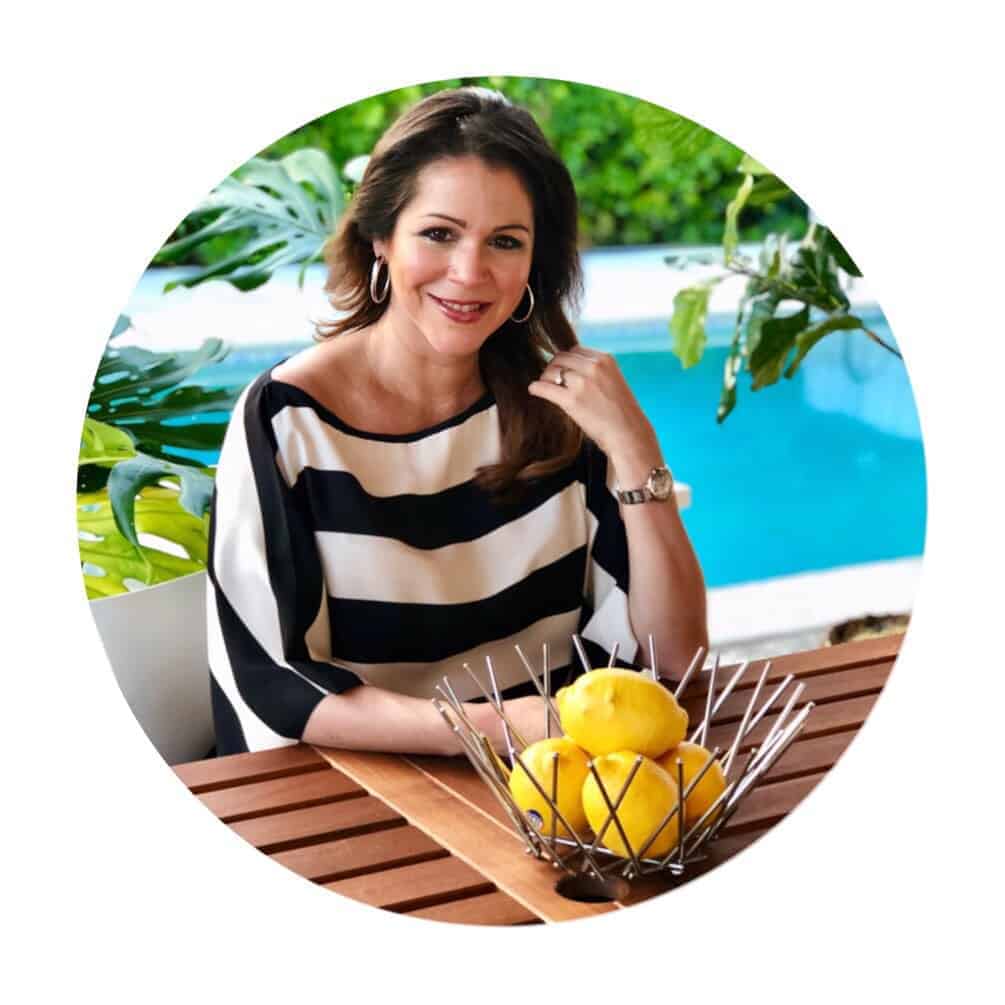 I'm Lily, a lawyer and aspiring Miami fashion entrepreneur sharing life hacks and my favorite tidbits on lifestyle, shopping, fashion, and beauty. GIF enthusiast and lover of making shareable lists.