Do you own a pair of shoes you can't imagine life without? Say you like them so much you'd love a spare, but they're sold out everywhere so you can't re-purchase them. If so, don't panic! If getting another pair is not an option, you may need to take measures beyond mere shoe cleaner to prolong their life.
You might already know some of these tricks, but maybe you don't put them in practice all the time. Well, you'll see that they're easier than what you imagine, and will save you money in the long run.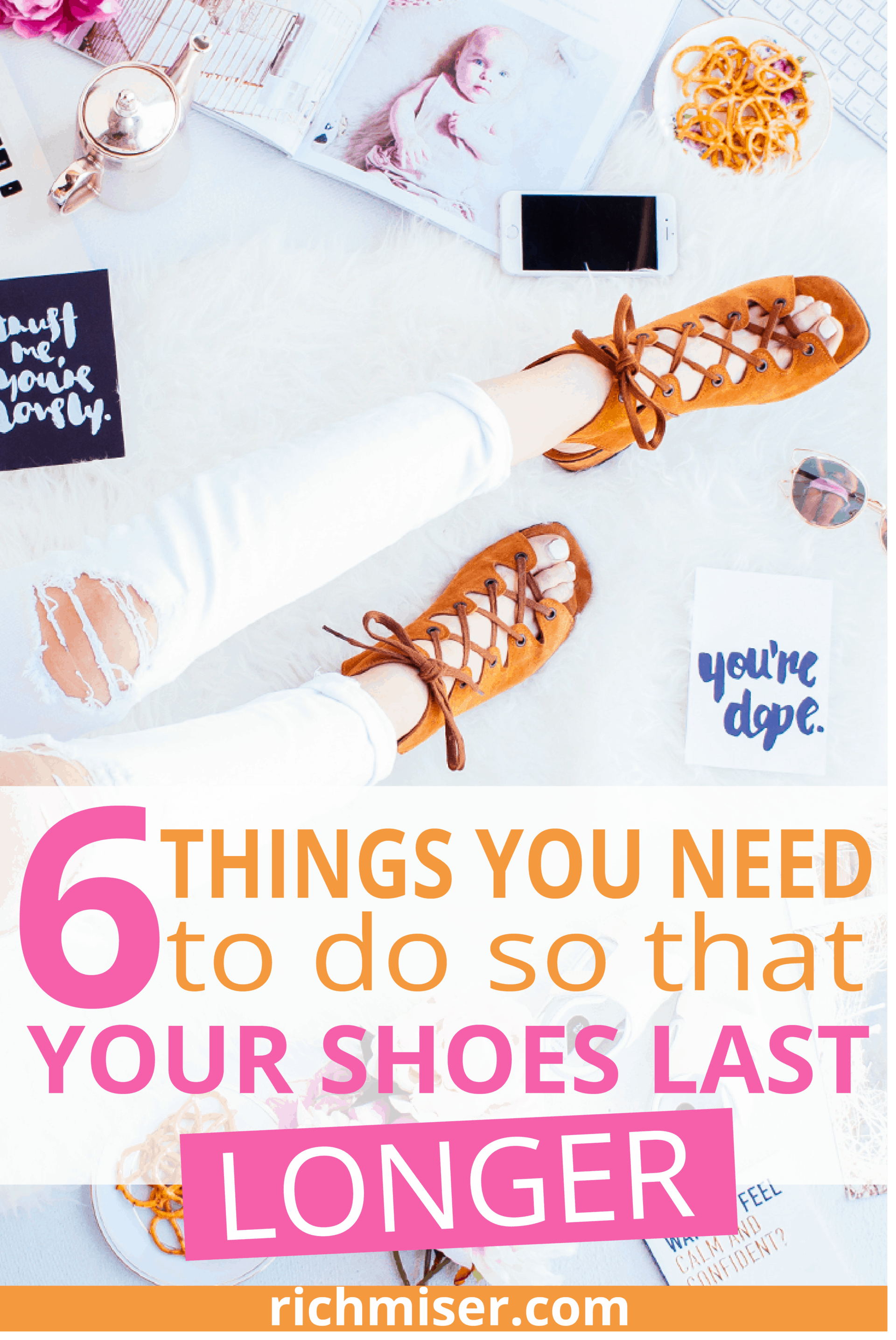 Here are Some Tips Beyond Shoe Cleaner That'll Keep Your Shoes Looking Good for Longer
1.  Avoid Wearing Your Shoes for Two Days in a Row
Okay, I am not saying this for style/fashion reasons or because I need to justify buying more shoes. HAHA. The truth is that when you wear your shoes (especially your leather shoes) consecutively, their shape takes a beating. What's more, if you're on your feet all day, you can count on your shoes lasting you a lot less than those of your sedentary peers.
But hey, don't take it from me. According to Business Insider, "as you wear your shoes, the leather soaks up the perspiration your feet give off". Yuck, I know! That's why you should give your shoes at least a day between uses to air out, to preserve their shape better, and to make your leather shoes less vulnerable to scratches.
So, happy shopping! JK. 🙂
2.  Be Careful Where You Store Them
Beware of places where there's a lot of humidity and lack of air circulation! Leave your shoes unused for a while and you'll find them moldy or even rotten. Even shoelaces get all nasty from being stored all dirty. Of course, Murphy's Law dictates that you'll find out when you're wearing your pumps and the heel breaks apart from the shoe while you cross the street in a hurry. True story for me!
So, as a precaution, if you haven't worn the shoes in a while bring a spare in the car whenever possible because it might be your lucky day and they might break!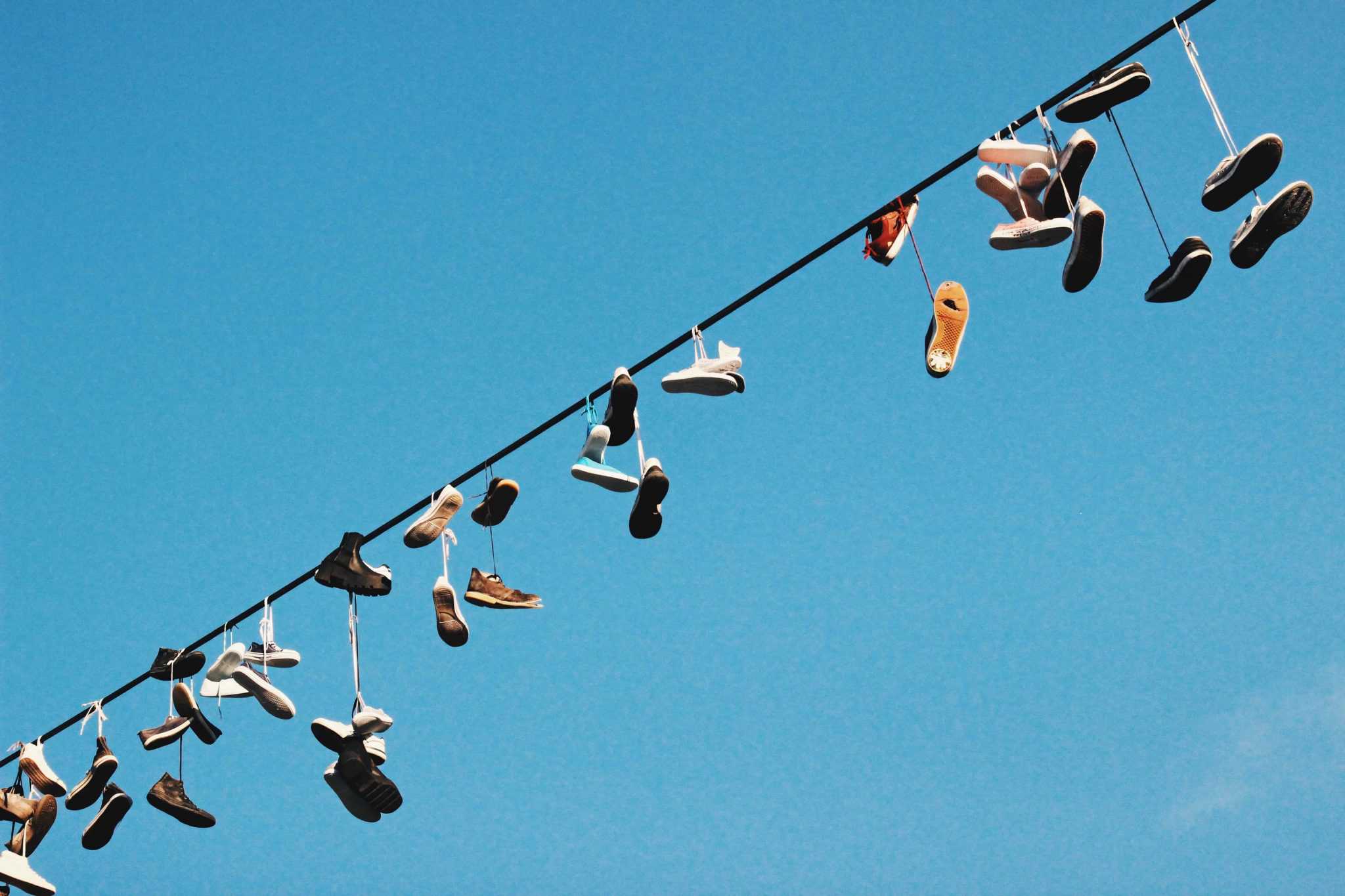 3.  Wipe Them Regularly
I'm not saying do it every day since understandably that's the last thing you want to do after a long day. But do try to do this like around each tenth time you wear your shoes. You can use a damp cloth, or even baby wipes (which I've learned are gentle enough to handle leather and other synthetic materials other than fabric).
If the shoes have laces, remove them and wash them separately with mild soap and let them air dry. If the shoelaces are too nasty, you may want to replace them altogether and avoid the hassle.
 4.  Follow the Proper Method to Clean Their Specific Material
The material of the shoe will dictate the proper method to clean it and what shoe cleaner to use. Some people swear by toothpaste or Mr. Clean's Magic Eraser for bringing sneakers to their former glory, whereas leather shoes are best cleaned with soap and lukewarm water or saddle soap. For suede, start by rubbing it with a pencil's eraser, a nail file, or a suede brush.
For a detailed explanation on how to clean leather and suede shoes, head to Wikihow here.
5.  Keep Them Smelling Good!
An effective and cheap way to keep your shoes smelling good is to stick a dryer sheet inside each pair after you wear them. This and other tricks can be found at Wikihow, here. This trick, however, is my favorite because it's cheap and doesn't require buying specialized items that have only one use like shoe cleaner, cedar insoles, or shoe air fresheners. It's also very convenient for when you're traveling, a typical scenario when you wear your shoes several days in a row.
 6.  Treat Them to the Shoe Repair Shop
Sometimes all it takes to get your shoes to look new is treating them to a quick visit to the shoe repair shop. I'm always amazed by all the wonderful things they can do to give new life to an otherwise raggedy pair of shoes.
I know, based on my own experience, that they can paint them, change the caps of the heels, re-sole them, and even stretch them for a few days when rubbing alcohol on the inside won't cut it. (Yes, if you're having a hard time breaking your shoes in and they're too stiff at the back, take an alcohol towelette, rub it against the inside, and mold it with your hand. It'll save your feet). So, if you have a good pair of shoes that need a tune-up, take a trip to the shop!
This little one is on his way to the shop! 😉
The Lowdown
If you want to prolong the life of your shoes, apply these easy-to-follow steps, get a shoe cleaner suitable for the material of the shoe, remove the shoelaces, and get going. Keep dryer sheets at hand to keep them from getting stinky, do the occasional wipe-down to maintain them, and (if worth it) take them to the shop for a tune-up.
I once found a pair of Cole Haan kitten heels at TJ Maxx for $20! I wore them constantly and took them to the shop three times. Because of this, they lasted me for years, and each time came out looking like new. So, if you find a pair of shoes you love and can't imagine your days without them, give them some TLC and they'll keep you company in return!
That's my take!
What things do you do to make your shoes last longer? Do you prefer any shoe cleaner over the rest? How old are you oldest leather shoes that still look good? (If they should be in the garbage but you refuse to throw them out, it doesn't count! LOL). 
---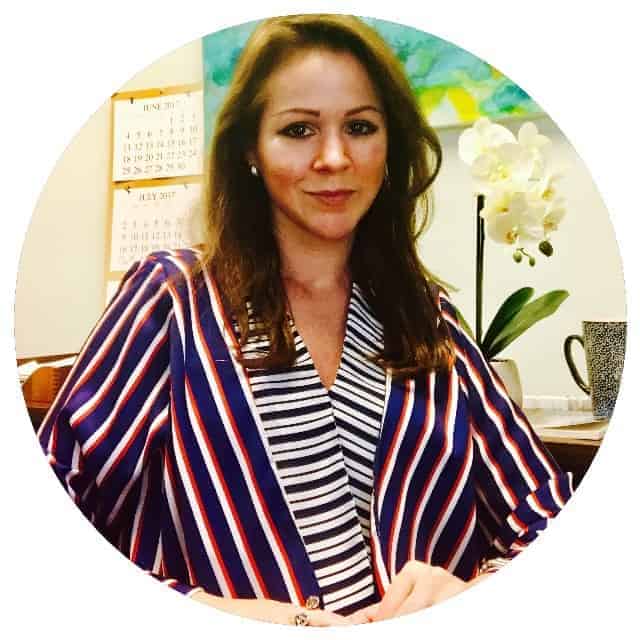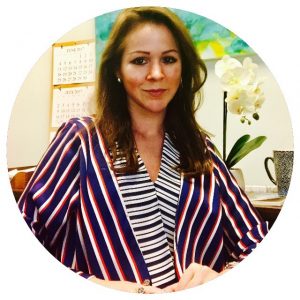 I'm Lily, a lawyer and aspiring Miami fashion entrepreneur sharing life hacks and my favorite tidbits on lifestyle, shopping, fashion, and beauty. GIF enthusiast and lover of making shareable lists.