Are your cubicle drawers stashed with snacks for work or do you constantly have to make a Starbucks run to refuel? Don't rely on your office's vending machine or steal your work friends' snacks. Instead, stock up on these awesome foods whenever possible to save some cash, time, and most importantly, rule the cubicle scene!
Because while you can't control what life throws at you at work or sometimes even your schedule, you can make your day easier to navigate by staying hydrated and nourished with a good amount of healthy snacks. Okay, not every one on this list is healthy but you get me! There are different choices, from stuff that you can get ready-made to bars and even DIY snacks.
Not only may these snacks save your day, but I can tell you from experience that sometimes it's one of the best ways to make work friends, especially when you're new at the office. What is it about food that makes us bond? I know I can be easily won over if offered a birthday cake pop from Starbucks. I smile just by typing these words!
So, stock up on a few of these snacks for work; you'll quickly find the office more enjoyable, and your work friends will adore you!
Here are 10 Awesome Snacks for Work You Didn't Know You Need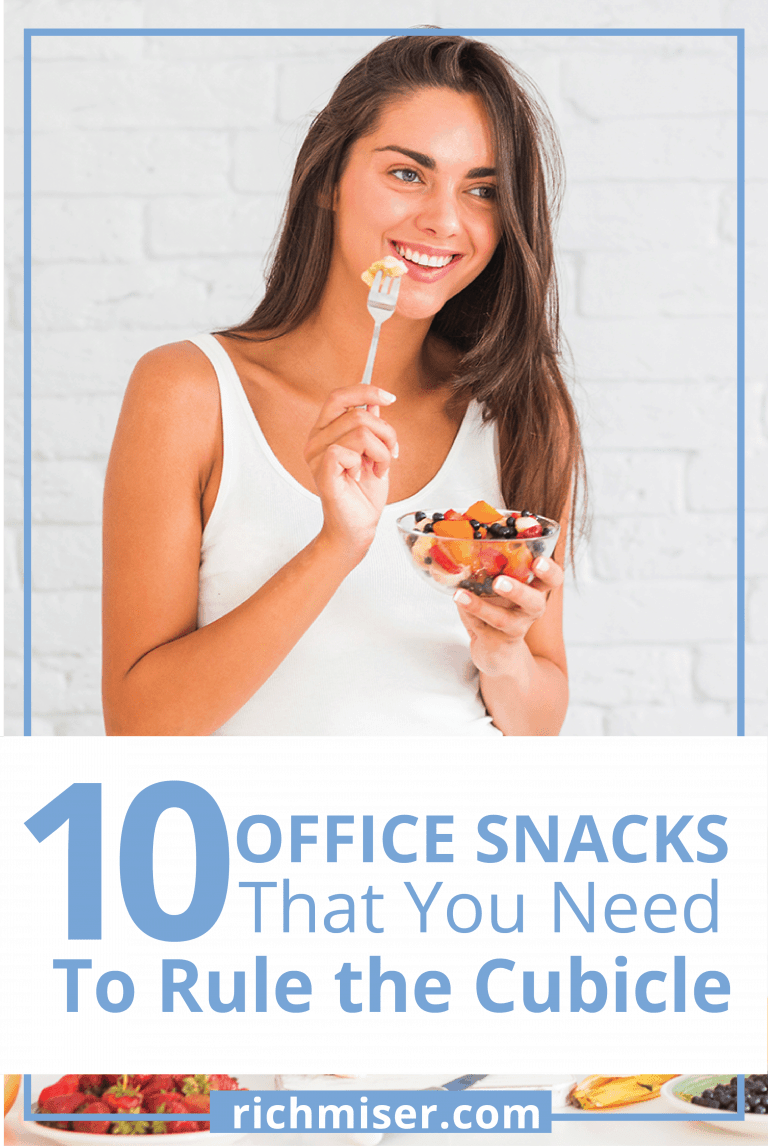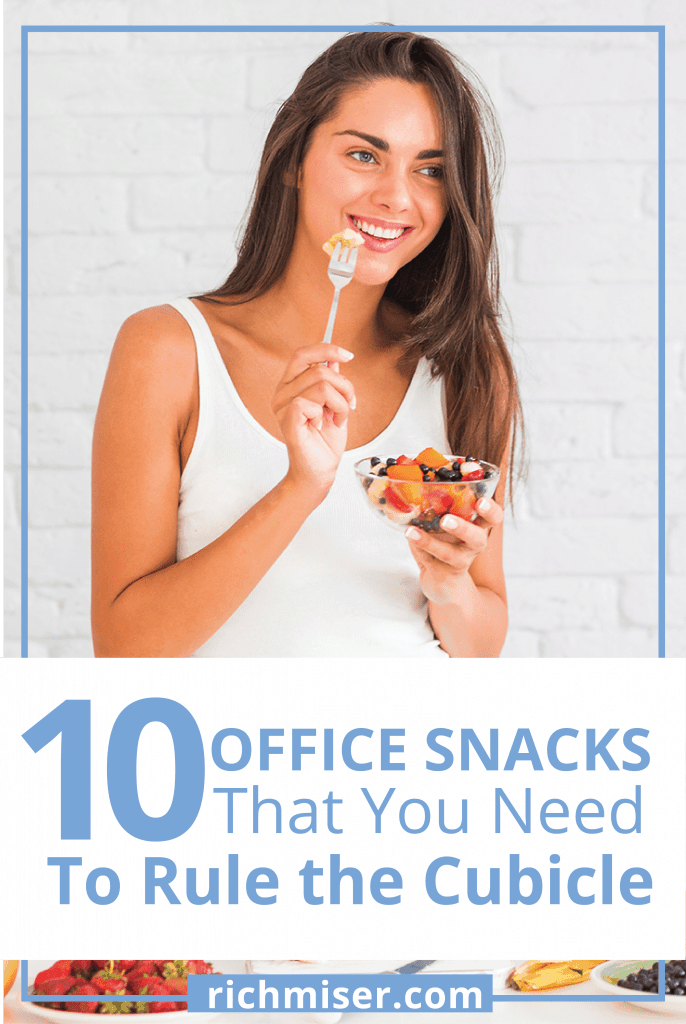 Pre-Popped Popcorn
This is an awesome office snack because it doesn't smell, does not require you to get away from your desk, and it's generally low calorie (although high in sodium). While you shouldn't abuse it every day, it's good to share it every now and then with your work friends. My experience is that it's best served in disposable cups and eaten straight from the cup to keep your fingers clean and keyboard-ready unless you want to end up with a sticky mess.
This might be a better option than microwave popcorn, depending on your taste and office etiquette since there are some offices where microwave popcorn is banned. I know! Don't get me started! My guess is someone with absolutely no willpower who can't resist the delicious smell of buttery popcorn came up with this ridiculous rule. LOL.
This one is awesome!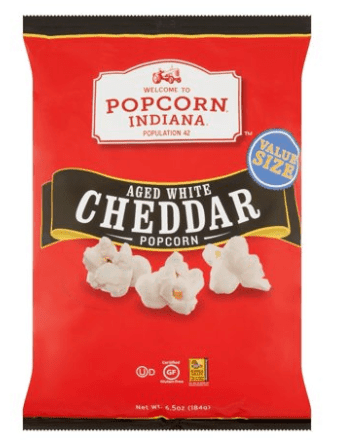 Shareable Chocolate
Isn't all chocolate shareable? Well, in an office setting some kinds are easier to share than others. Think bite-sized chunks or bars. Hershey's and Lindt bars are ideal for this because they have pre-sized squares ready to break off easily when bent with the wrapper on, so you don't touch the portion you're giving away! You know, similar to the "double-dipping of chips" logic.
Deli Spirals
Yes, those bite-sized mini wraps where all the ingredients form a beautiful spiral until you discover how awesome they taste and devour them in an instant. They are very filling and could be a lifesaver in case of an emergency when you're stuck with a last-minute assignment and have to delay lunch. You can get them at the store but they can also be made ahead, though it takes time since they usually have to be refrigerated overnight to get the spiral shape and consistency. I found this awesome recipe here, in case you're looking for cool healthy snacks to make ahead.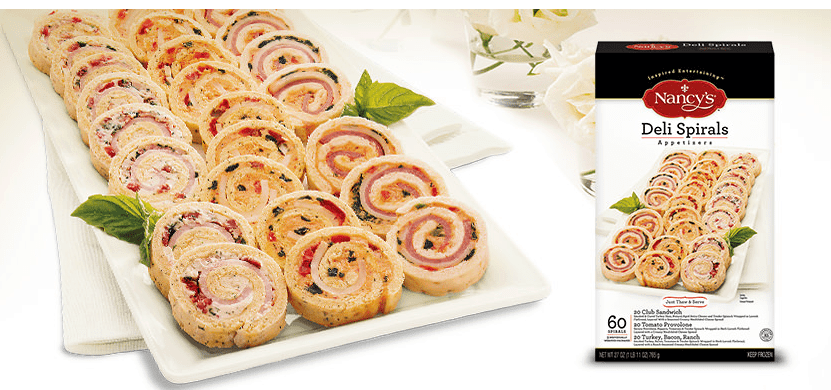 Pre-sliced Fruits
A classic, healthy snack which never fails! Pre-sliced kiwis and strawberries are a good blend! Pinneaples and pre-sliced apples are also a great pick.
This healthy snack can be so refreshing!
Pringles, Combos, or Chips
Ah, the salty snacks! An unhealthy old goodie. On the bright side, they can serve as a side to that boring sandwich from the office lobby's deli, next time you're stuck and find yourself in need of evening snacks. Just make sure to close your bag of chips by folding it three times and taping it to conserve freshness, and thereby come back to a bag of crispy chips next time. They can last you a few months, and you'll save some cash because those gourmet deli chips are usually outrageously expensive.
Wafer Sticks
Perfect with coffee and easy to share!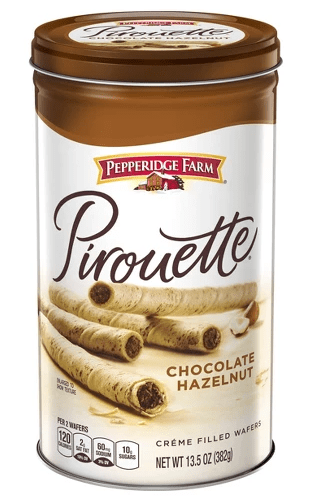 Lemon Zest Luna Bars
If you like lemon cake, you'll enjoy this bar without the guilt trip.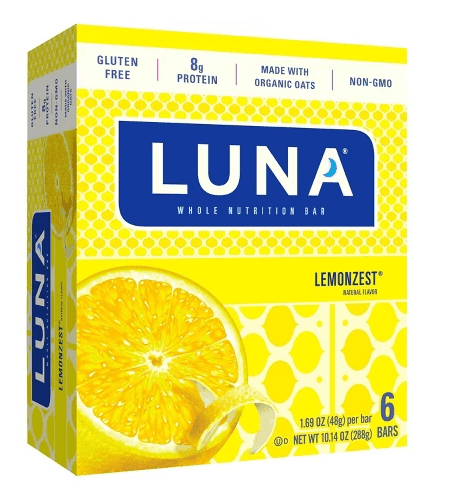 DIY Parfaits or Frozen Yogurt
If you have access to a fridge in the office, bring a tub of Greek yogurt or frozen yogurt. Keep fixings at hand for healthier combinations. One of my favorite ones is yogurt with chopped dark chocolate, strawberries, and hazelnuts. You can also top it with granola and fruits. It's filling, refreshing, and a healthy option (unless you go overboard and top it with M&M's!)
Pistachios, Nuts, and Trail Mix
These are classic healthy snacks for work. You can keep them in your drawer, ready to come to your rescue next time hunger attacks. If you plan on stocking up but not eating them right away, buy them in individual snack packs because if you portion them yourself in smaller bags they may go stale (especially pistachios).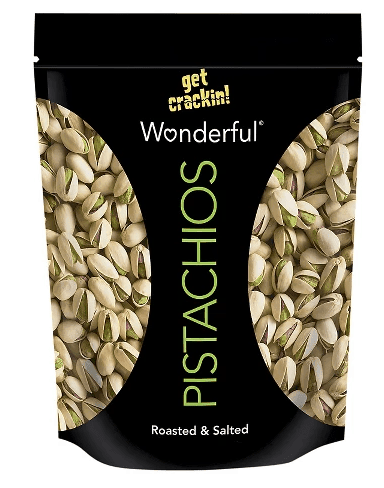 Bite-Size Cupcakes or Cake Pops
A dose of heaven! Just save them for special occasions. 🙂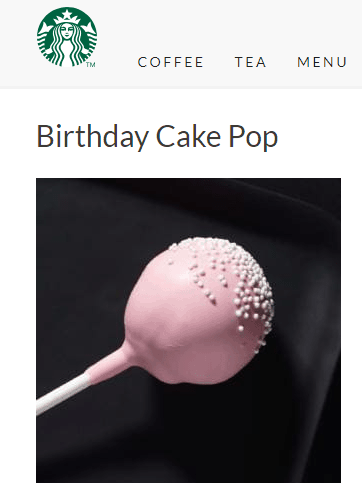 Remember to share!!! Like this guy:
The Lowdown
Ready to head to the grocery store to stock up? Hopefully, it's all worth it in the name of workplace sanity, office etiquette, and making new work friends. Whatever the case, remember to share your snacks! They'll taste better when shared! Or maybe you'll split the guilt? 😉
That's my take!
What are your favorite snacks for work? Do you have any unspoken rule with your work friends regarding office snacks? What are the best healthy snacks for work?