Yup, a hot towel warmer. Why? Because sometimes the little upgrades make a big difference. So I want to cover a topic today that maybe doesn't get that much press, but which can make your life better: the humble towel heater.
Let's see how it can improve your quality of life, and whether it's worth the cost.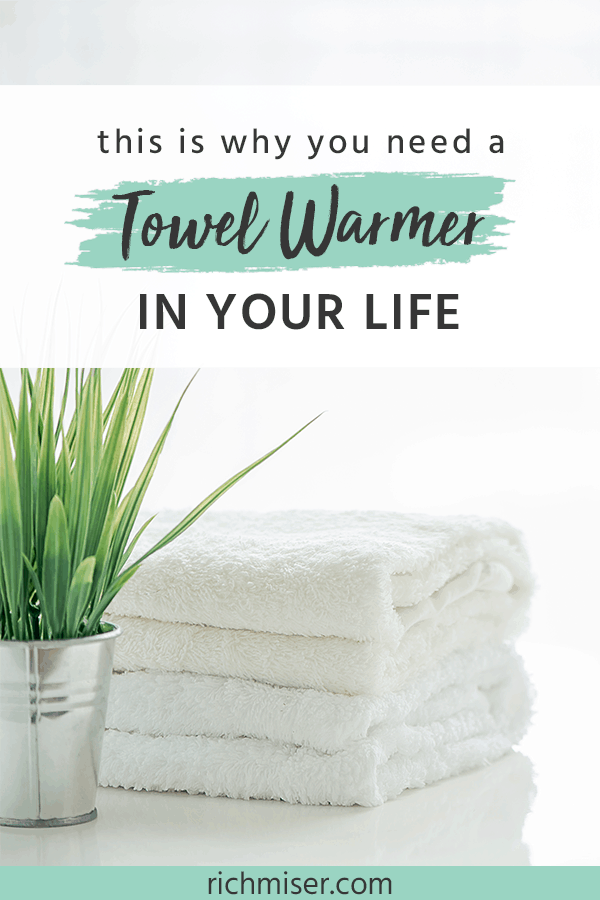 Note: For our sources, please scroll down to the bottom.
Why Use a Hot Towel Warmer?
The only reason you'd ever think a towel warmer wasn't a 100% beneficial addition to your home is if you've never used one before.
Indeed, the reasons to purchase one for your bathroom span beyond a nice splurge on a luxury item. Towel warmers blend function and form to elevate both the appearance of your home and your quality of life.
But enough lofty talk. Let's take a look at some of the concrete reasons to get one of these nifty devices.
Wellness and Therapy
One of the best reasons to start using anything, never mind a towel warmer, is if it improves your overall health and wellness.
With towel warmers, you have a product that does just that. After a difficult workout or a stressful day at work, there's nothing quite like a hot shower to melt those tensions away. It's almost like walking on a cloud – but once you're out of the shower, you shiver and tremble until finally drying off. Not exactly the peak of relaxation.
A towel warmer, mounted on the wall or the floor next to your shower, keeps the relaxation at a fervor; keeping you wrapped up in a protective shell of bliss well after you're done bathing.
As we all know, stress and tension are linked to poorer health. Thus, any way you can find some relief should be leveraged. Additionally, warmed towels help add moisture to your skin as well as softening it – which opens pores and allows for effective penetration from skin treatments.
On top of that, the moisture created by the warmers may help ease head congestion and soothe sore throats during allergy season.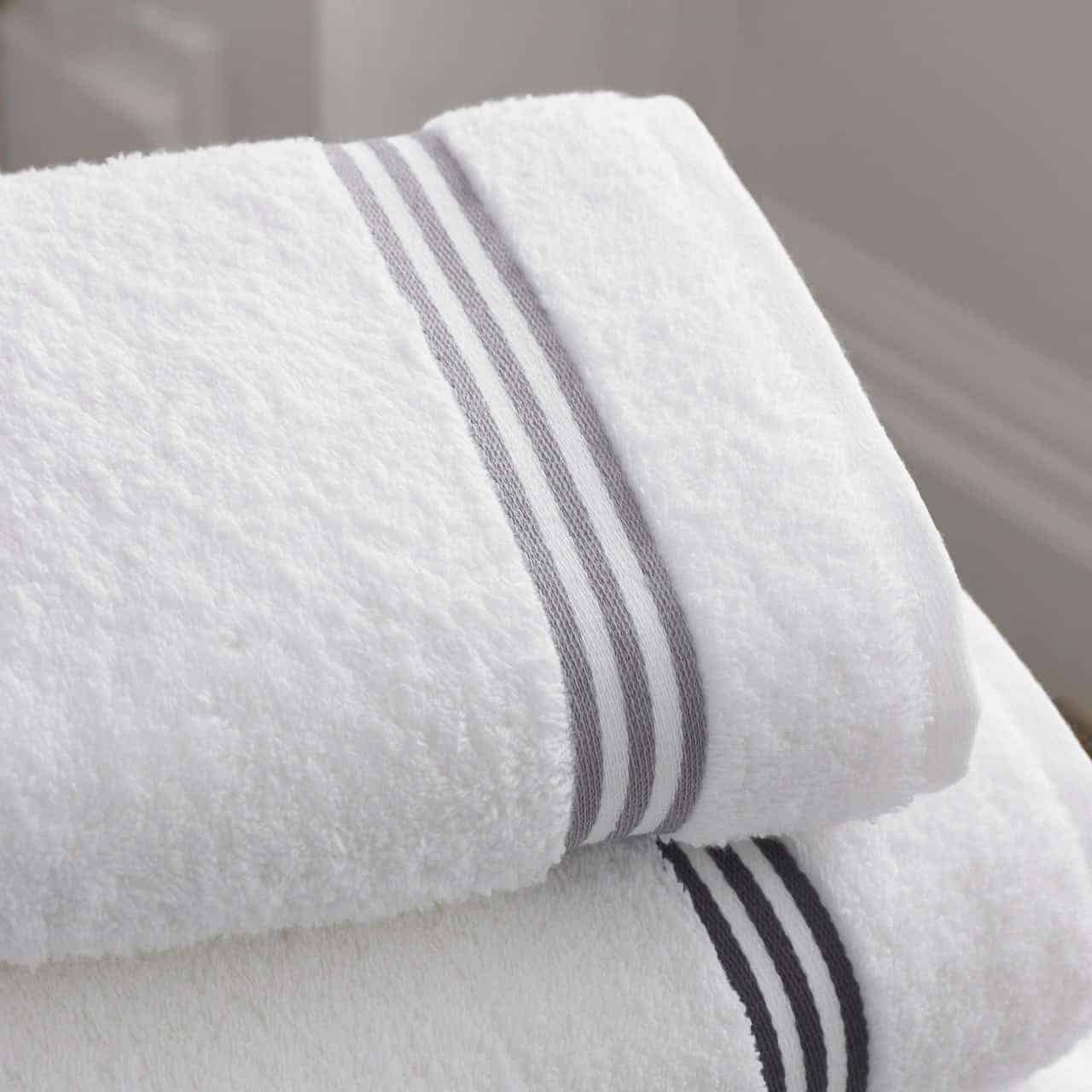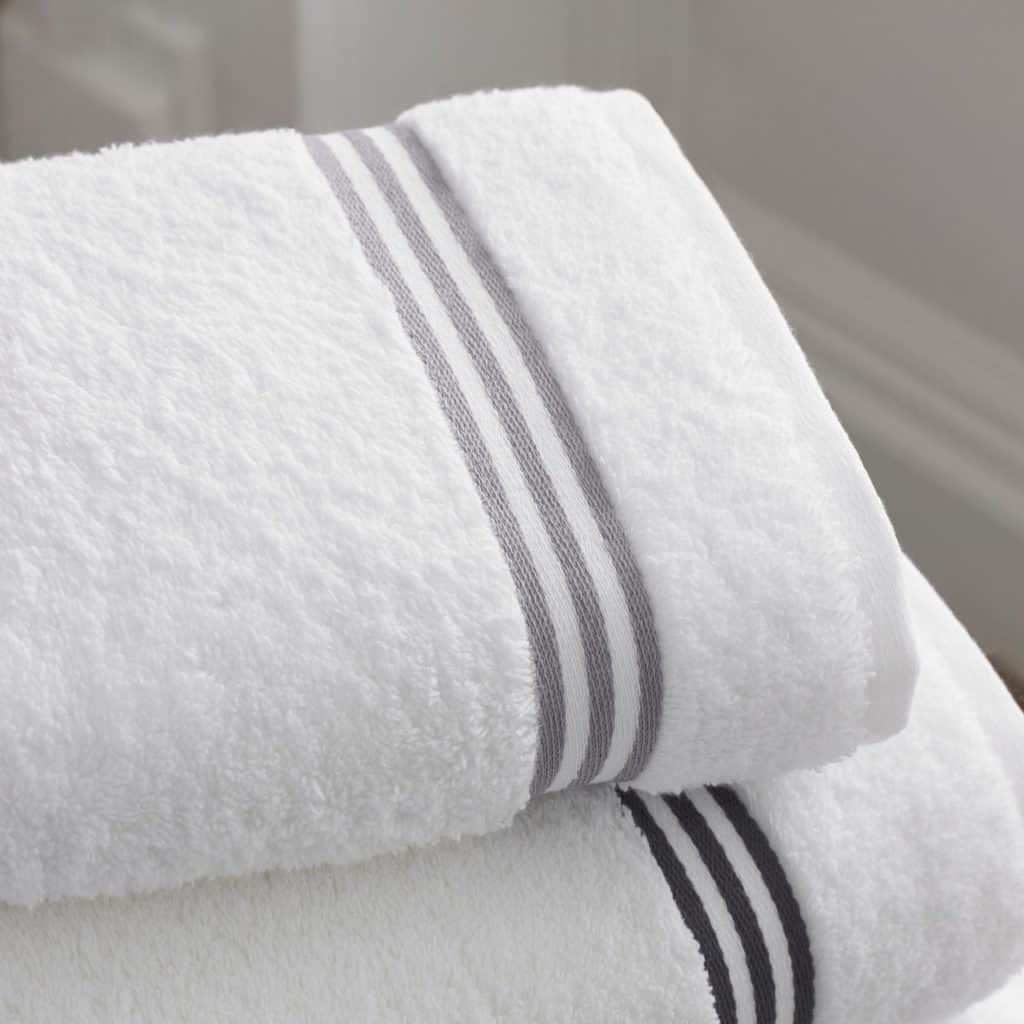 Versatile Drying
Once you purchase a towel warmer, long gone will be the days of letting your towels air dry on a rack while collecting mildew. Many warmers have UV sterilizing mechanisms (which we'll be discussing later) that dry and sanitize towels with ease and efficiency.
You can also place warmers in different rooms to dry and warm other items, such as outerwear (e.g. coats and gloves) during those frigid winter days. Or, you may install a floor-mounted plug-in unit in your bedroom. That'll make your blankets nice and toasty on those cold winter nights, allowing for comfortable, more restful sleep when temperatures dip below zero.
Lastly, for the avid swimmers out there with backyard pools, owning a towel warmer can make it much more comfortable to dry yourself after a workout.
Improving the Appearance of Your Home
Of the multitudes of towel warmers on the market, most are as aesthetically pleasing as they are functional. So, they can double as elegant décor, especially when compared to your standard towel rack.
Whether you want something for a home with a more modern and poignant look or your tastes are more aligned with classic designs, there's a towel warmer out there for you.
Can a Towel Warmer Heat Your Bathroom?
Is there anything worse than leaving the warmth of a shower only to freeze your feet on chilly tiles on the way back to your bedroom? It's uncomfortable and adds a jolt of unnecessary tension to your nervous system.
Fortunately, towel warmers can function as a secondary heater. So, you won't have to tip-toe along your bathroom floor as though it's arctic tundra once you're done showering.
Given the heating properties of a towel warmer, the rest of your bathroom will have that same cocooning effect you'll feel in your towels and robes.
As secondary heaters, towel warmers are an efficient use of space and energy. Instead of having a clunky heater taking up space in a smaller bathroom, most towel warmers are sleek and don't disrupt the flow or layout. Think about it, a lot of models are towel racks you'd already have, meaning they blend seamlessly into your bathroom.
However, if your bathroom happens to be larger, it may exceed the heating capabilities of a towel warmer. So, look carefully at the different models and your bathroom size before buying.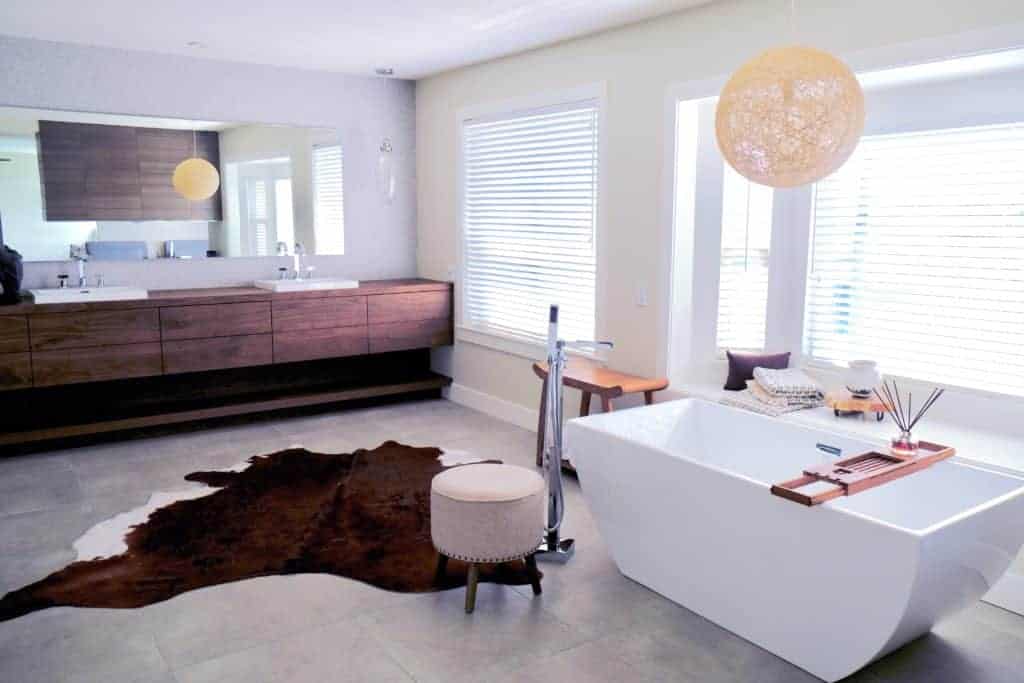 Are Towel Warmers Worth It?
We've already gone over a lofty list of benefits and plusses when owning a towel warmer.
Still, it's worth asking, are they actually worth the money? After all, the Batmobile would also come with a long list of benefits – but unless you're looking to start a career in crime fighting, it's probably not the best investment.
Yes, I jest, but this is your money and it's always worth investigating whether an expenditure is a smart one.
Now, low-end towel warmers will set you back anywhere between $60-$300 for stand-alone or wall-mount models. And a high-end model could set you back between $500-$2,000. The more expensive options tend to come with timers for convenience and thermostats for temperature adjustment.
You'll likely want to pay for a professional installation, particularly with more complex hydronic models (which transmit heat by using circulating water).
For hard-wired (no plug) electric towel warmers, installations will usually cost between $100-$250 and be performed by an electrician. On the other hand, hydronic model installations will require a plumber and generally cost between $150-$300.
Still, it's quite clear that towel warmers can be worth the cost.
Why? Because it's a quality-of-life improvement and, whatever your budget, there's an option for you. While the more cost-efficient options come with fewer benefits than their more expensive counterparts, they still offer plenty of benefits. Conversely, the more costly options function at such a high level that a day won't go by where you'll fail to reap the benefits of your purchase.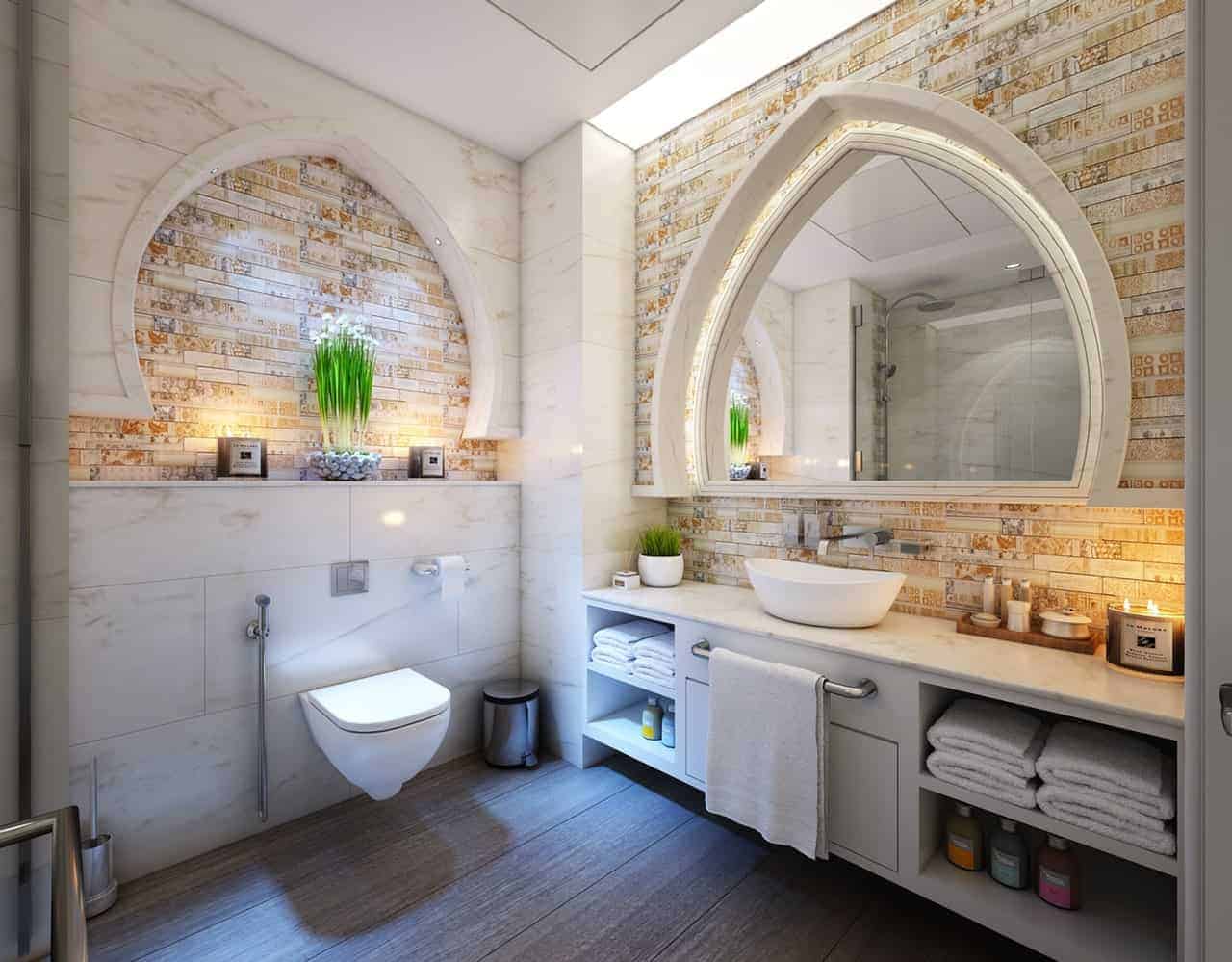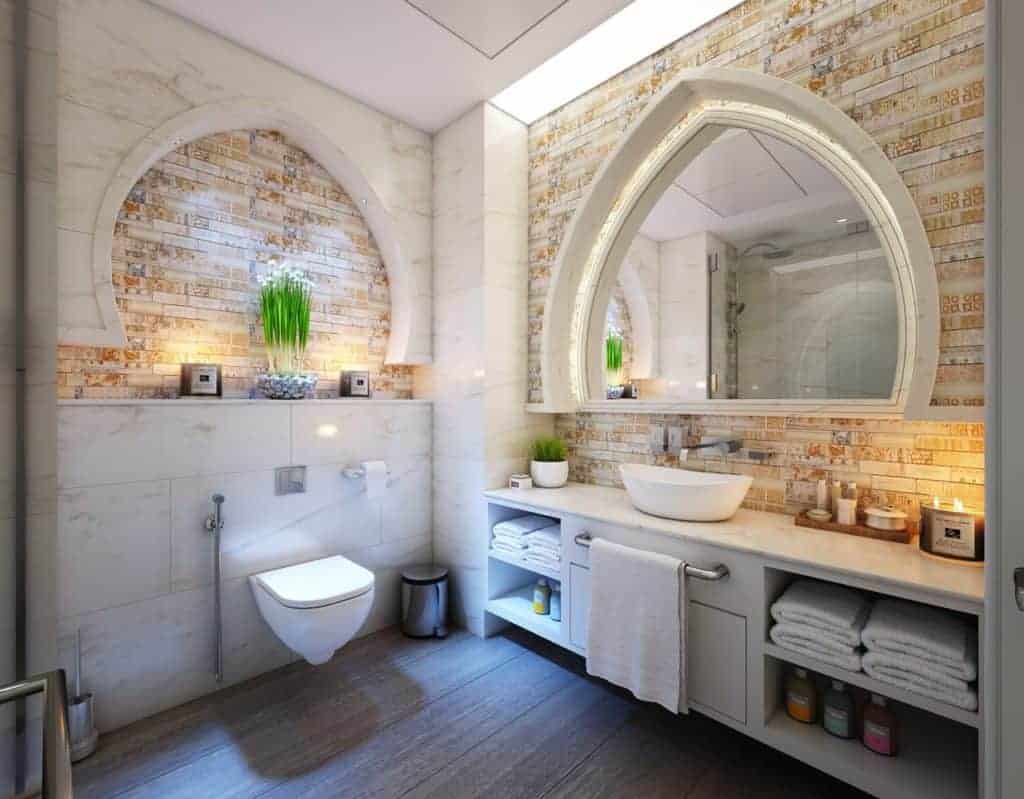 Are Hot Towel Warmers Safe?
Given that many towel warmers are electrical, it's perfectly warranted for you to be concerned about fire safety.
Historically, hot towel warmers have been proven to be safe, but it's best to always practice caution, which is why I'm offering the following safety tips you can apply:
Plug in cords correctly
Power cords, when getting plugged or unplugged, may accidentally get stepped on.
The cord might get jarred from the outlet, making it a fire hazard.
Always double-check that cords are plugged fully into the outlet.
Practice caution with hot outlets
Routinely test outlets to see if they feel warm, are steaming, or are smoking.
If it seems like the faceplate has changed shape because of the heat, turn off all appliances.
After shutting off appliances, throw the circuit breaker.
Ensure cords are in good condition
Inspect your towel warmer for any rips and tears in cords.
Tears or rips can lead to problems, especially in a moist environment.
Replace any damaged cord immediately.
Only use GFCI outlets
Keeping a warmer grounded is crucial in a room filled with water danger.
Traditional outlets can't protect adequately from these dangers.
All major building codes require GFCI outlets within 3 feet of any water source.
Also, higher-end models may contain digital timers and thermostats which prevent overheating.
Most Common Features
Timer
When you purchase a hot towel warmer, luxury and relaxation are of the essence. As such, your towels must be heated how you want, when you want.
There are several models and makes that offer built-in timers or switches either directly on the unit or as a separate add-on.
With an automatic timer, your towels will preheat according to your schedule. Meaning, the nestling warmth will be lying in wait on the other side of your shower. All it takes is programming the timer once and the towels will be heated at your ready.
Think about it. With your busy schedule, it'd be hard to constantly program your heater to your preference. A timer ensures you won't finish a shower only to realize you forgot to heat your towels – making it so you get the most value out of your purchase!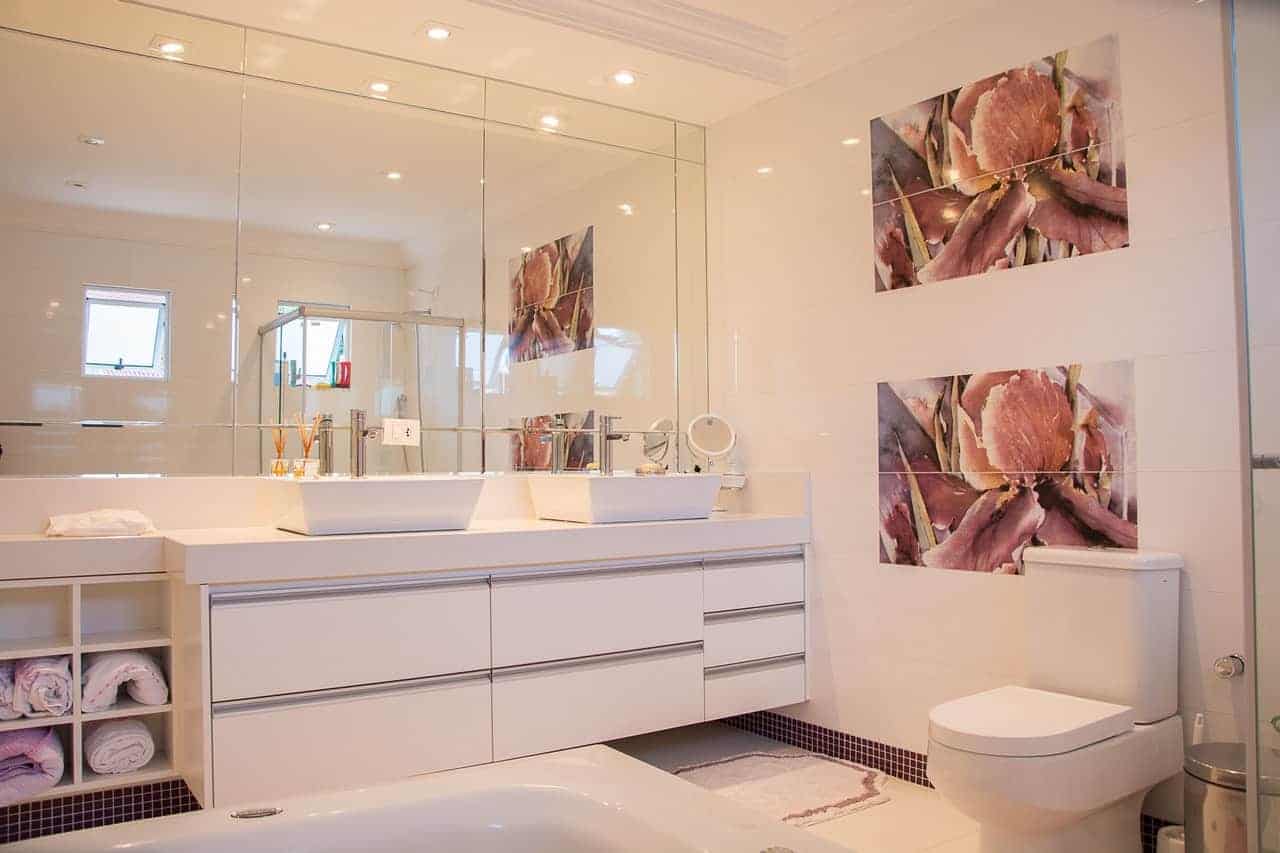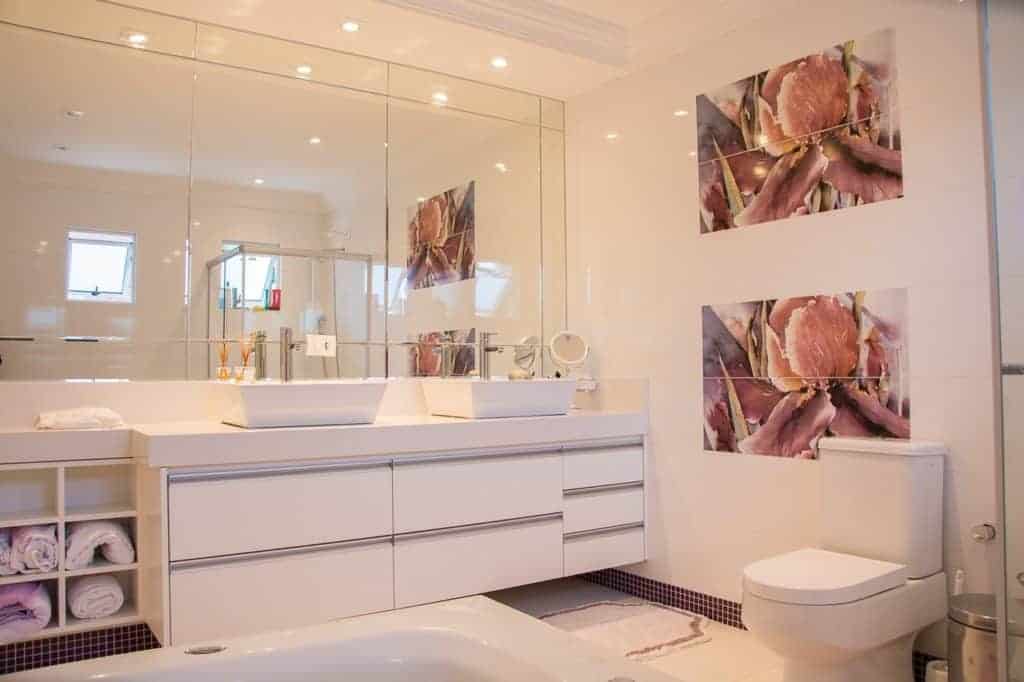 UV Sterilizers
Are you concerned about cleanliness, health, and safety?
Ultraviolet (UV) sterilizers are a staple in spas and are a common feature of towel warmers. They've been used to purify public swimming pools and hot tubs. Waterborne viruses and bacteria, such as Giardia and Cryptosporidium, are no match for UV sterilizing systems, as they kill 99.9% of those germs.
These sterilizers utilize non-chemical methods and germicidal UV light rays that blast microbes into oblivion.
The energy of certain chemical bonds in DNA and RNA matches that of UV radiation – this combination is the perfect elixir to break those bonds. Thus, microorganisms (e.g. cysts, bacteria, protozoa) are killed and/or rendered unable to reproduce.
The sanitary characteristics of UV sterilizers kill mildew on towels, eliminating that musty smell and keeping you safe from any bacteria. This makes them a welcome feature for any warmer.
Thermostat and Auto Shut-Off
It's perfectly natural for you to be concerned about energy consumption.
After all, most towel warmers are left on all day. Fortunately, they're designed to function both continuously and efficiently—usually using the power of only two lightbulbs. It's common for built-in thermostats and internal thermal cut-out mechanisms to be put in place for optimal safety and energy consumption.
Once your towel warmer is at the preferred heat, it undergoes a cycle to maintain the temperature so it may be kept on 24/7, operating at 145°-154°F. On the off chance your warmer gets too hot, a switch is triggered to automatically shut the unit off—but this only happens when the internal thermostat fails.
Also, ensure your warmer comes with a manual switch so it may be turned off when you're gone for an extended period, such as when you're on vacation.
Fan-Forced Heaters
Fan-forced heaters pass the air over the heat source to increase the temperature of the air. Then, the air leaves the heater and warms up the towel.
Heating is sped up considerably by fans. Plus, the meager amount of electricity that's used by the fan is converted into heat, further enhancing efficiency. In a nutshell, virtually all energy input is transformed into useful heat.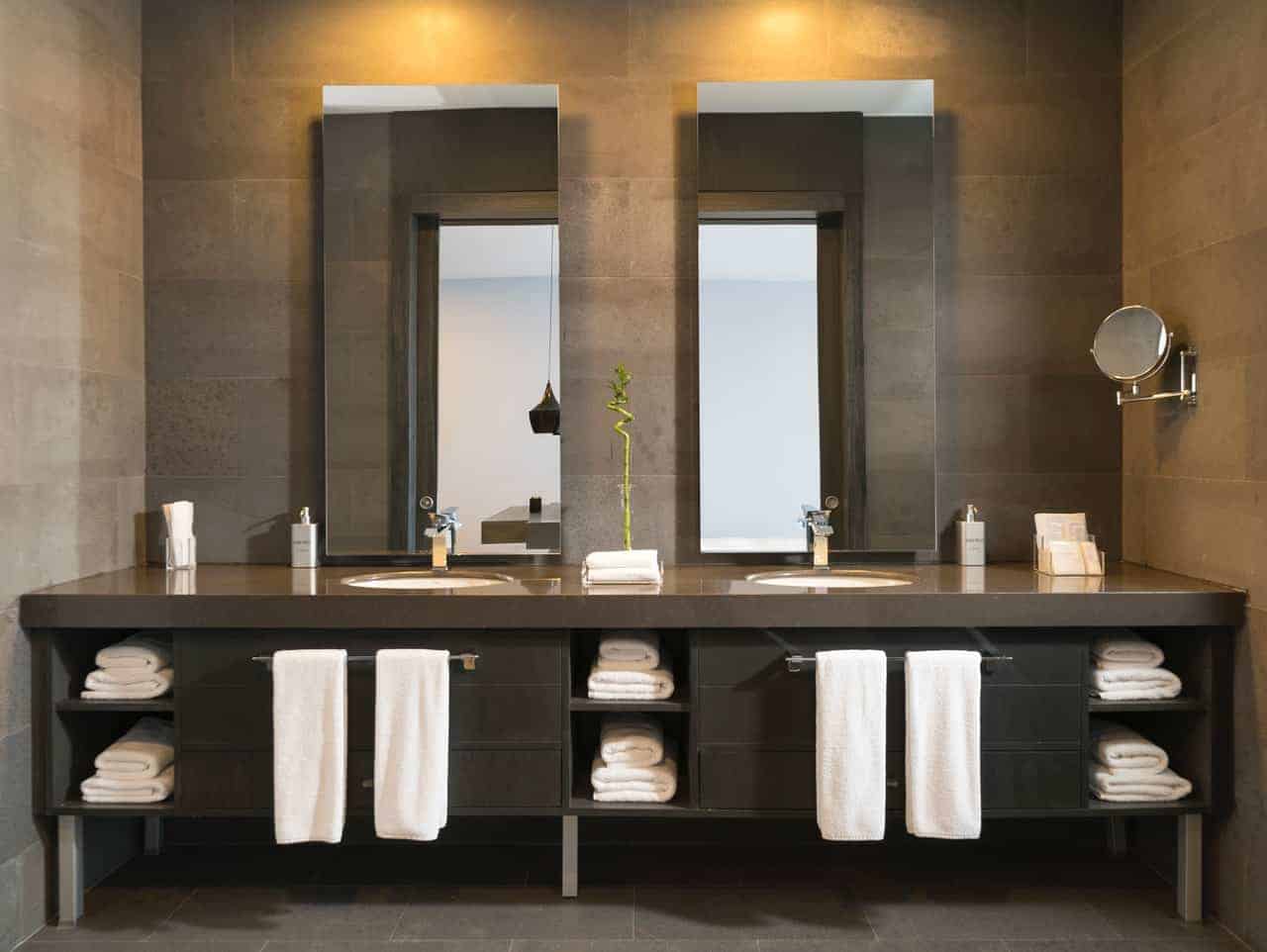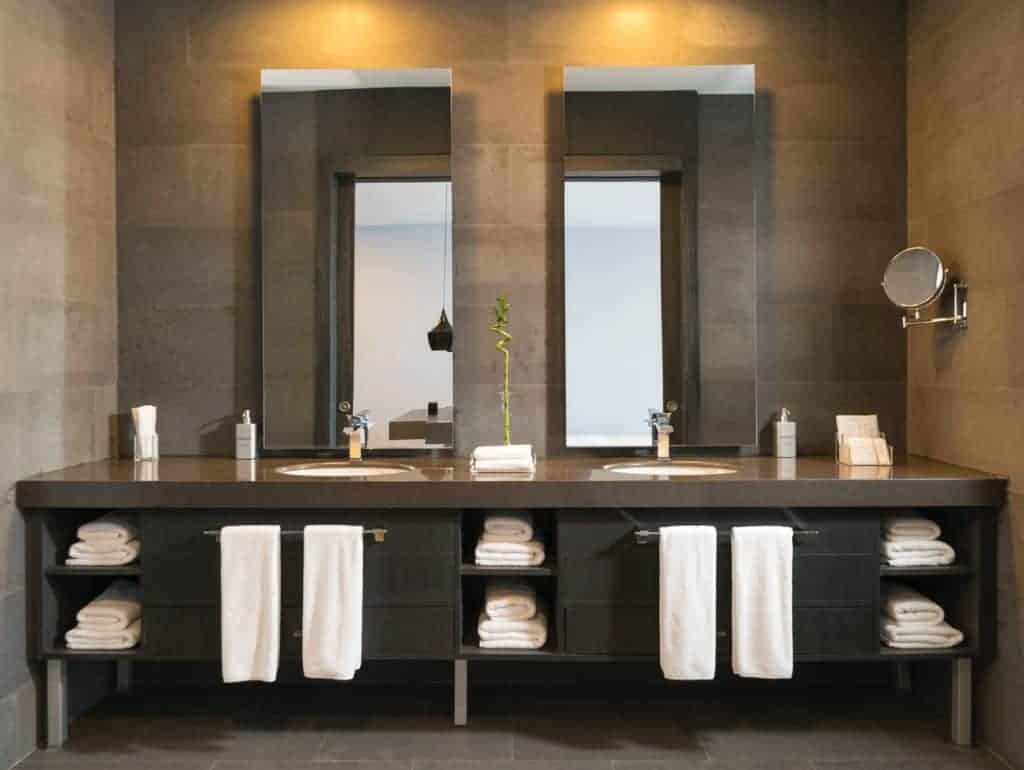 What Are the Different Kinds of Towel Warmers?
Towel Warmer/Radiator
Radiator towel warmers, just like a heating radiator, are connected to your hot water supply and piping. Then, the support bars are connected to wall studs in the bathroom.
The hot water runs through the horizontal racks of a towel warmer and a central radiator panel. Since radiator towel warmers don't stop running, they offset mold and mildew.
Hydronic Towel Warmers
Naturally, with "hydro" in the name, hydronic towel warmers are connected to your hot water system.
With hydronic warmers, hot water gets pushed through the rails of the warmer, generating a perfect amount of heat. Hydronic warmers are more efficient than electric systems but, not surprisingly, are also more expensive.
However, if you look at towel warmers as an investment, hydronic models will last longer – meaning less money spent on replacements and repairs. Plus, superior efficiency means less spent on utilities.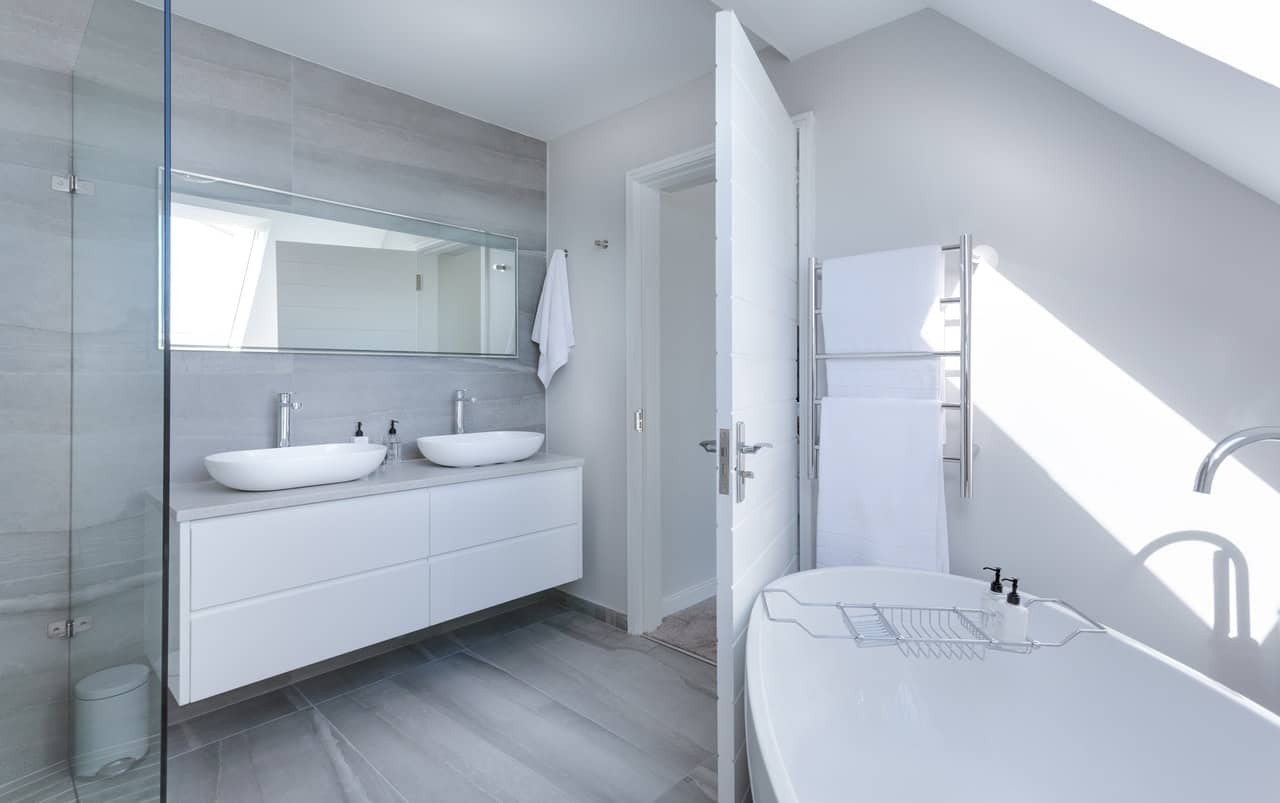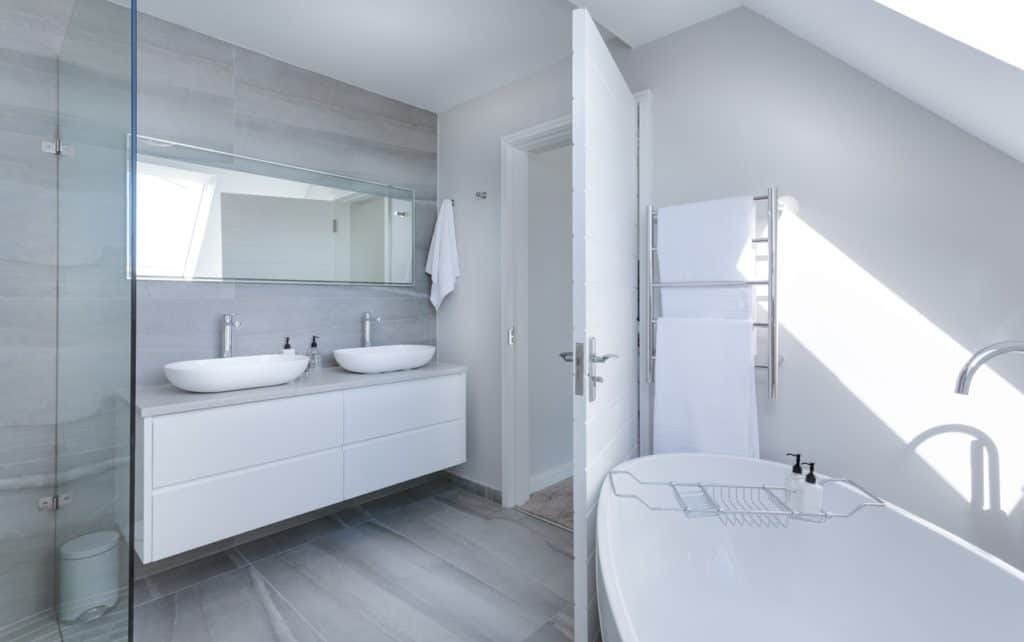 Electric Towel Warmer, Wired with Switch
Connected directly to the electrical system of your home, these units have an on-off switch. Many models have a built-in timer and are heated by internal coils (which can reach up to 140° F).
Certain models have bowed rails that are ideal for thicker bath sheets. Other styles have rails installed at 90° to the vertical supports.
The electrical control panel and supports must be installed onto bathroom wall studs – at least one foot (12 inches) away from any source of water.
Standard Electric Towel Warmers
Electric towel warmers act as somewhat of a quick-fix solution. They're the easiest to install and the cheapest option. Depending on your handiness, you might be able to DIY the installation since it simply connects to an outlet in your bathroom. They are similar to water heater units – but use electricity instead.
For the above reasons, a lot of people tend to prefer electrical towel warmers over the hydronic option.
The main pitfall of an electric towel heater is that while they'll effectively heat towels, they don't establish the spa-like atmosphere that you may be looking for.
The Lowdown
Yes, a towel heater is a luxury product, and not strictly necessary. However, as we've seen, it can have surprisingly positive effects on your quality of life. So, consider if it's worth it to you to acquire one, and make your days just a little bit better!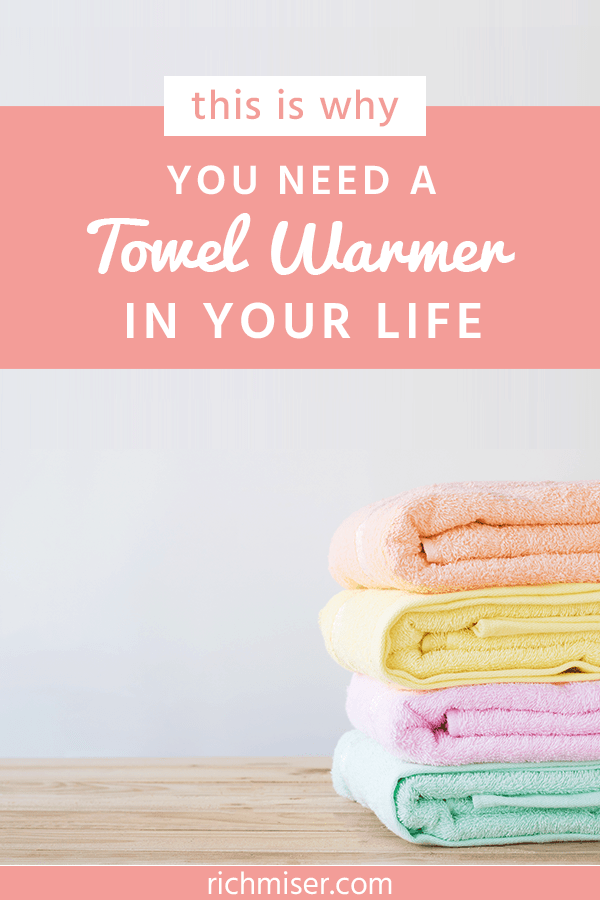 Do you now feel like you want a hot towel warmer? Do you have one?
---
Sources: